Del Mar Raceway, May 15, 1960 - Dave MacDonald in his 1957 00 Corvette running in 3rd place behind Bob Bondurant (#51) and
Tony Settember (#58).
Tony Settember, Scott Briley and Dave MacDonald fighting it out midway through the race. Bondurant (not pictured) is out front
and would go on to be race winner. Dave MacDonald finished 4th, Settember 2nd and Briley 7th. Photo Dave Friedman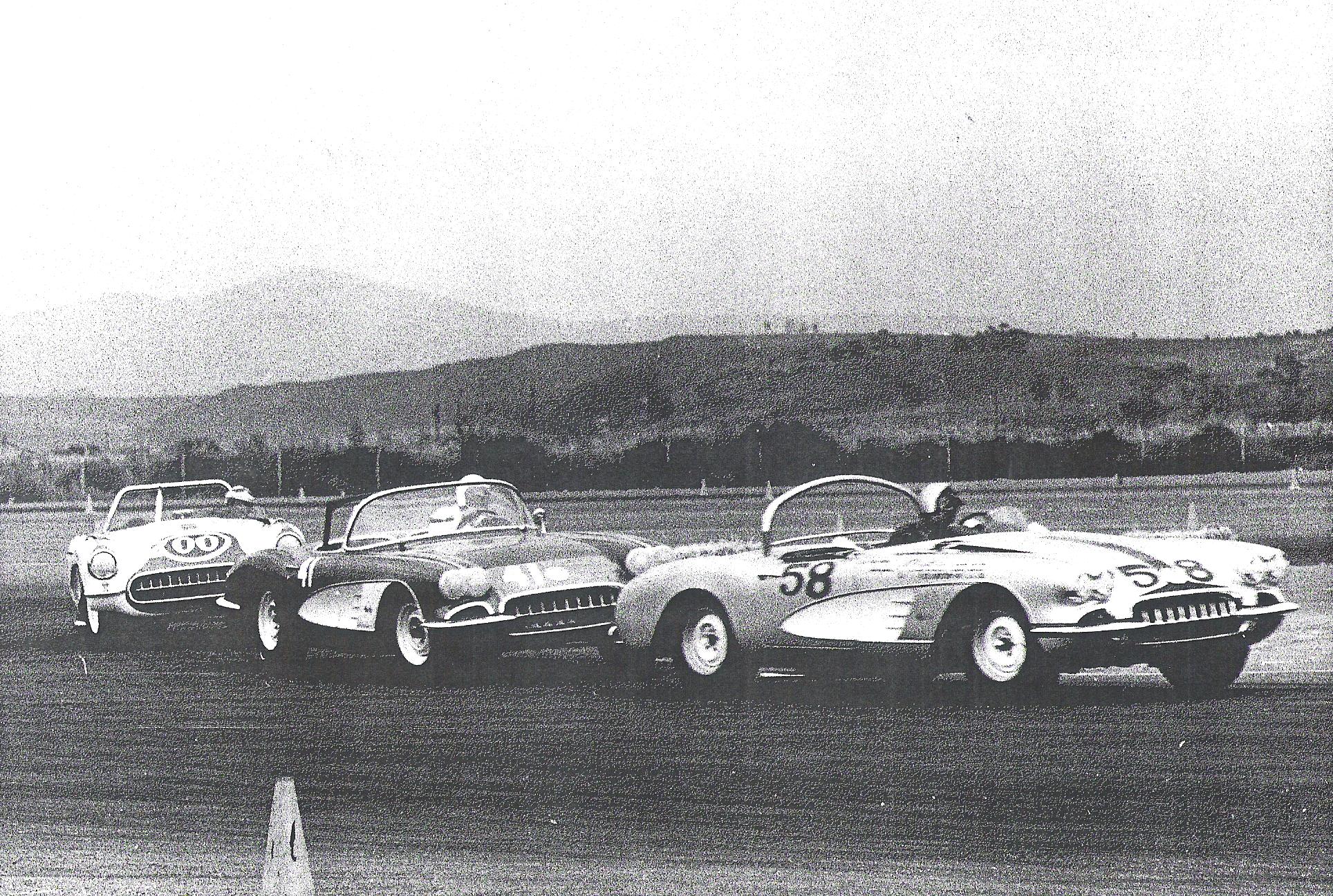 Bondurant gives a wave on his victory lap
Dave MacDonald returned to Del Mar for the weekend races on September 24-25 1960. Below is Sunday 9/25 race and Dave prepares
to go by Buford Lane's Vette on the first lap. MacDonald was race winner on Sunday 9/25. Scott Briley finished 2nd in another Vette
and Jay Hills 3rd in a Porsche 356 Carrera. Lane dnf'd. MacDonald also finished 3rd in the Saturday 9/24 race. Photo Dave Friedman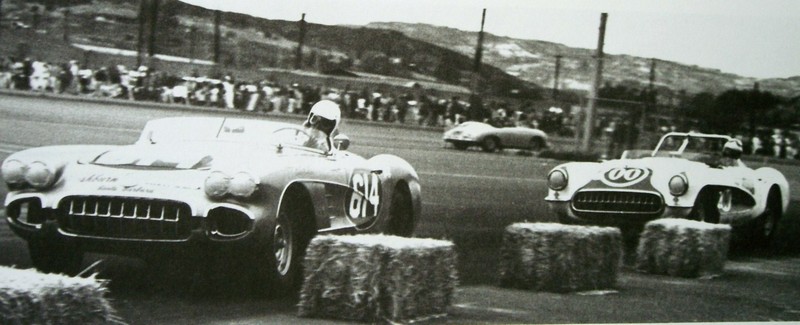 Same 9/25 race shows Tony Settember slowing for a turn. Tony was a dnf this race but was race winner on Saturday 9/24.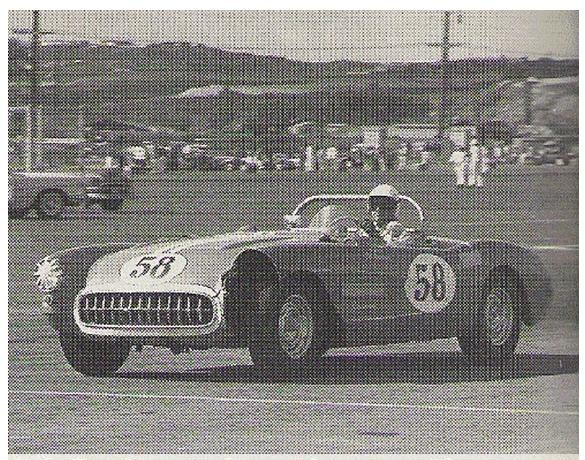 News article detailing the September 25 1960 race at Del Mar.