Dave MacDonald returned to Del Mar on April 28-29 1962 and this time he brought his 1962 Corvette and his new bright orange Corvette
Special. Dave planned to run the modified event in the Special but snapped a u-joint in practice and didn't make the grid. Below: MacDonald's
'62 Vette out front early in the A-B-C Production race as he leads Porsche 356 Carreras of Jay Hills & Don Wester. Photo Dave Friedman
Midway through and Dave MacDonald in a cross-lock drift in front of Paul Reinhart's Corvette. Reinhart was a dnf. Photo Dave Friedman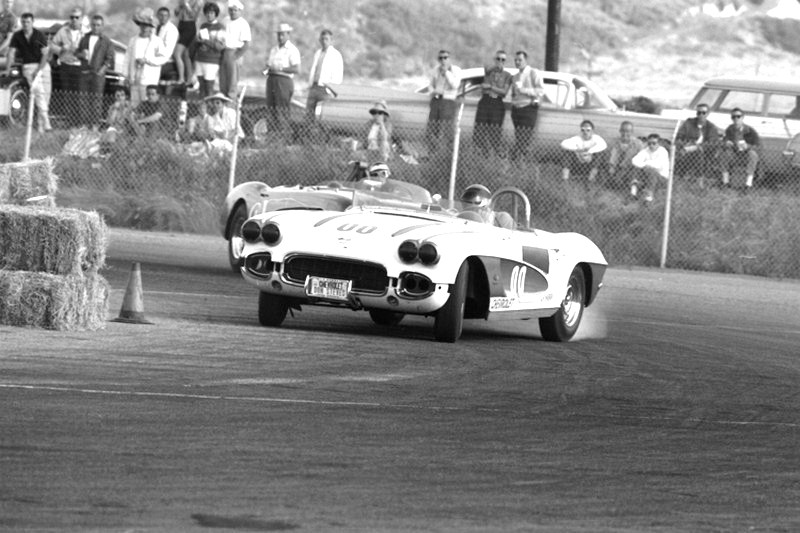 Dave MacDonald was leading the race and well out front when he threw a tire tread and black-flagged off the course. He dnf'd.
Don Westor and Jay Hills in Porsches (below) finnished 1-2 respectively and Bob Dickson was 3rd in a Corvette. Photo Bill Norcross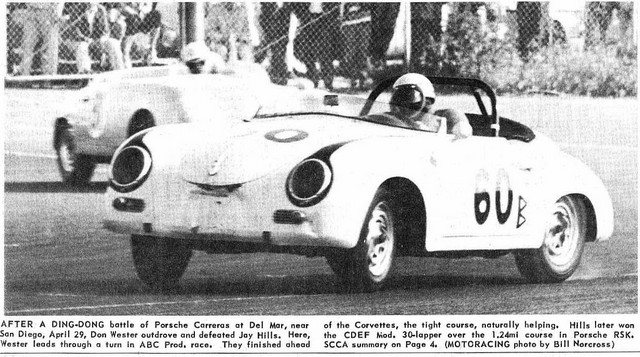 Article recapping the April 28-29 1962 races at Del Mar California.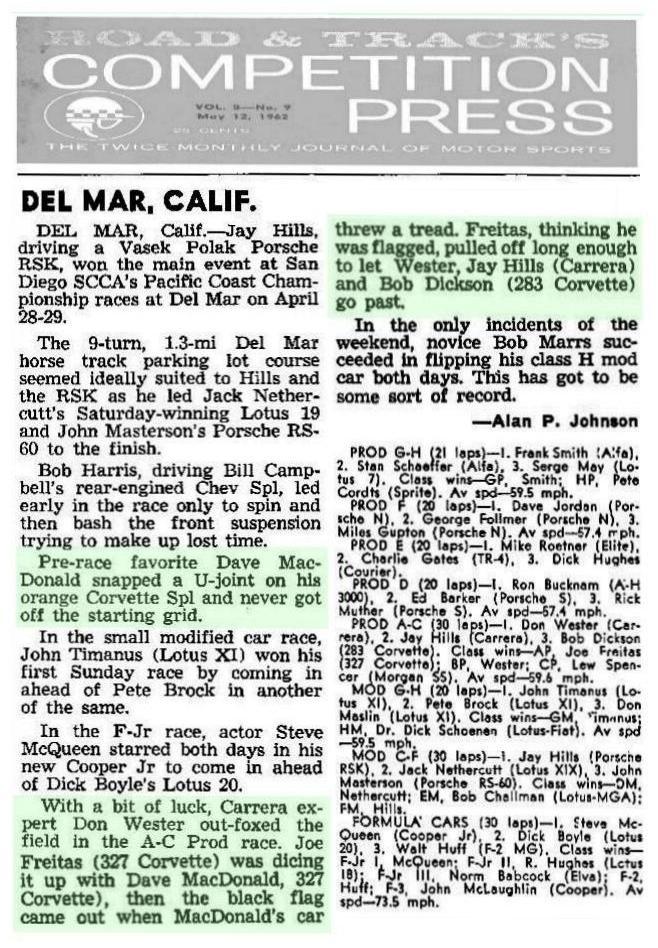 Sports Car Graphic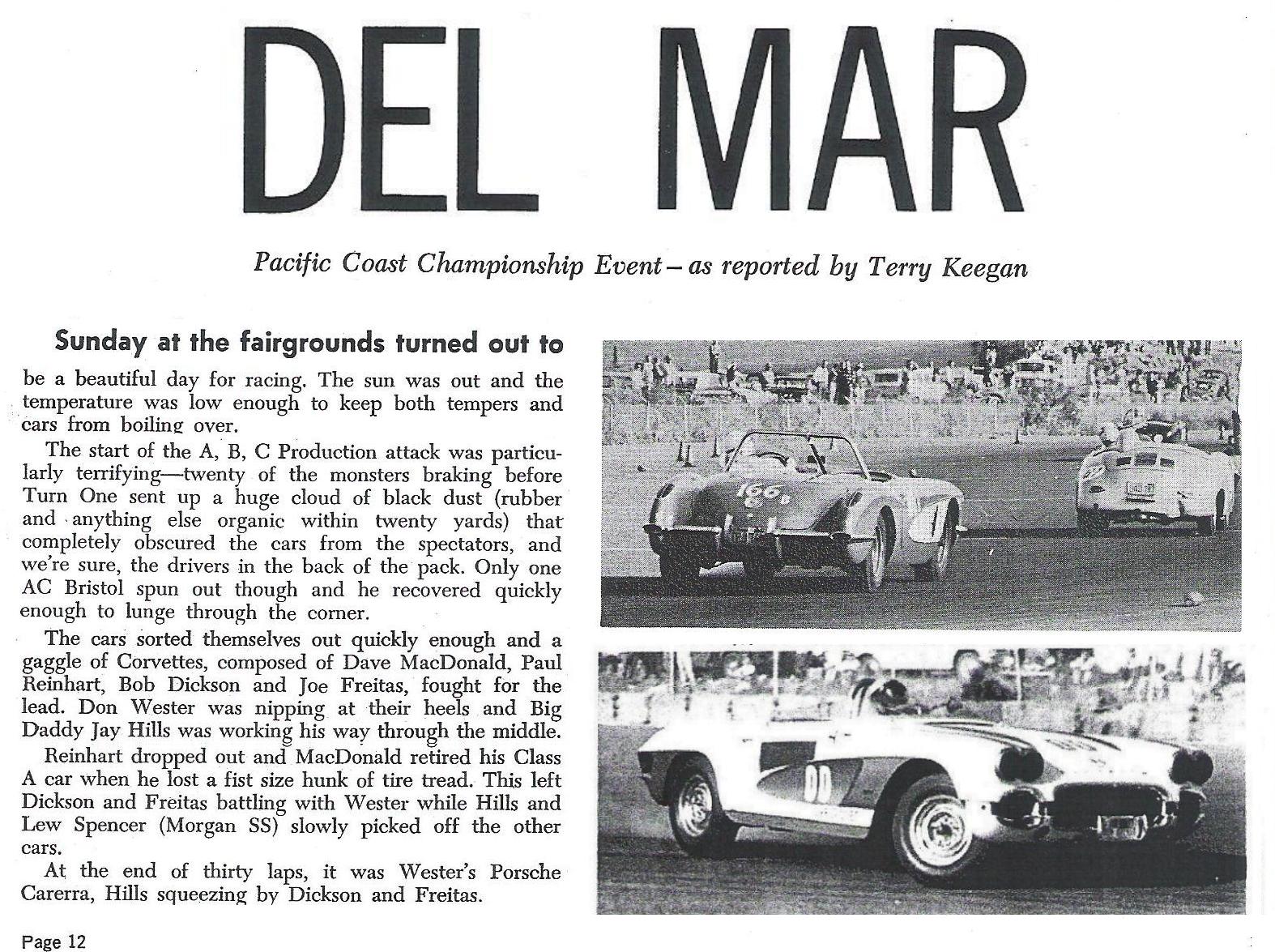 Below: Beautiful illustration by Scott Teeters - inspired by the above Dave Friedman photo of this Del Mar race.