Dave raced at Pomona Raceway 5 times during the 1961 season and put his 00 Corvette in the winners circle in 4 of the 5 races.
Here's an aerial photo of the Pomona Fairgrounds course circa 1961-1963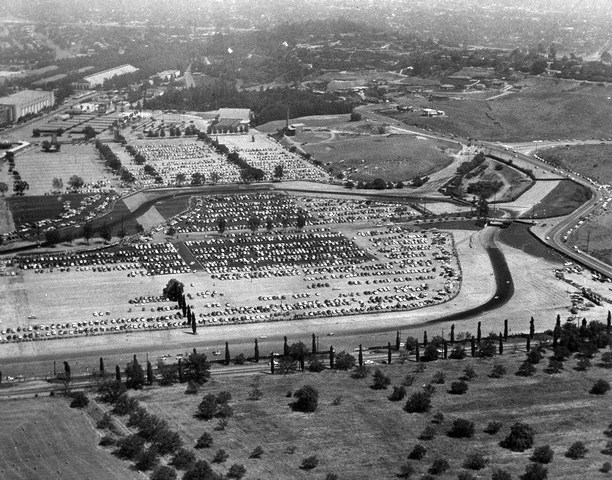 Dave MacDonald streaking ahead of Bob Dickson's Corvette at the weekend races on January 7th & 8th, 1961.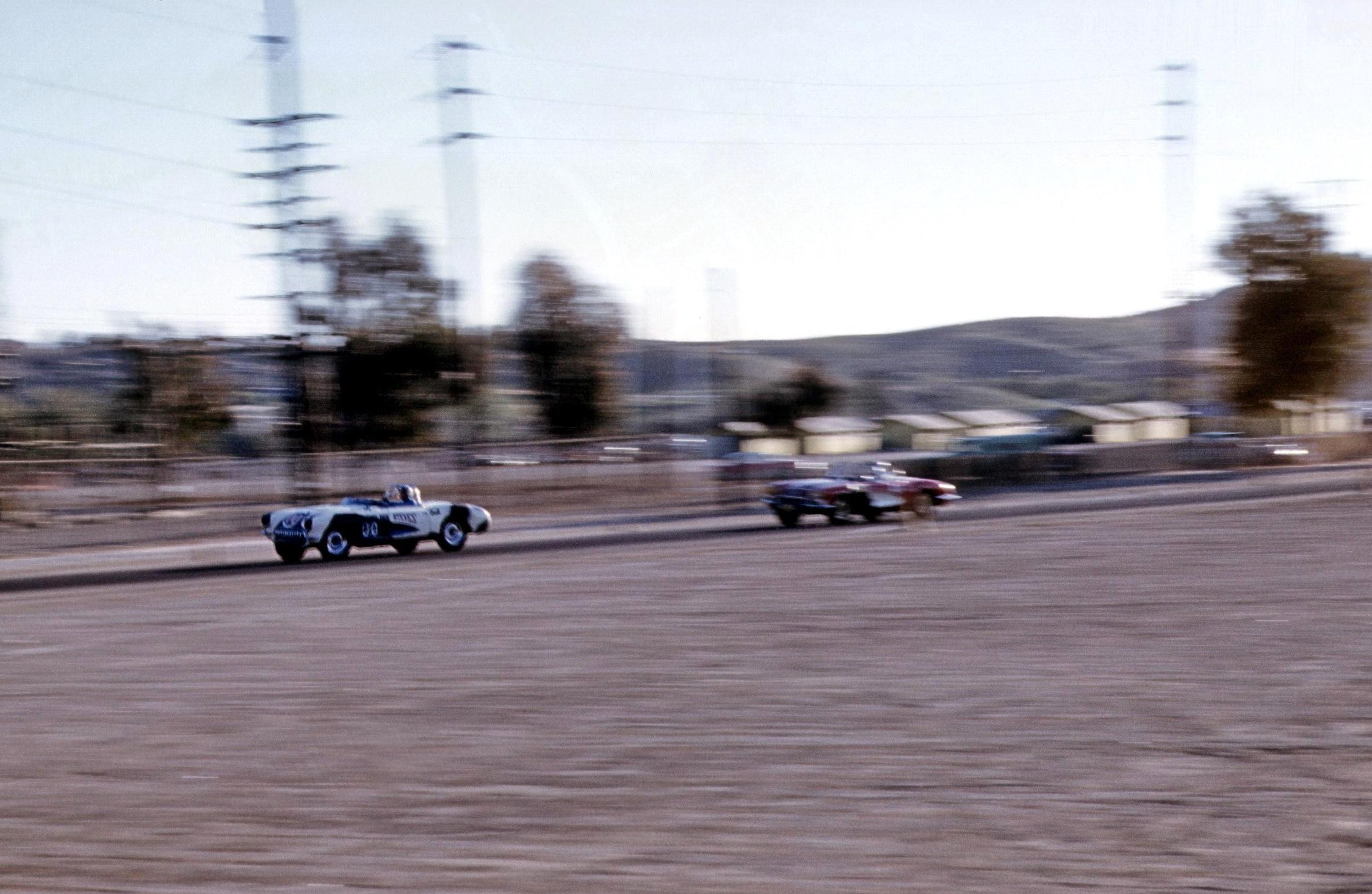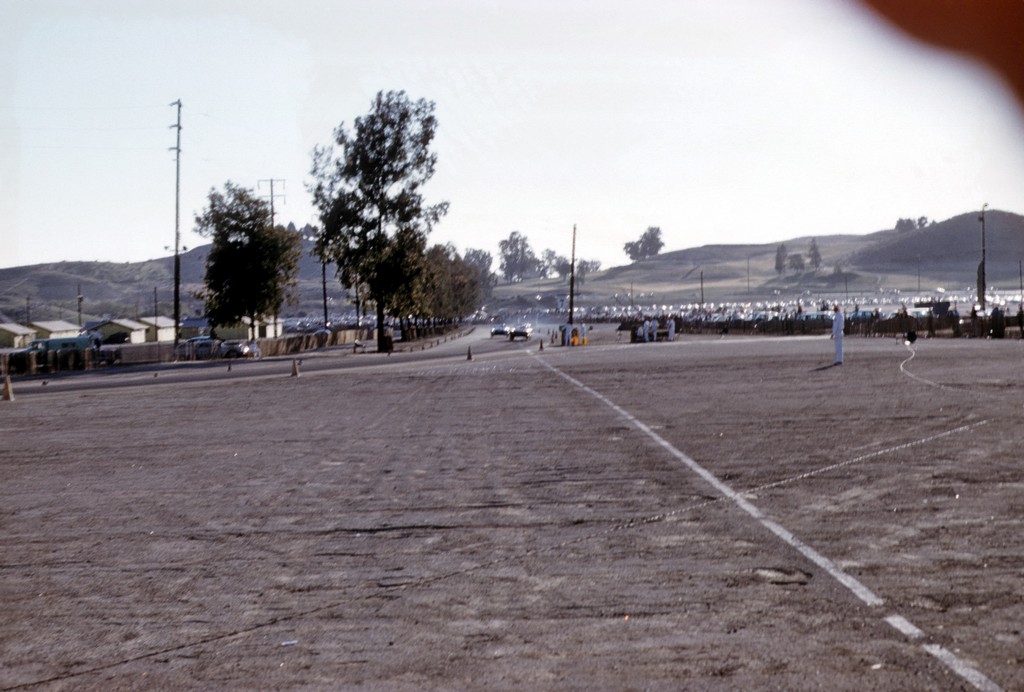 Dave MacDonald flying through the Pomona road course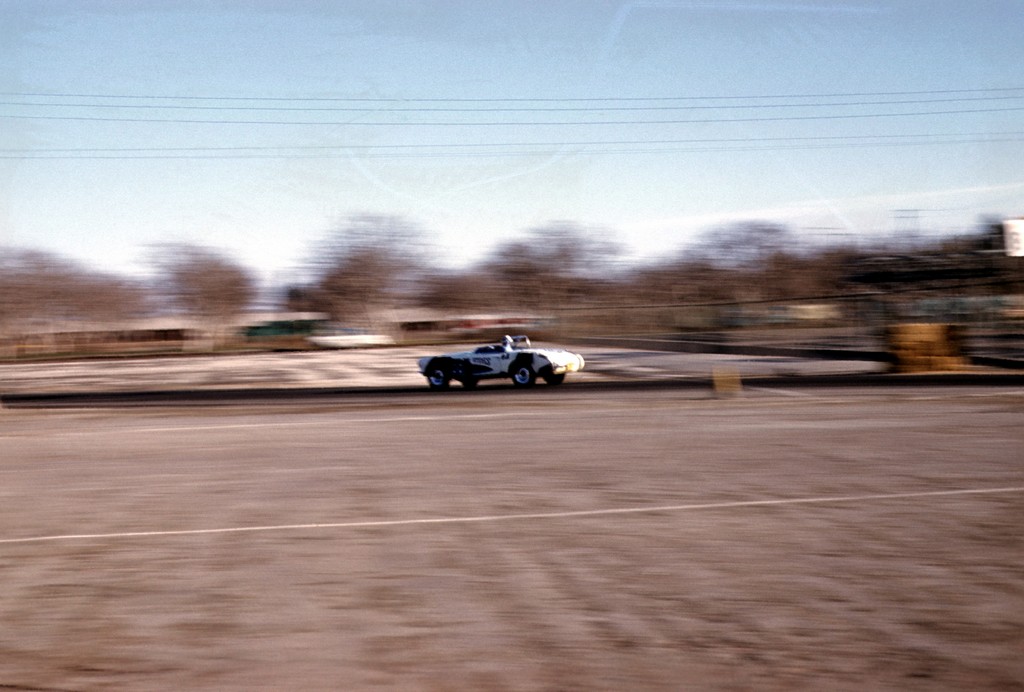 Another shot of Bob Dickson running the Production race on Saturday 1/7/61. Bob was involved in a crash with Chuck Brassell's
Corvette and both racers dnf'd in this race.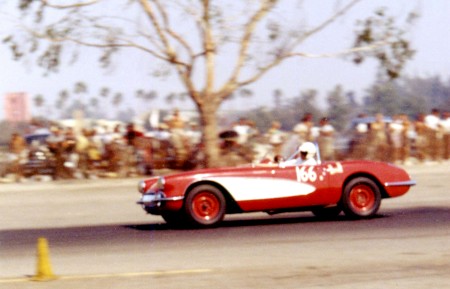 Same January races and this photo shows Dave and #58 Tony Settember in a back straight drag race. Settember dnf'd

Three months later Dave MacDonald came back to Pomona for the March 11-12, 1961 weekend races. No pictures for this race only
news articles recapping the races. Dave was winner both days. Races were originally scheduled for March 4-5 but were rained out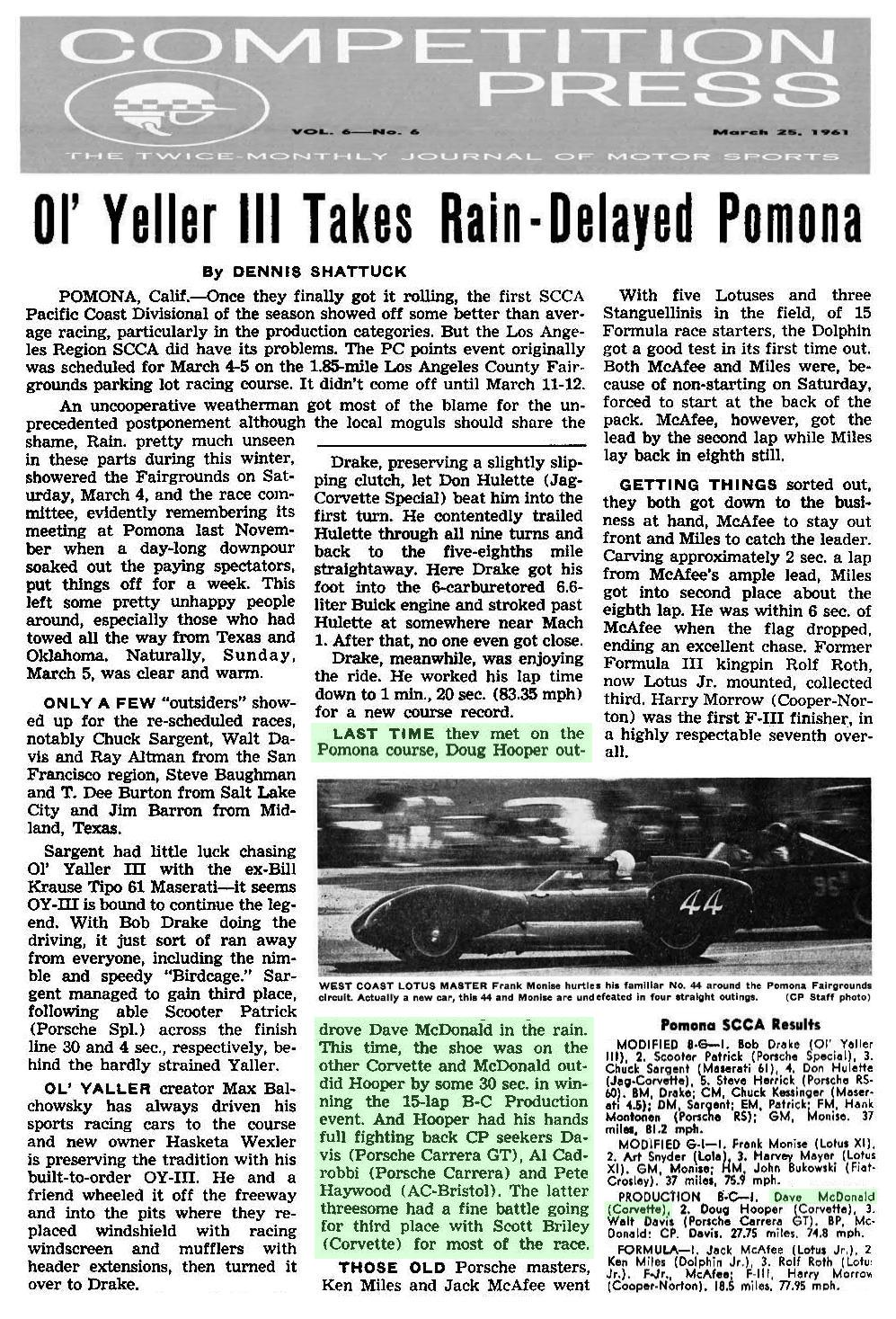 Dave MacDonald wins both weekend races at Pomona on March 11-12 1961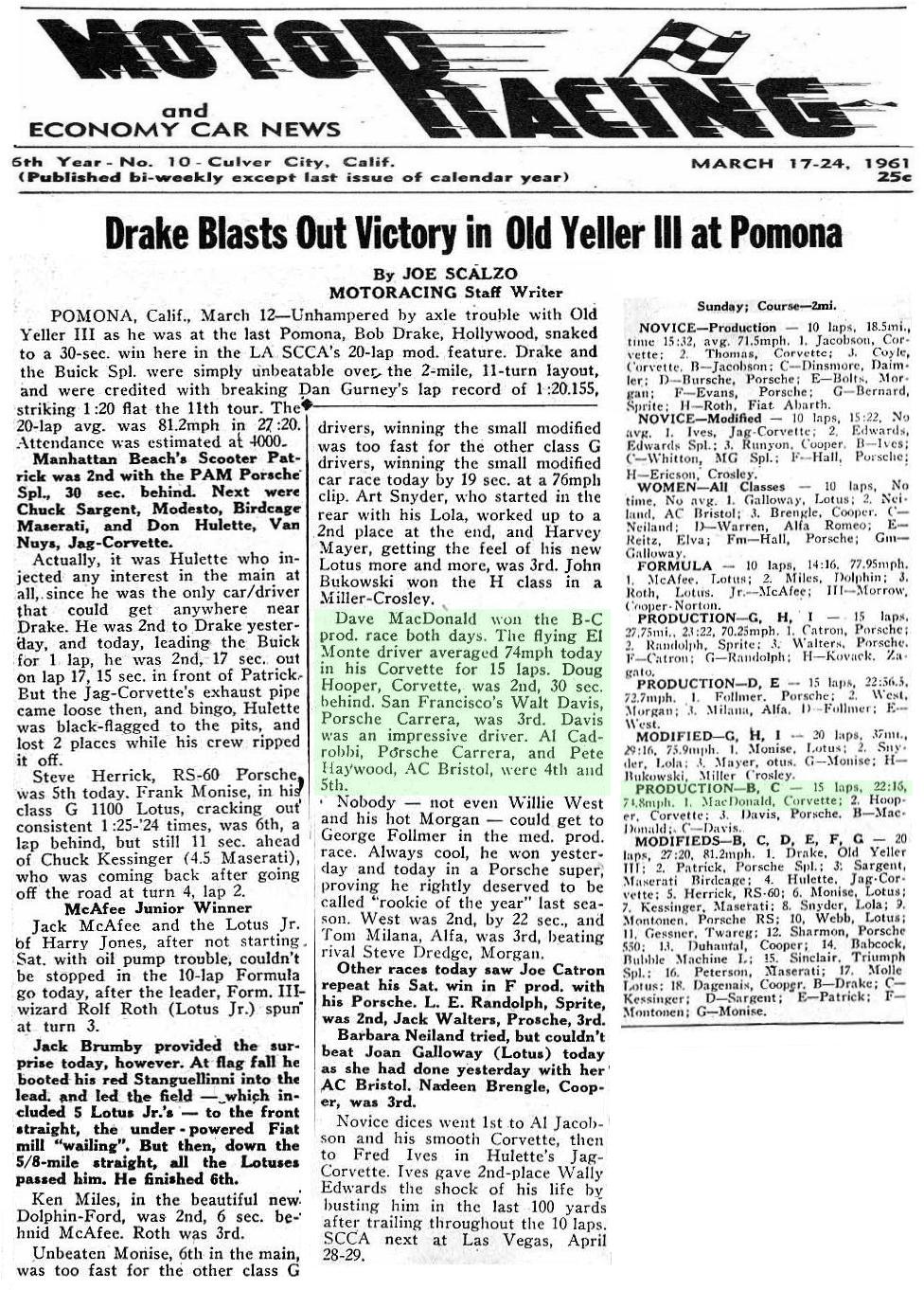 July 8-9, 1961 Dave MacDonald comes back to the Pomona Fairgrounds and this time he'll be driving his new '61 Vette.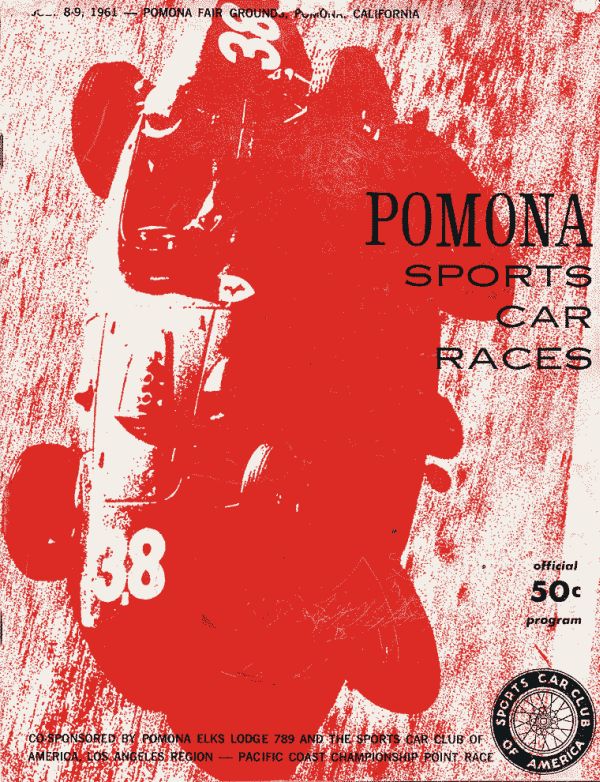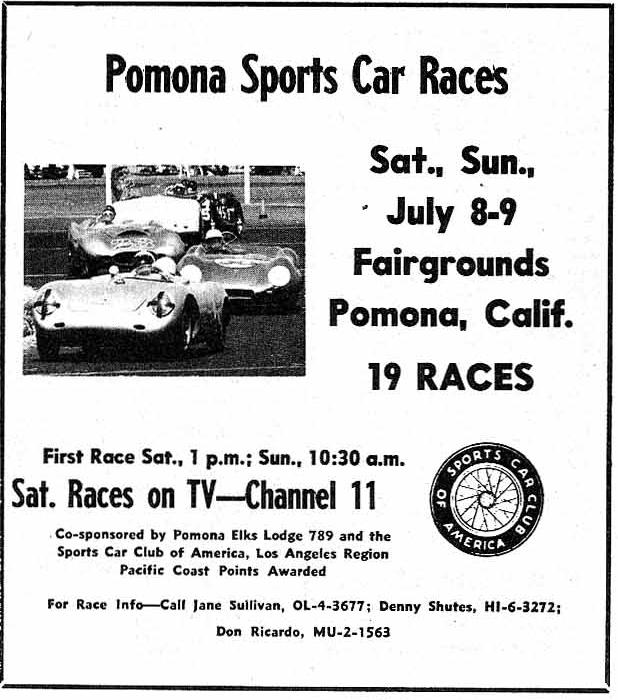 Dave MacDonald prepping his #00 Vette before Saturday's July 8th race. Dave's younger brother Doug "helps out"
Dave MacDonald flat out on the Pomona course in his new '61 on Saturday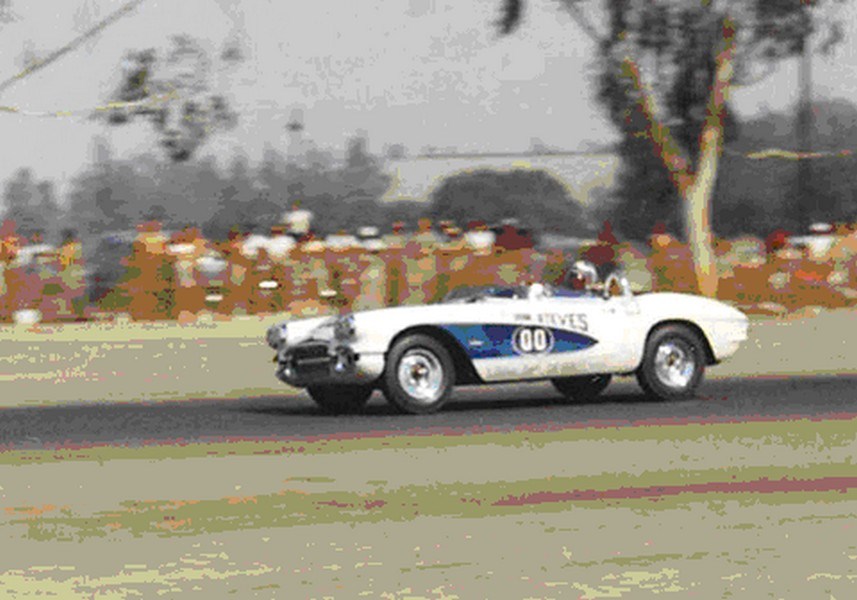 Still Saturday's race and good friends Dave MacDonald & Bob Bondurant tearing up Pomona's back staight. Dave went on to win
the race with Bob finishing 2nd.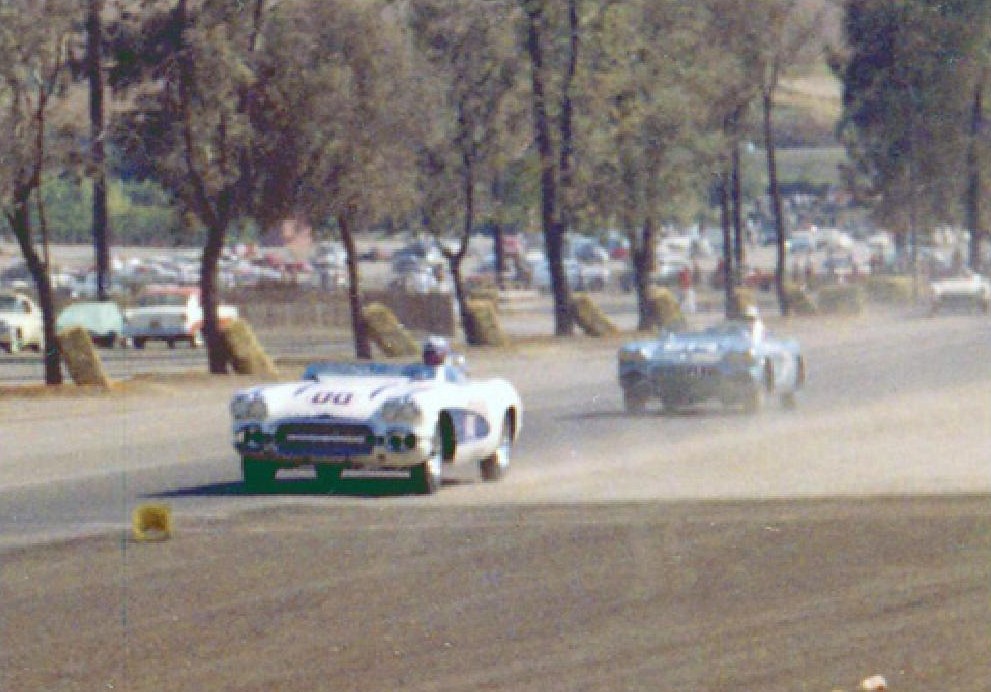 Sunday July 9, feature event and Dave MacDonald leads a field of classes through the Pomona road course.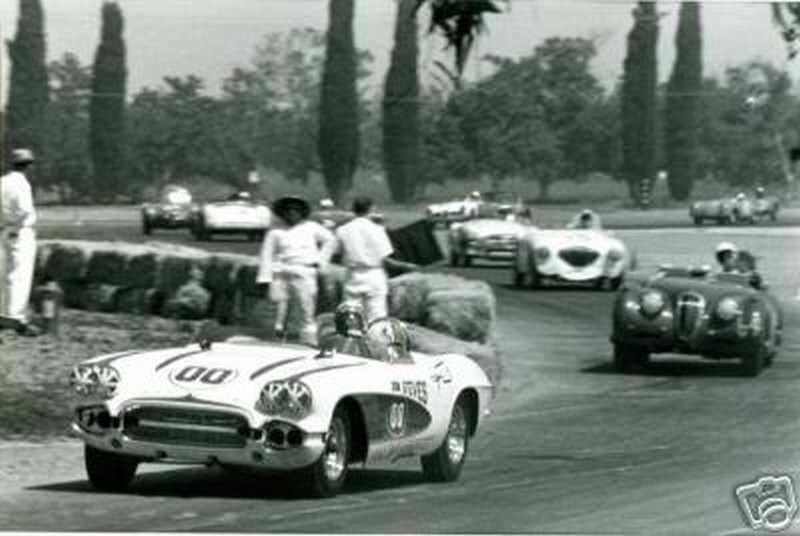 Late in the race Dave MacDonald blasting his 1961 Corvette through the famed Pomona Underpass. Photo Doug Stewart
But Dave would blow the clutch plate on his new Vette and retire as a dnf. Good friend Bob Bondurant scored the victory.
Bob Bondurant streaking toward victory at this July 1961 SCCA sanctioned race at Pomona Fairground. Photo Tam McPartland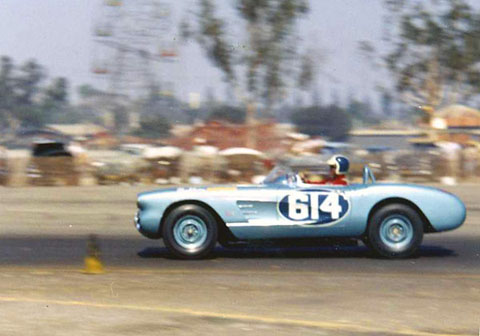 News article detailing the Sunday July 9, 1961 race at Pomona Raceway. Bondurant wins and Dave dnf's
Point standings following the July 8-9 races. Dave MacDonald with a very comfortable lead over Bondurant, Sherwood & Hooper.