Santa Barbara May 28-29 1960 - Dave MacDonald and his Corvette crew in Santa Barbara for the weekend races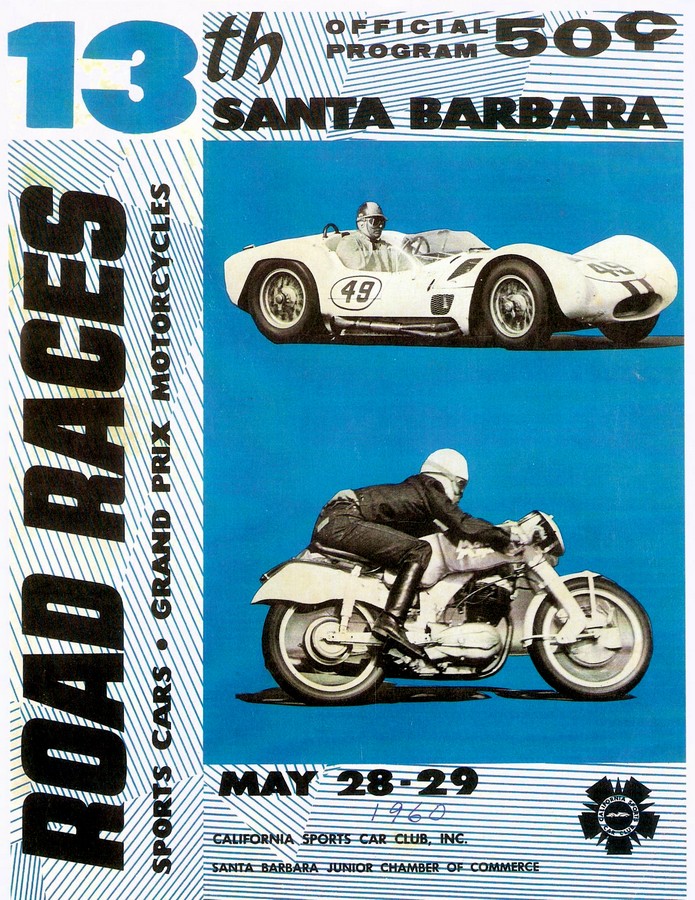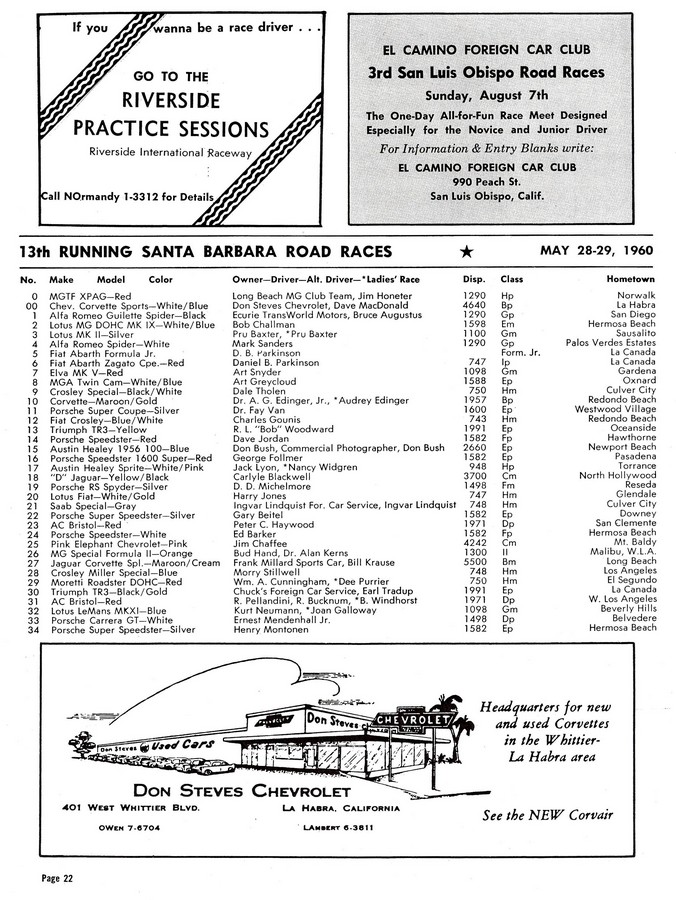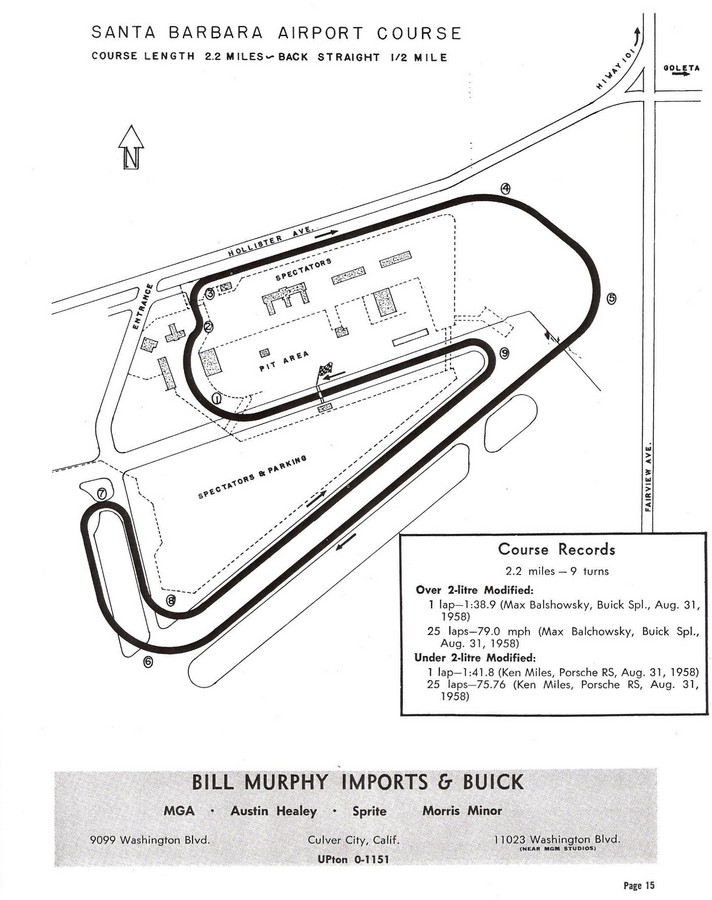 Dave's Corvette crew arrive in style and relax prior to the race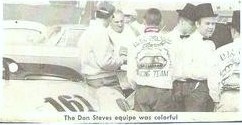 Saturday 5/28/60 race shows a pack of Corvettes blasting through a turn at Pomona. Vince Mayell #222 leads Tony
Settember #58 and Bob Dickson #166. Photo Bill Norcross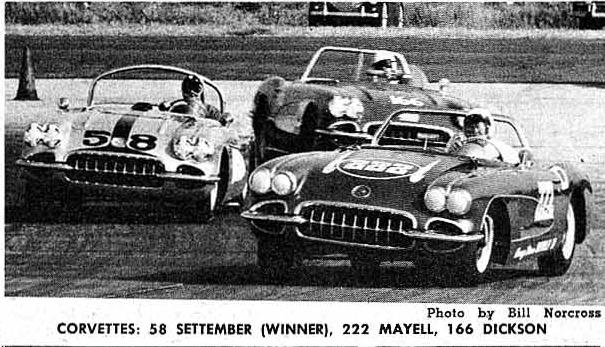 Peter Culkin's Mercedes 300SL ahead of Jack Lyon's Mercedes 300SL. They run 4-5 early. Photo Bob Norton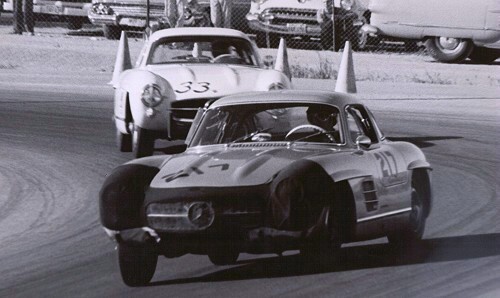 Dave MacDonald roars past Jack Lyon and now goes after Peter Culkin's Mercedes. Photo Bob Norton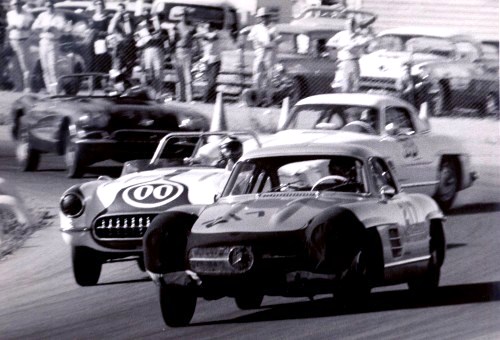 After catching and passing Settember, Dave MacDonald tries to fight him off...to no avail. Photo Allen Kuhn
Race results for May 28, 1960. MacDonald finished 3rd and Tony Settember was race winner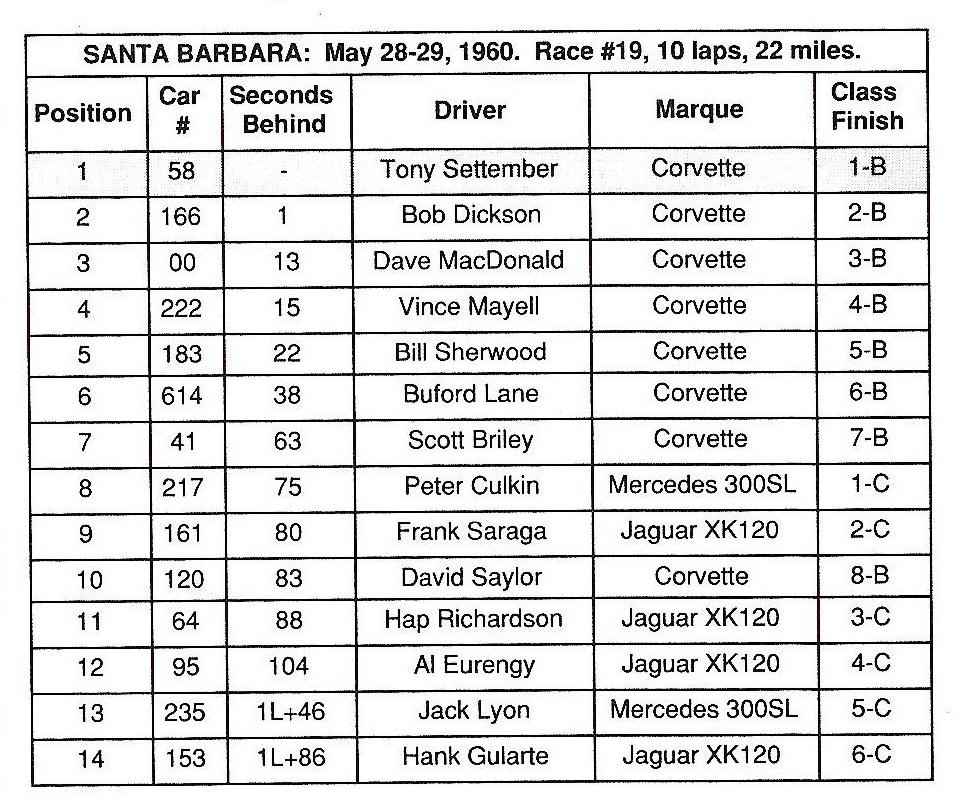 Sunday results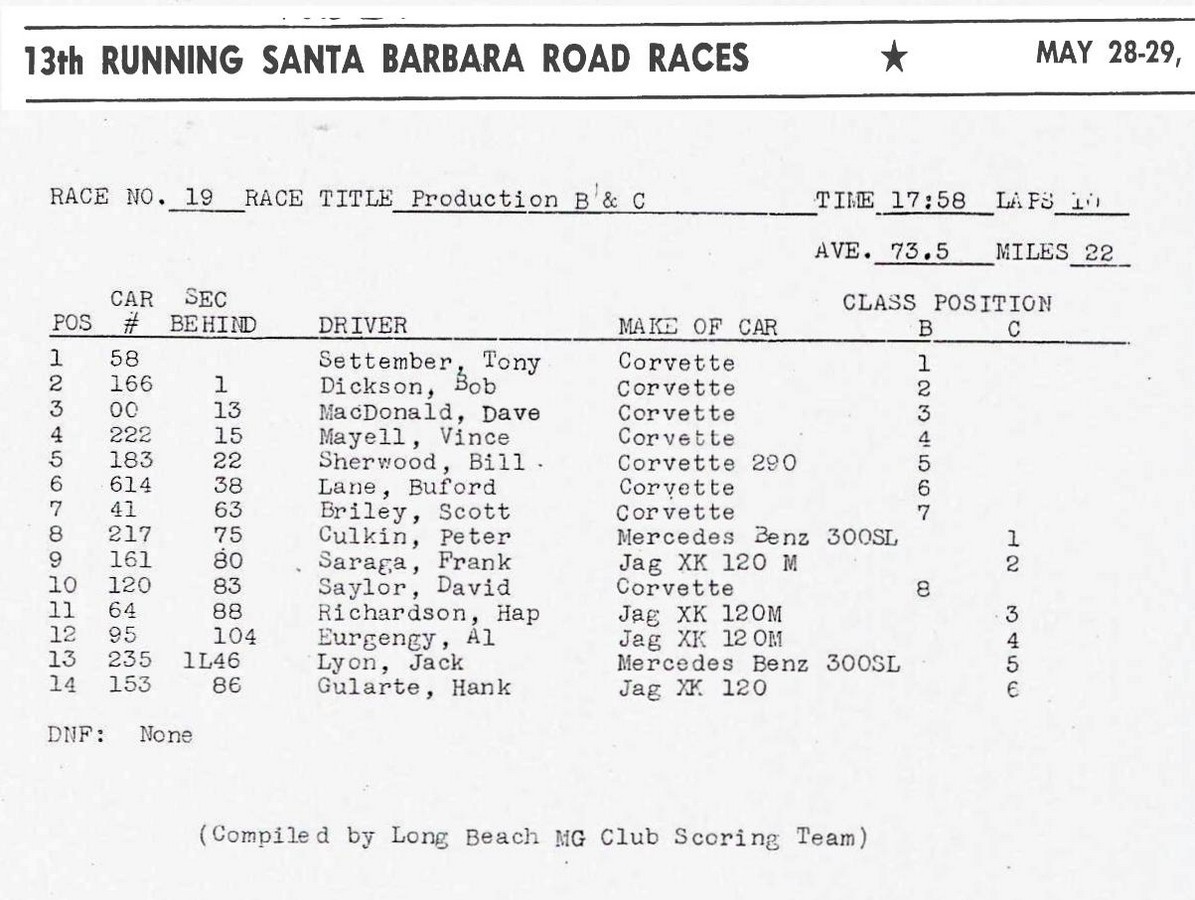 Dave's pit pass for these May 1960 Santa Barbara races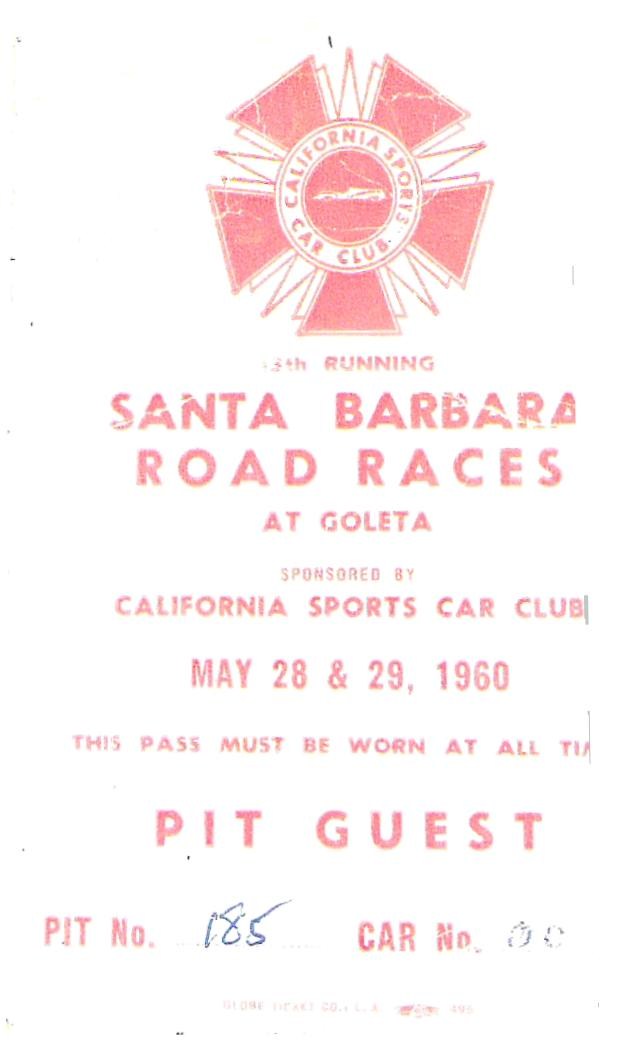 September 3-4 1960 - MacDonald brings his Corvette back to Santa Barbara for the weekend races in September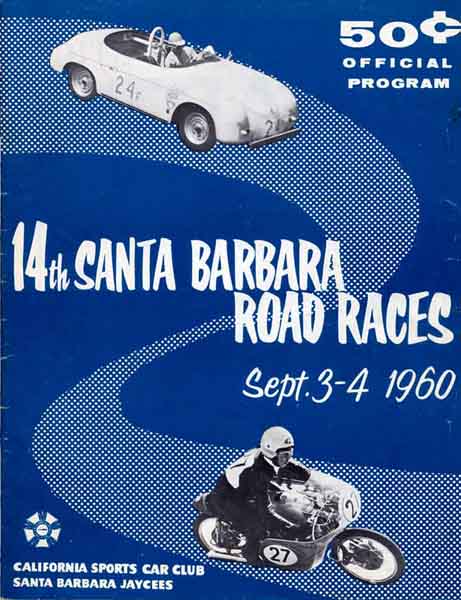 Dave MacDonald's son Richie looks ready to go before the Saturday 9/3/60 race at Santa Barbara. Besides Dave's
#00 Vette, you can also see Scott Briley's #41 Vette, Peter Culkin's #217 Mercedes & Doug Hooper's #127 Vette.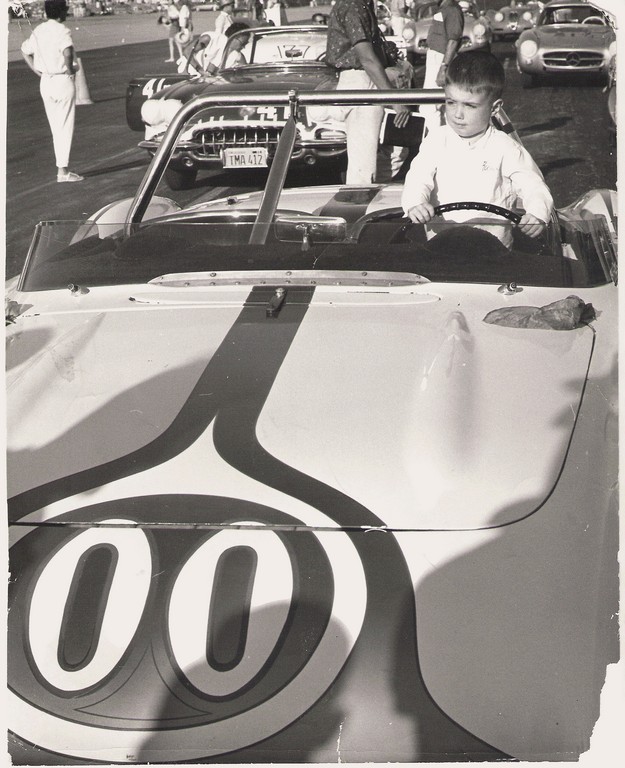 In the Saturday 9/3/60 race Dave MacDonald drifts his Corvette through a turn ahead of Buford Lane in #614.
(Saturday) Dave MacDonald in front with Vince Mayell, Tony Settember, Scott Briley and Ed Dickson following
Dave through a turn. Dave finished 3rd, Lane 2nd and Corvette star Tony Settember won again.

Race results for September 3, 1960. MacDonald 3rd again
Sunday, 9/4/60 and Dave MacDonald chasing down Scott Briley #41 and Tony Settember in car #58. Dave placed
4th, Briley 5th and the unstoppable Tony Settember won again at Santa Barbara
Sunday and Dave MacDonald fighting off Hugh Harn but Harn would pass Dave and finish 2nd. Photo Allen Kuhn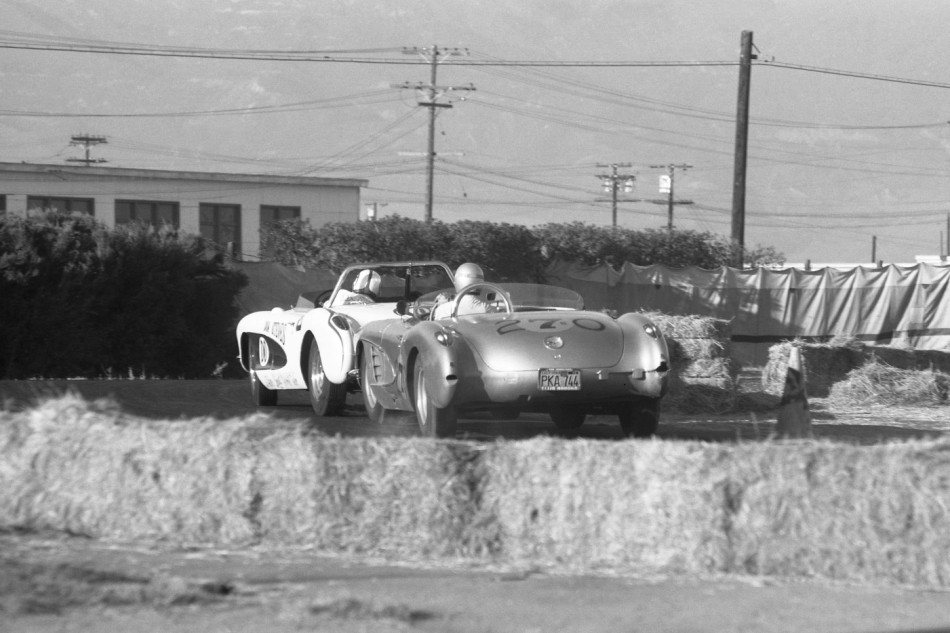 Race results for September 4th 1960 - 3rd again!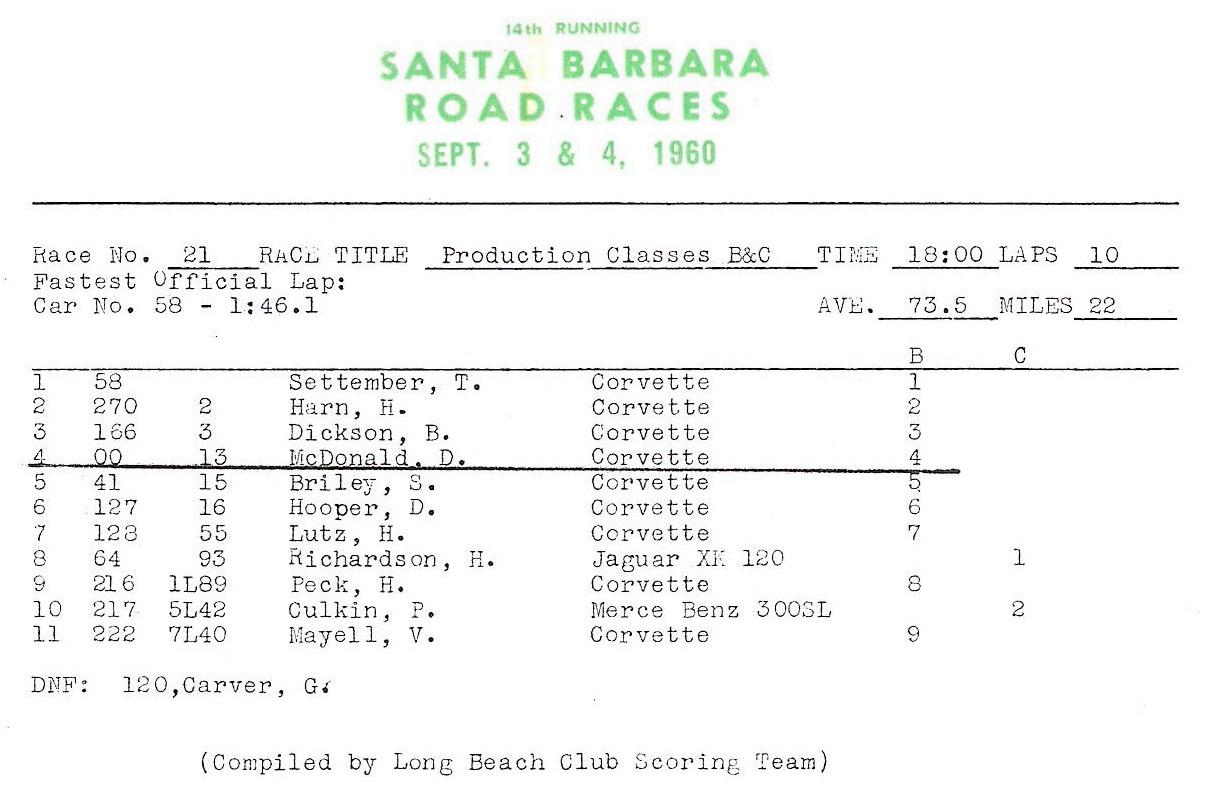 Dave's pit pass for Santa Barbara races Sep 1960