May 27-28 1961 - Dave MacDonald comes back to Santa Barbara California.
Photo from the Sunday 5/28/61 race shows Dave MacDonald in #00 Corvette leading good friend Bob Bondurant in his #614
Corvette. Dave ran a strong race and eeked out a narrow victory reversing the finishing order from the day before.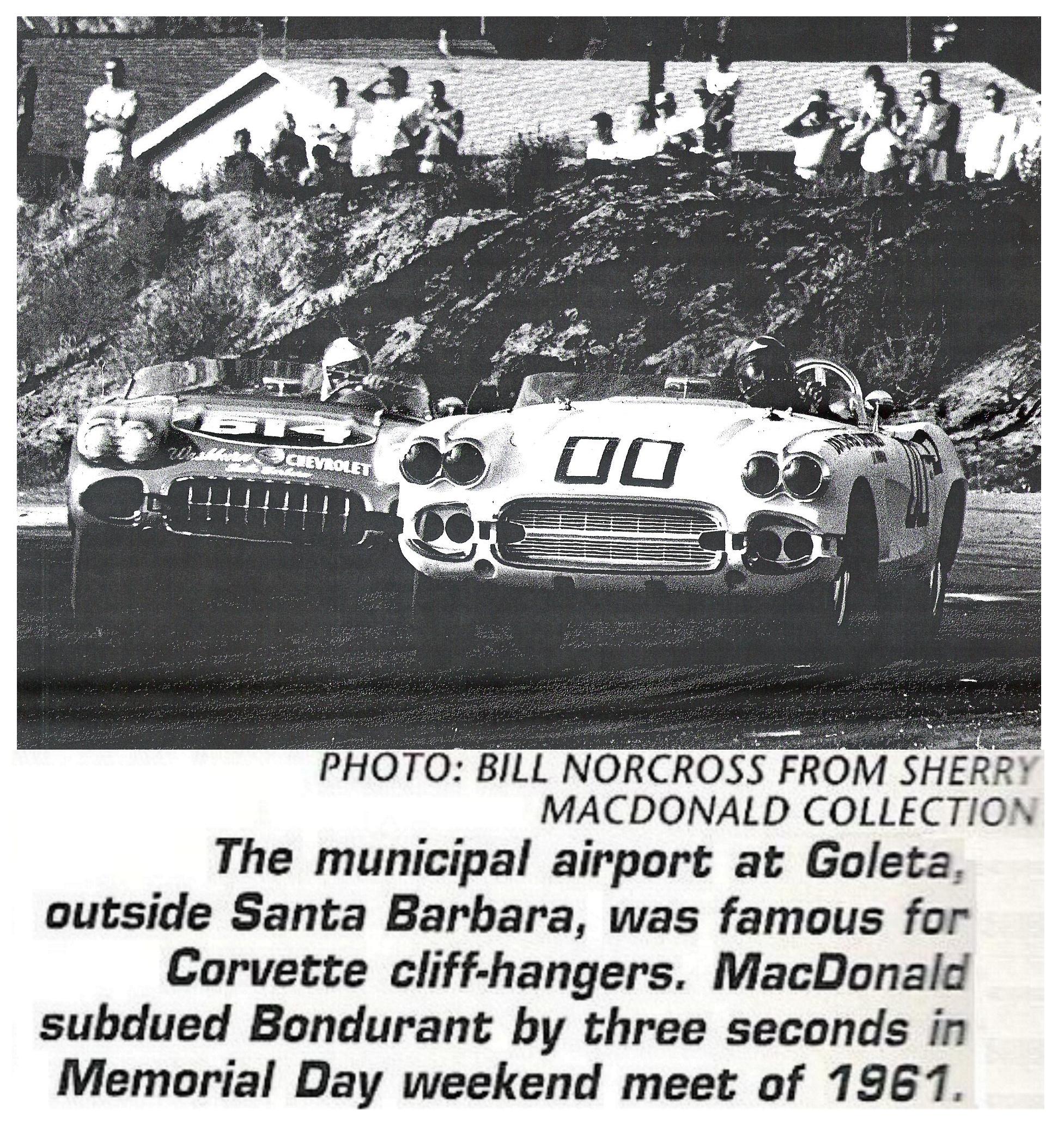 Article recapping the May 27-28 1961 Santa Barbara races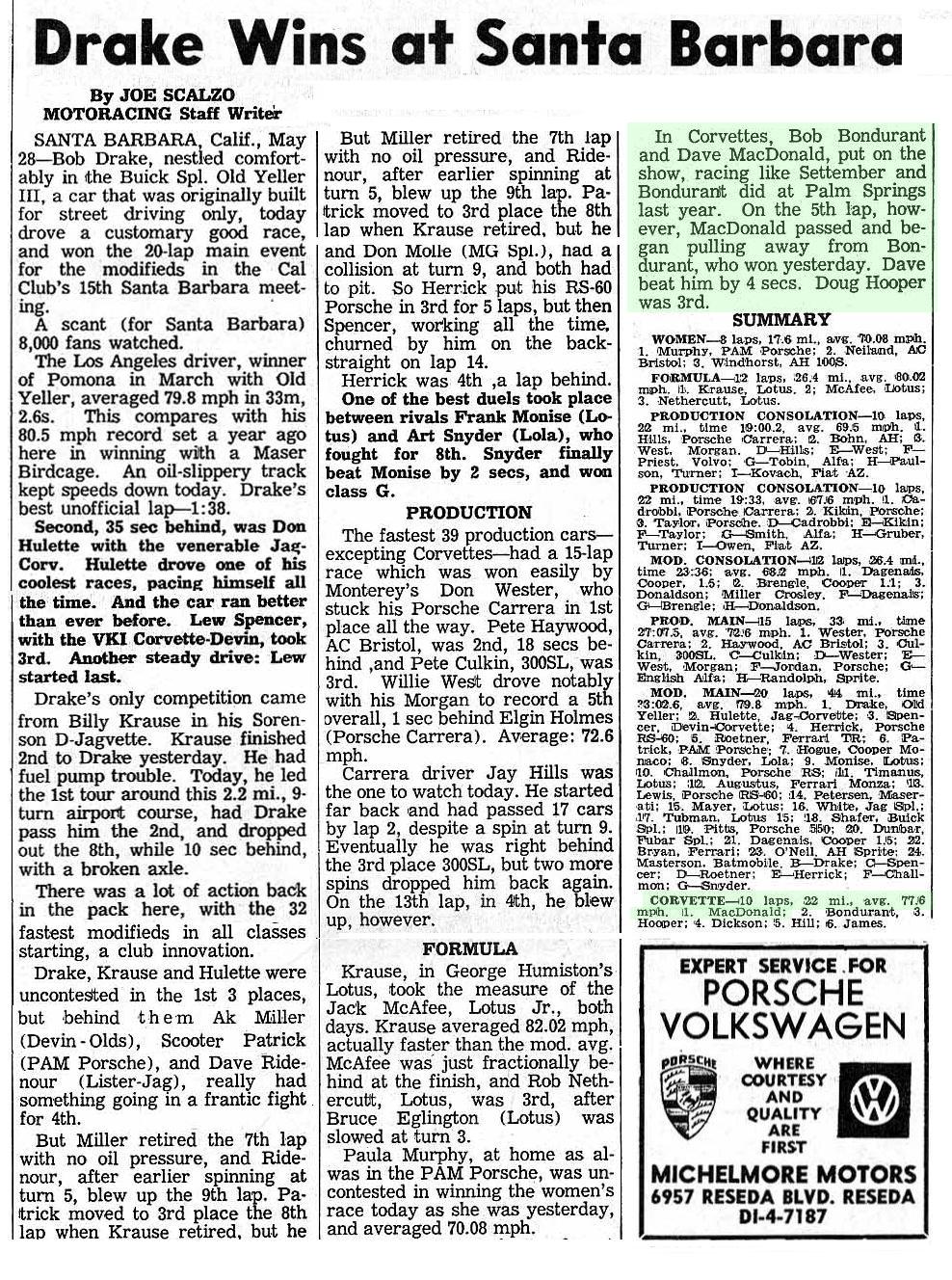 Following the May 1961 races at Santa Barbara, Dave MacDonald held a comfortable 59-41 lead in the Pacific
Coast B-Production point standings - he would go on to win the drivers championship..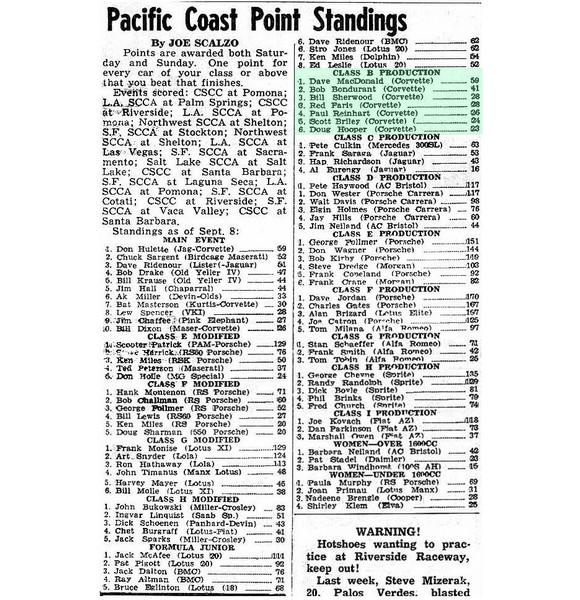 Dave's pit pas for Santa Barbara races in May 1961