July 10, 1960 - Dave MacDonald brings his 1957 #00 Corvette to the Vaca Valley road course. Oakland newspaper promoting the
upcoming race with Friday afternoon practice photo.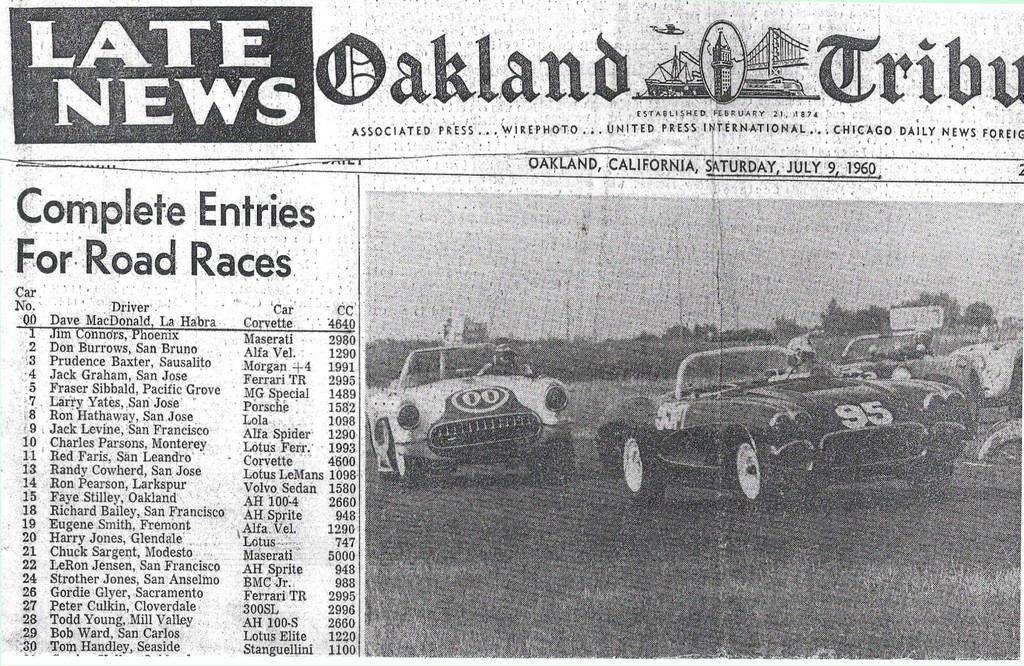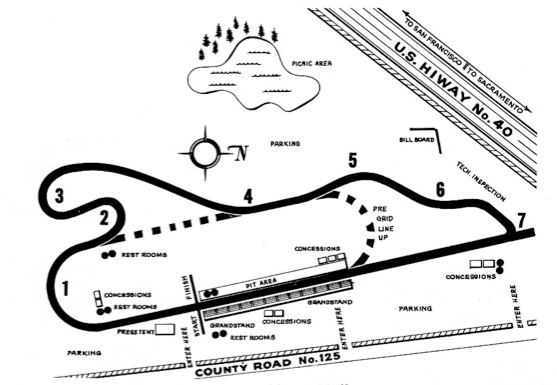 Dave MacDonald out running his production Corvette with the modifieds in early morning practice.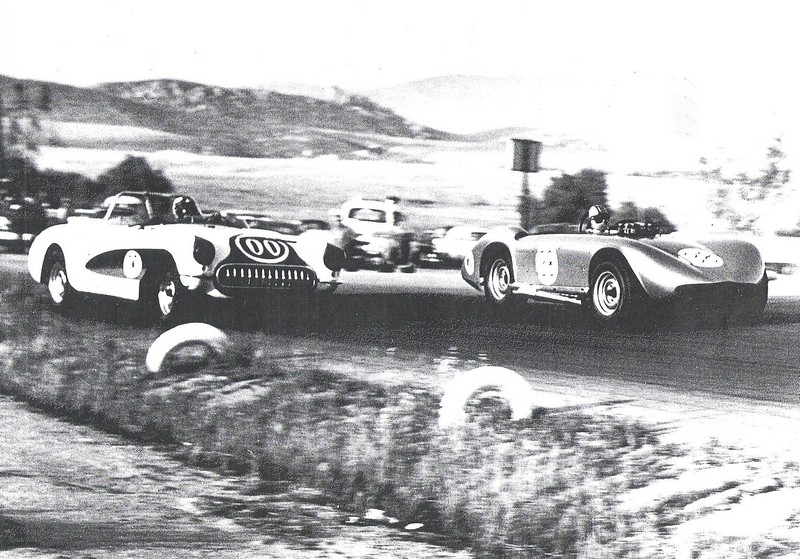 Dave shown here 7/10/60 trailing Sandy Greenblat in the #95 Corvette. MacDonald finished 2nd in this race behind a Corvette driven by
Bill Sherwood. Red Faris placed 3rd in another Vette.
Same race, same turn and Greenblat still ahead of MacDonald. Sandy dnf'd, Dave finished 2nd and race winner was Bill Sherwood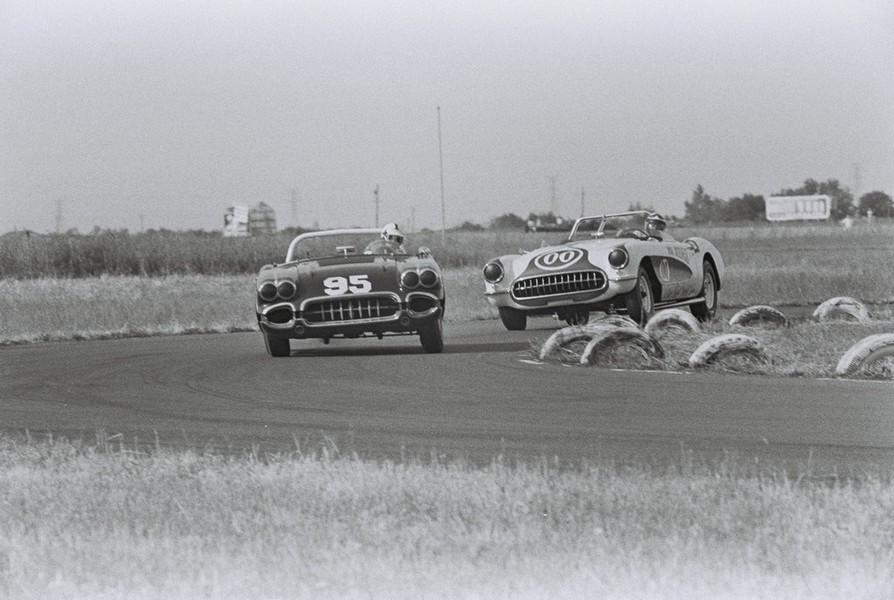 Race results for July 10, 1960. Dave MacDonald finishes 2nd behind Sherwood