December 10, 1960 - Dave MacDonald comes to the Las Vegas airport course for the first time and brings his 1957 Corvette.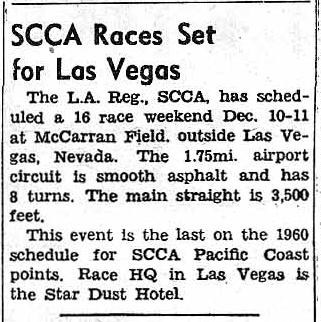 Unfortunately I have no photos of this race but news clipping below recaps the race. Doug Hooper was race winner and Dave
MacDonald finished 2nd in this December 1960 SCCA sanctioned event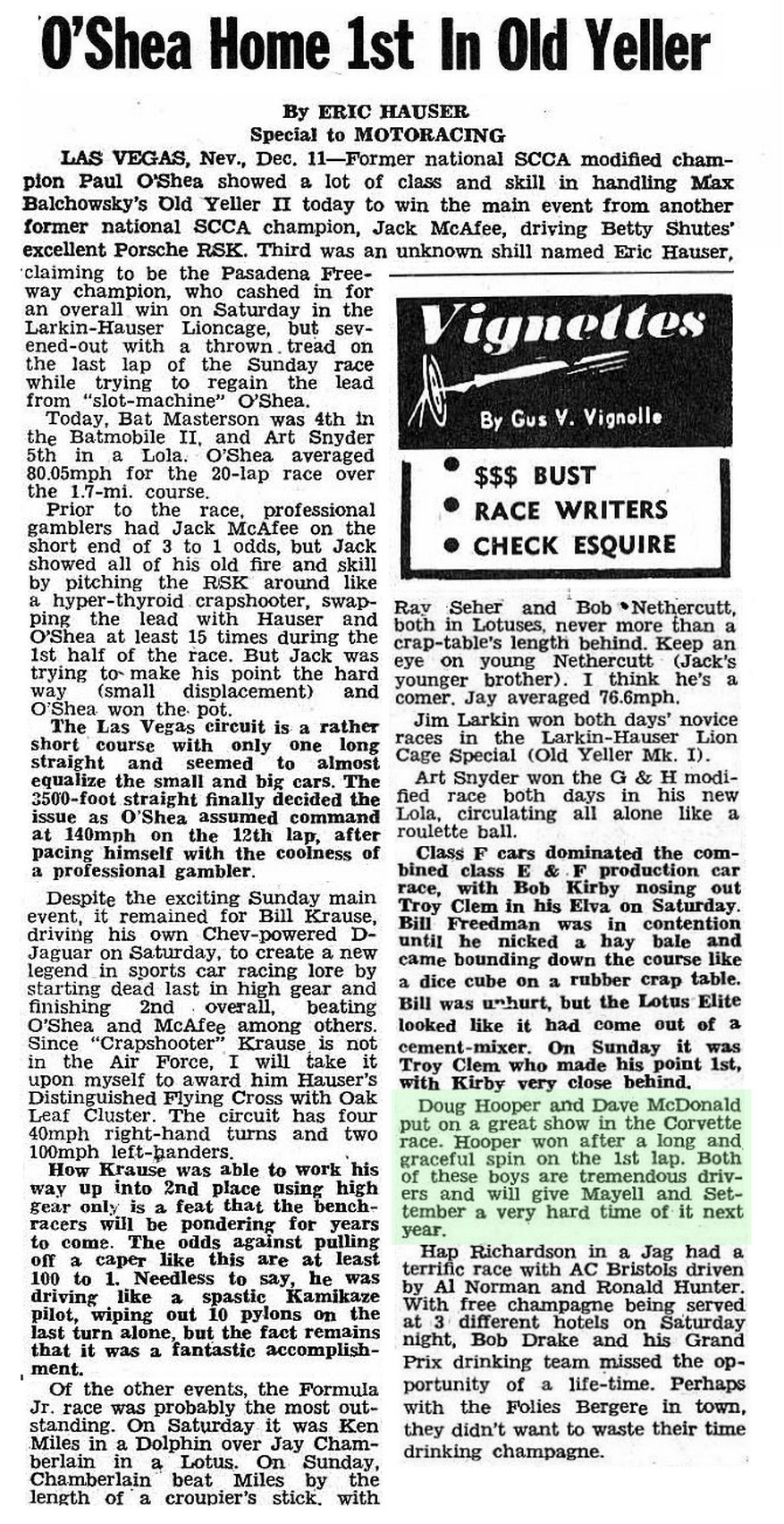 Vegas was the last race of the 1960 season and the final driver point standings are listed below. Dave MacDonald finished a close
2nd behind Corvette star Tony Settember, not bad for a rookie.

Dave's driver patch for the December 10-11 1960 races at Las Vegas