April 29-30 1961 - Dave MacDonald returned to the Las Vegas airport course and this time he brought his new 1961 Vette. In Satur-
day's 4/29 race Corvette star Bob Bondurant drove a strong race and scored victory by a fraction of a second over Dave MacDonald.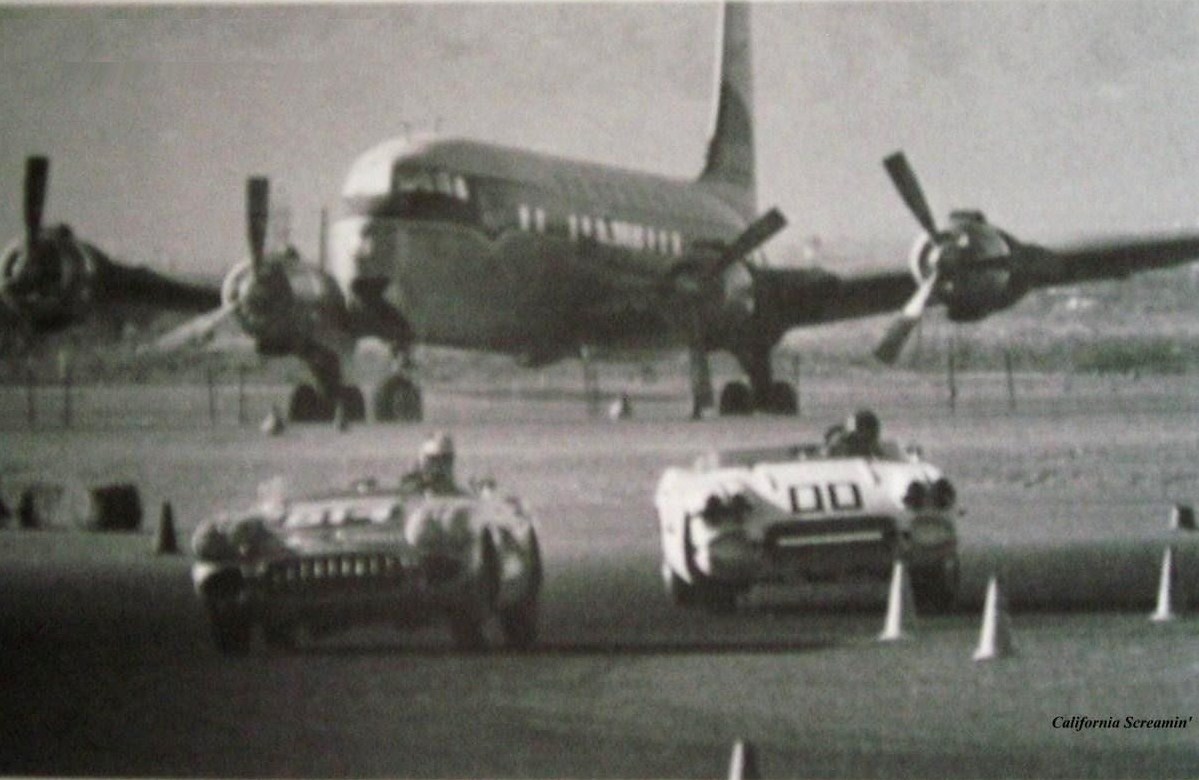 In the Sunday 4/30 main event Dave MacDonald & Bob Bondurant fight for the early lead and run 1-2.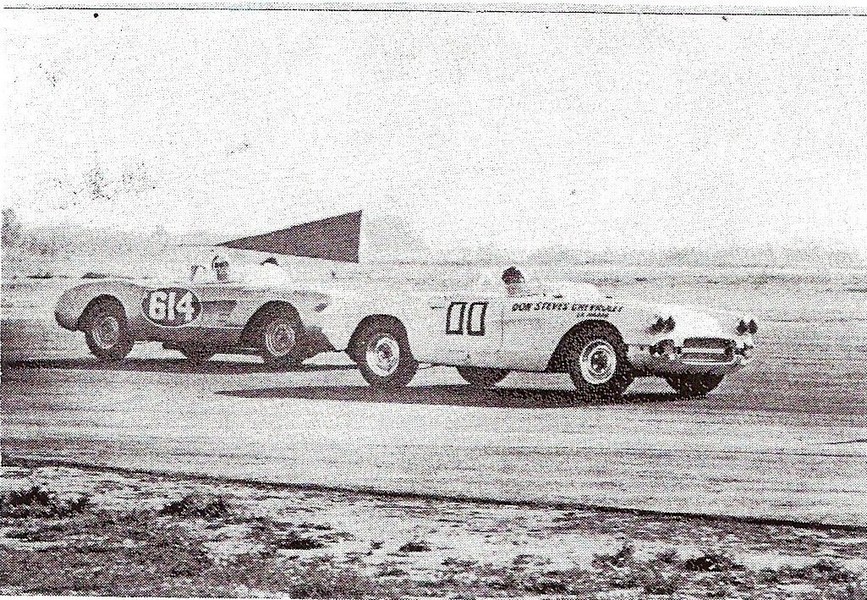 Dave begins to stretch his lead and wins Sunday's race going away. Photo Harold Treichler courtesy Bob Schilling of Cal Club.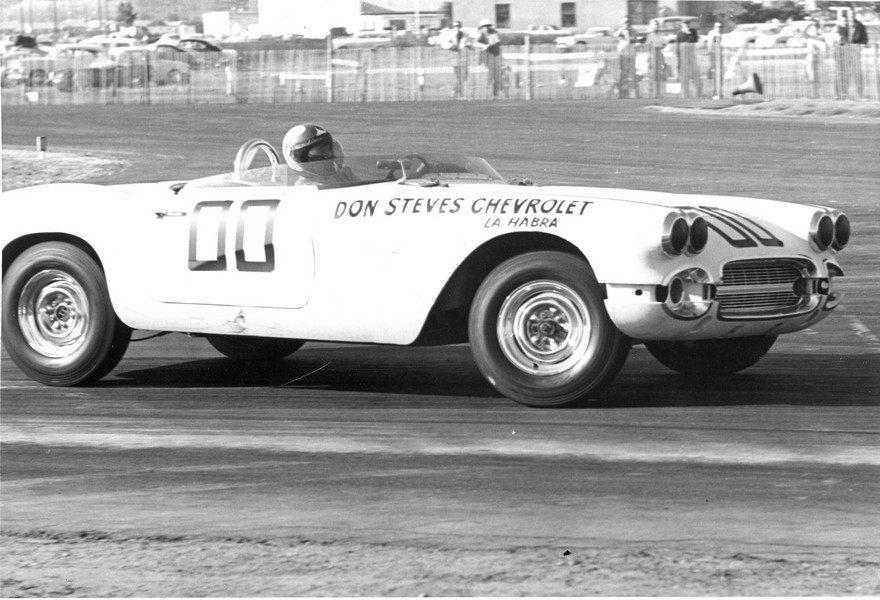 Race results for Sunday's race at Las Vegas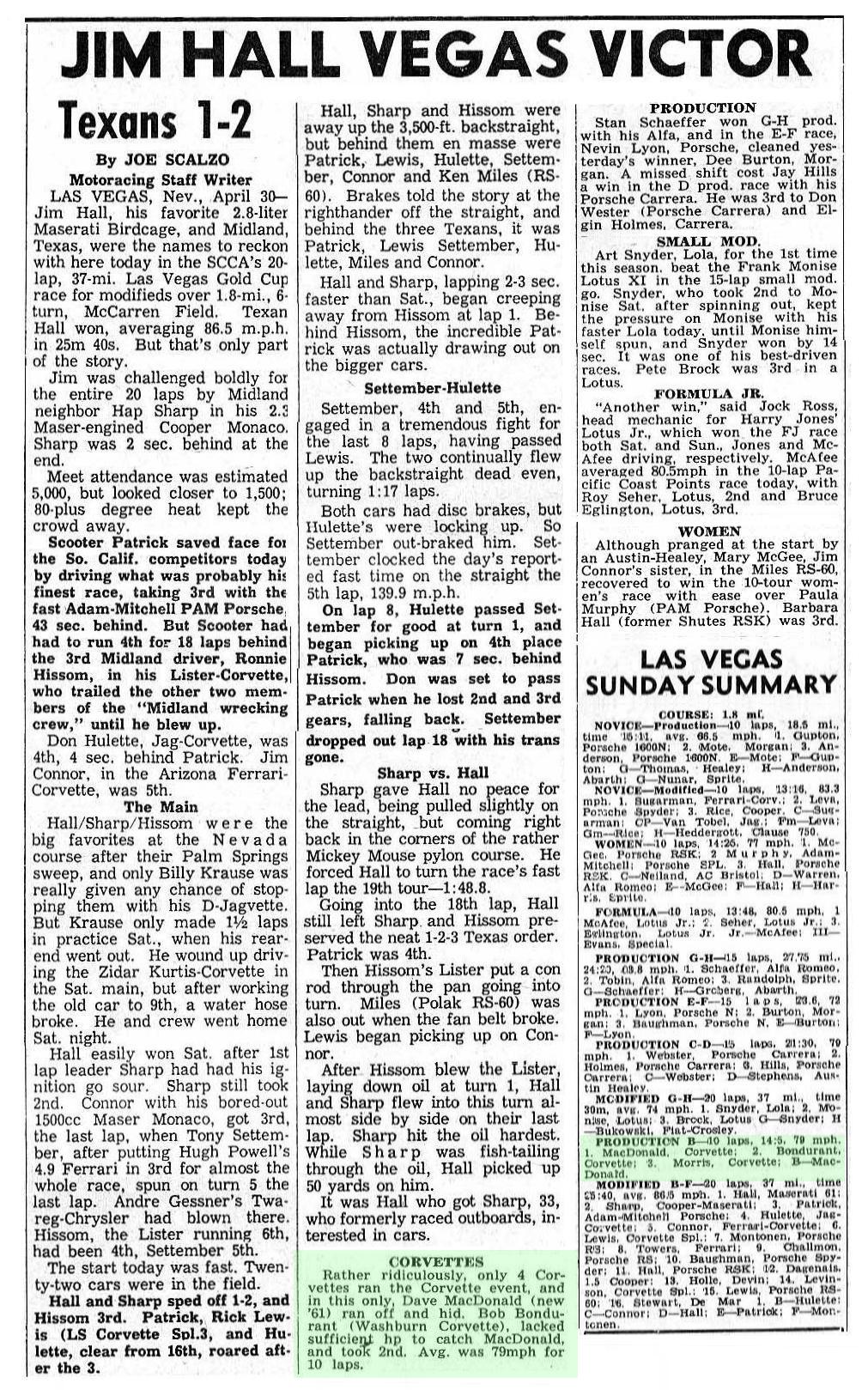 Race results for Saturday's race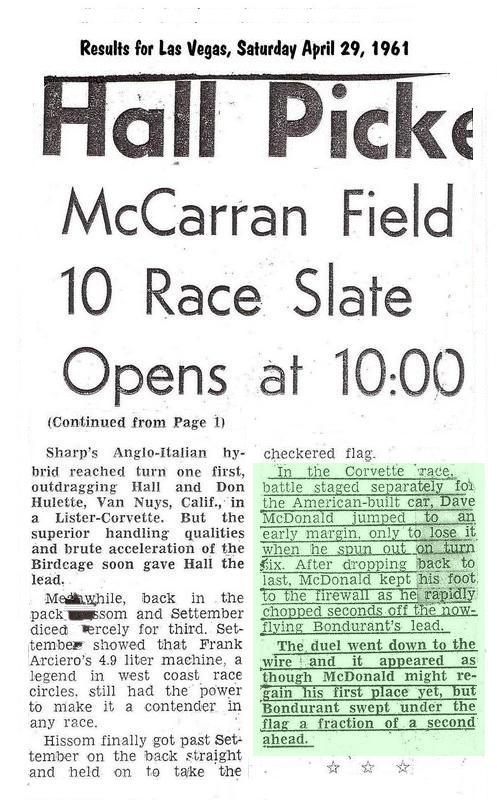 Dave's plaque for Sunday's 4/30/61 victory