Dave MacDonald had so throroughly dominated the Southern California dragstrip scene that local Corvette dealer Don
Steves offered to sponsor Dave in road racing. He figured Dave's smooth, quick-shifting skills would translate well on a
demanding road circuit. They race prepped Dave's 57 Vette and in February 1960 towed the car out Rosamond CA for the
weekend races at Willow Springs Raceway.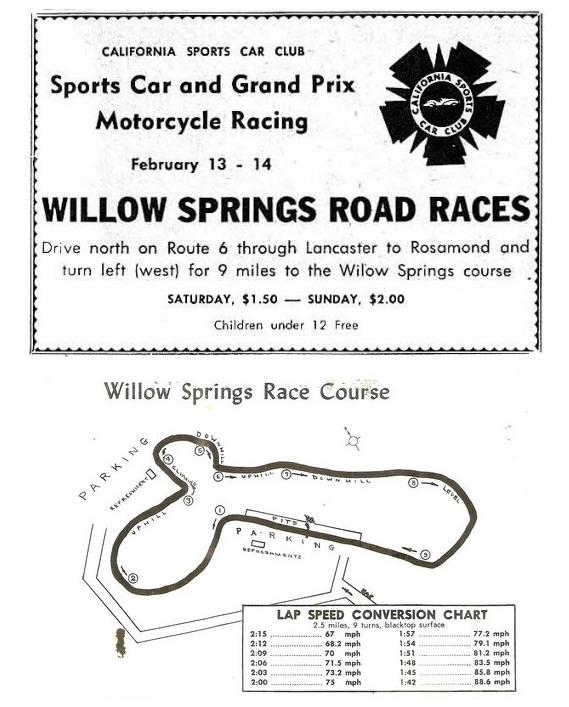 No pictures of Dave MacDonald in Saturday's race but he drove well against a stacked field of well known west coast drivers.
He placed his Corvette 4th, 34 seconds behind winner Bob Bondurant's Vette (below).
Race results for Saturday 2/13/60.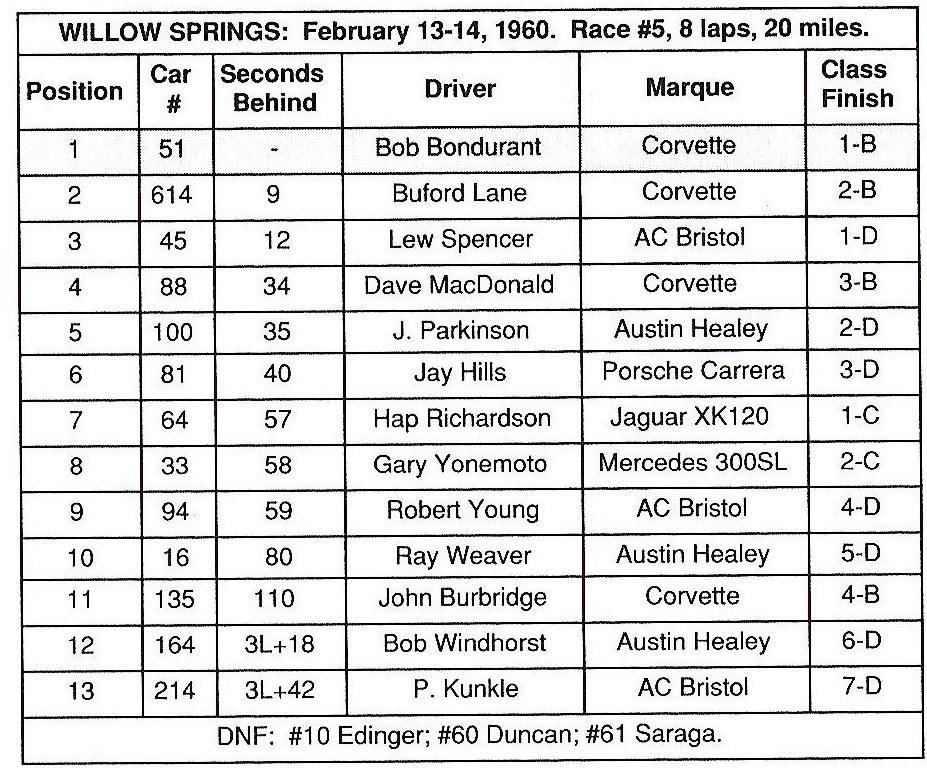 Sunday Feb 14th race - Dave was not only a talented driver, but a quick learner too. This photo of Sunday's race shows him
taking the inside line to shoot passed Buford Lane (#614) and take the lead.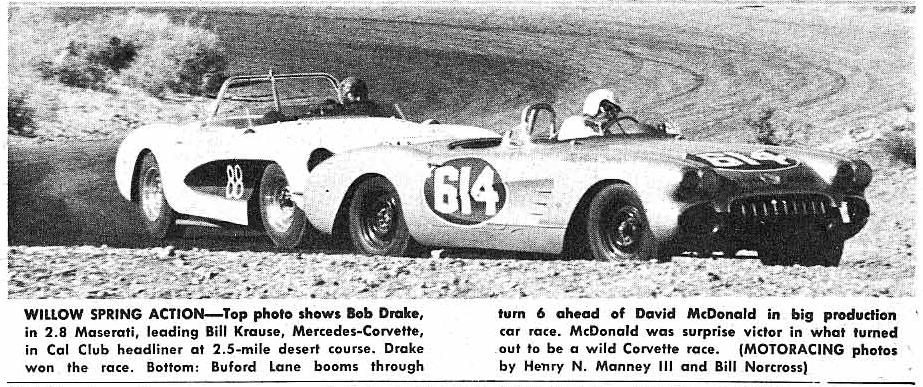 Dave MacDonald gets his first victory! February 14th, 1960 at Willow Springs Raceway. Check out his racing uniform!
Race results for Sunday February 14, 1960 ... Dave's first win!!!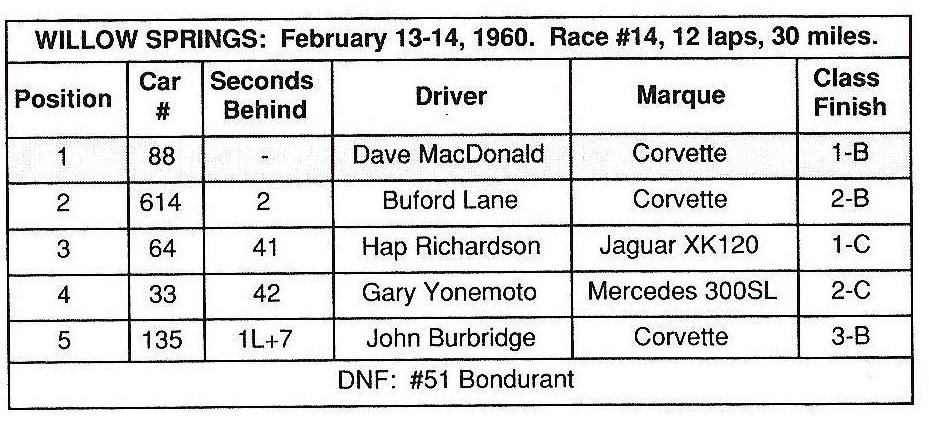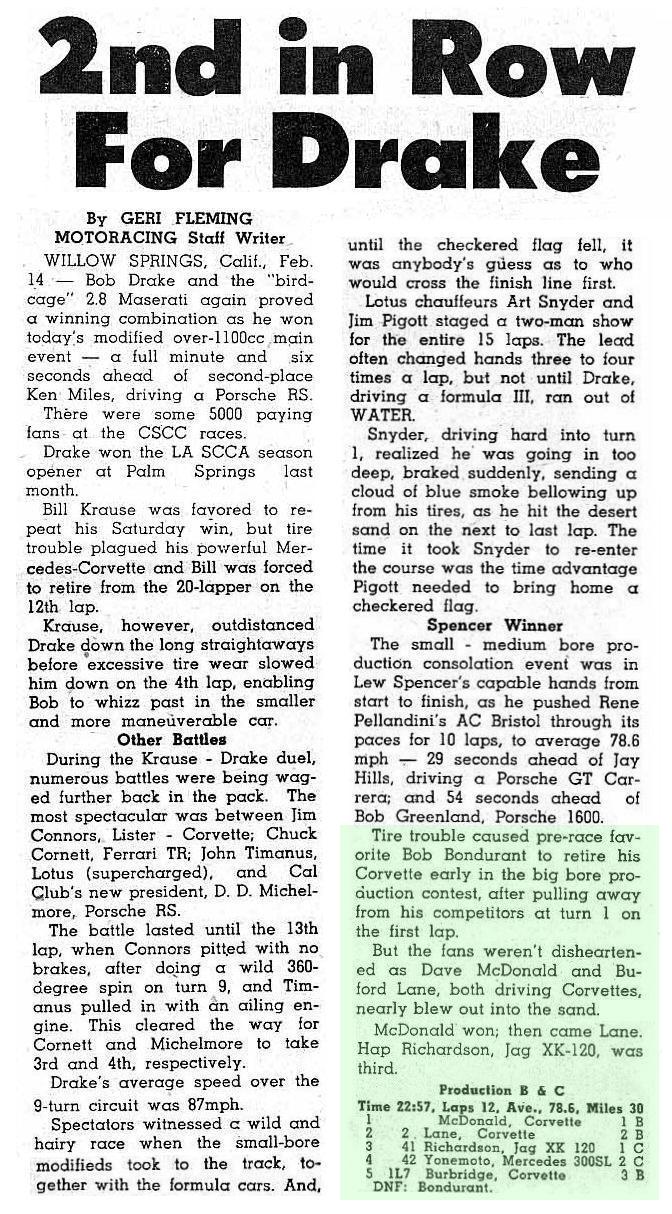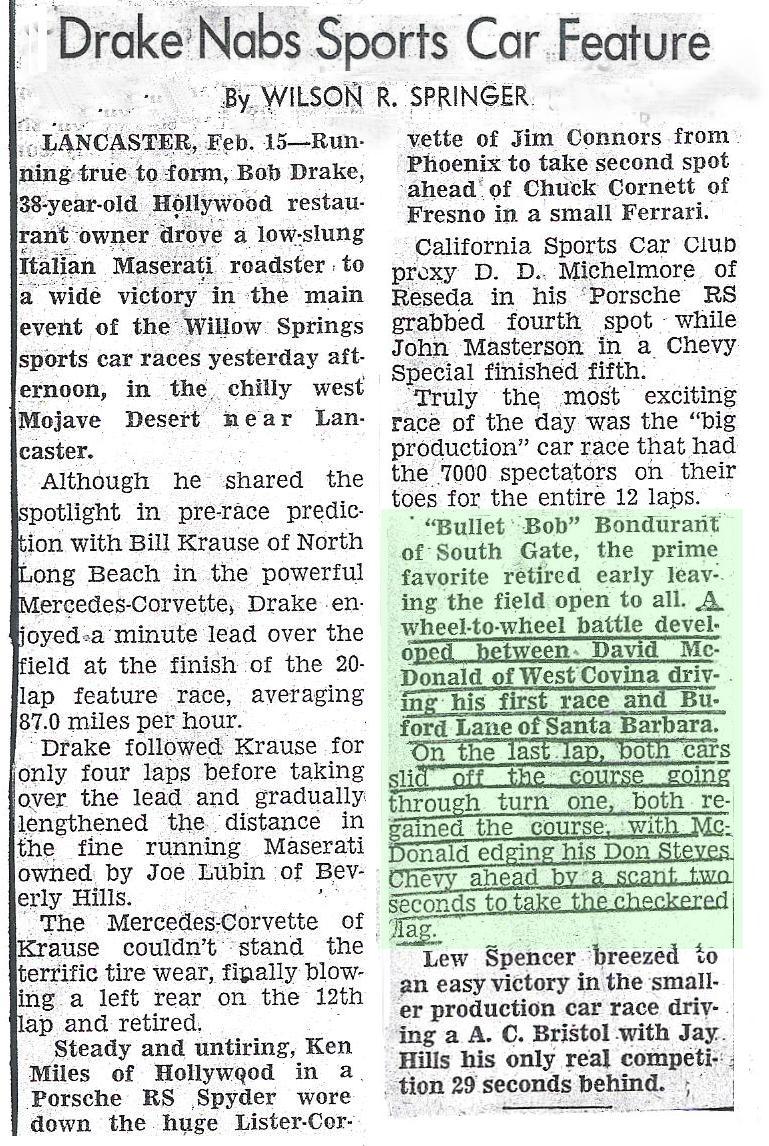 Article from Mike Antonick's Book 'California Screamin'.
Local news article on Dave's Willow Springs win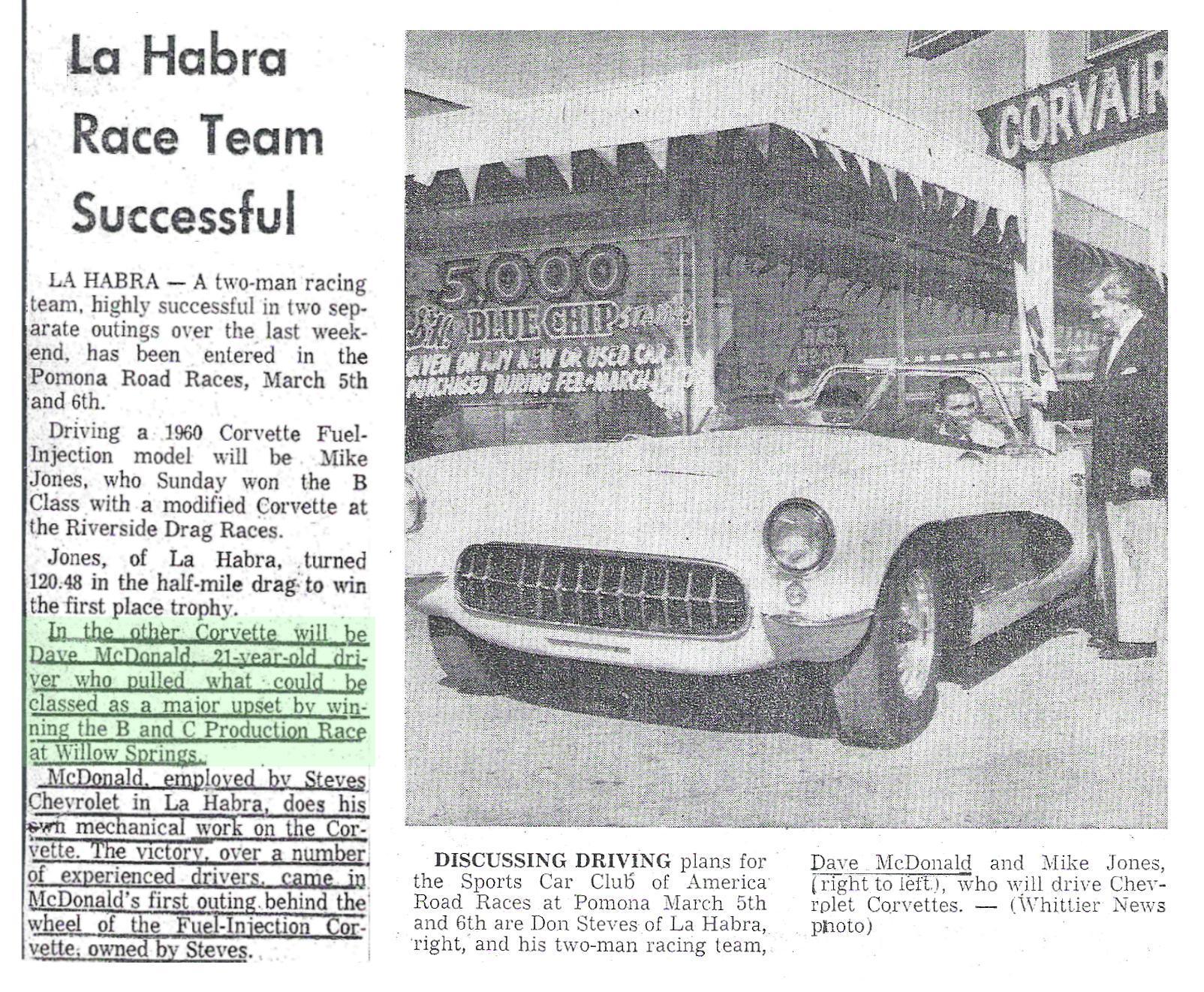 Dave MacDonald runs his Corvette to victory in his first-ever road race. Photo Tom O'Conner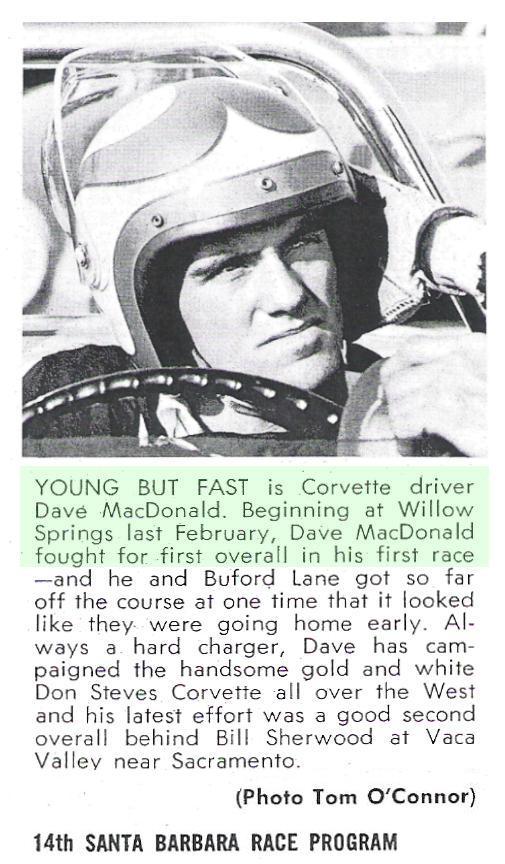 Dave's pit pass for this race at Willow Springs in Feb 1960