Dave MacDonald's son Rich, and his daughter Kirra, take time out to pose for photos near Dave's famous 00 Stingray at a 1991 Anaheim CA
car show. This historic sports car was the very first 1963 Z06 Stingray ever produced.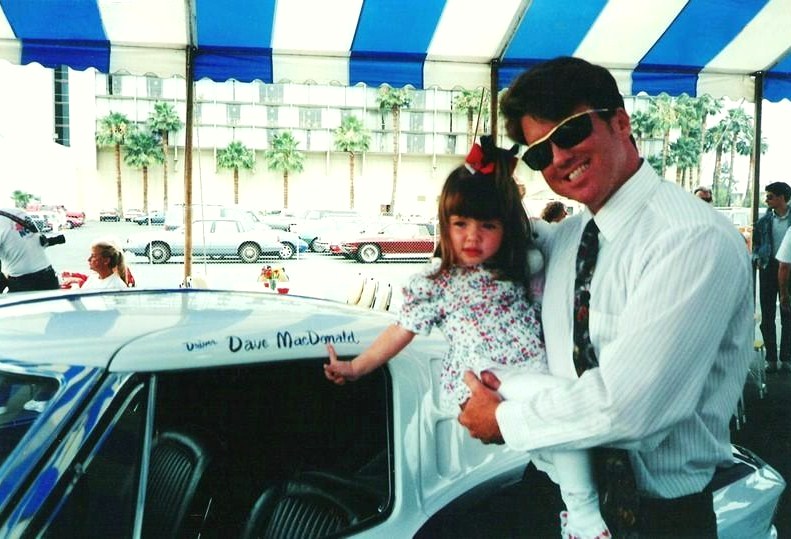 The first-ever 1963 Z06, dressed as it was when Dave raced it in 1962, was a hit at this 2-day event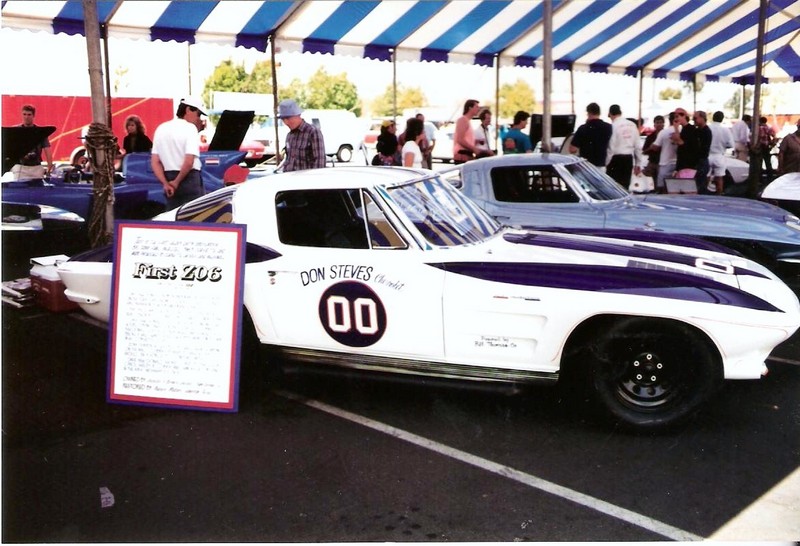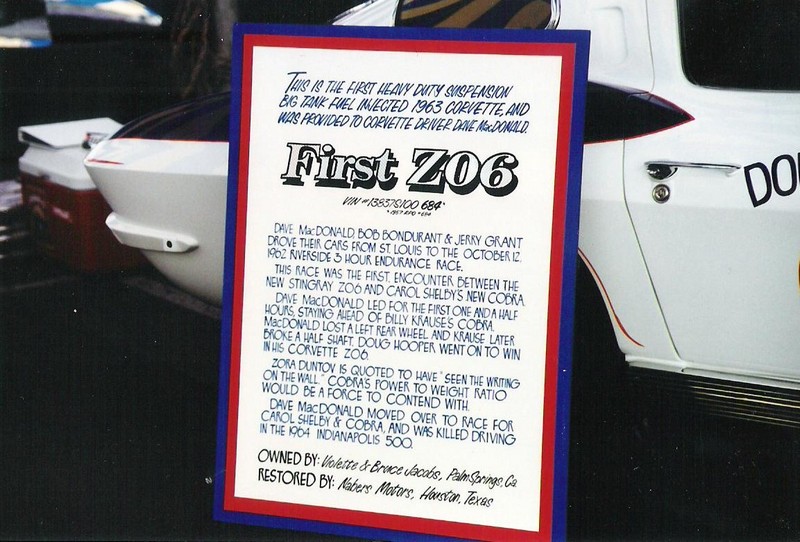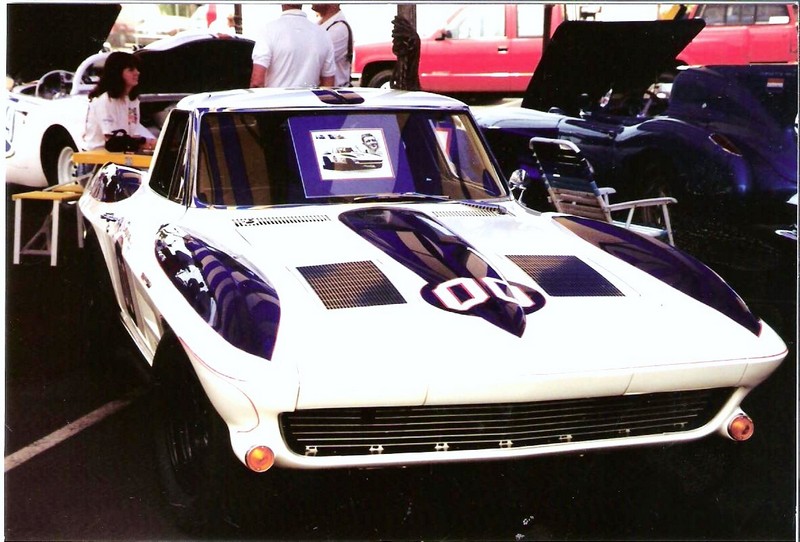 Sherry MacDonald with legendary racer and good friend Bob Bondurant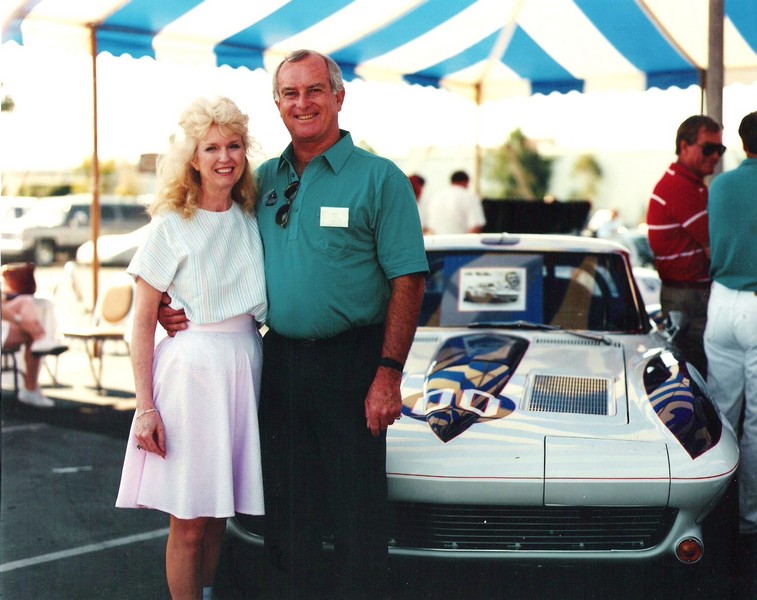 Dave MacDonald's brother Doug in front of Dave's Singray. Bondurant's original '63 Stingray is there too.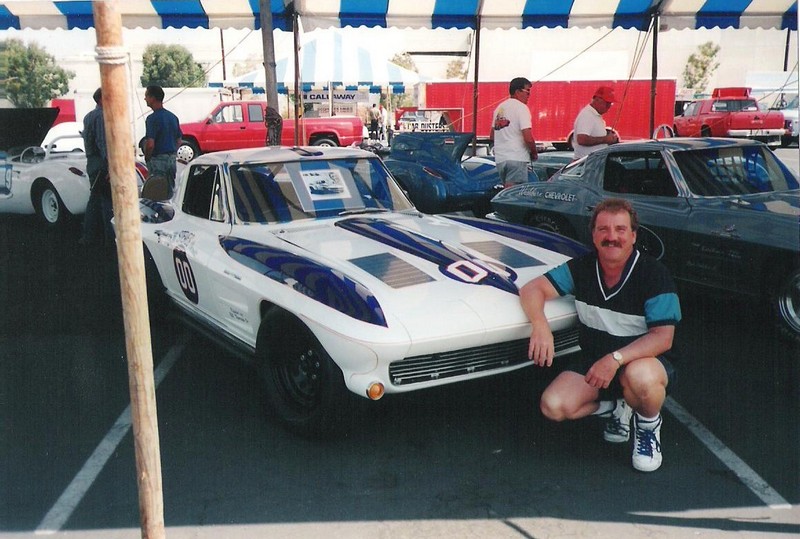 Dave's grandkids Brianna and Erikka (Vicki's children) driving Grandpa Dave's Stingray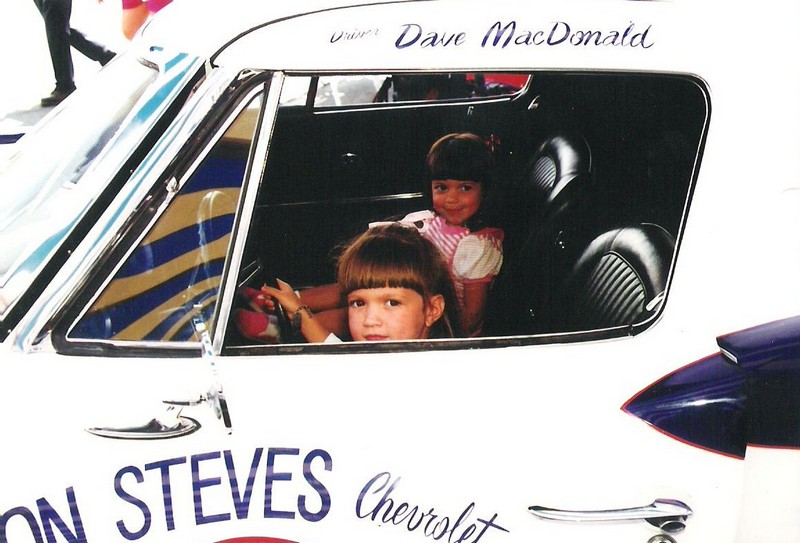 Sherry and Rich with Stingray #684 owner Bruce Jacobs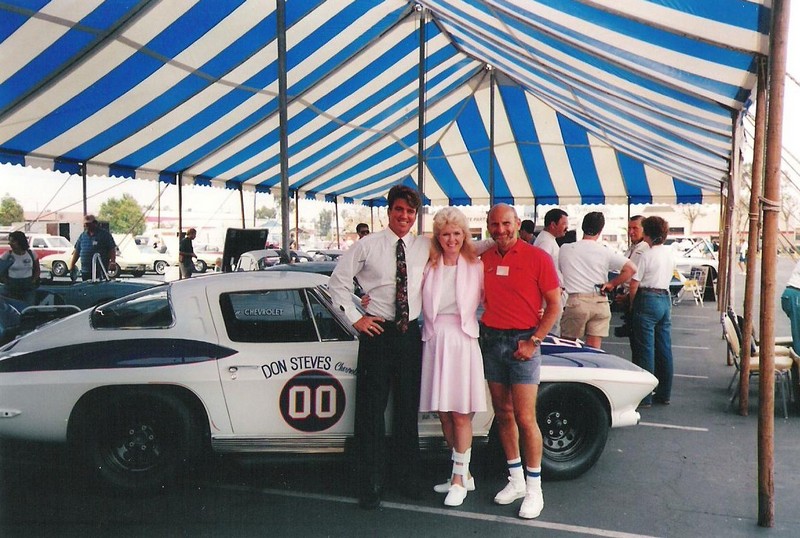 Stingray owner Violette Jacobs (L) talks with the legendary "Father of the Corvette" Zora Duntov and wife Elfi
Sherry MacDonald and Zora Duntov get together and reminisce about the good ole days. Zora told Sherry" Dave best Corvette driver".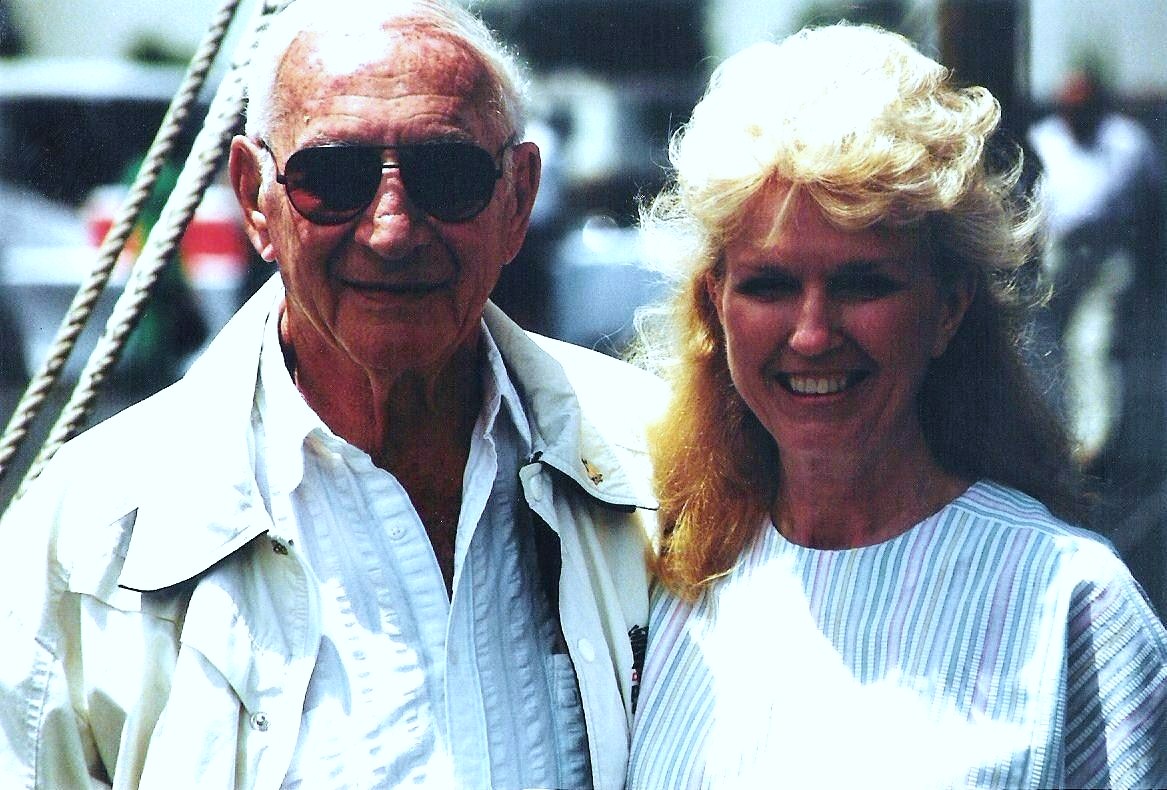 Sherry with Bob Bondurant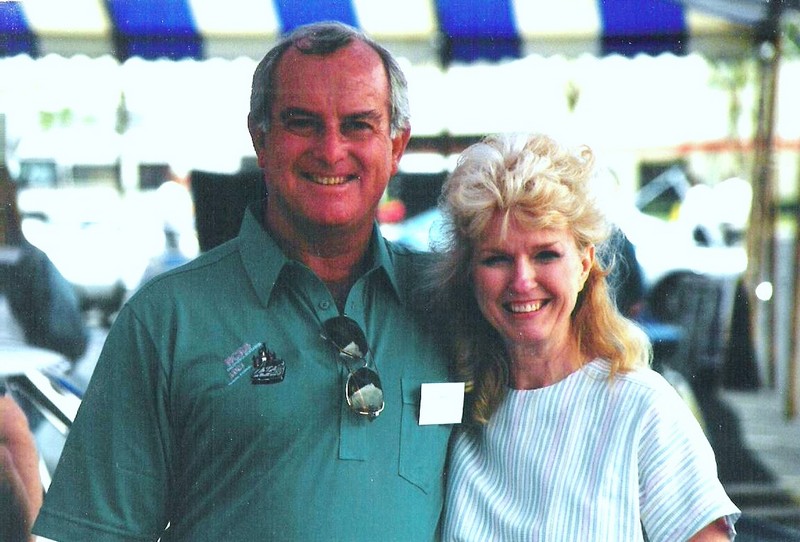 Dave's daughter Vicki with Bob Bondurant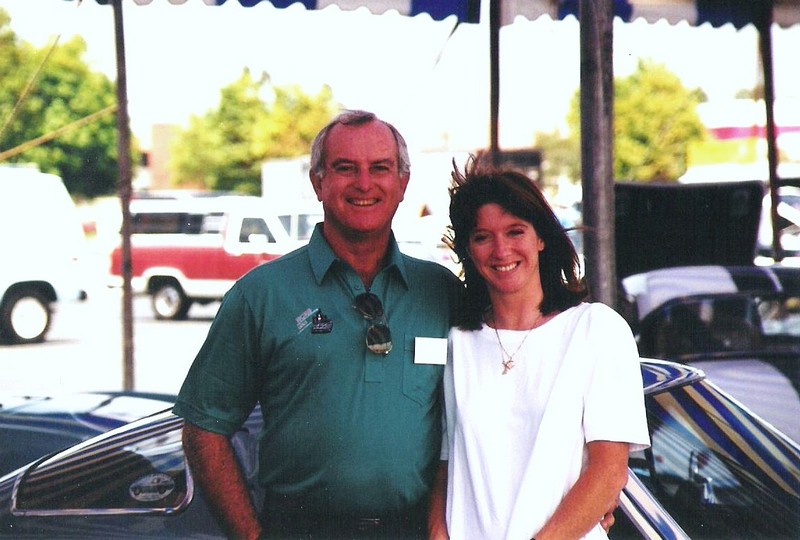 Sherry MacDonald and legendary Corvette racer Doug Hooper. Dick Guldstrand is to the left.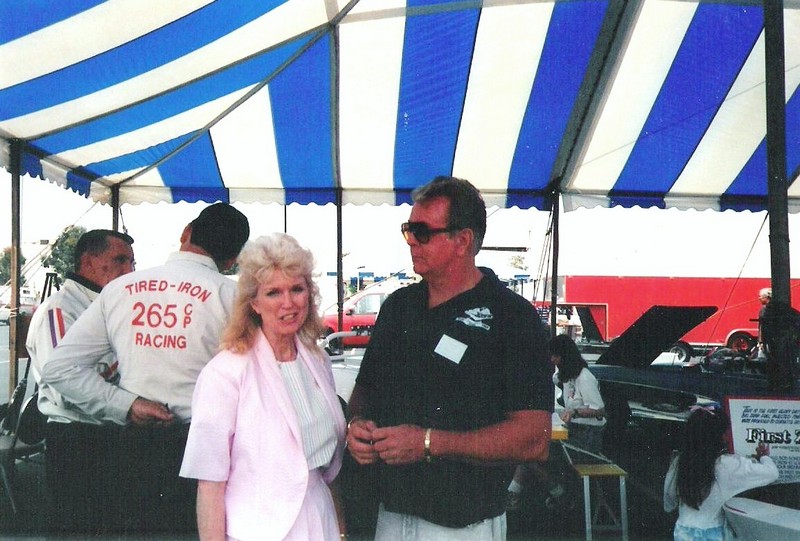 L-R: Dave MacDonald's brother Doug, Sherry, Bob Bondurant and Bruce Jacobs
Dave's daughter Vicki talks with 1960's Corvette legend and good friend Joe Freitas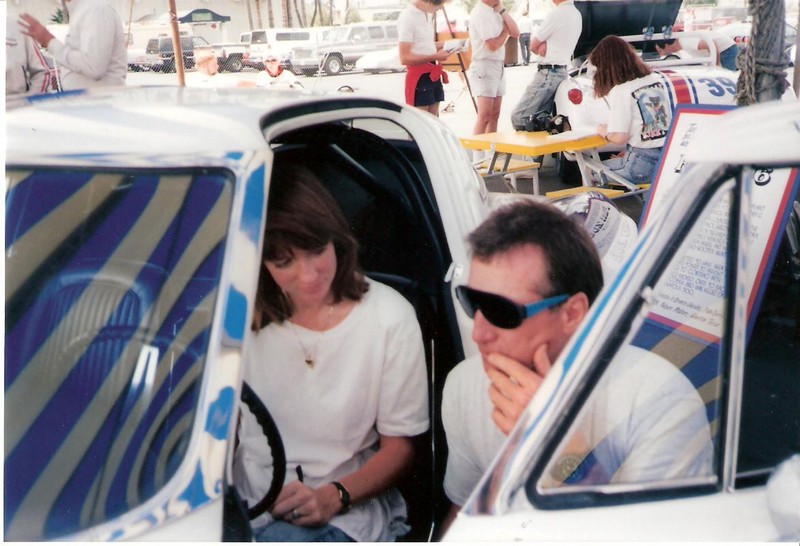 Rich and Kirra pose with legendary Corvette racer Paul Reinhart. Paul's Stingray was one of the first six Z06 Stingray's ever made.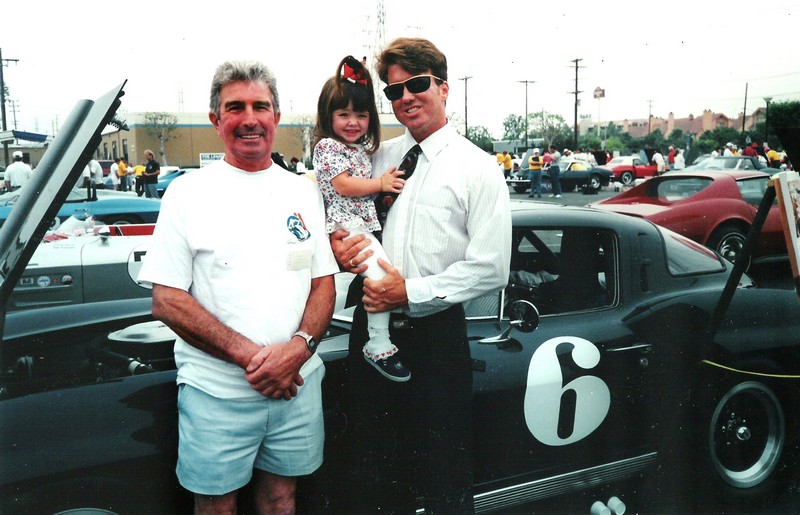 Sherry and Vicki in a photo with Paul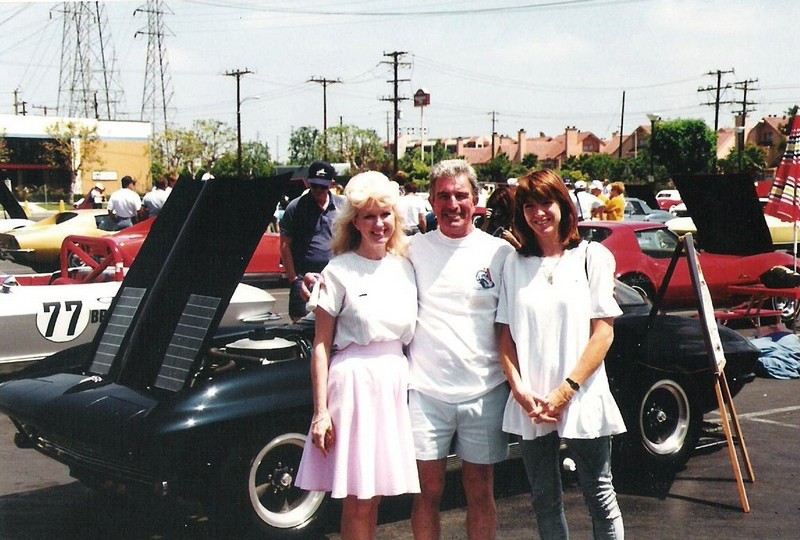 Bob Bondurant talking with members of the MacDonald. L-R Vicki and daughters Brianna & Erikka, Sherry, and Dave's sister Deanna.
In the background is L-R Dick Guldstrand, Paul Reinhart, Doug Hooper and to the far right is Joe Freitas. Legends!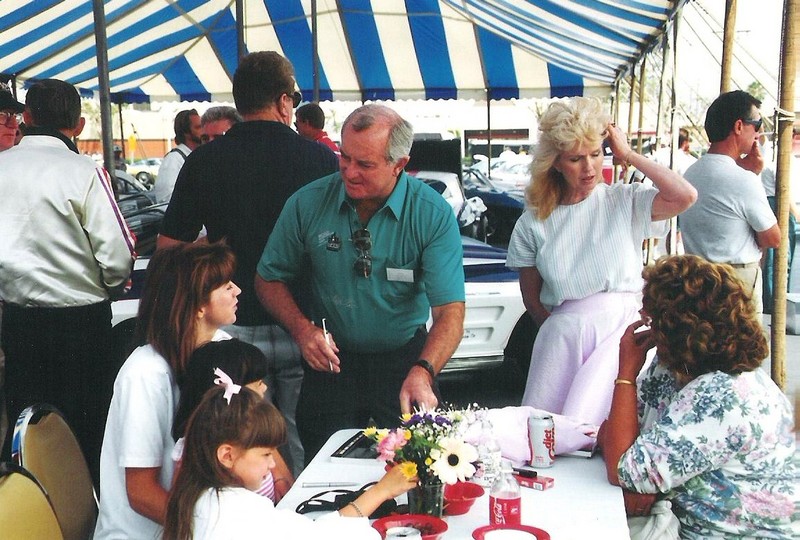 L-R Dick Guldstrand, Paul Reinhart, Doug Hooper.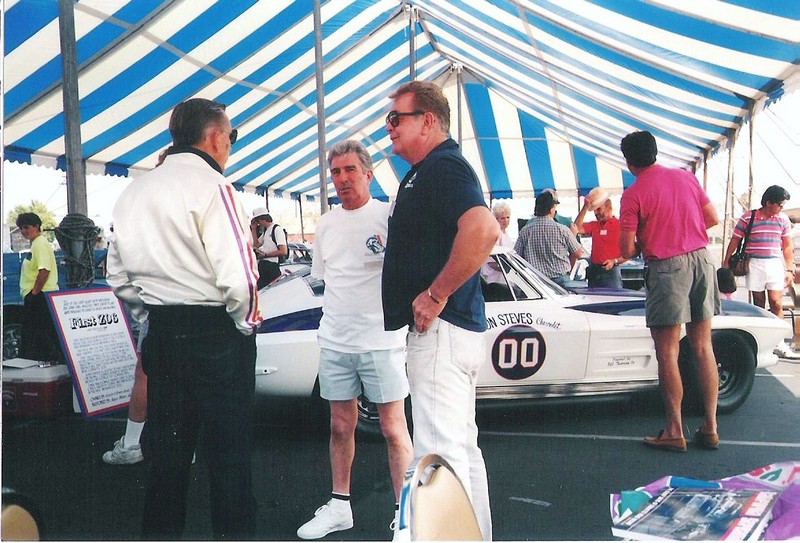 Sherry MacDonald and Dick Guldstrand had a great time talking about the glory years of racing!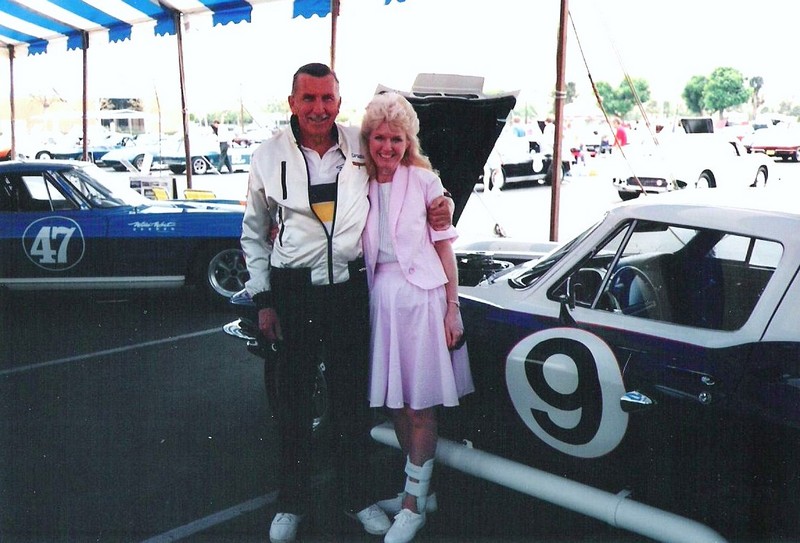 Dave's son Rich and granddaughter Kirra with Dick Guldstrand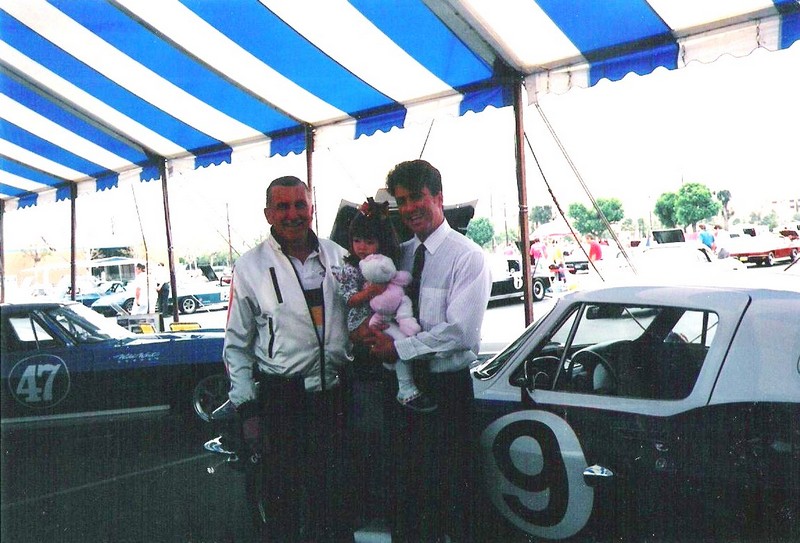 Some of the other stunning cars on display that day! How bout the original Sting Ray of "Mr. Corvette" himself - Dick Guldstrand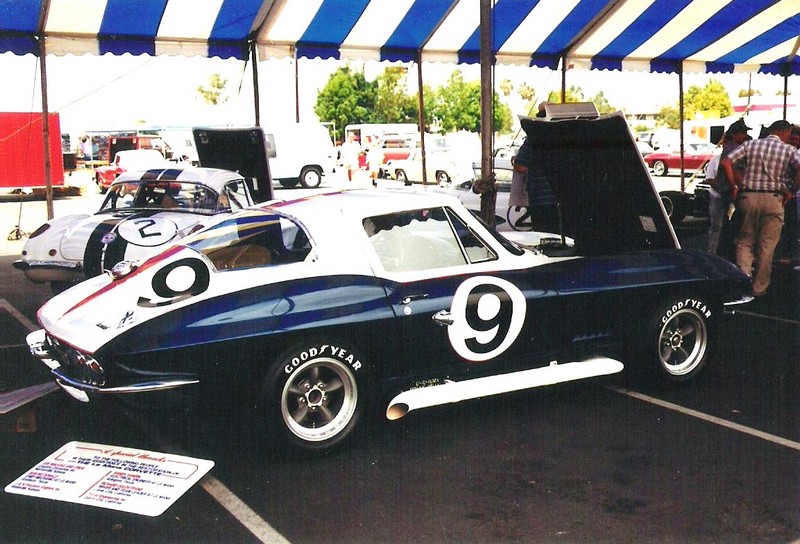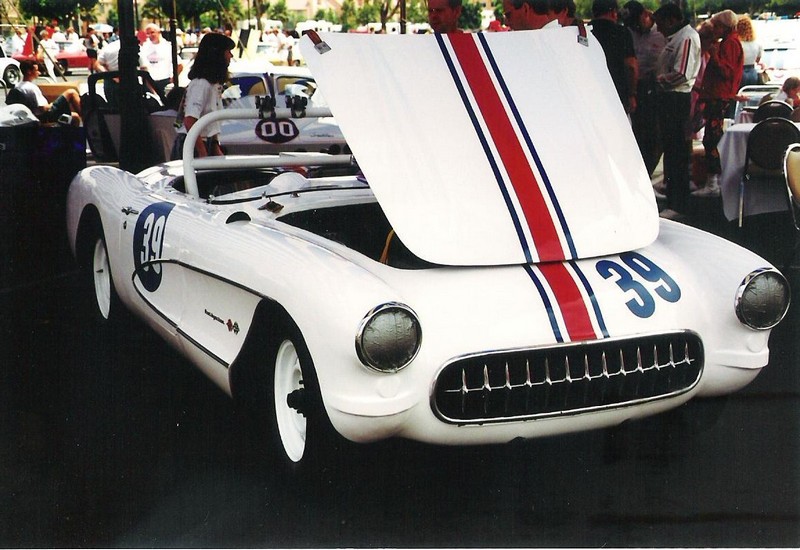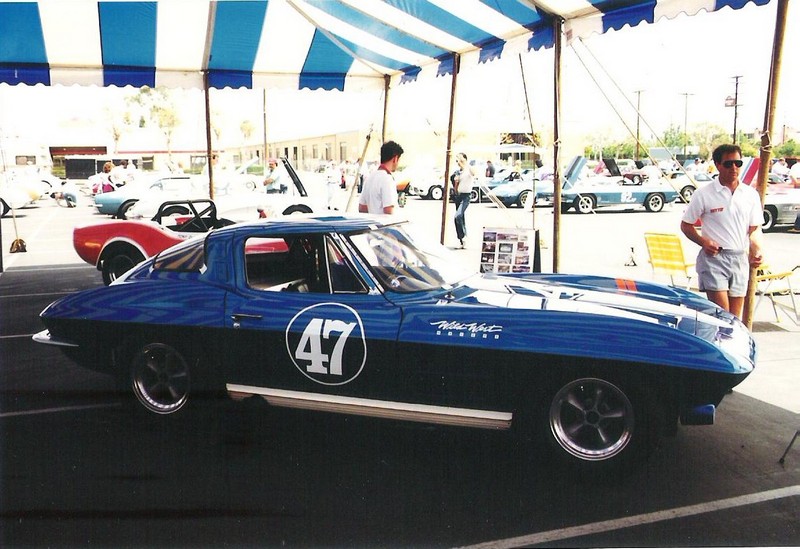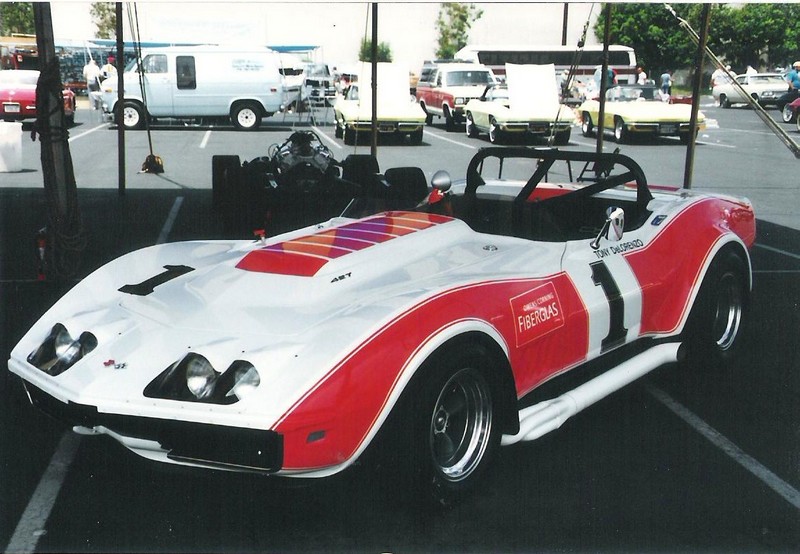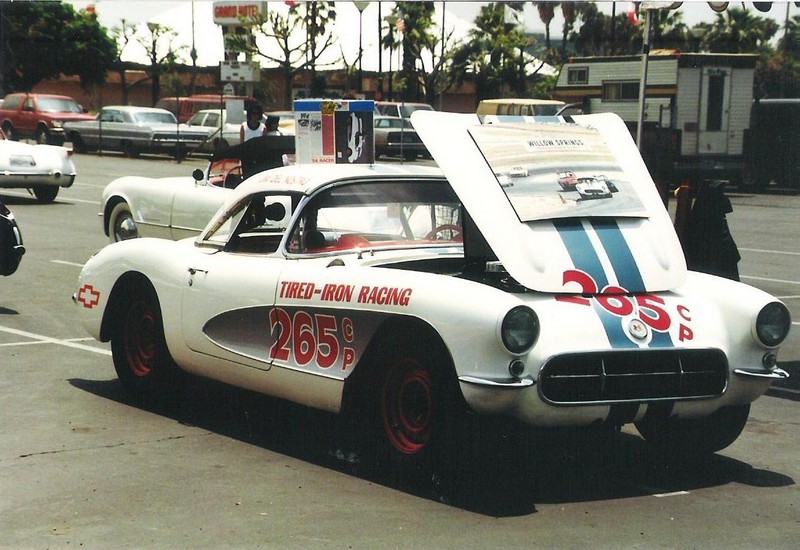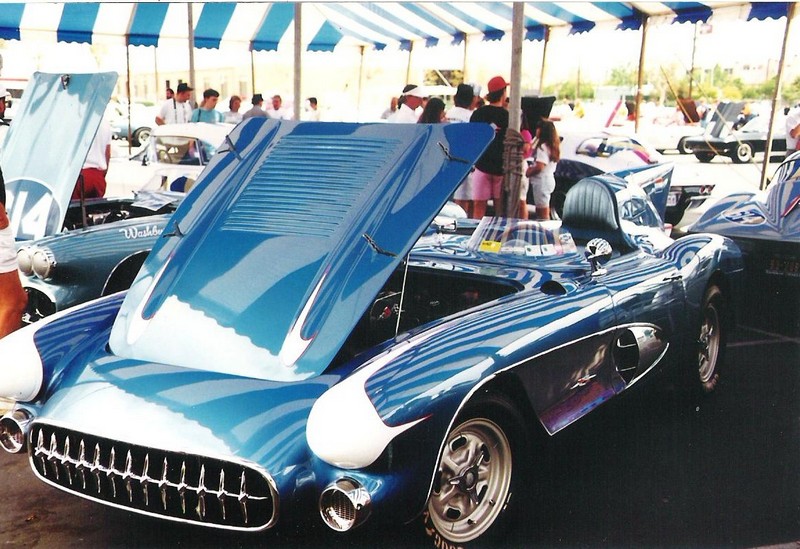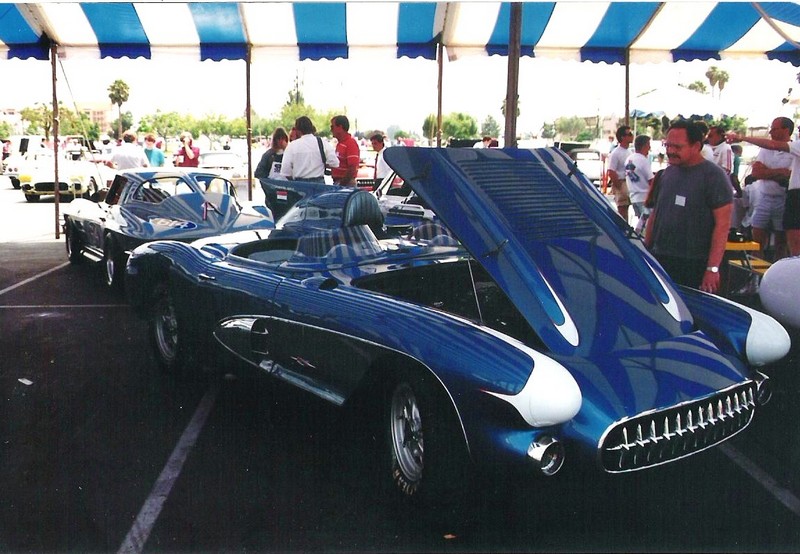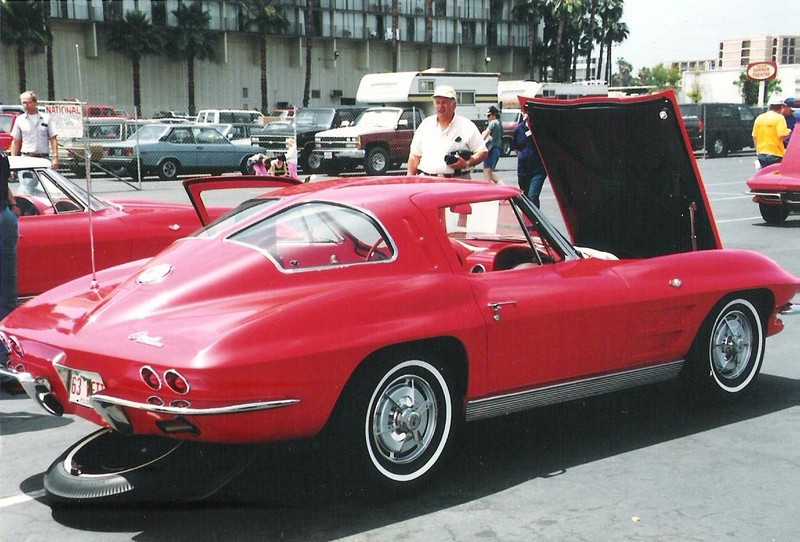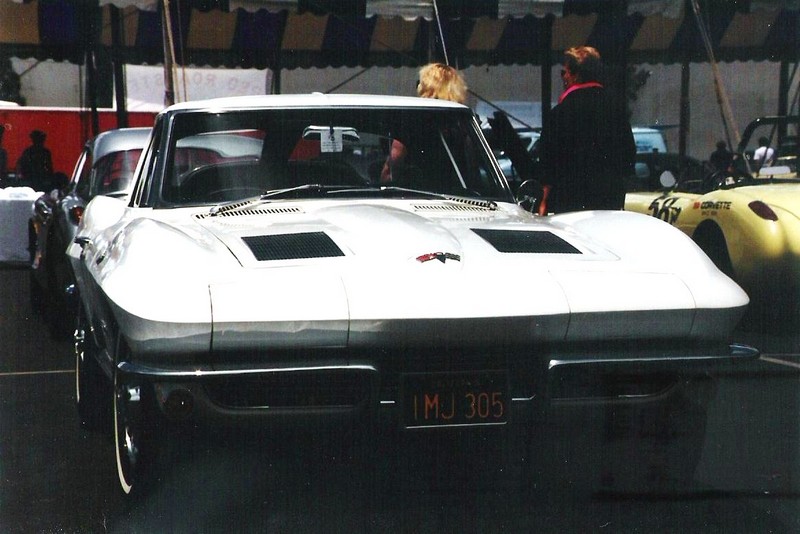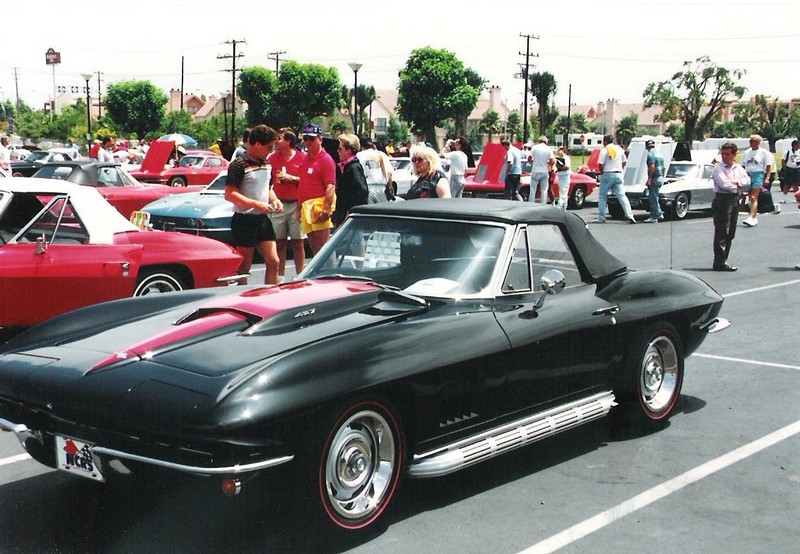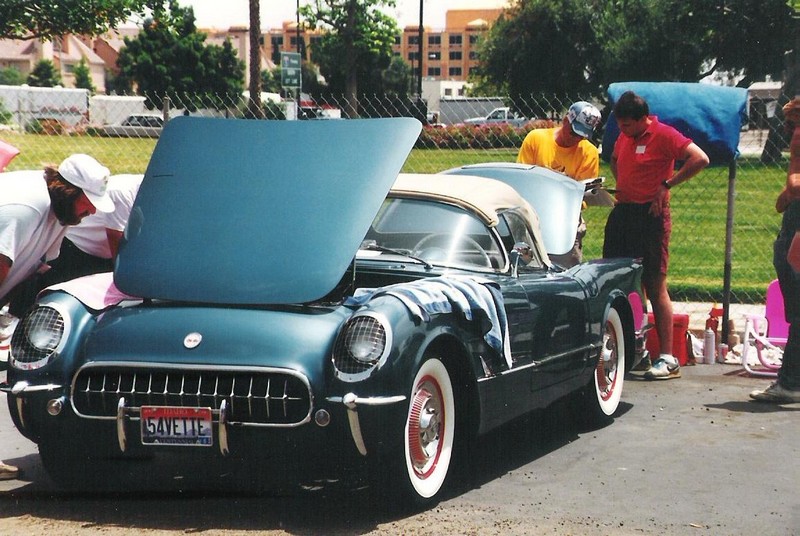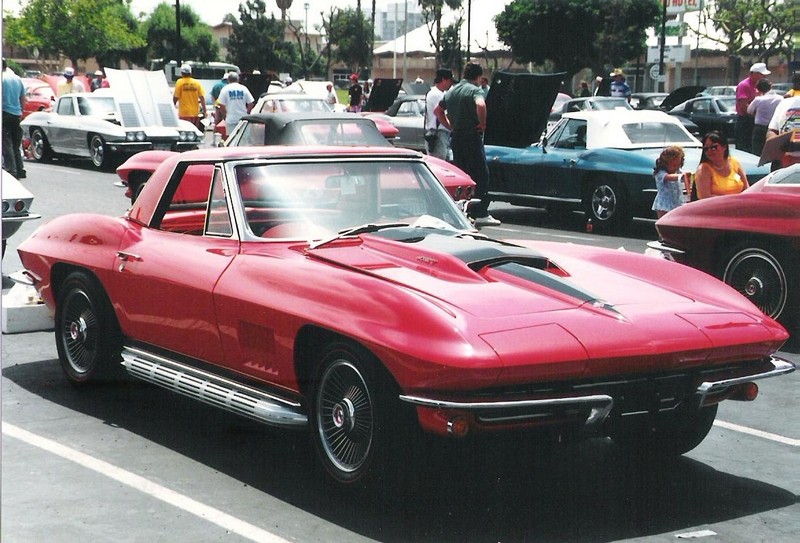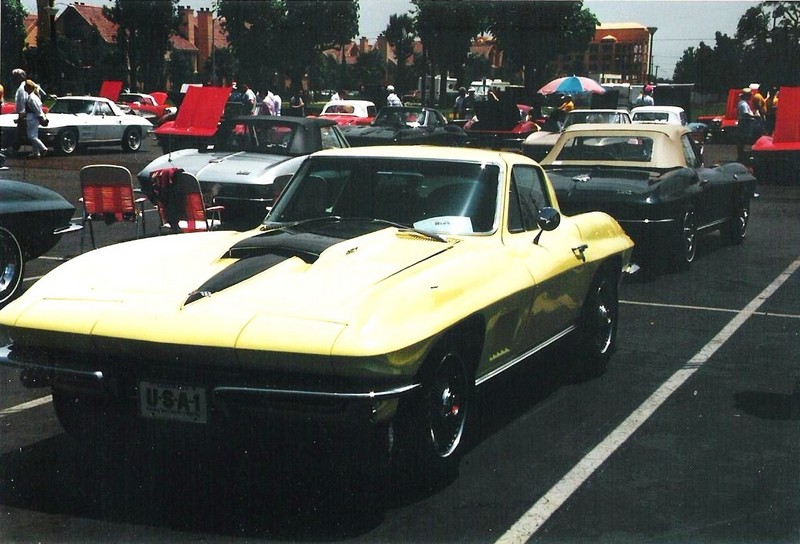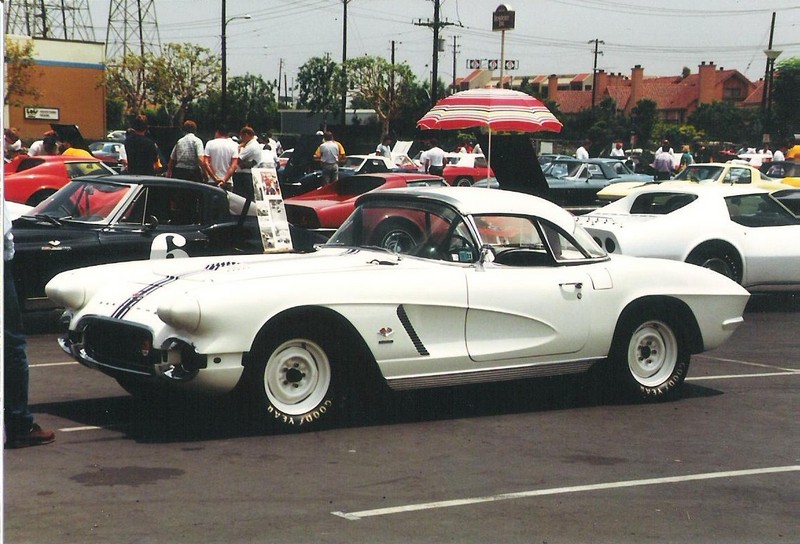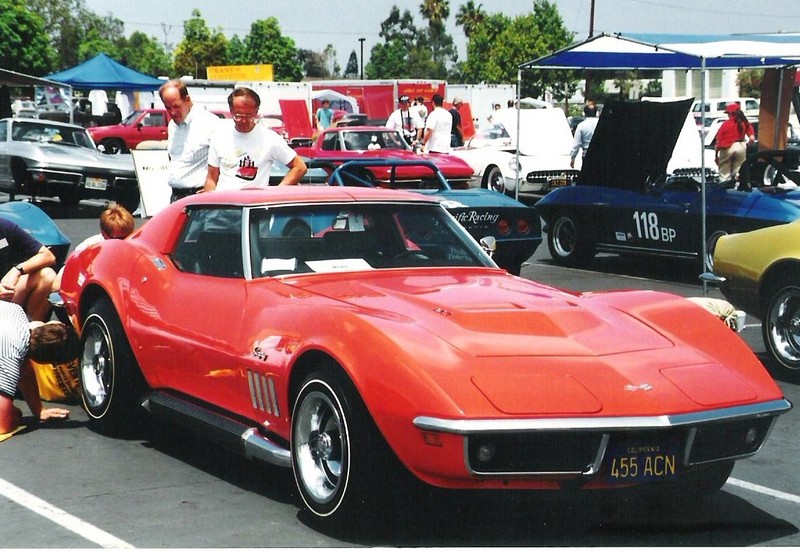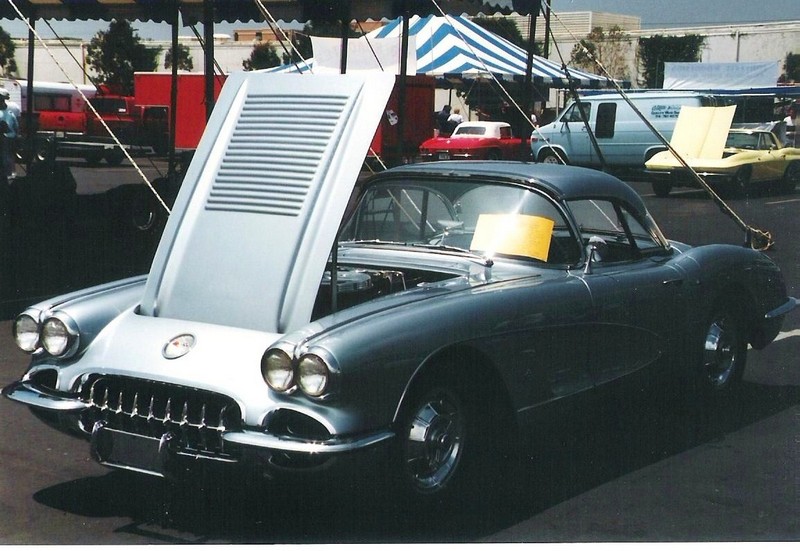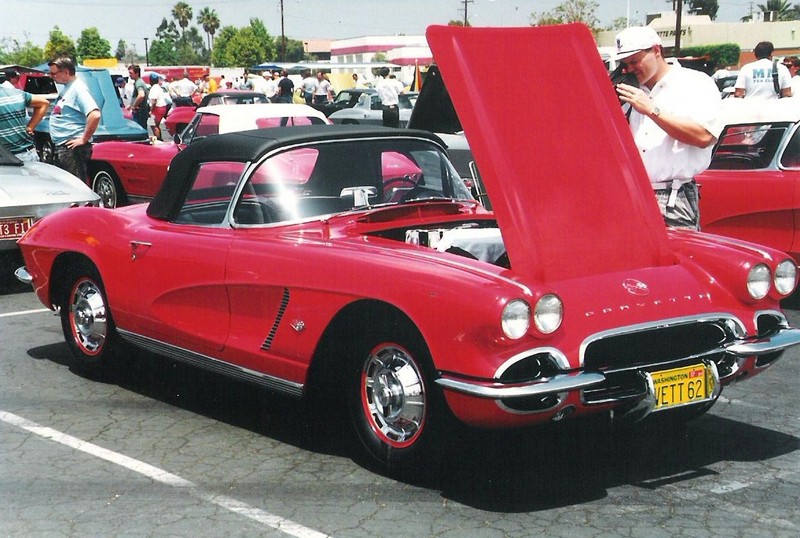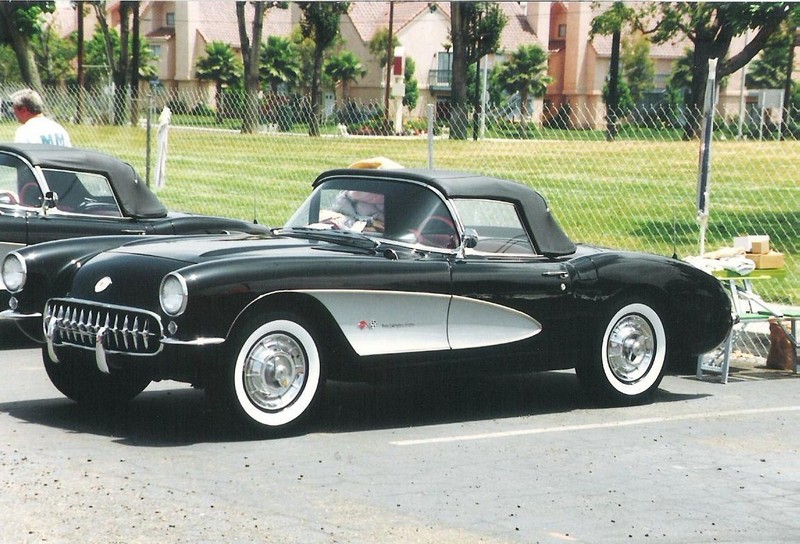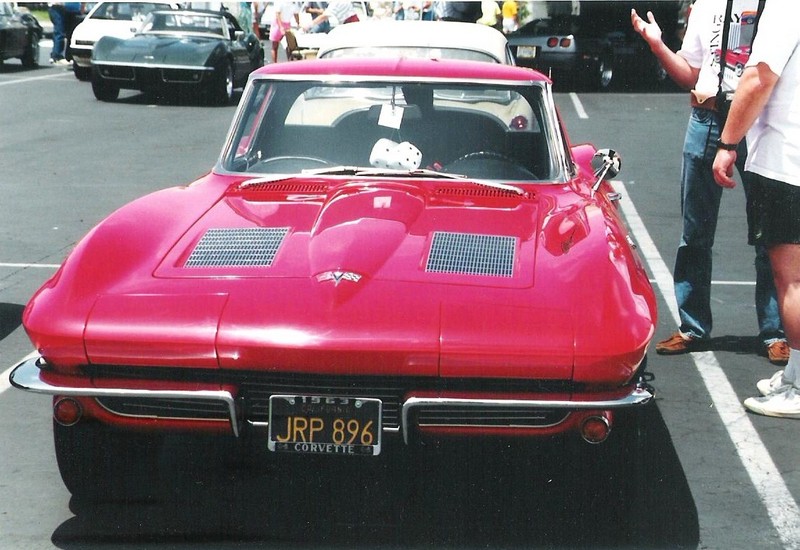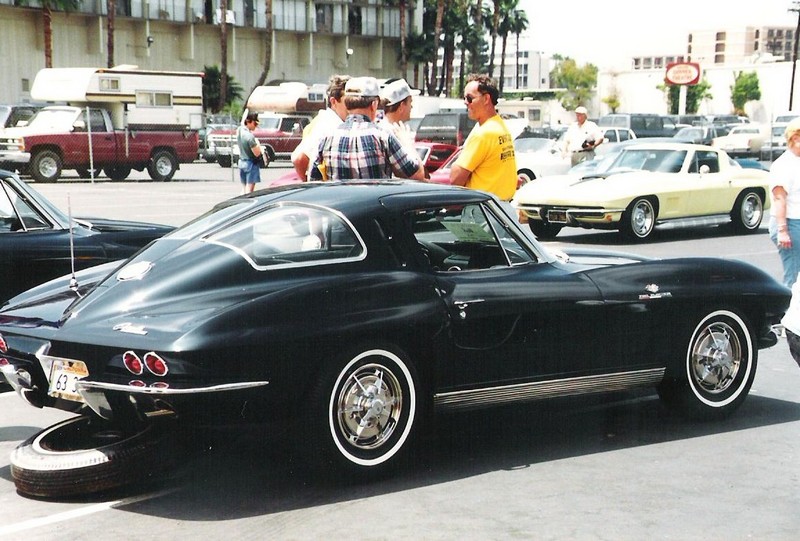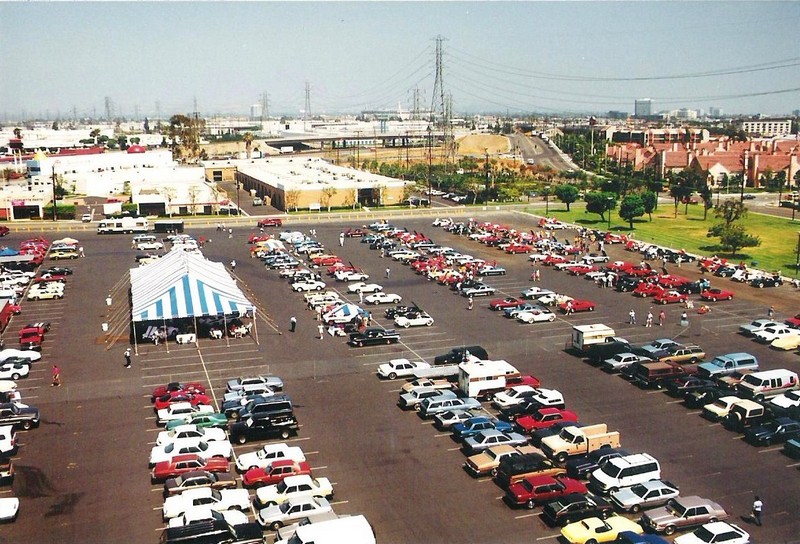 Racing greats gather for one last photo at this amazing event in Anaheim California. L-R: Joe Freitas, (Sherry MacDonald), Bob Bondurant,
Dick Guldstrand, Doug Hooper, Skip Hudson, Paul Reinhart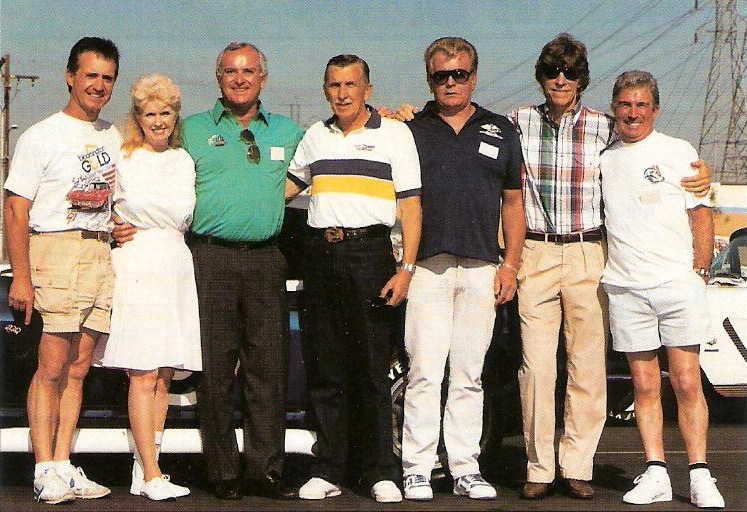 The fun didn't end there as later that evening dinner an awards ceremony was held at the Grand Hotel in Anaheim. Back row L-R Jim Gessner,
Bob Bondurant, Sherry MacDonald & Dick Guldstrand. Front L-R Cobra photog Dave Friedman, Peyton Cramer & Tony Adamowicz.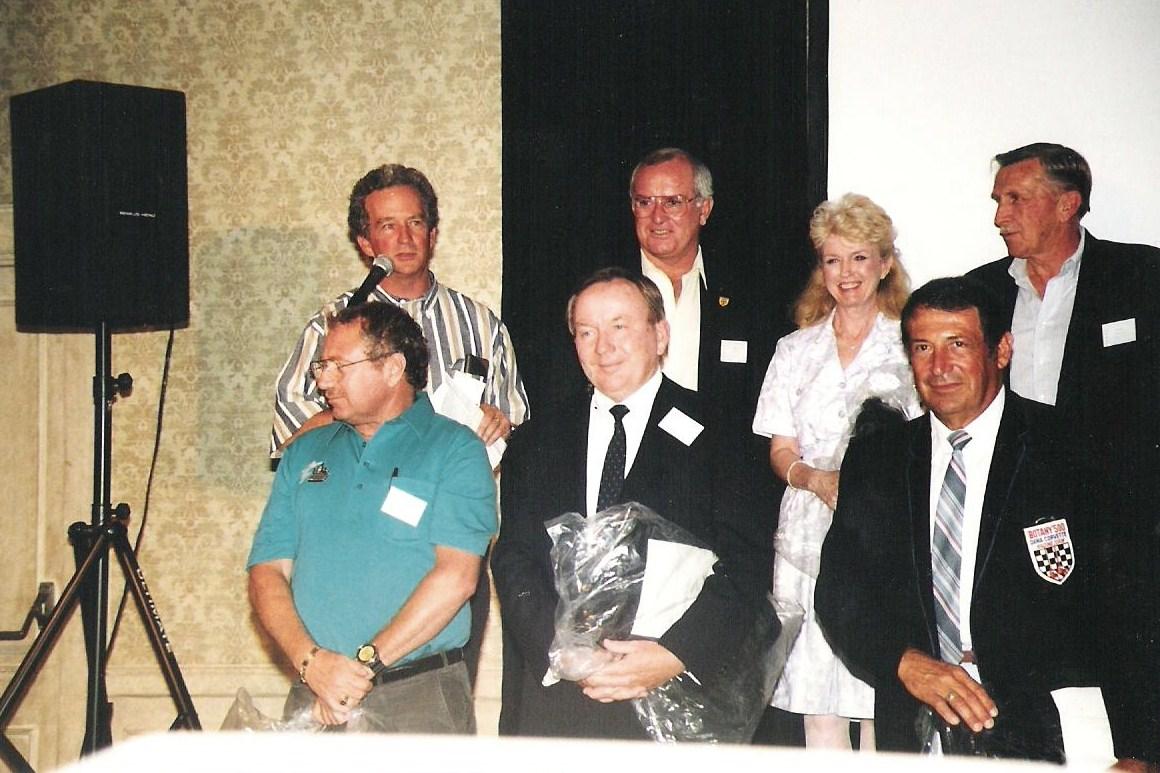 Jim Gessner is moderator for the evening's festivities. On stage are L-R Bob Bondurant, Sherry MacDonald, Dick Guldstrand, Joe Freitas
and Doug Hooper ... racing greats galore!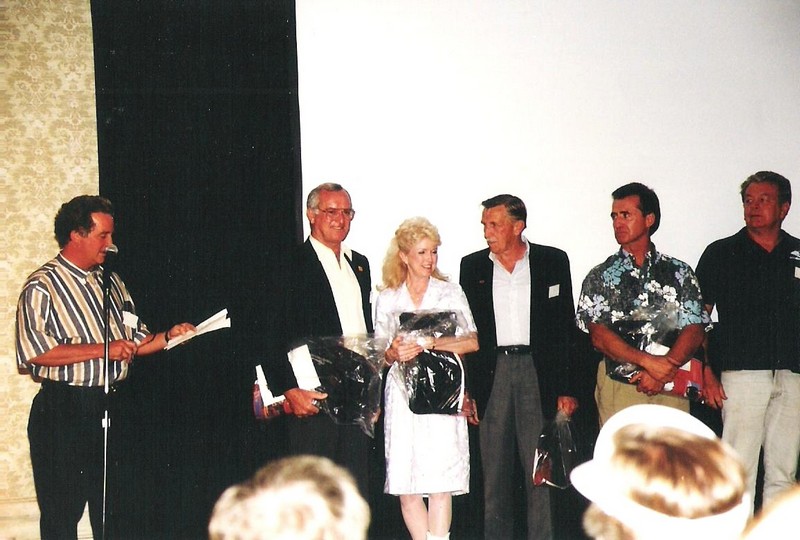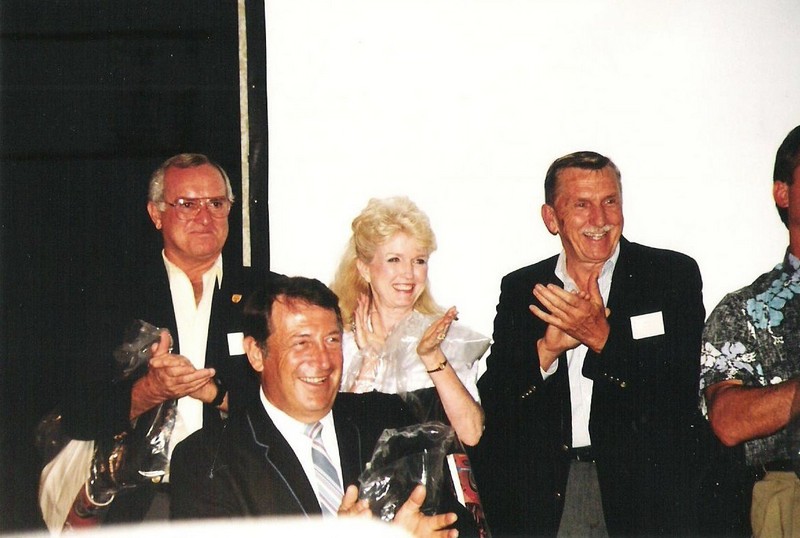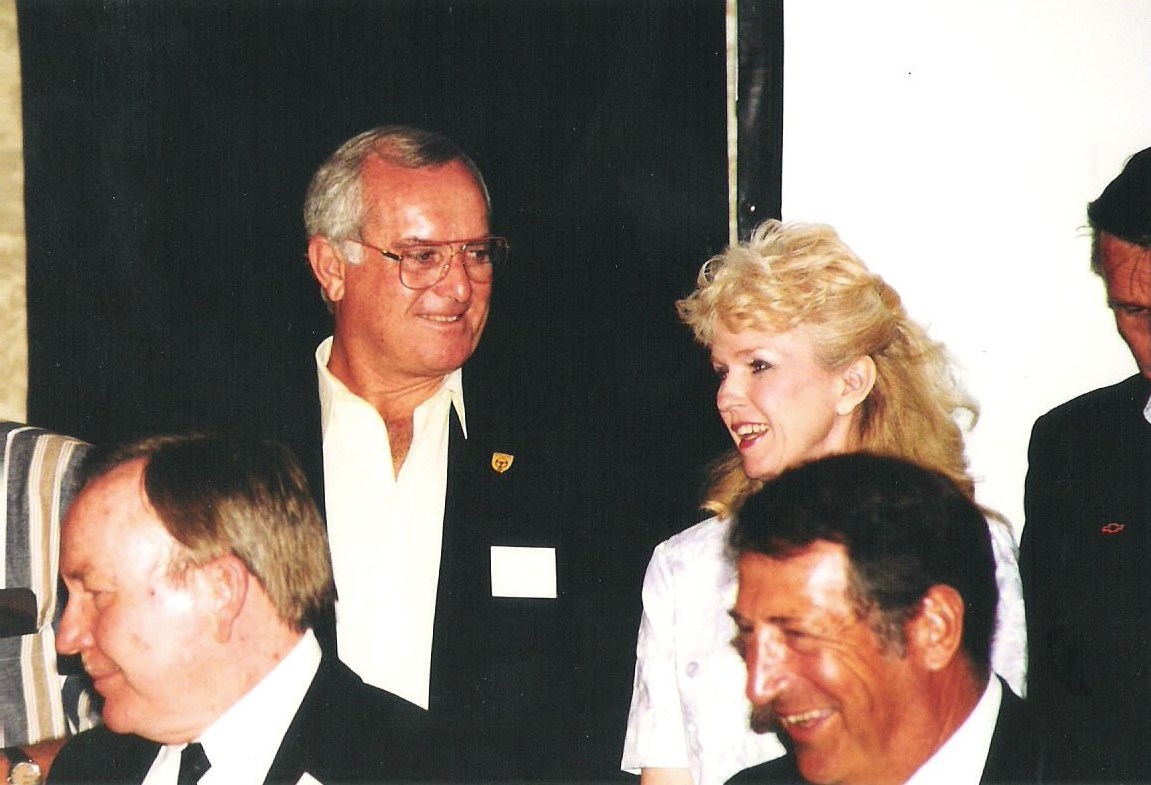 Article describing the 1991 Anaheim event. Courtesy of John Gardner and Vintage Motorsport magazine - December 1991 issue.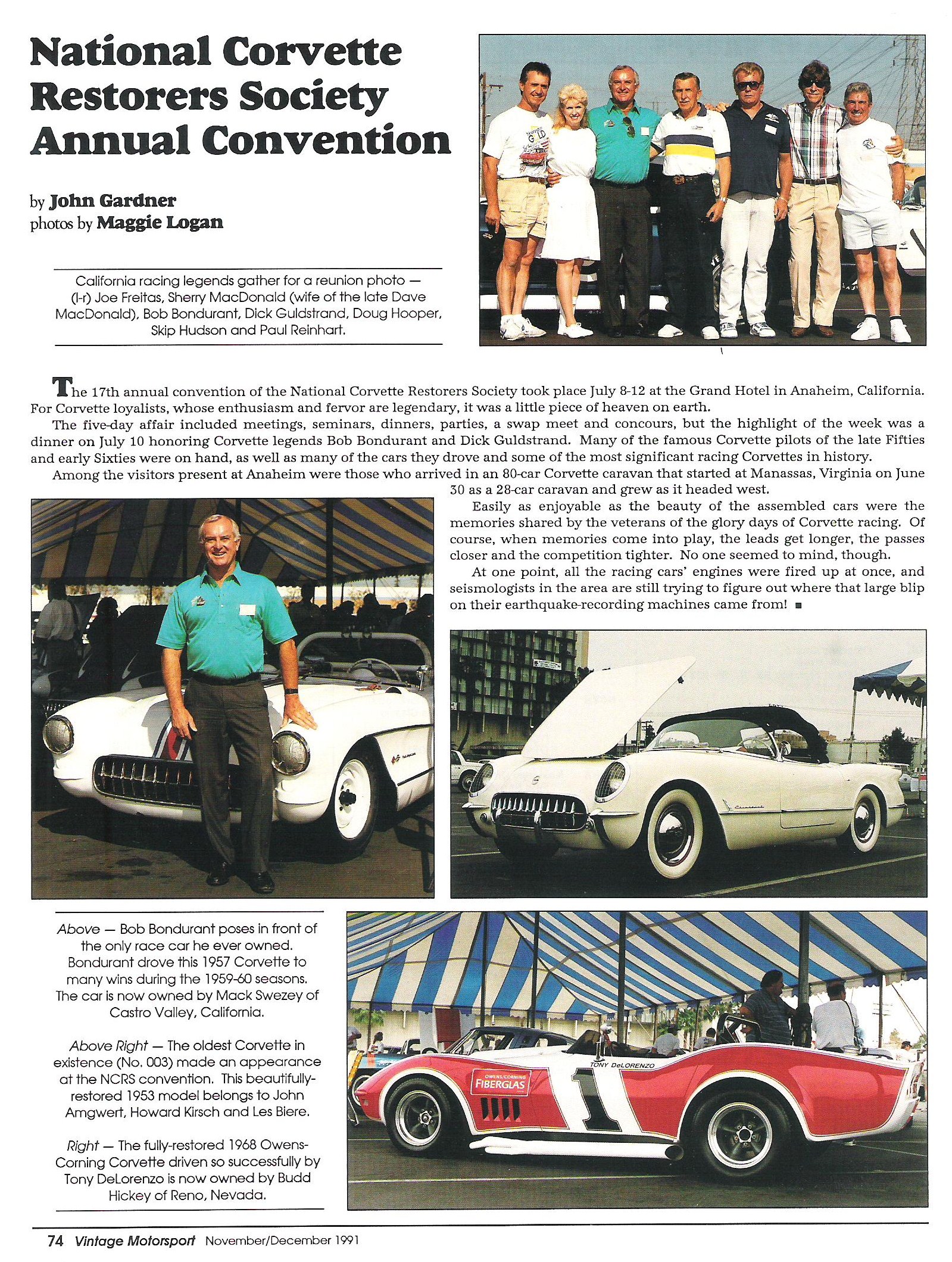 Article describing the 1991 Anaheim event. Courtesy of Dain Gingerelli and Vette magazine - Dec 1991 issue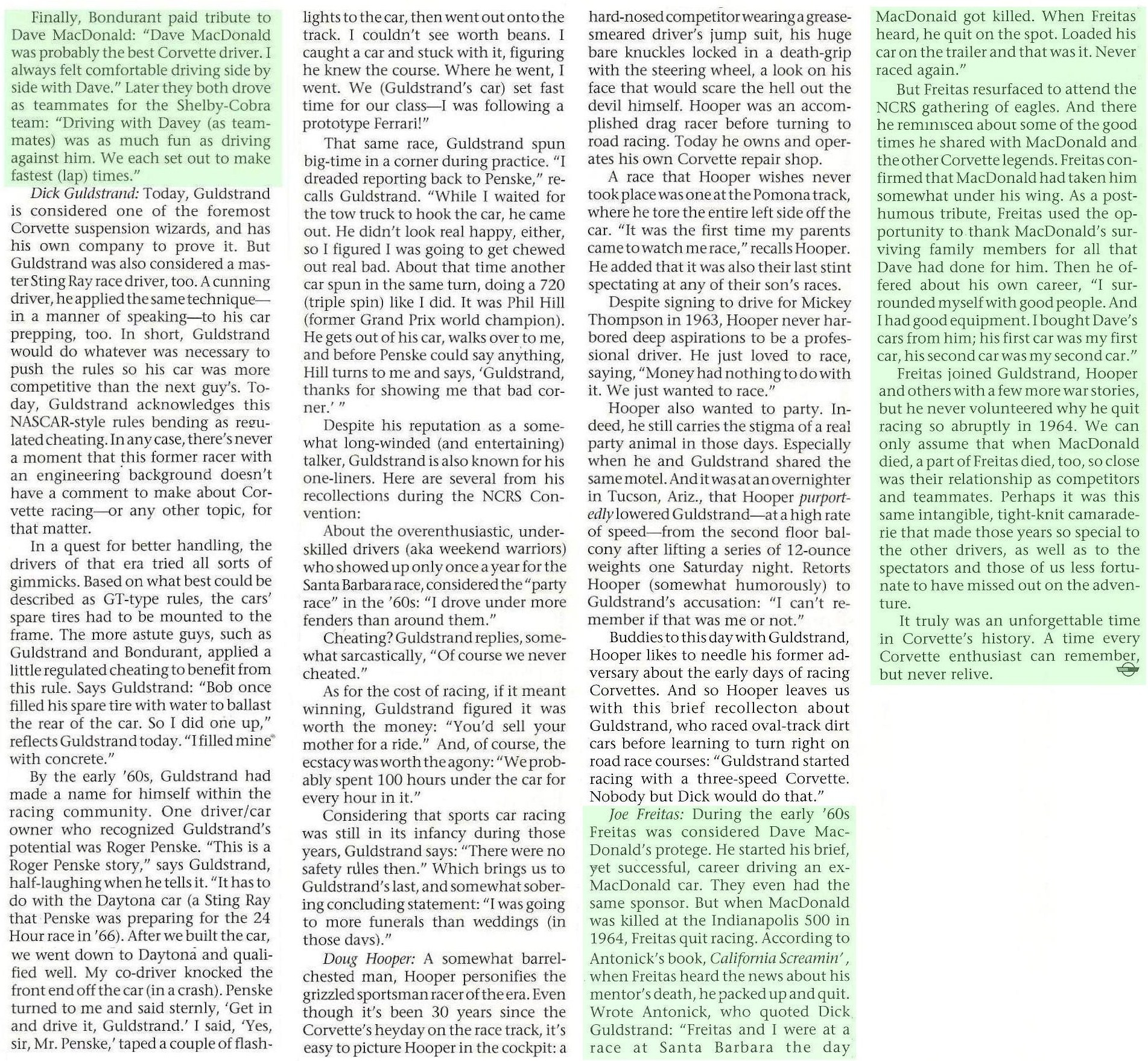 You gotta love that Bruce Jacobs vintage races this historical Vette! Here he is '92 running #684 hard at Sears Point.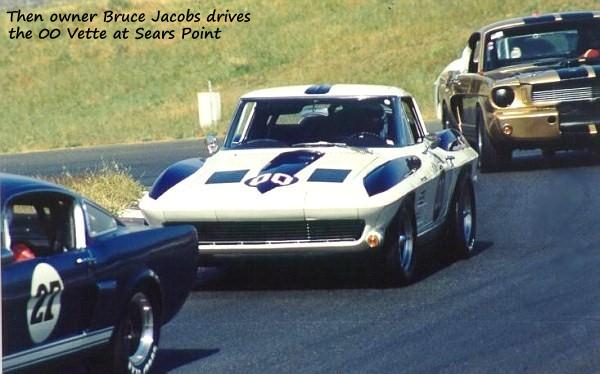 While at the National Corvette Museum (August 2014) for Dave MacDonald's induction to the Corvette Hall of Fame, Rich and Kirra attempt
to recreate a photo they took here at this Anaheim event in 1991.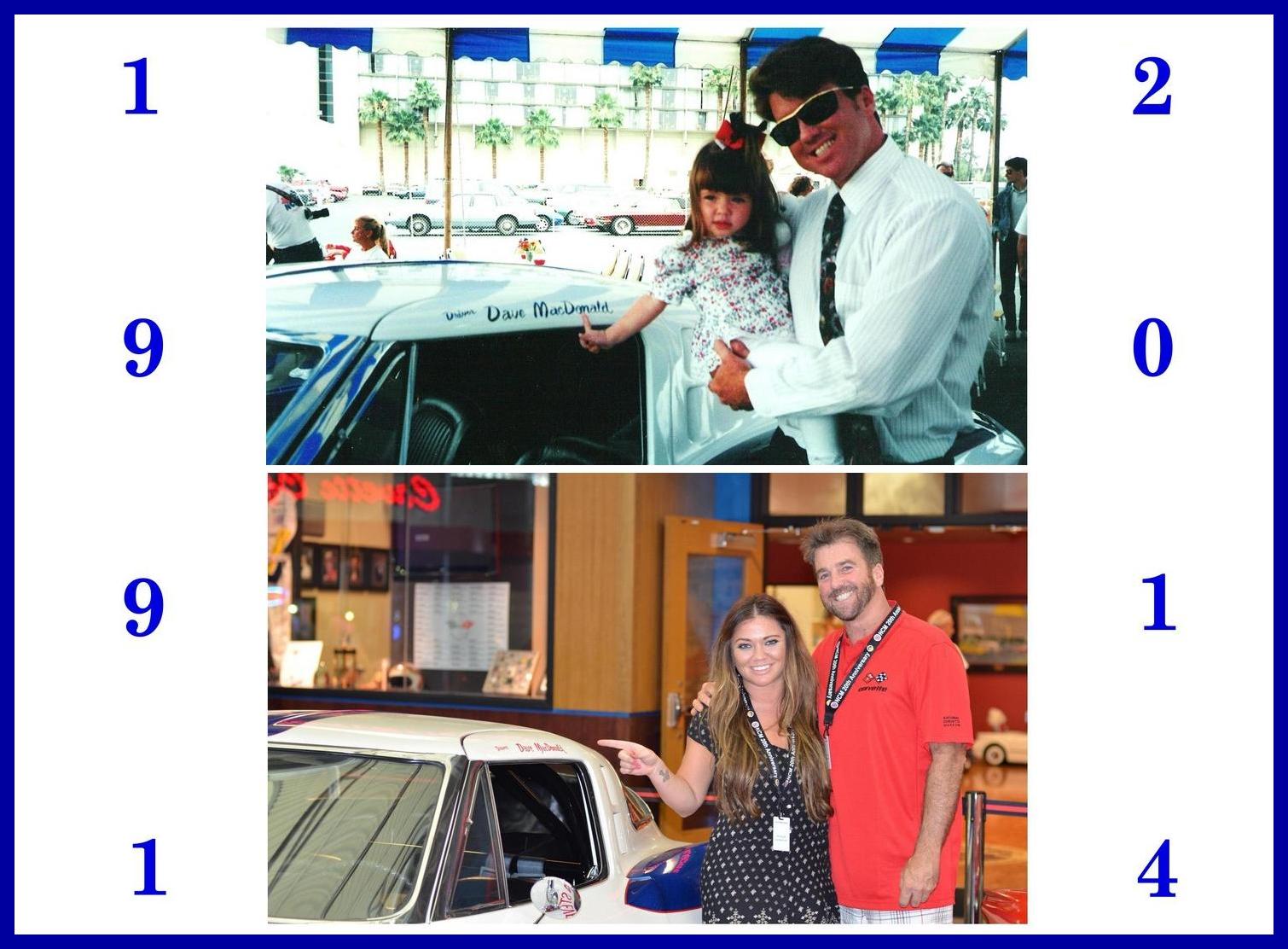 Photocopy of the original window sticker on the car when Dave & Sherry picked it up at Chevrolet's factory in St. Louis. Sherry gave
the ORIGINAL sticker to Bruce Jacobs as a gift ... talk about valuable documentation!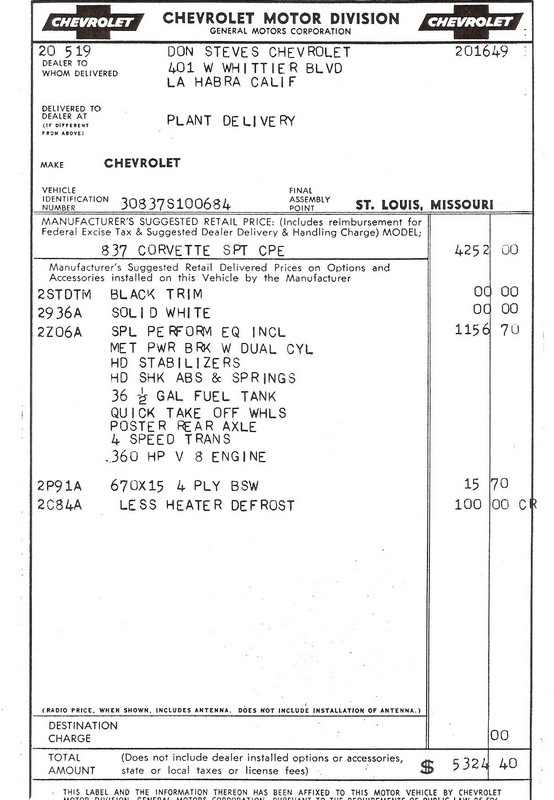 Below: Illustration of Dave's vintage #00 1963 Z06 split-window Stingray by artist Scott Teeters.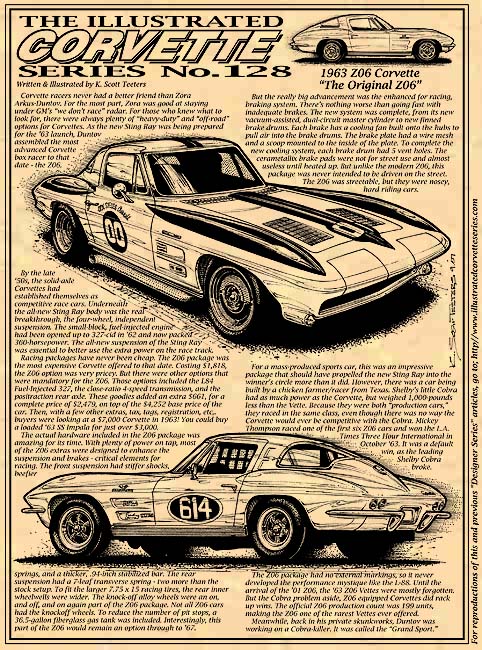 Dave's Z06 included in another stunning illustration by Mr Teeters - The Dave MacDonald Corvette Stamp Collection.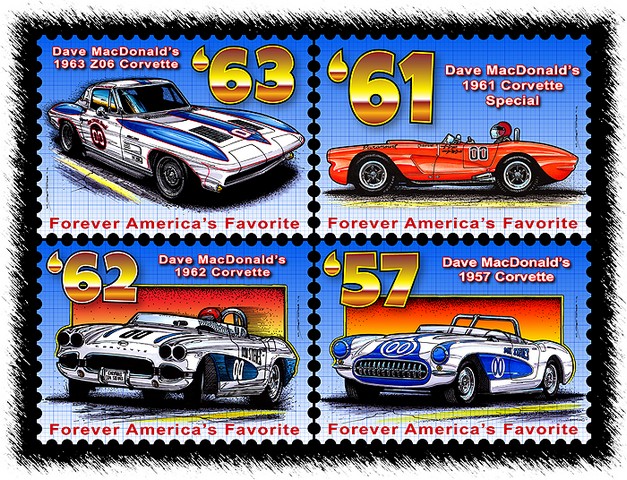 Gran Turismo Legends created a video game that includes Dave MacDonald driving the 00 Stingray