In April the Dave MacDonald family gathered with a few racer friends at Bruce Meyer's auto garage in Beverly Hills California to film their
personal comments about Dave. The footage will be added to interviews from other participants and used in Dave's Corvette Hall of Fame in-
duction video later this year. Dave is one of three inductees into the Corvette Hall of Fame's 2014 class. L-R John Morton, Sylvia Wilkinson,
Dick Guldstrand, Peter Brock, Gayle Brock, Mike Jones, Doug MacDonald, Sherry Sablan, Bill Krause, Patty Richardson, Randy Richardson.
Bottom L-R Vicki, Sherry & Rich.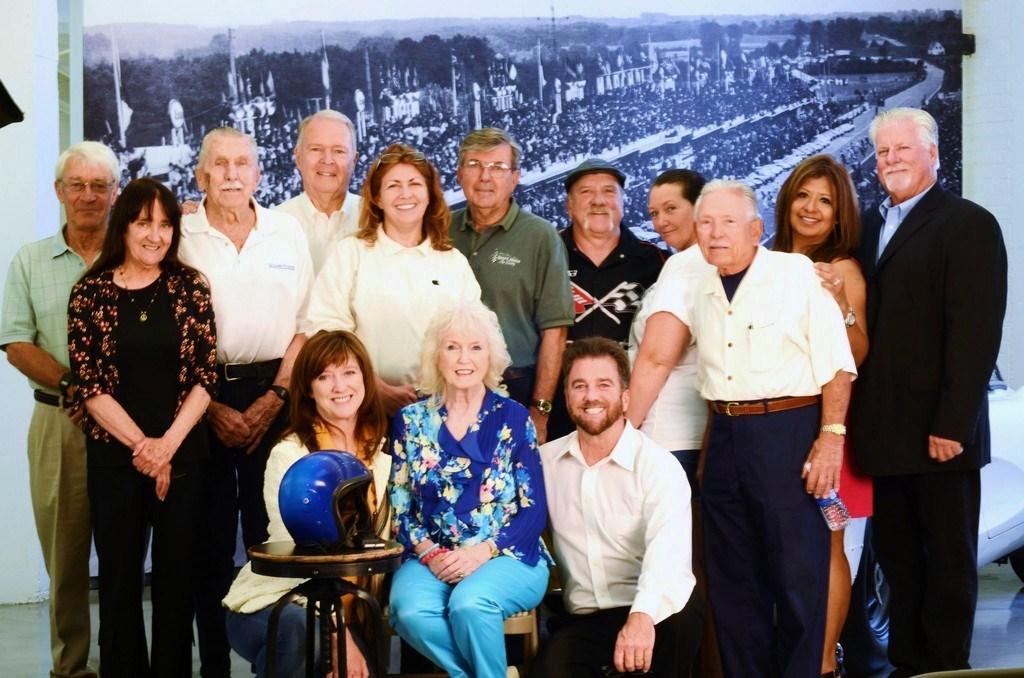 Dave was part of the 2014 class that included John Heinricy & Jerry Burton.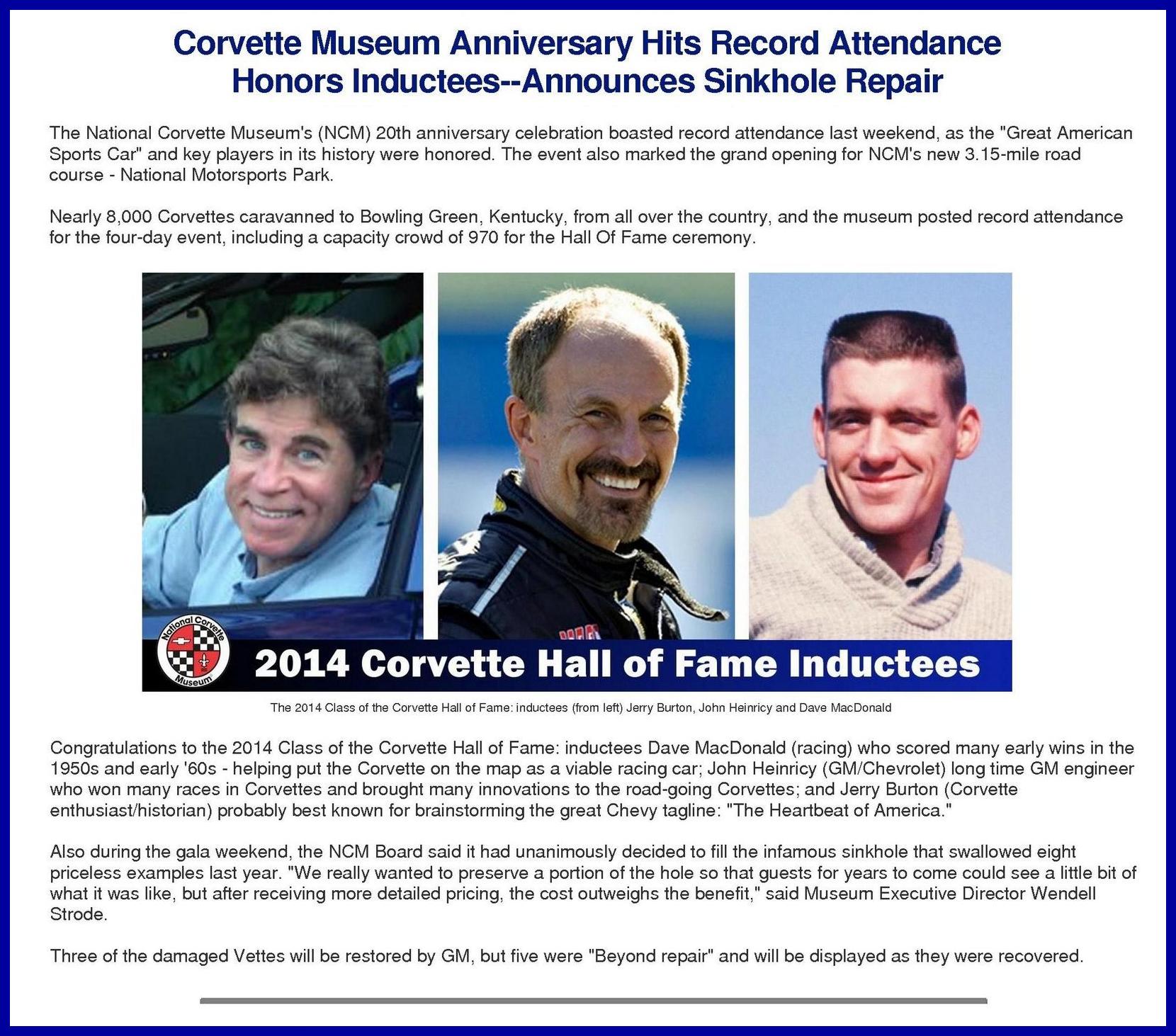 Peter & Gayle Brock announce in their newsletter they'll be visiting Bruce Meyer's auto garage in Beverly Hills to film their personal comments
about Dave MacDonald for his upcoming Corvette Hall of Fame induction video.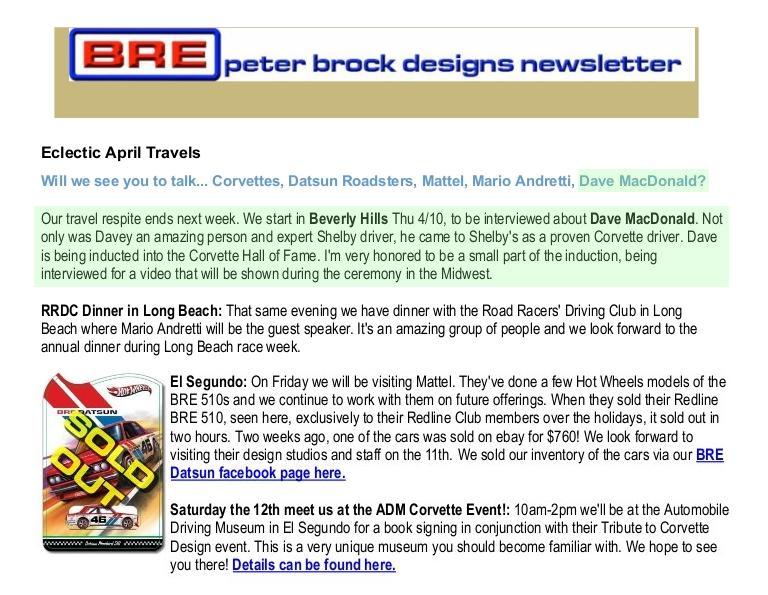 L-R Vicki MacDonald, Bruce Meyer, Rich MacDonald, Sherry MacDonald & Lisa MacDonald. Special thank you to Bruce for allowing us
to film in his amazing car garage. Bruce's collection includes many historically significant automobiles, motorcycles & watercraft.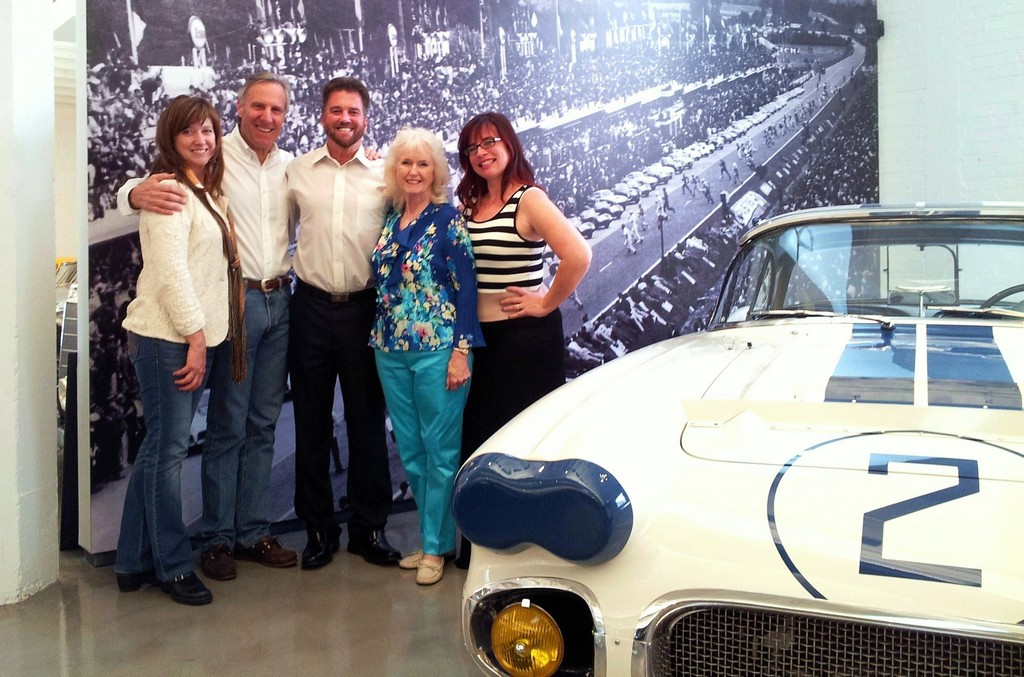 The legendary Peter Brock and Sherry MacDonald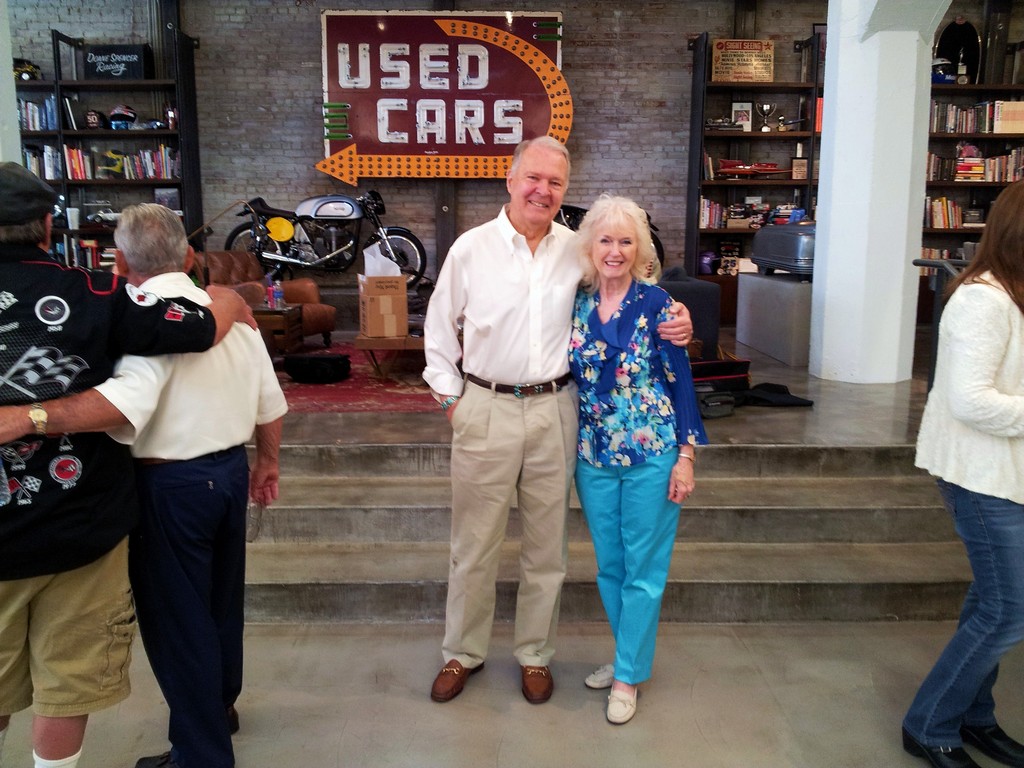 Racing legends Dick Guldstrand and Bill Krause sharing a light moment between interviews.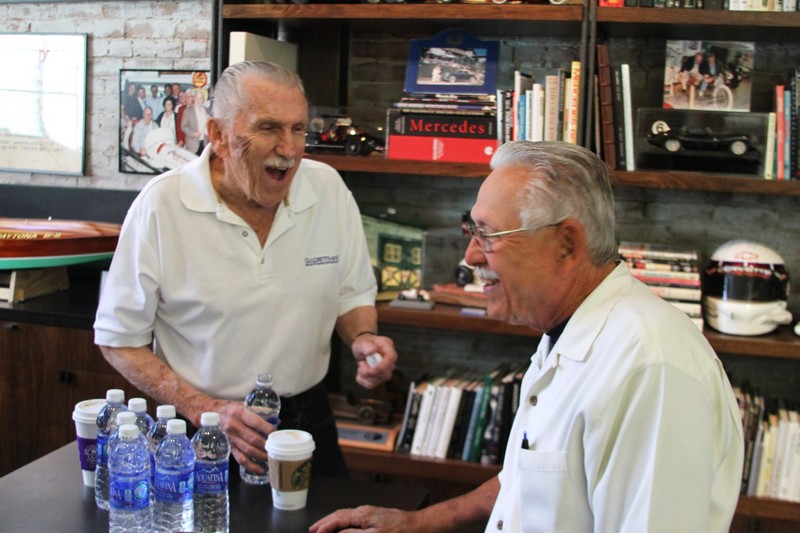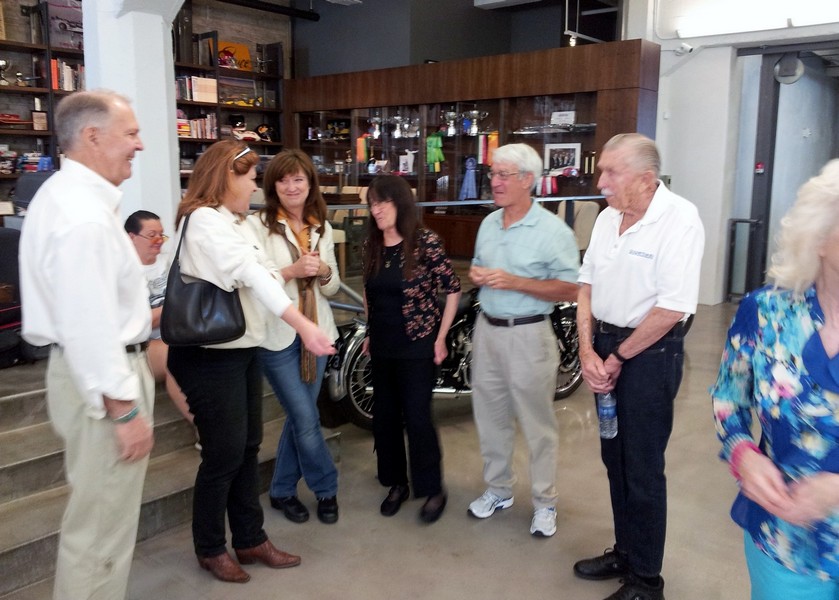 Legendary racer Billy Krause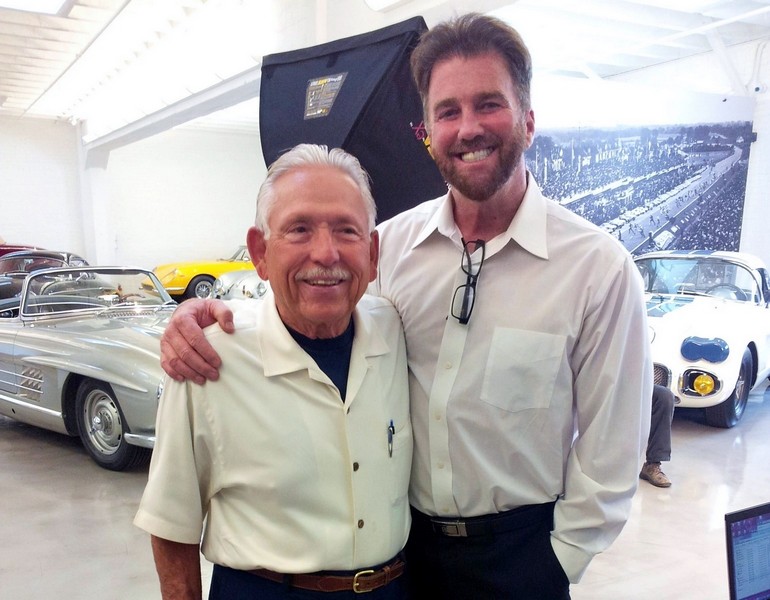 Billy with Dave's brother Doug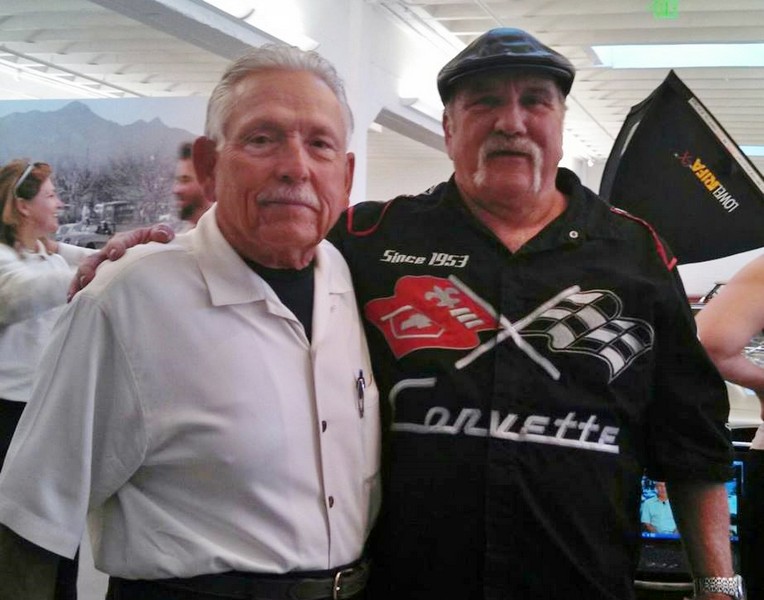 L-R Dave MacDonald's son Rich, Billy Krause and Dave's brother Doug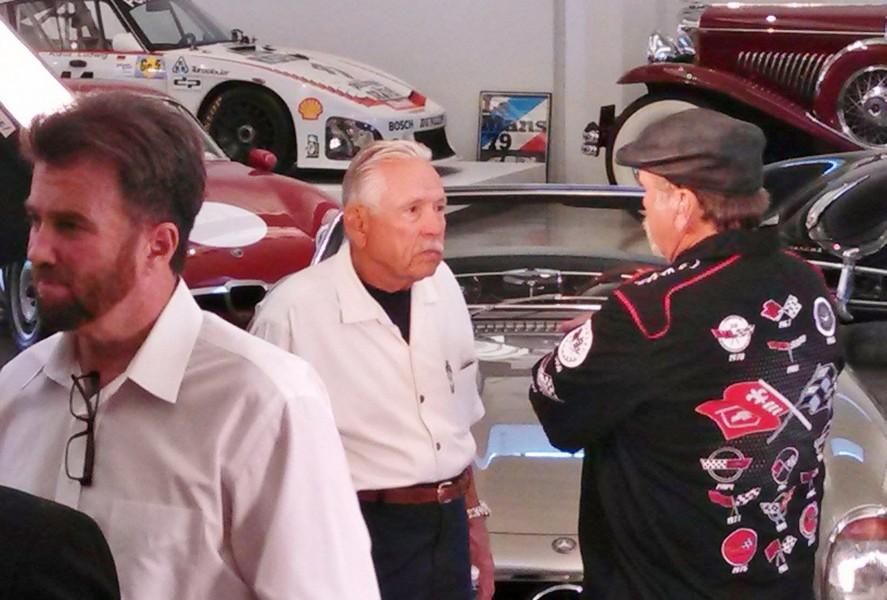 Dick Guldstrand - aka "Mr Corvette" and Bruce Meyer, co-founder of the Peterson Museum in LA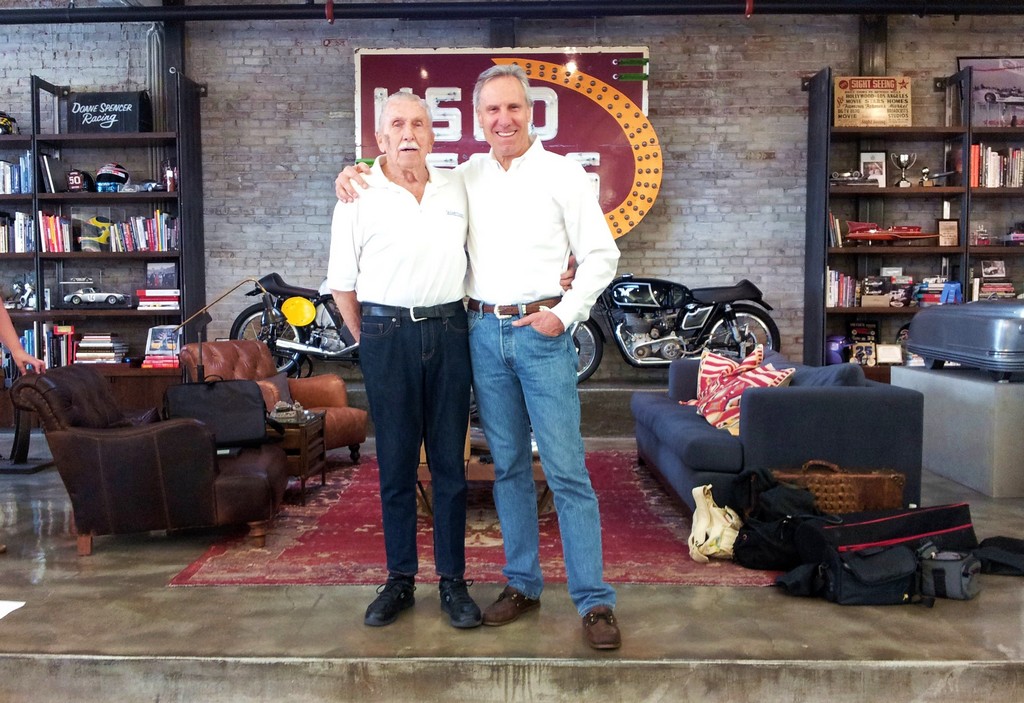 Legends everywhere! L-R Billy Krause, Dave MacDonald's brother Doug, John Morton, Peter Brock, Dick Guldstrand and Gayle Brock.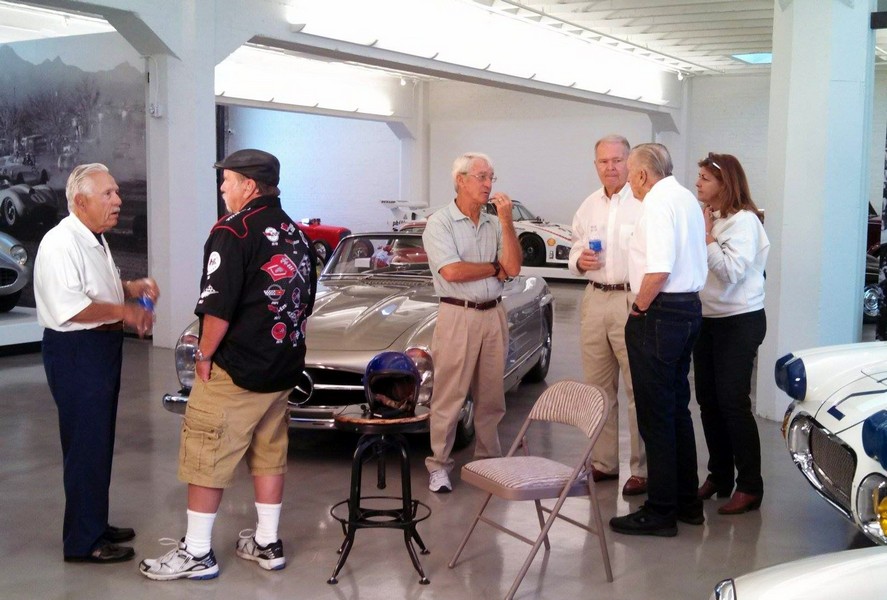 Seeing and hearing these true motorsport legends reminiscing about the glory days of racing was awesome!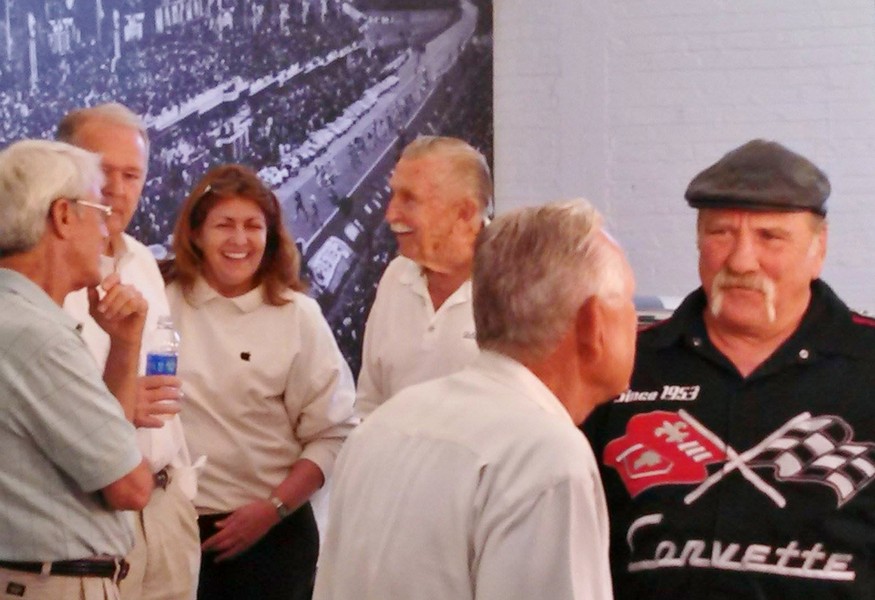 Legendary racer Mike Jones with Sherry MacDonald & Vicki MacDonald-Moreno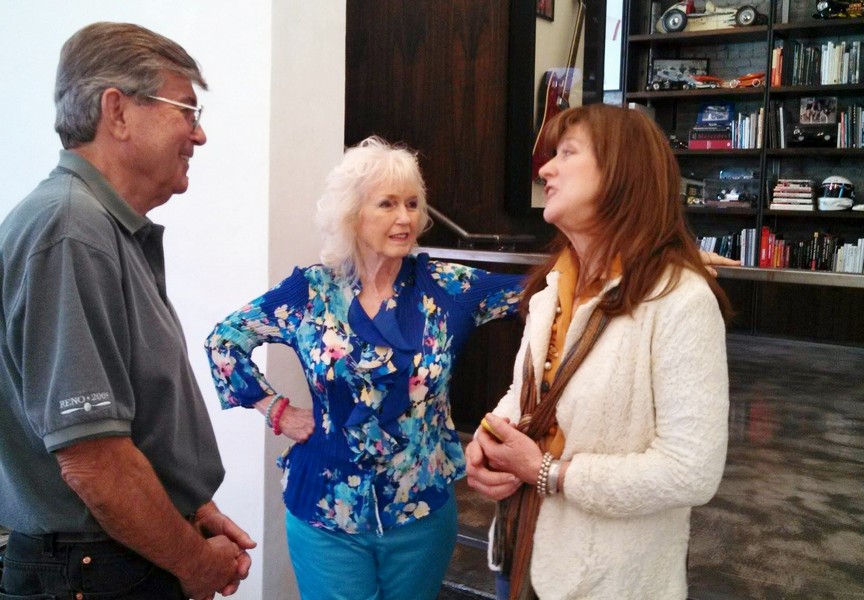 Mike Jones and Doug MacDonald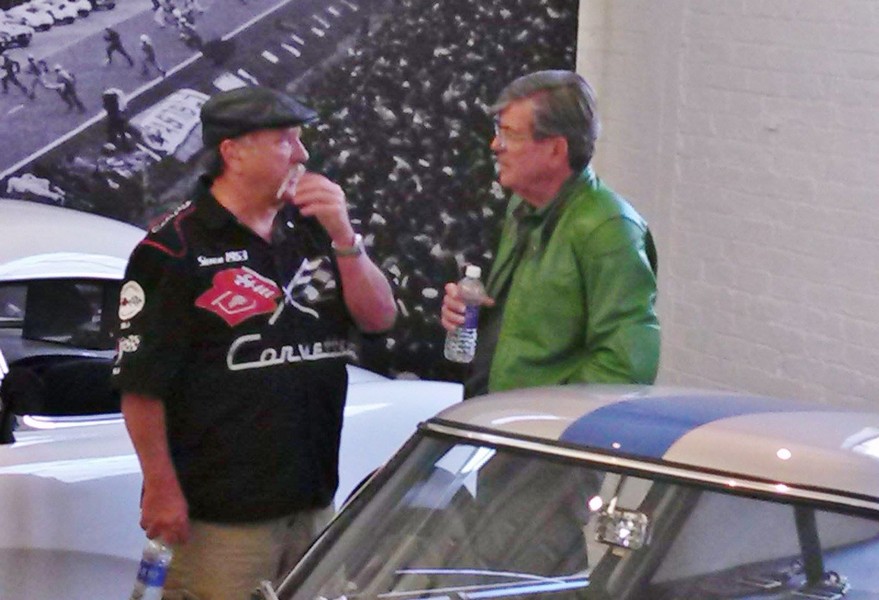 Bruce Meyer filming his comments about Dave MacDonald. Participants were filmed in front of Bruce's spectacular 1960 LeMans Vette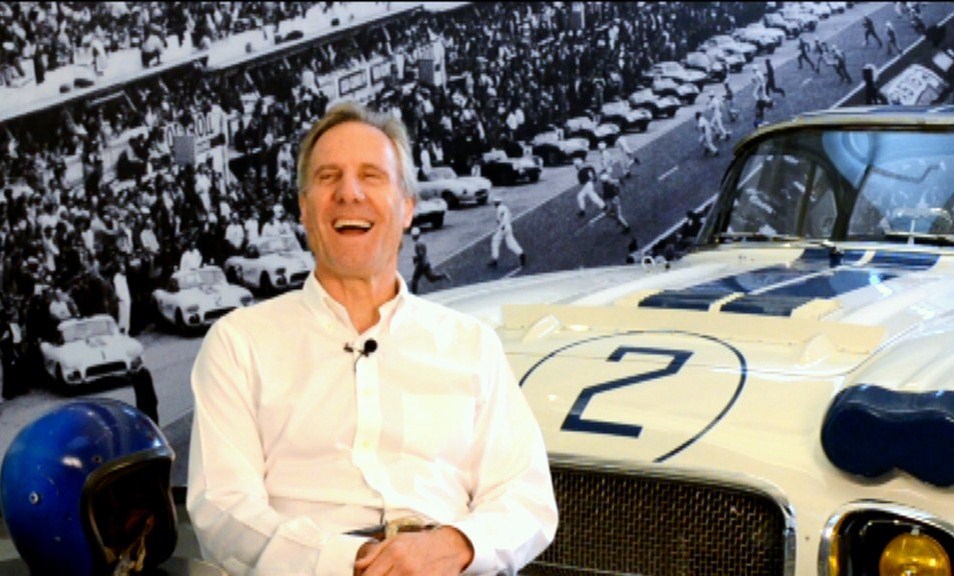 Dick Guldstrand
Peter Brock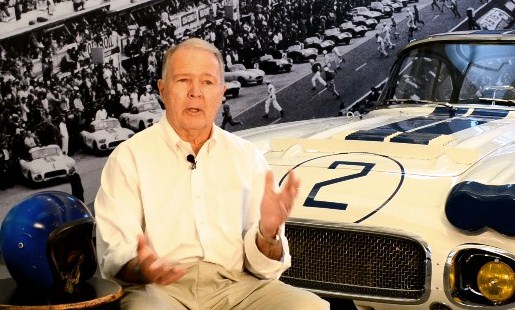 Legendary racer John Morton. Motor sports legends were everywhere
Bill Krause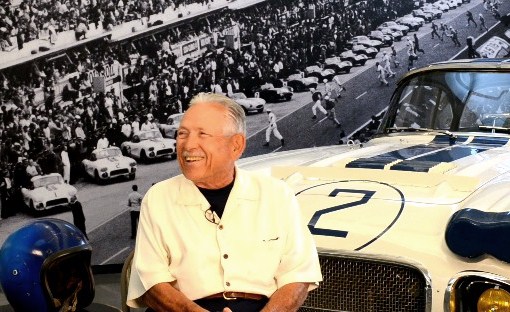 Mike Jones, star Corvette, Cheetah & Corvair racer in the sixties. Also co-founder/owner of Orange County International Raceway (OCIR)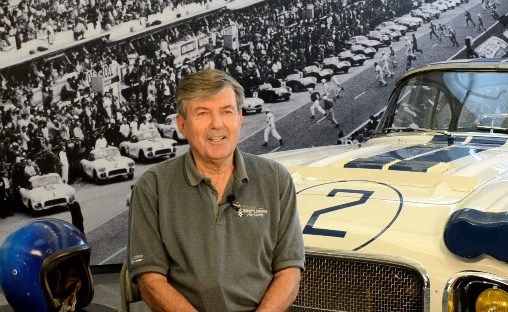 Randy Richardson, President of Los Angeles Shelby American Automobile Club
Dave's wife Sherry MacDonald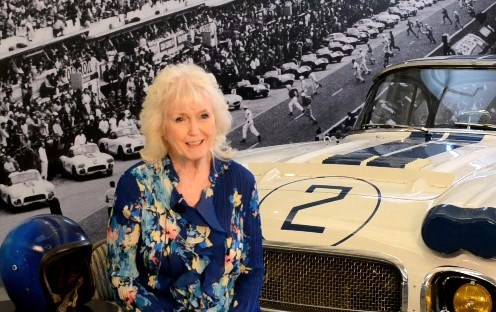 Dave's brother Doug MacDonald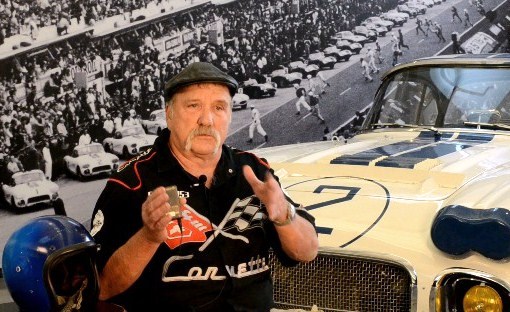 Dave's son Rich MacDonald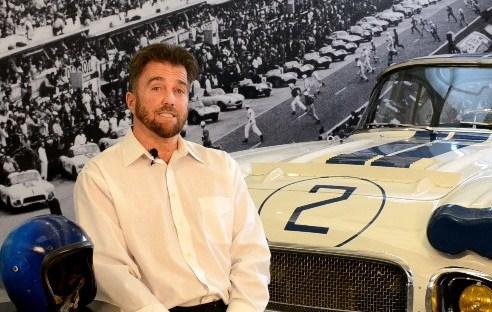 Dave's daughter Vicki MacDonald-Moreno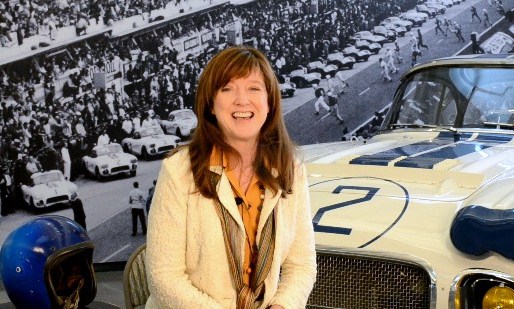 That's a wrap!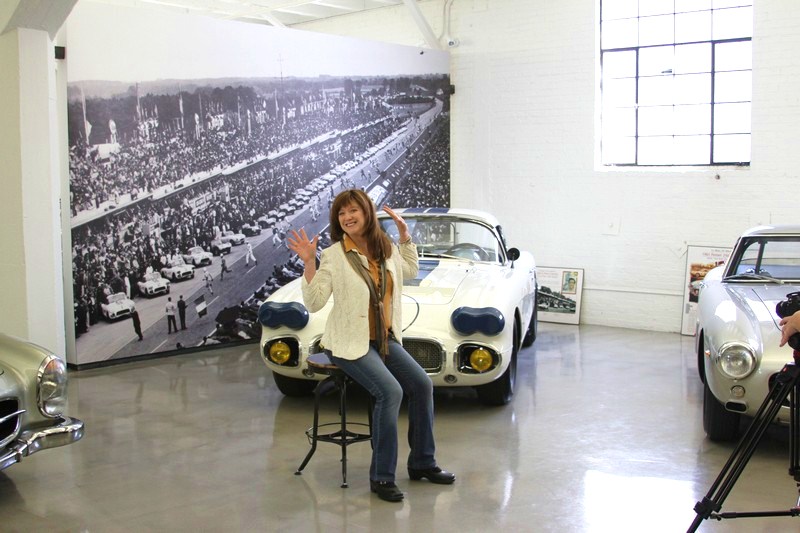 Time to look around Bruce's amazing garage and see what's in his collection