In 2014 racer Dave MacDonald was inducted into the Corvette HOF. Going in with Dave were fellow inductees John Heinricy & Jerry Burton.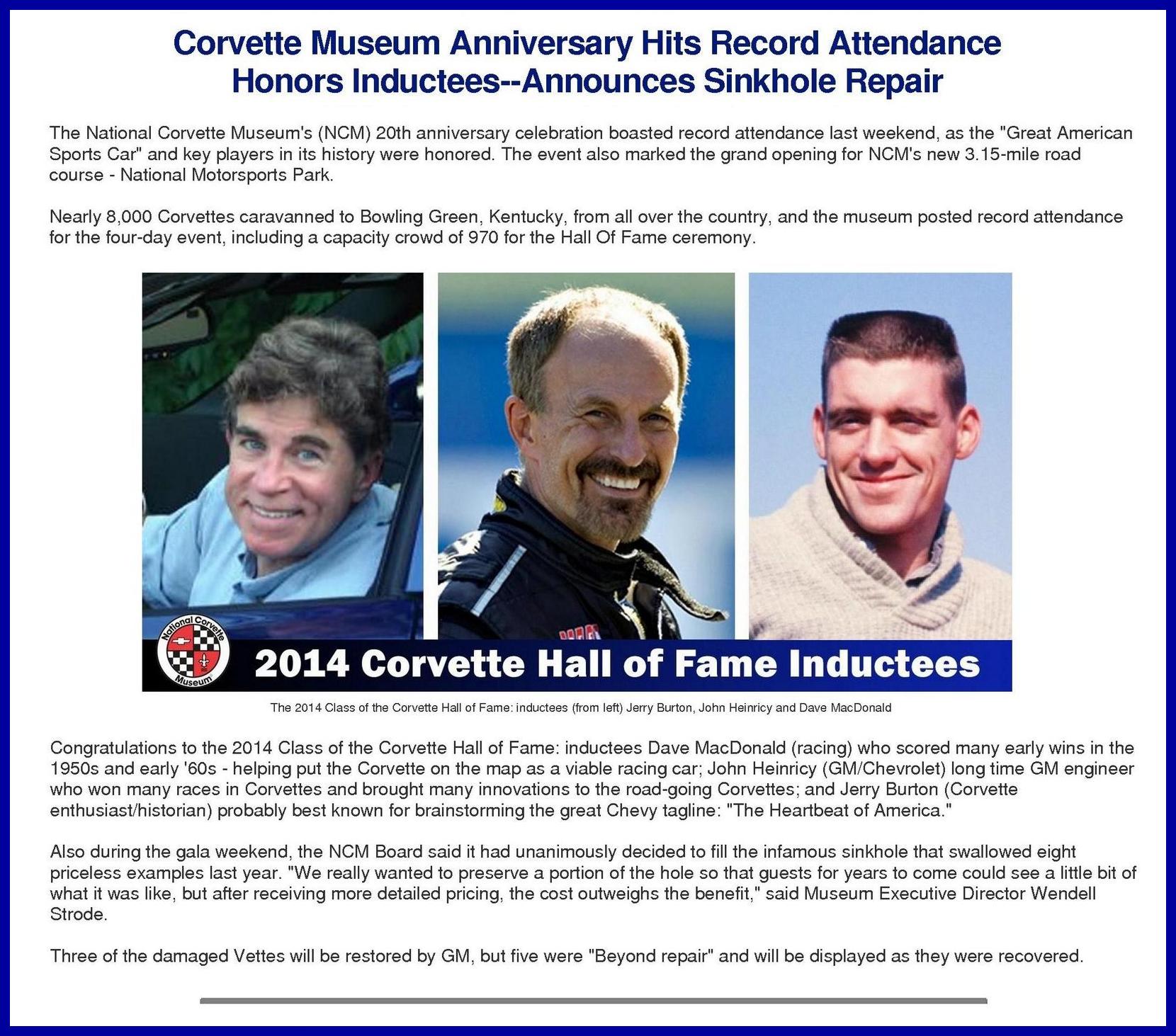 Members of Dave's family gathered at All American Racers in Santa Ana California, the office of legendary racer Dan Gurney. Dan was kind
enough to take time from his busy schedule to film his comments for Dave MacDonald's Corvette HOF induction video. L-R is Dave's son Rich,
Rich's wife Lisa, Dave's wife Sherry, Dan Gurney and Dave's daughter Vicki.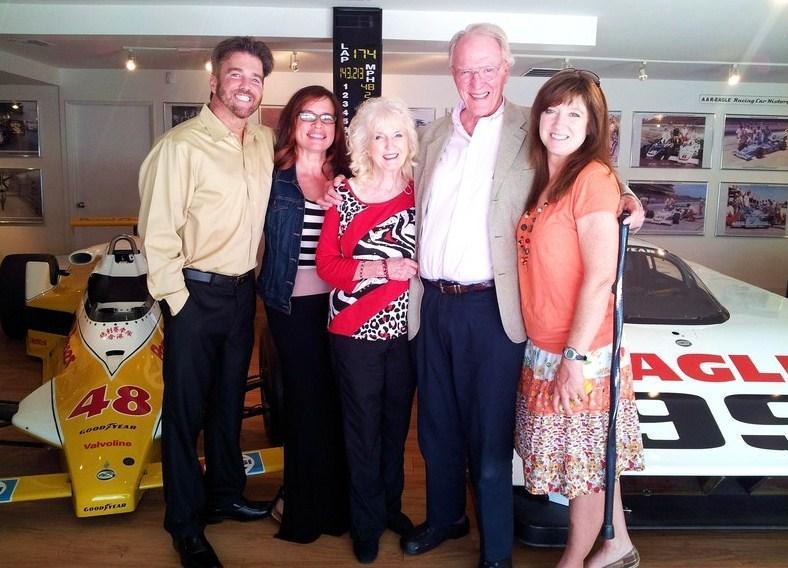 Kathy Weida joins the fun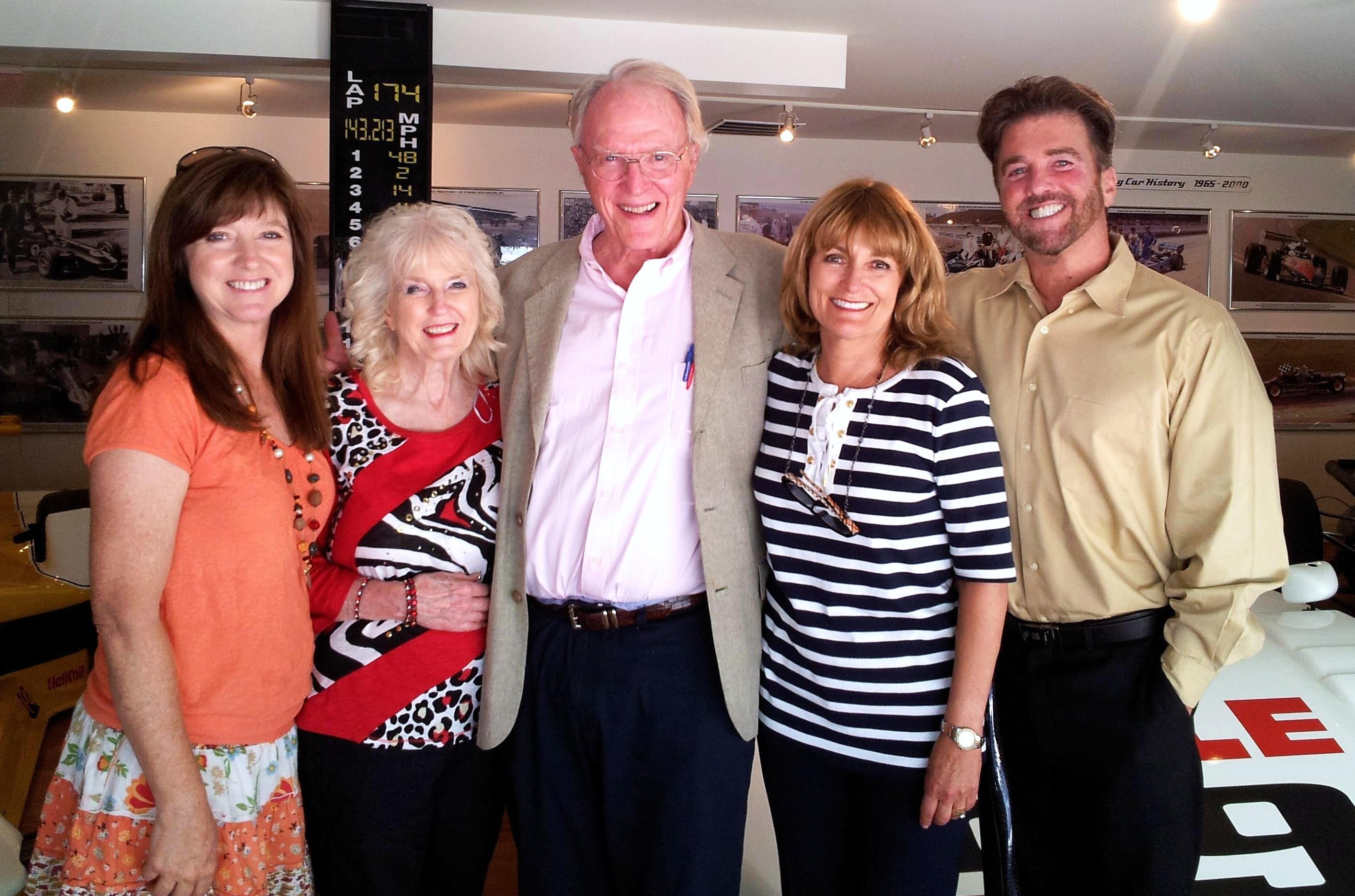 L-R Alex Gurney, Dave MacDonald's daughter Vicki, son Rich, wife Sherry, Justin Gurney and Rich's wife Lisa.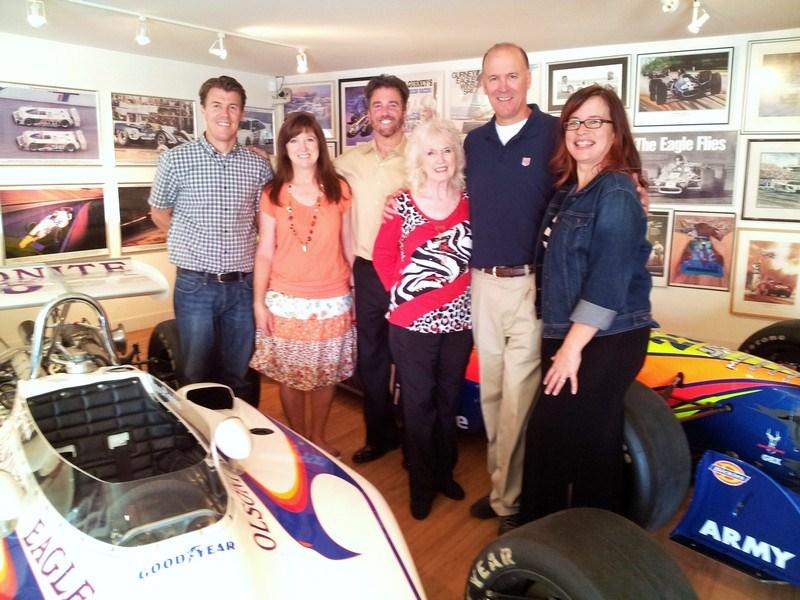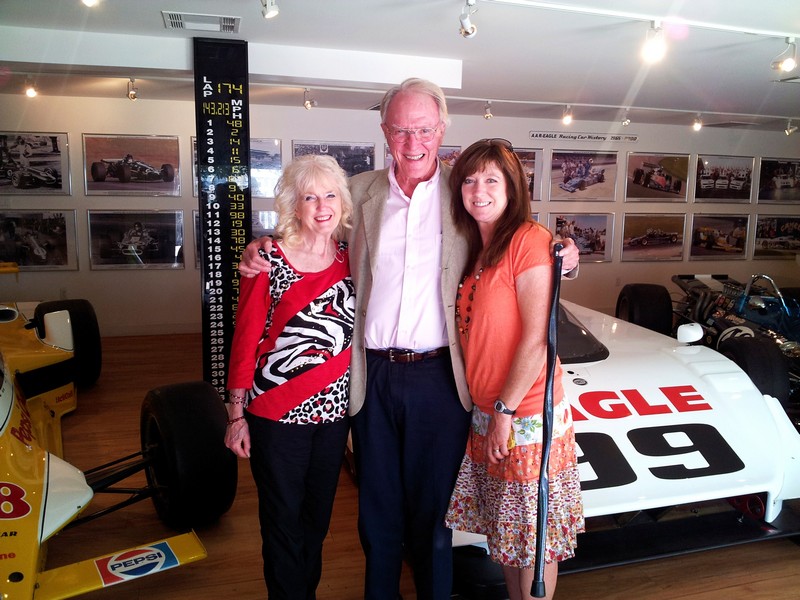 Alex Gurney helps Sherry MacDonald into one of Dan's vintage racers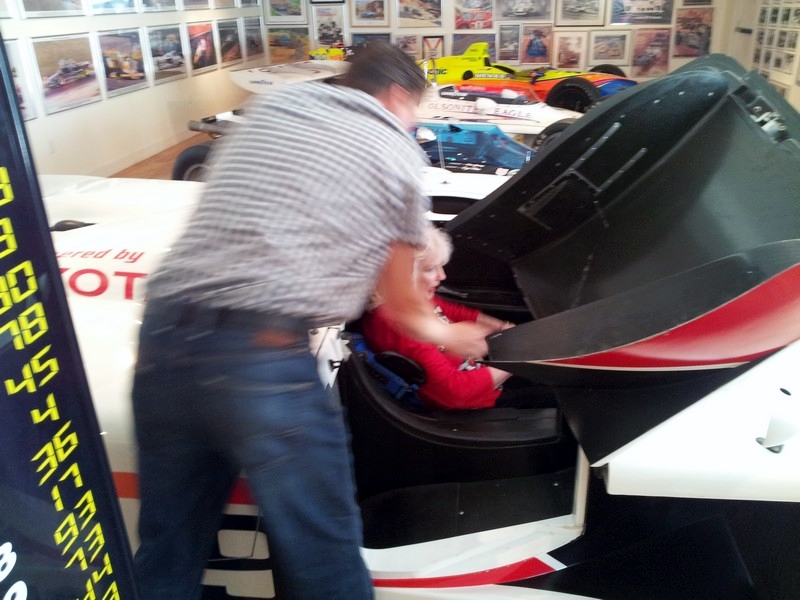 Sherry MacDonald behind the wheel of the Parnelli Jones / Juan Fangio tribute racer.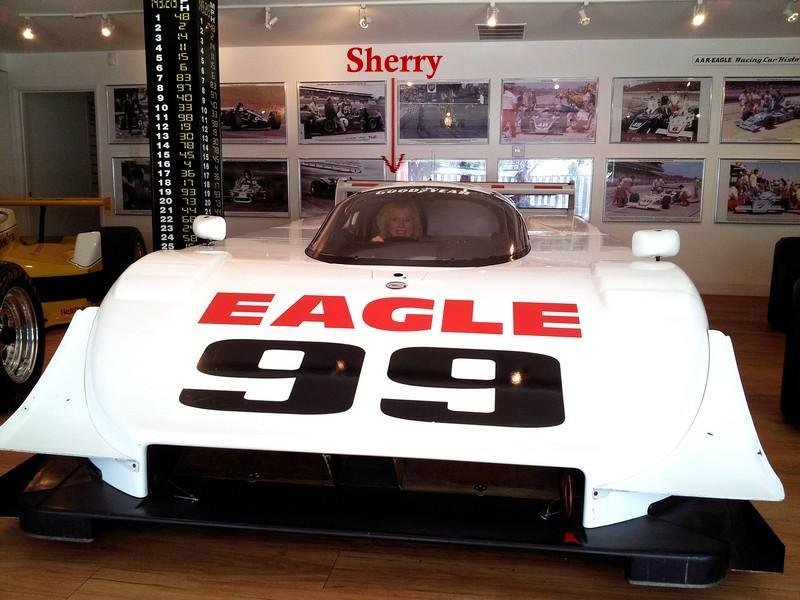 Sherry MacDonald stops by the work bench of one of the greatest fabricators of all time - Phil Remington.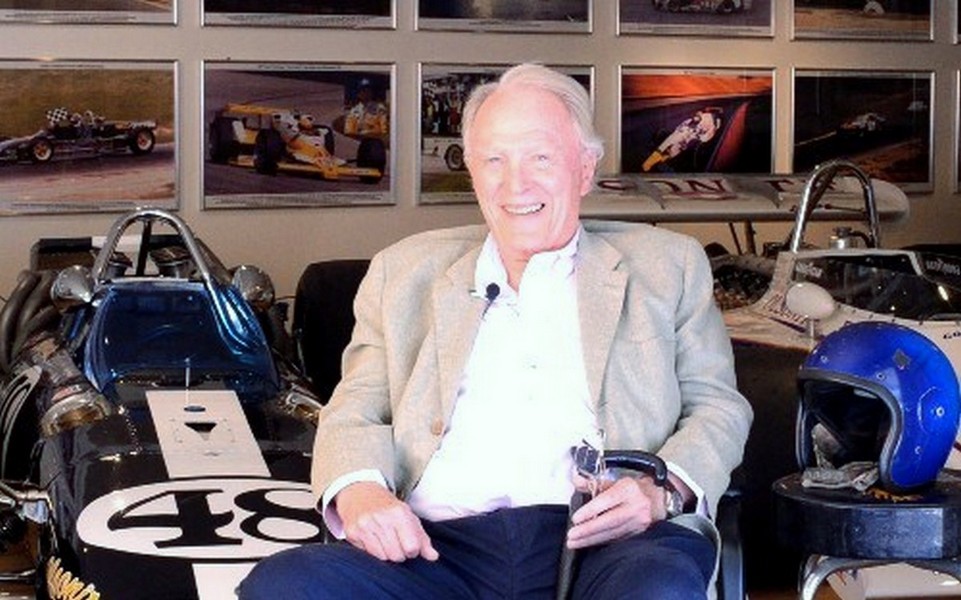 And hard working Dan Gurney goes right back to work!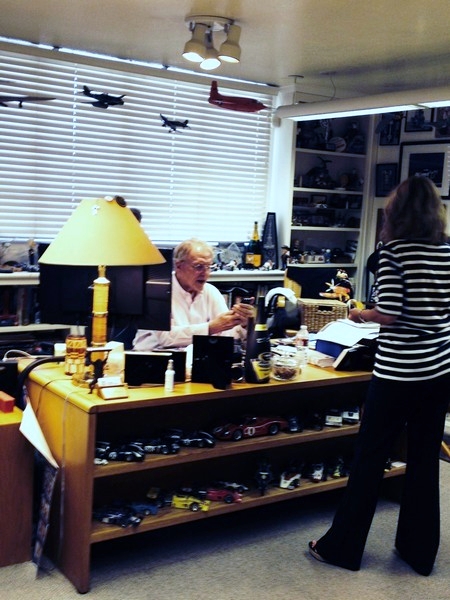 Legendary racer Bob Bondurant's schedule would not permit an extra trip to California so he graciously filed his comments at his home in Arizona.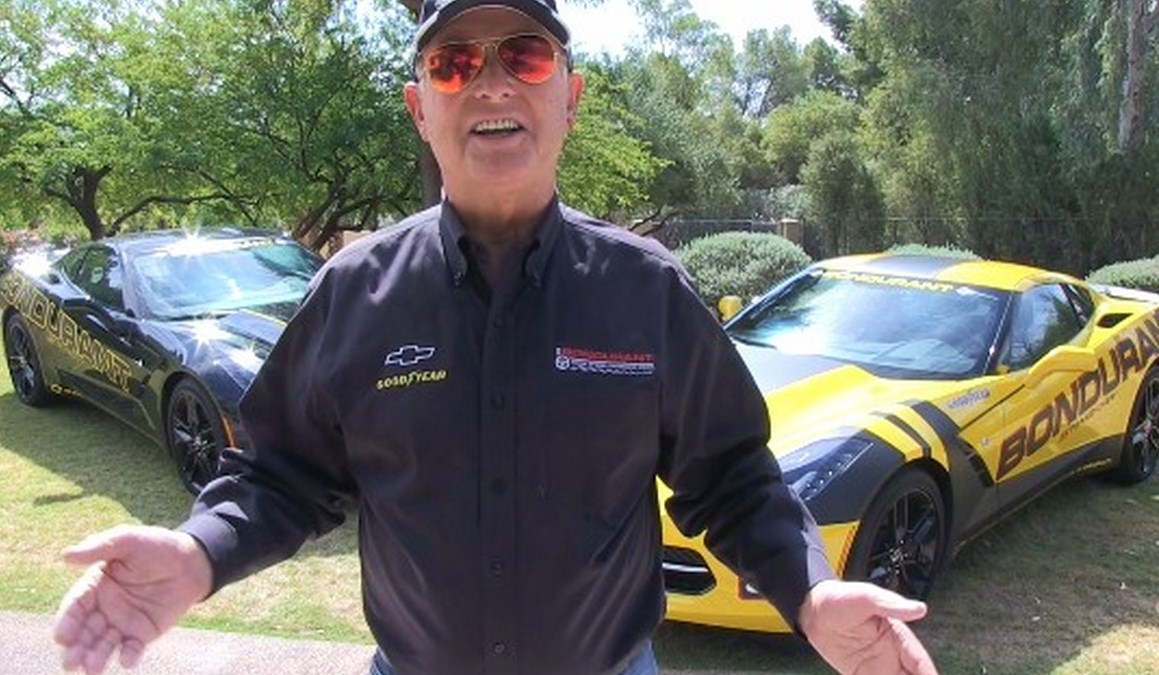 Ditto for legendary racer Paul Reinhart who filmed his comments about friend Dave MacDonald in front of his '57 tribute Corvette