April 2016 - Dave MacDonald is unanimously voted into the 2016 United States Road Racing Hall Of Fame.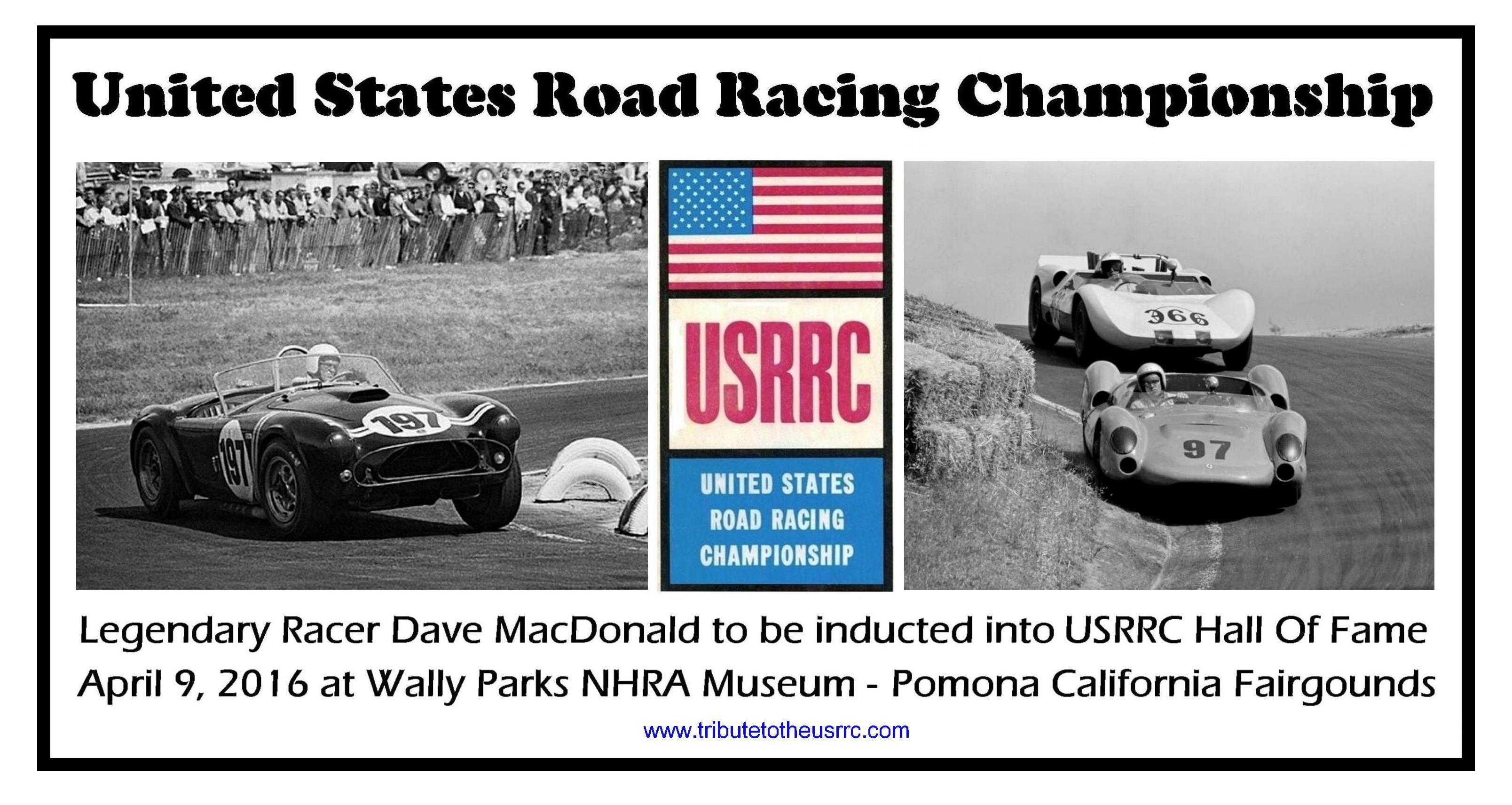 The evening prior to the USRRC HOF induction the MacDonald family hosted a dinner for long time friends, and Shelby American family -
Dave & Susan Friedman, Wally & DorAnn Peat. and Red & Kay Pierce. An amazing evening of conversation with interesting and colorful
stories only the likes of Dave, Wally & Red could tell!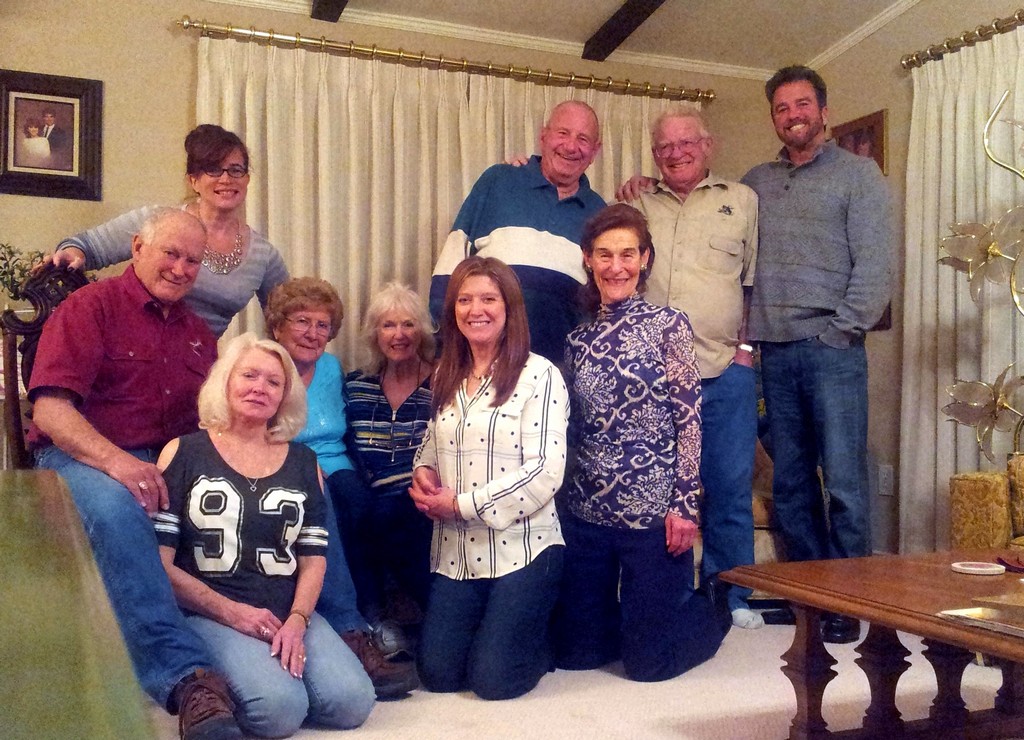 And tell they did .. late into the night .. and recorded for posterity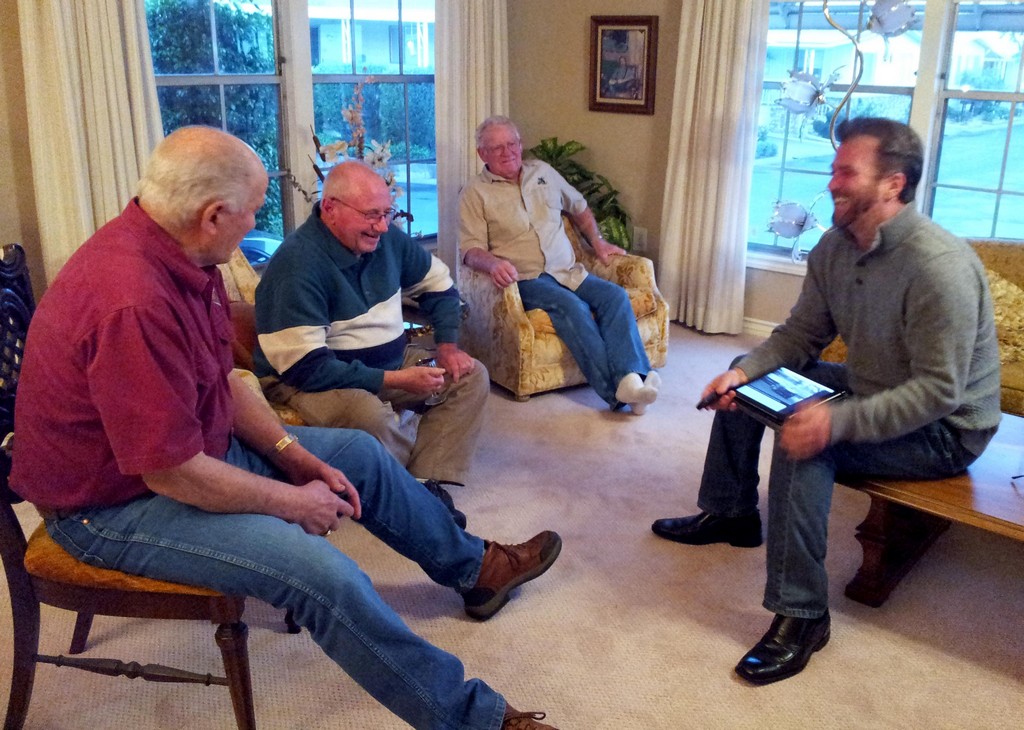 A sold out Wally Parks NHRA Museum at the LA County Fairgrounds is the venue for the prestigious USRRC Hall Of Fame ceremony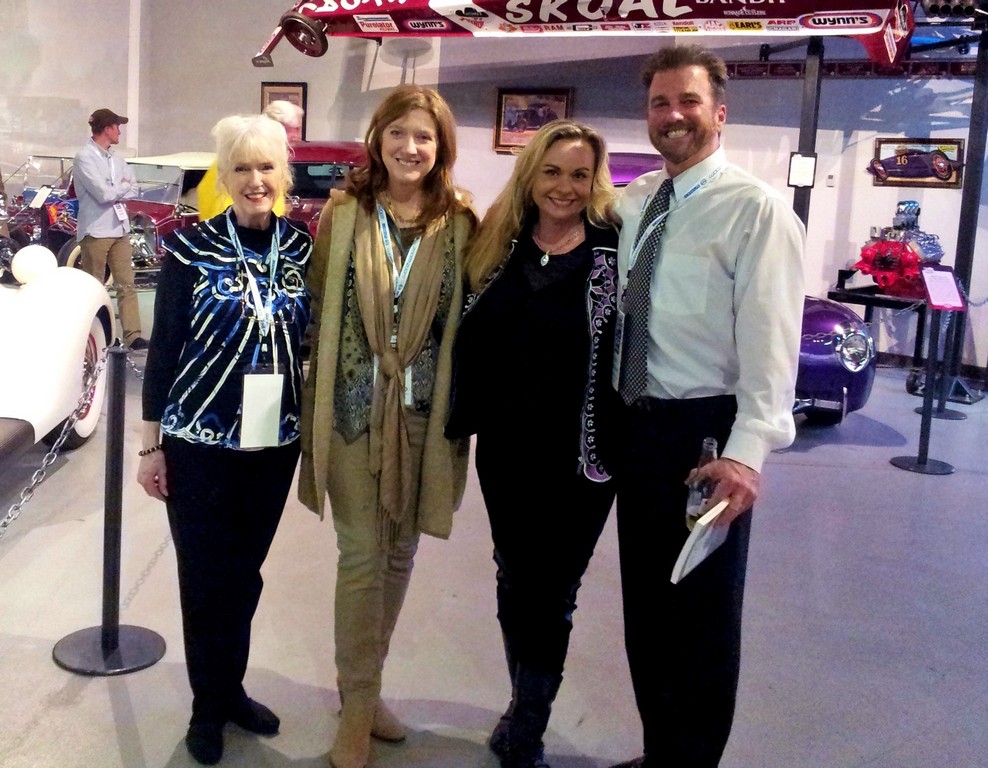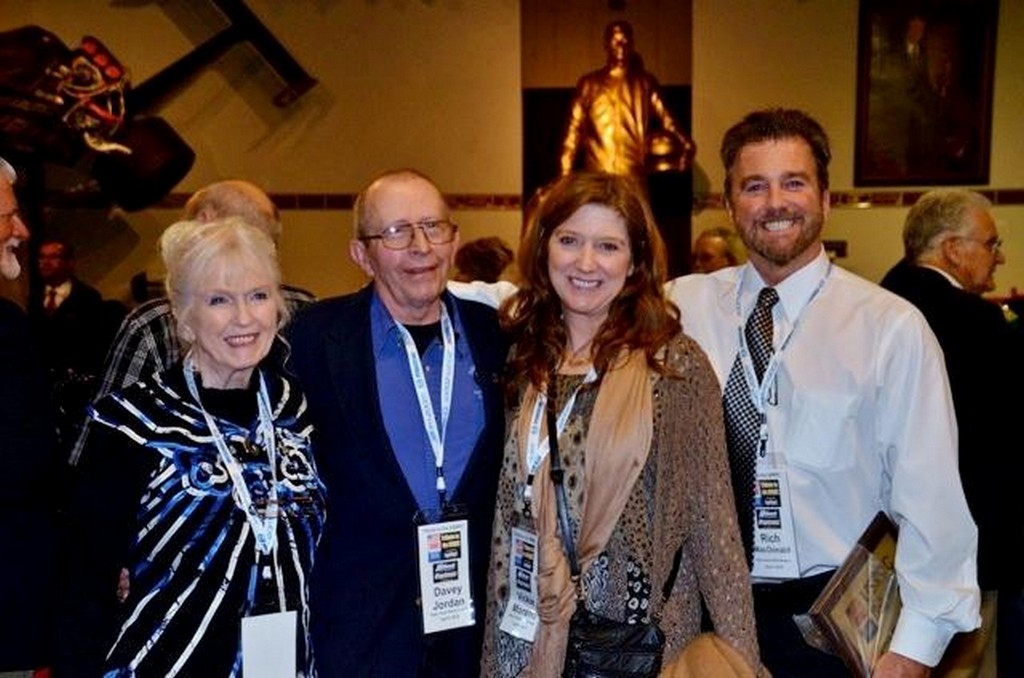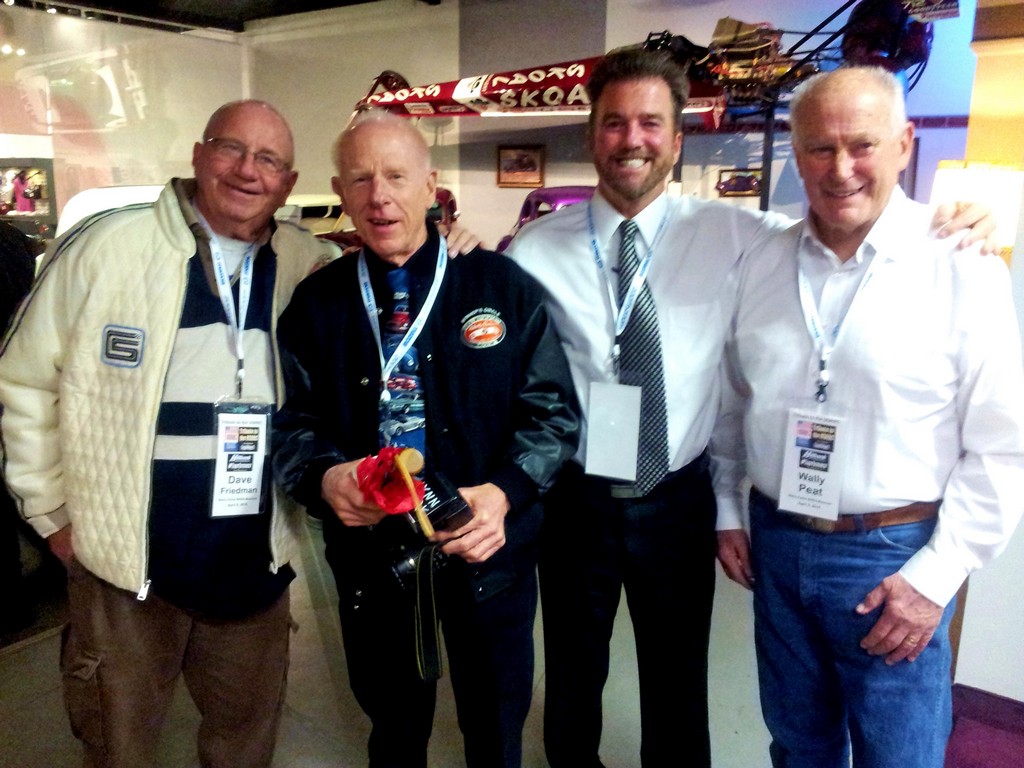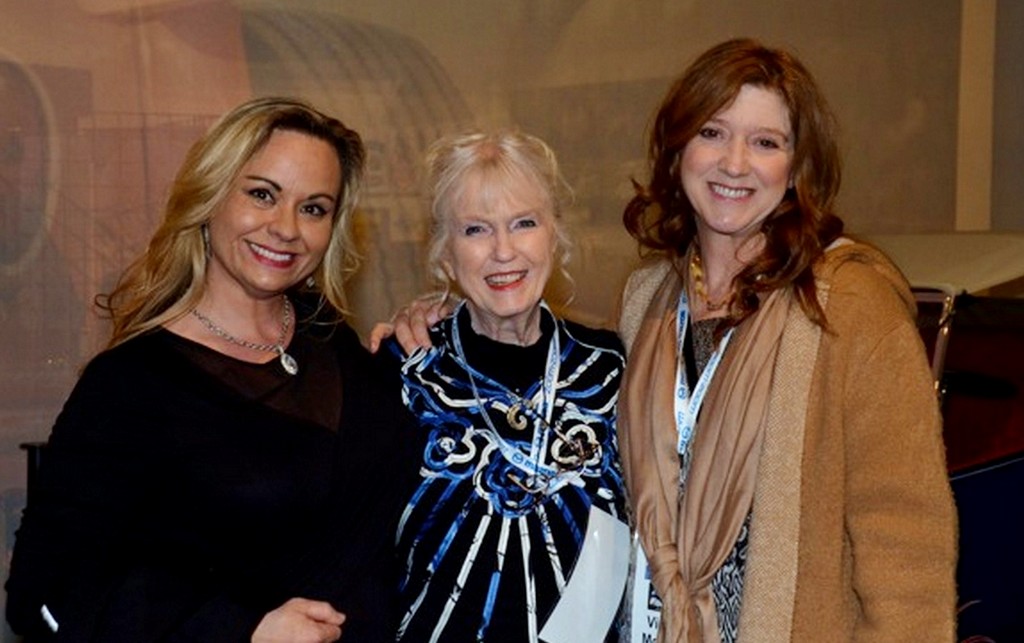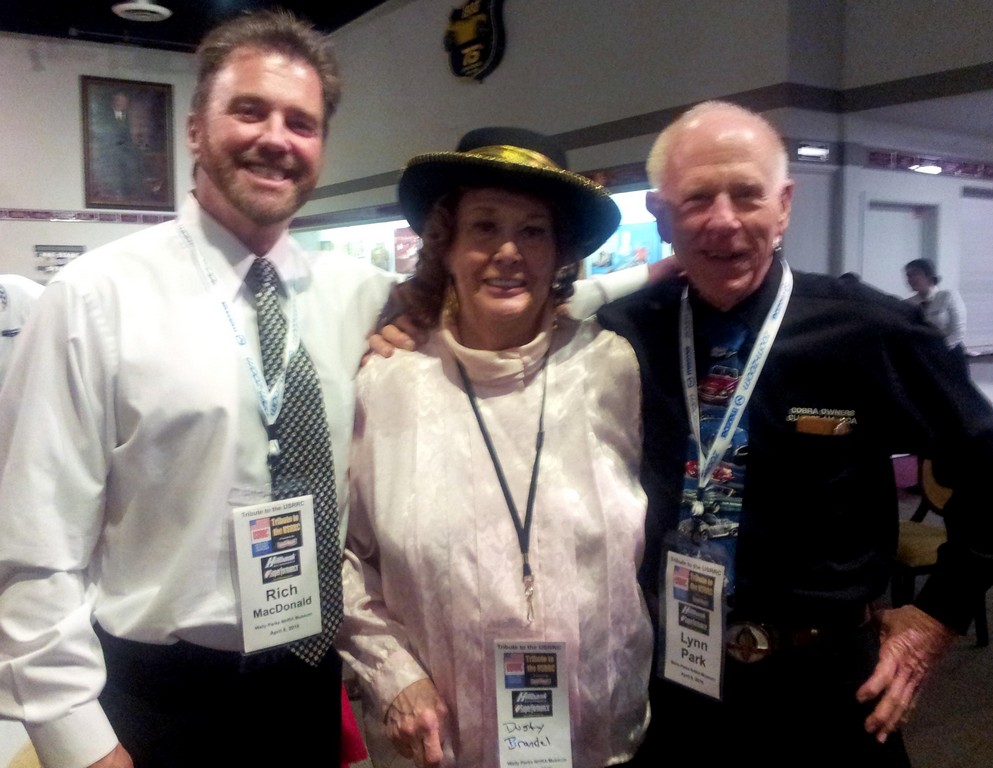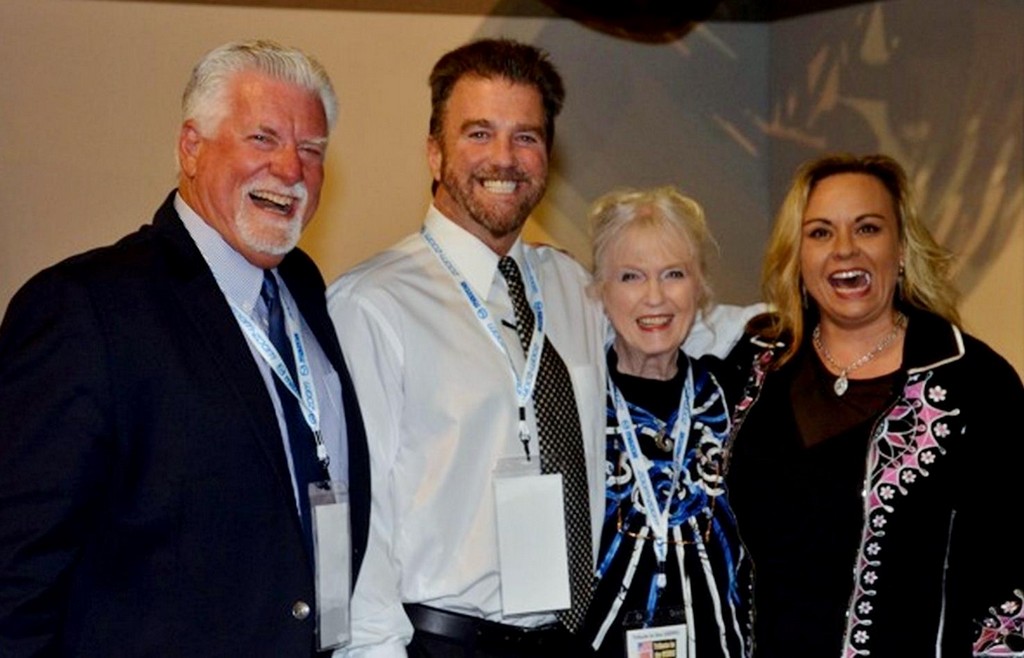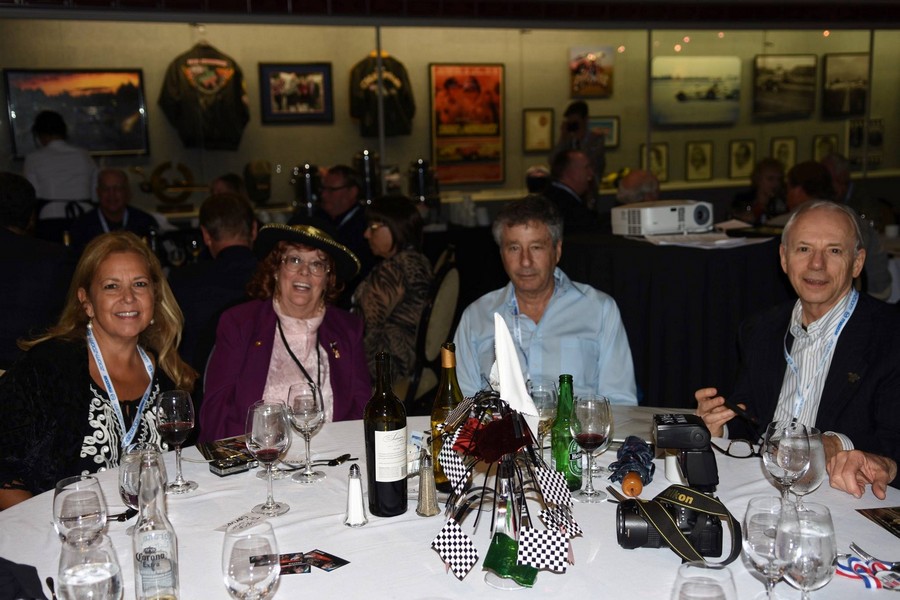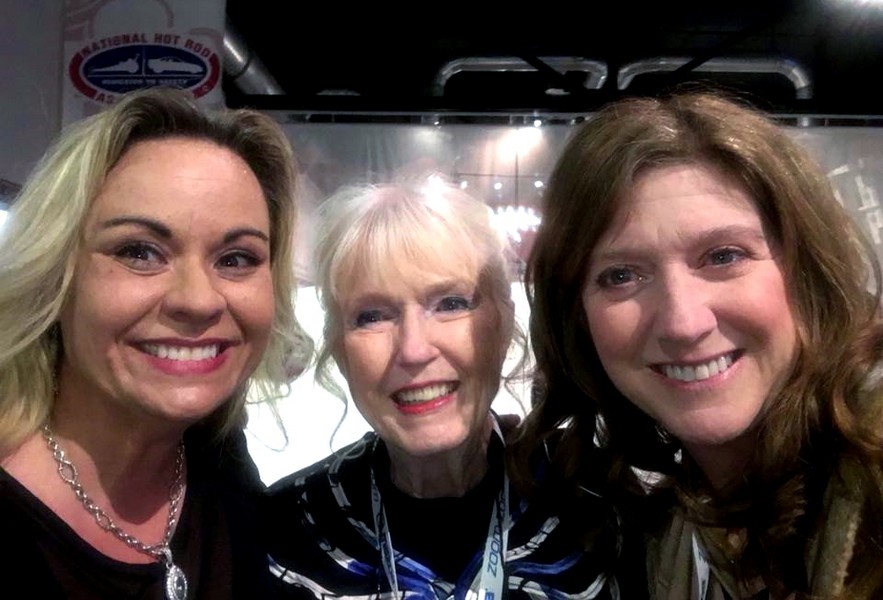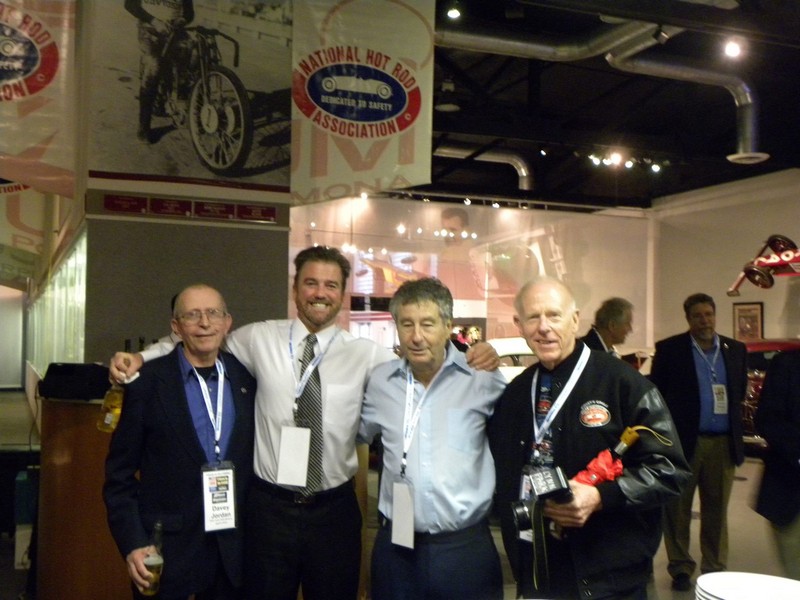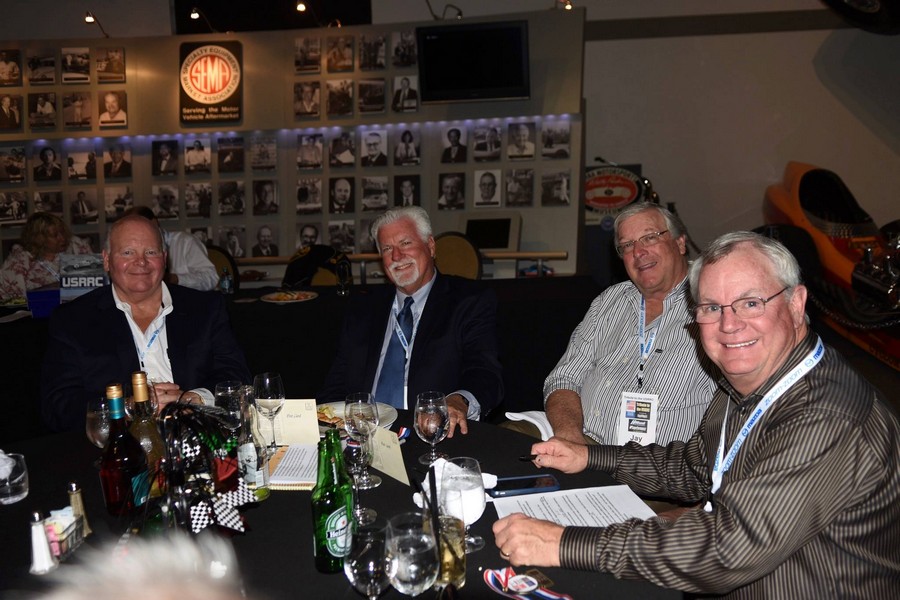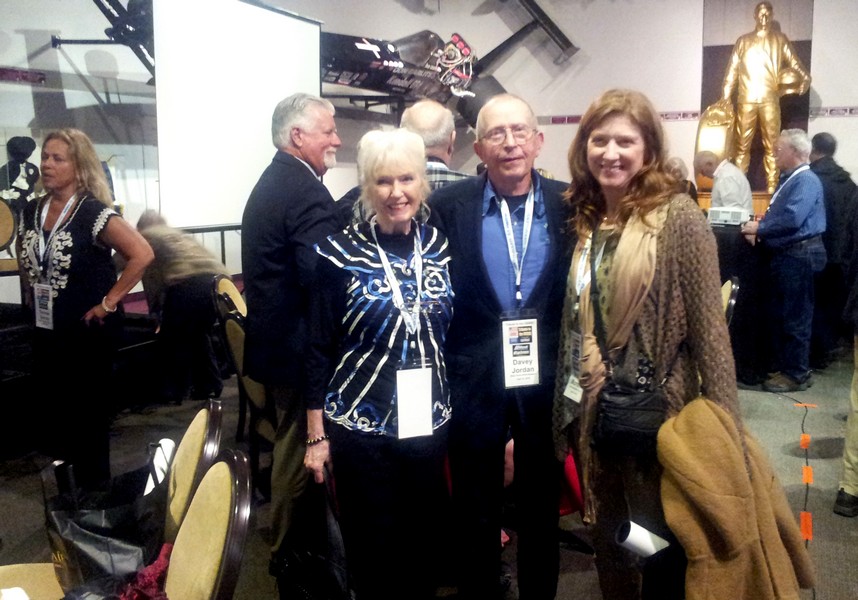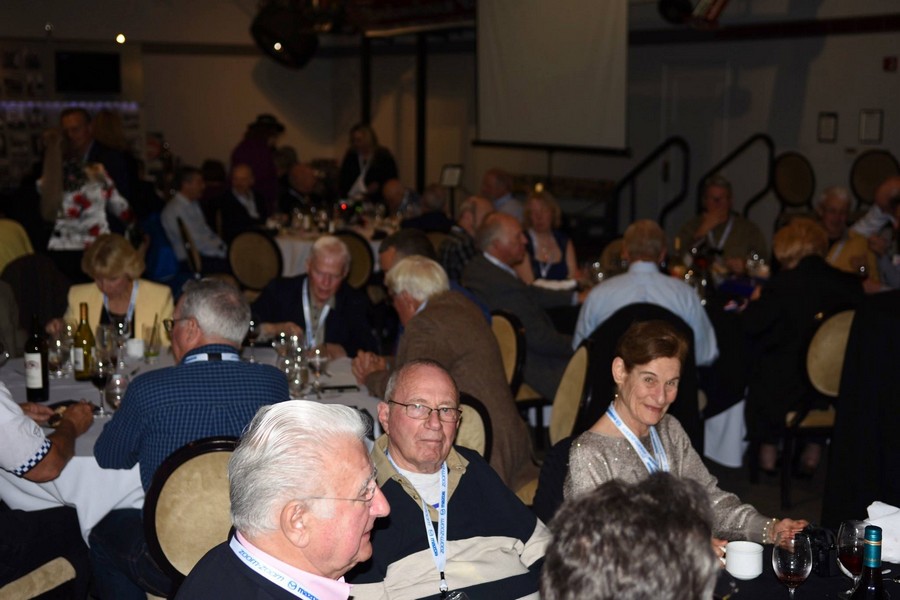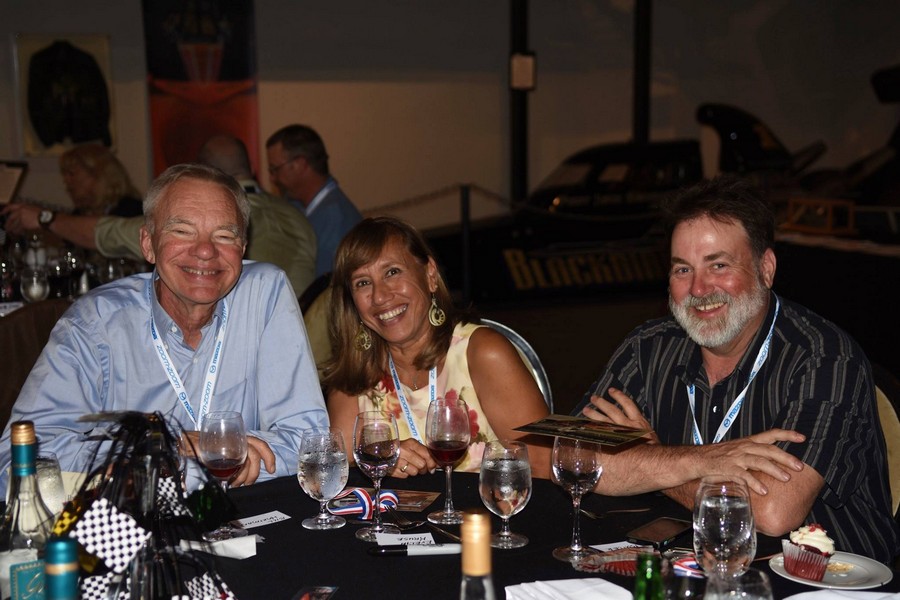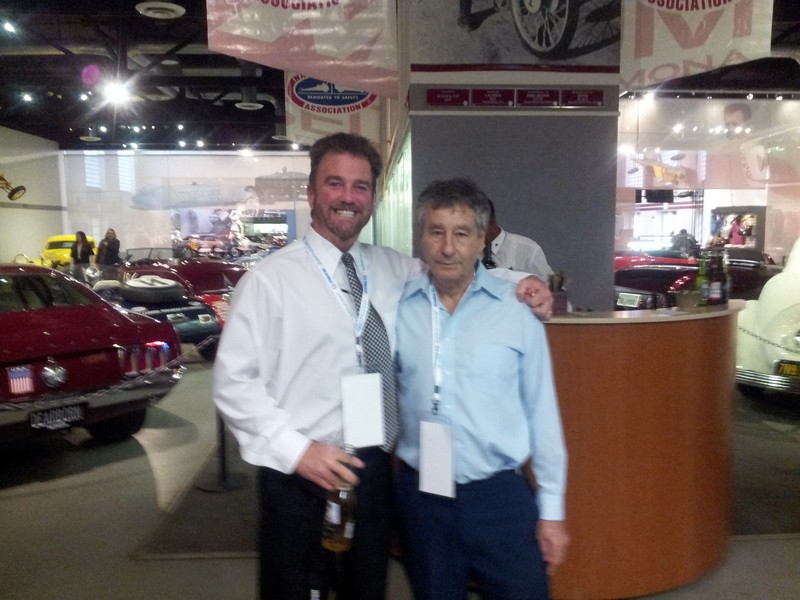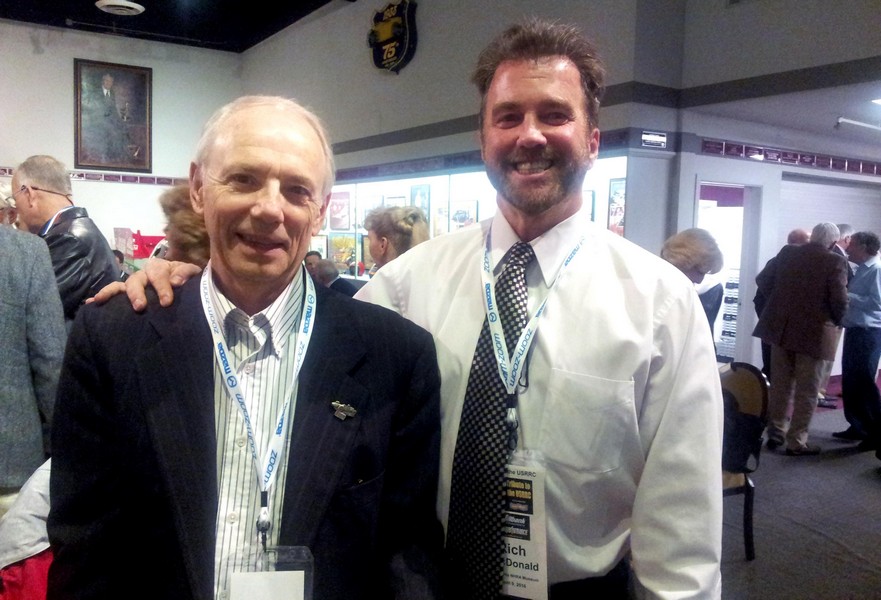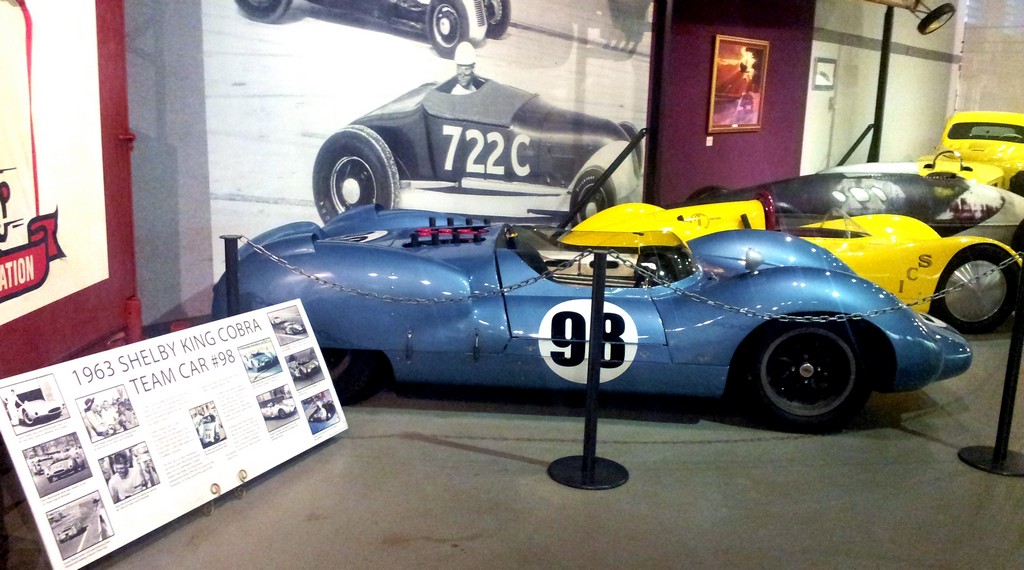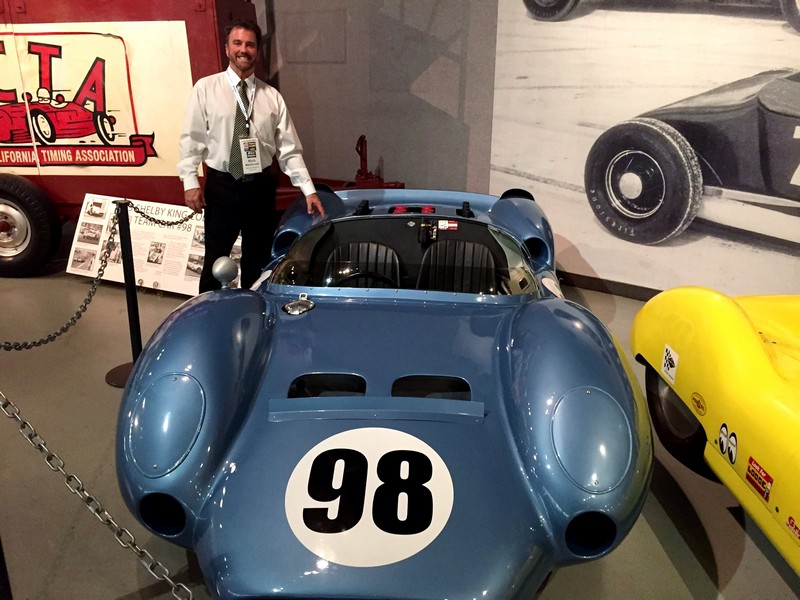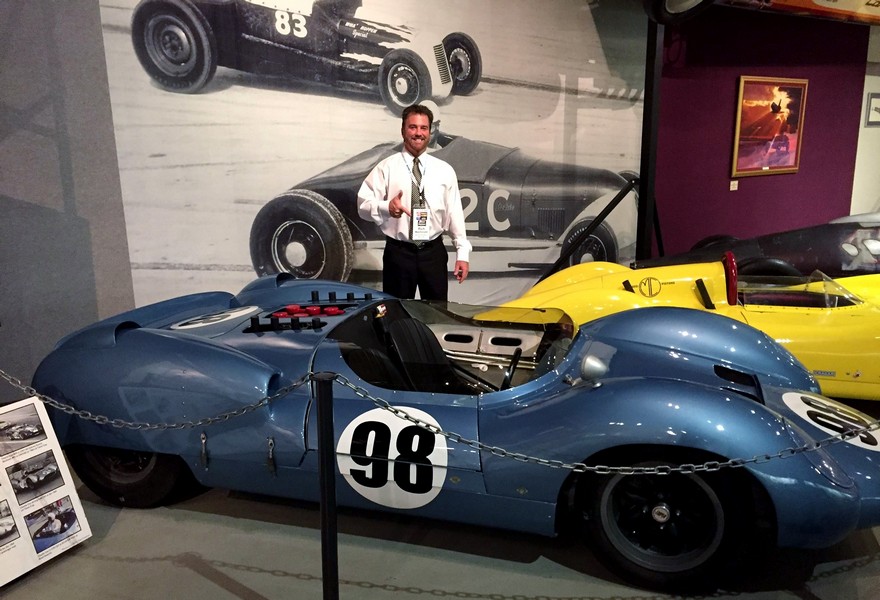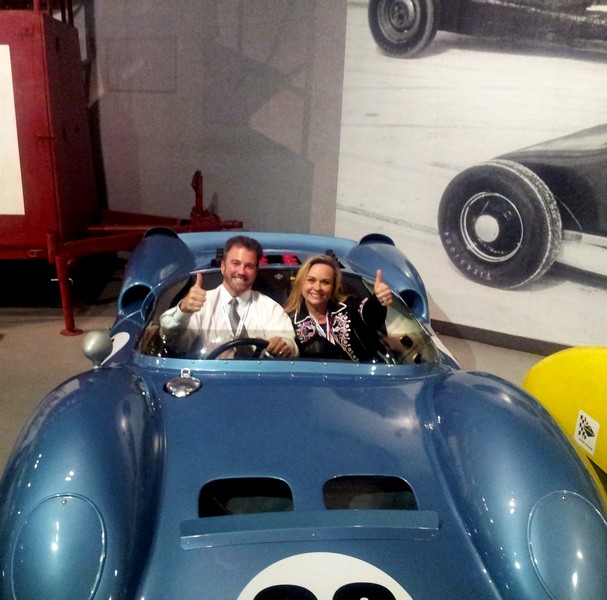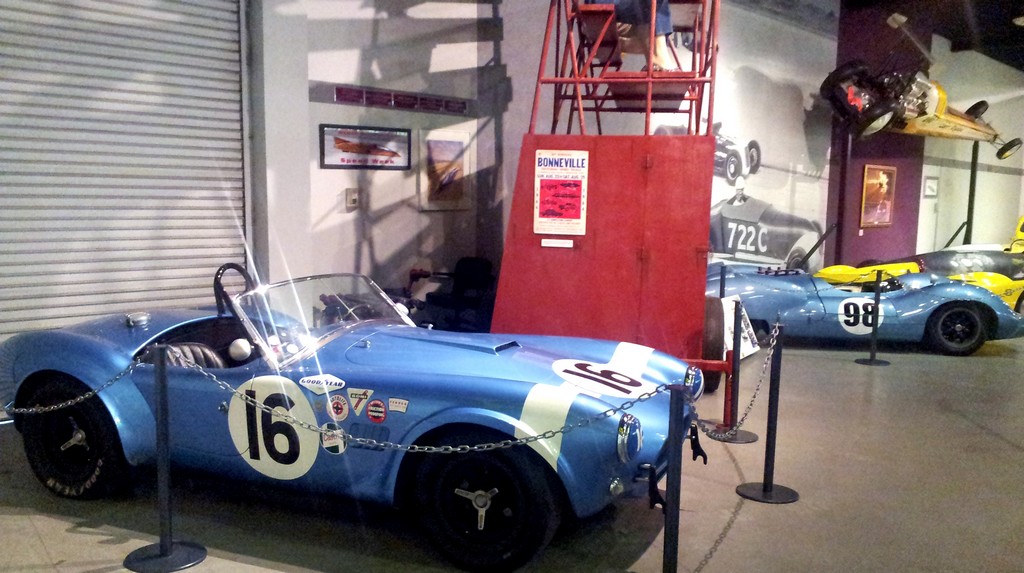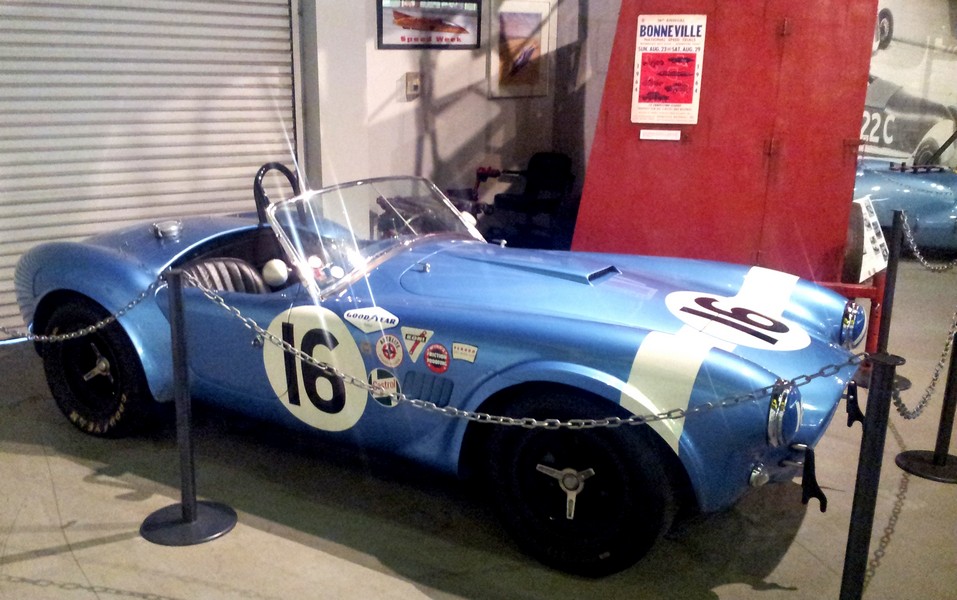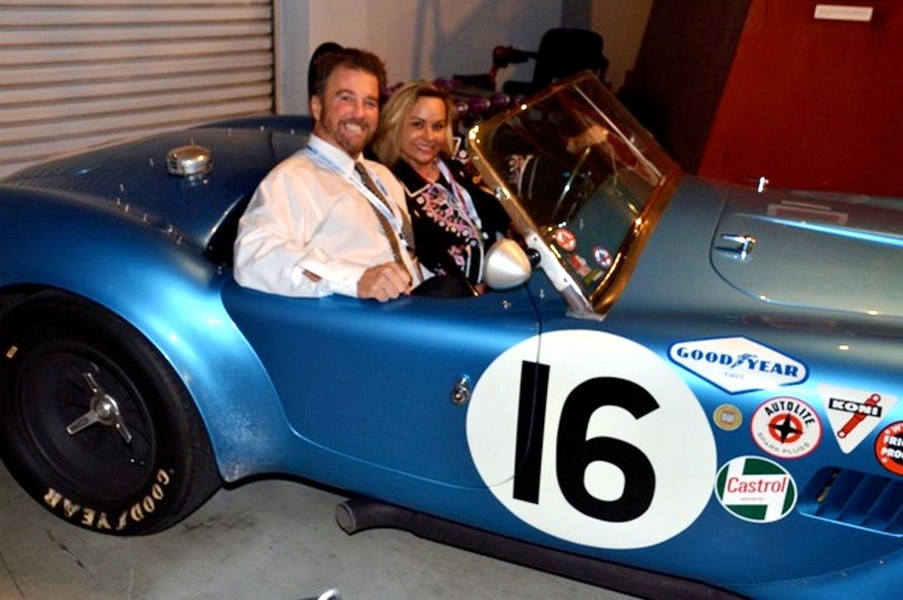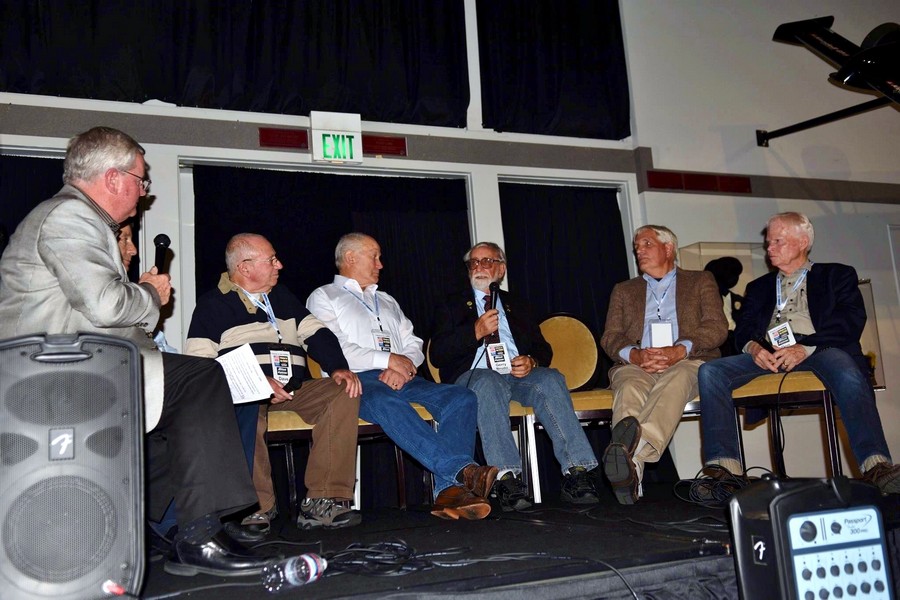 Dave MacDonald's son Rich accepting on behalf of his father. Presenting is talk radio personality, and darn good racer in his own right, Rick
Titus. Rick's father, legendary racer Jerry Titus, was also voted into the Hall in this 2016 class.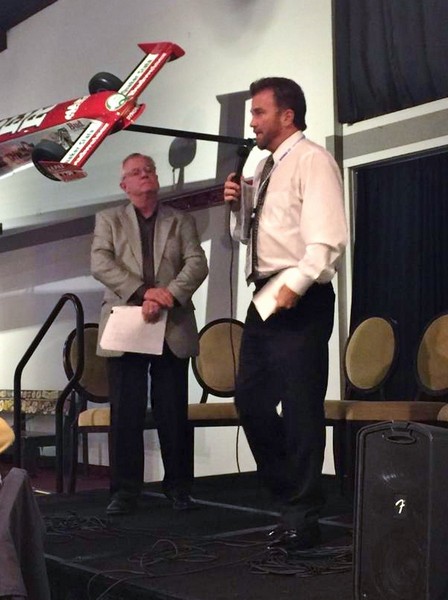 Angela Savage (L) and Sherry MacDonald. Angela is the daughter of legendary racer Swede Savage, also voted into the Hall in this class.
Sherry also extremely happy for husband Dave, who she believes was the best racer that ever lived. Beautiful ladies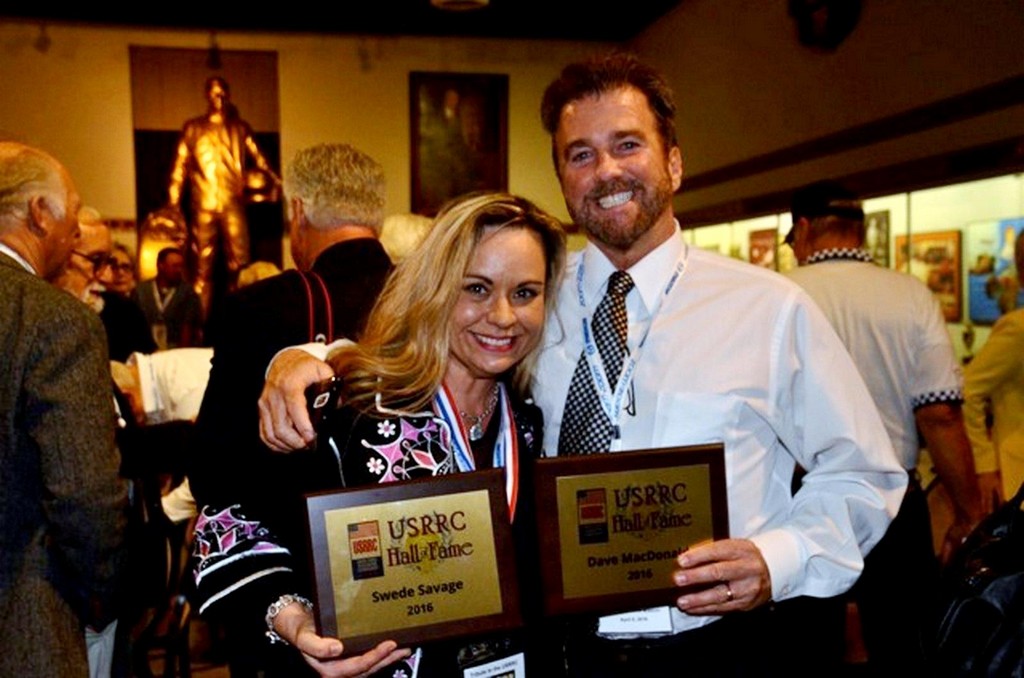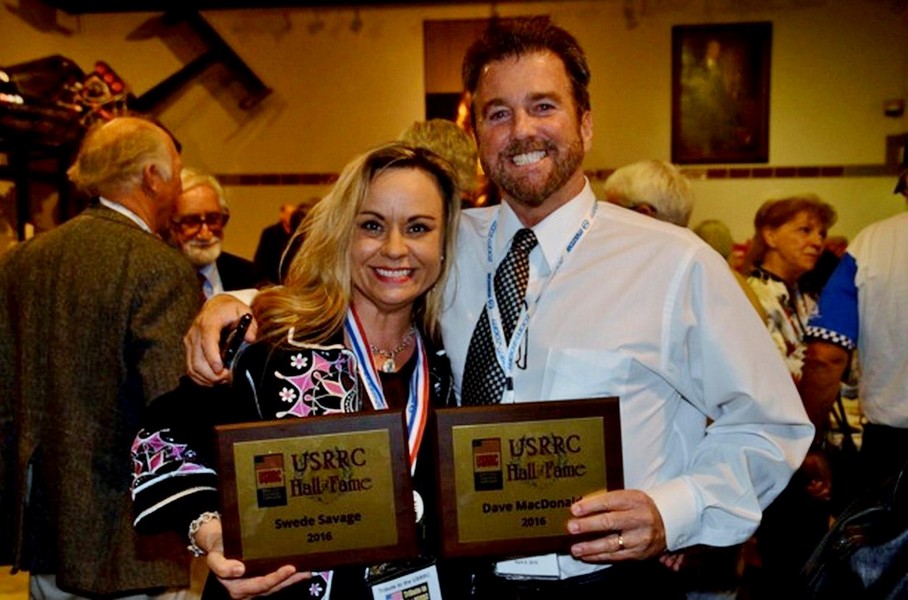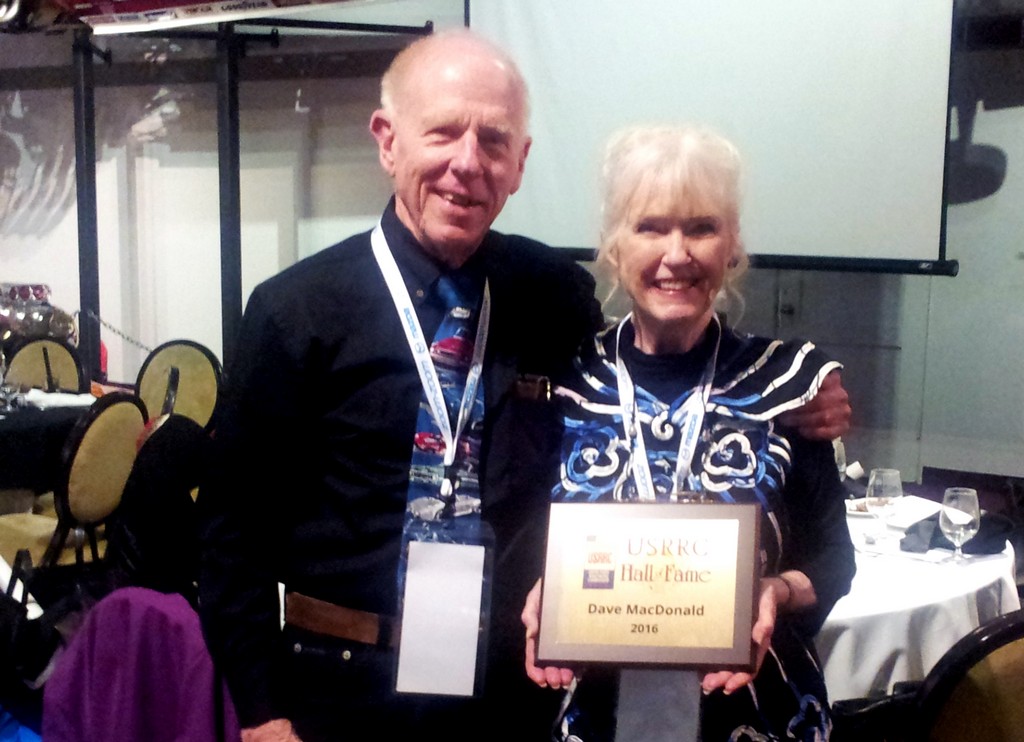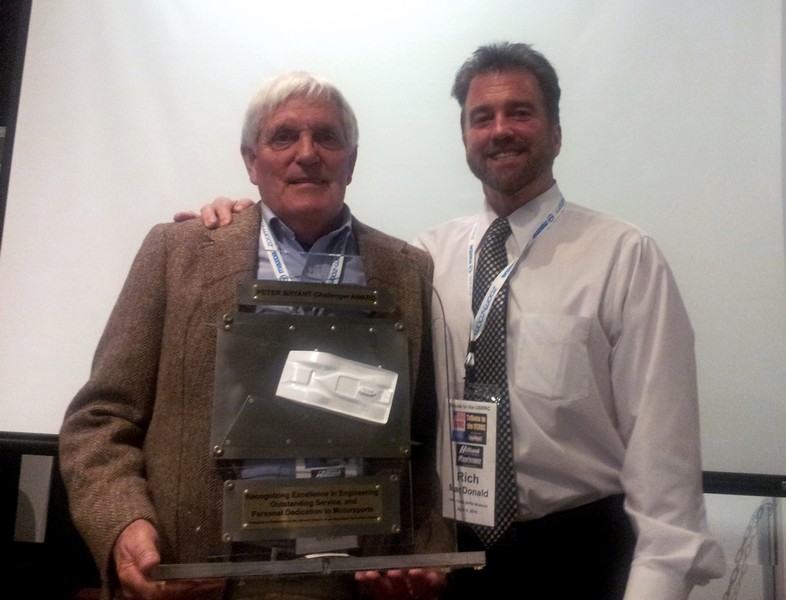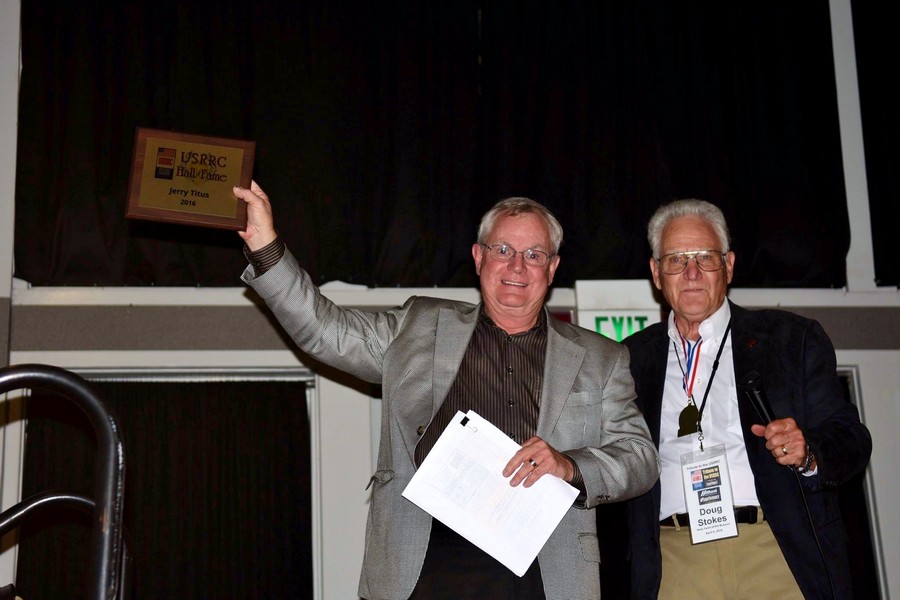 Some of the beautiful cars on display at the Wally Parks National HotRod Museum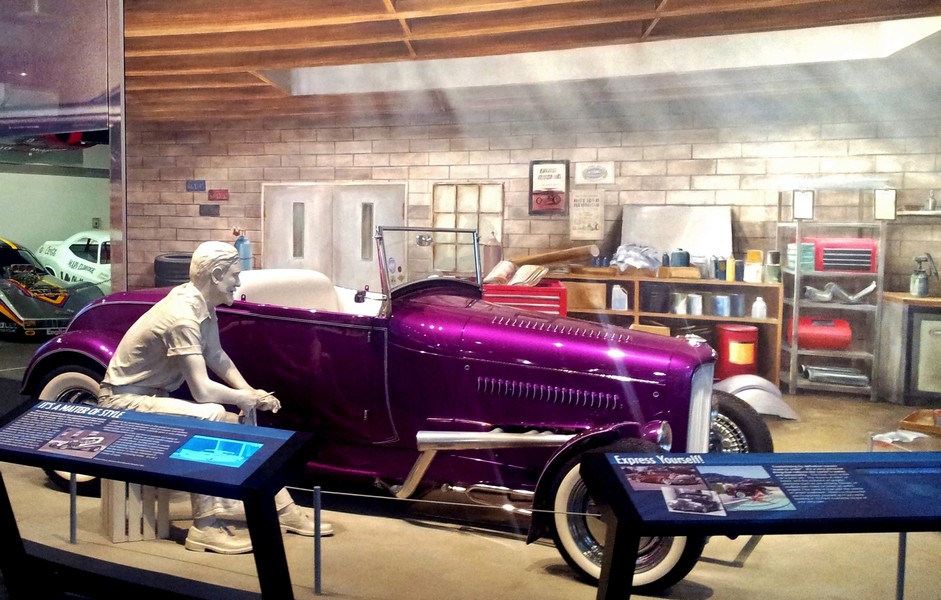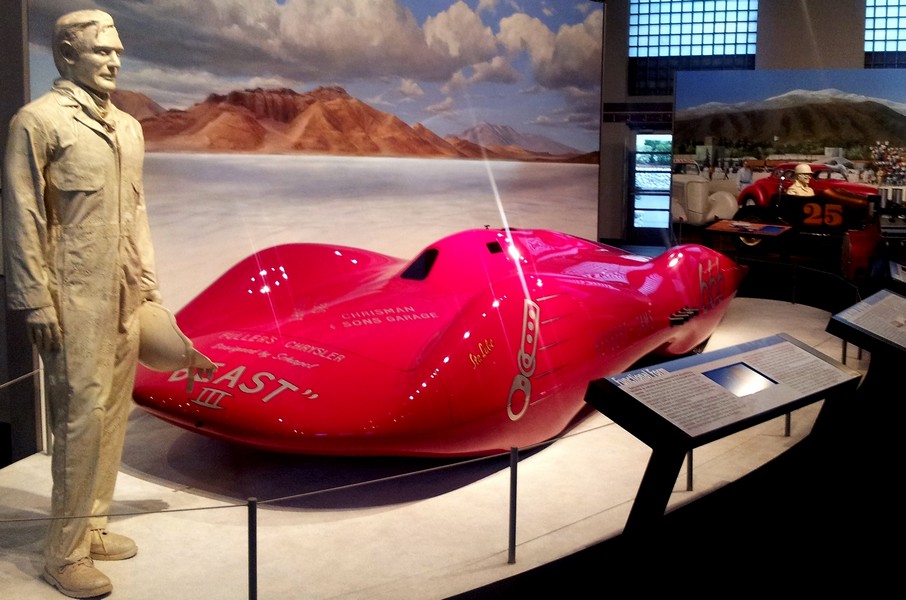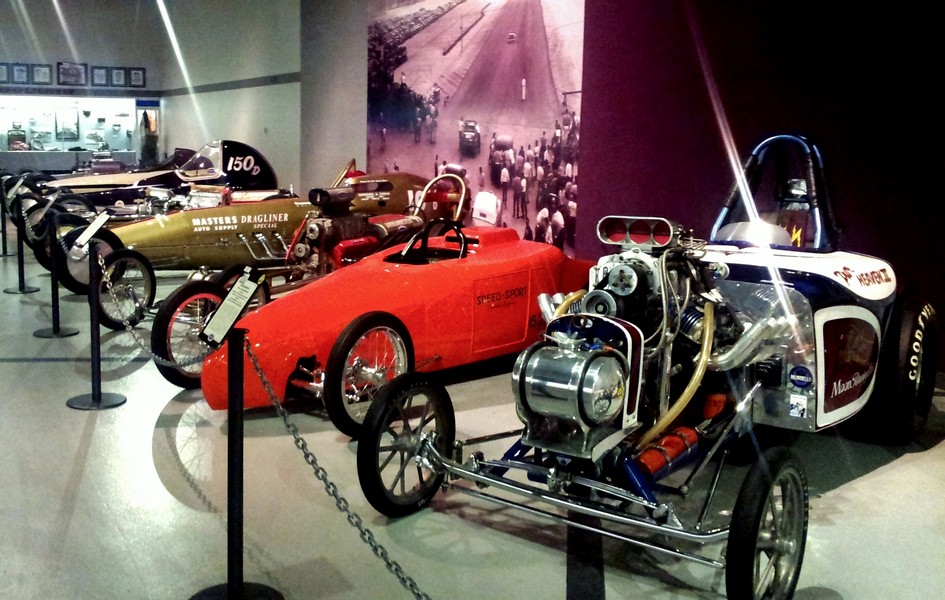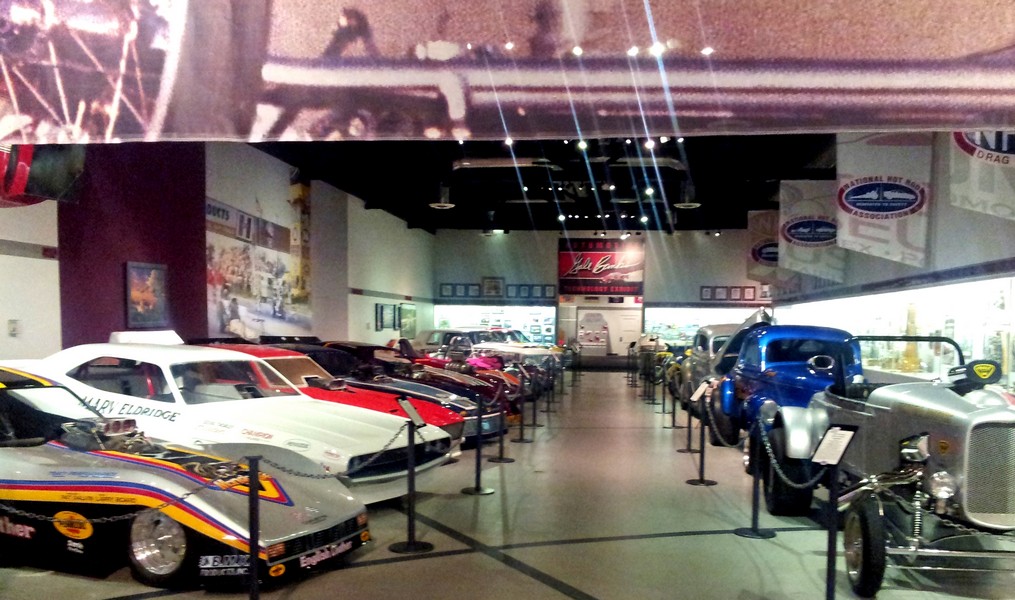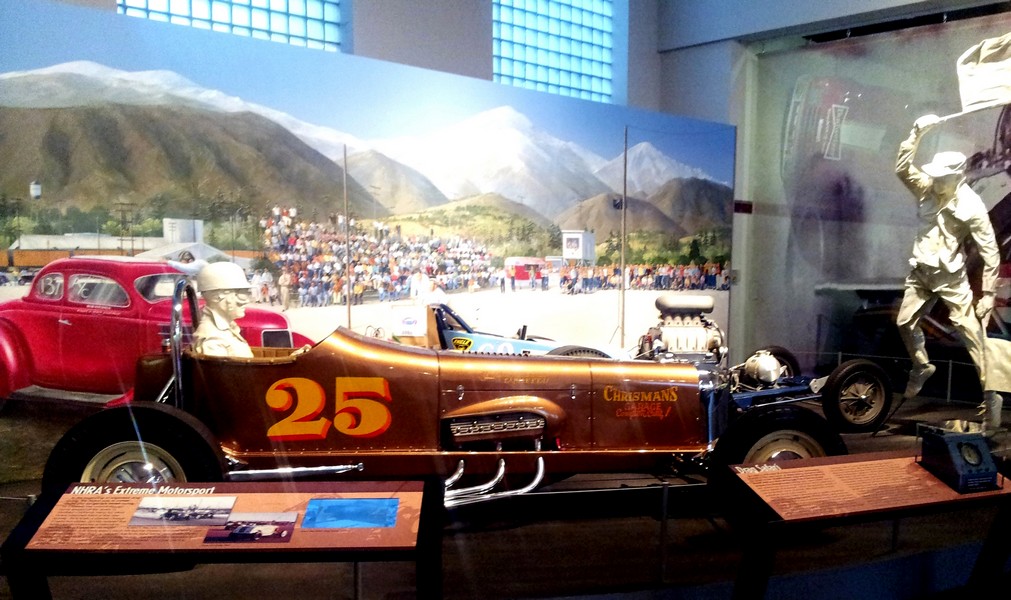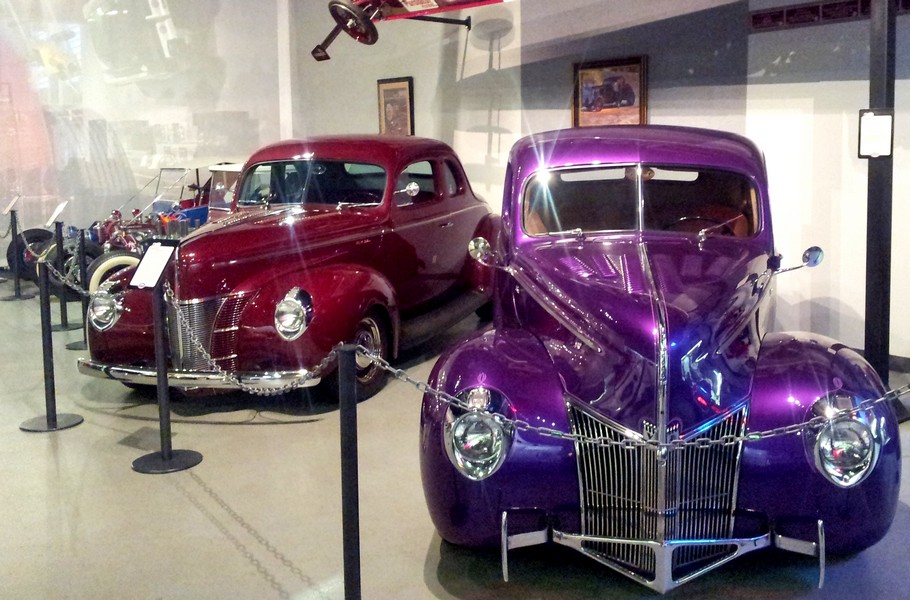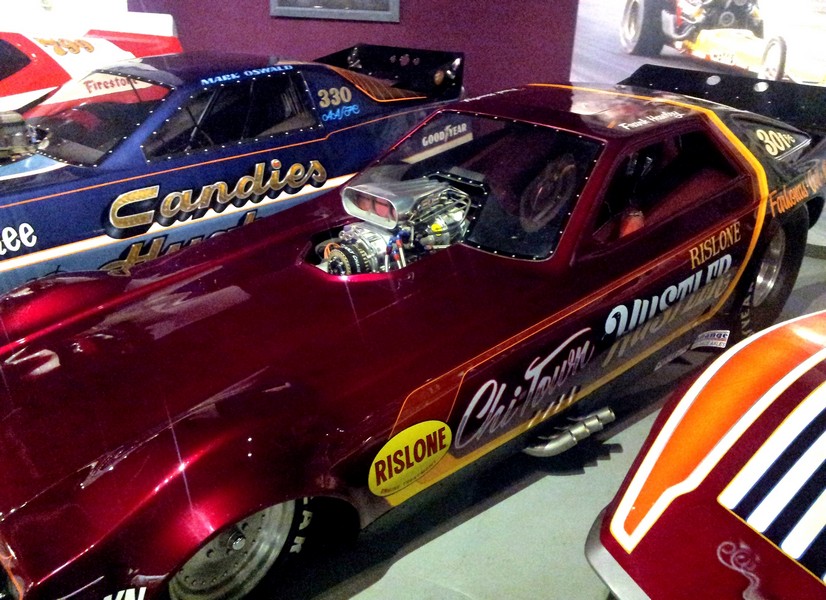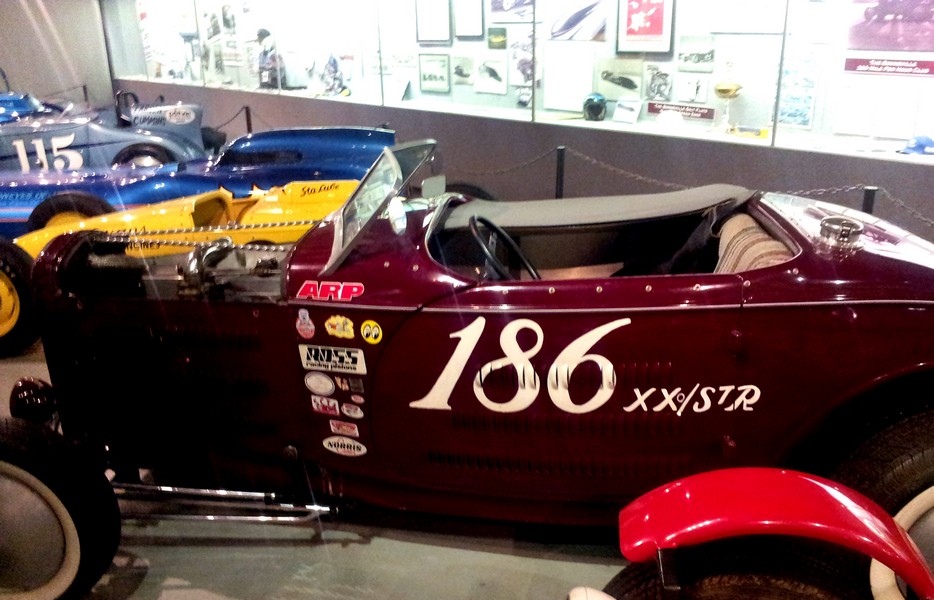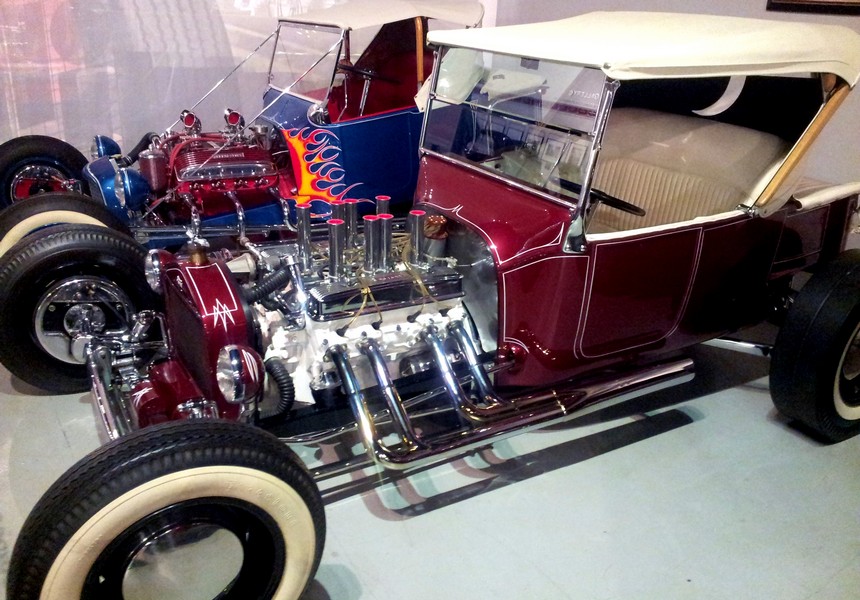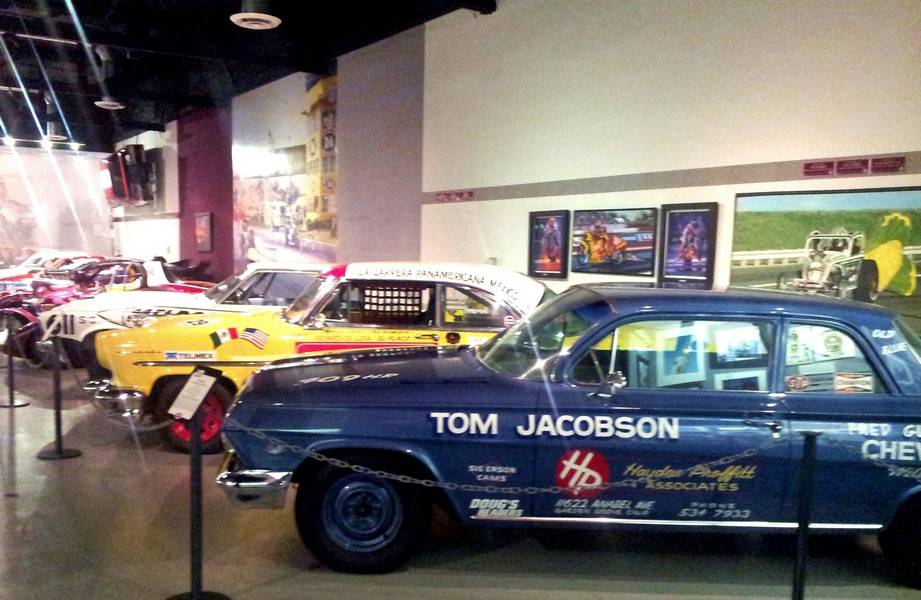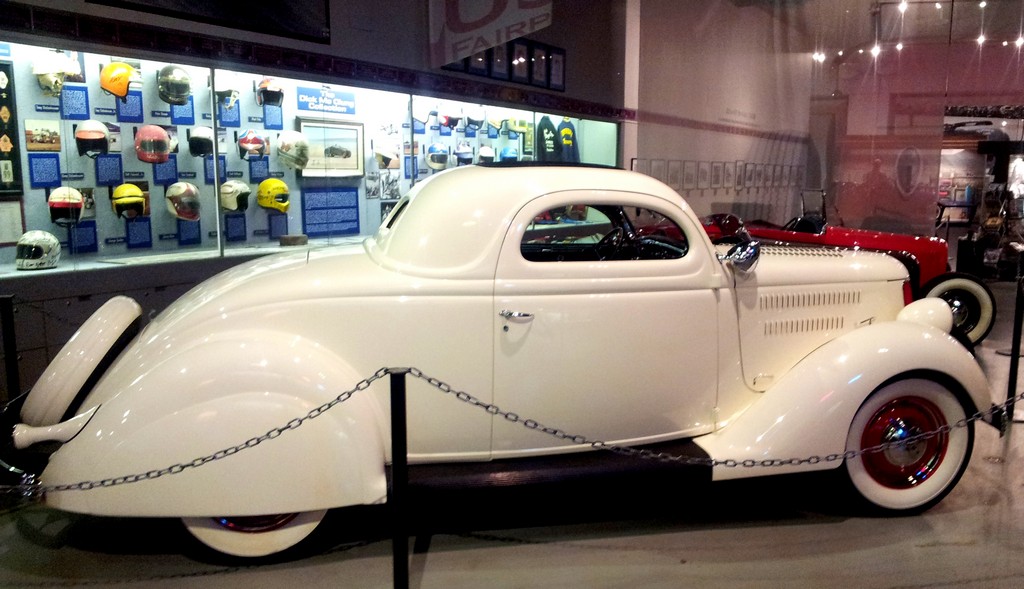 To close the night Wally Peat's stepson Doug, shown seated in the passenger seat during an early evening test drive, came back and purchased
this screaming hot red Cobra Roadster from Lance Stander and the Hillbank/Superformance crew. . Oh what a night!