Dave with personal trophy queen, wife Sherry, on another victory lap - this time in the Corvette Special at Cotati on 11/12/61.
March 3, 1963 Dodger Stadium - Dave takes Sherry on the victory lap after giving 289ci Cobra its first-ever victory.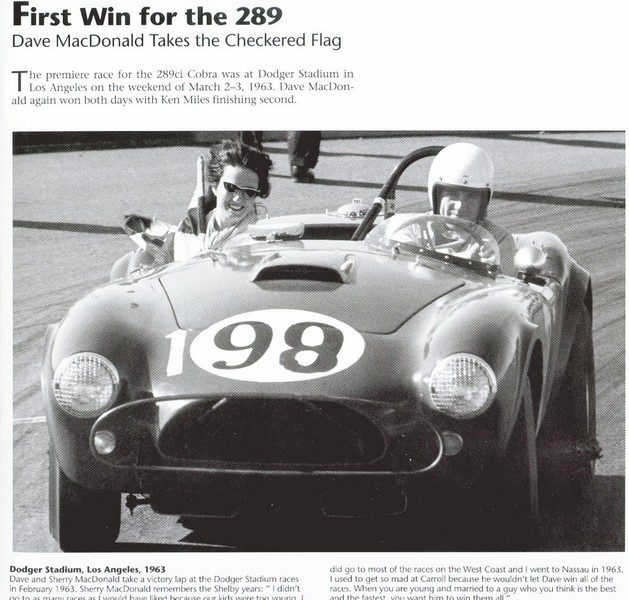 Dave and Sherry on one of three victory laps at Pomona Raceway July 13-14, 1963. Dave went 3-for-3 that weekend.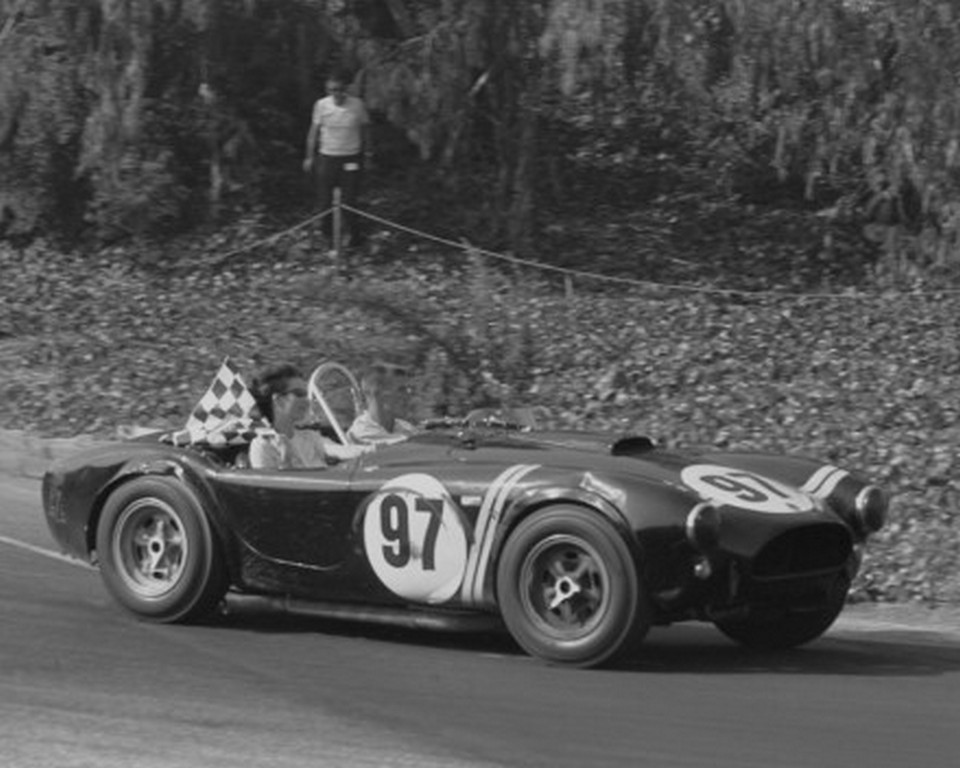 Dave MacDonald's wife Sherry climbs into King Cobra CM/1/63 after Dave's dominating performance winning the 1963 LA
Times Grand Prix. Photo Gordon Martin, courtesy MotorBinder by Roy Spencer.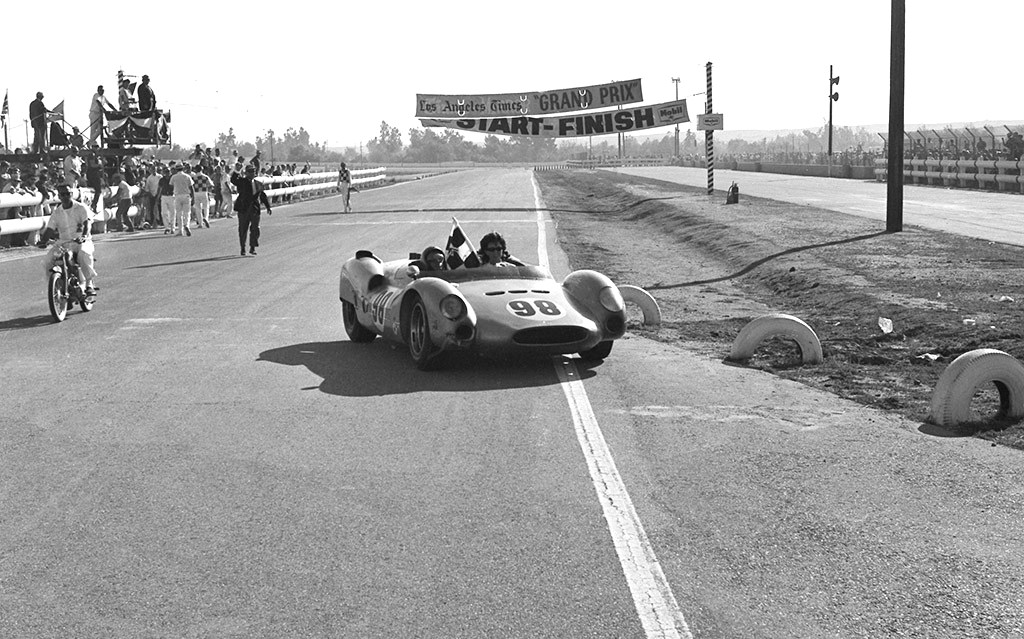 1963 LA Times Grand Prix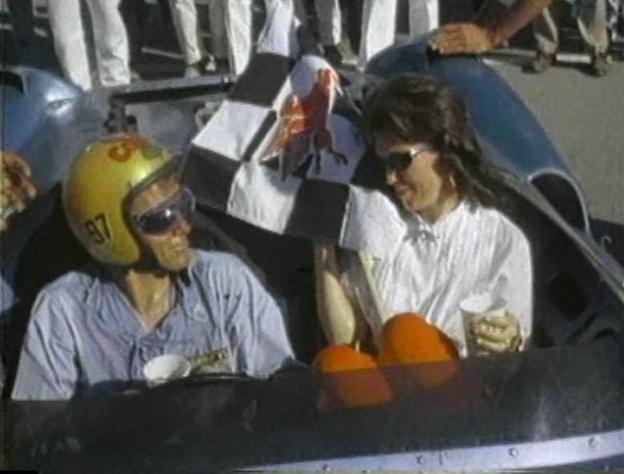 Occasionally Dave would get through the early rounds at the drags and then let Sherry race for the trophy.