April 27-28, 1963 weekend races at Del Mar California - Dave MacDonald and Shelby American run Cobra Roadster CSX2002 (The
first Cobra race car) against a field of Corvettes. Below: Dave chauffeurs wife Sherry & Al Dowd out to the grid. Ph Dave Friedman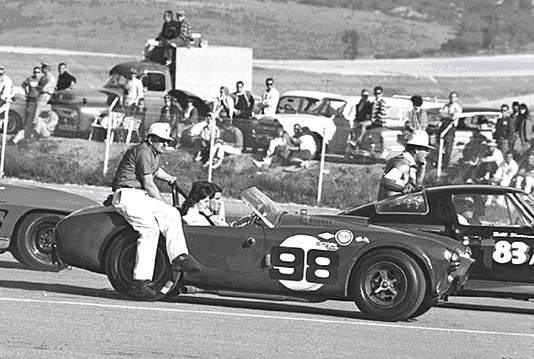 Sat 4/27 race and Dave MacDonald powers his Cobra Roadster through a turn ahead of Corvette great Bill Sherwood. (Friedman)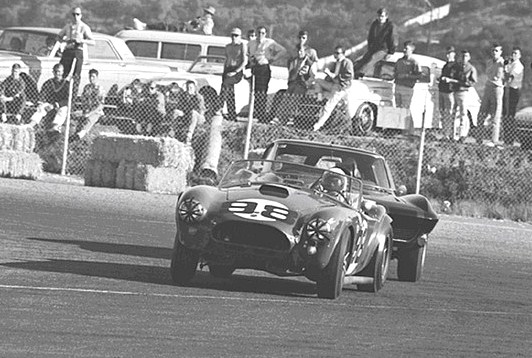 Corvette stars Red Faris (#11) and Scott Briley in a dogfight. Photo Dave Friedman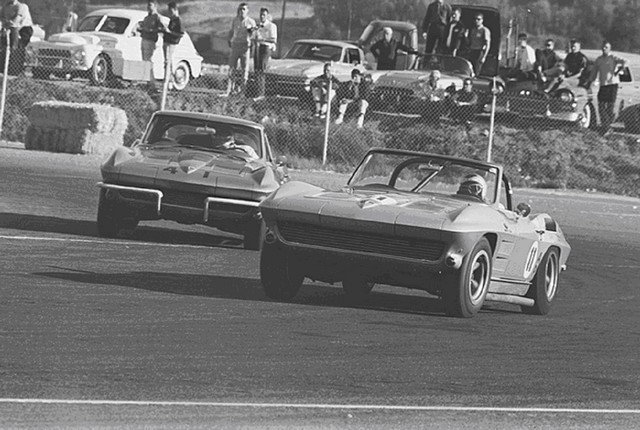 Ditto for Gary Pickens (711) and Don Meline. Photo Dave Friedman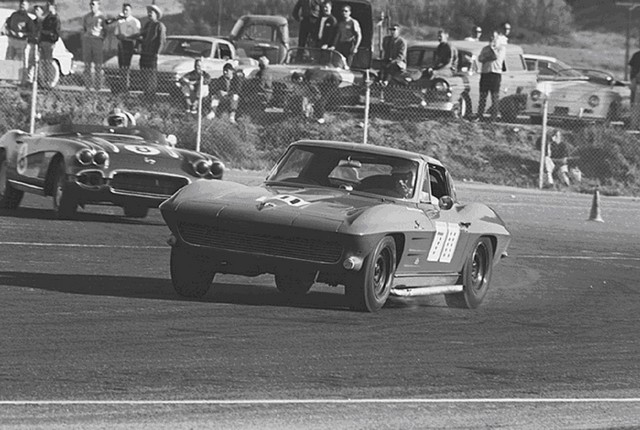 Uknown driver in this car ... but a great photo. Photo Dave Friedman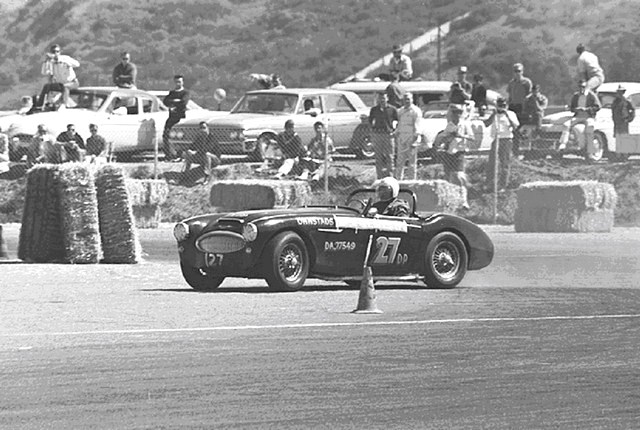 Dave was famous for his remarkable drifting skills. Photo Dave Friedman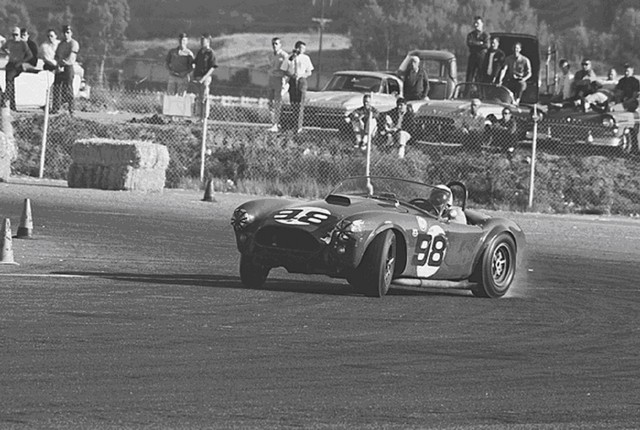 MacDonald has opened up a half lap lead over the field. Photo Dave Friedman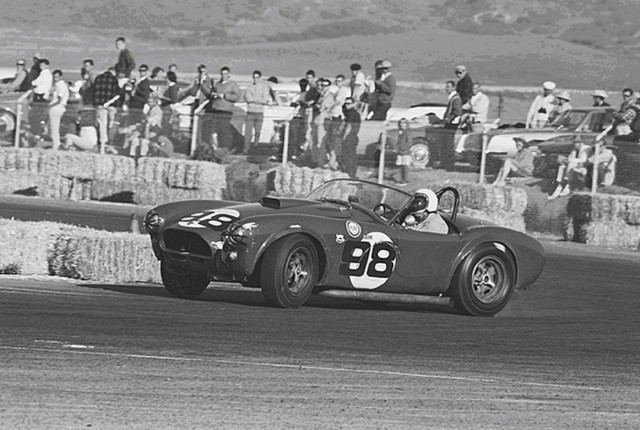 Dave MacDonald and CSX2002 go on to win the Saturday main event with Bill Sherwood finishing 2nd. Photo Dave Friedman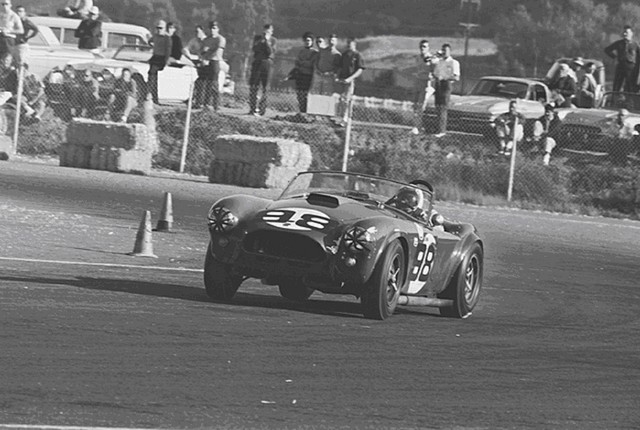 Sunday 4/28 race and Dave MacDonald gets his Cobra off to the early lead. Photo Dave Friedman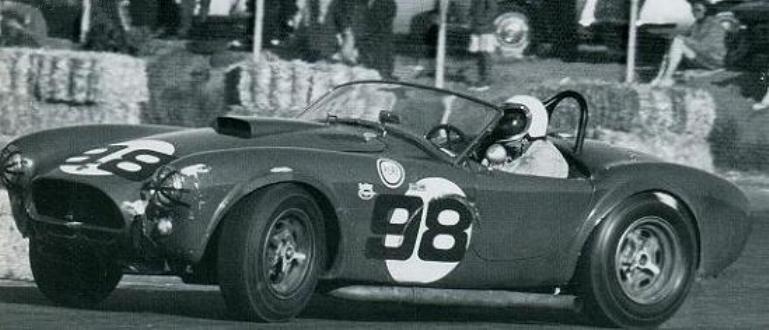 Red Faris gets off to a good start and is 2nd behind MacDonald and just ahead of Bill Sherwood. Photo Dave Friedman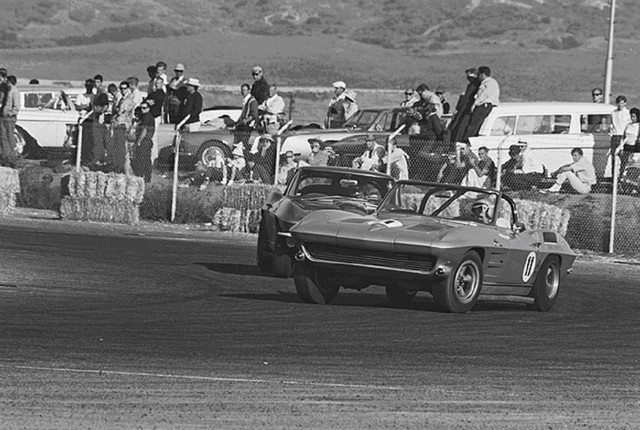 By lap 8 however Bill Sherwood has Corvette Stingray on MacDonald's tail. Photo Dave Friedman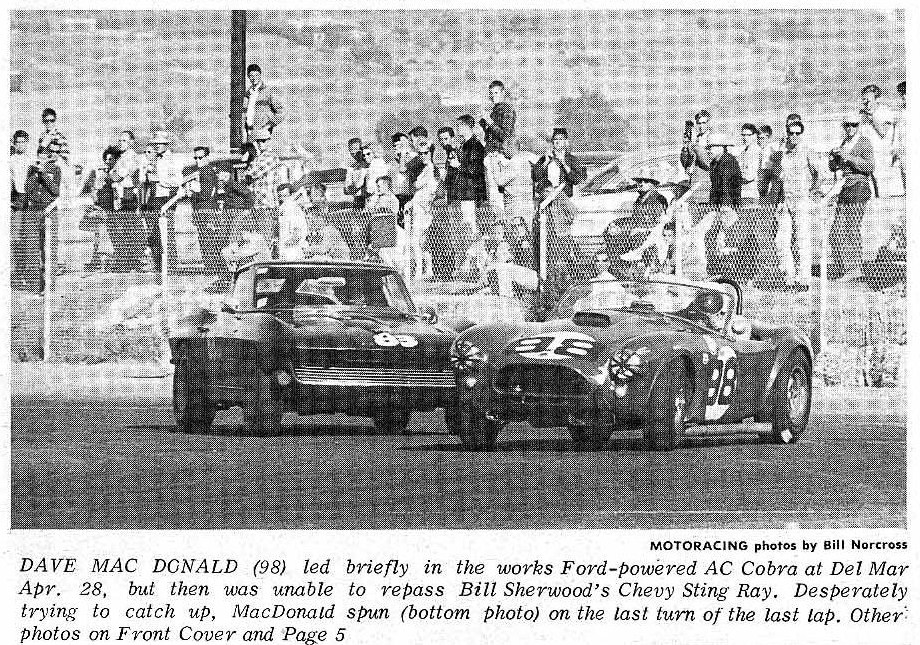 Lap 10 and Bill Sherwood slings his Stingray past MacDonald's Cobra and into the lead. Photo Dave Friedman
Gary Pickens goes by Red Faris on Sunday and into 3rd place but well back of the leaders. Photo Dave Friedman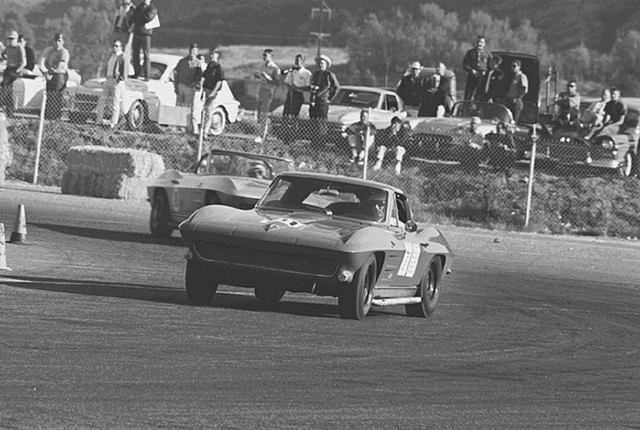 Five laps remain and Dave MacDonald desperately trying to get by Sherwood's race leading Stingray. Photo Dave Friedman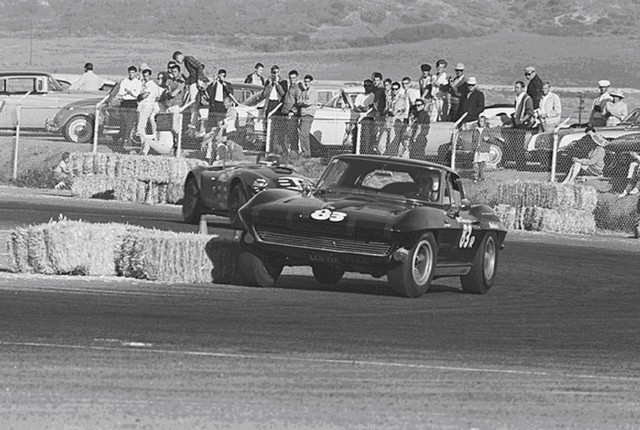 Sherwood holds off MacDonald as he rumbles toward the finish line to score the victory on Sunday.
Articles recapping the 1963 Del Mar race - Dave MacDonald was race winner Saturday & Sherwood 2nd. Reverse order on Sunday.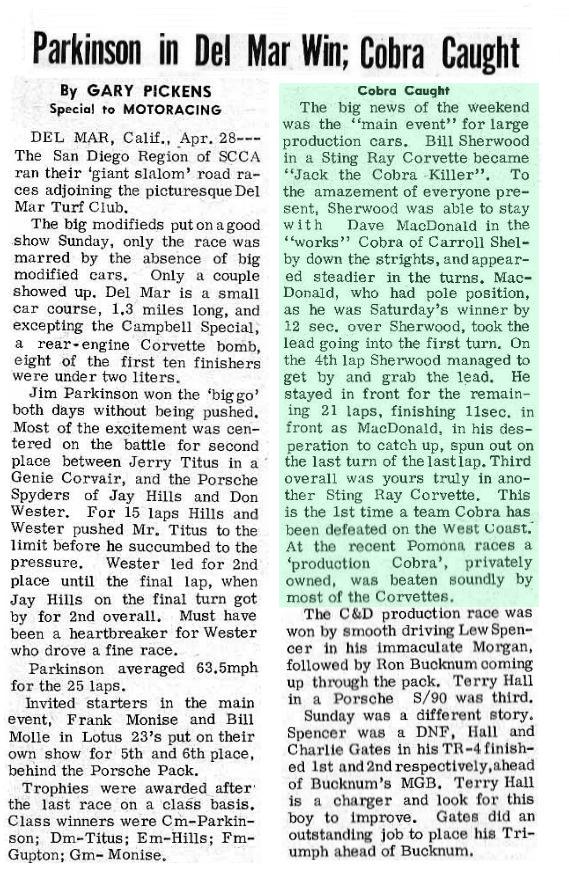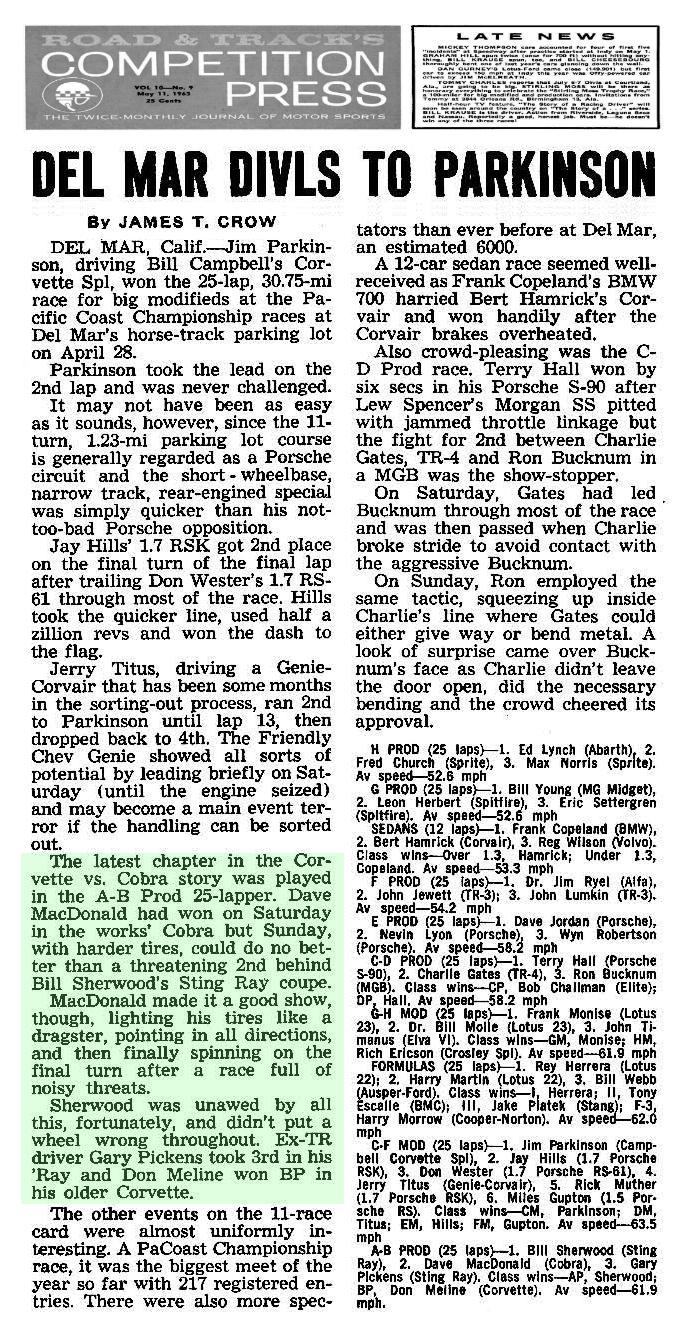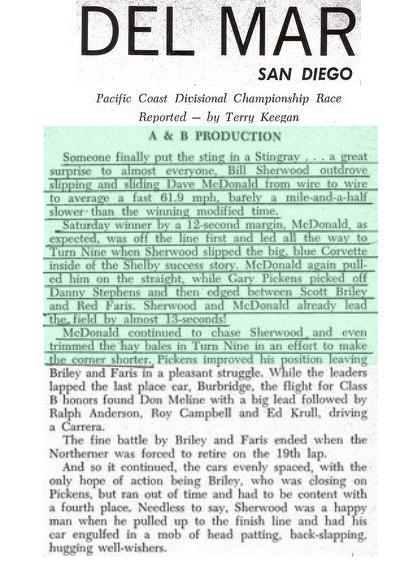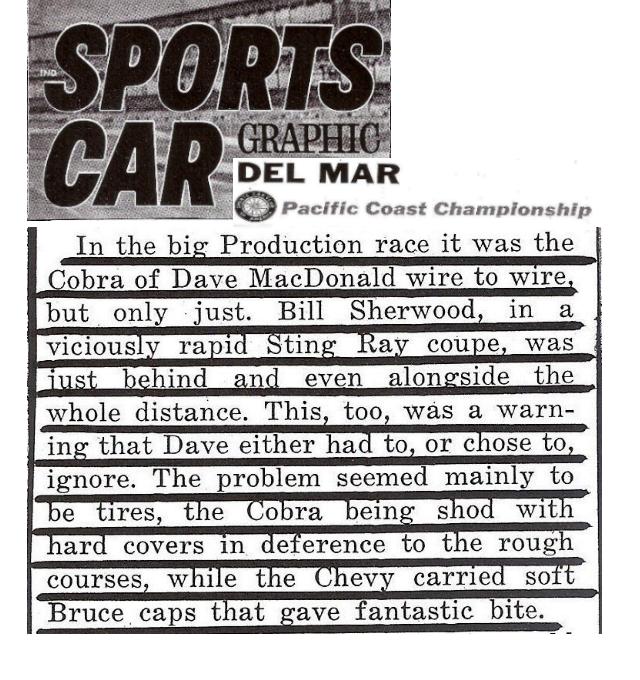 Below is an article about the Cotati race held 2 weeks after this Del Mar race but it has blurb (highlighted) about Del Mar.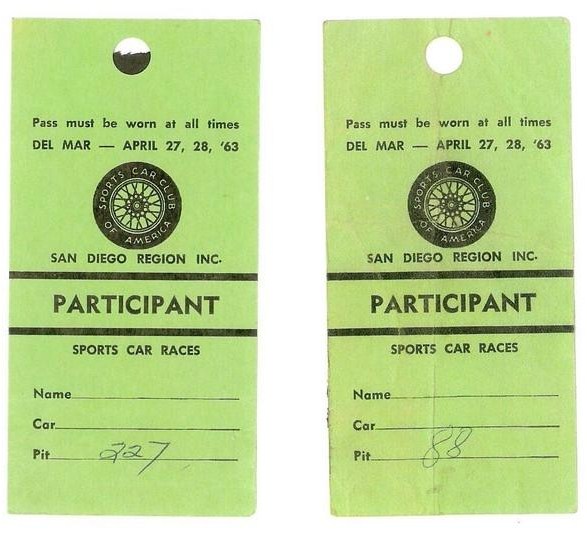 The mighty Cobra Roadster knocked Ferrari off its perch and wound up winning the 1963 USRRC Championship! Photo Pete Brock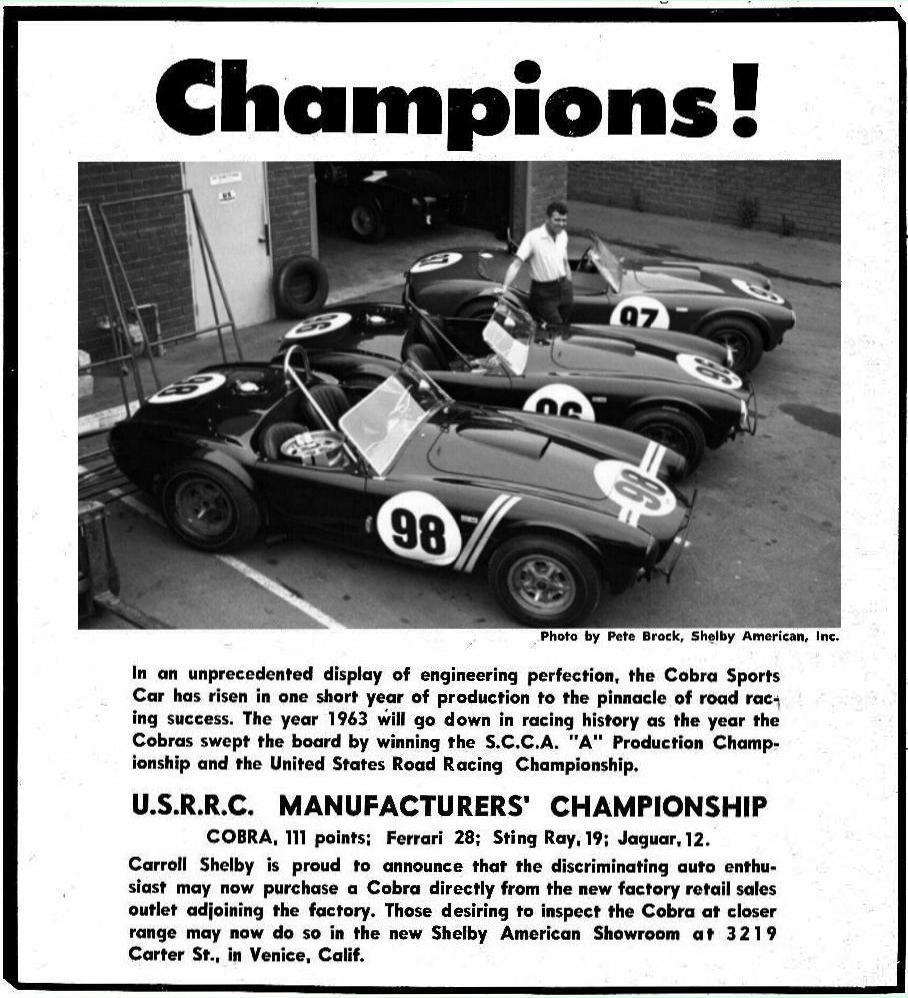 2011 Shelby Hauler with Dave's image on the side. Hauler travels the country transporting various Shelby vehicles to auto shows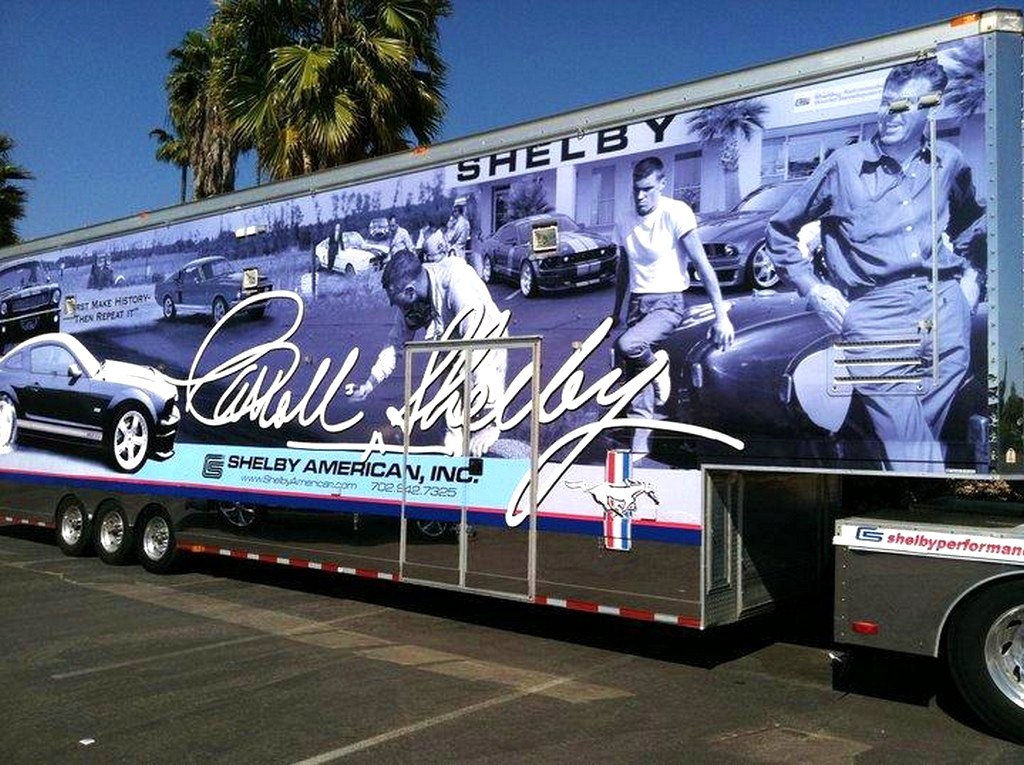 The MacDonald family at the Pomona Fairgrounds for the Shelby-Ford-Cobra 50yr Anniversary Reunion in 2012