MacDonald already beginning to seperate from the pack as they head into turn 1. Paul Reinhart is 2nd. Photo Dave Friedman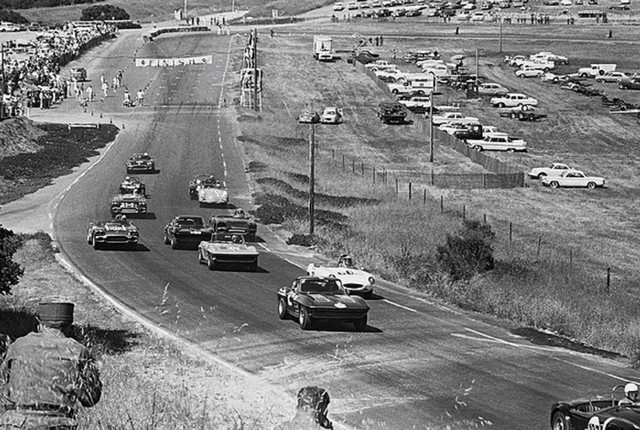 By the next tour Dave has stretched the laed a little more on Reinhart and the field. Photo Dave Friedman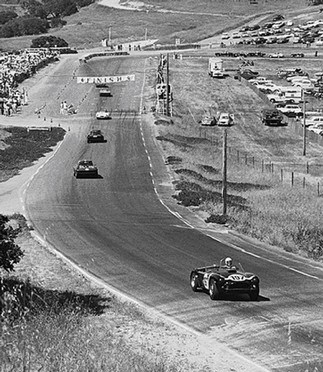 MacDonald continues building his lead over Stingrays of Paul Reinhart & Bill Sherwood & Jag of Merle Brennan. Photo Friedman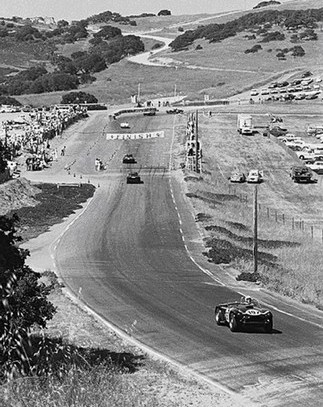 Corvette stars Bill Sherwood & Paul Reinhart battle for second early. Photo Dave Friedman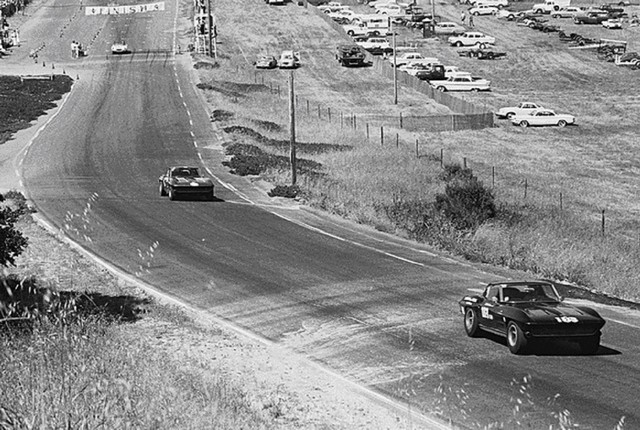 By lap 5 MacDonald had pulled his Cobra Roadster far into the lead. Photo Dave Friedman
Merle Brennan's Jaguar & Danny Stevens Vette running 4-5 at this point. Photo Dave Friedman
Well known west coast Corvette racer Red Faris has his Stingray in 6th. Photo Dave Friedman.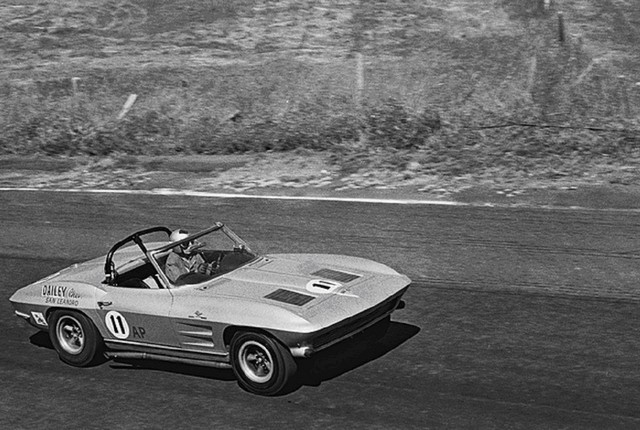 Ron Craven (#67) leads another Vette through a turn but both are well back in the pack. Photo Dave Friedman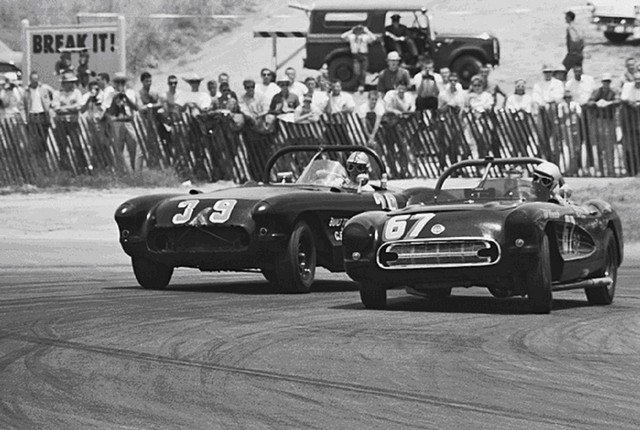 Dave MacDonald still charging hard through the scenic course and comfortably in the lead. Photo Dave Friedman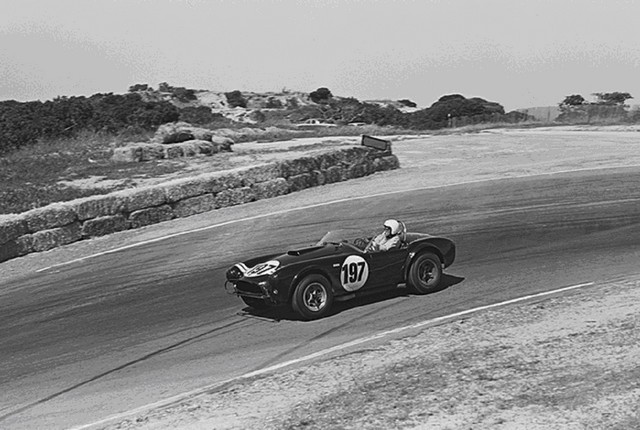 Brennan comes up on Sherwood and prepares to make a move. Photo Dave Friedman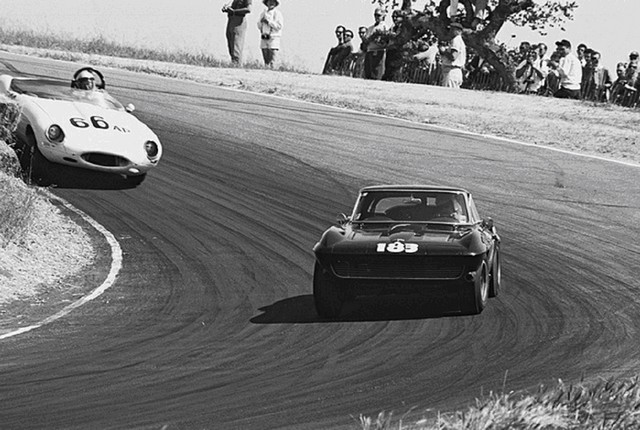 By the next lap both Brennan and Stevens have gone by Sherwood and moved him back to 5th. Photo Dave Friedman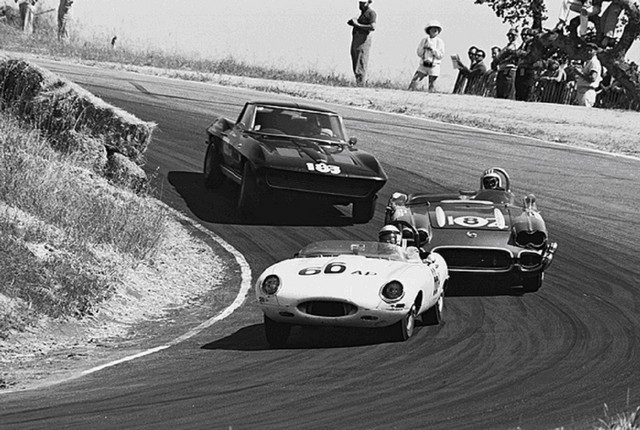 Dave MacDonald continues to stretch his lead and is now running away with this race. Photo Dave Friedman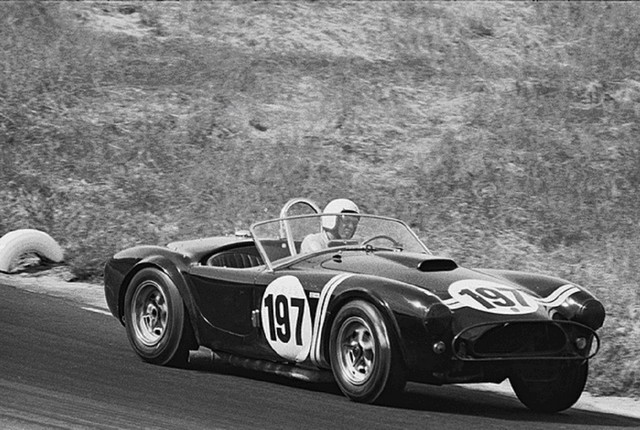 Paul Reinhart remanin in 2nd place but well back of MacDonald. Photo Dave Friedman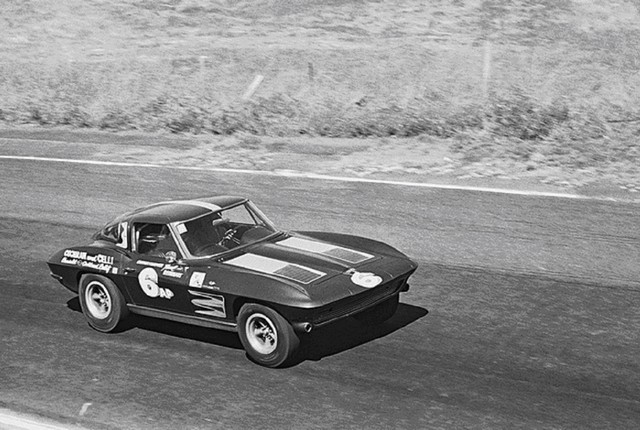 More photos of the field as they continue chasing the leader MacDonald. Photo Dave Friedman
Late in the race Red Faris slings his Stingray past Danny Stevens' Vette to move into 4th behind Brennan. Photo Dave Friedman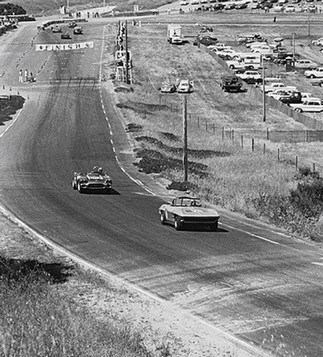 Faris flying though the course has caught up to Brennan's Jag. Photo Dave Friedman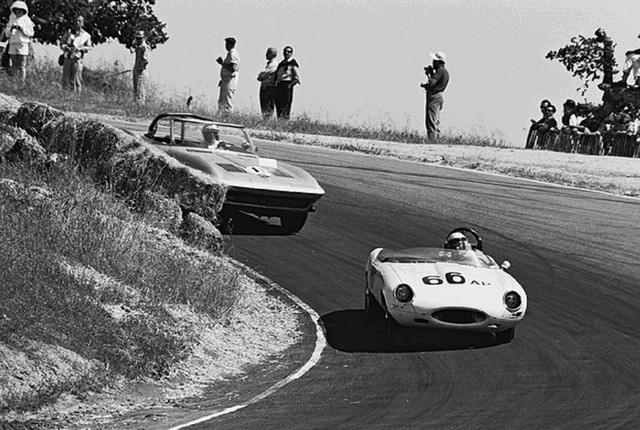 Dave MacDonald barrels through a turn and leads by a wide margin with 2 laps to go. Photo Dave Friedman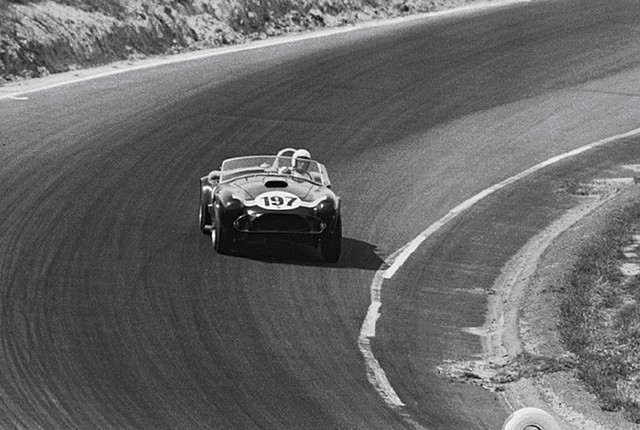 MacDonald streaks down the front straight with the finish line in site. Photo Dave Friedman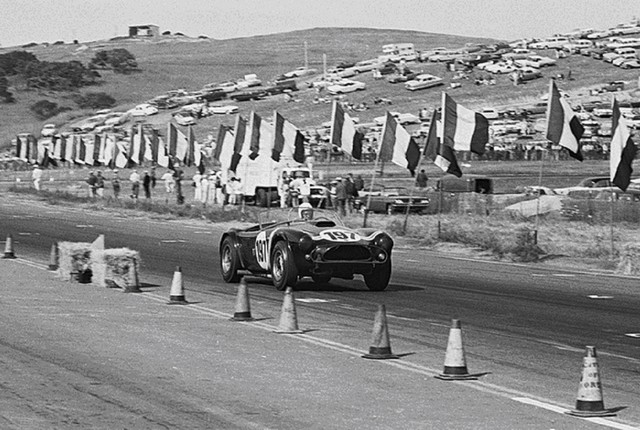 Dave MacDonald crosses the line to win the A-B-C-D Production race at Laguna Seca on Friday 6/8/63.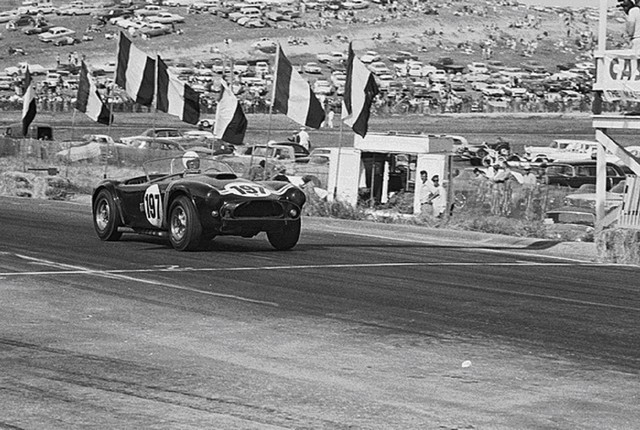 While MacDonald and Shelby American did win the race, it came at the expense of a fried differential. Long faces on Dave, Carroll
Shelby, Al Dowd & Roger Subith is because they knew they'd be working late into the night to fix Dave's Cobra. Photo Friedman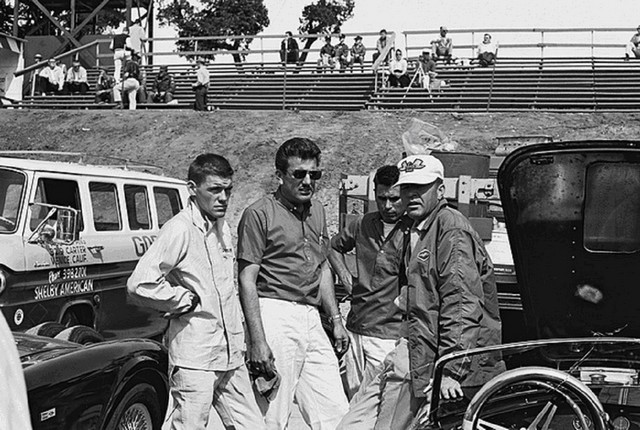 News articles recapping the modified/GT event at the June 7-8-9, 1963 US Road Racing Championships at Laguna Seca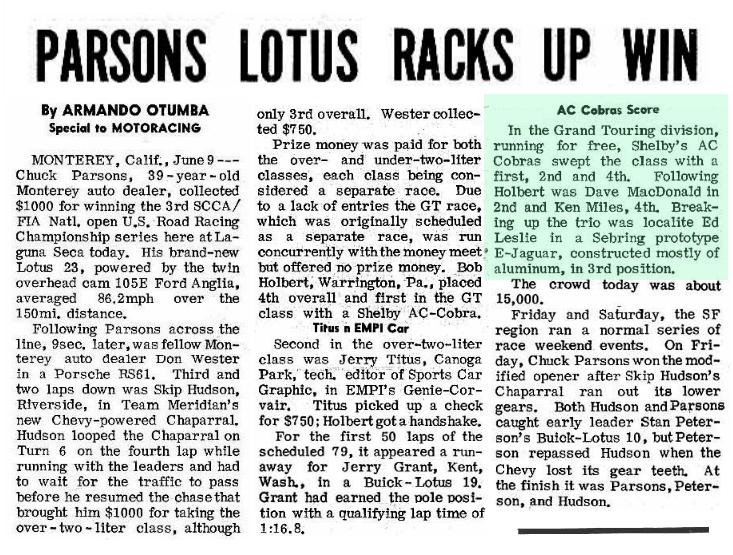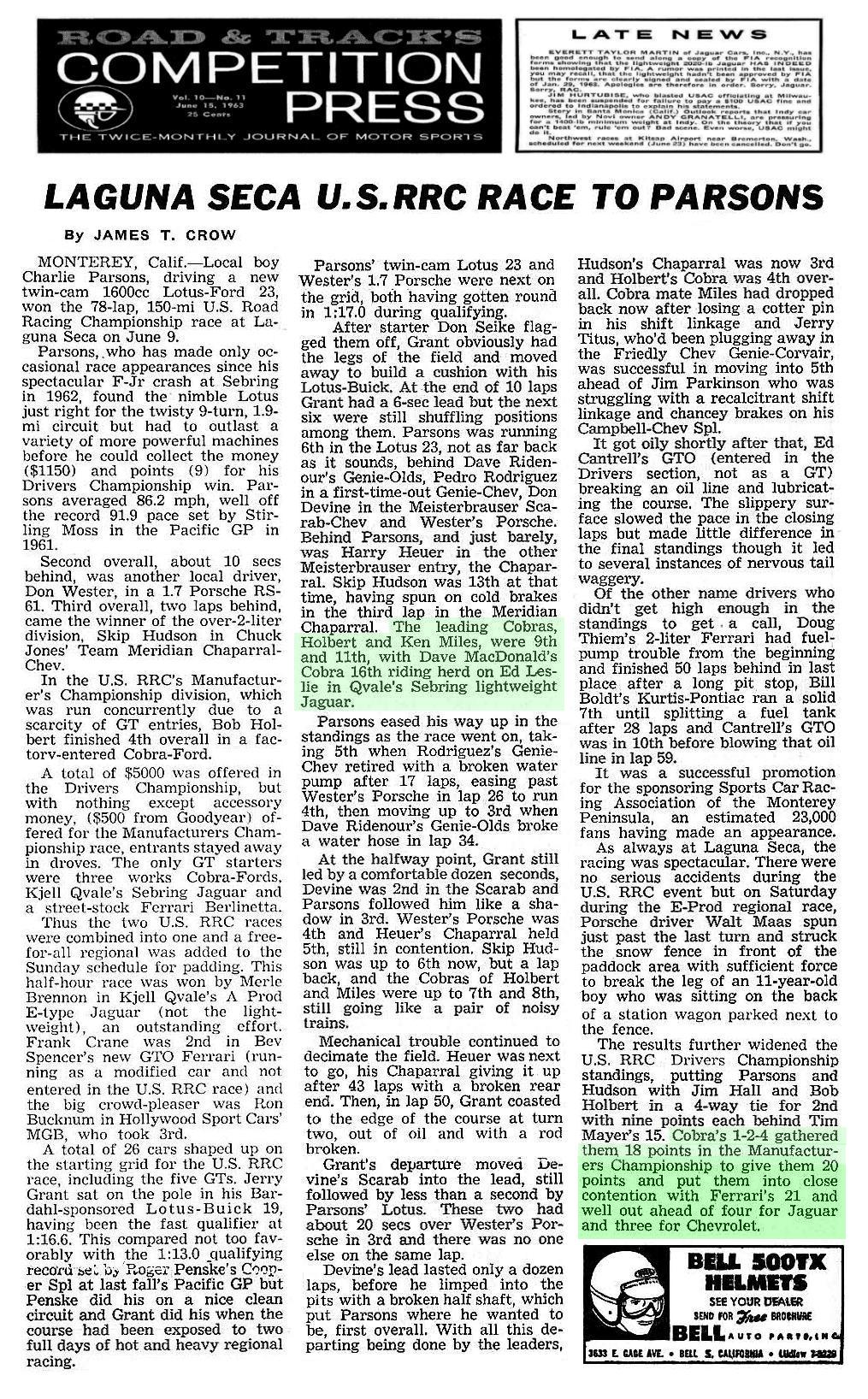 Team notes of the 1963 USRRC race at Laguna Seca gives some interesting insight on race operations at Shelby American. The plan
was to run Dave MacDonald's Cobra in both the Friday & Saturday Production races but the differential on Dave's Cobra was fried
and needed replacing. Unfortunately track organizers had changed the time of Saturday's race and by the time they arrived it was over.

Dave's pit pass for this Laguna Seca race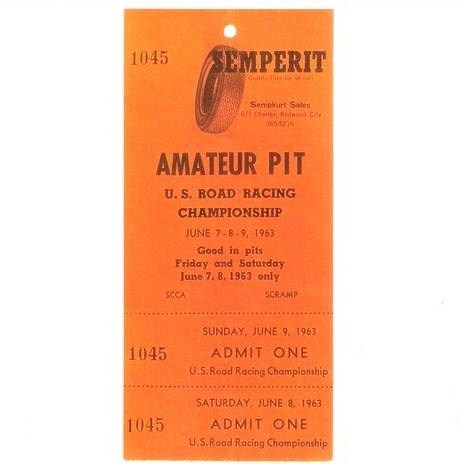 Cobra Roadster CSX2128 - famously known as "Hey Little Cobra" beautifully restored to its 1963 Sebring livery. This historic Cobra
is owned by Dave & Debi Furay (2012). Cobra CSX2128 first-ever win was at Pomona in July '63 and driven by Dave MacDonald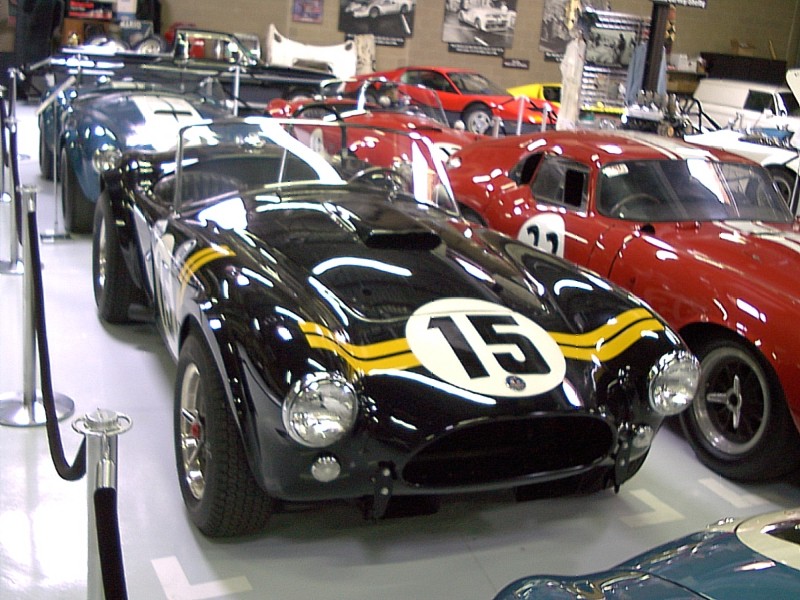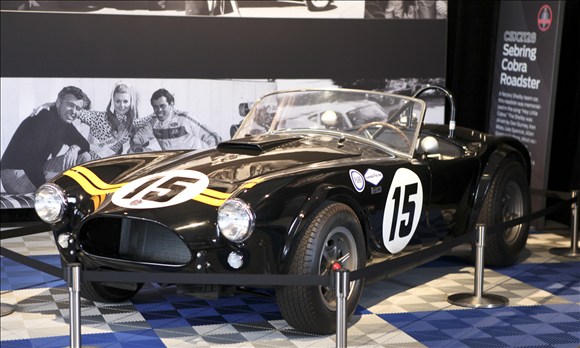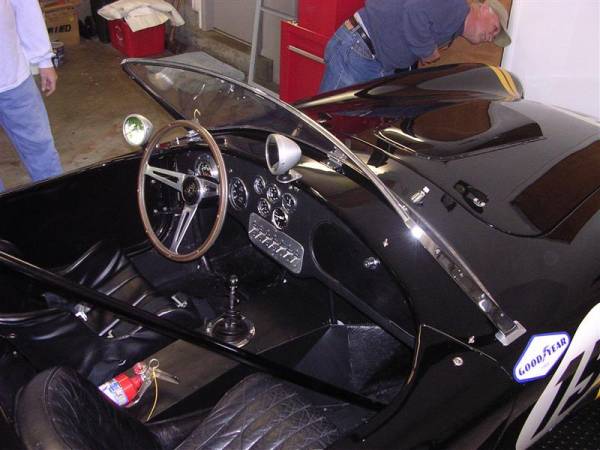 Album by the Rip Cords featuring CSX2128 on the cover. Two little known facts. 1) The Rip Chords were not actually a "real" group.
All songs on the album were performed colaborativly by the Beach Boys and Jan & Dean. 2) "Hey Little Cobra" lyricist Carol Connors'
real name is Annette Kleinbard.
Hey Little Cobra lyricist Annette Kleinbard - aka Carol Connors. Photo Dave Friedman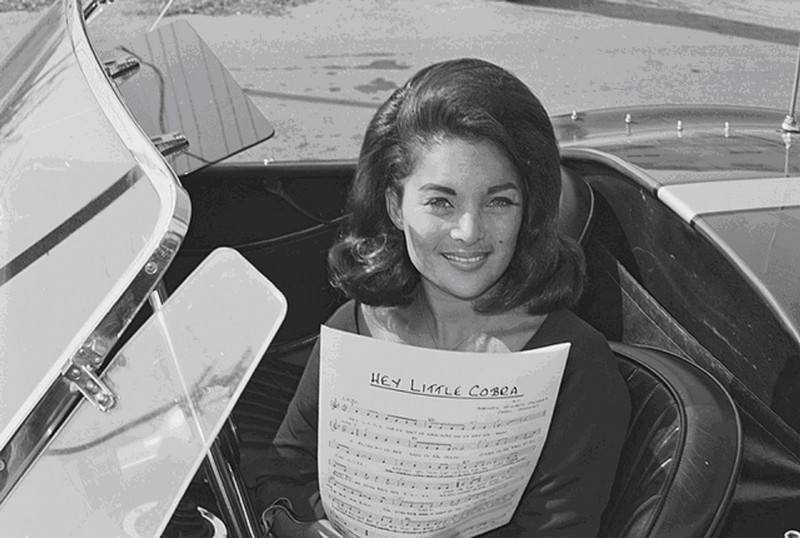 Photo Dave Friedman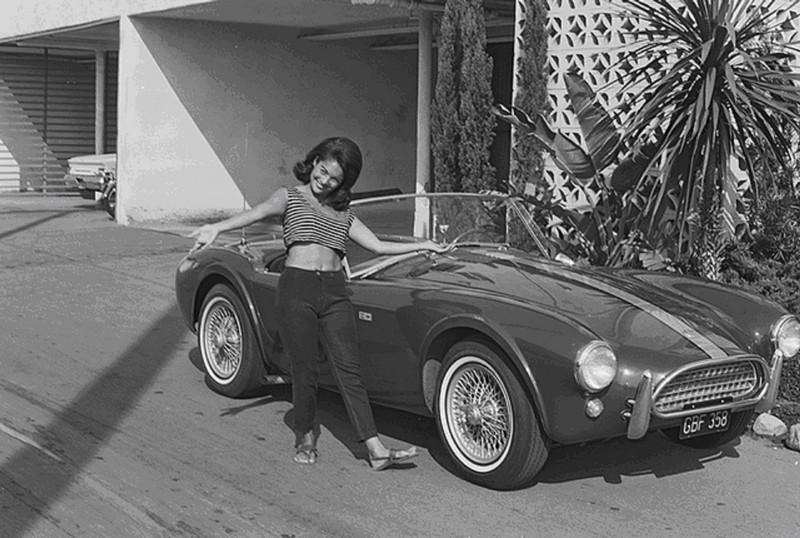 Model of CSX2128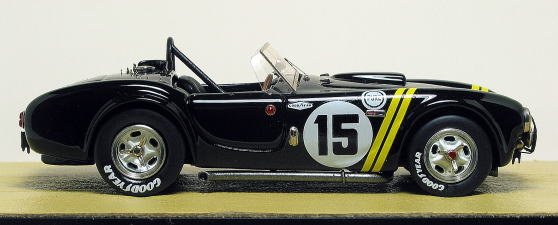 Model of CSX2128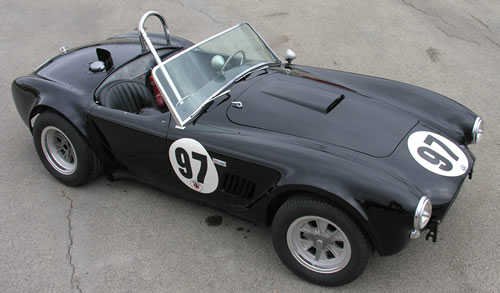 The mighty Cobra Roadster knocked Ferrari off its perch and wound up winning the 1963 USRRC Championship! Photo Pete Brock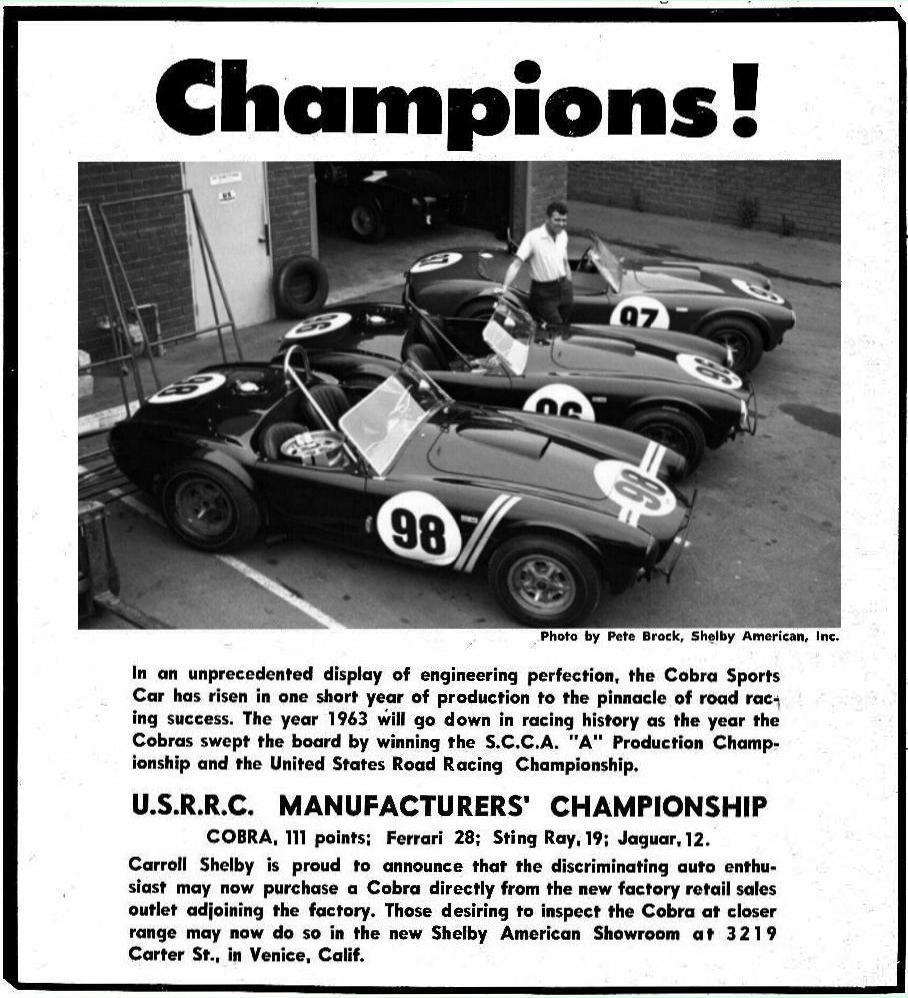 2011 Shelby Hauler with Dave's image on the side. Hauler travels the country transporting various Shelby vehicles to auto shows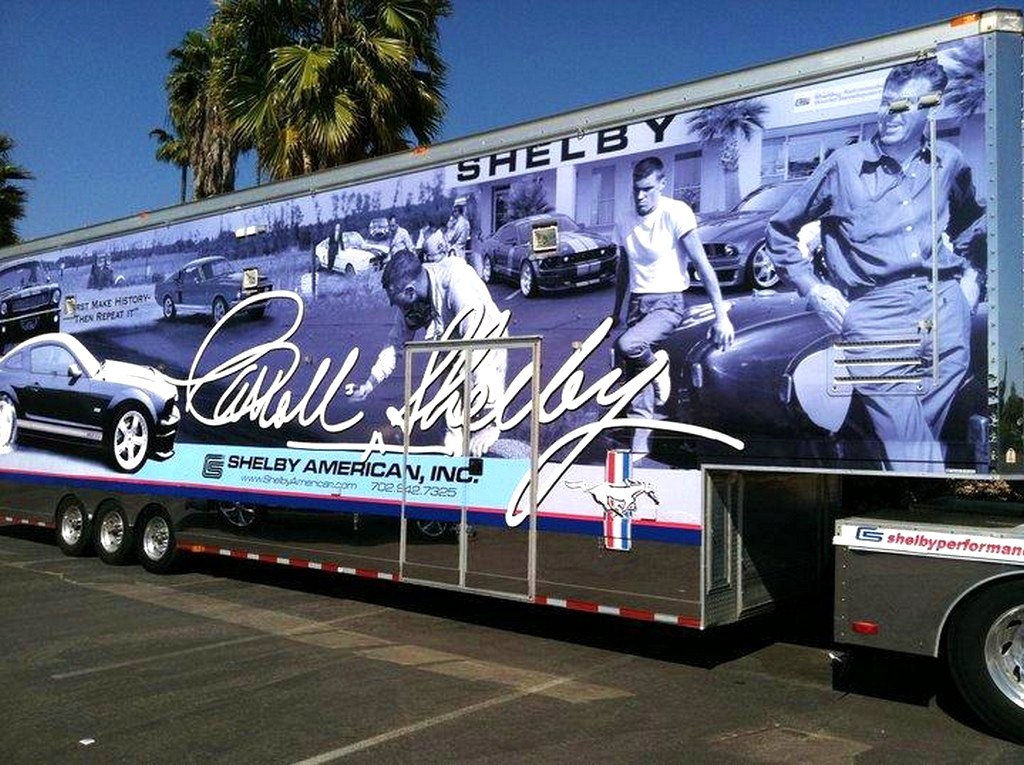 The MacDonald family at the Pomona Fairgrounds for the Shelby-Ford-Cobra 50yr Anniversary Reunion in 2012