July 21, 1963 Kent Washington - Carroll Shelby, still grinning from Dave MacDonald's back-to-back-to-back wins at Pomona in
Cobra CSX2128 - roll into Kent Washington for the GT Manafactureres Championship race. The Shelby team brought 3 Cobra
Roadster 289's to battle a number of Ferrari 250 GTO's and Corvette Stingrays. MacDonald will again drive Cobra CSX2128 -
(CSX2128 would end up on the cover of the Rip Cords "Hey Little Cobra" album)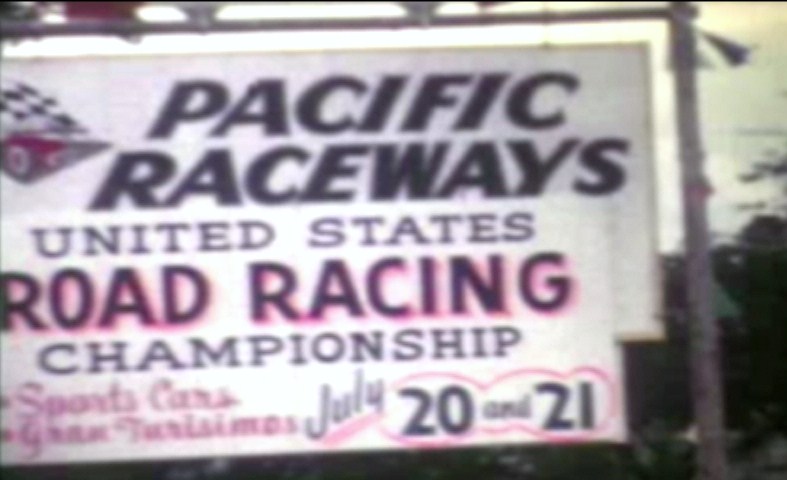 Shelby had already entered the Roadsters in the Manafactureres race for GT cars, but once he arrived made the decision to pit
them against a slew of modified Porsches, Lotuses, Genies and Chaparrals in the Modified race later in the day.
In the GT race the Shelby Cobras jumped out to the early lead and were running 1-2-3. That's Ken Miles (98), Bob Holbert (99)
and Dave MacDonald (97)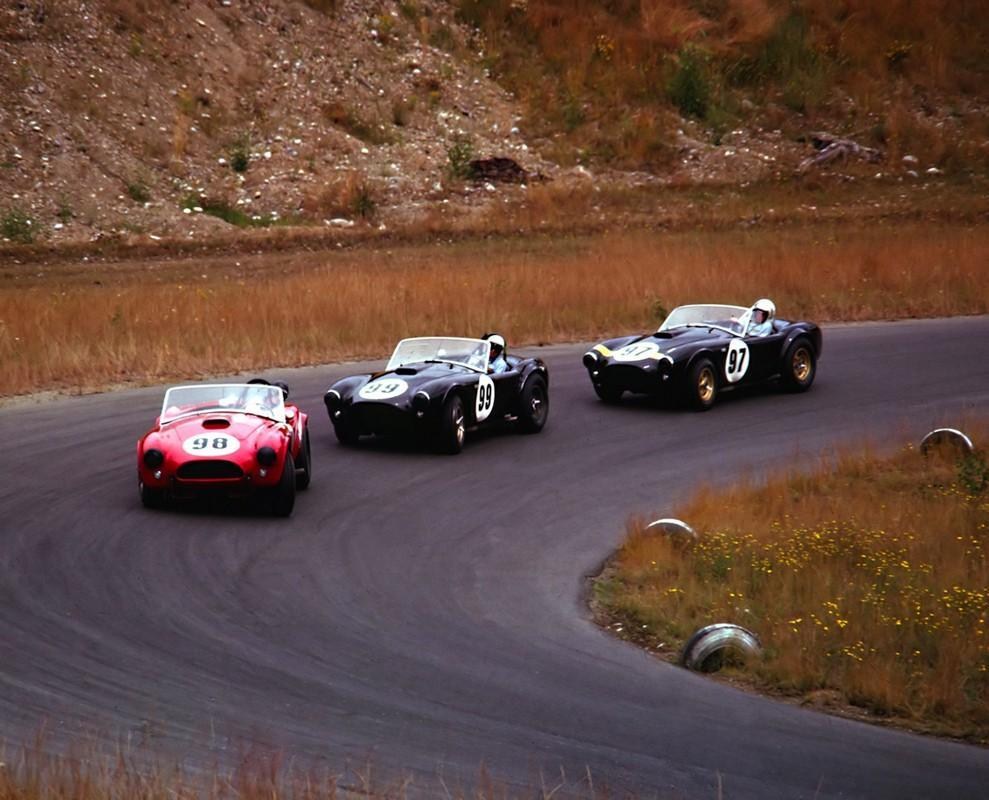 Mike Gammino in his beautiful Ferrari 250 GTO running hard in the GT Manufacturers race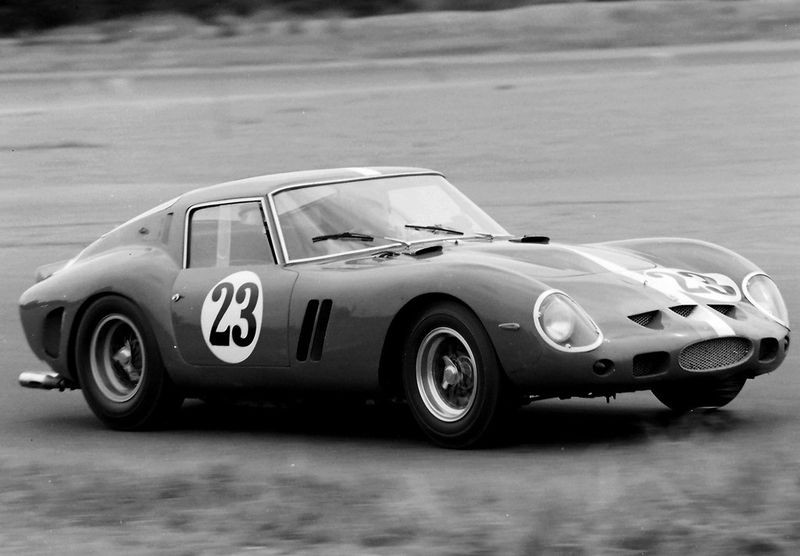 Ditto for Frank Crane
Jerry Grant ran strong in the GT Manufacturers race and midway through had his Corvette Stingray running 4th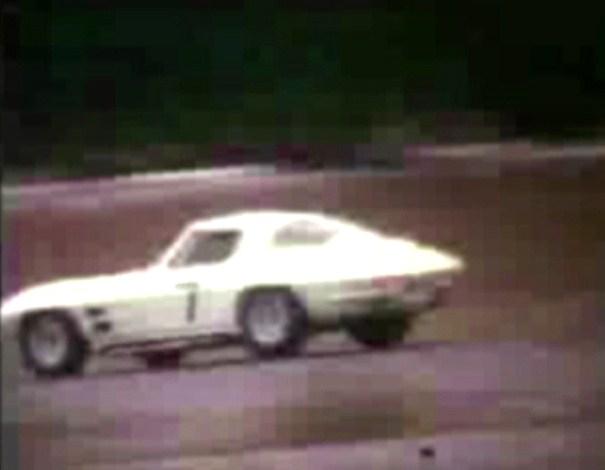 Late in the GT race the Cobras are still log jammed at the front running 1-2-3.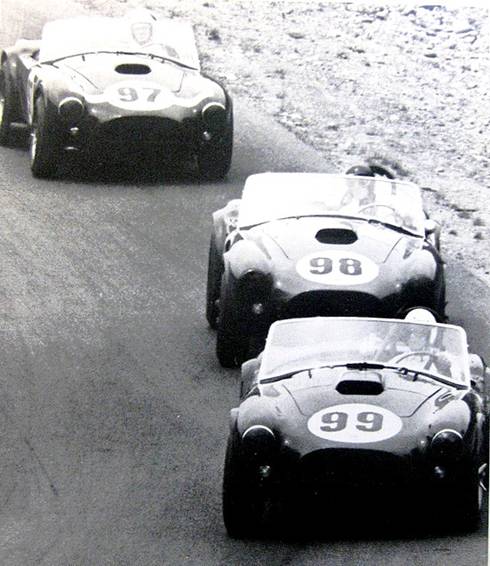 And they finished 1-2-3 too ... but with Dave MacDonald passing teammates Ken Miles & Bob Holbert to score the victory.
All 3 Cobras finished a lap ahead of the field. This win at Kent gave MacDonald four consecutive wins in the Shelby Cobra!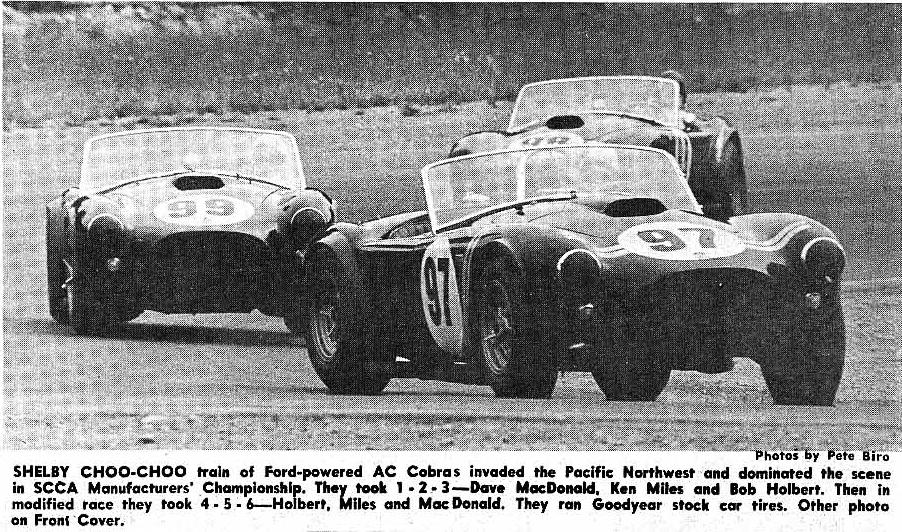 Happy with the 1-2-3 finish Dave MacDonald, Ken Miles & Bob Holbert debrief before the modified run. Photo Ron Miller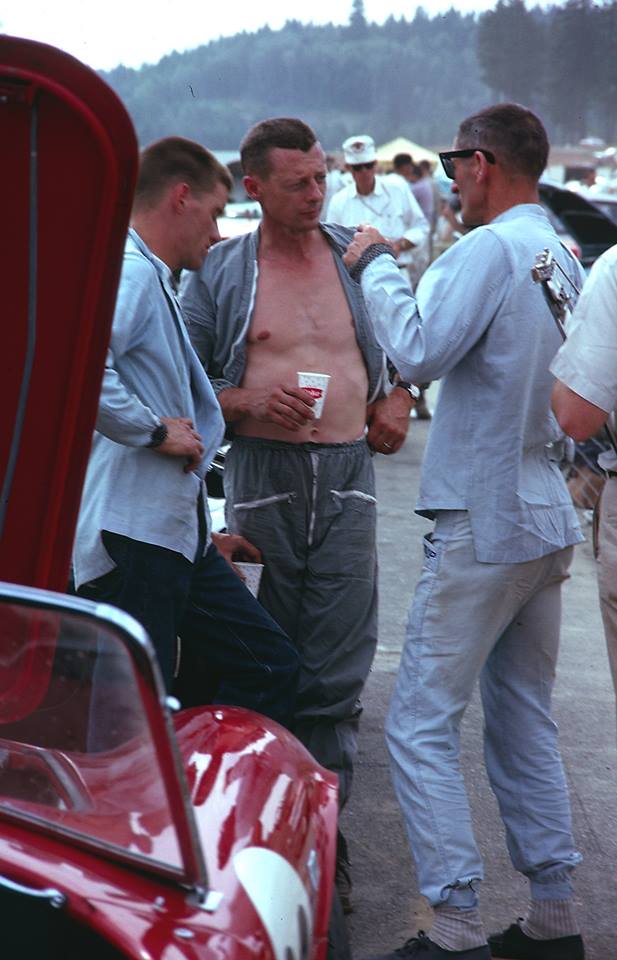 So after running 150 miles in the Manufacturers race Shelby refueled the Roadsters and ran them in the Modified event.
Below: Ken Miles in his Cobra Roadster leading the Porsche of Don Wester. Photo Julian Veovich
Beautiful road course of Pacific Raceways at Kent WA. Photo The Henry Ford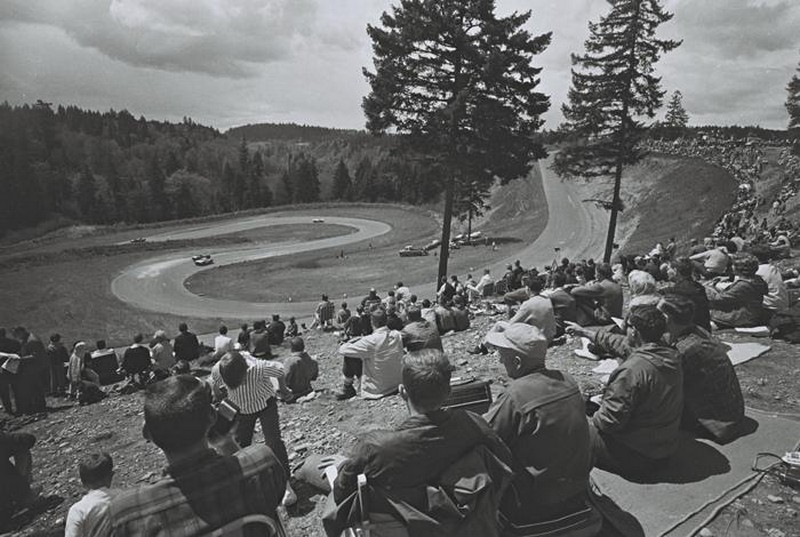 Superstar Pedro Rodriguez was race winner in his Genie Chevrolet. Holbert, Miles & MacDonald placed 4-5-6 in this race.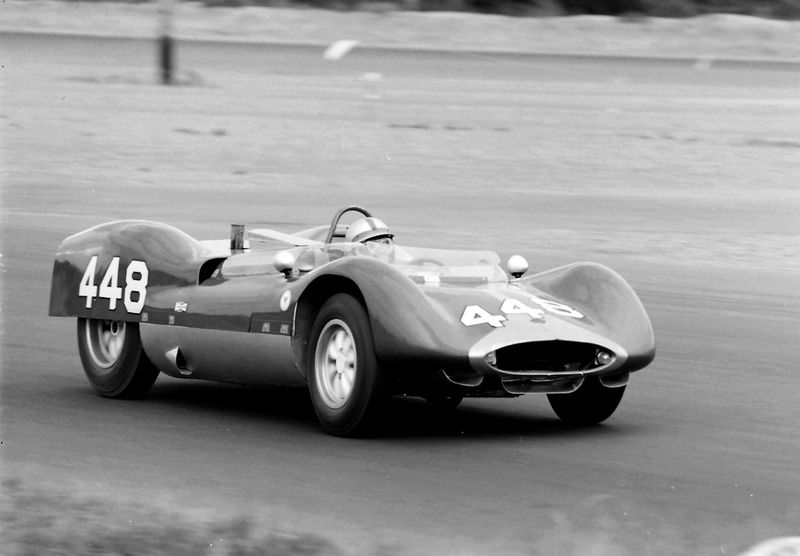 Race results for both the Manufacturers race and Modified race. These results helped the Cobras increased their lead over Ferrari
in the USRRC Manufacturers' Championship, a title an American team had never won to that point. Video footage of this race
can be seen in Dave's Racing Video section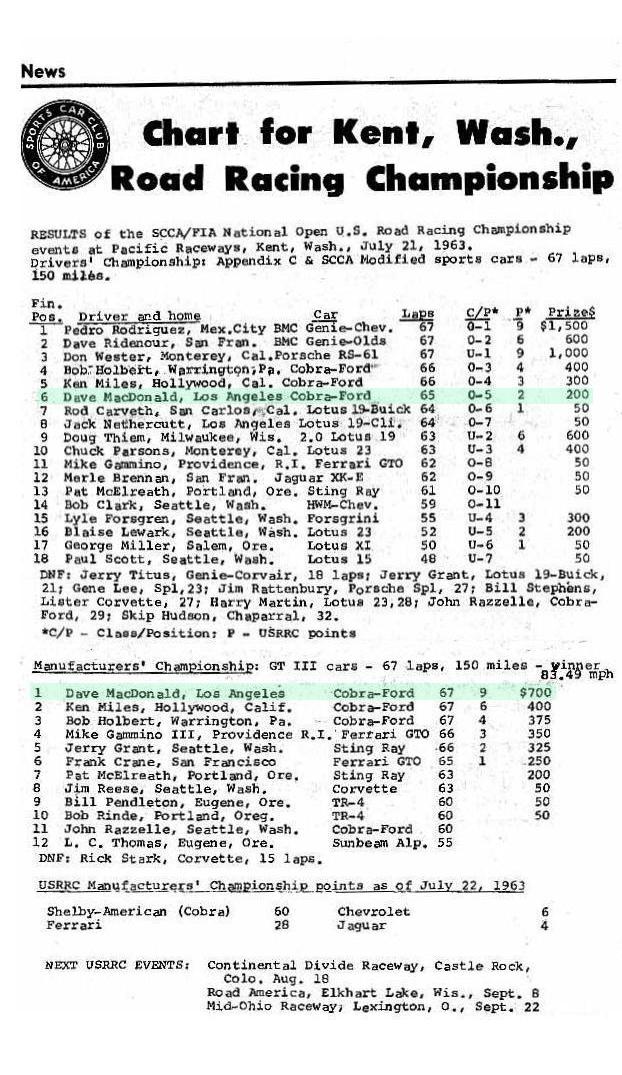 News articles recapping the July 21, 1963 races at Kent WA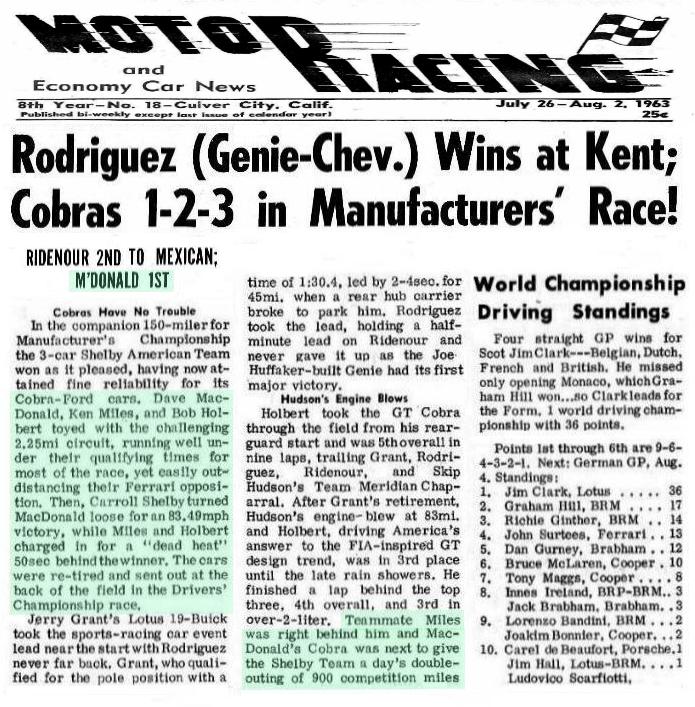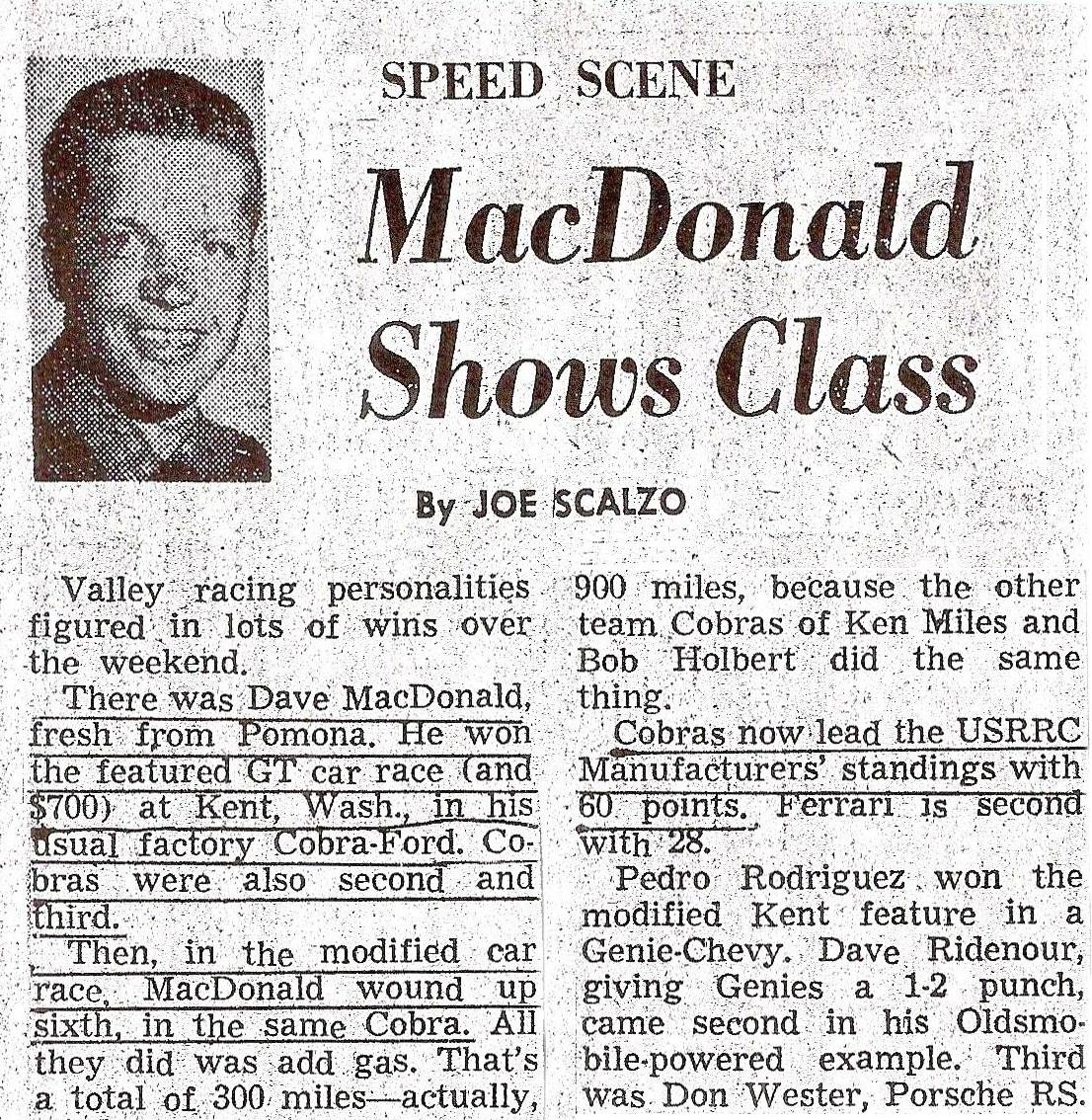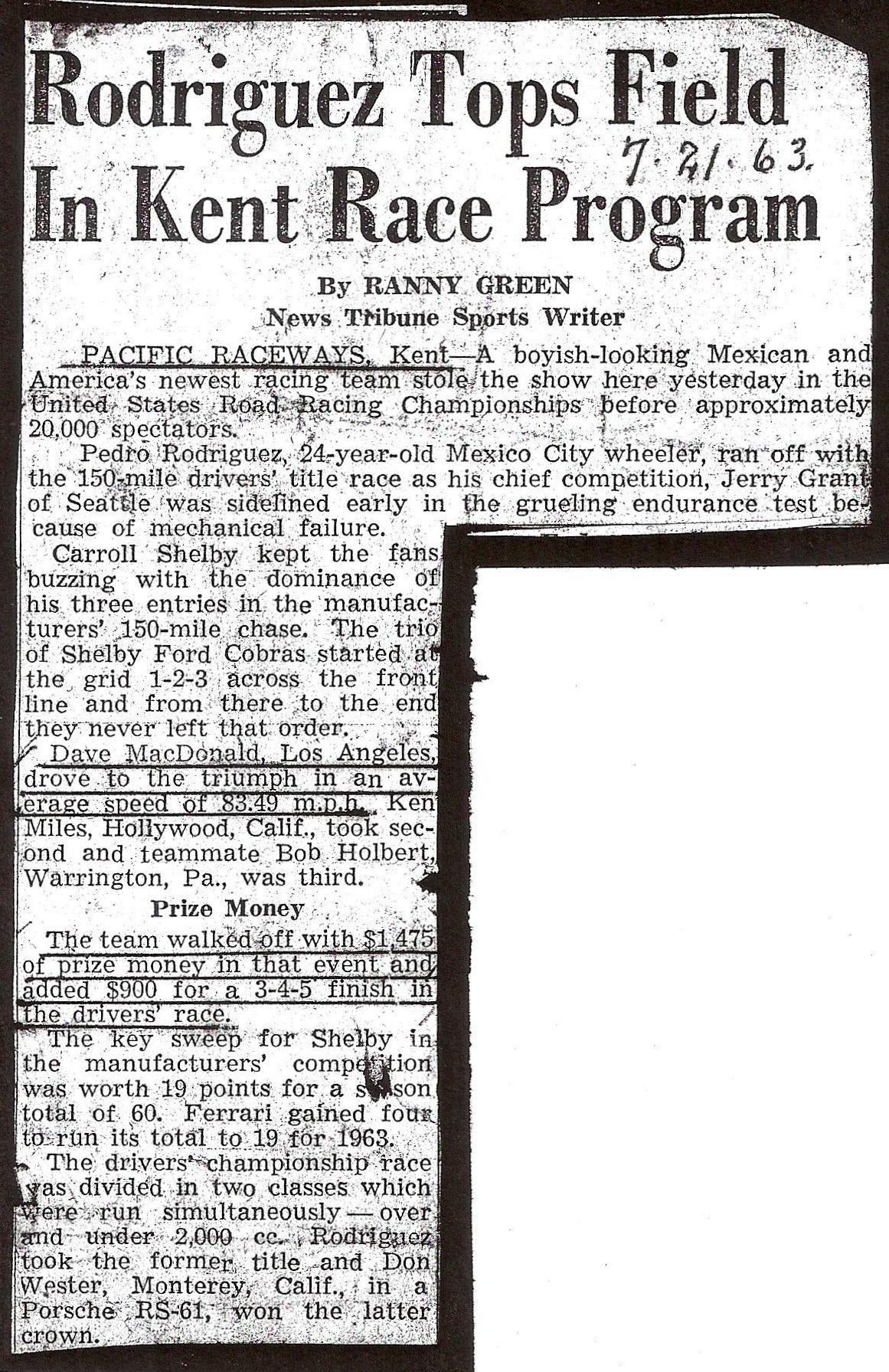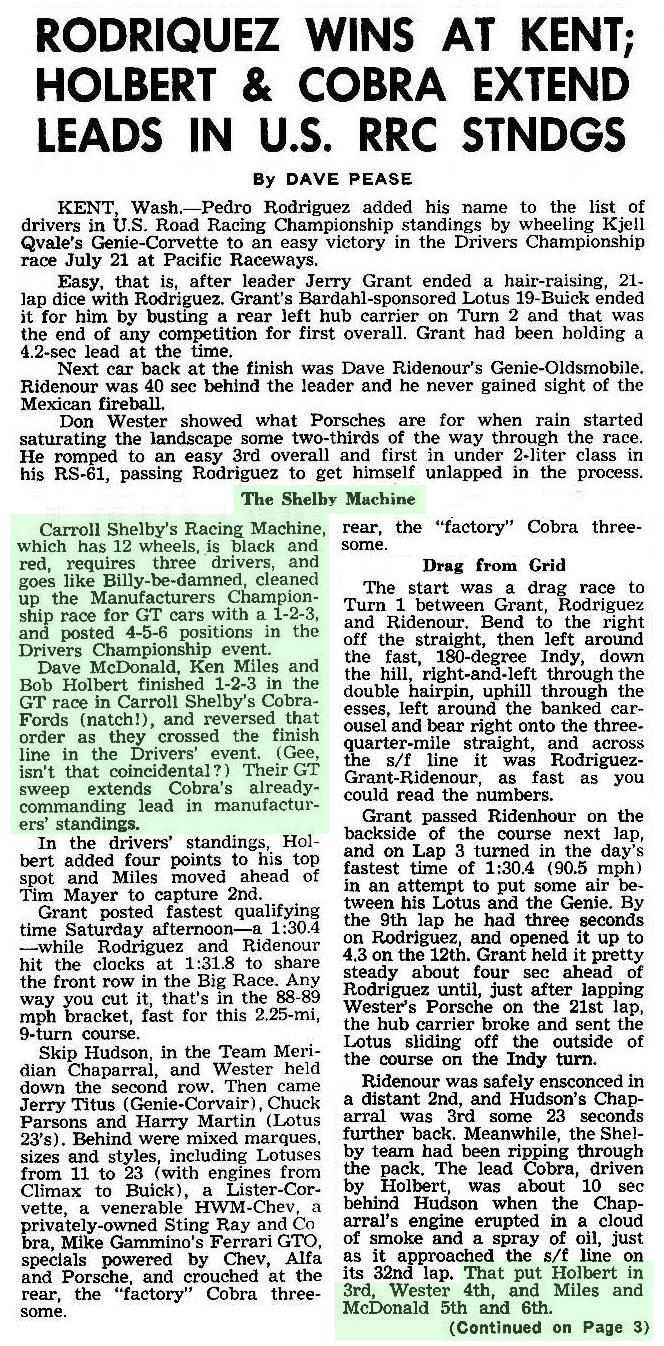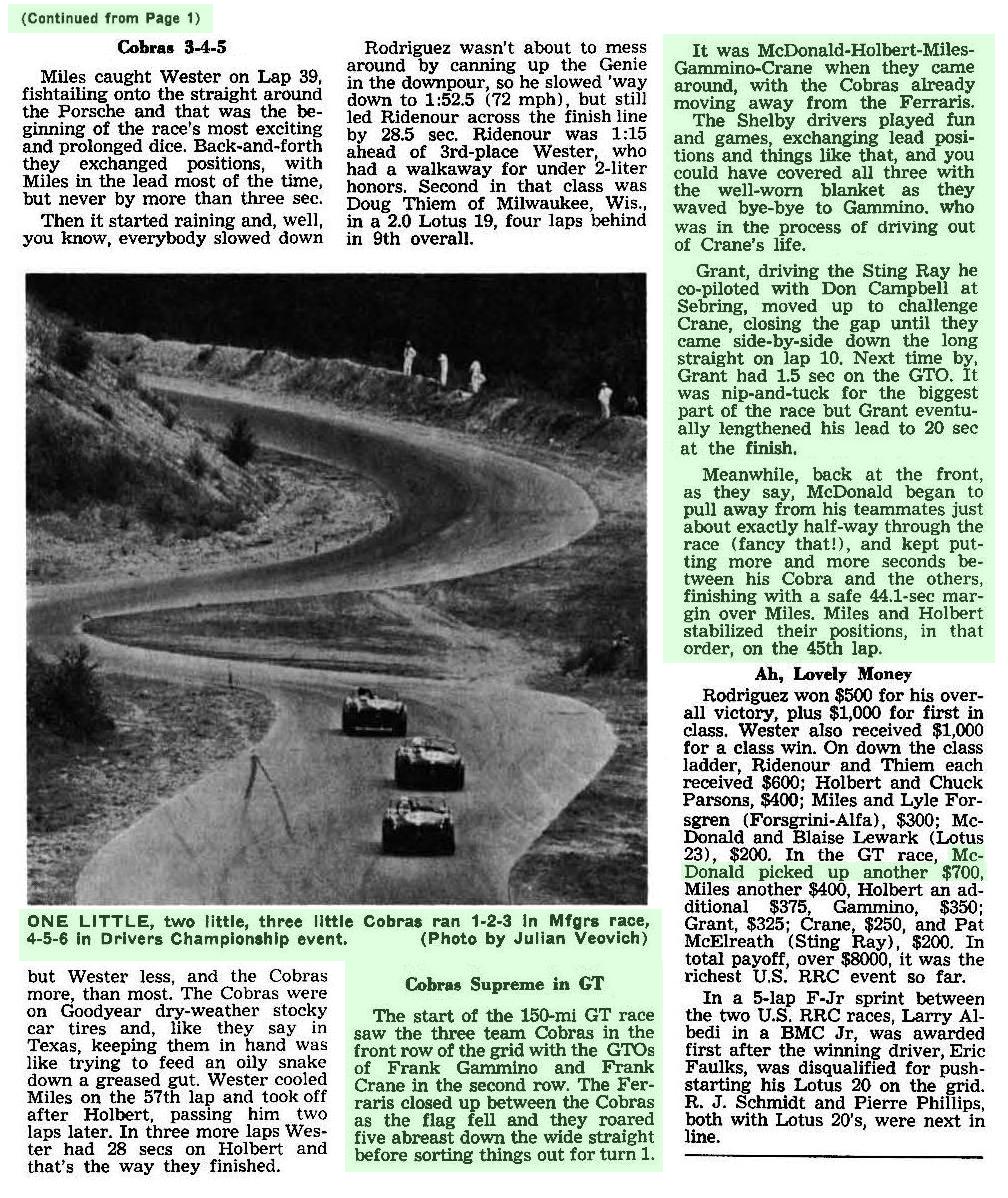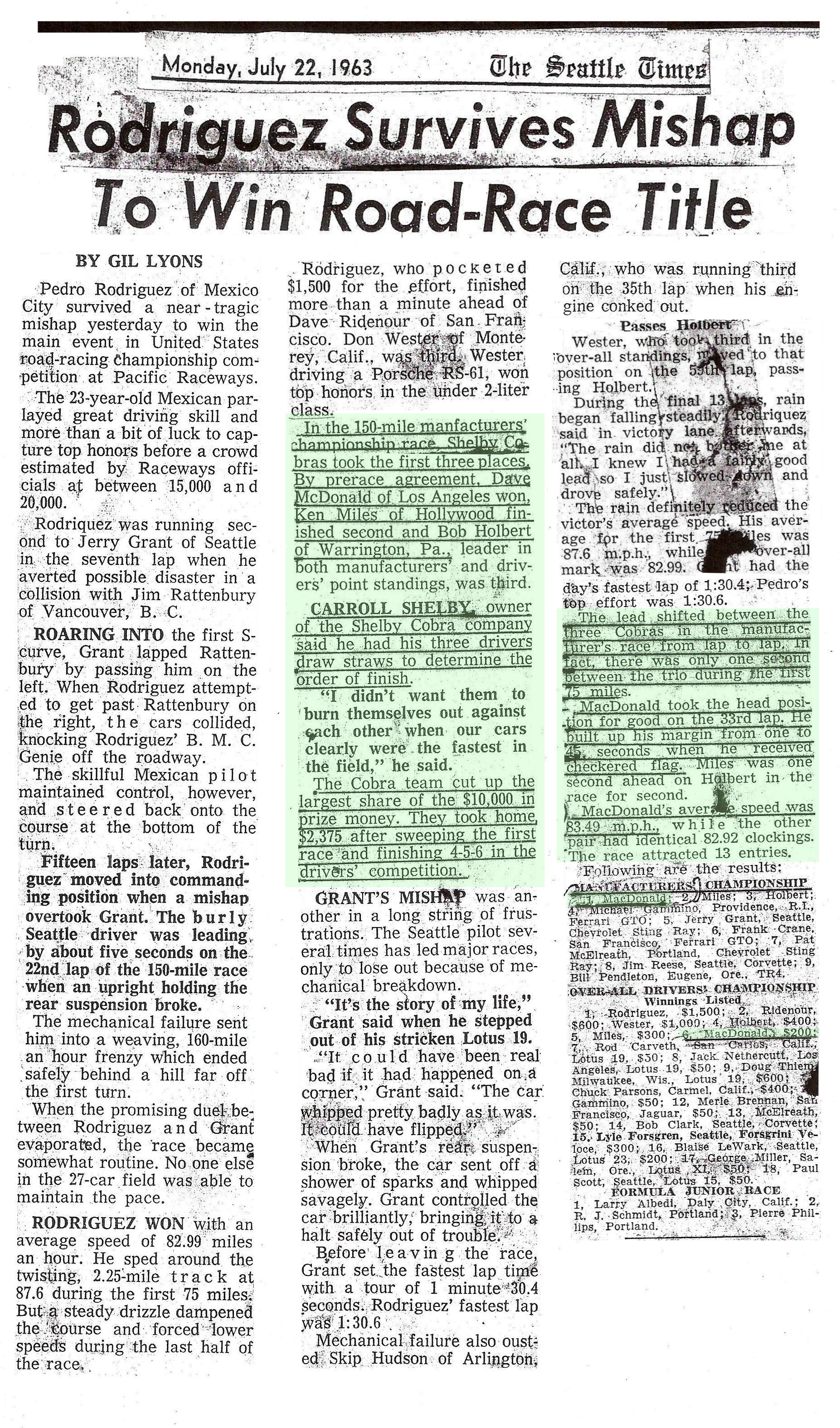 Cobra Roadster CSX2128 - famously known as "Hey Little Cobra" beautifully restored to its 1963 Sebring livery. This historic
Cobra is owned by Dave & Debi Furay (2012). Dave MacDonald ran CSX2128 to its first-ever victory at Pomona in July '63.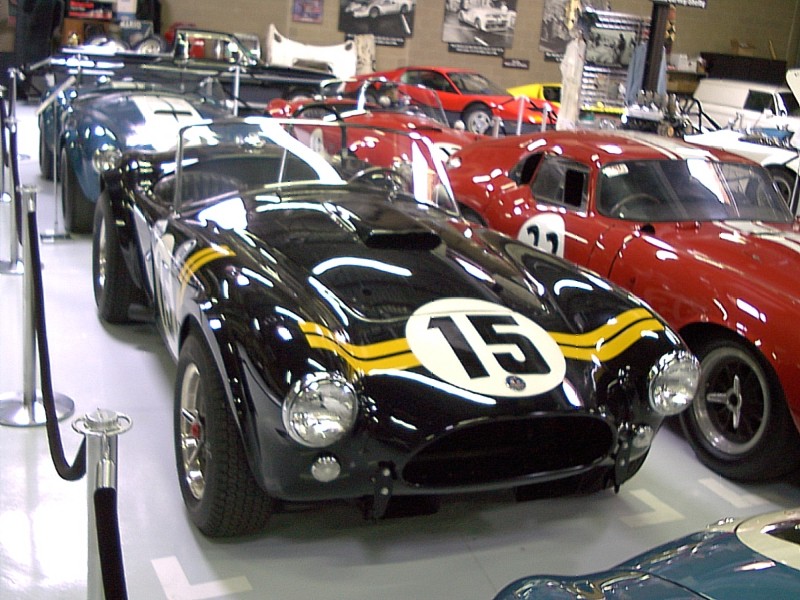 Shelby Cobra CSX2128 on display at the 2012 Rolex Monterey Historics at Laguna Seca Raceway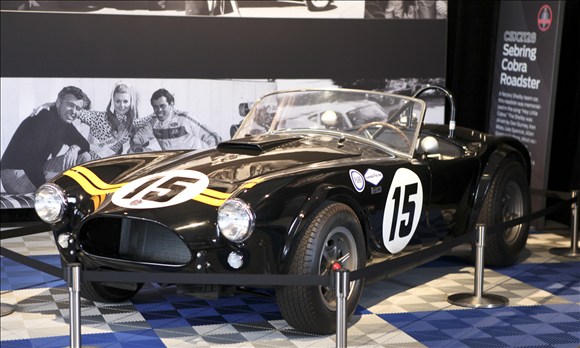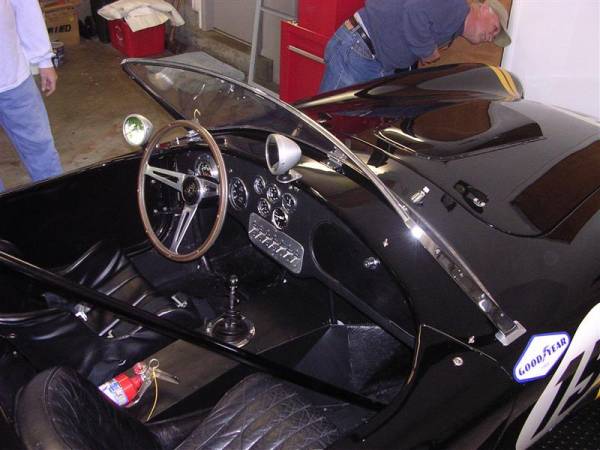 Album by the Rip Cords featuring CSX2128 on the cover. Two little known facts. 1) The Rip Chords were not actually a"real"
group. All songs on the album were performed colaborativly by the Beach Boys and Jan & Dean. 2) "Hey Little Cobra"
lyricist Carol Connors' real name is Annette Kleinbard.
Hey Little Cobra lyricist Annette Kleinbard - aka Carol Connors in a Shelby Cobra. Photo Dave Friedman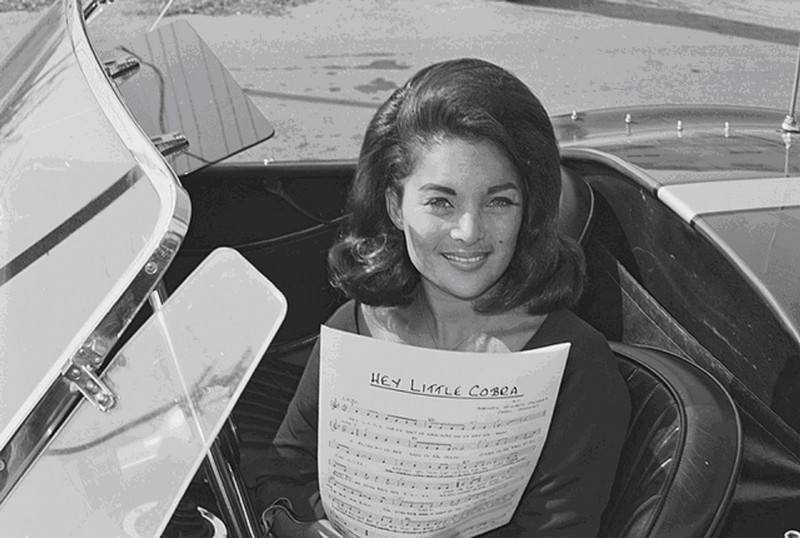 Photo Dave Friedman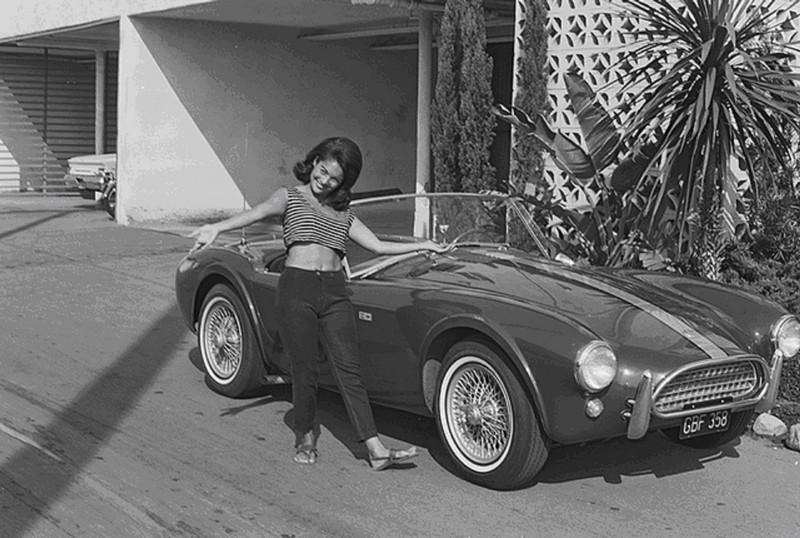 Model of CSX2128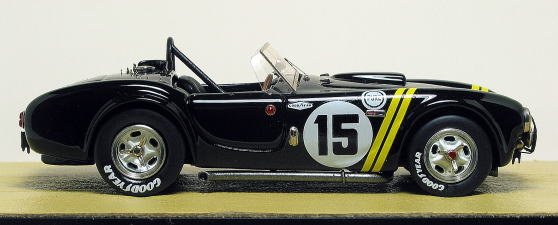 Model of CSX2128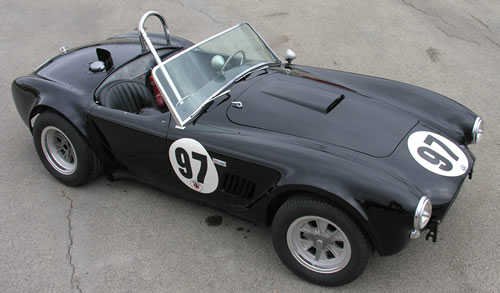 In '63 the mighty Cobra Roadster knocked Ferrari off its perch and won the 1963 USRRC Championship!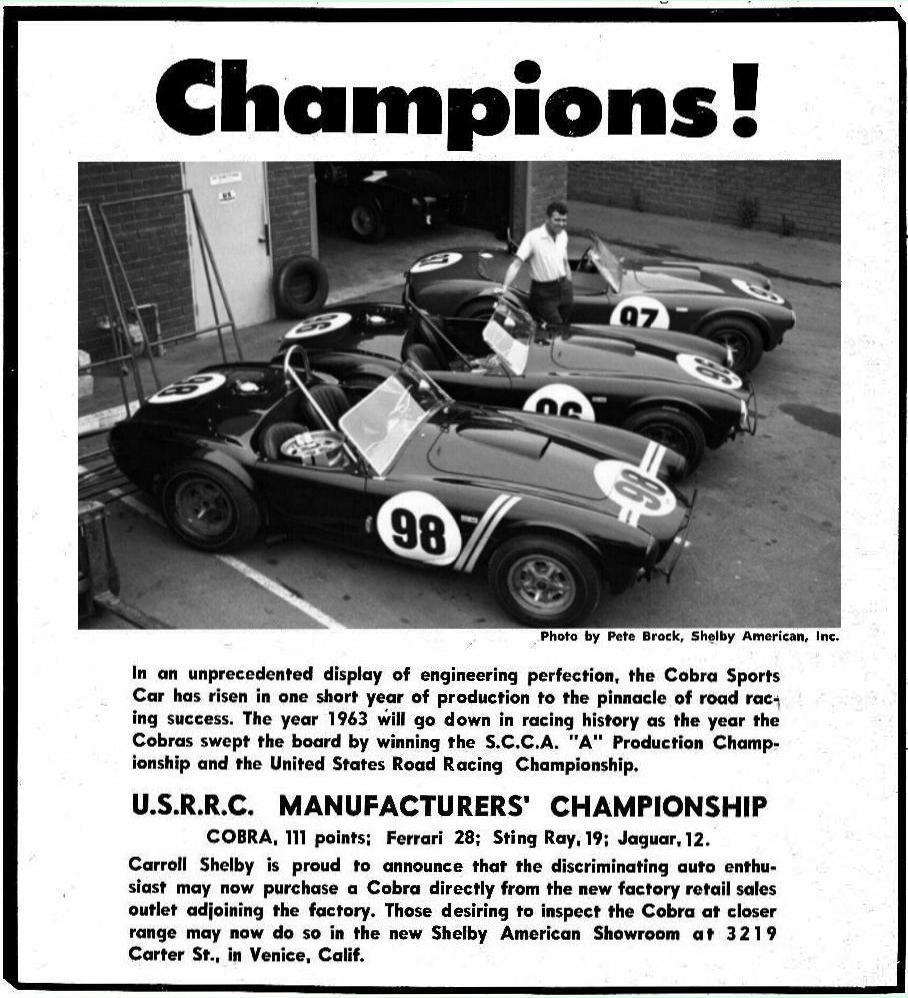 2011 Shelby Hauler with Dave's image on the side. Hauler transports Shelby vehicles to various auto shows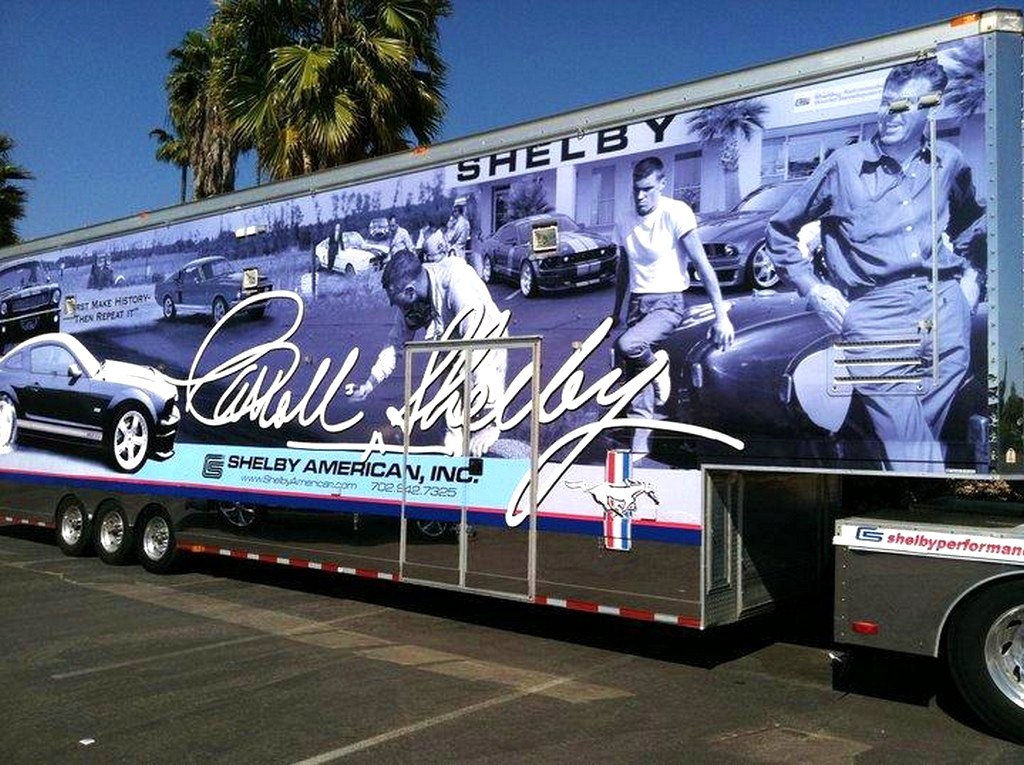 The MacDonald family at the Pomona Fairgrounds for the Shelby-Ford-Cobra 50yr Anniversary Reunion in 2012