May 26, 1963 Pensacola GT race - Dave MacDonald and the Shelby American team at the USRRC event. Ken Miles (97) on the
pole, MacDonald (98 - CSX2128) on the outside and newly hired Bob Holbert (96) in the middle and for a Cobra front row sweep.
Bob Johnson in an independant Cobra is behind them accompanied by a slew of Ferraris, Stingrays and Jags.

Lap 15 and Dave MacDonald's Cobra running 2nd behind new teammate Bob Holbert. The Cobra that Dave ran here at Pensacola
is Cobra CSX2128, the same car that appeared on the cover of the Rip Chords album in the 1960's. The album contained the hit
song "Hey Little Cobra", which was written by Carol Connors. Photo Dave Friedman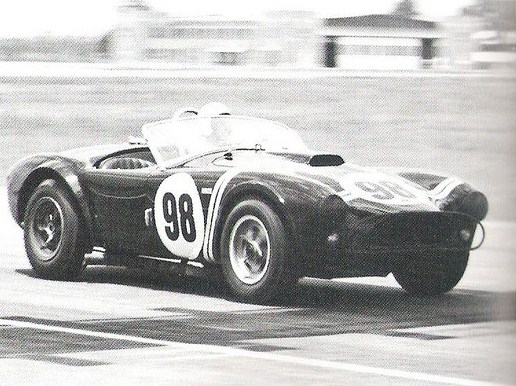 Ken Miles after an early off road excursion has his Cobra Roadster back in 3rd ahead of Mike Gammino's Ferrari 250 GTO
Holbert out in front of Roger Penske's Ferrari 250 GTO but Penske would go on to win the race with Gammino 2nd and Ed Cantrell
3rd for a Ferrari sweep. MacDonald, Holbert, Miles & Johnson all dnf'd with various mechanical failures. Bad day in Cobraland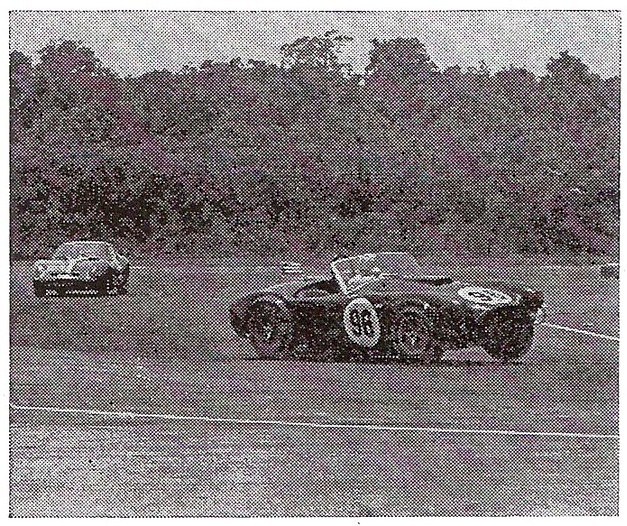 In the Pensacola modified race Ken Miles teamed up with Bob Holbert to run Bob's Porsche 718 RS 61 - and scored victory.
Articles recapping the May 26, 1963 USRRC at Pensacola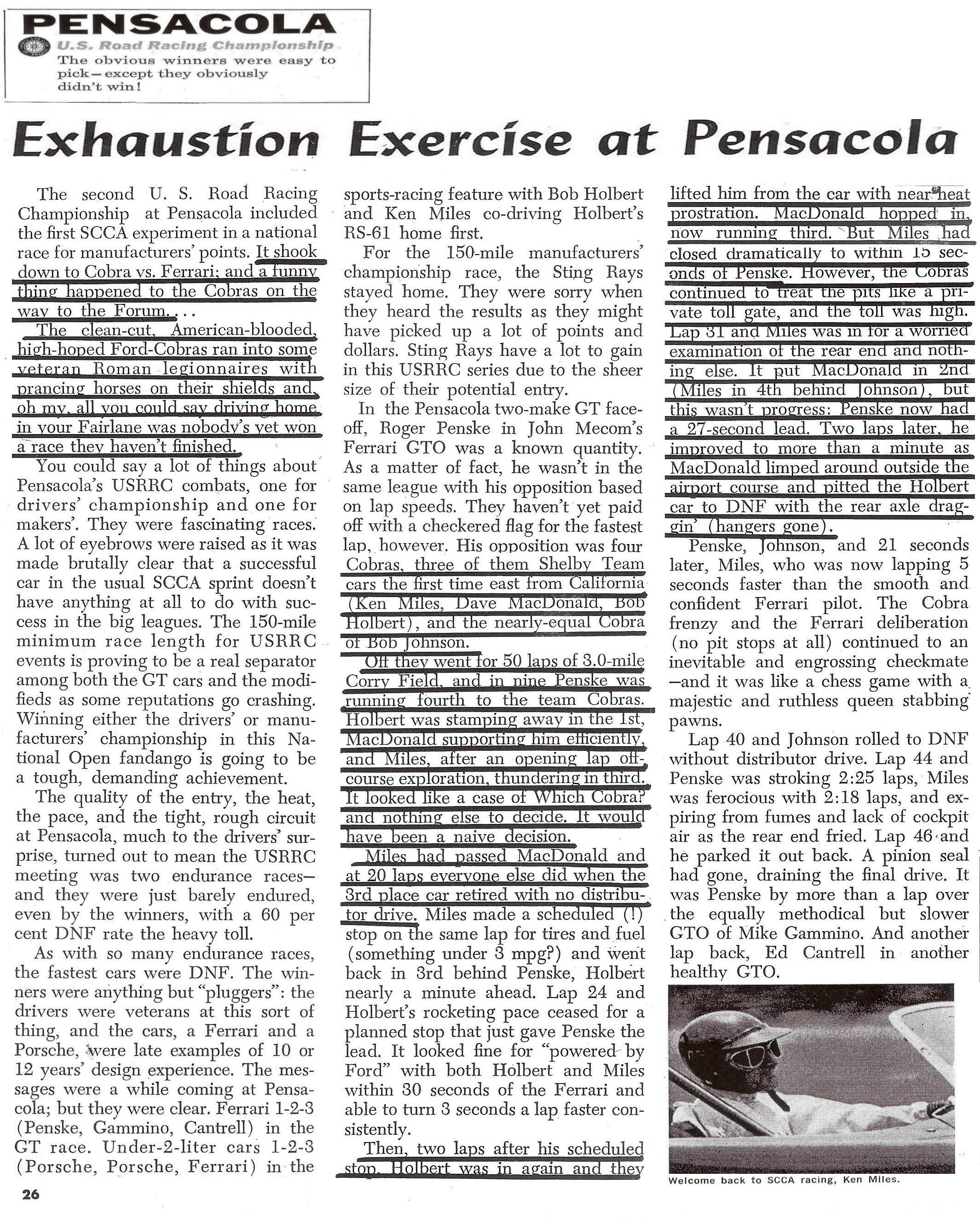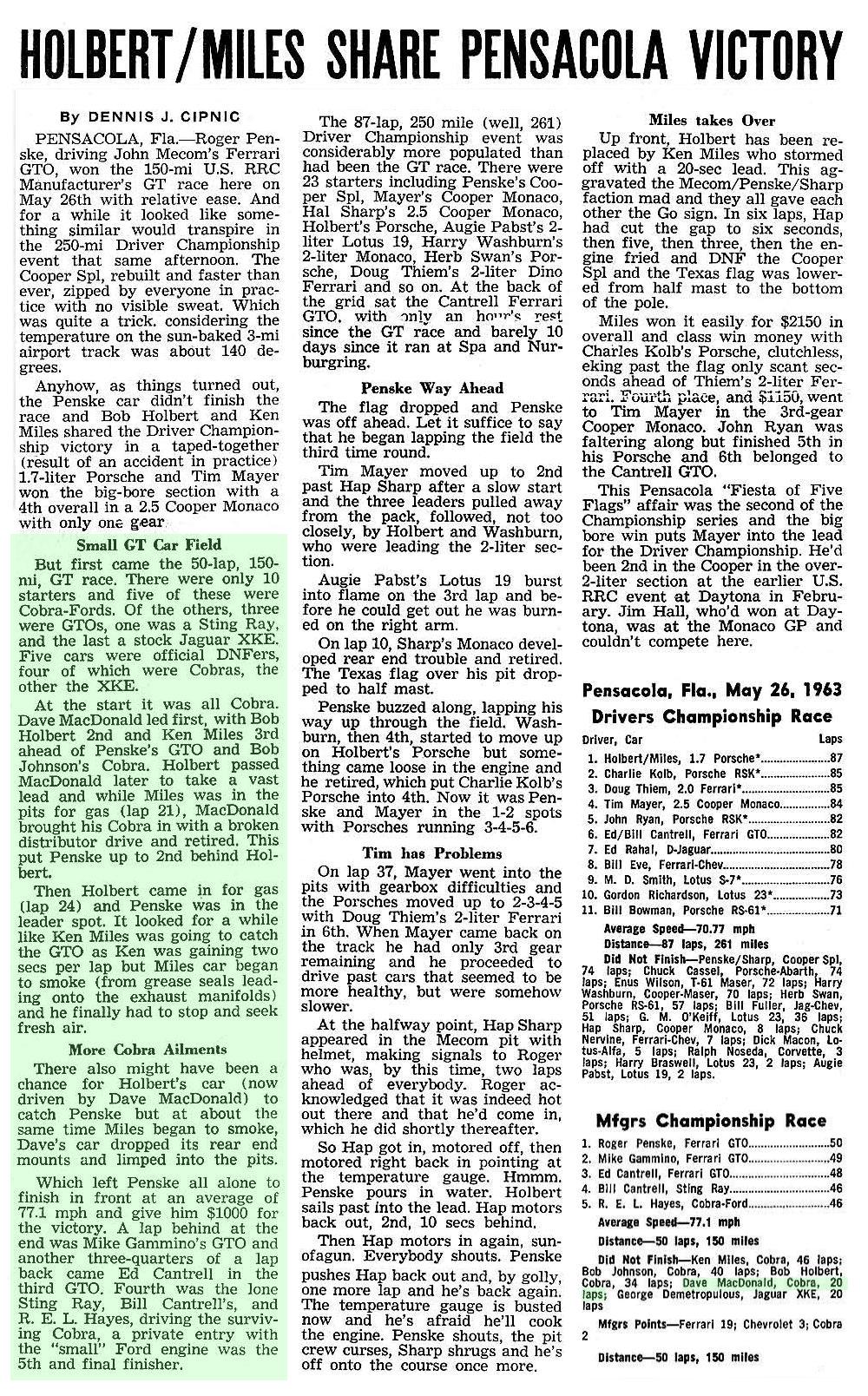 Cobra Roadster CSX2128, famously known as "Hey Little Cobra" beautifully restored to its 1963 Sebring livery. This historic Cobra
is owned by Dave & Debi Furay (2012). Cobra CSX2128 first-ever win was at Pomona in July '63 and driven by Dave MacDonald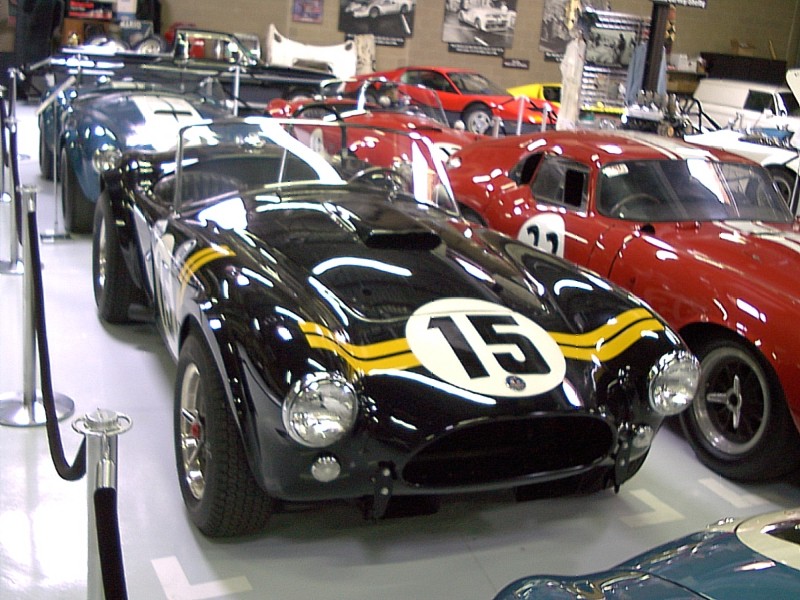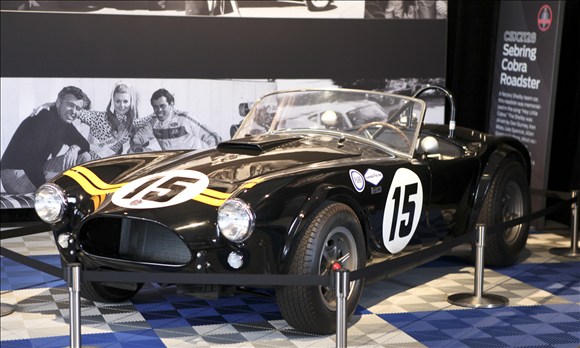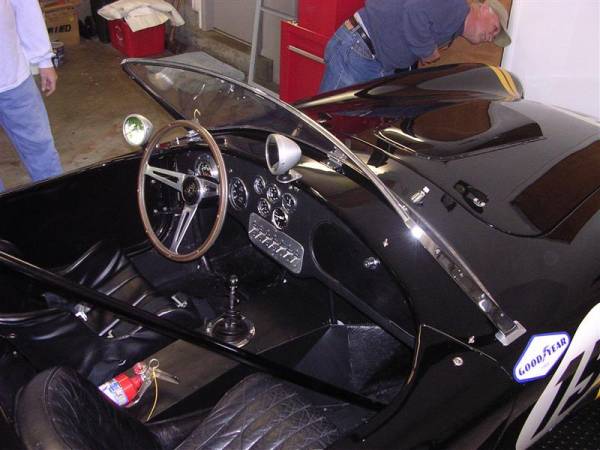 Album by the Rip Cords featuring CSX2128 on the cover. Two little known facts. 1) The Rip Chords were not actually a "real" group.
All songs on the album were performed colaborativly by the Beach Boys and Jan & Dean. 2) "Hey Little Cobra" lyricist Carol Connors'
real name is Annette Kleinbard.
Hey Little Cobra lyricist Annette Kleinbard - aka Carol Connors. Photo Dave Friedman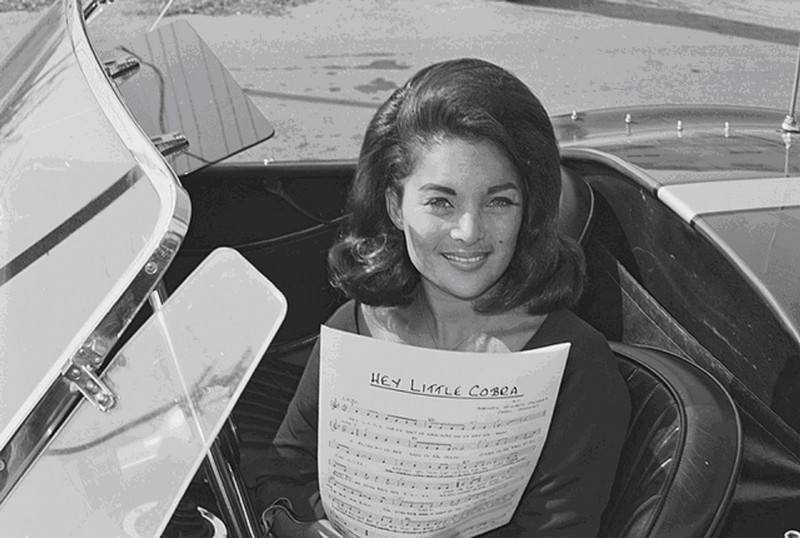 Photo Dave Friedman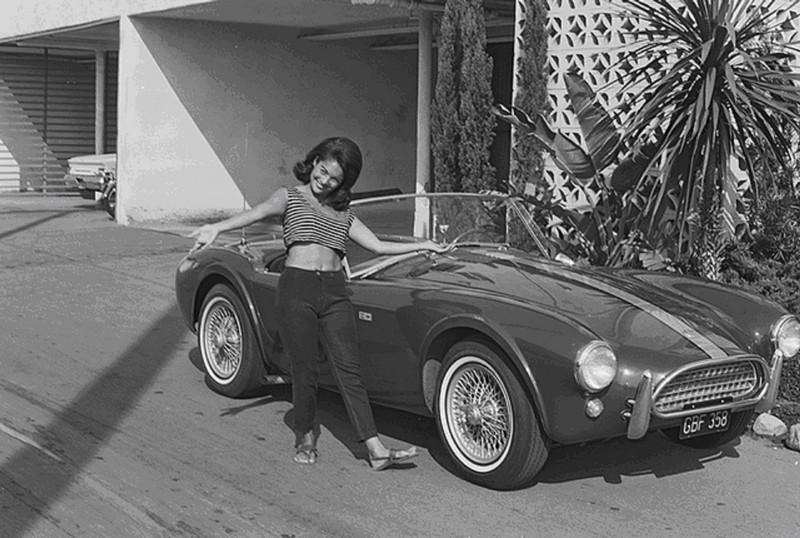 Model of CSX2128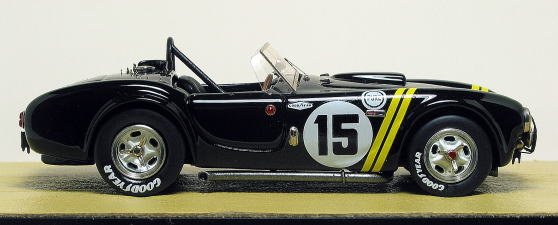 Model of CSX2128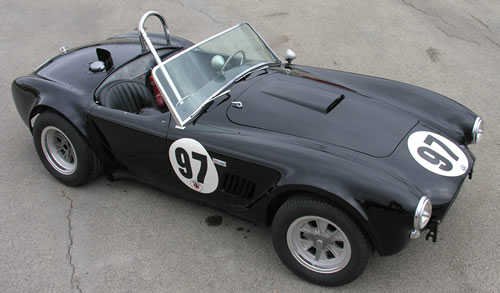 The mighty Cobra Roadster knocked Ferrari off its perch and wound up winning the 1963 USRRC Championship! Photo Pete Brock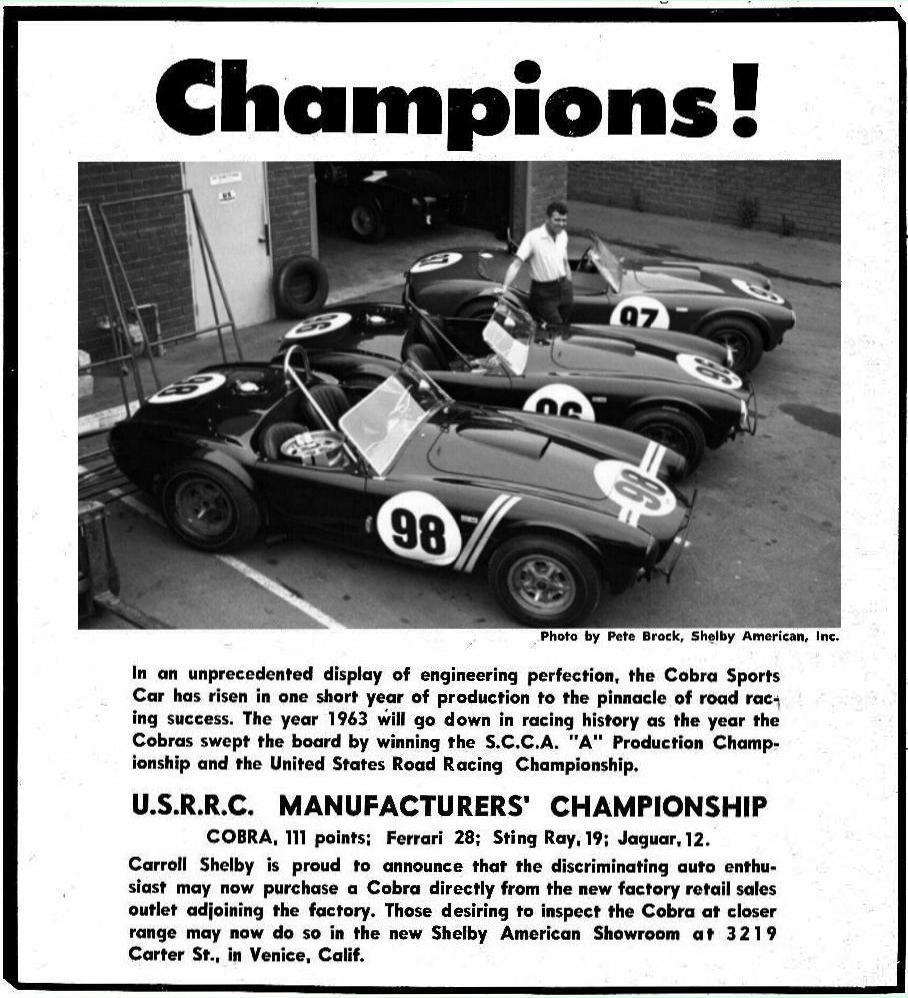 2011 Shelby Hauler with Dave's image on the side. Hauler travels the country transporting various Shelby vehicles to auto shows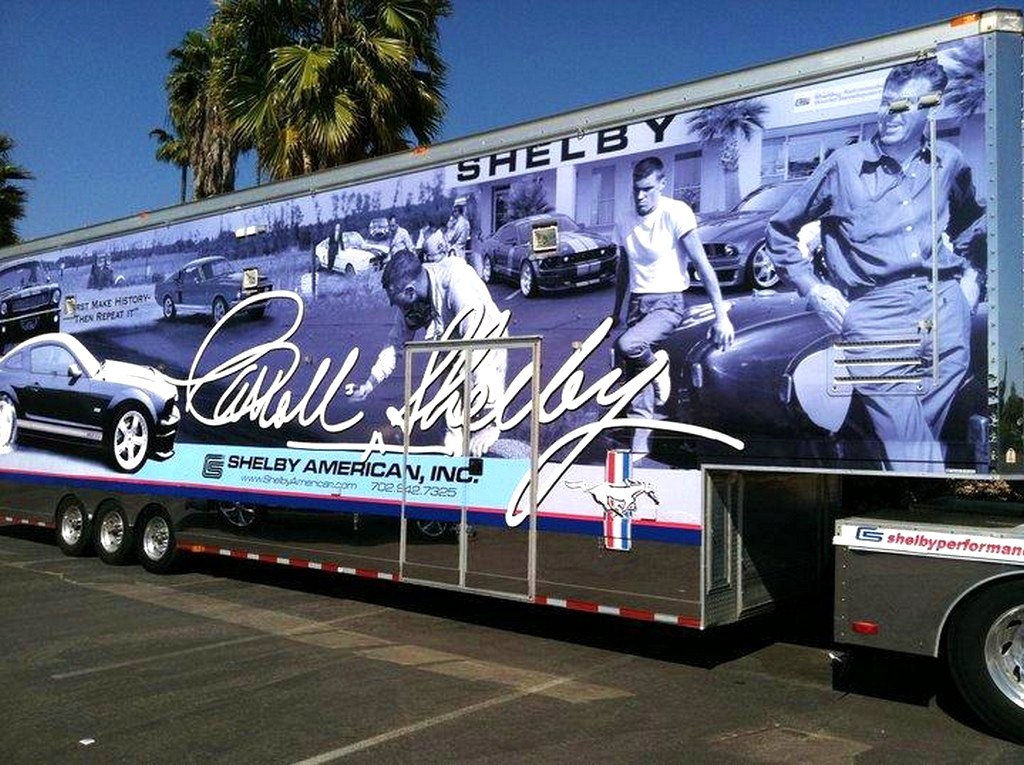 The MacDonald family at the Pomona Fairgrounds for the Shelby-Ford-Cobra 50yr Anniversary Reunion in 2012