September 8, 1963 - Dave MacDonald runs Shelby Cobra Roadster CSX2136 in the Road America 500 at Elkhart Lake. Cobra
CSX2136 is co-owned & entered by Shelby American & actor Steve McQueen. MacDonald and Bob Bondurant will be co-drivers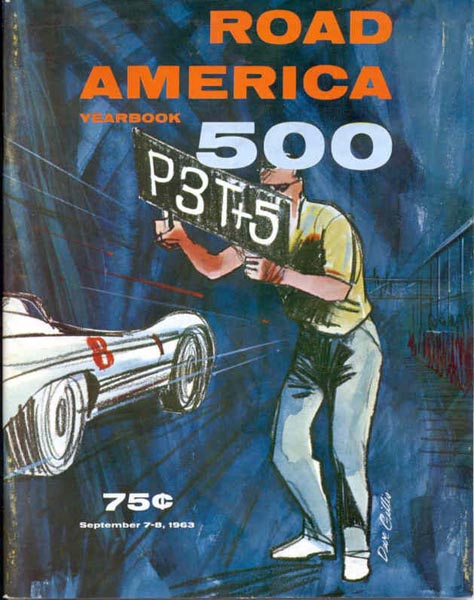 Elkhart Lake course layout. Drivers will complete this circuit 125 times in the 500 mile endurance race.
Shelby American hauler loaded with the mighty Cobra Roadsters rumbles into Elkhart Lake. The #99 Roadster will be driven by Bob
Johnson & Lew Spencer, #97 by Dave MacDonald & Bob Bondurant and #98 is a Cobra Roadster that was modified to run in the
over 2 liter division; it will be driven by Bob Holbert & Ken Miles. Photo Dave Friedman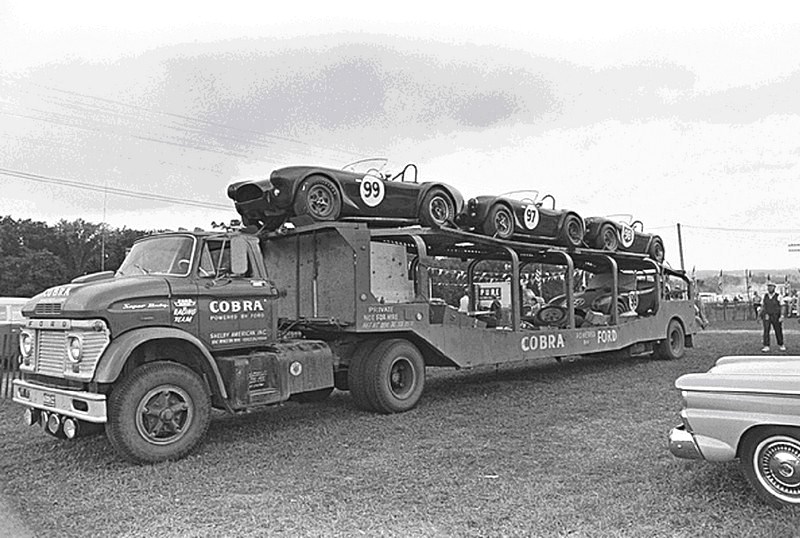 A huge throng on hand as 38,000 show up on Sunday to see some of the world's finest cars and drivers. Photo Dave Friedman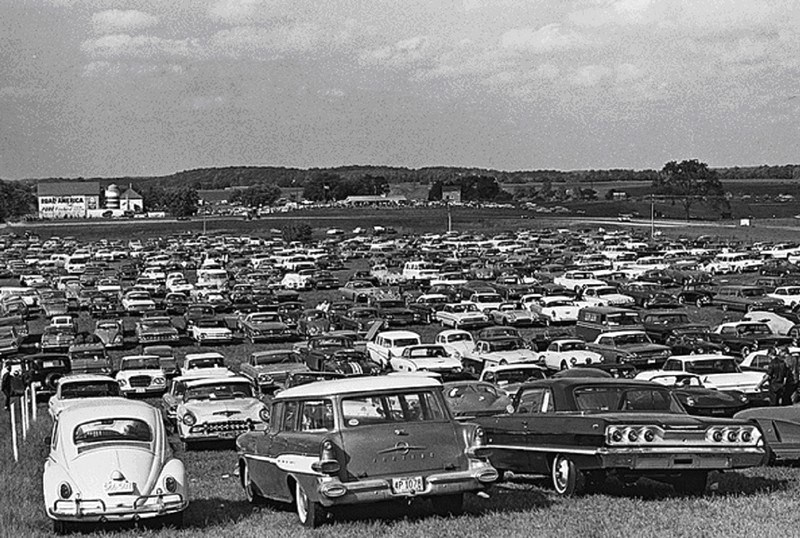 The crew prepares to push Dave MacDonald's car (#97) to the grid. Dave will run Cobra Roadster CSX2136. Photo Dave Friedman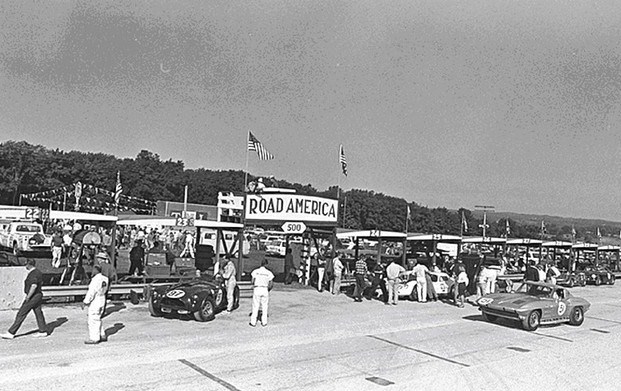 The cars begin filling the grid. Ken Miles starts in the pole position, Harry Heuer's Chaparral is next to him. Photo Dave Friedman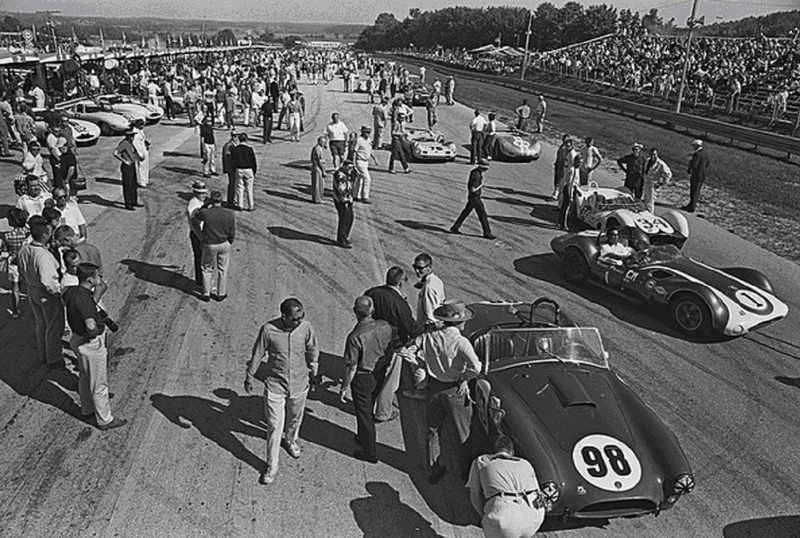 Corvair pace car leads the field of 61 cars that will compete in three division; over 2 liter, GT, under 2 liter. Photo Dave Friedman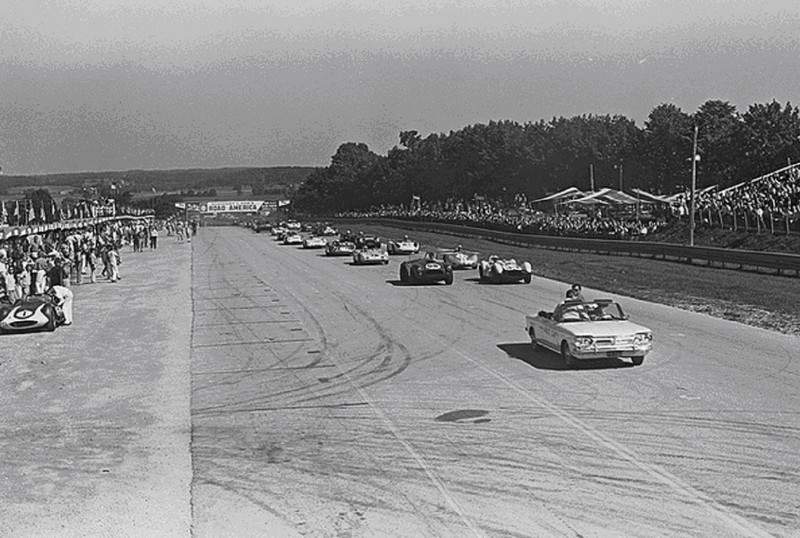 1963 Road America 500 goes green!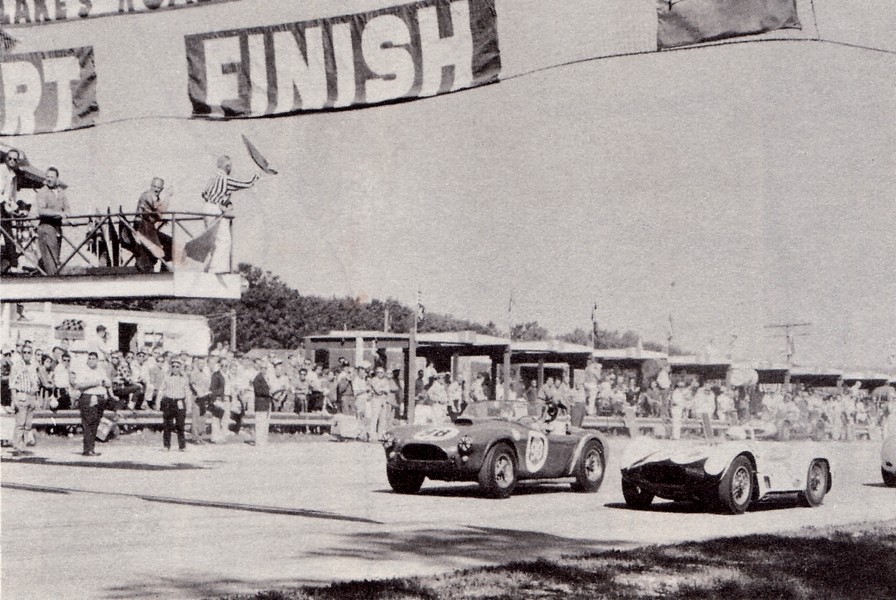 Bill Wuesthoff driving first, in the Elva Mk VII Porsche he shares with Augie Pabst, takes the early lead and is followed by Miles'
Cobra and Bob Dusinberre's Porsche 718 RS 61. Photo Dave Friedman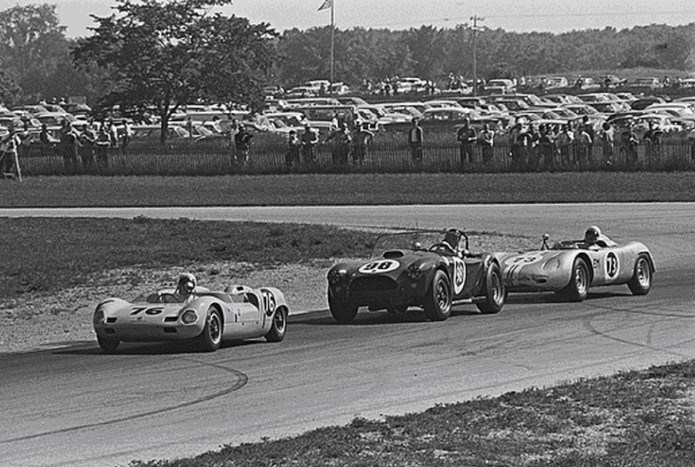 Dave MacDonald starts the first shift in Cobra CSX2136, a car joint owned by Carroll Shelby and actor Steve McQueen. Dave
quickly begins moving through the field from his 7th starting position. Photo Dave Friedman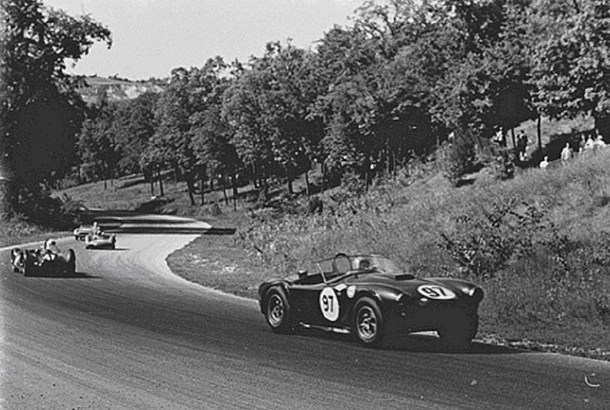 Lew Spencer in the #99 Cobra passes Walt Hansgen's Jag, Skip Hudson's Maseratti and Roger Penske's Ferrari. He then prepares
to do the same to Bob Kelce's Elva Mk 7 (#5) and then the #17 Lister-Jaguar driven by Ullrich & Quick. Photo Dave Friedman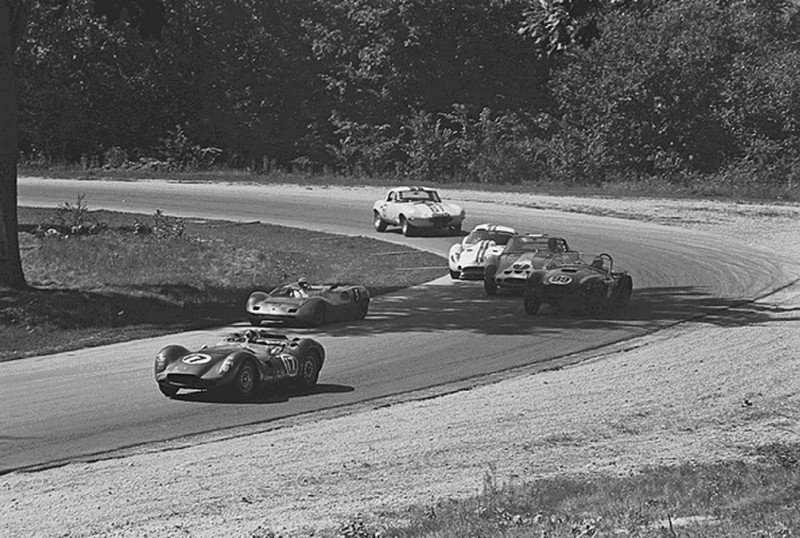 Miles blasting through the course in CSX2129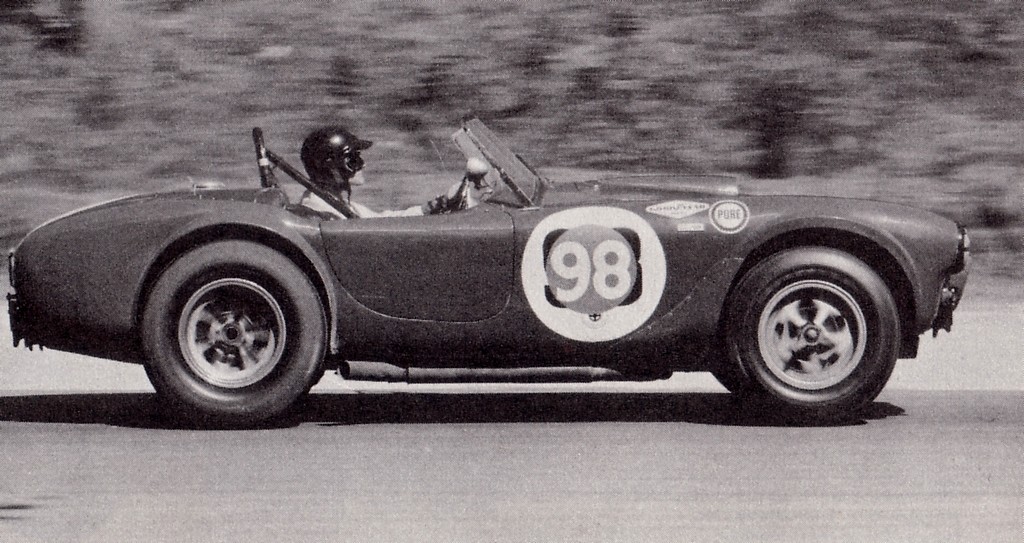 #55 Elva Mk.7 driven by the Hadley/Donovan team leads the Elva Mk 6 driven by Wolf & Talbot. Behind them is the Porsche
Special driven by Rickert & Eller. Photo Dave Friedman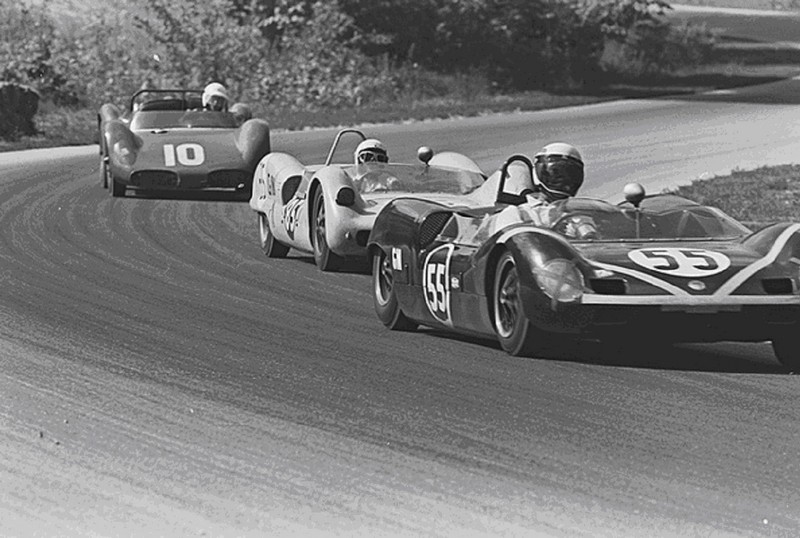 Roy Kumnick, running solo in this futuristic looking Excalibur Hawk, retires early after completing just 18 laps. Photo John McCollister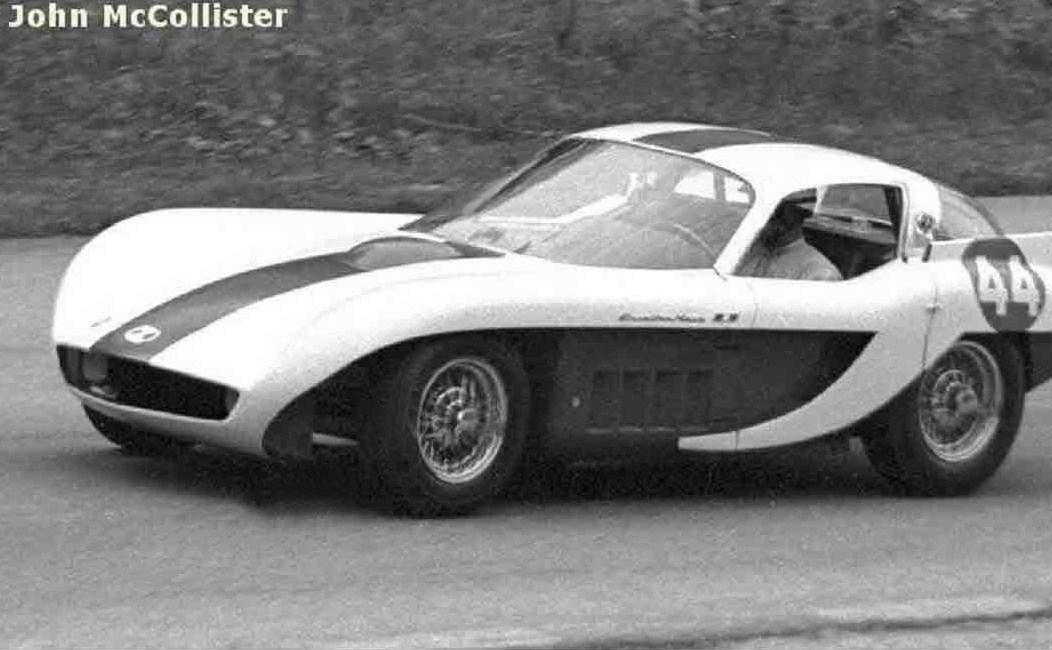 MacDonald flying in Shelby Cobra CSX2136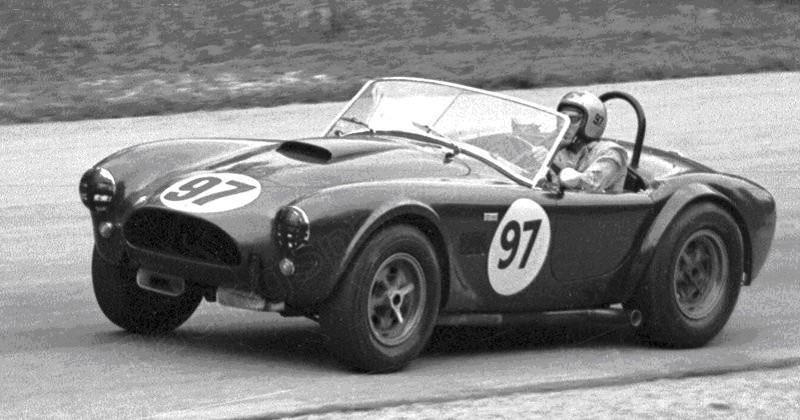 During his first shift MacDonald ran as high as 2nd overall and 1st in GT before pitting here and giving way to co-driver Bob Bondurant.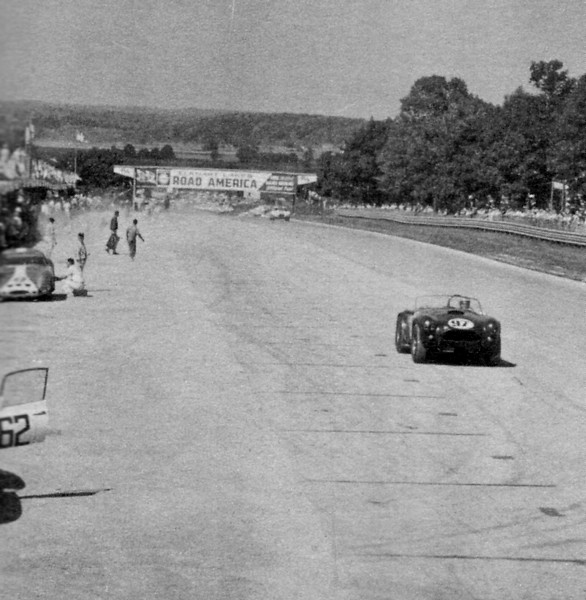 Bob Bondurant takes his first shift in the Cobra he shares with Dave and goes by Bob Dusinberre's Porsche and Stan Burnett's Ferrari
250 and then sets his sights on Skip Hudson's Maserati Tipo 151 (#93). Photo Dave Friedman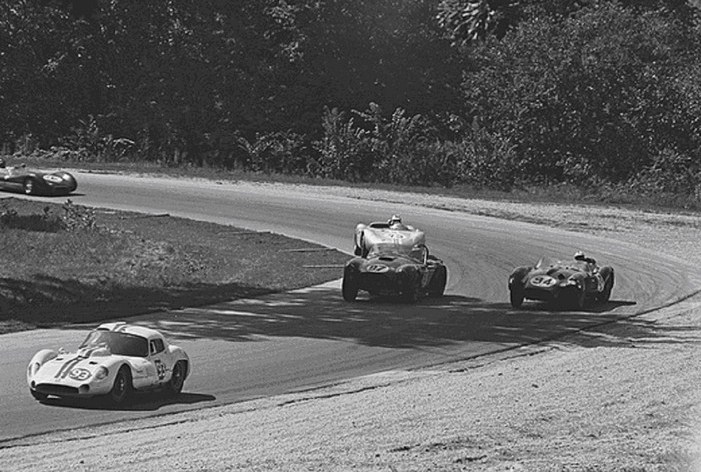 Roger Penske prepares to move his Ferrari GTO 250 past the Corvette Stingray driven by Joslin & Lang. Photo Dave Friedman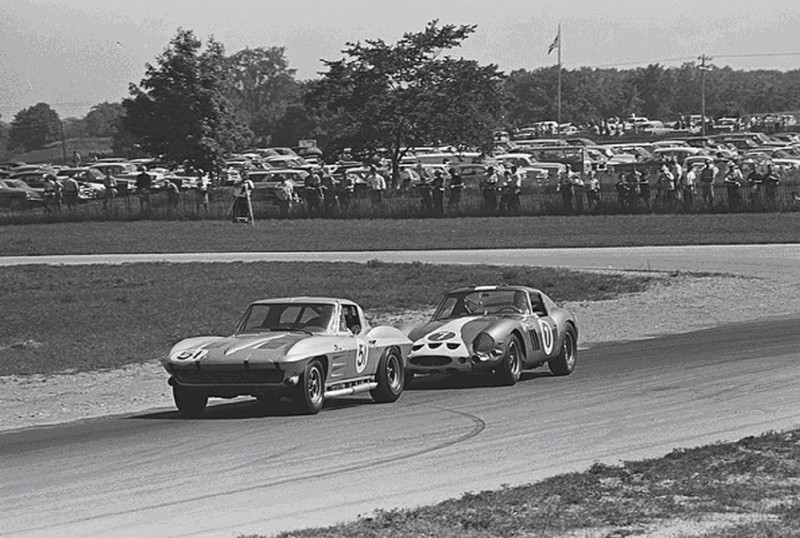 Don Yenko in the MB Scarab leads Bob Johnson in Shelby Cobra CSX2137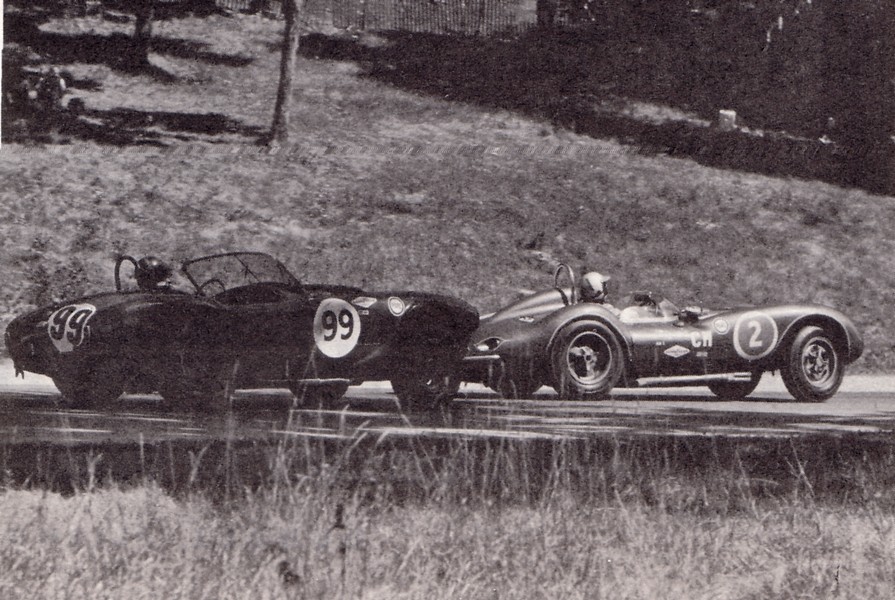 Augie Pabst now driving the Elva Porsche goes by the Stingray driven by Jack Moore and puts him a lap back. Photo Dave Friedman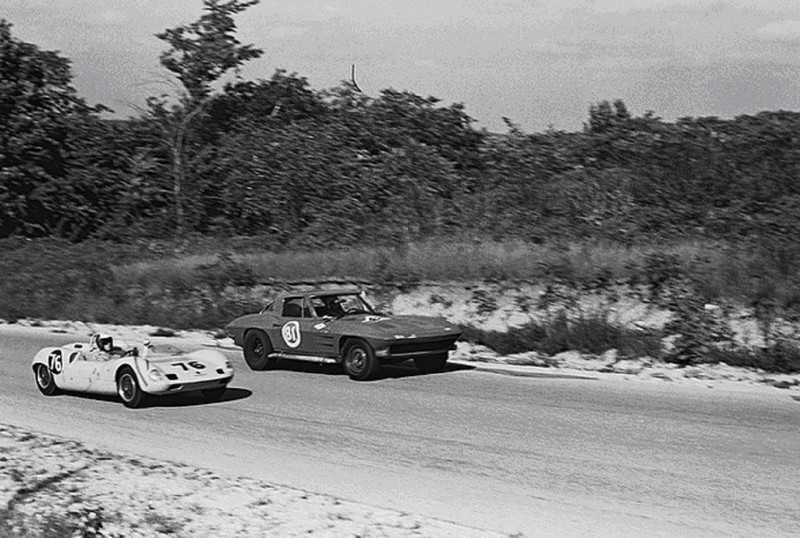 Bob Johnson behind the wheel of the Cobra he shared with Lew Spencer. This Cobra was joint owned by Shelby & singer/actor Vic
Damone. Hollywood was in love with the Cobra! Photo John McCollister
Doug Theim, in a Ferrari Dino 206 he co-piloted with Tom Terrell, approaches Kimberely's Corner. Photo Dave Friedman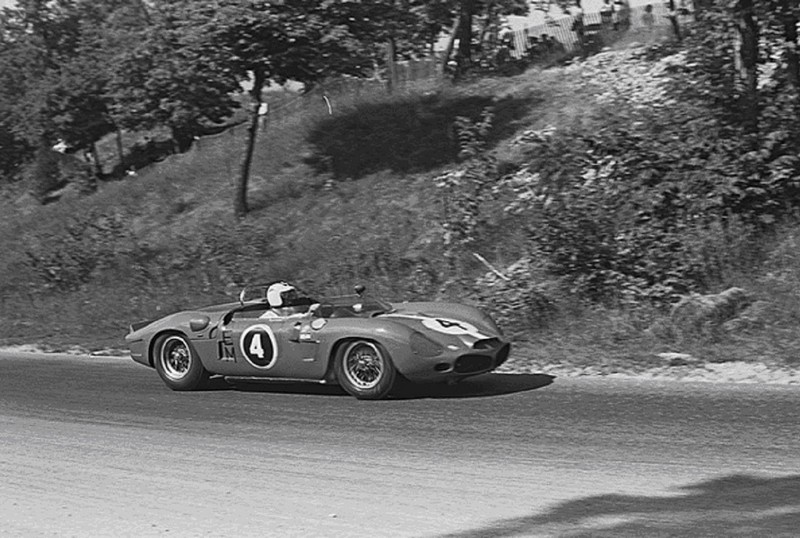 Dave MacDonald takes over for Bondurant at the 3hr mark and moves his Cobra through the esses in 5th place. Photo Dave Friedman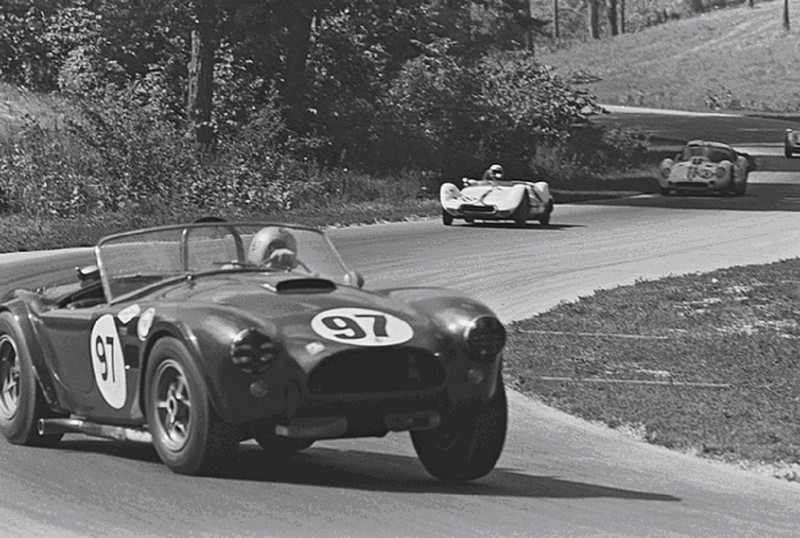 The Spencer/Johnson Cobra mixing it up with the Scarab Mk II Chevrolet (#2) driven by Don Yenko and Dan Devine and Jack
Moore's #81 Corvette Stingray. Photo Dave Friedman
The Ferrari 250 GT driven by John Baxter & Bill Tannhaeuser goes out on lap 94 with differential problems. Photo Dave Friedman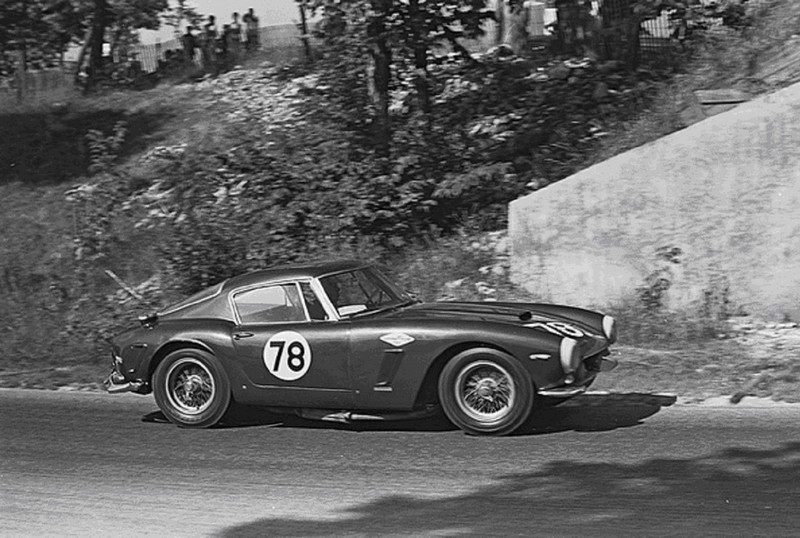 Dave MacDonald wide open in Shelby Cobra CSX2136 at Road America 500. Photo The Henry Ford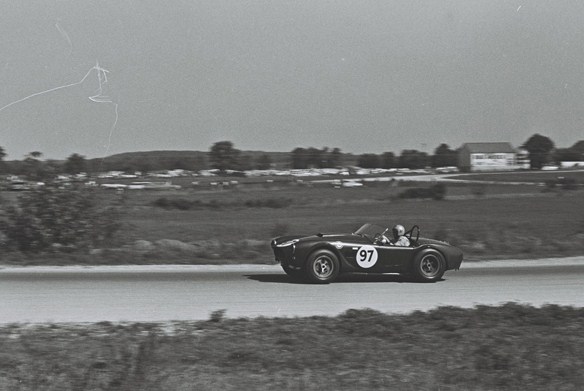 Lap 100 and David Biggs running 18th in the Ferrari 250 TR he shares with James Johnston. Photo John McCollister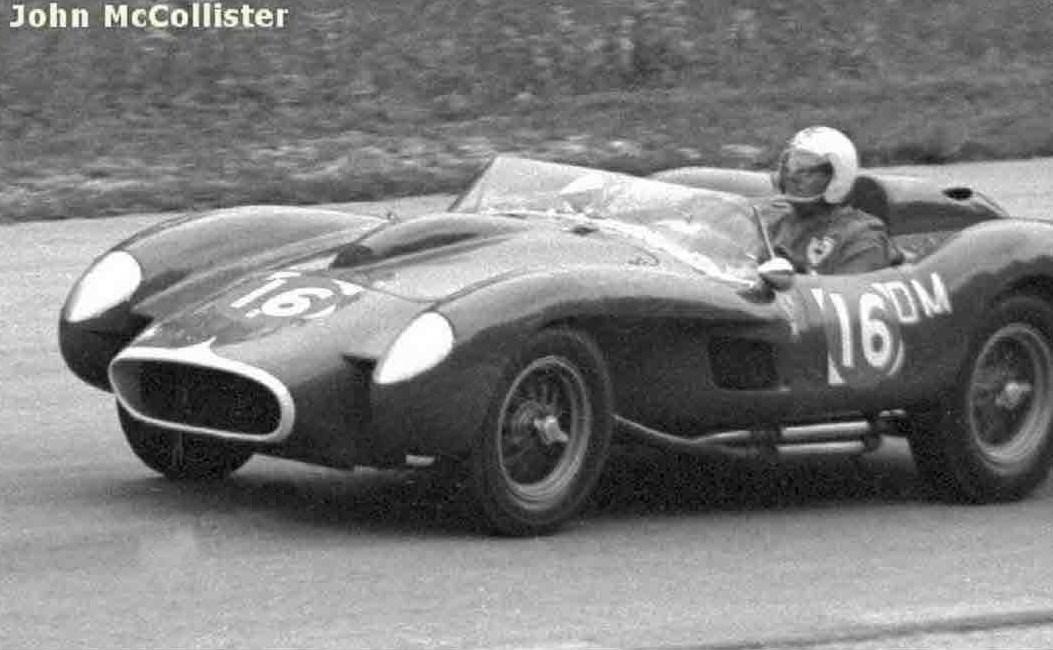 Ken Miles back behind the wheel again and blasting his Cobra through Hammill's Hollow and running 4th. Photo John McCollister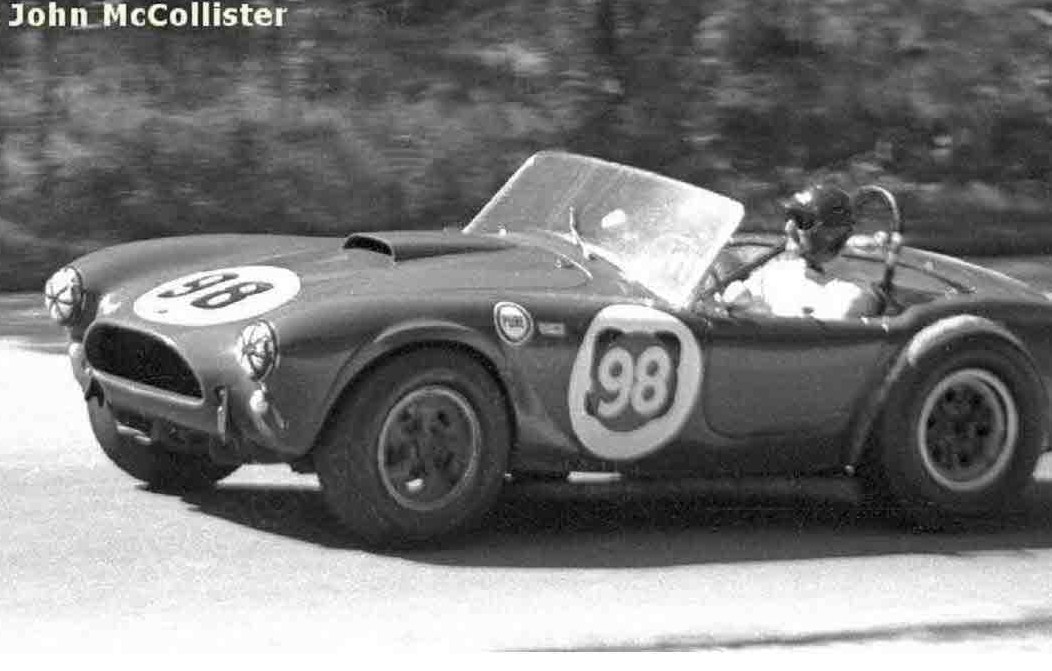 Dave MacDonald during final shift running 5th overall with 20 laps to go. Photo Dave Friedman.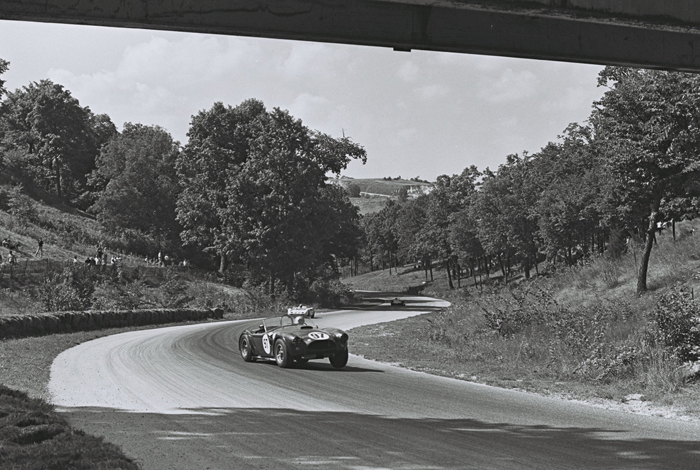 A pair of Jaguar E-type Roadster round a turn bumper to bumper. #63 is driven by Briggs Cunningham & John Fitch and #61 by
Walt Hansgen & Paul Richards. Photo Dave Friedman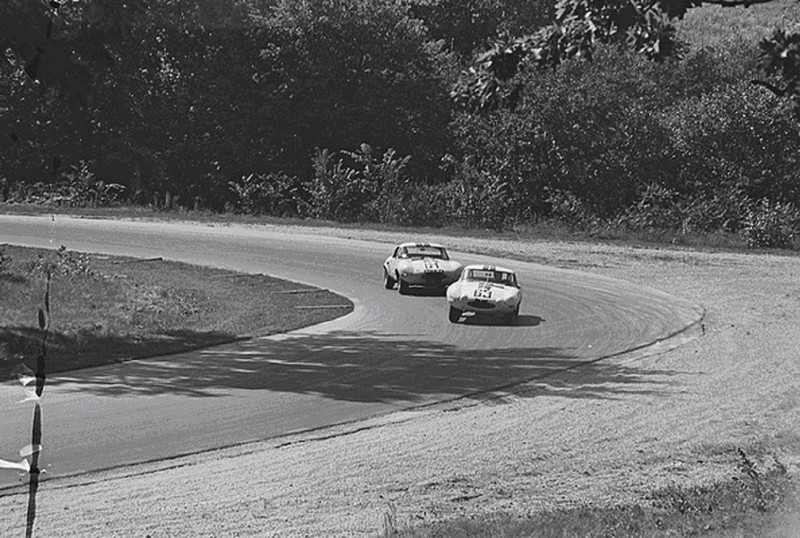 Dave MacDonald #97 and Bob Johnson #99 running 4th & 6th OA and 1-2 in the GT class with 5 laps to go. While the two are
running side by side in this photo Johnson is two laps behind MacDonald. Photo Dave Friedman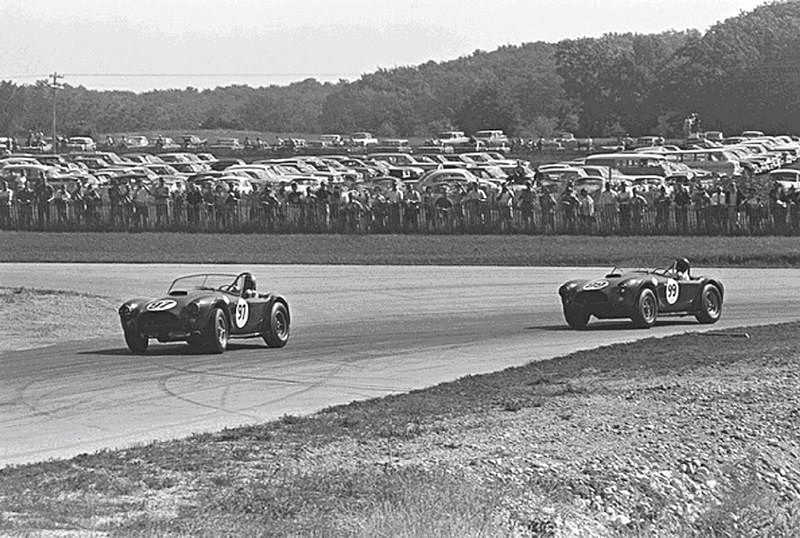 Wuesthoff and Miles battling right to the end and they're the only two drivers on the lead lap as they near the finish. (Dave Friedman)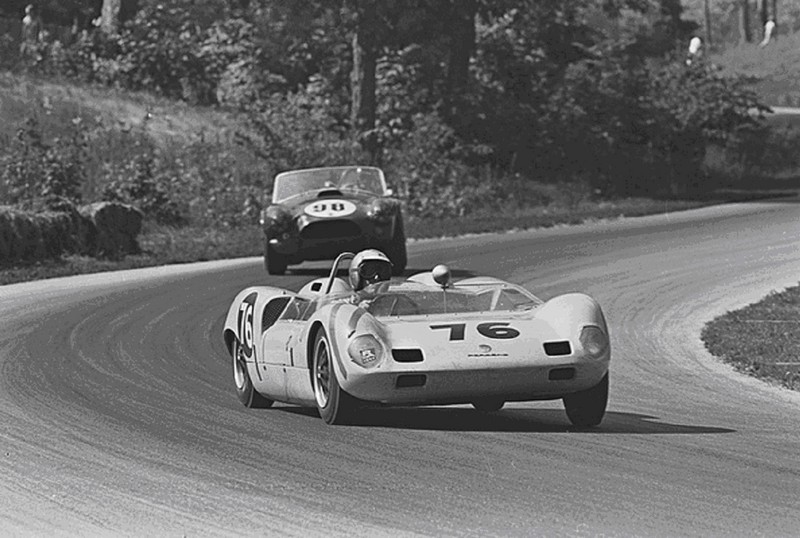 Bill Wuesthoff & Augie Pabst grab the victory and complete 125 laps in a winning time of 5 hrs 56 min. Photo John McCollister.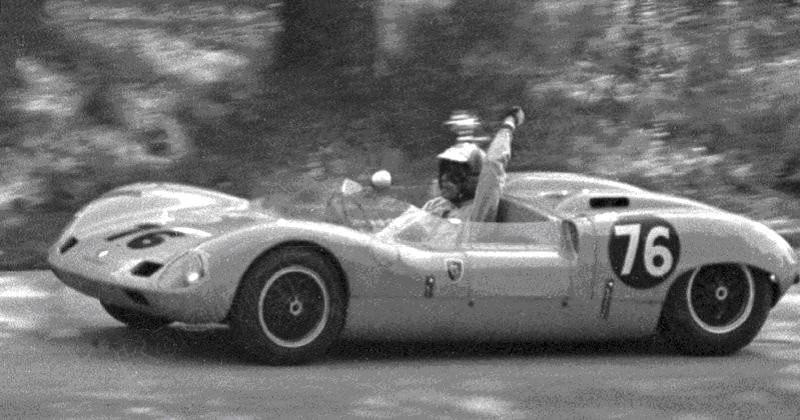 Dave MacDonald rumbles down the front straight toward the finish line. After 6 hours of brutal road racing he and Bob Bondurant
finish 4th overall and 1st GT in Shelby Cobra CSX2136.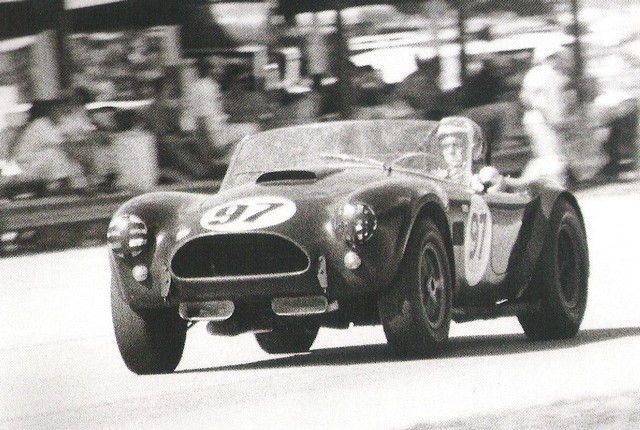 Wuesthoff (L) & Pabst celebrate their victory in the 1963 Road America 500. Holbert & Miles, in the souped up Roadster, finished
2nd OA & 1st in the O2L division. MacDonald & Bondurant finished 4th OA & 1st in GT class and Johnson & Spencer finished
6th OA and 2nd in GT. It was a very successful day for Shelby American. Photo Dave Friedman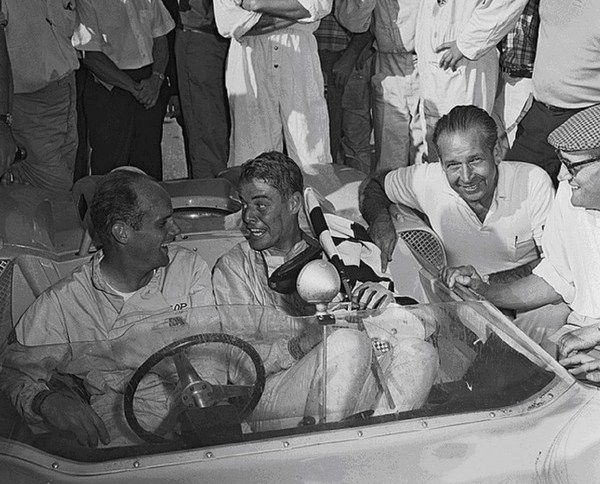 Carroll Shelby congratulates Ken Miles & Bob Holbert for their strong 2nd overall finish. They finished less than 1 minute behind the
winners. Shelby American Cobras finished 2nd, 4th & 6th overall. Photo Dave Friedman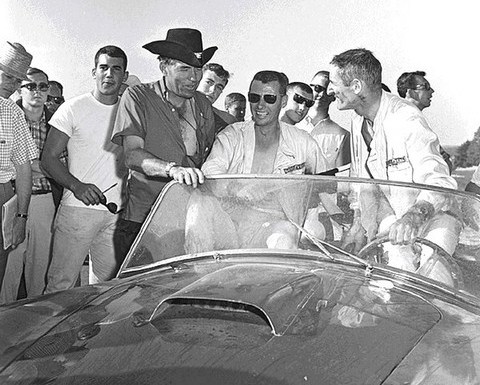 Race results - Dave MacDonald & Bob Bondurant pilot Steve McQueen's Cobra Roadster to a 1st in GT / 4th OA finish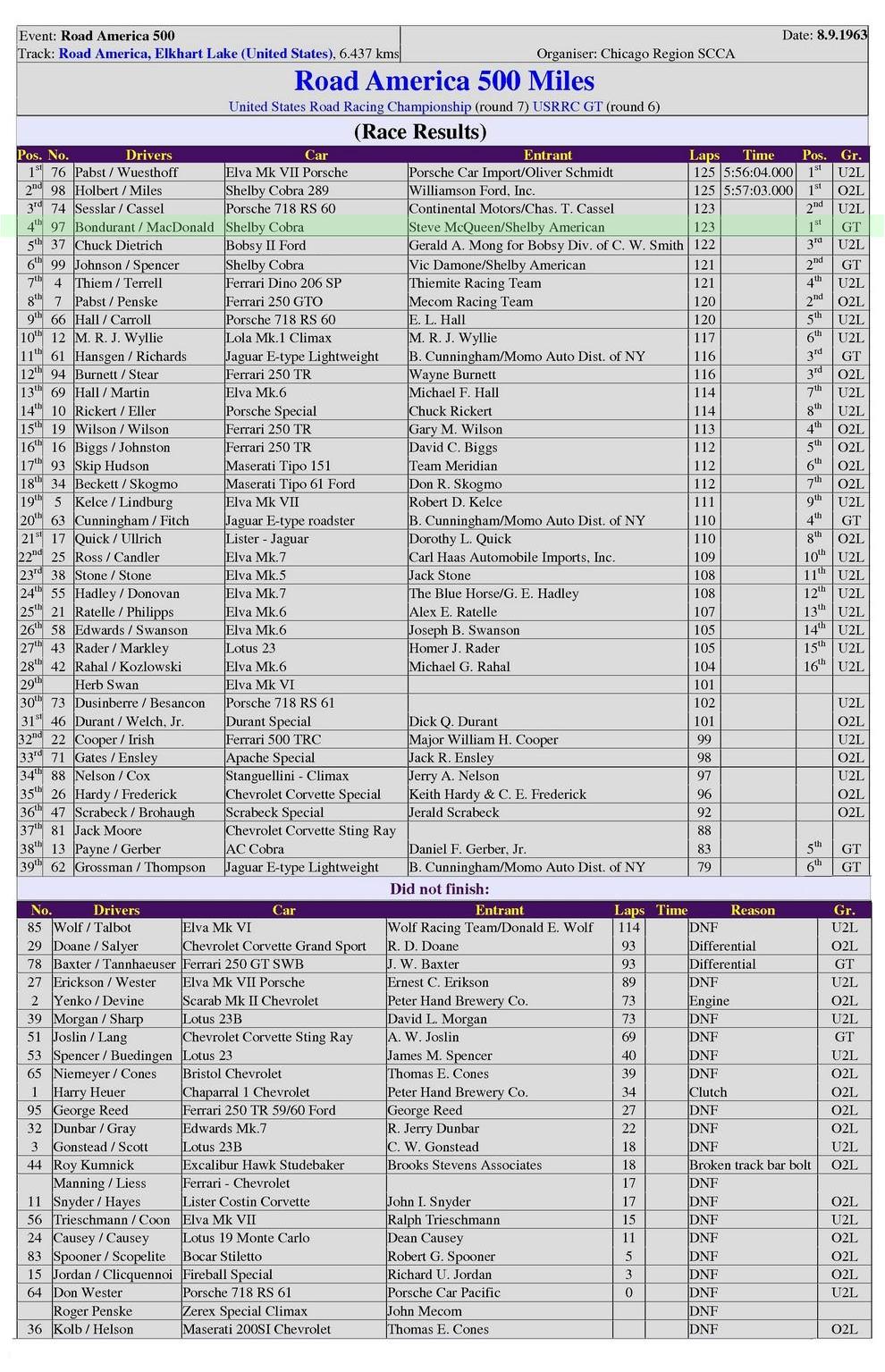 News articles recapping the 1963 Road America 500. Video of this race can be seen in "Dave's Racing Videos" section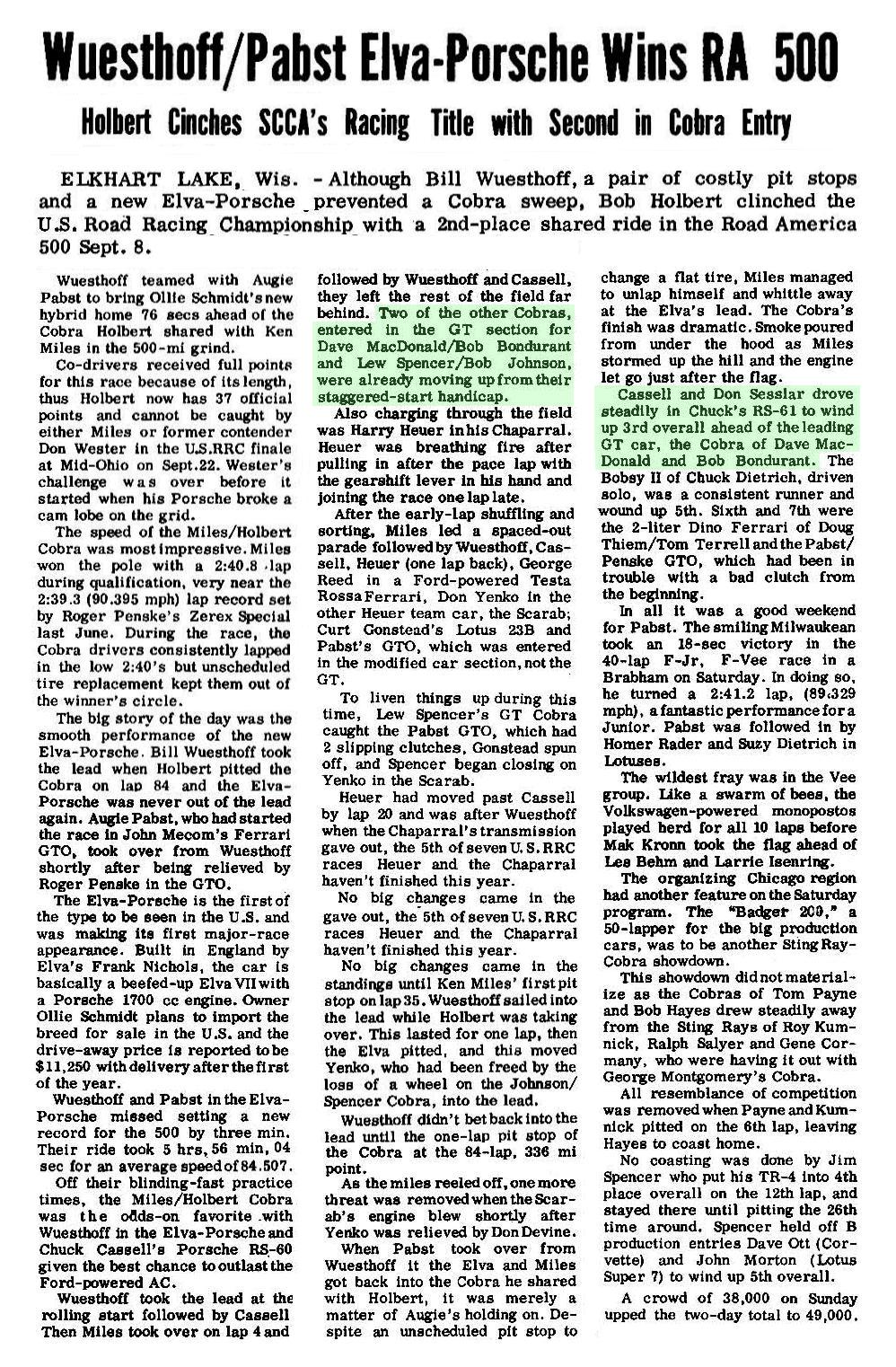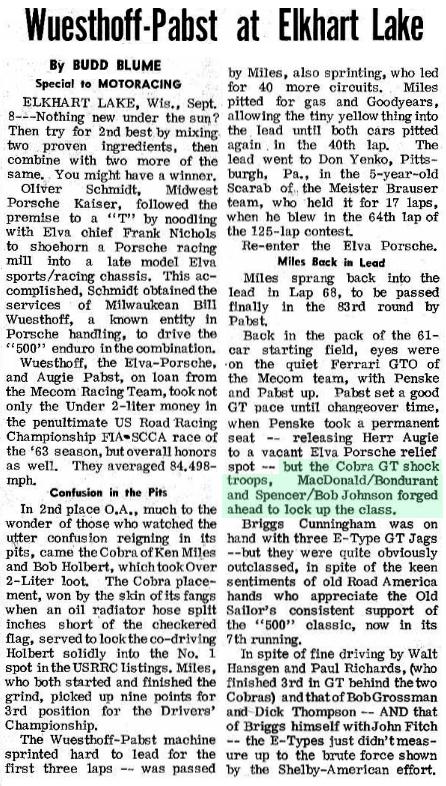 Actor Steve McQueen visits with Carroll Shelby at the Shelby American plant in Venice California. Photo Dave Friedman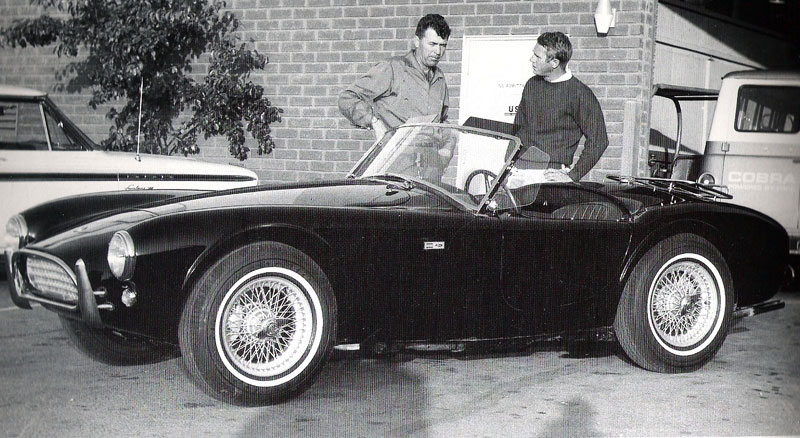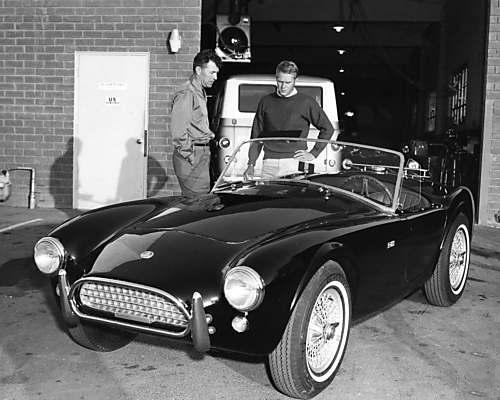 McQueen not only co-owned the Cobra Dave & Bob drove in this race but he also drove a Roadster for personal enjoyment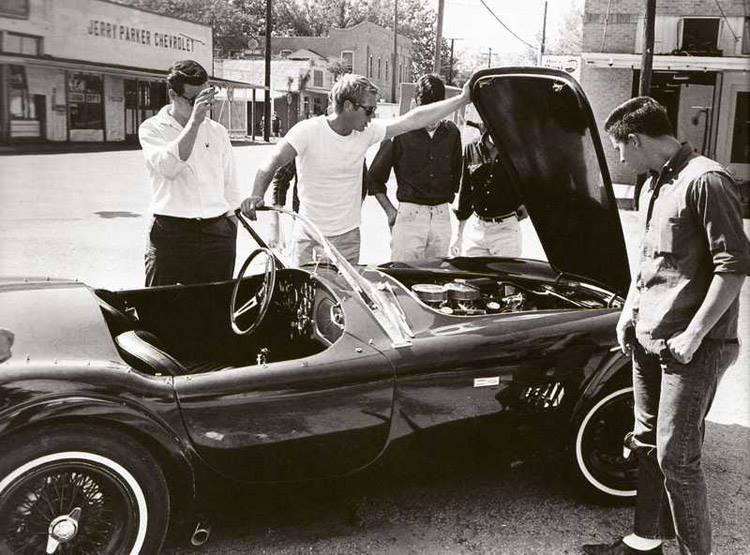 Goodyear Tire sponsership money for the 1963 Road America 500. Dave's share was a whopping $37. Times have certainly changed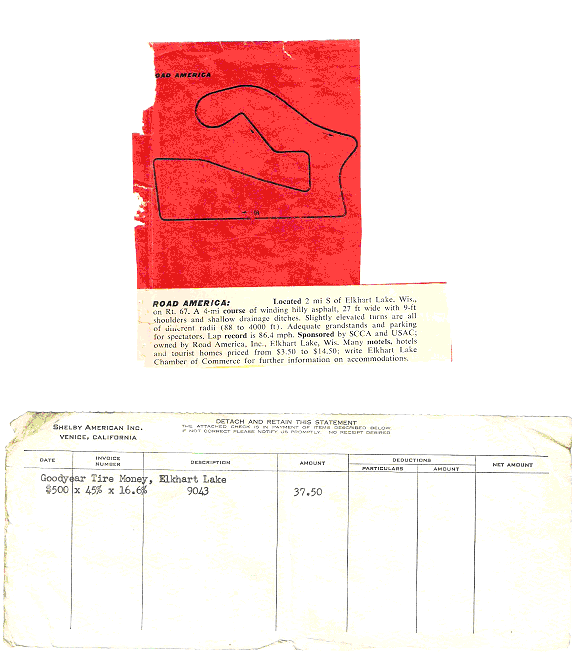 Fully restored to its 1960's glory, this is how Shelby Cobra Roadster CSX2136 looks today (2015)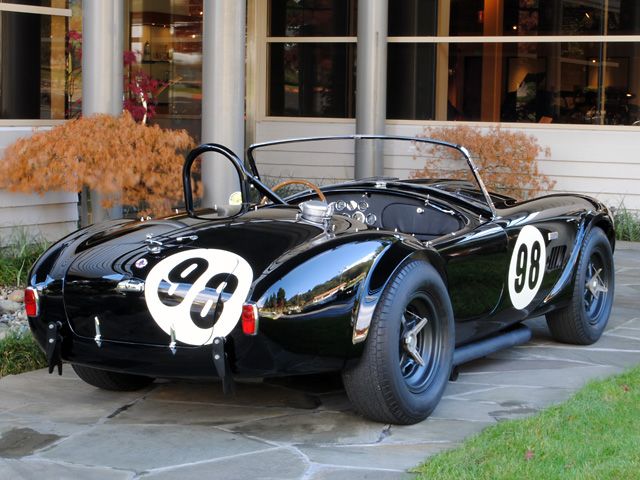 Back in 2008 Photo courtesy of Conceptcarz.com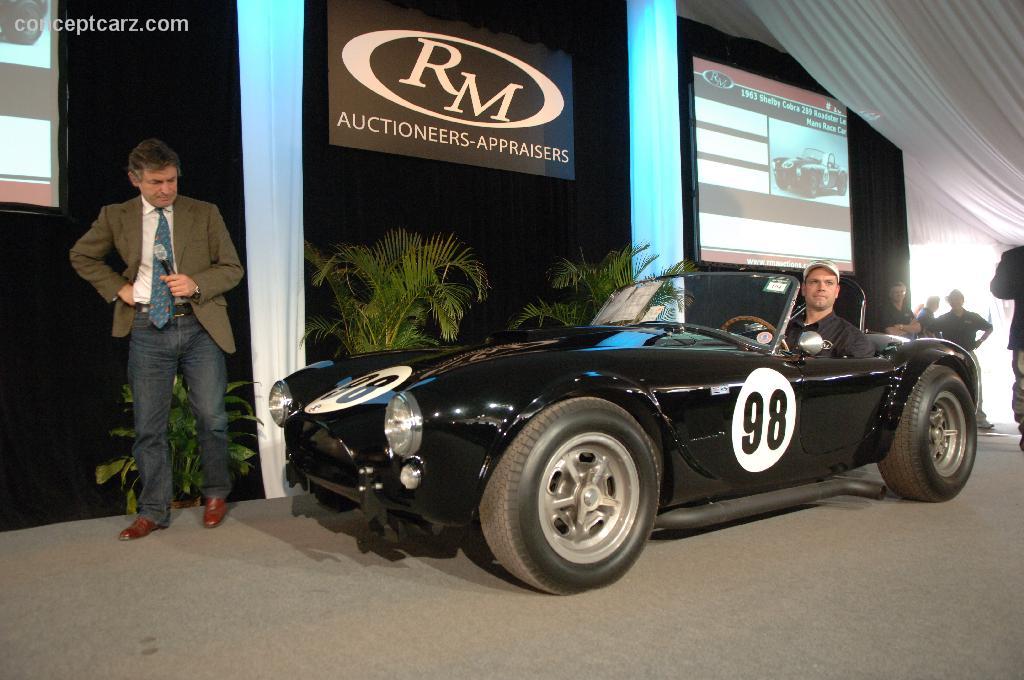 Photo courtesy of Conceptcarz.com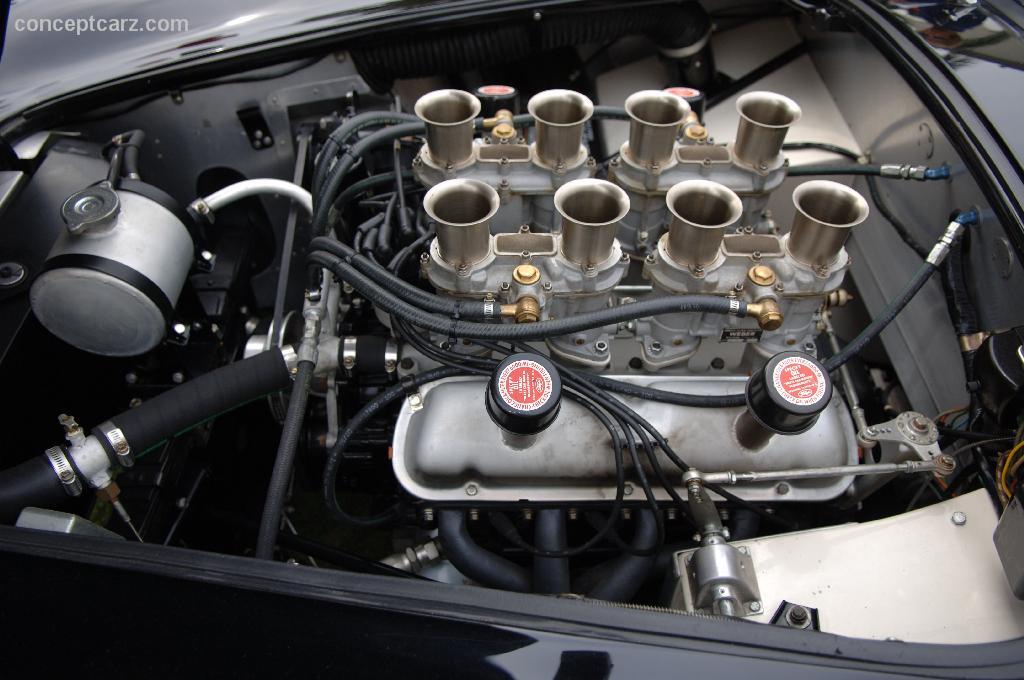 Photo courtesy of Conceptcarz.com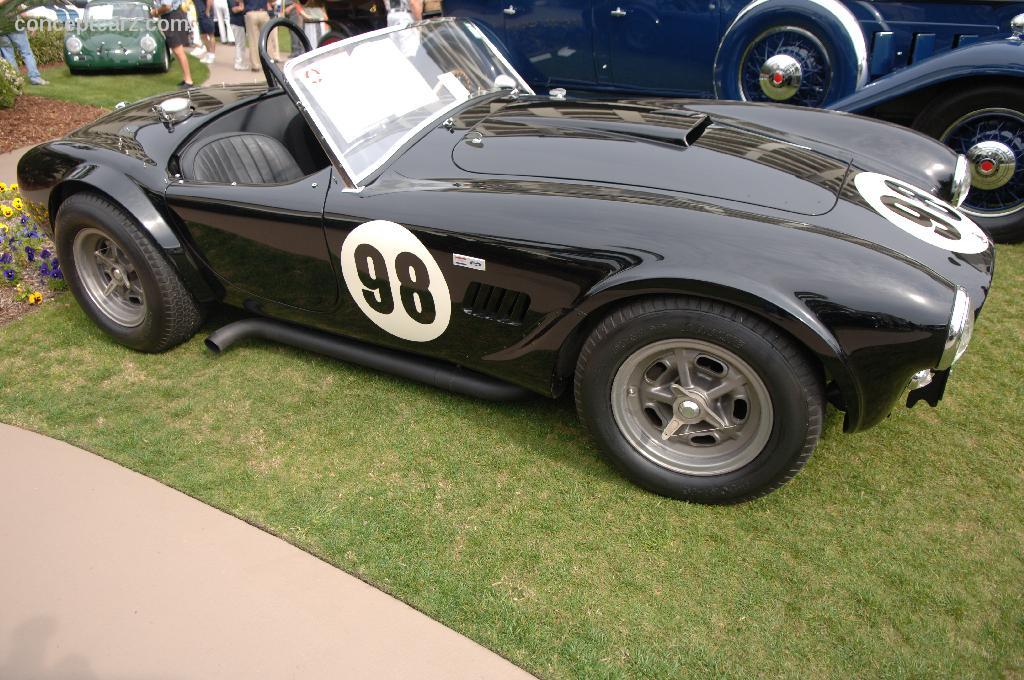 The mighty Cobra Roadster knocked Ferrari off its perch and wound up winning the 1963 USRRC Championship! Photo Pete Brock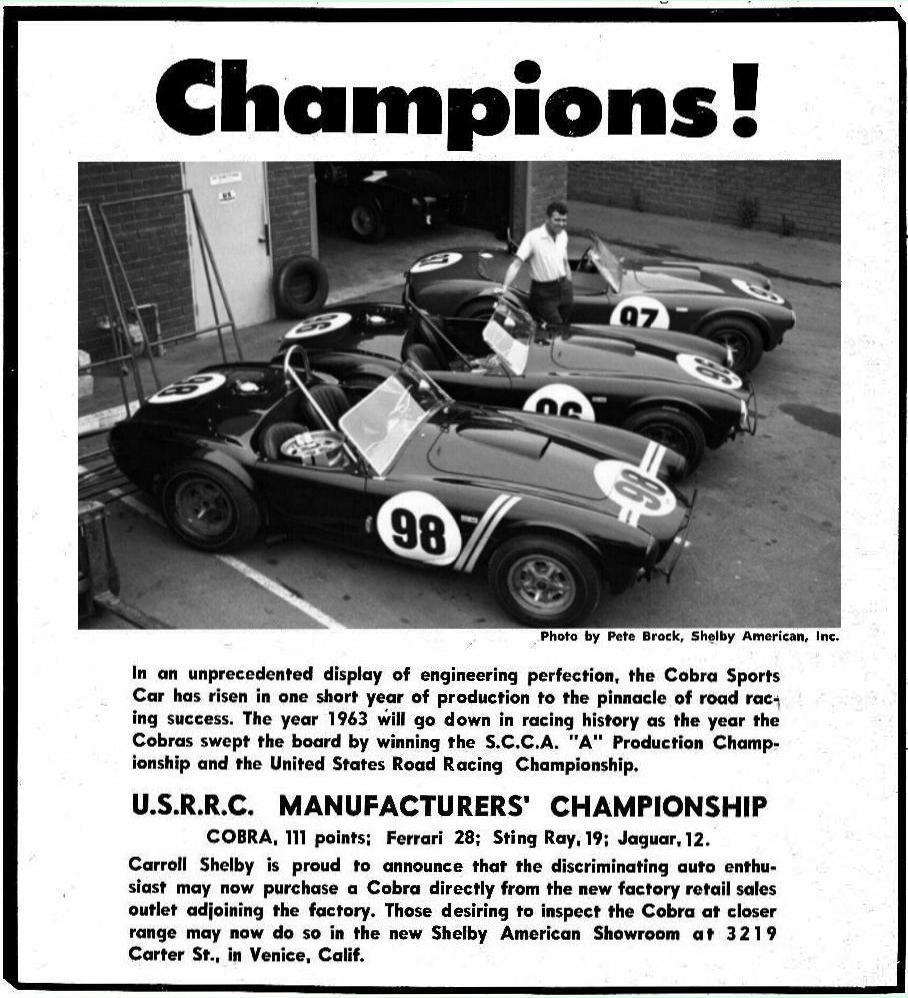 2011 Shelby Hauler with Dave's image on the side. Hauler travels the country transporting various Shelby vehicles to auto shows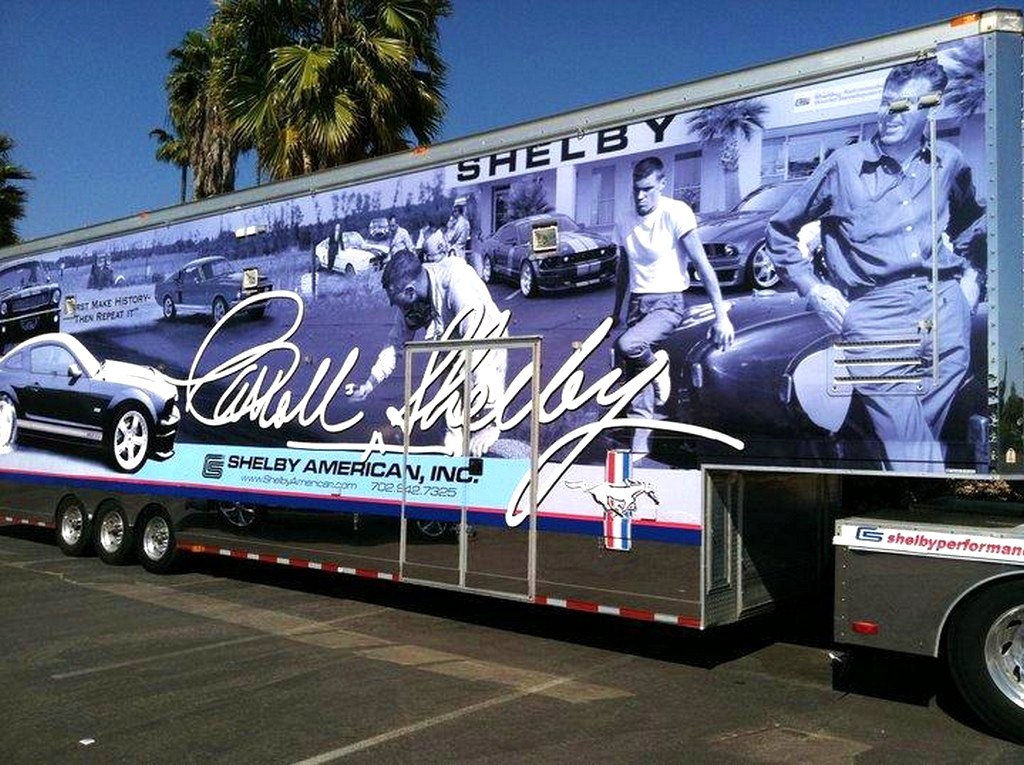 The MacDonald family at the Pomona Fairgrounds for the Shelby-Ford-Cobra 50yr Anniversary Reunion in 2012