Del Mar Raceway December 10, 1961. Dave tearing through the Del Mar course in his bright orange Corvette Special. Unfortunately
the left rear tire on Dave's Corvette vibrated loose and he was a dnf. Photo Tam McPartland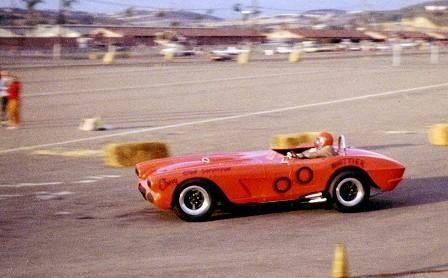 Jim Chafee in his Pink Elephant MKII finished 11th. Photo Tam McPartland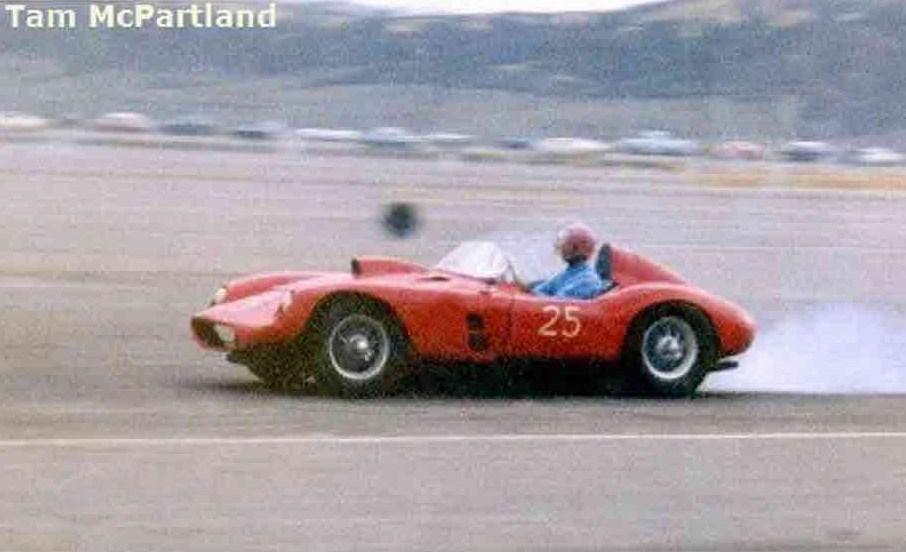 Joe Freitas in his Corvette. Joe finished 8th overall. Photo Tam McPartland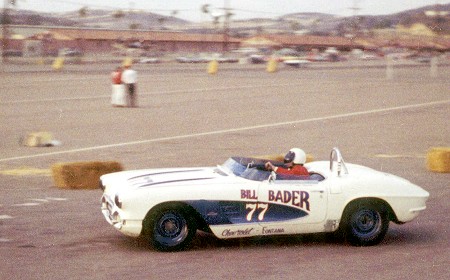 Don Hulette in his Corvette-Jag Special. Don finished 4th overall. Photo Tam McPartland
Modidied ace Scooter Patrick blasting his Porsche Special down the back straight. Patrick was race winner. Photo Tam McPartland
MacDonald puts the bruised Corvette Special on the trailer and heads home. This photo was taken by spectator Howard Macken who
says Dave's left rear wheel flew off, then rolled in a long looping circle to come back around and hit the rear of Dave's resting car.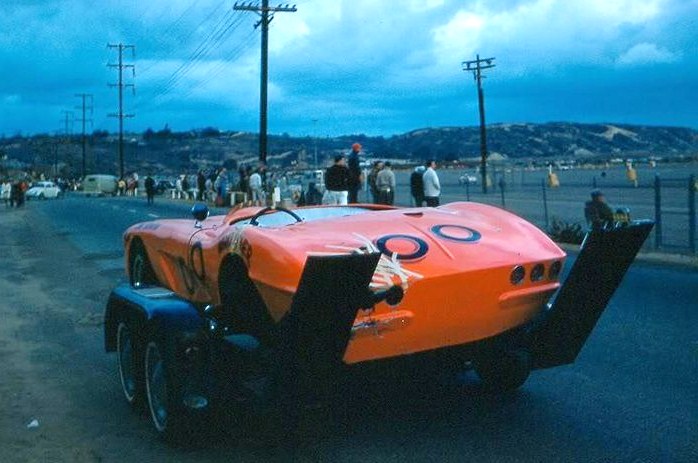 Article recapping the Dec 10, 1961 race at Del Mar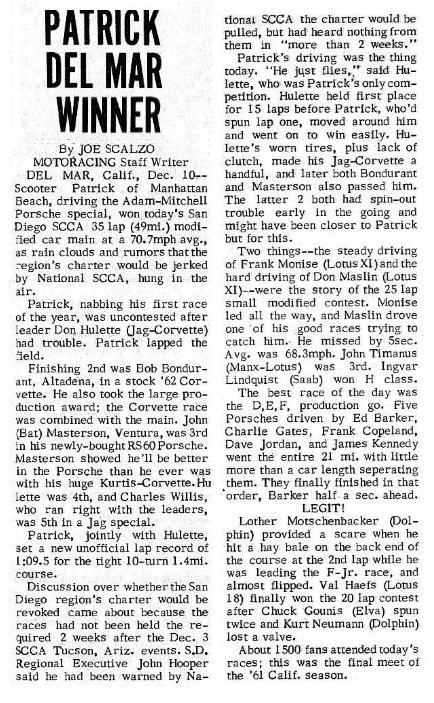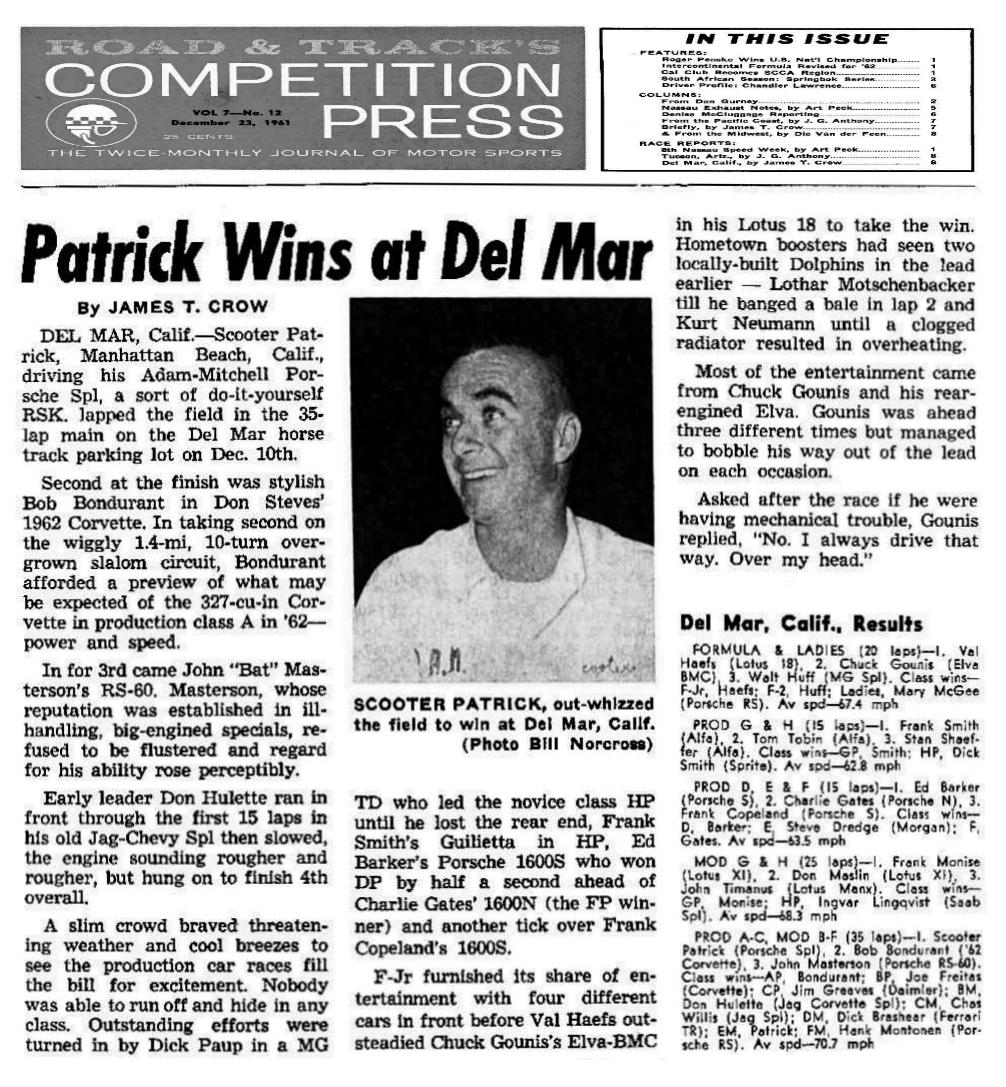 Race results for Del Mar on 12/10/61.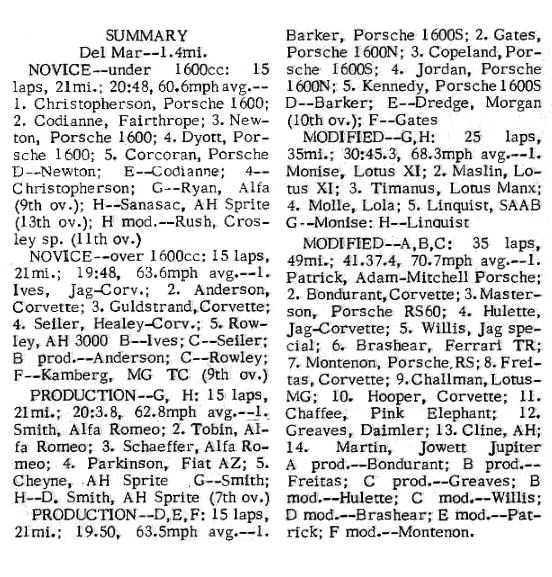 This Del Mar race was the final event of the '61 season. Final driver standings below. Dave ran Del Mar in the modified class so no
points were earned towards his B-Production standings. However he had already earned enough to capture the '61 B-Production title