September 23 1962 Reno Grand Prix - Dave MacDonald back in the drivers seat of his lightweight Corvette Special.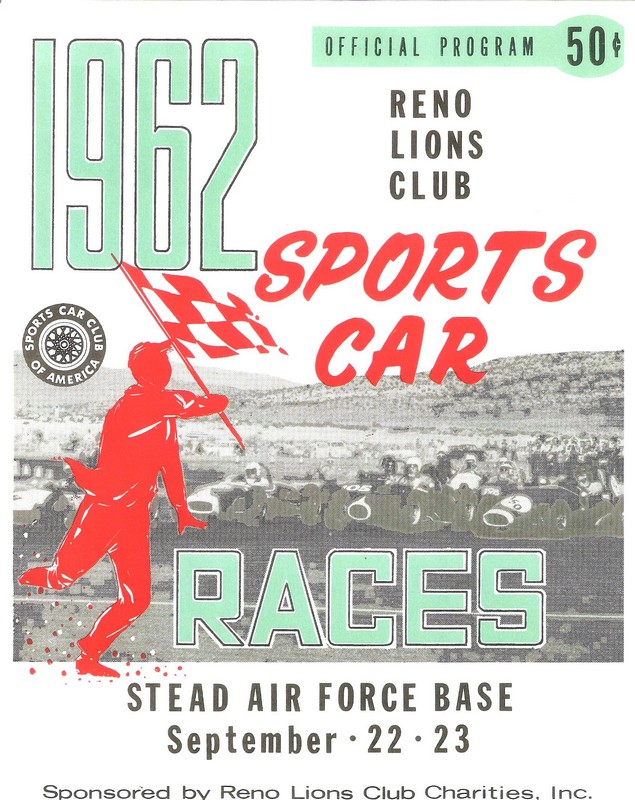 Race will be held at the 3.1 mile Road course at Stead Air Force Base in Nevada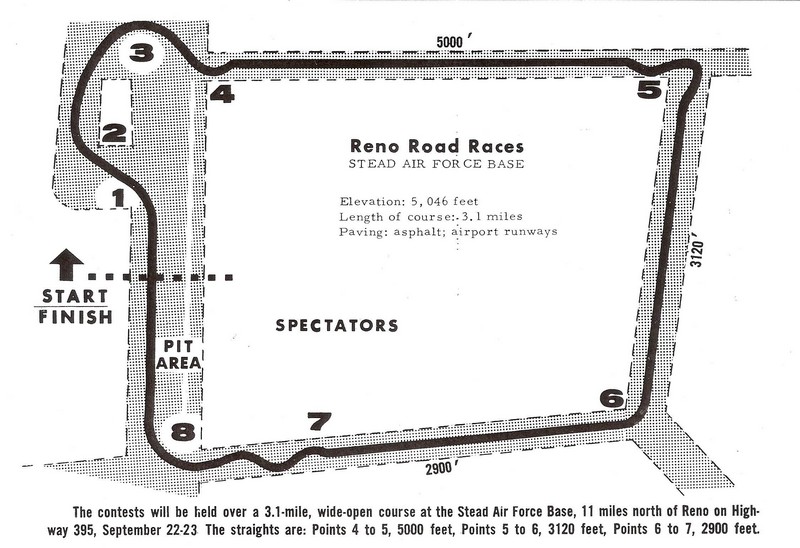 Dave & Jim had sold the car to Honolulu Hawaii auto dealer/racer Pat Mathis. Pat was racing the car locally but had asked Dave to drive it
the 1962 Reno Grand Prix.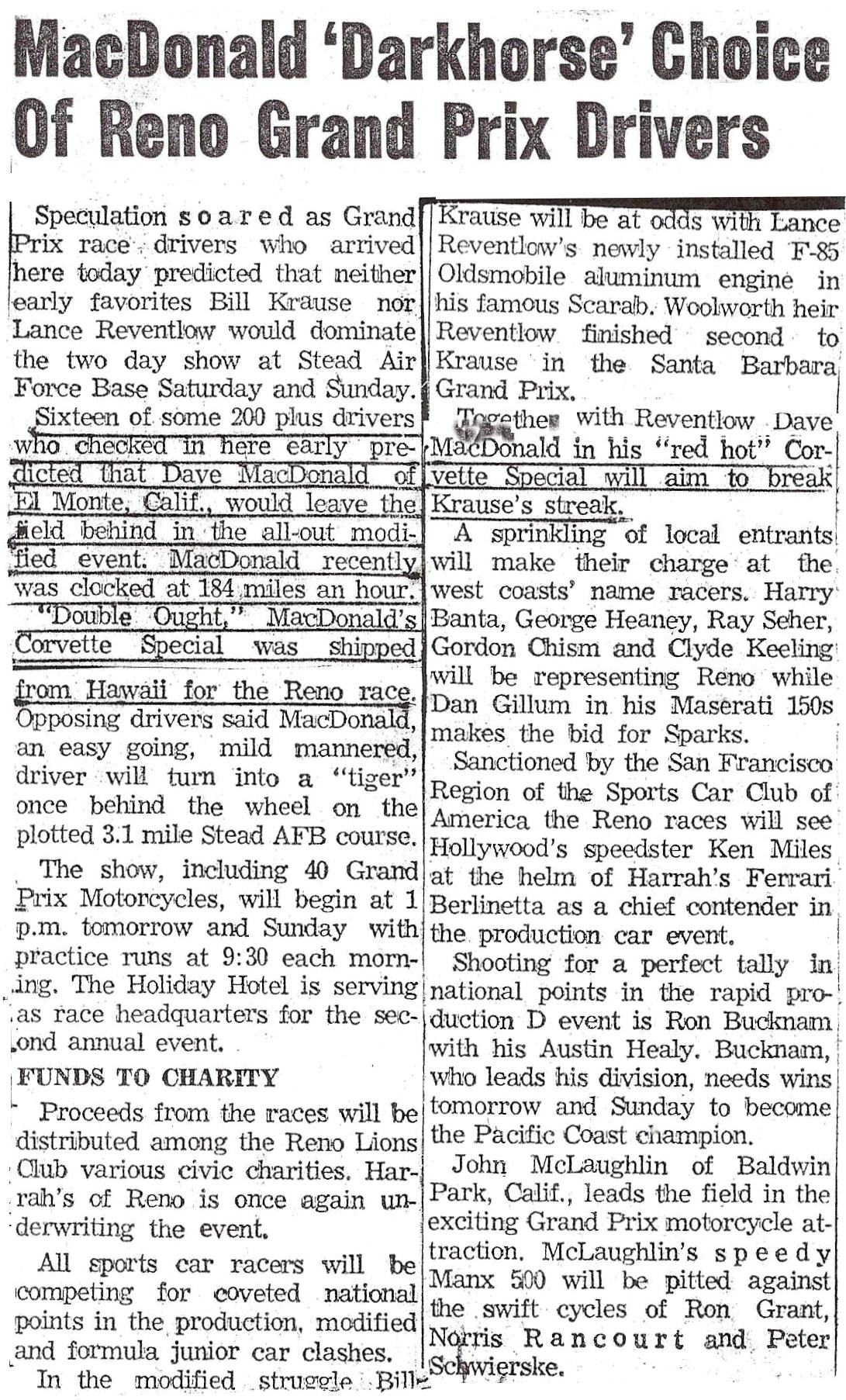 Dave agreed and Pat flew the car to Neveda and entered him as Sunday's main event driver. Dave was also entered in the Saturday
Production main event, driving his stock 1962 #00 Corvette.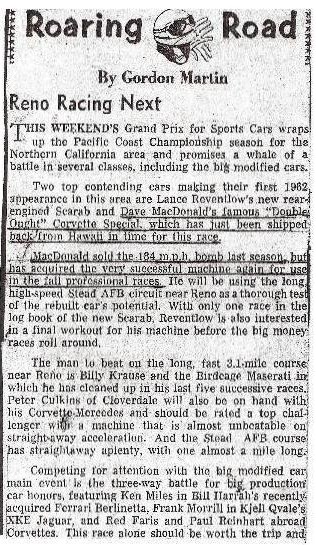 This is a photo from the car's debut race a week earlier at Laguna Seca. This photo ran in local Reno newspapers promoting the upcoming
race. The Corvette Special however no longer appeared in Dave's race-trimmed #00 (above) as Pat had repainted a maroonish color and was
running it as #49 & #149.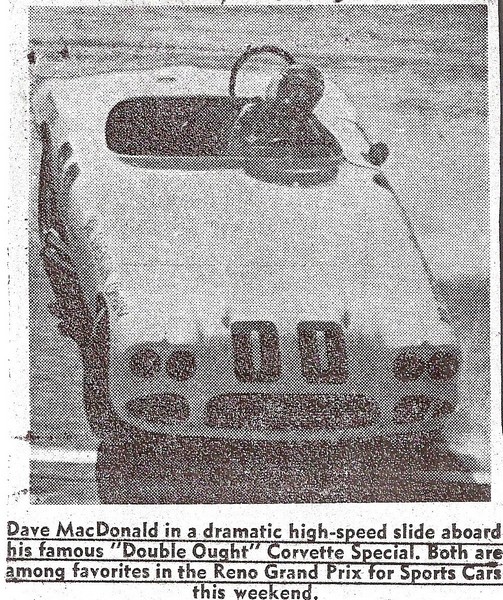 In Saturday's qualifying prelim race Dave MacDonald made new car owner Pat Mathis happy with a wire to wire win.
In the Sunday feature Dave piloted the Corvette Special into the lead on lap 5 but was forced to retire soon after with rear end trouble.
Birdcage Maserati driver Billy Krause was race winner while Don Wester & Don Hulette both in modified Porsche 718's finished 2nd
and 3rd respectively. MacDonald leading Krause & Wester heading into turn 1
Dave MacDonald still leading as Billy Krause & Don Wester chase the Corvette Special. Photo Flavio St Germain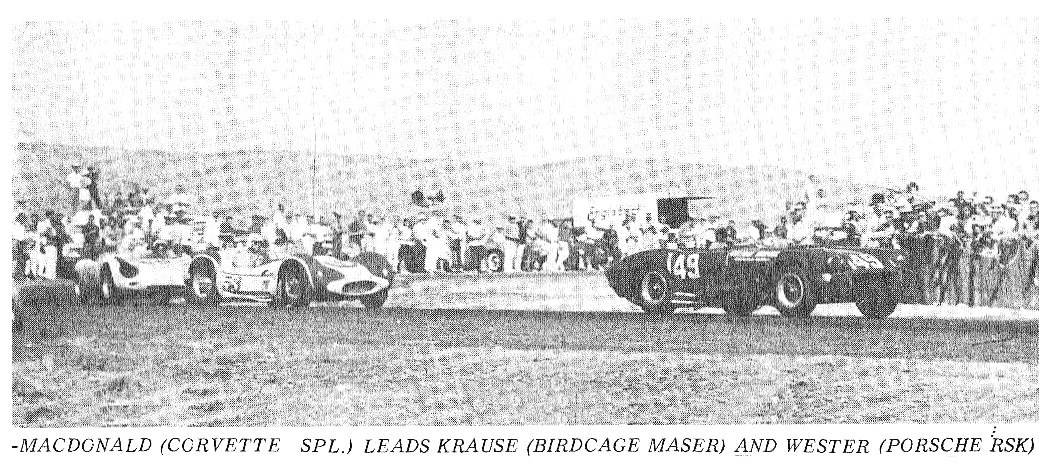 News articles recapping the September 22-23 1961 races at Reno's Stead Air Force Base