On January 7th, 1962 Dave MacDonald and Jim Simpson towed the Corvette Special out to Riverside Raceway and entered
the Top Eliminator division in the Southern California Timing Association (S.C.T.A.) annual speed event. The car was far
from being sorted out for road racing and as with any new race car there is significant development time required. But as far
as going in a straight line? The car was fast! L-R Dave MacDonald, unknown, Jim Simpson and Dave's younger brother Doug.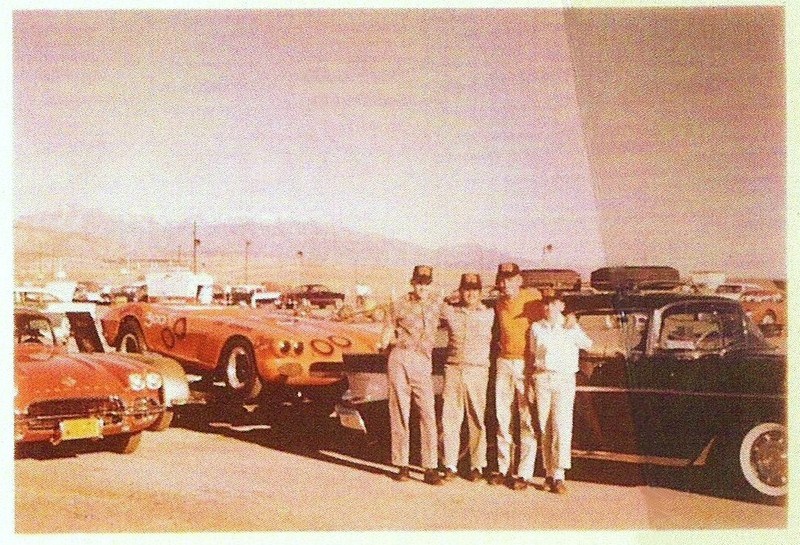 As Dave takes an early run you can see the body damage sustained at Del Mar on 12/10/61 had been only partially repaired.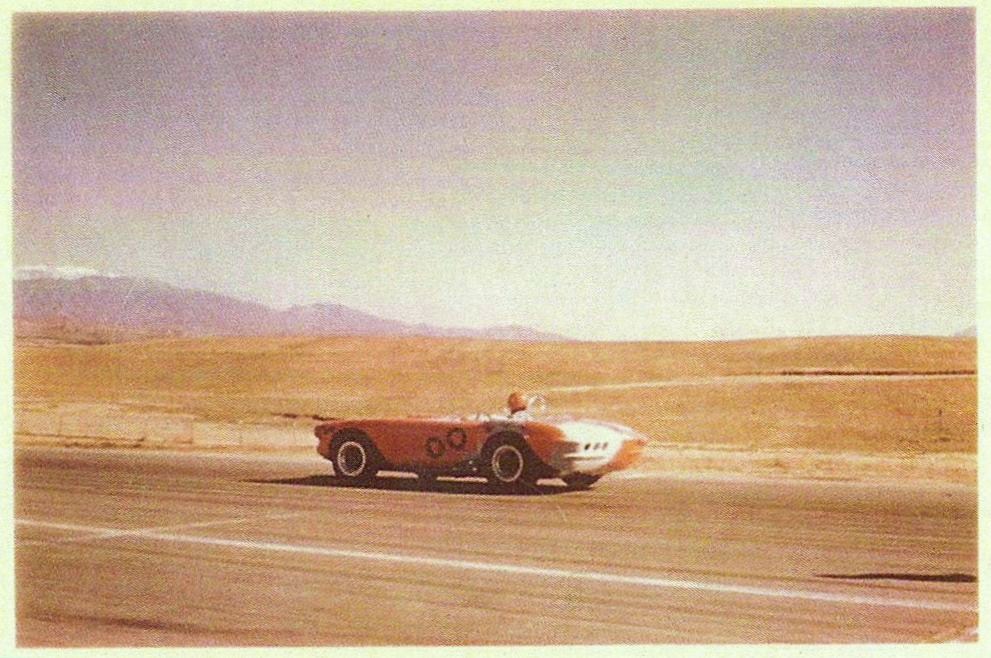 The Corvette Special was spectacular this beautiful afternoon, surprising most in attendance when Dave reached the Eliminator
finals and clocked 139.36 mph in the half-mile - against a stiff headwind.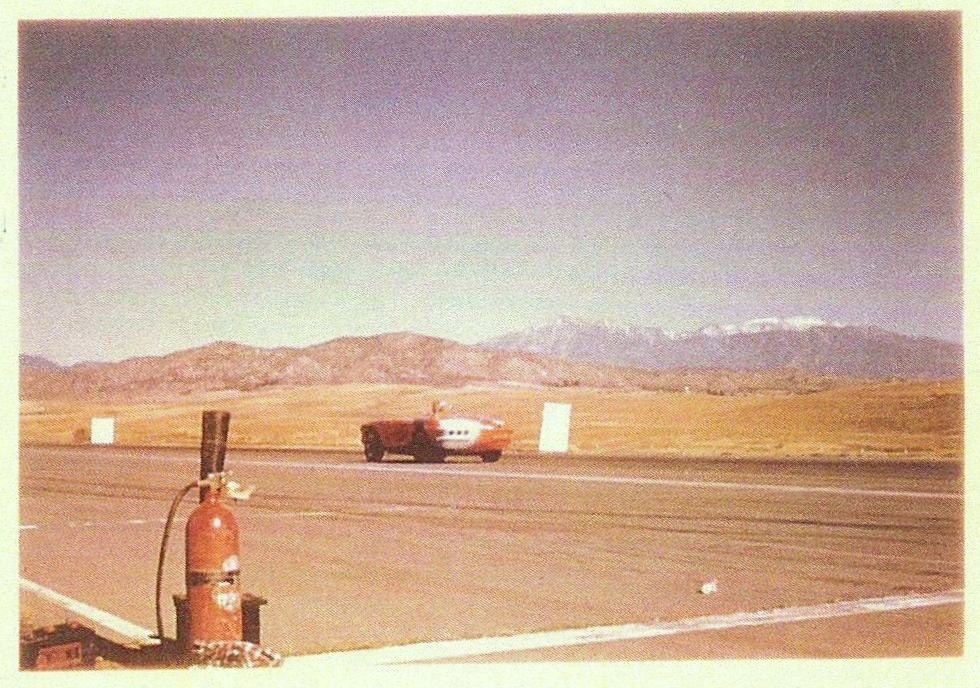 Dave MacDonald trailering the Corvette Special after a successful day at the SCTA Time Trials at Riverside. Dave's younger
brother Doug (far right) watches closely as Jim Simpson (to the left) helps guide the Corvette on trailor behind Dave's Nomad.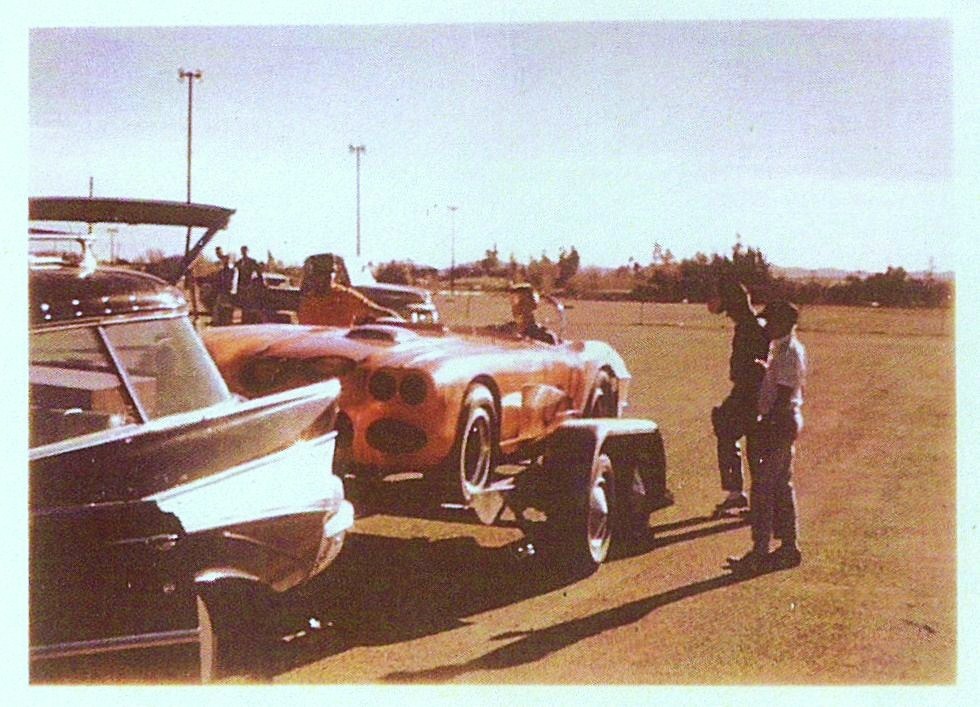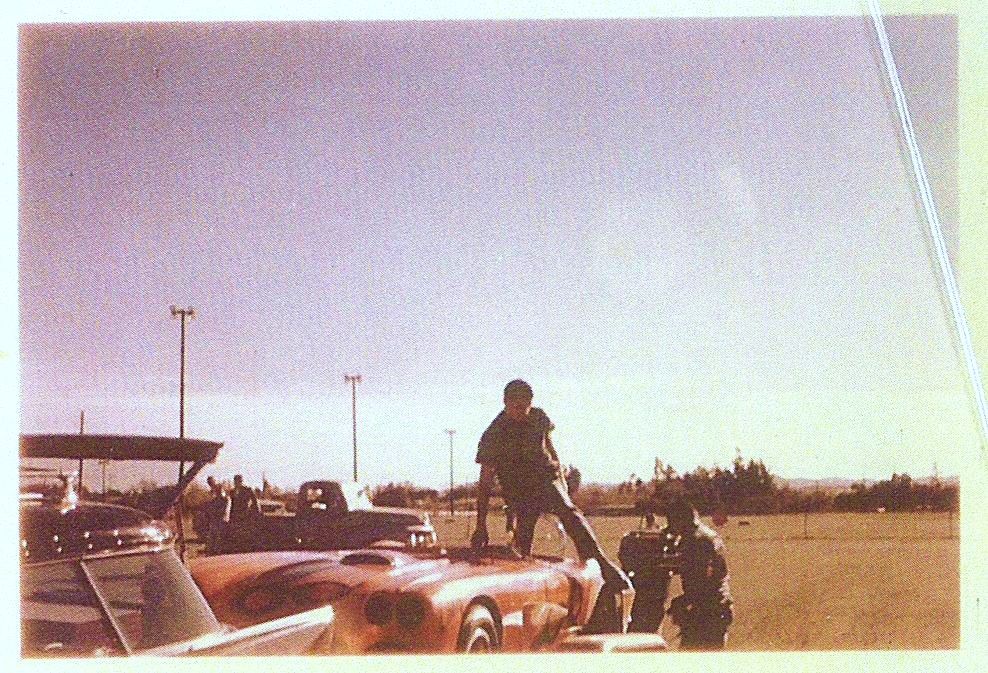 Joe Scalzo article talking about Dave's run in the Corvette Special at Riverside on 1/7/62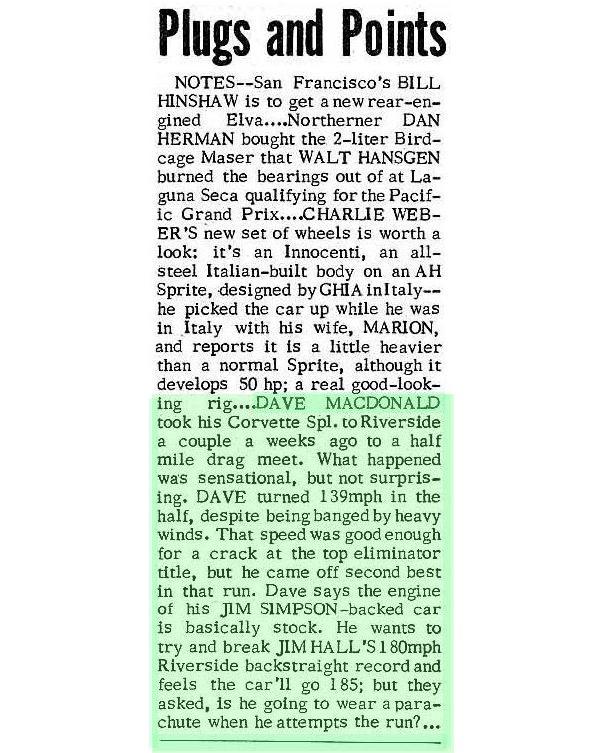 Below is trophy from this 1/7/61 S.C.T.A event.