It was May 31, 1964, the morning after Dave MacDonald & Eddie Sachs had lost their lives in a fiery second lap crash in the Indianapolis
500. Out of nowhere it seemed a tribute appeared on a chalkboard in Gasoline Alley.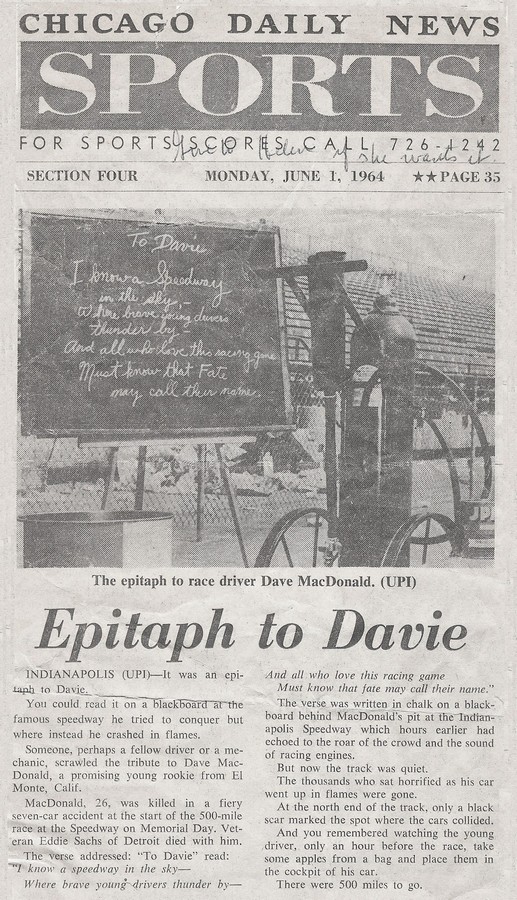 At the time no one knew who had crafted these special words.
It was later leaned to have been authored by Kirby Avant ...
A couple photos of the beautiful Kirby Avant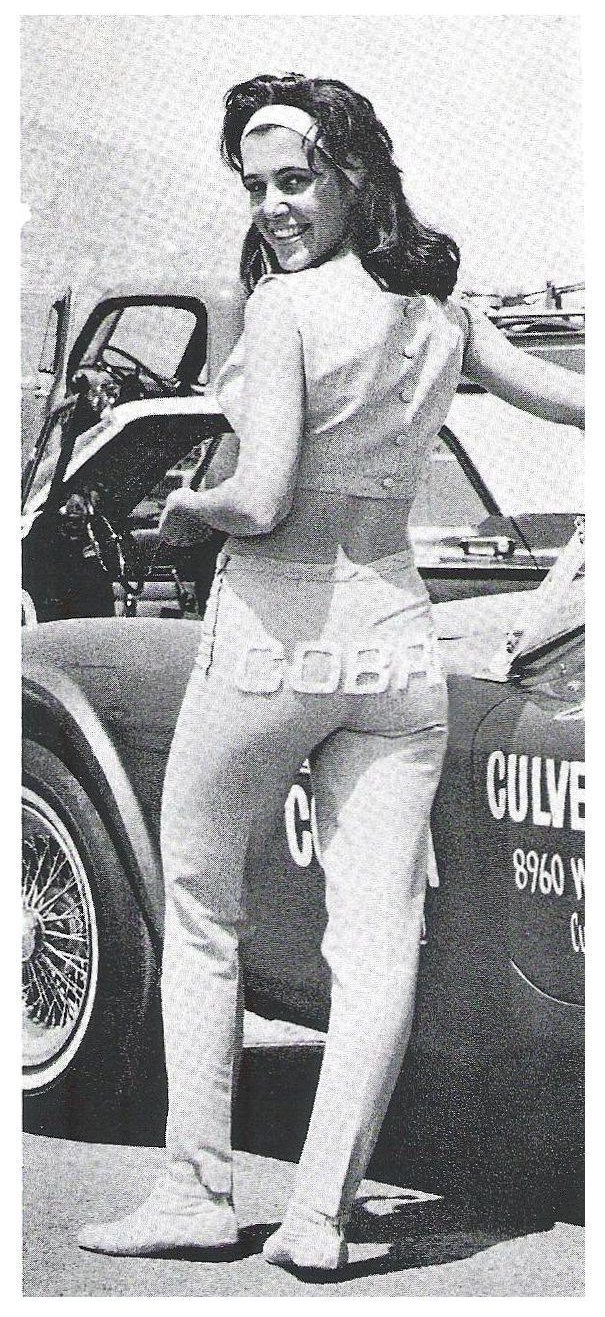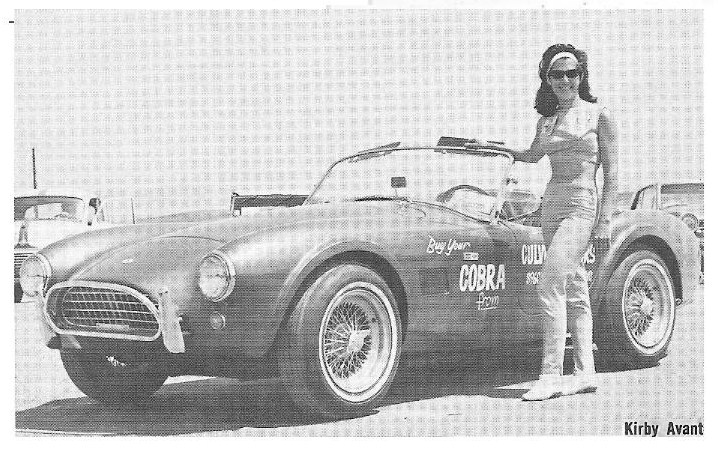 Additional tributes to Dave from 1964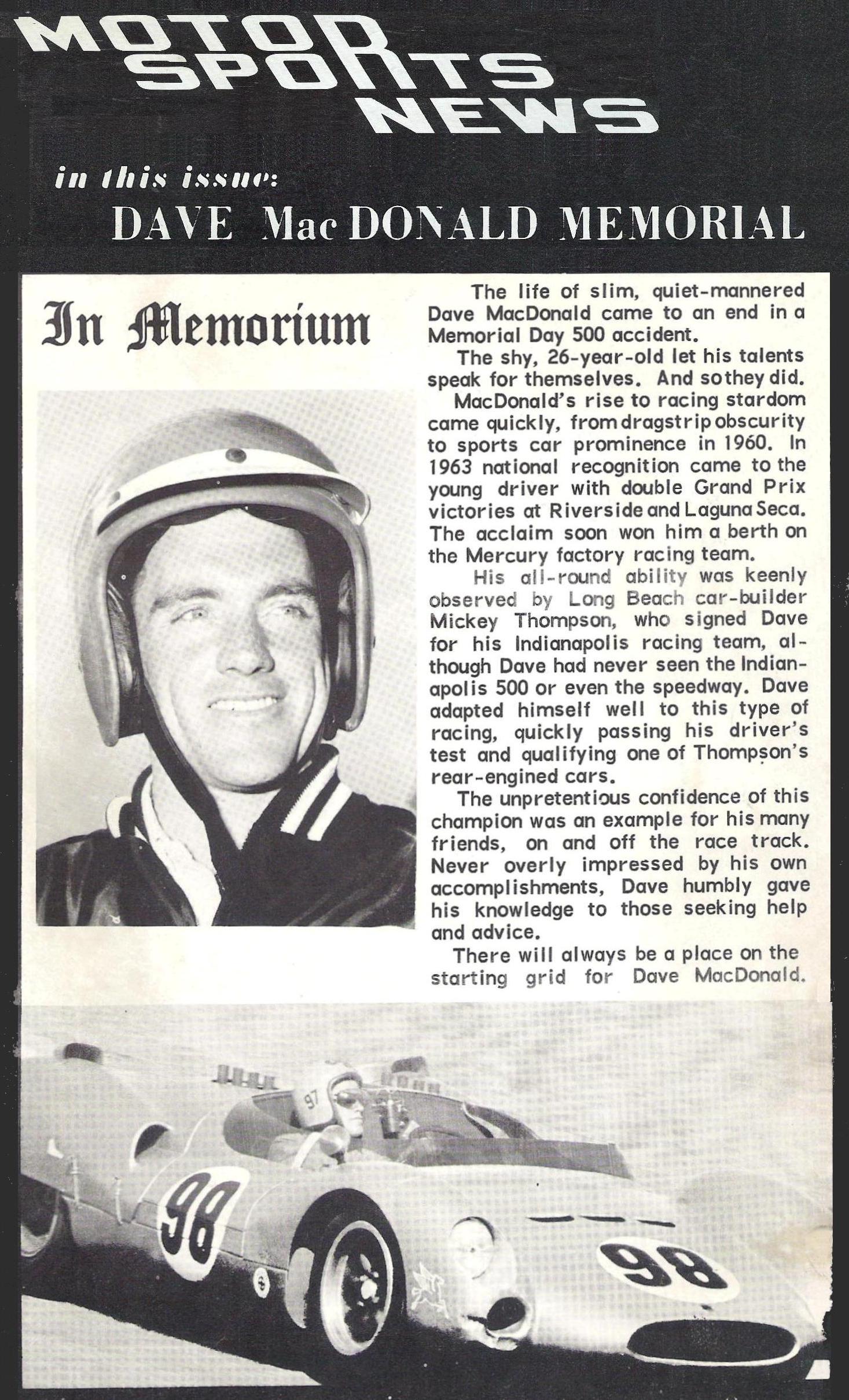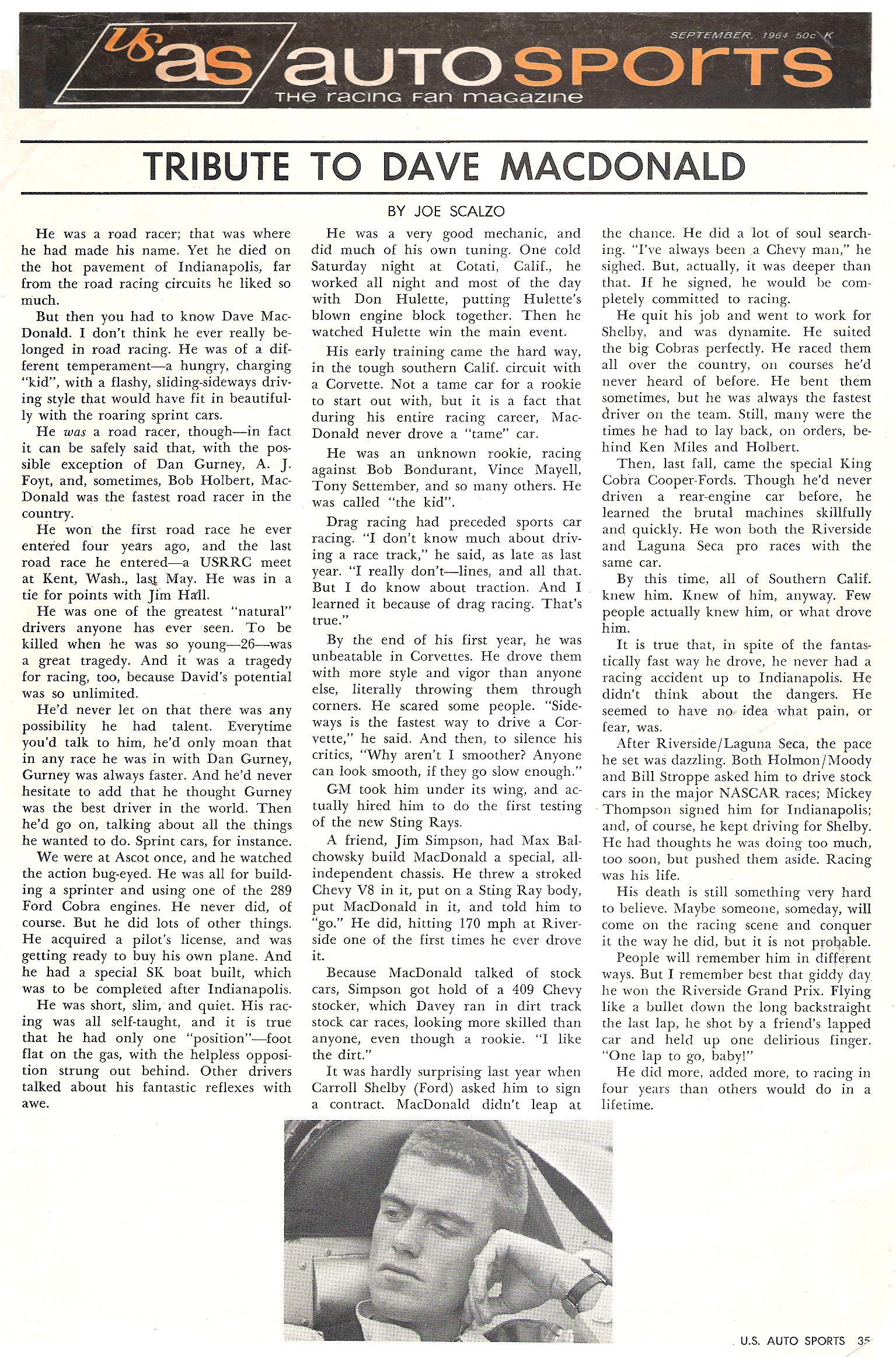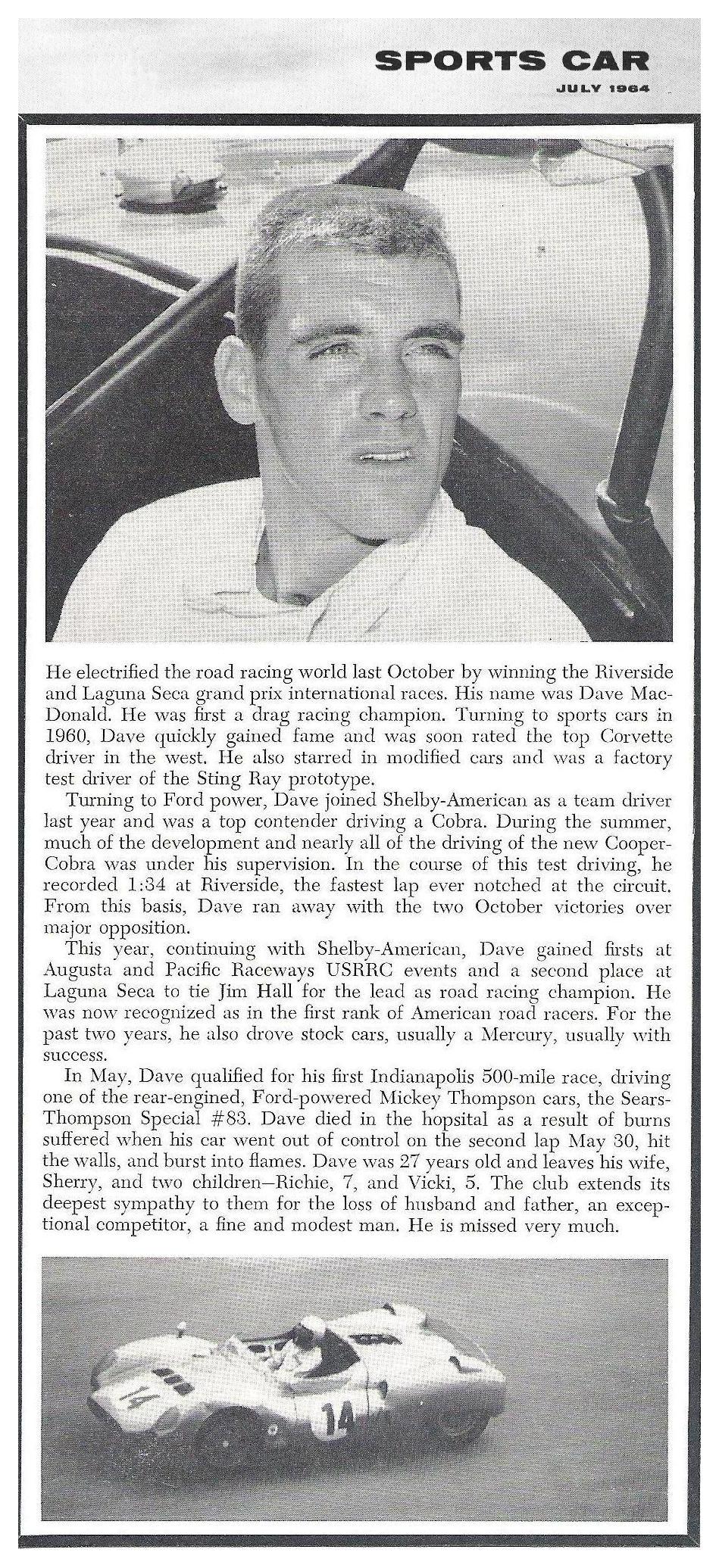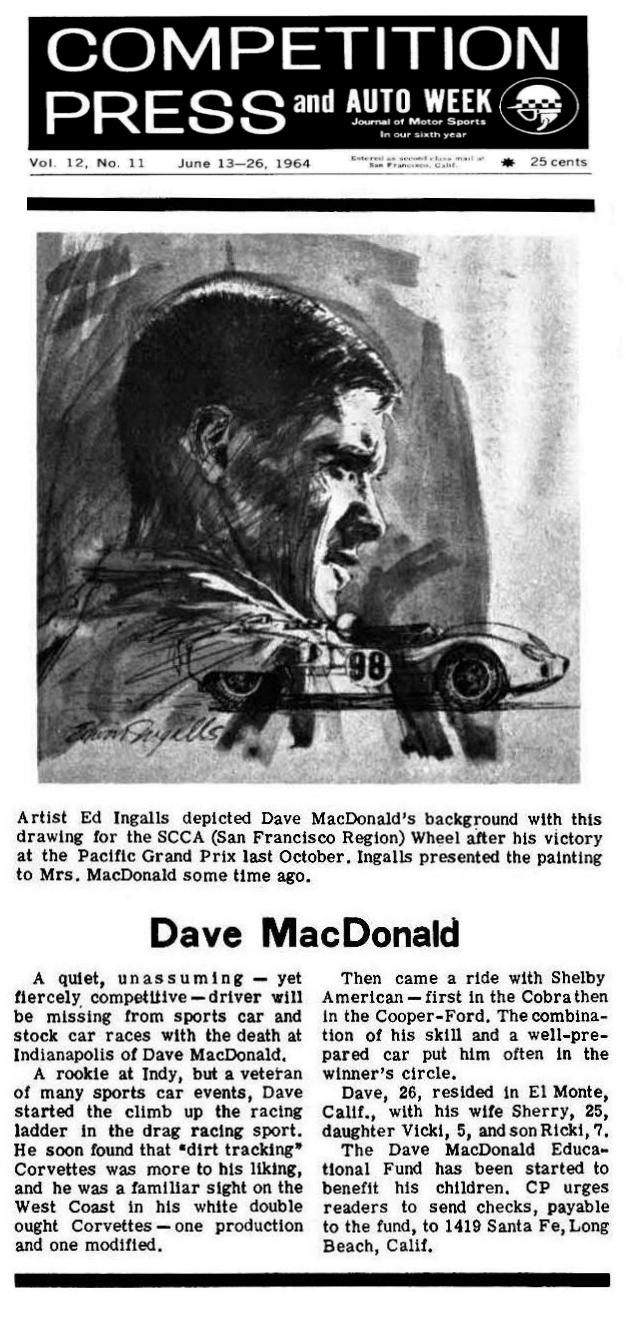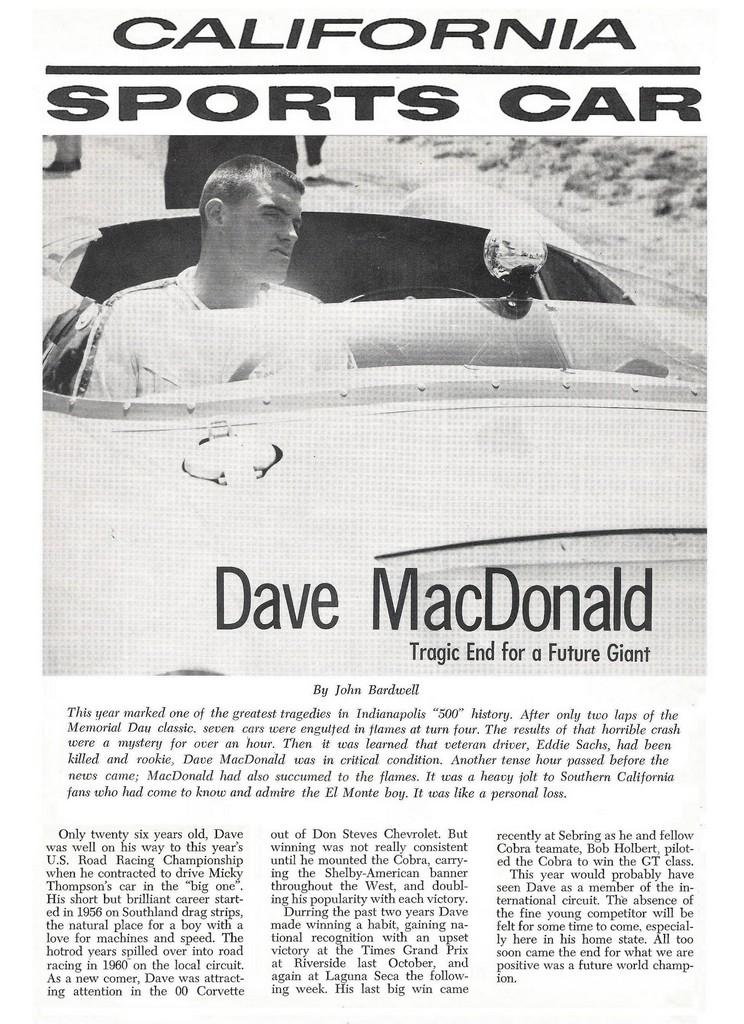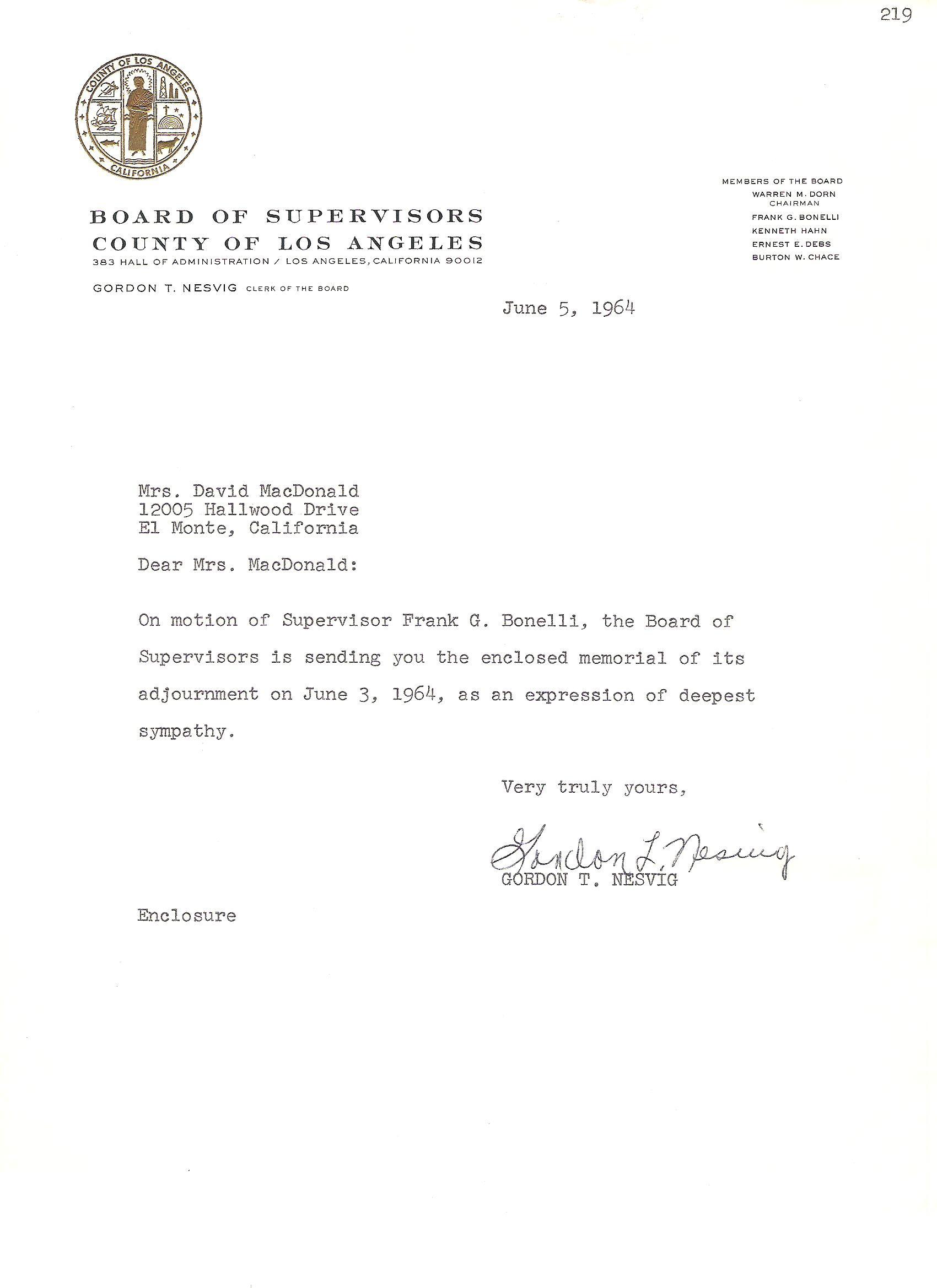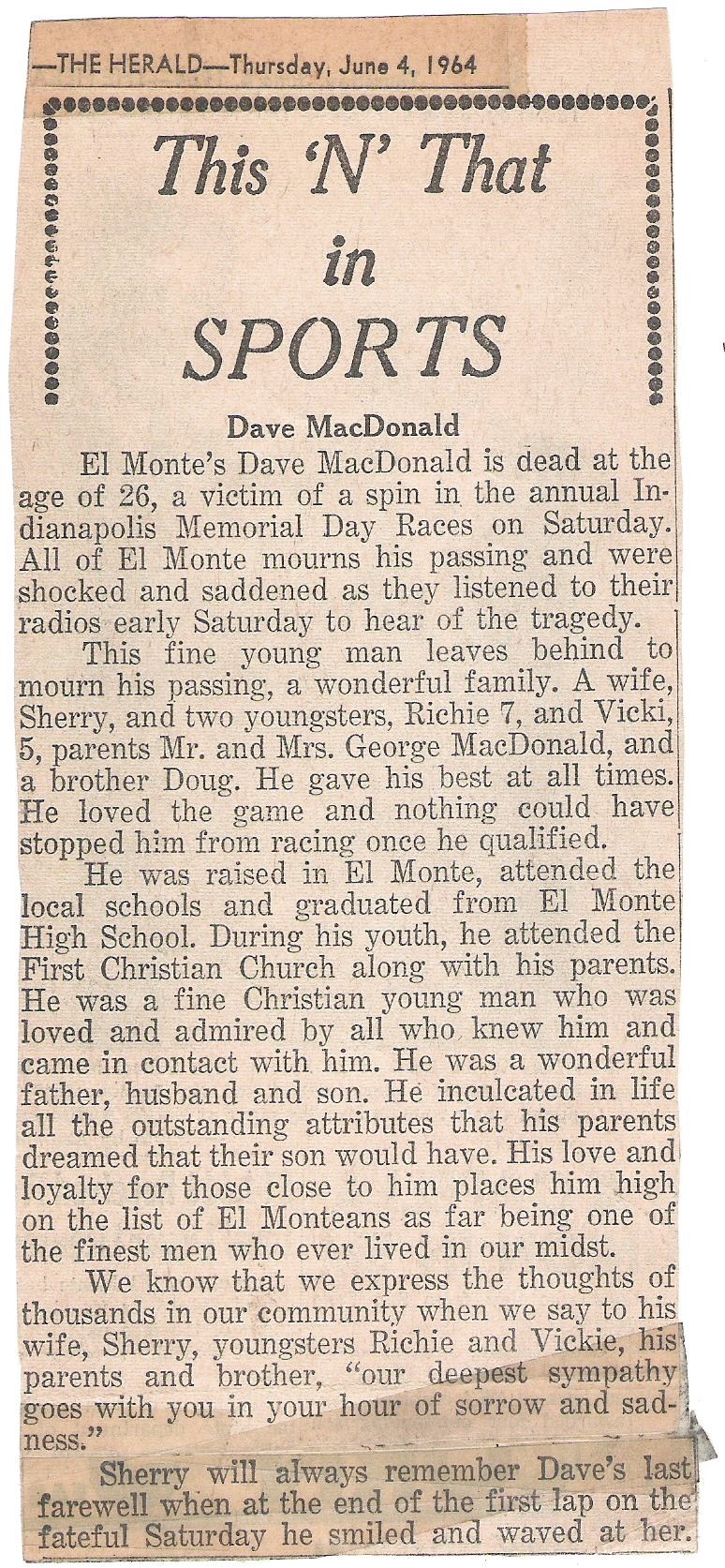 1964 Laguna Seca race program. Inside the program was a short tribute to Dave, who was the reigning Pacific Grand Prix champion.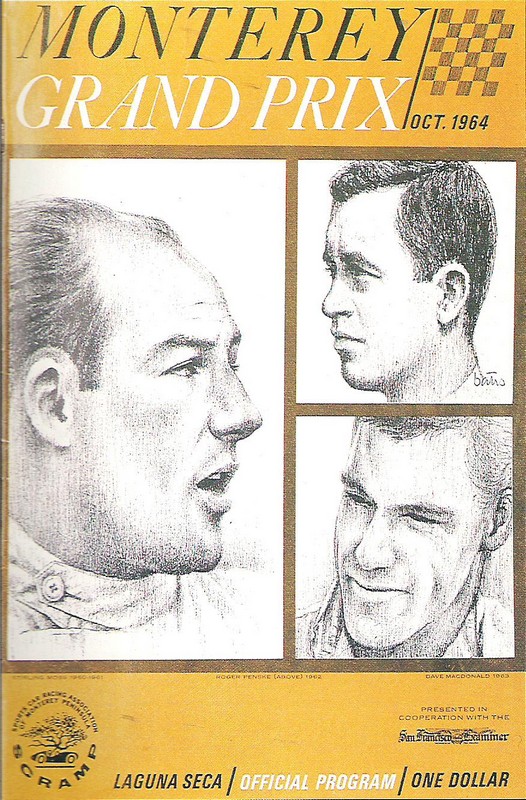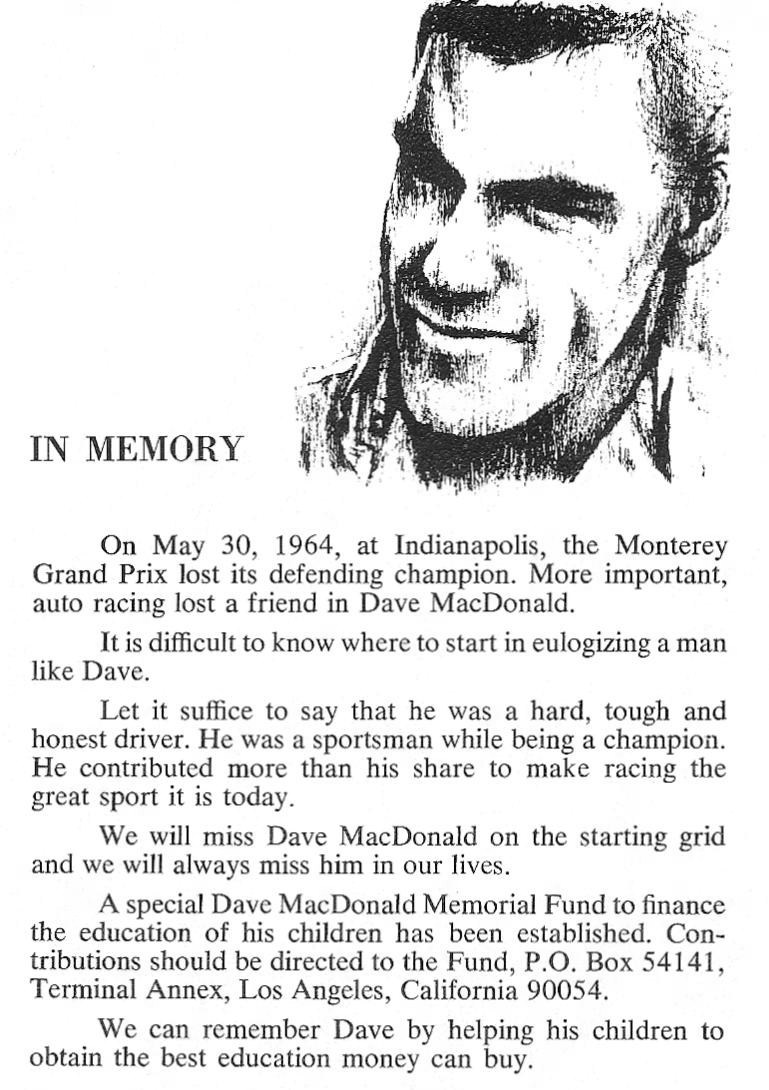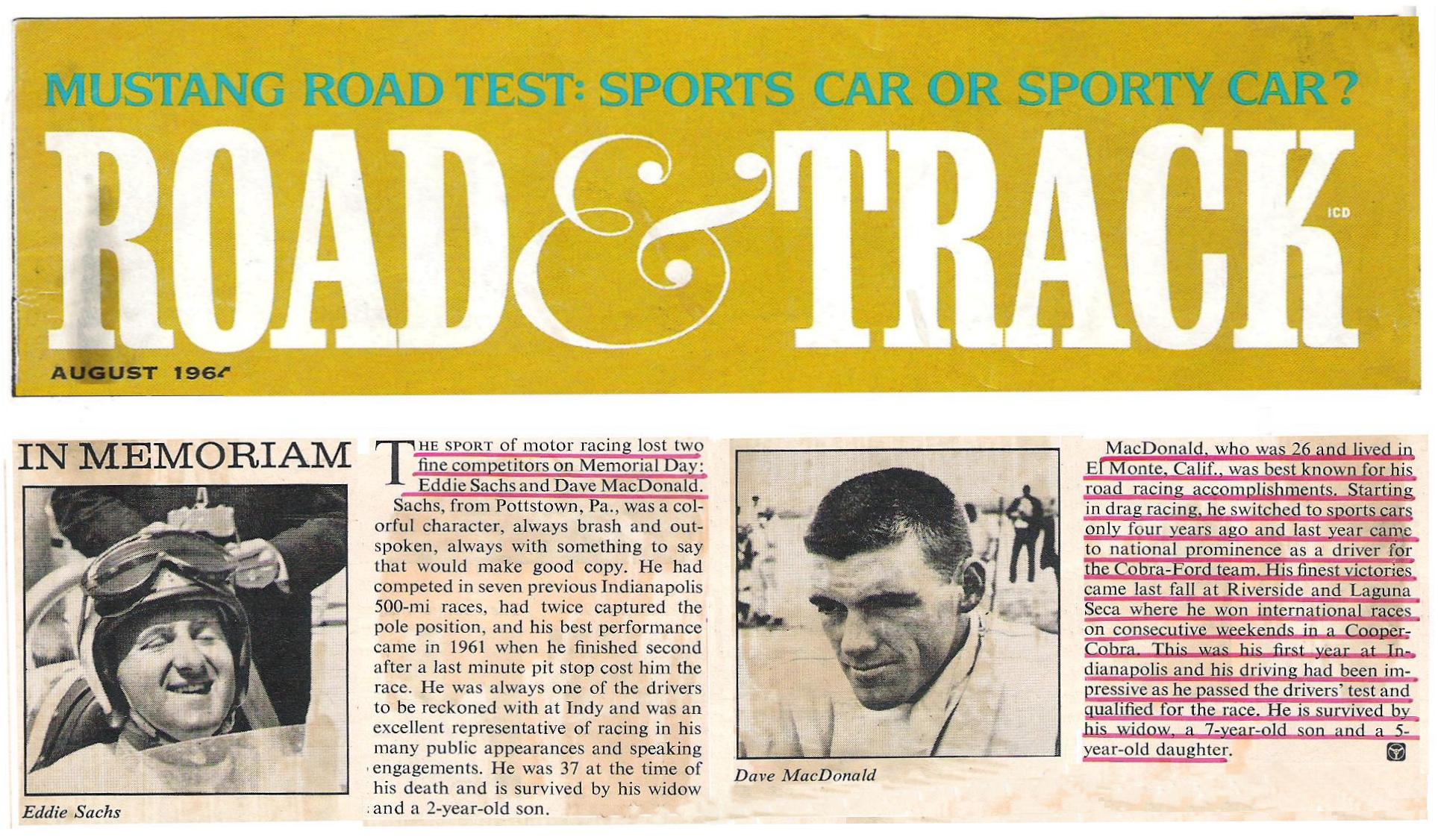 1991 tribute from Michael Antonick, author of "California Screamin, The Glory Days of Corvette Racing"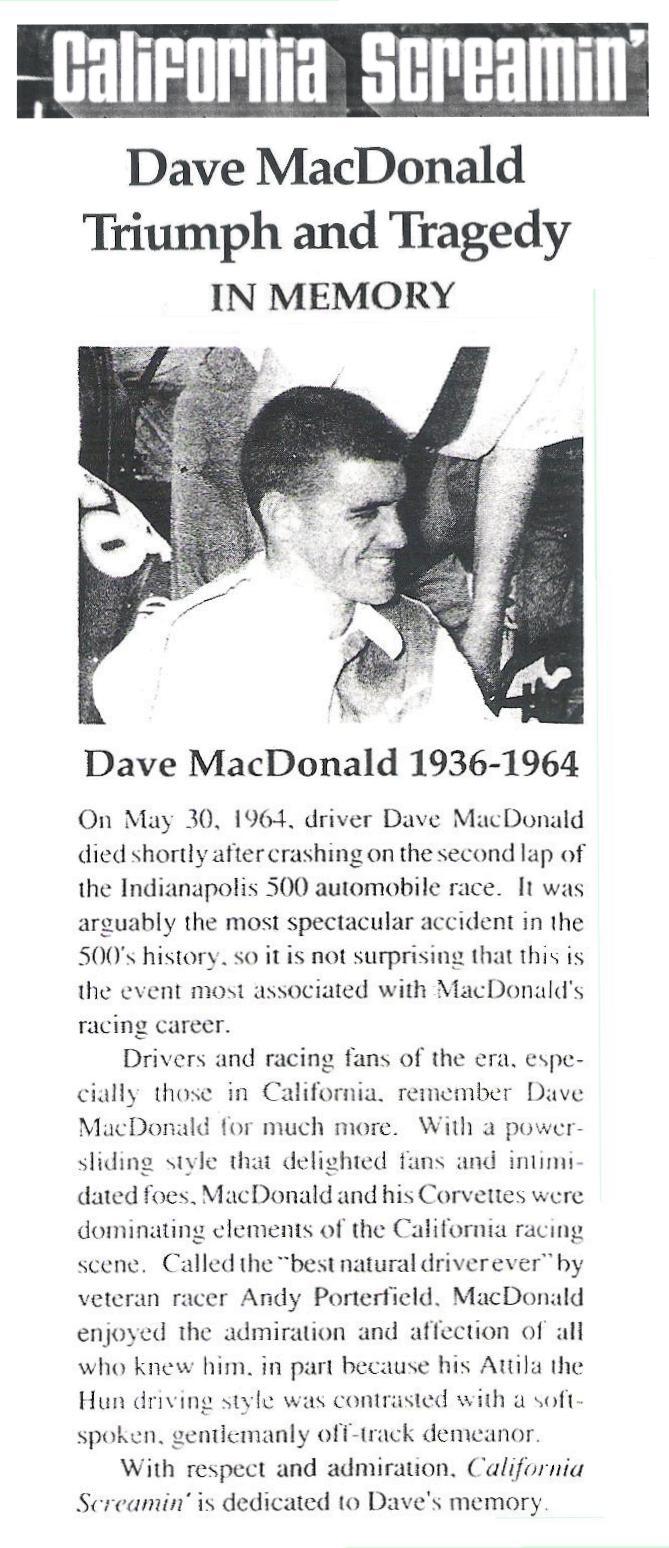 Los Angeles Herald Examiner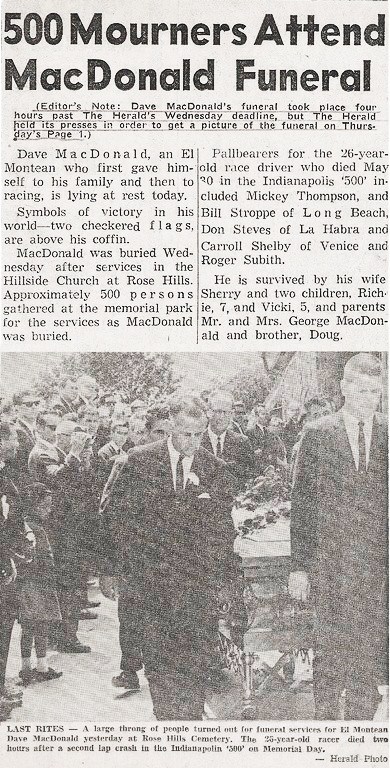 Los Angeles Times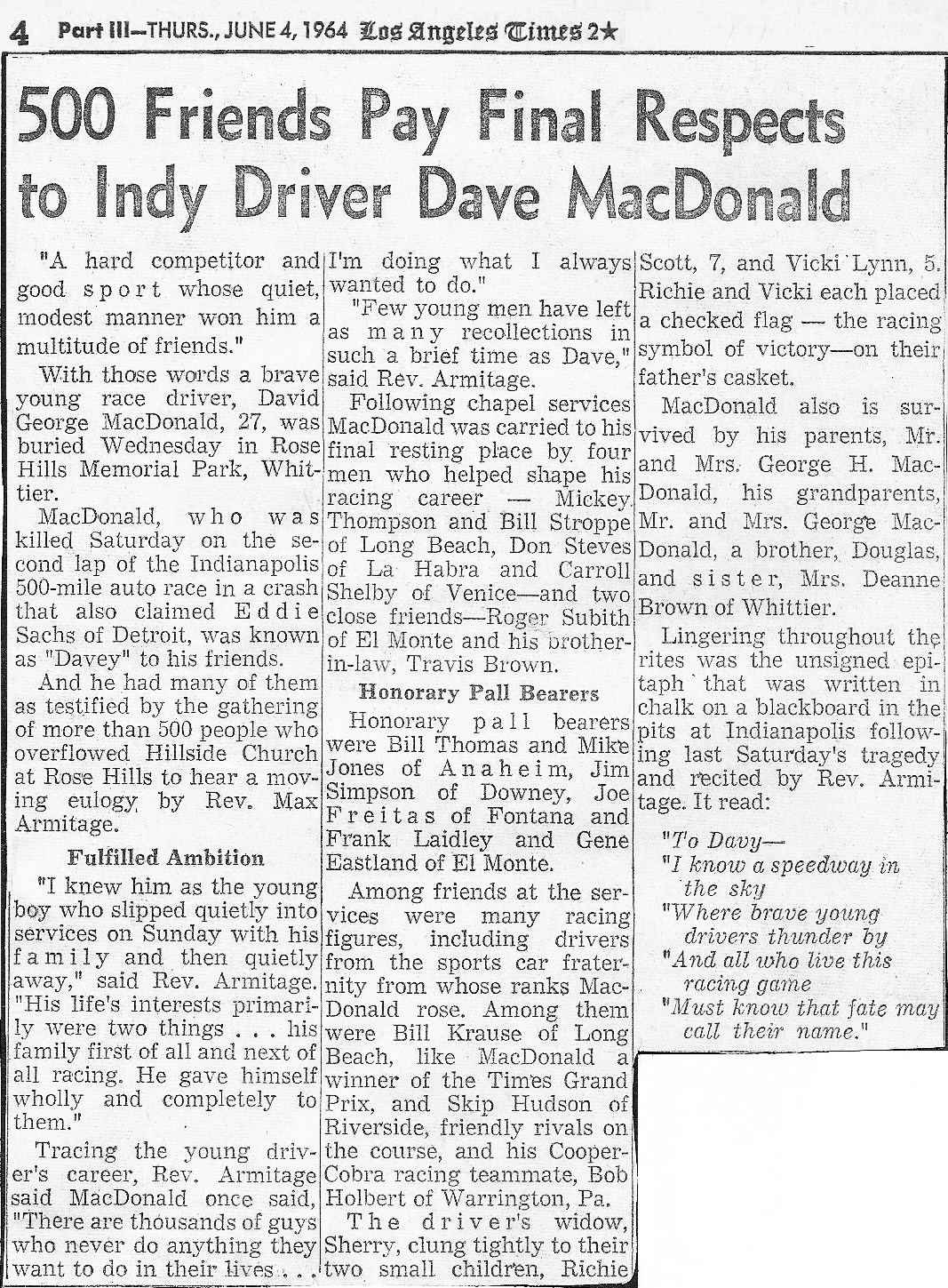 Sherry MacDonald at Dave's funeral in California