Shelby Cobra Daytona Coupe CSX2287 had been "missing" for forty years before it was discovered in a storage facility in La Habra
California. This is how it looked in 2001 when it was pulled from the storage unit. A legal battle ensued and ownership of this
extremely valuable car was tied up in the courts for some time.
Daytona Coupe CSX2287 was designed by Peter Brock in 1964. Phil Remington, Dave MacDonald and the Shelby American
crew utilized every spare second - when they weren't tearing up the SCCA & USRRC circuits - to complete CSX2287 in less
than four months! CSX2287 was one of only six coupes built and the only one built entirely in the United States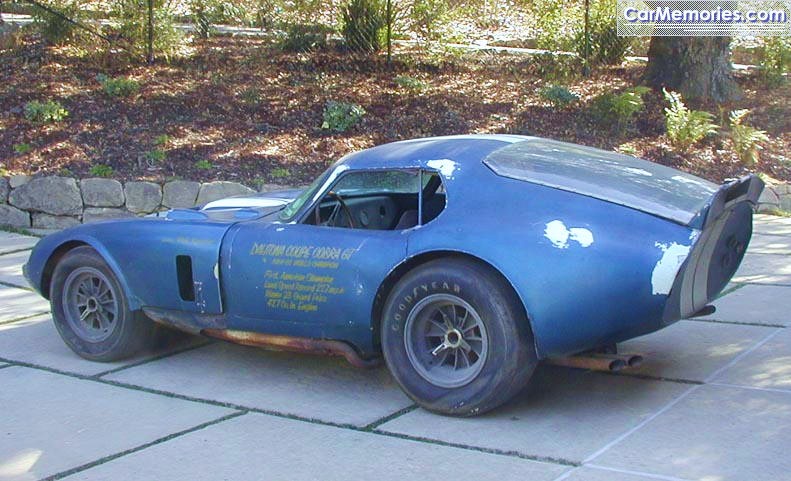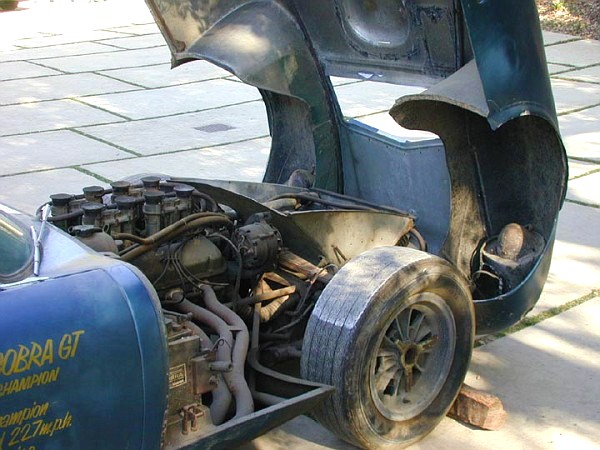 The car was subsequently purchased by car collector Frederick Simeone, who then hired renowned restoration firm Racingicons.com
to restore the historic Coupe. Dr. Simeone wanted the car cleaned up but was adamant that it remain as close to it's 1964 racing
condition as possible. This is how Cobra Daytona Coupe CSX2287 looks today,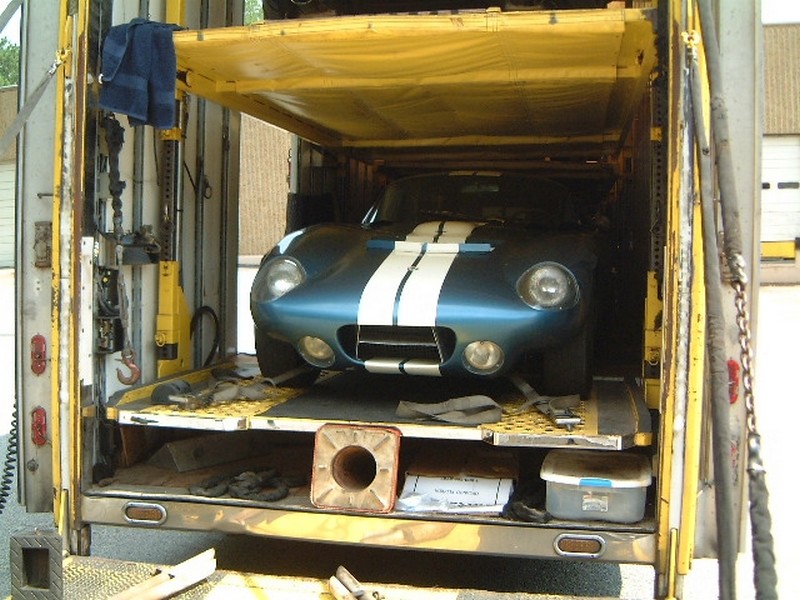 The car's interior is as it was four decades ago when Dave MacDonald, Bob Holbert, Phil Hill & other great racers sat behind the wheel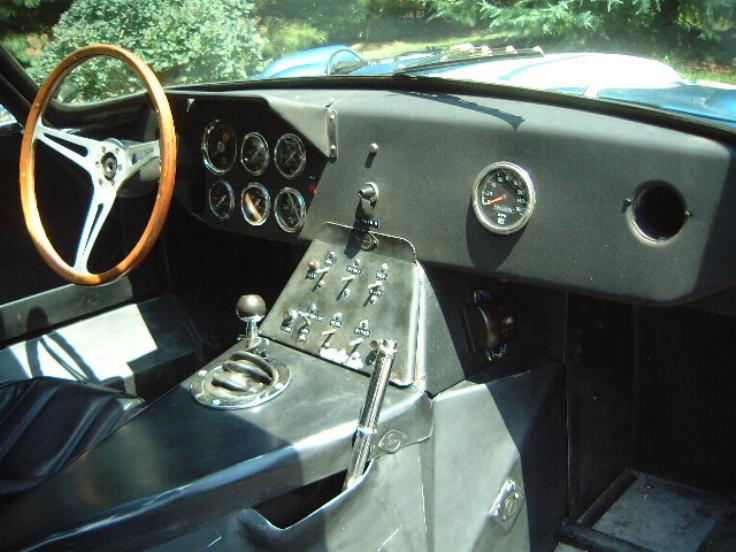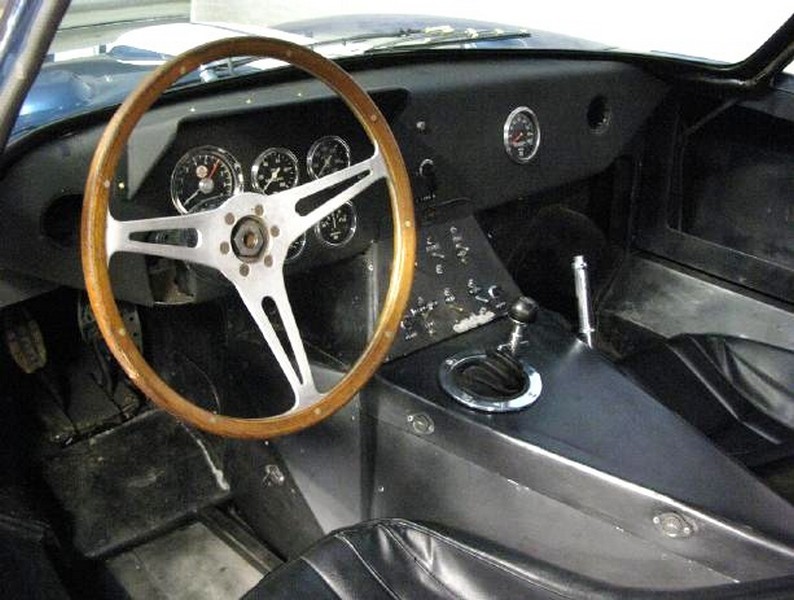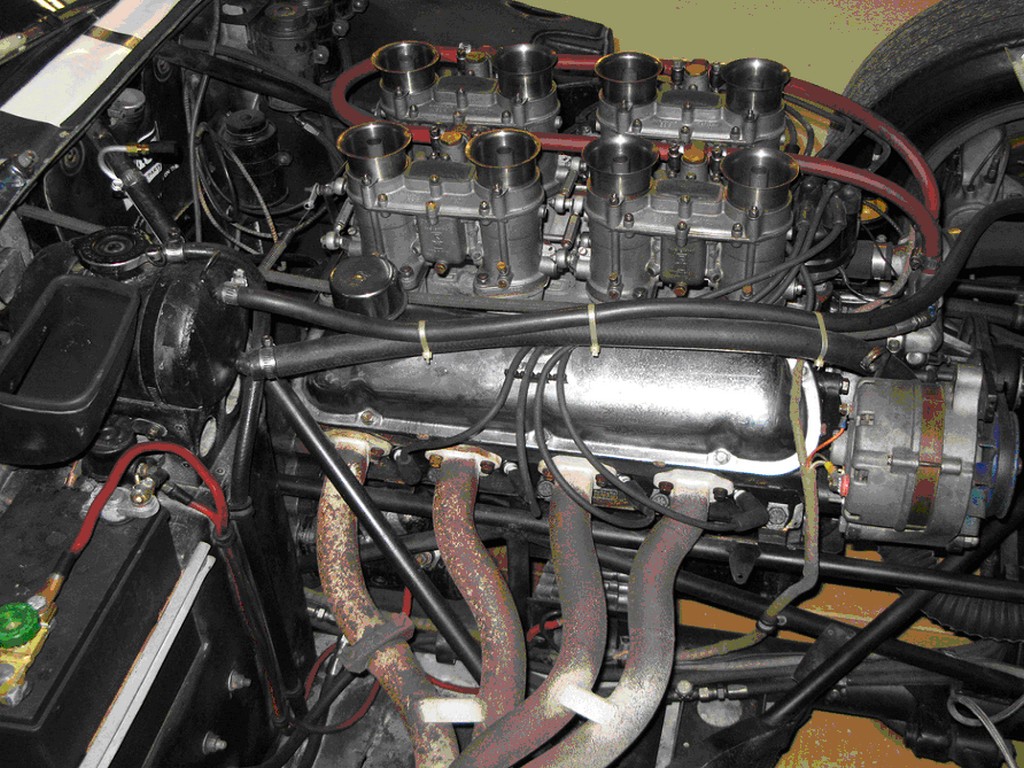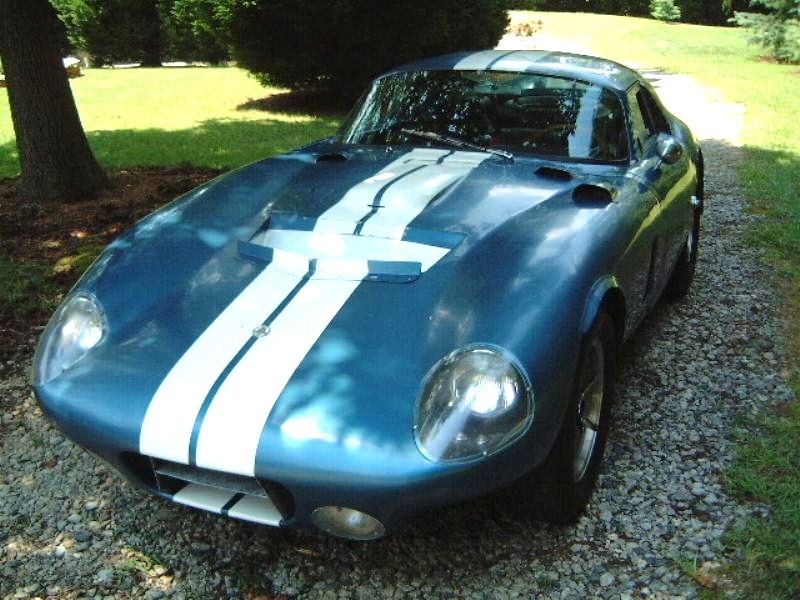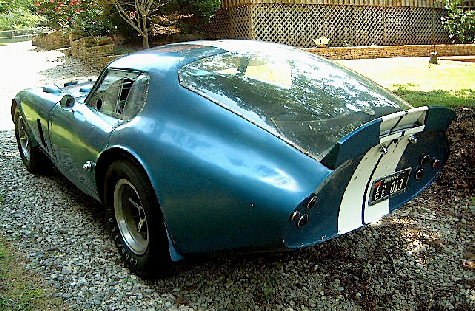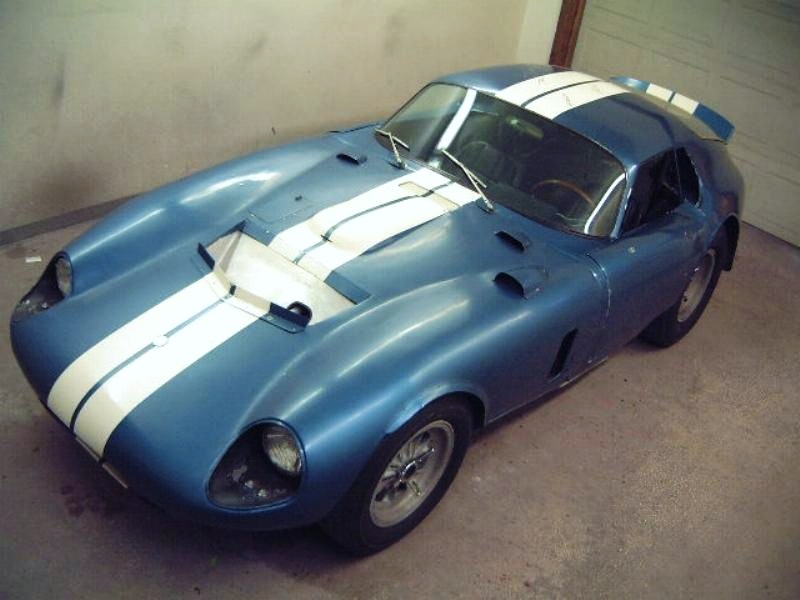 Dave MacDonald and Bob Holbert co-piloted CSX2287 to its historic first ever win at the 12 hrs of Sebring where they finished 1st
in GT and 4th overall behind three Ferrari Prototype cars. Bolstered by its racing heritage, CSX2287 is now worth several million
dollars and is currently on display at the Simeone Automotive Museum in Pennslyvania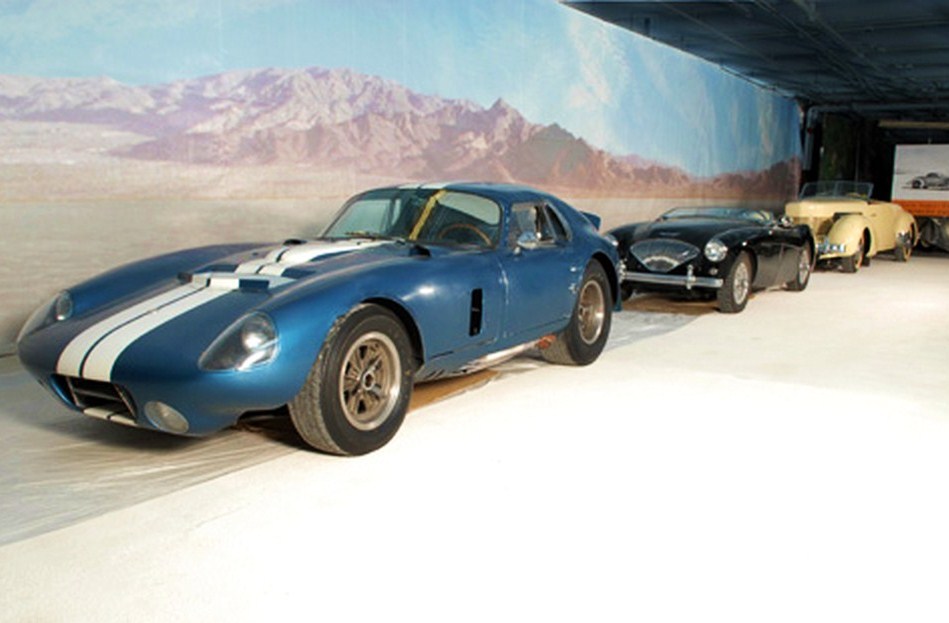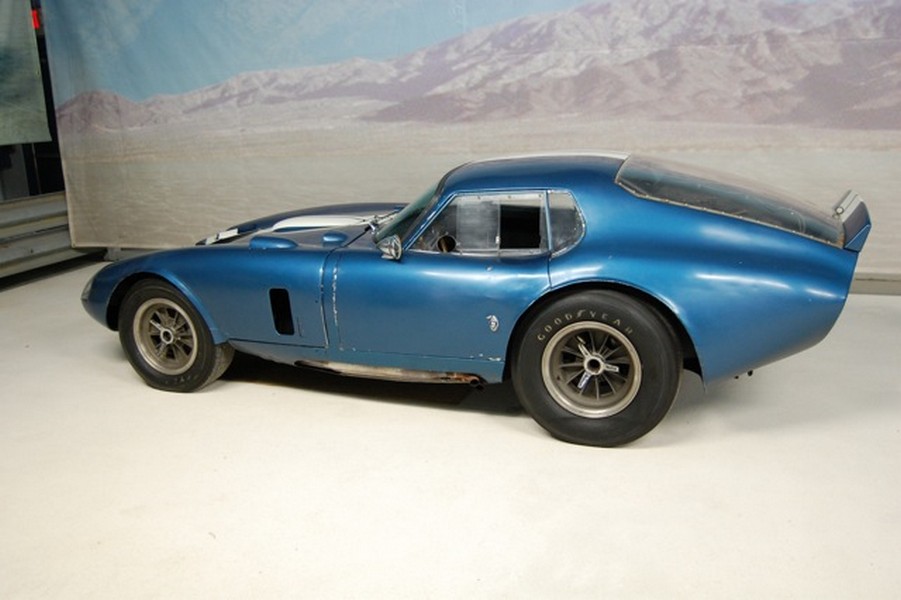 Dr. Simeone entertains the crowd
Comedian Jay Leno paid a special visit to the Simeone Museum in 2008 just to drive the Daytona Coupe. An avid car collector and
huge Cobra fan, Leno owns a replica 427 Cobra.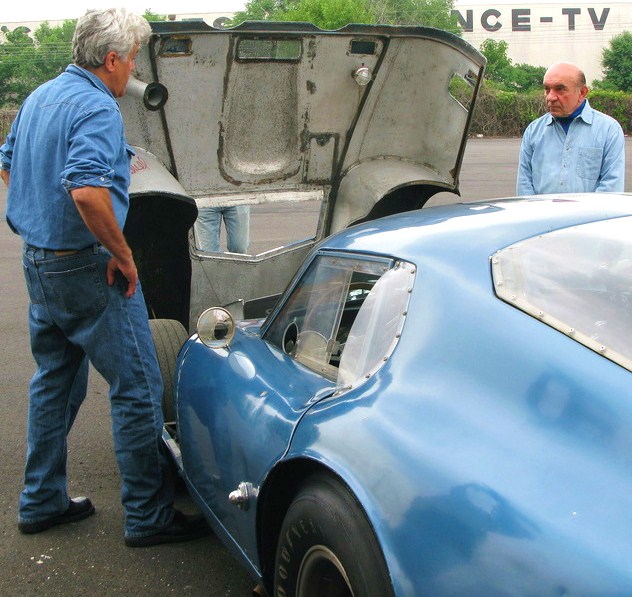 Leno takes CSX2287 for a spin ... some guys have all the luck!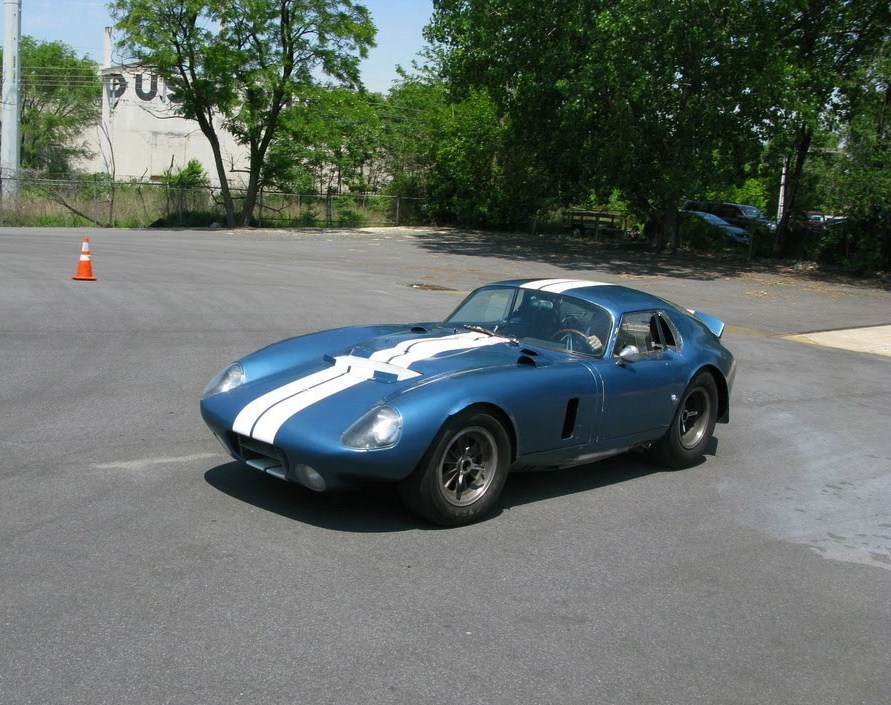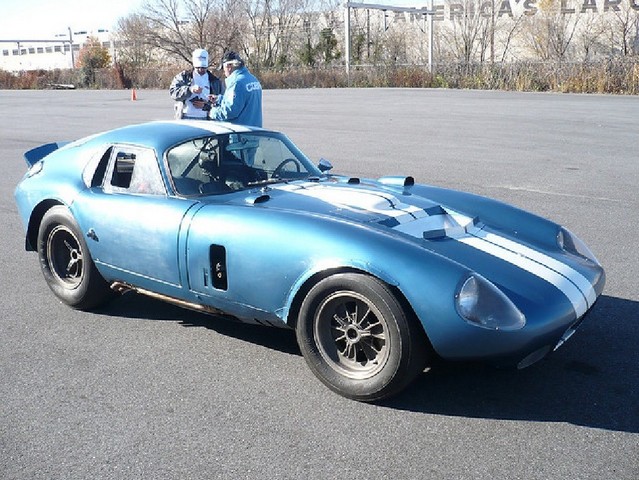 Another Demo Day showing of CSX2287 by Dr Simeone - April 2015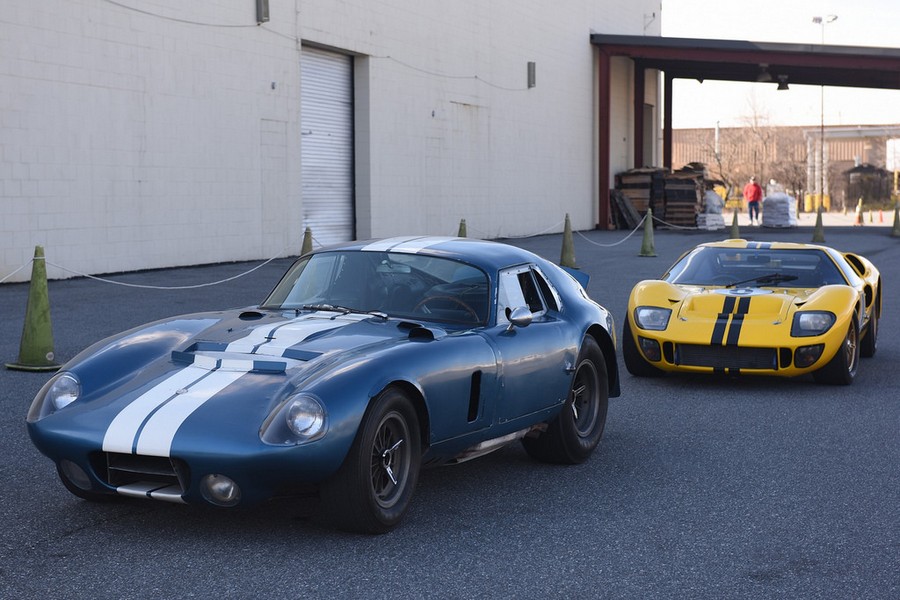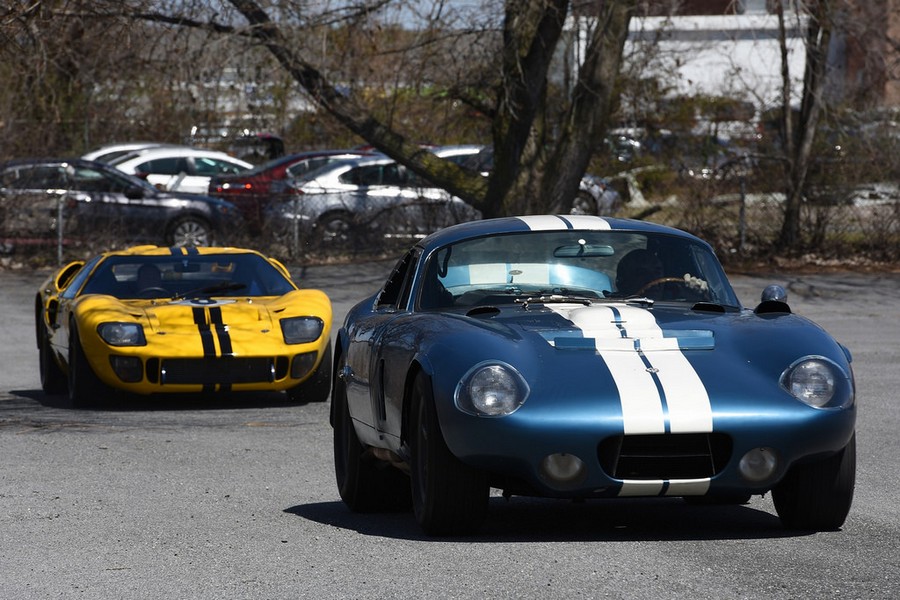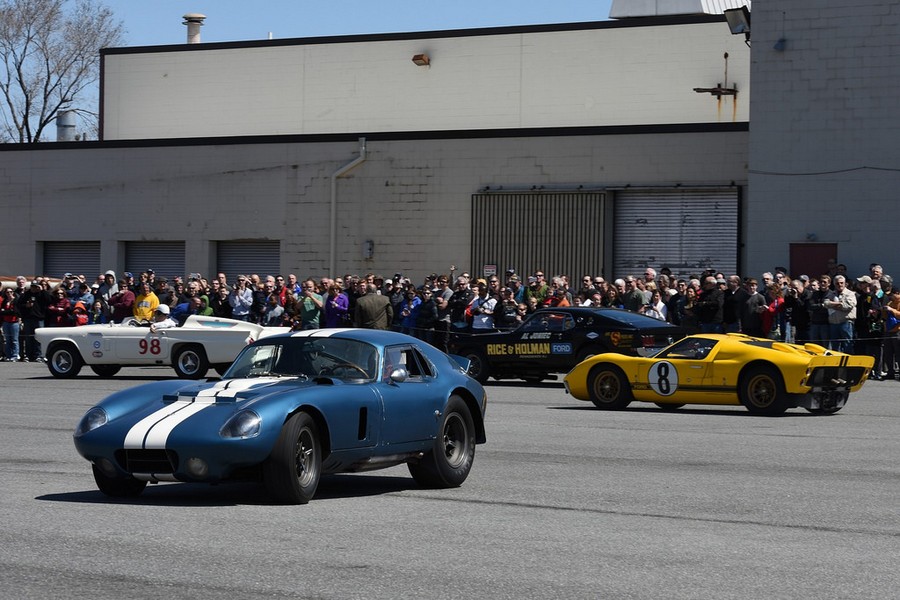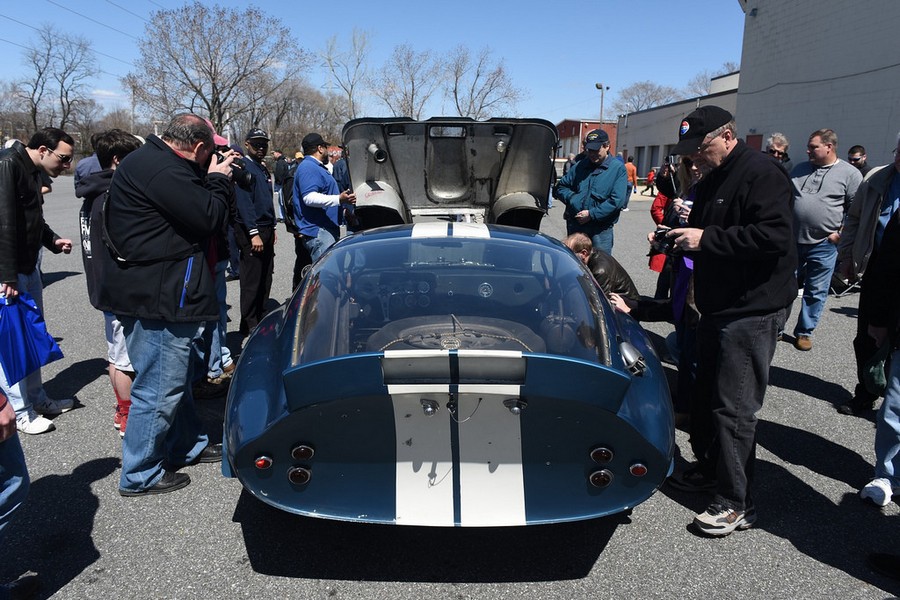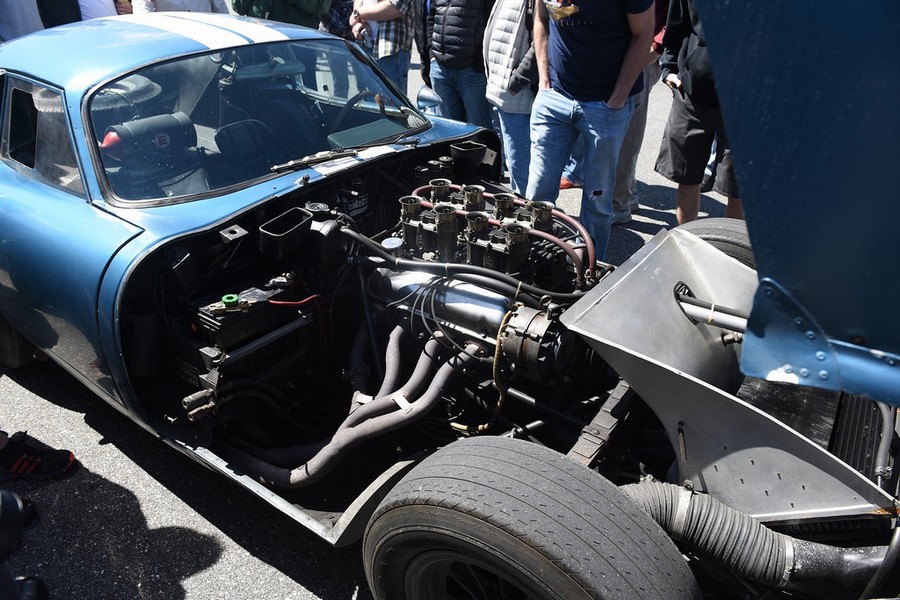 Shelby Daytona Cobra Coupe CSX2287 in race mode. Here's Dave at the 1964 12hrs of Sebring where he and Bob Holbert scored
victory. They finished 1st in GT & 4th OA - the highest ever finish for an American team at Sebring. Craig Breedlove also took ad-
vantage of Pete Brock's sleek design and piloted CSX2287 to numerous world speed records at the Bonneville Salt Flats in Utah.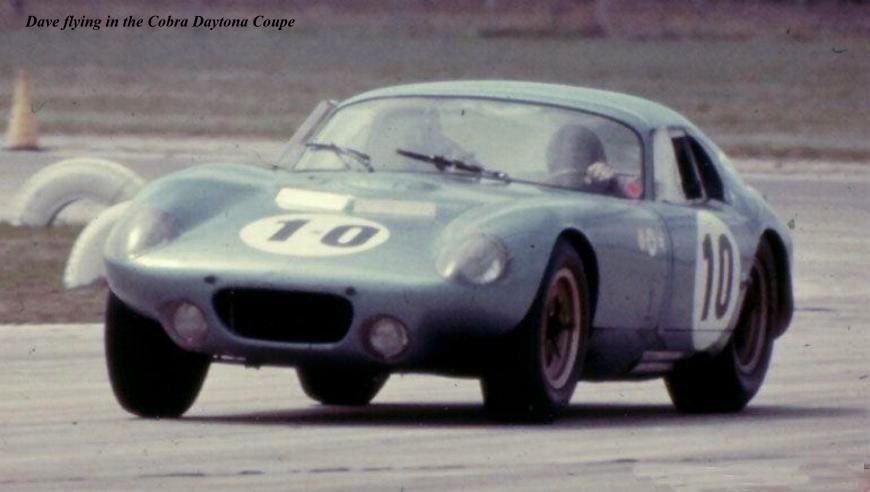 Video of MacDonald & Holbert piloting CSX2287 to victory in the 1964 12hrs of Sebring can be seen in "Dave's Racing Videos".