Sherry MacDonald at the Augusta International Raceway Preservation Society (AIRPS) Ceremony in Sep 2005.
L to R: Rex White, Sherry, Cathy Jones, AIRPS president Henry Jones, Frank Warren, Ted Tidwell & Bud Gates.
AIRPS honored Dave for driving the Shelby King Cobra to victory in the 1964 US Road Racing Championships at
Augusta International Raceway. He raced three times at the Speedway finishing 2nd in the Augusta 510 NASCAR
race driving a 1963 Ford Galaxie, 1st in the King Cobra and 2nd in the Cobra Roadster.
Sherry, Vicki & Rich stand near the monument memorializing Dave and other great drivers at the track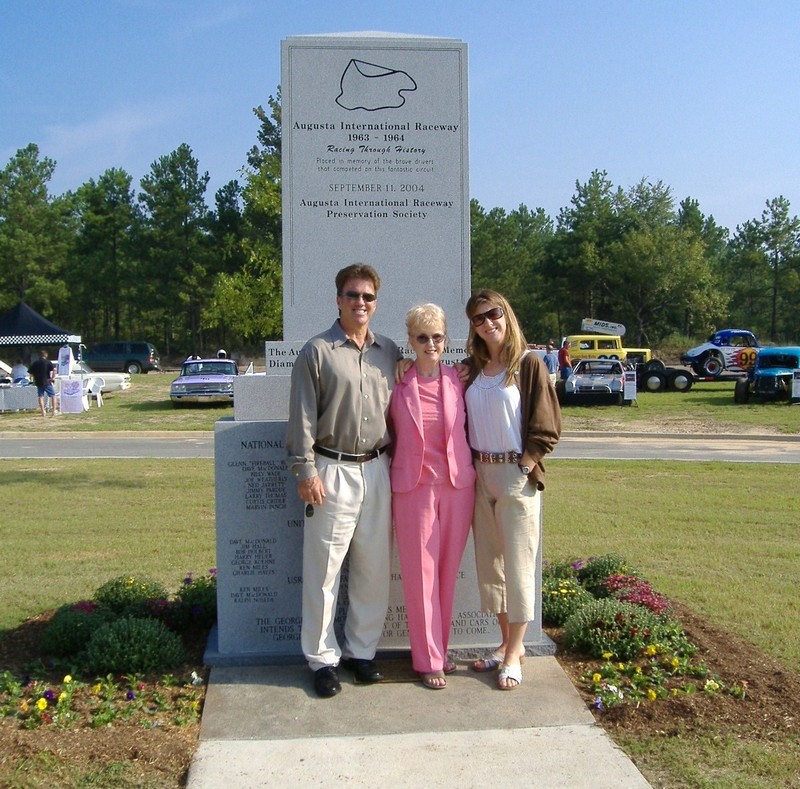 Dave's daughter Vicki with her daughter Erikka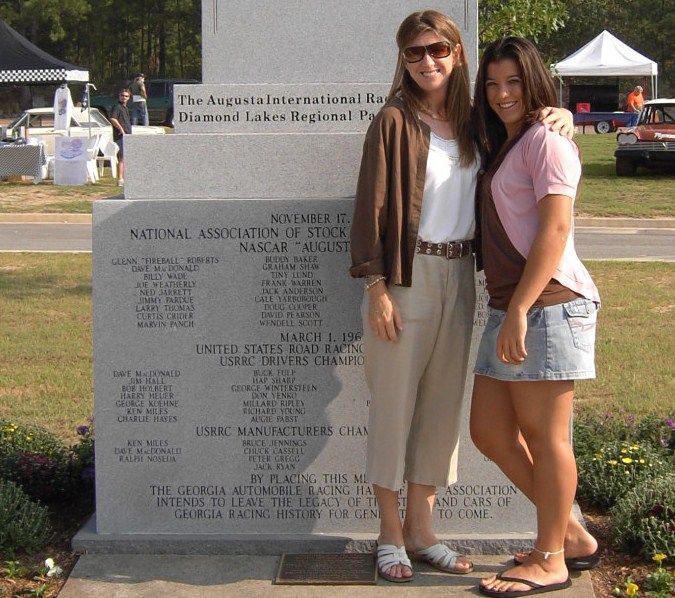 Two additional sections have been added to the monument and this is how it looks now in 2010
Sherry and Rich pose with racer Ted Tidwell. (AIRPS president Henry Jones is to the left).
Sherry sits in one of the many exotic cars on hand for this memorable event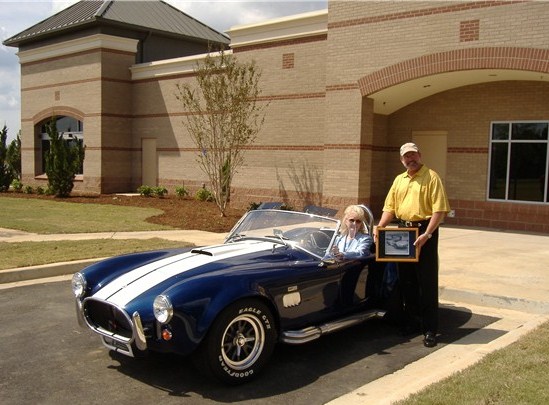 Rich takes his turn behind the wheel
Below: Sherry holds the Dave MacDonald Dr street sign as Rich & Vicki stand behind her. The new Diamond Lakes
housing development was built around the speedway and community streets were named after past champions.
Under construction is house at 4412 Dave MacDonald Dr - located at the intersection of Dave MacDonald Dr and
Dave MacDonald Dr (Street loops around entire housing developement)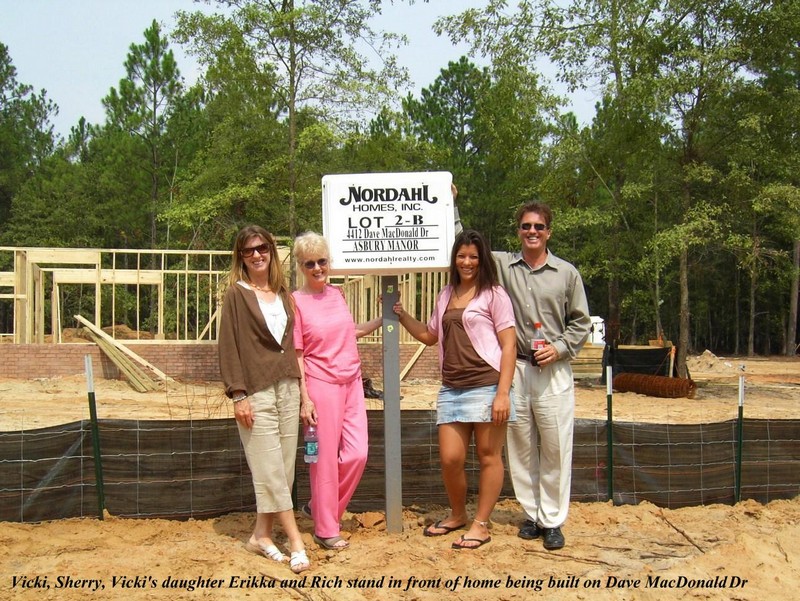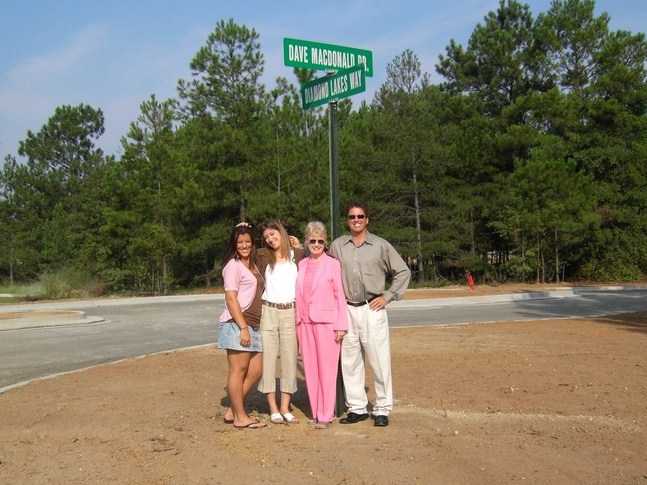 Driver awards are given out at the event. On hand to accept for Dave MacDonald is Sherry (in pink) and Rich to
her right. Pam Roberts, next to Sherry (blue) accepted for her father Fireball Roberts. Henry Jones is presenting.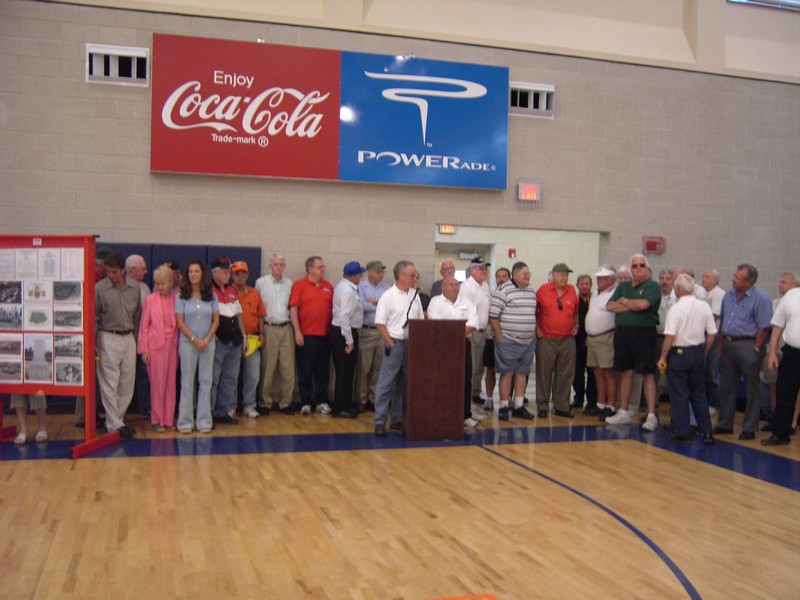 Dave MacDonald's wife Sherry, and Fireball Robert's daughter Pam get together in the evening to discuss the career's
of two men very dear to them. Note: Dave MacDonald & Fireball Roberts were teammates twice, once in the 1963
12hrs of Sebring where they co-drove a Shelby Cobra Roadster, and then in the 1964 Augusta 510 NASCAR where
they dominated a star-studded NASCAR field to finish 1-2 in Holman Moody Ford Galaxies.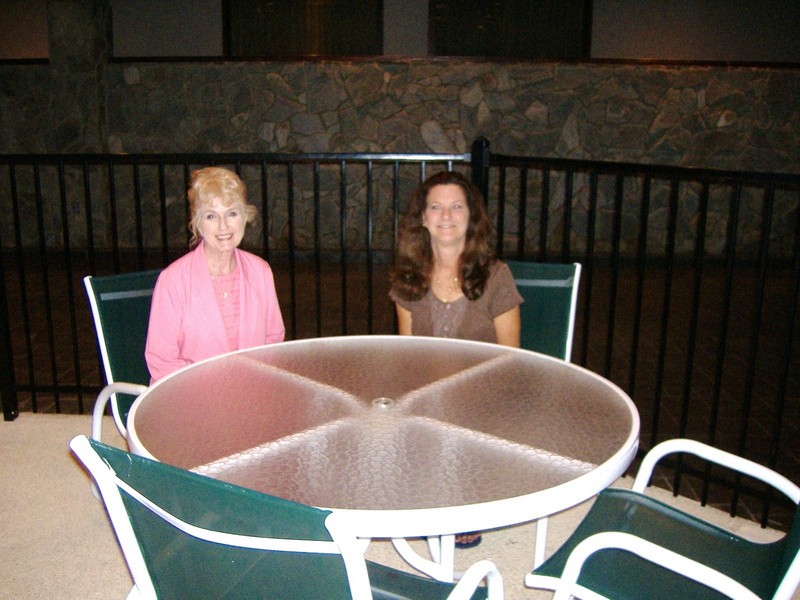 Street dedication at the Diamond Lakes devolpment - DAVE MACDONALD DR
2011 aerial view of the old Augusta road course (in orange). You can see the new Diamond Lakes Regional Park
beginning to take shape inside the track area. And to the upper right is the new housing community under development.
All street names in the community are named after drivers who competed at Augusta Raceway. In GREEN is Dave
MacDonald Drive - the main loop that runs through the entire community. NOTE: Credit goes to AIRPS President
Henry Jones for his efforts to preserve this special piece of racing history.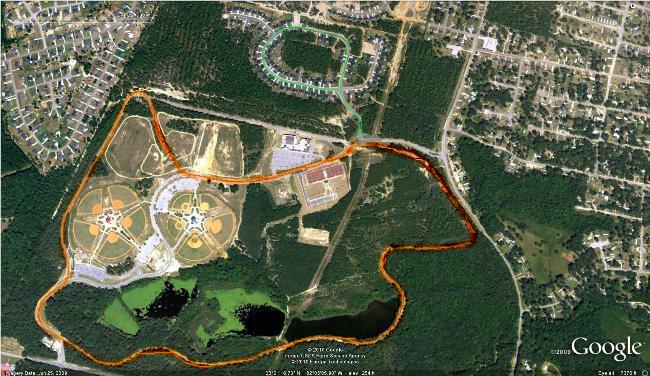 April 2012 aerial view shows the developement now built out - Dave MacDonald Drive highlighted in orange