Dave and Sherry greeted warmly at the airport by Hawaiian Grand Prix race officials. Dave piloted Cobra Roadster CSX 2136 to a
2nd place finish, just 2 seconds behind good friend, and Hawaiian local, Craig Lang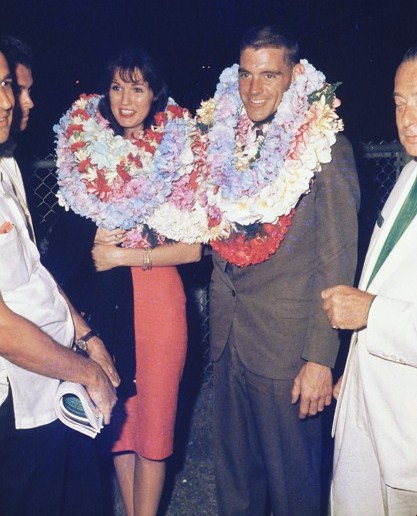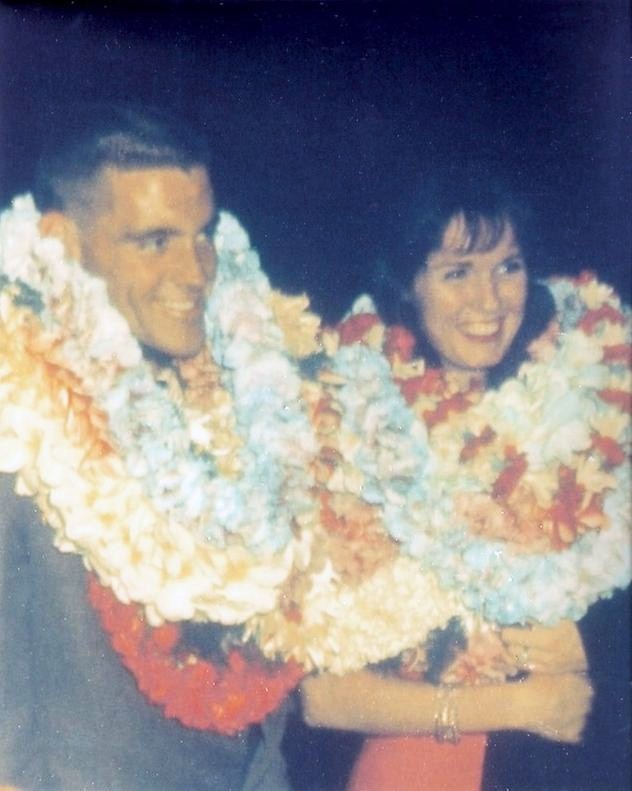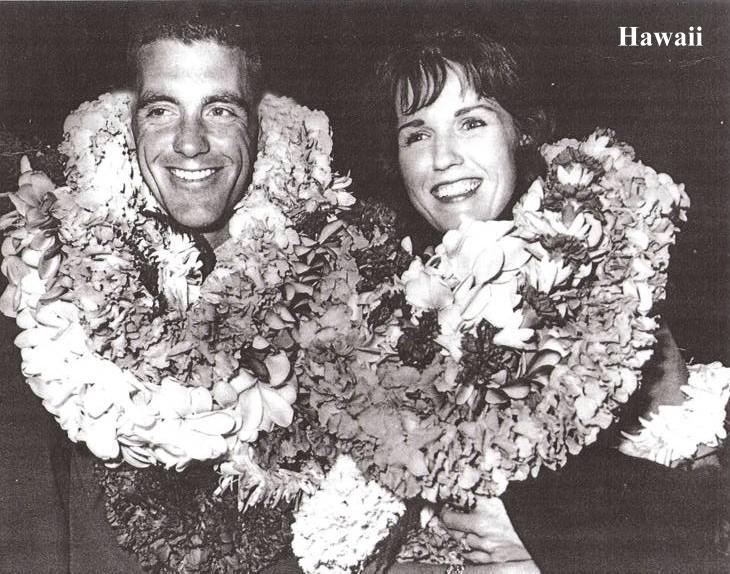 Dave and Sherry cruise around the track area in Shelby Cobra Roadster CSX2136. This roadster was co-owned by Shelby and actor
Steve McQueen. Dave had previously driven CSX2136 at the 1963 Road America 500 with co-driver Bob Bondurant where they
finished 1st in GT & 4th OA. Photo Dave Friedman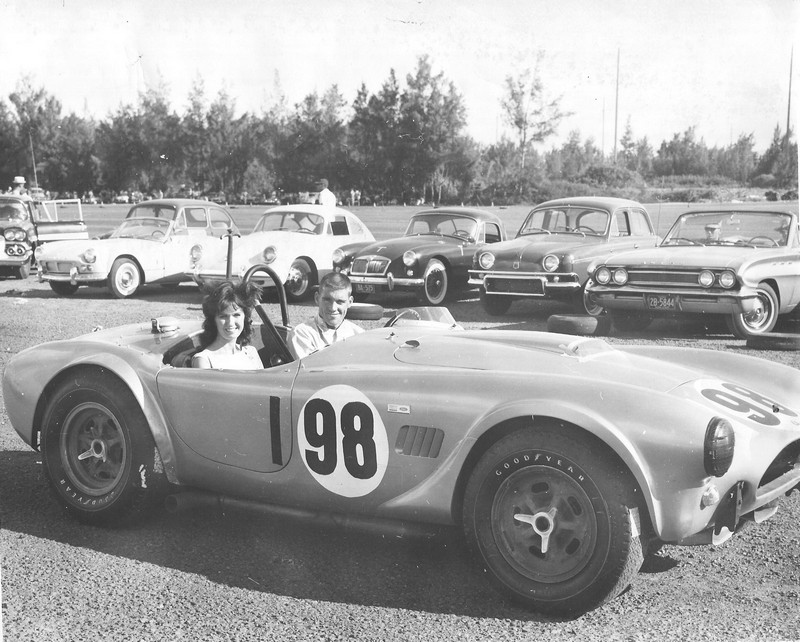 A 5 lap Production class race was held on Saturday. Dave MacDonald captured the pole position for this race and here he moves
CSX2136 to the grid for the start of the race. To the far left you can see the very back of Miles' Cobra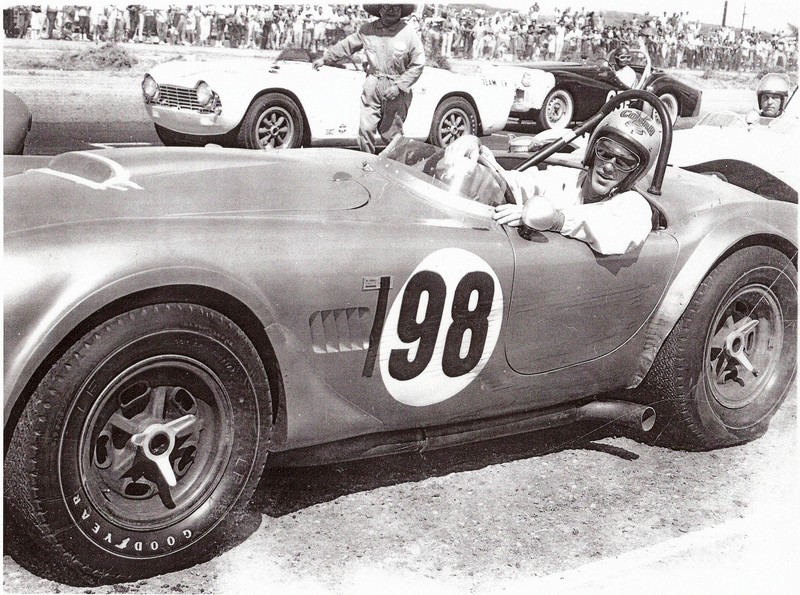 Dave in Cobra #198 on the pole, Ken Miles in #197 in 2nd position and Jimmy Castle's #55 Jaguar XKE on the outside of row 1.
Dave was in 2nd behind teammate Ken Miles when he hit loose debris on the track and blew a tire. Even though the airport course
had been newly repaved in was in terrible condition after just a few of the early Saturday races.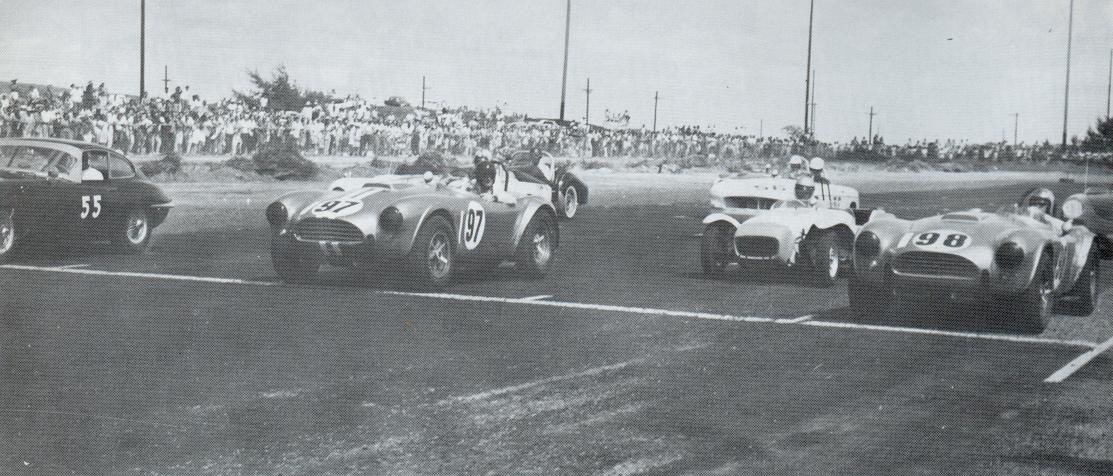 Sunday's feature event was the Hawaiian Grand Prix and below is Dave MacDonald blasting his Cobra through a turn. Dave
passed Craig Lang in the King Cobra on lap 5 to take the lead. He led for the next 22 tours until Craig repassed him and the
two would continue to exchange the lead for the rest of the race.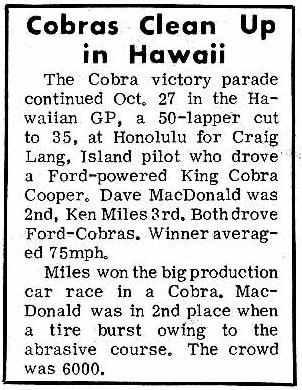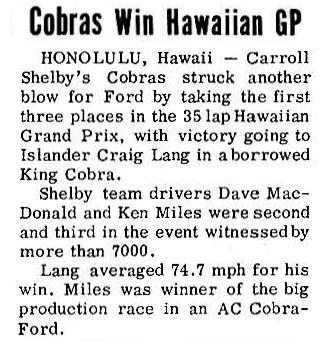 Dave & Sherry stayed at the beautiful Hilton Hawaiian Village Hotel during their stay in Hawaii. (Postcard from thier stay)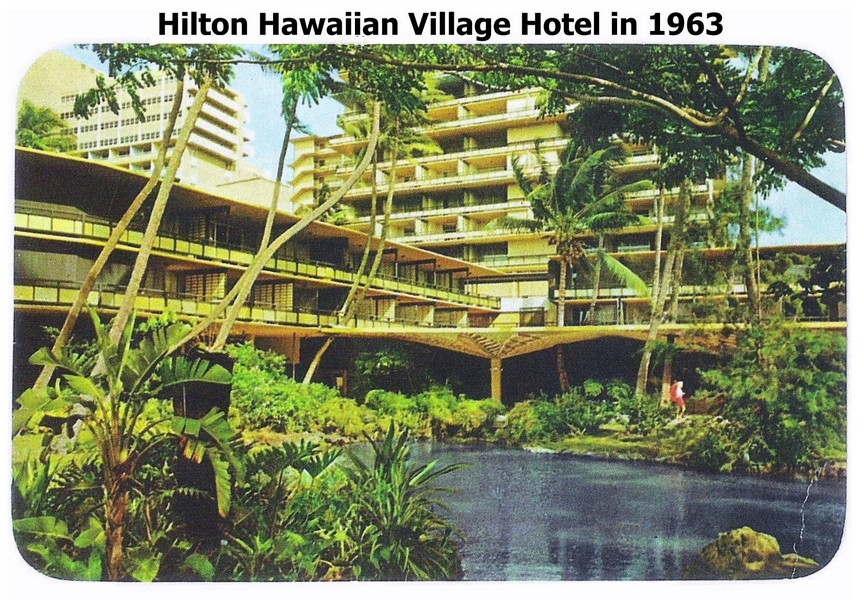 Room service menu - circa 1963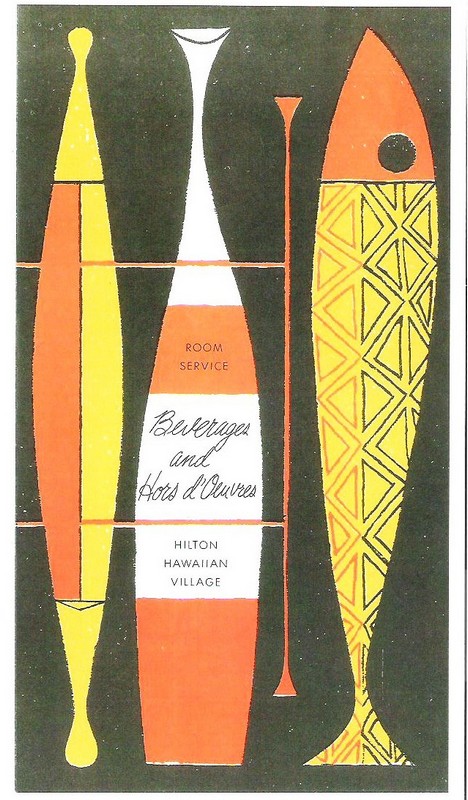 How about those prices back in 1963? Fresh Mahi Mahi for $3.75! And for room service no less.