Dave MacDonald named Helms Athletic Foundation's "Athlete of the Month" for October 1963. Dave's back-to-back wins
in the two biggest road races in America; the LA Times Grand Prix & The Pacific Grand Prix, as well as placing 2nd in the
Hawaiian Grand Prix made Dave a unanimous choice. Dave was only the ninth race car driver to receive this prestigious
award since its inception in 1936, and the first to recieve it during the United States football season.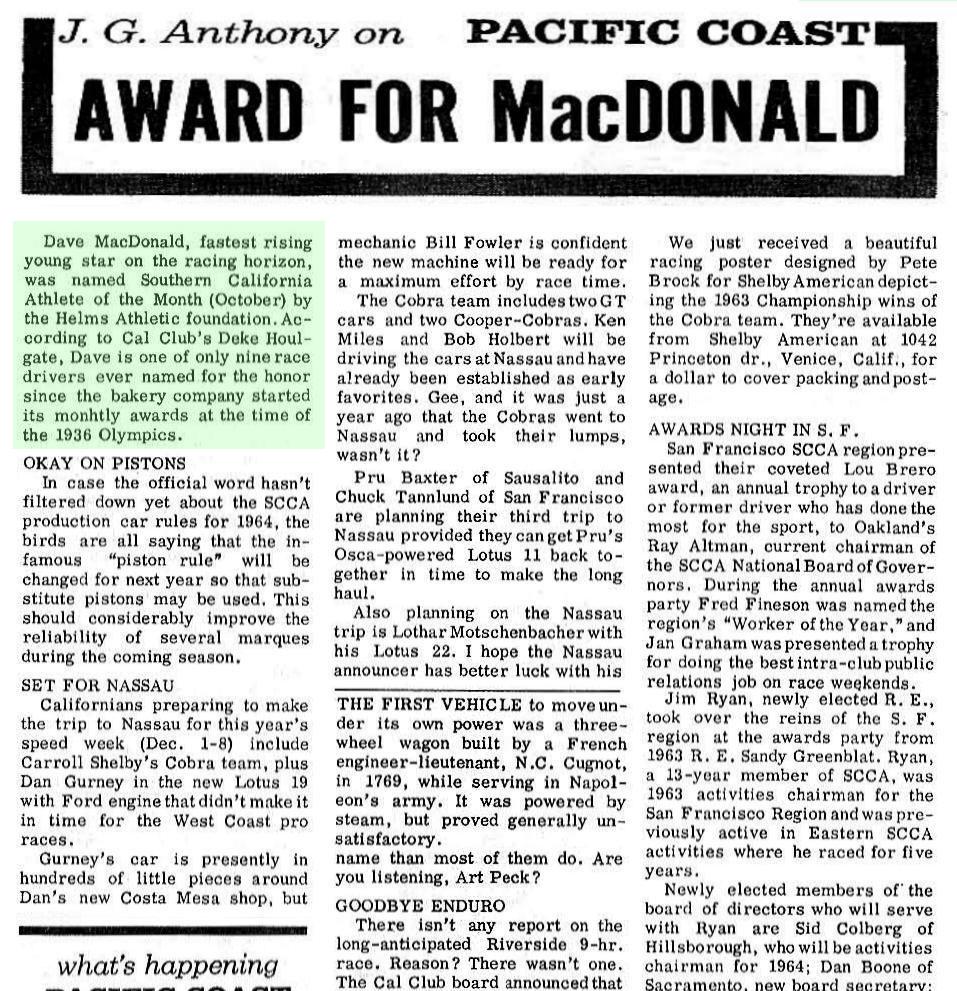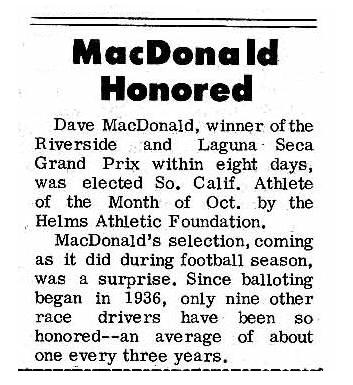 Dave MacDonald accepts the Helms Award from Bill Schroeder. Carroll Shelby was on hand to support Dave.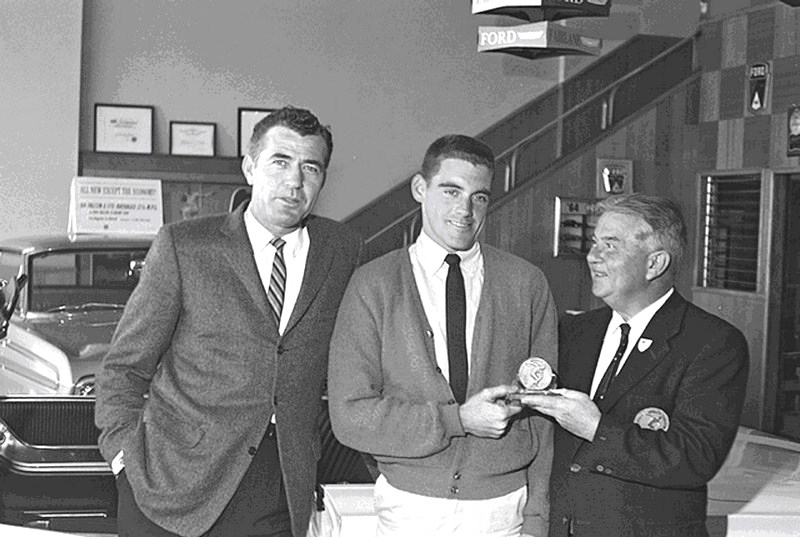 Ken Miles also attended and here he and Dave pose for a photo. Photo Dave Friedman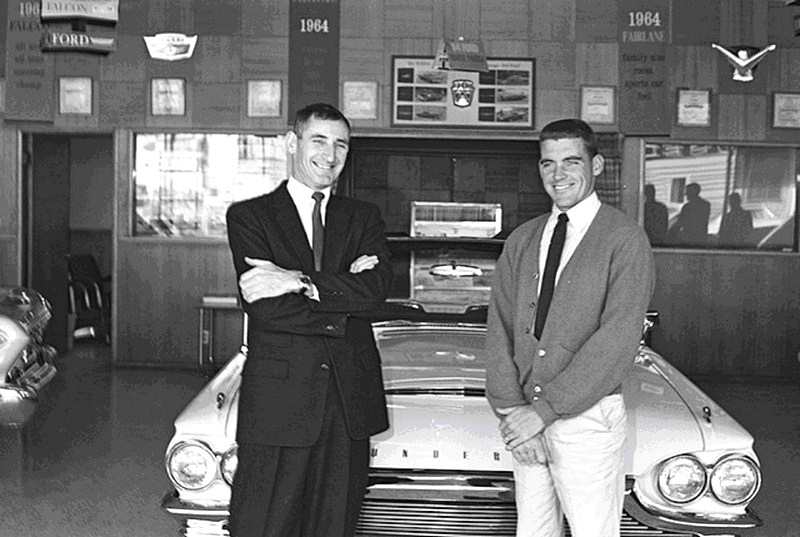 Photo Dave Friedman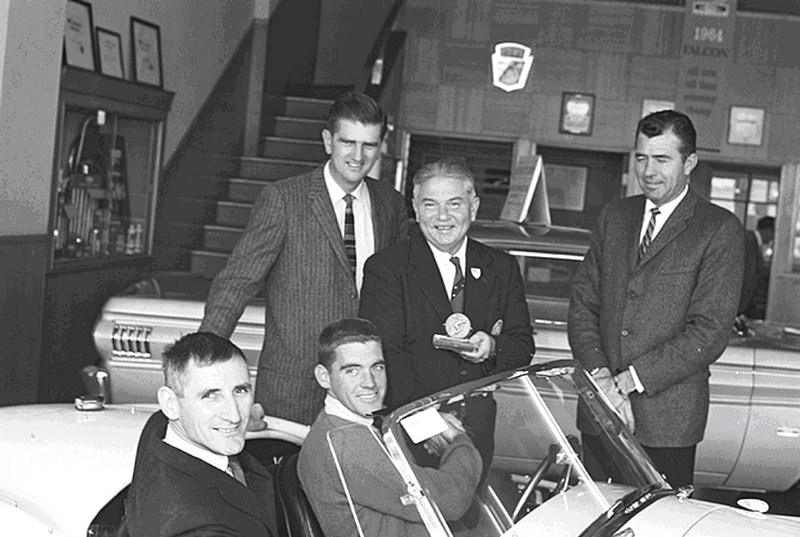 Photo Dave Friedman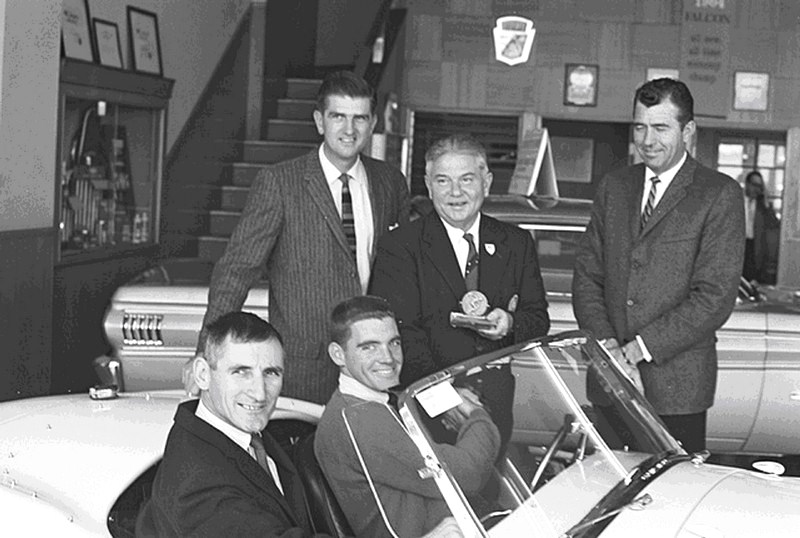 The Foundation held an annual dinner/awards ceremony at the Beverly Hills Men's Club to honor the 12 monthly winners.