Scott & Marilyn Davis, current owners of Dave's very first Corvette, brought the stunning 1955 red convertible
to the 2010 Legends of Riverside event as a tribute to Dave. Dave's son Rich with Scott & Mariyln. This is the
first of four Corvettes Dave owned as a young man in El Monte California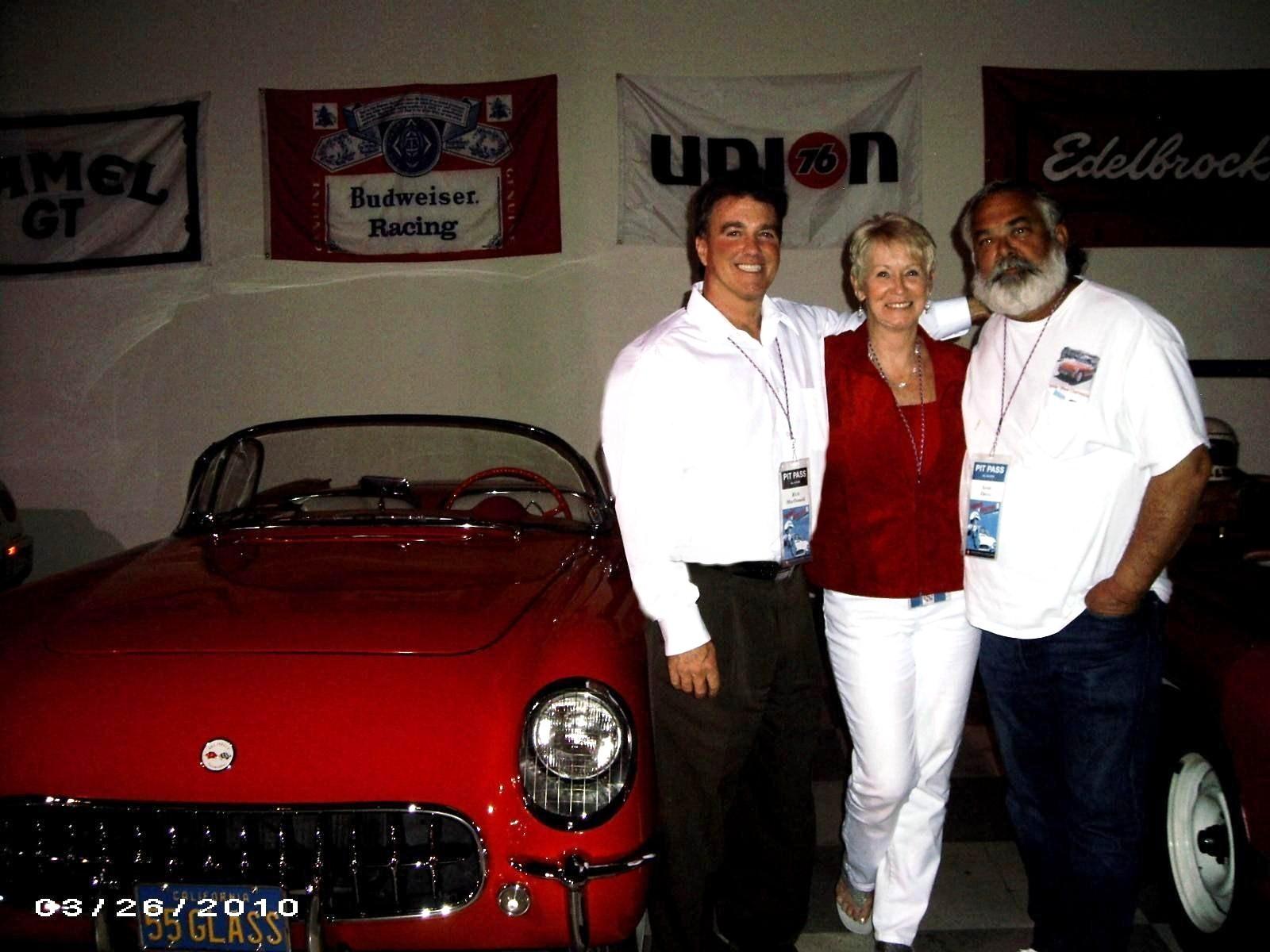 Dave and his 55 Vette back in the day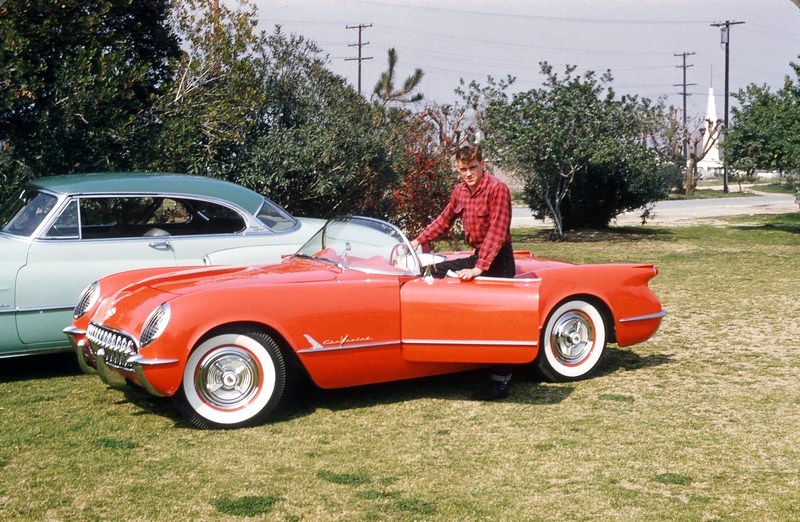 Dave with his 55 Vette and Cadilac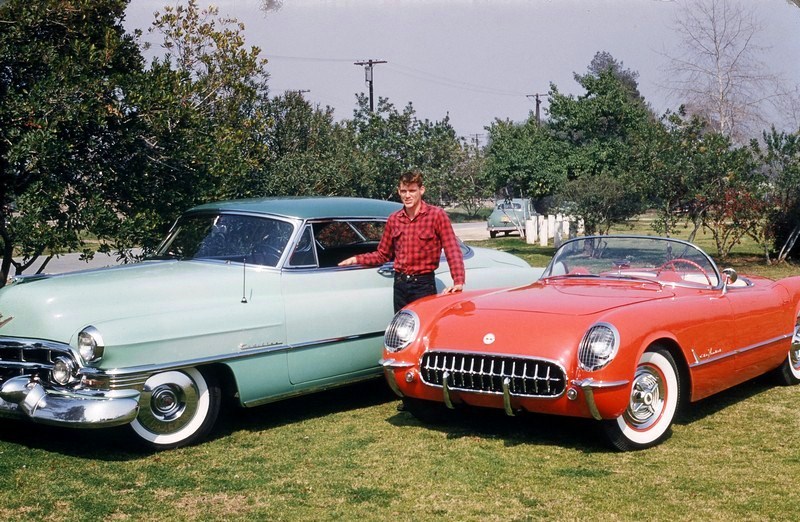 Dave and Sherry decided to change it up a bit and painted the Vette green - similar to their Cadilac
Dave even painted - of all things - COBRAS on the hood! Long before he raced for Carroll Shelby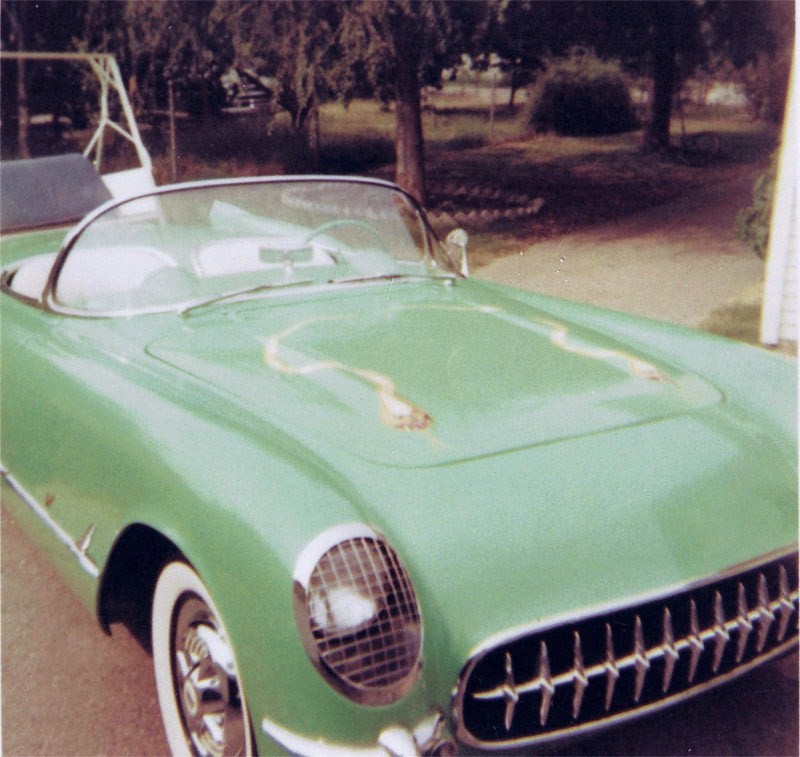 Marilyn Davis beams as Sherry MacDonald and Bob Bondurant sit in the beautifully restored 55.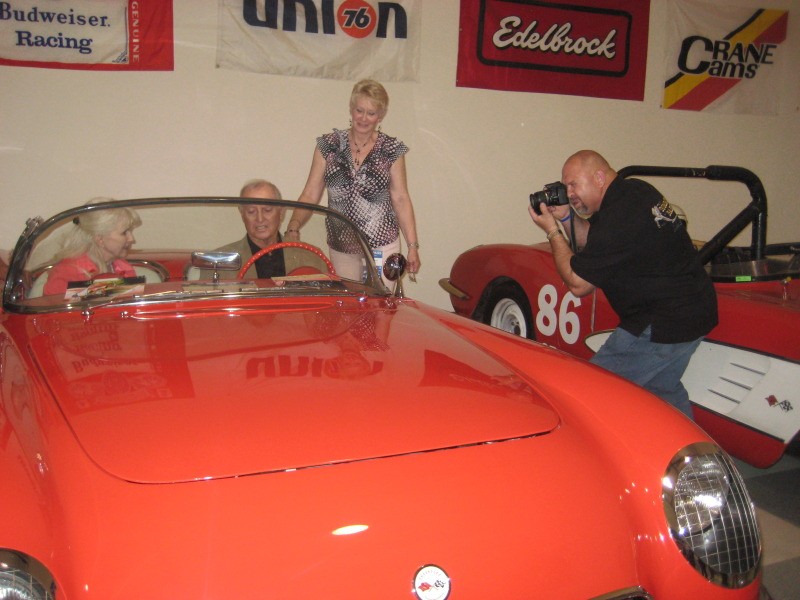 Scott Davis, Sherry MacDonald, Bob Bondurant & Marilyn Davis ... A car collectors dream!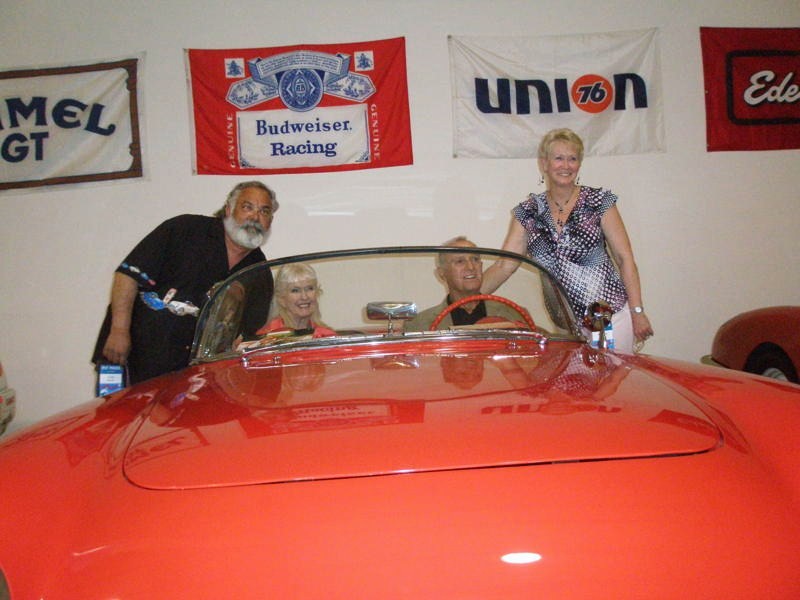 Sherry & Rich take their turn in Dave's first Vette. It was quite an emotional moment for both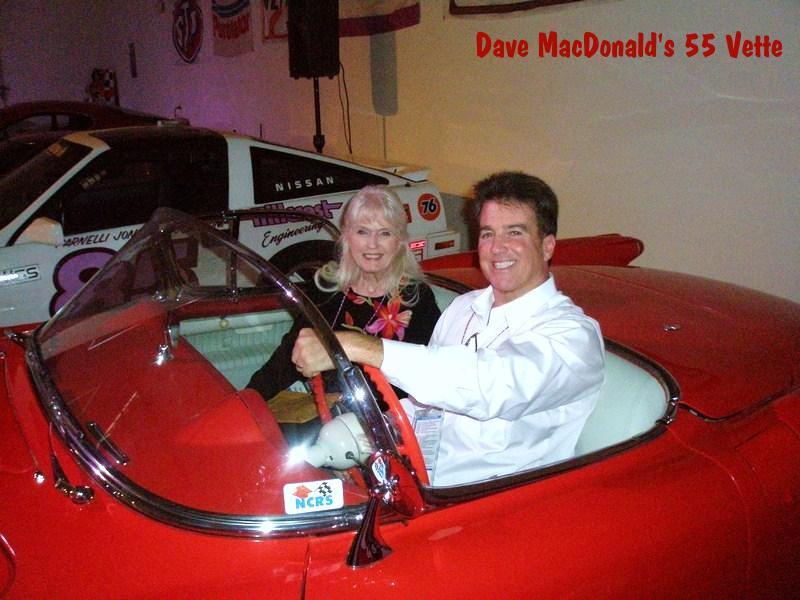 Sherry and Vicki are all smiles as they sit in Dave's first Corvette ... I'm sure Dave is smiling too.
Dave's nephew Travis Brown gets behind the wheel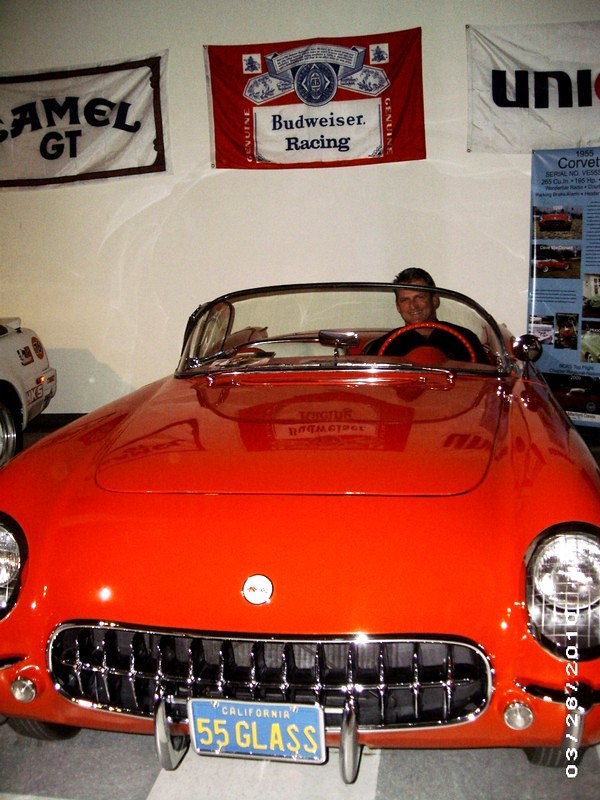 Dave's brother Doug said getting in the car brought back memories of the good ole days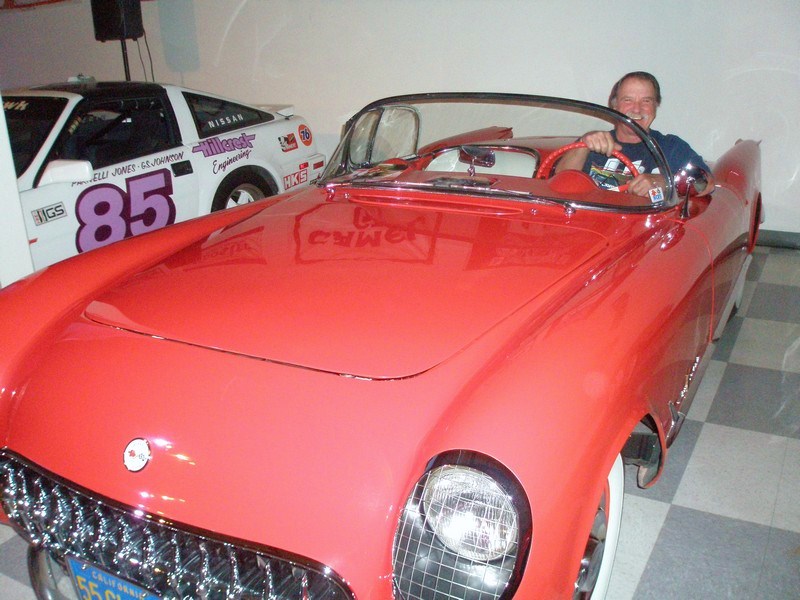 Dave's granddaughter Erikka
Car owner Scott Davis said meeting Dave MacDonald's family, and seeing them in the car, brought even
more meaning to owning Dave's 1955 Corvette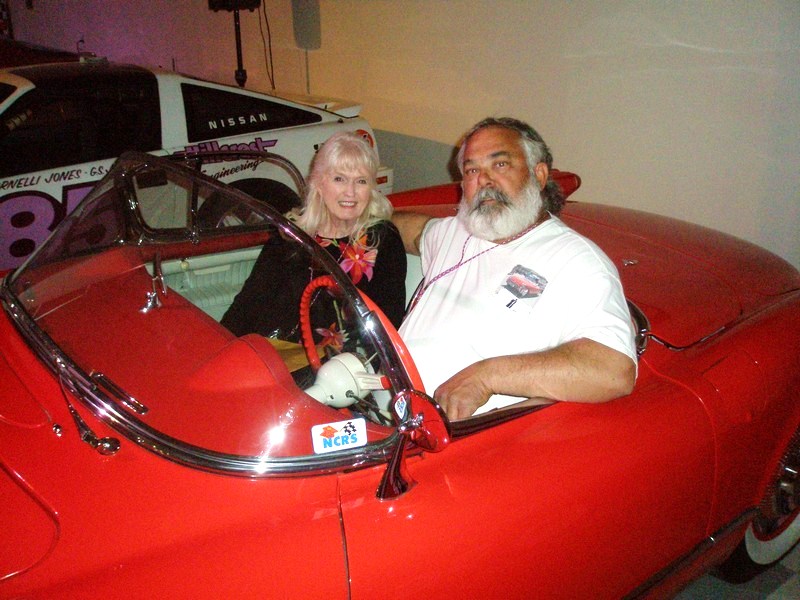 Sherry poses with racing great Bob Bondurant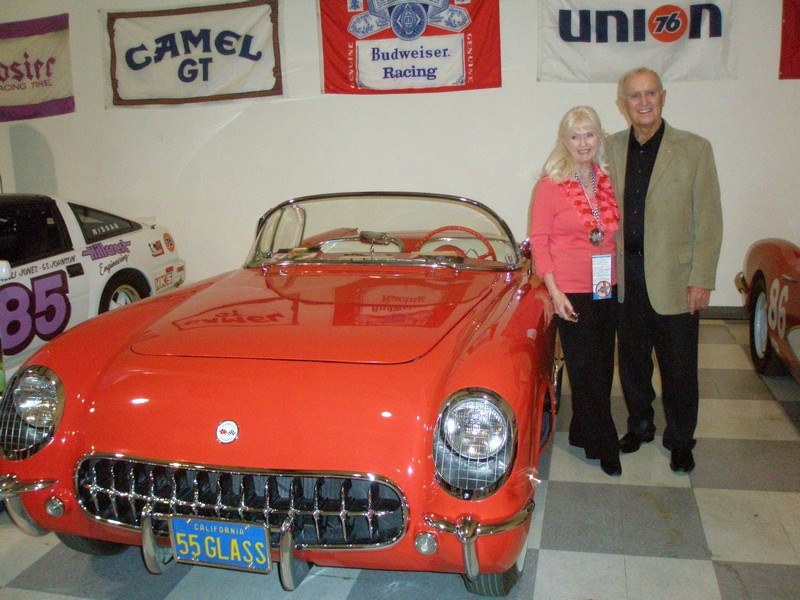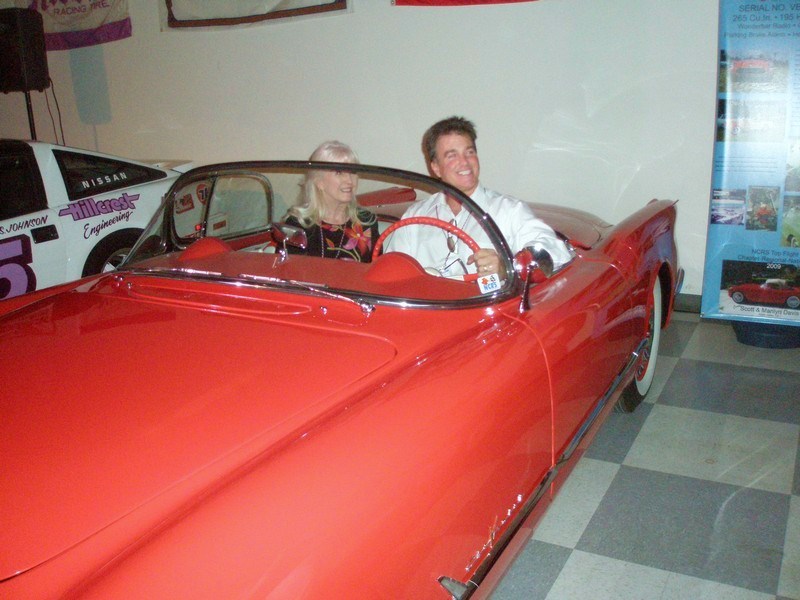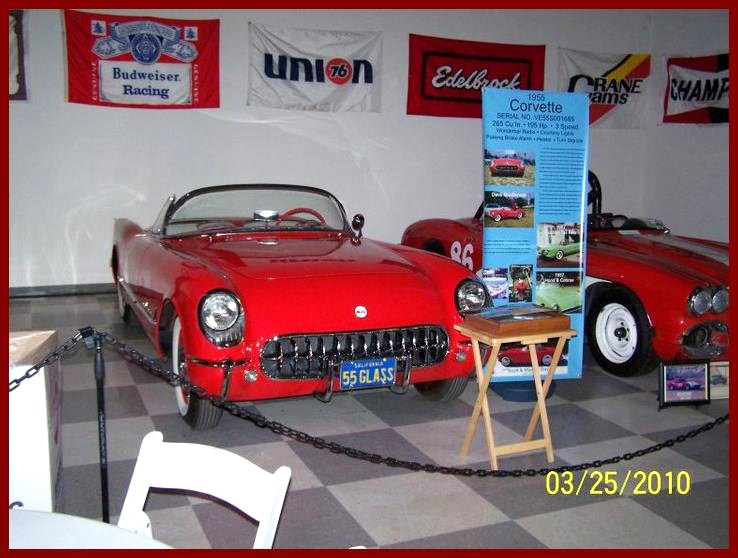 The car is currently (7/10) on display at the National Corvette Museum in Bowling Green Kentucky!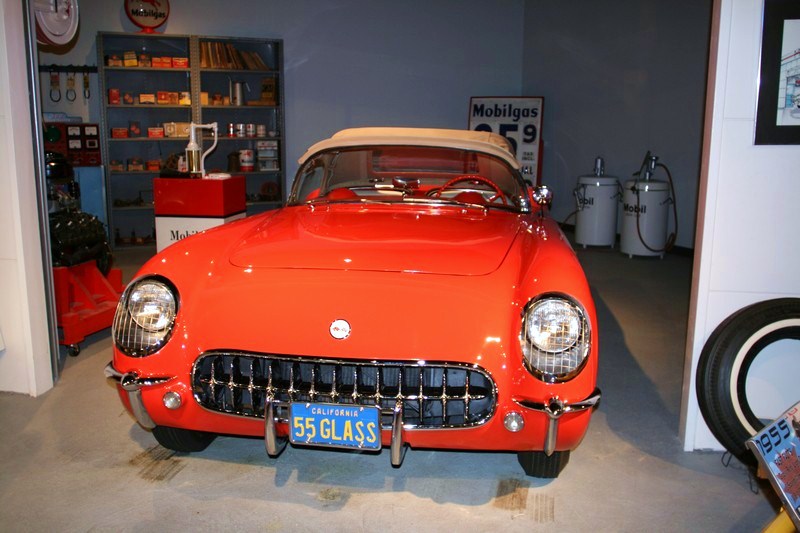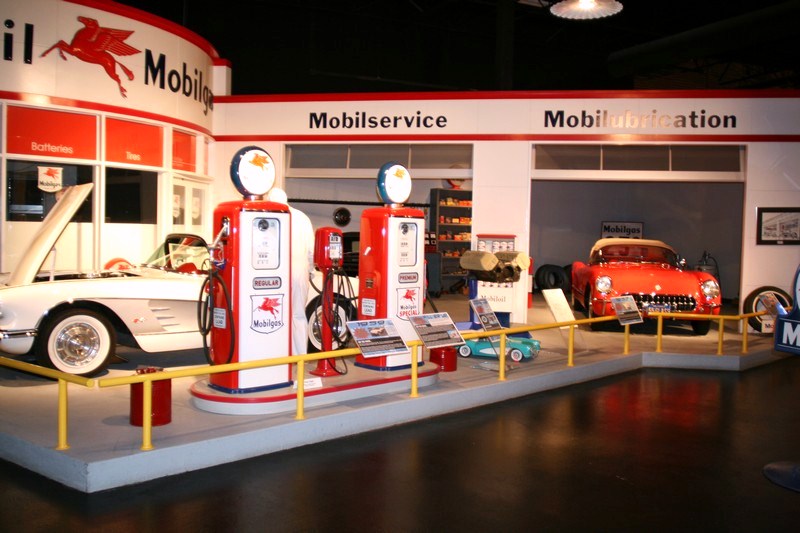 Ownership history for Dave & Sherry's 1955 Vette