In 2010 Dave MacDonald was posthumously honored at the "Legend of Riverside" event at the Riverside International
Raceway Museum. The Marquee guest of honor was the legendary Carroll Shelby. Besides Carroll, Dave, Phil Hill,
Richie Ginther, Ronnie Bucknam & Chuck Daigh were also honored at the event.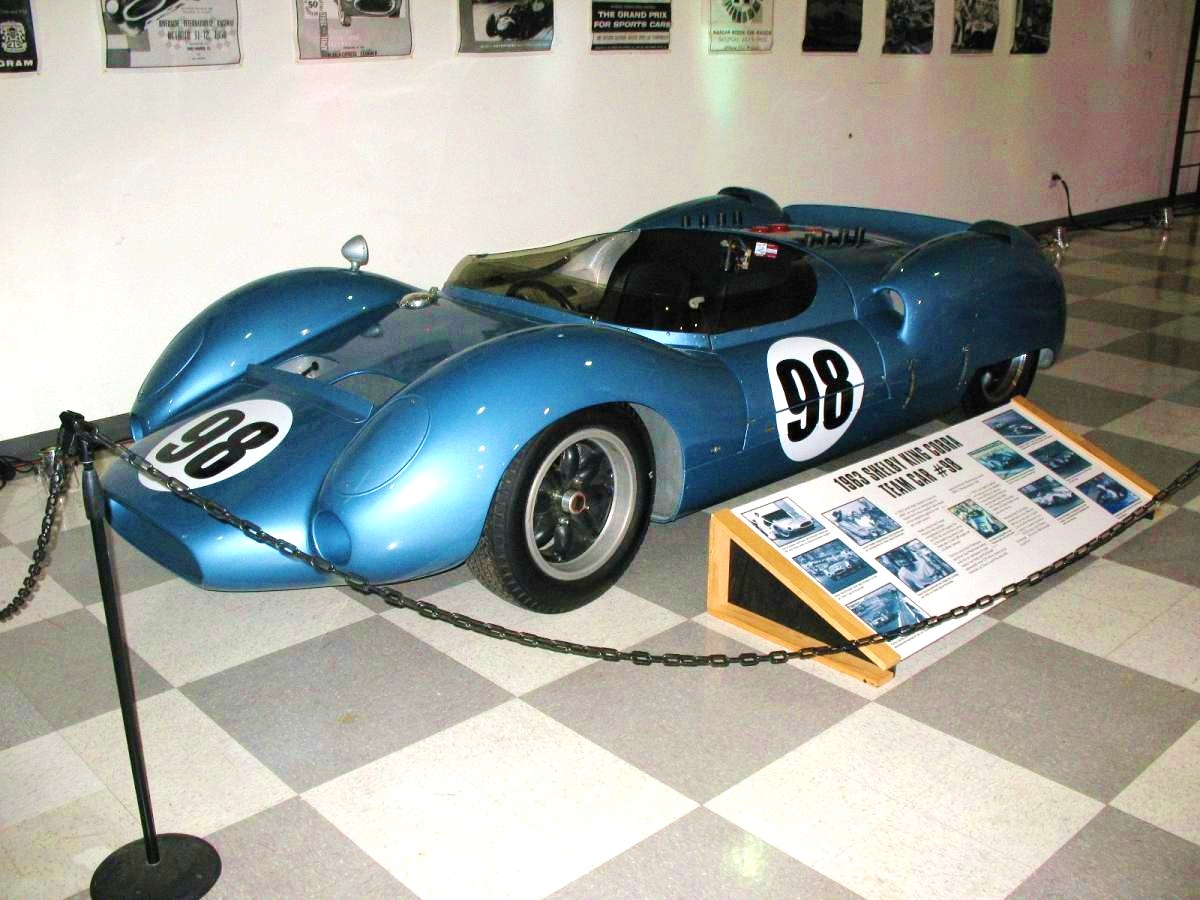 Dave MacDonald's wife Sherry sits in Shelby King Cobra CM/1/63, the car Dave drove to victory in the two richest
road races in America at the time - the 1963 LA Times Grand Prix at Riverside Raceway and the 1963 Monterey Pacific
Grand Prix at Laguna Seca. Car owners Bill & Evelyn Hartman have done a magnificant job restoring the prized King
Cobra and were honored to display the car at this event.
Sherry MacDonald remembers being in this seat before - after Dave's victory in the LA Times GP!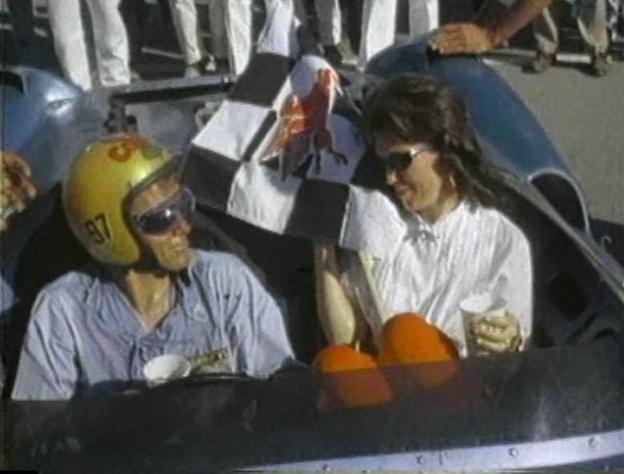 Dave's son Rich - in a feel good moment - as he touches the King Cobra his father raced to victory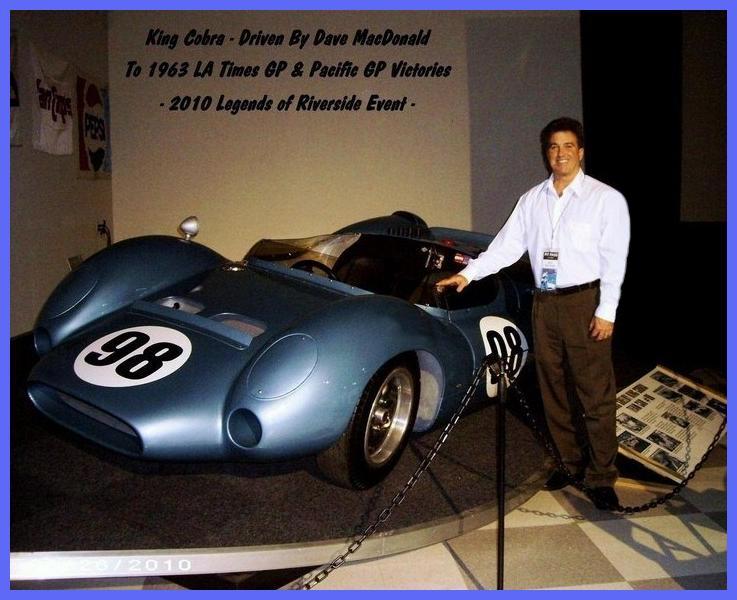 Sherry MacDonald poses for a few photos with 1960's trophy queen Marilyn Fox.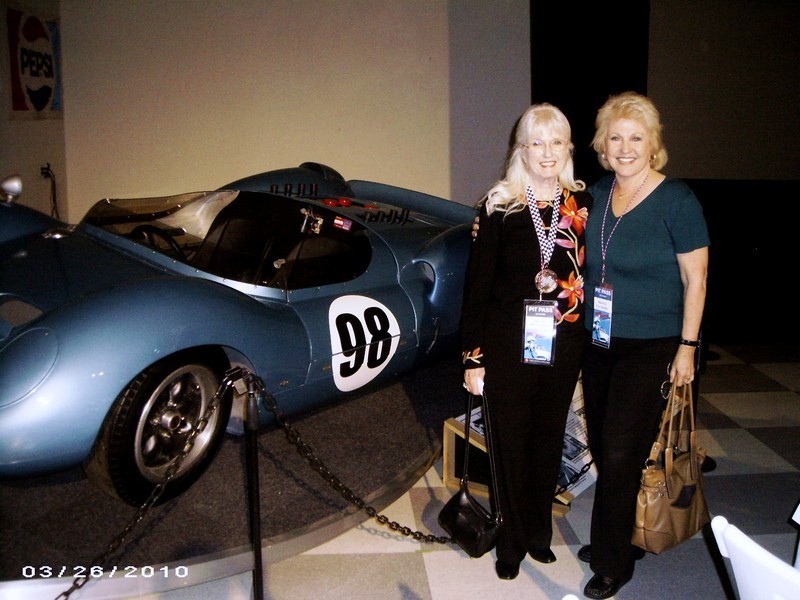 Dave MacDonald & Marilyn Fox with the new King Cobra for a 1963 Shelby American photo op. Photo Friedman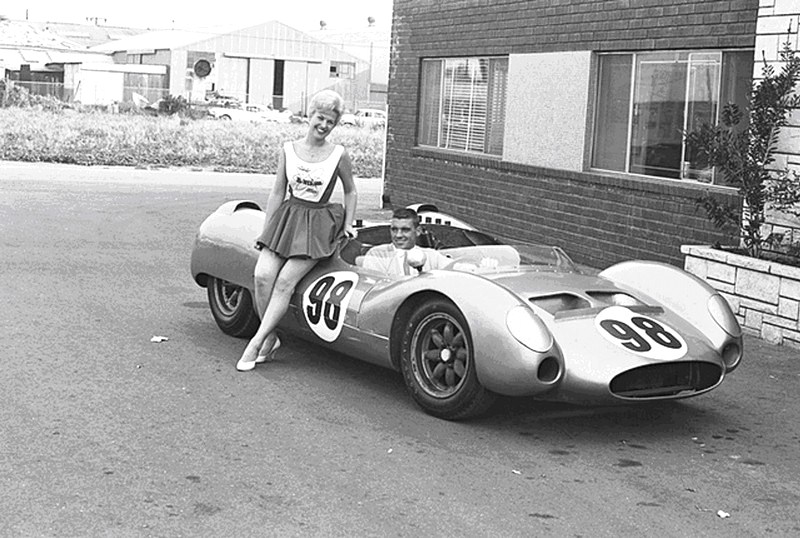 Photo courtesy Dave Friedman
Racing great, and good friend, Bob Bondurant poses with Sherry in front of the King Cobra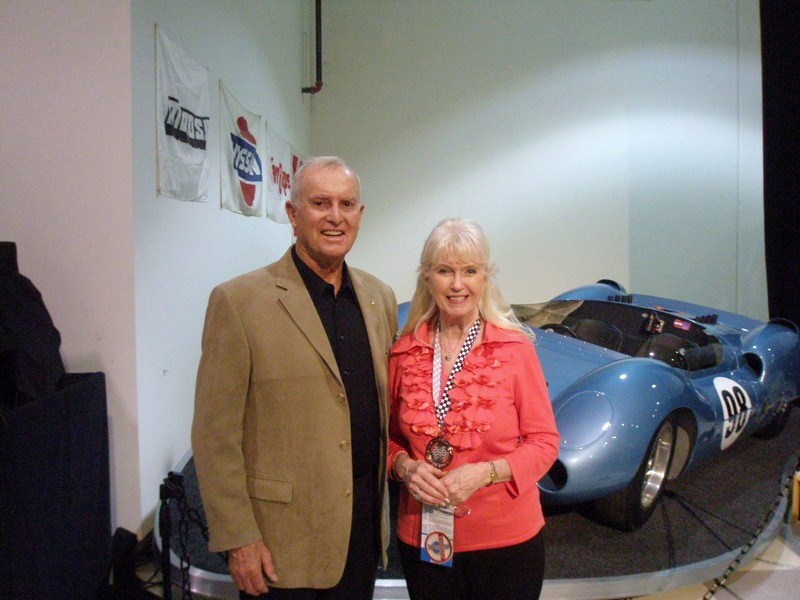 Dave's grandaughter Erikka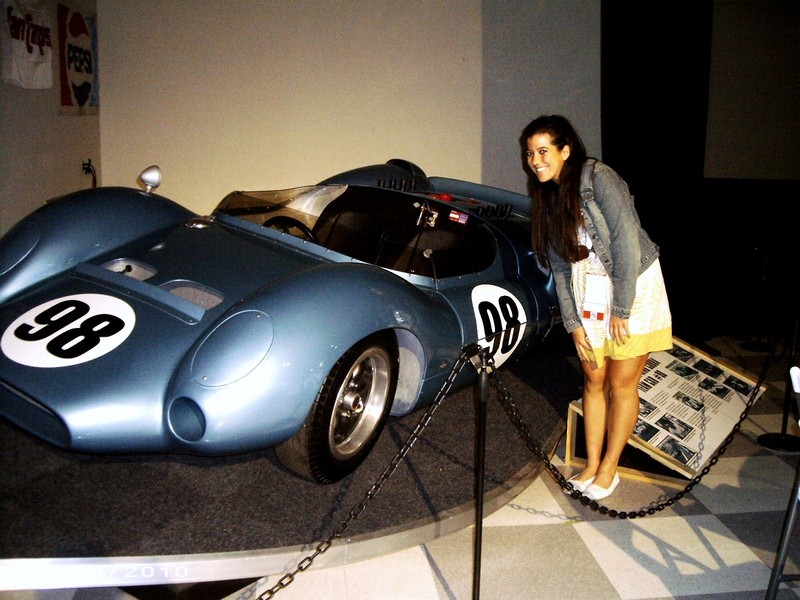 Rich with Dave's nephew Travis Brown stand next to the King Cobra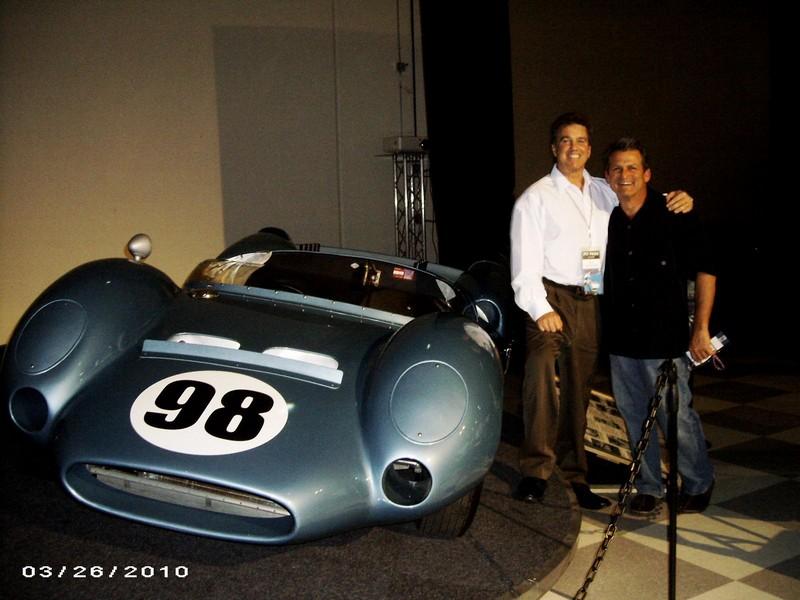 Bob Bondurant, Sherry MacDonald & Bob's girlfriend Pat
Sherry exiting the King Cobra via the flip down door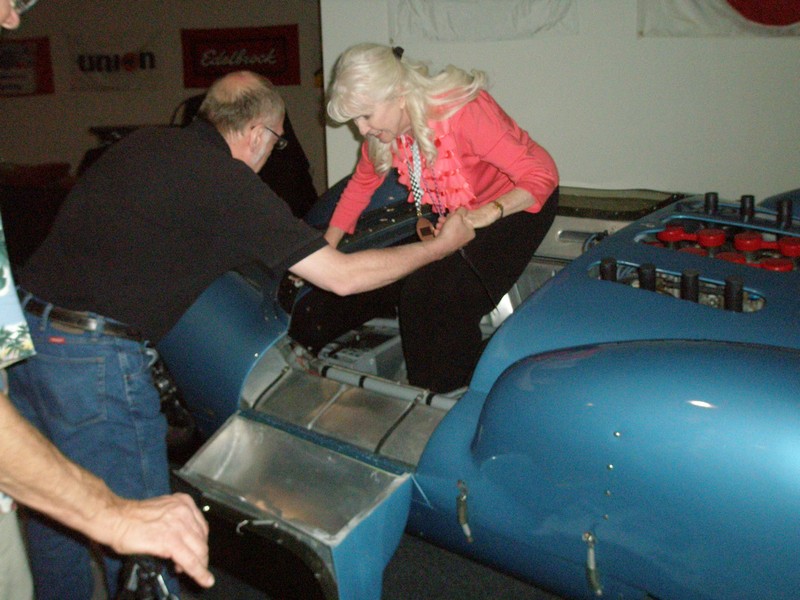 Awards CM/1/63 has won recently. Below is the prestigious Presidents Cup award received at the 2010 Rolex
Monterey Motorsports Reunion. The award is presented to the entrant whose car has historical significance to Mazda
Raceway Laguna Seca and was bestowed on Shelby King Cobra CM/1/63.