A spectacular array of rare, vintage, classic and modern cars were on hand for this event ... simply amazing.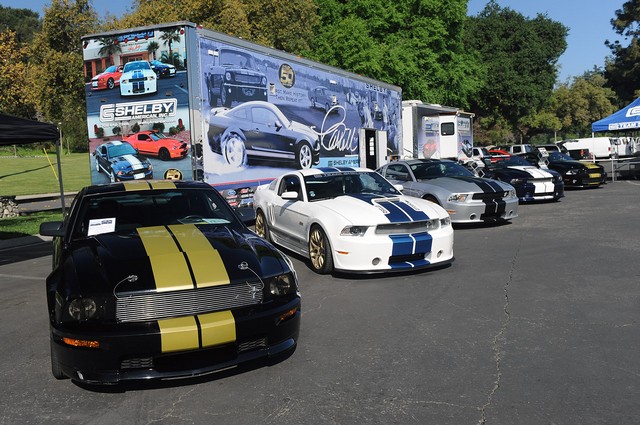 The Shelby American hauler with Dave MacDonald's image on the side. Great honor for Dave as the hauler travels the country.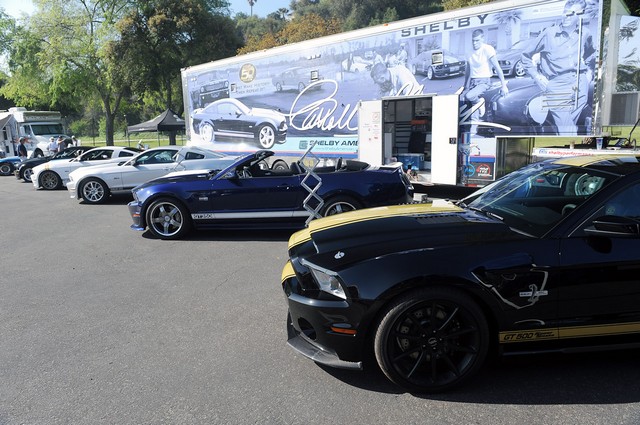 Bill & Evelyn Hartman owned, Dave MacDonald driven Shelby King Cobra. Dave won both the 1963 LA Times Grand Prix at Riverside
and 1963 Monterey Pacific Grand Prix at Laguna Seca in this car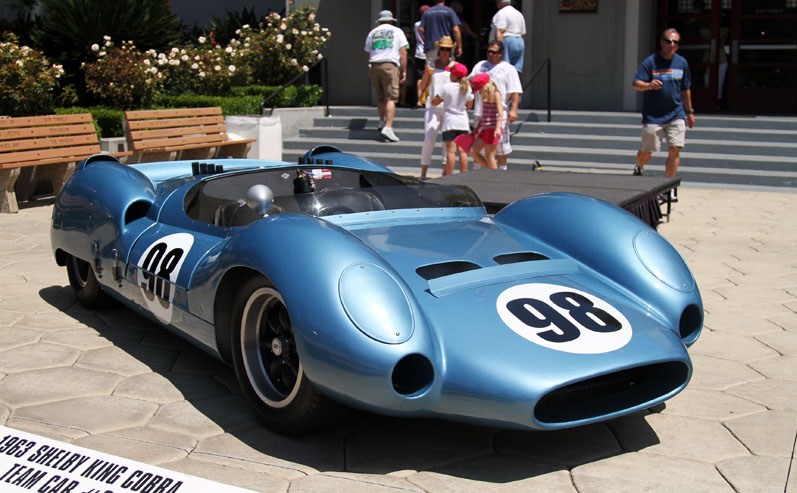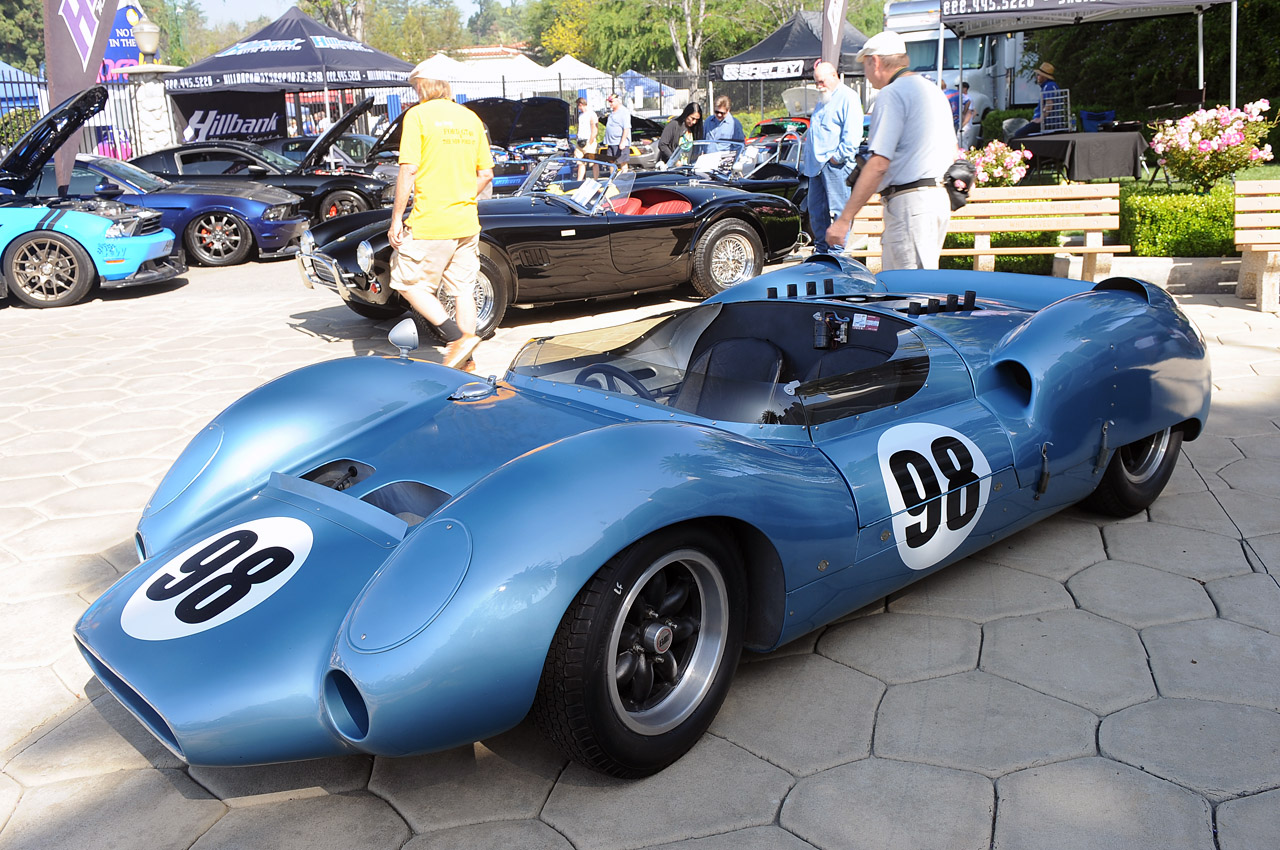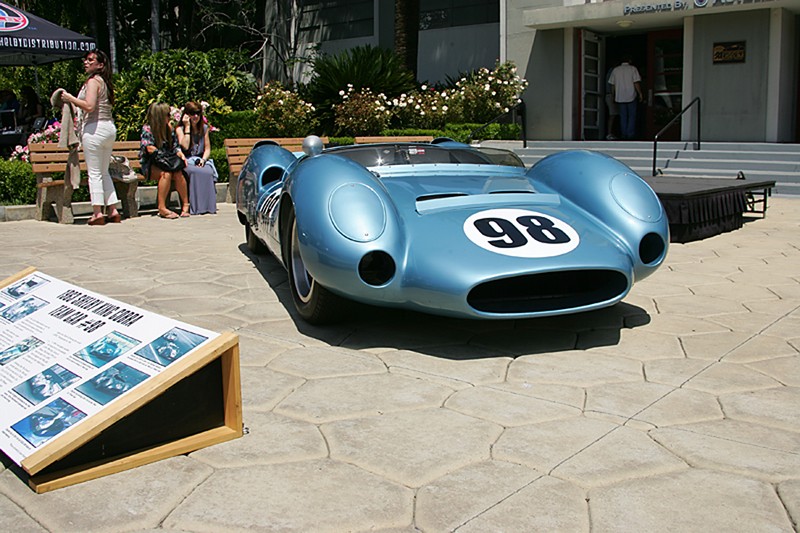 Donn Vickrey with Shelby King Cobra CM/5/64, the Bob Bondurant racer. NOTE: For decades (until late 2012) this car was thought
to be the Parnelli Jones CM/6/64 1964 LA Times Grand Prix winning King Cobra. Recently, through extensive research, it has
been discovered to be CM/5/64 - the Bob Bondurant King Cobra.
Racing great Allen Grant prepares to take another Vickrey Cobra out for a spin on the old Pomona road course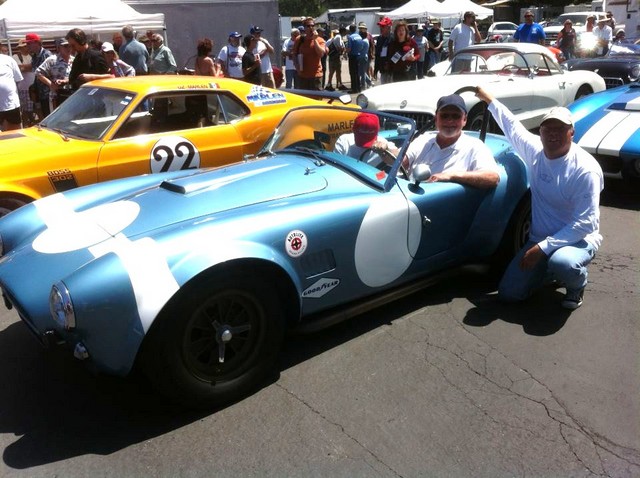 Legendary Cobra collector Lynn Park brought a dozen or so of his vintage Cobras to the event. What a sight!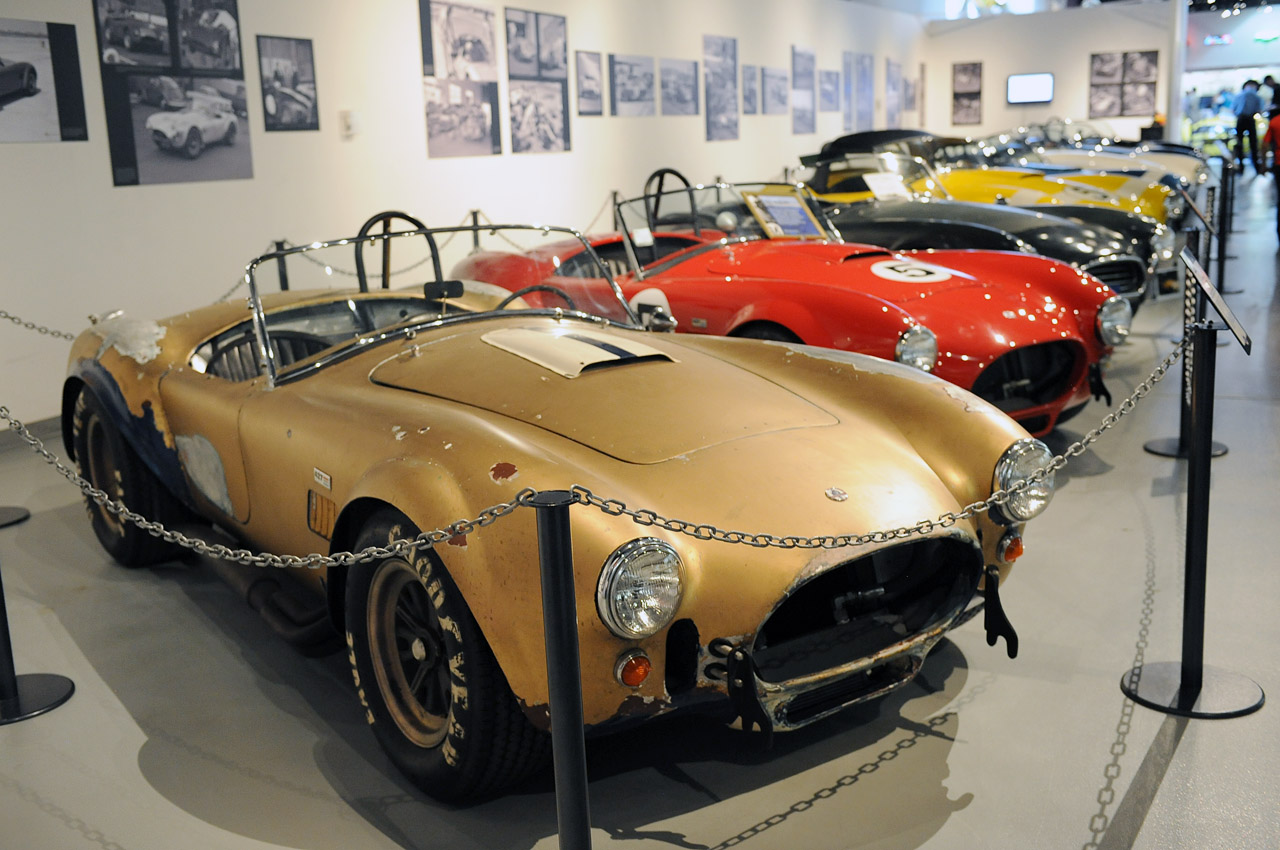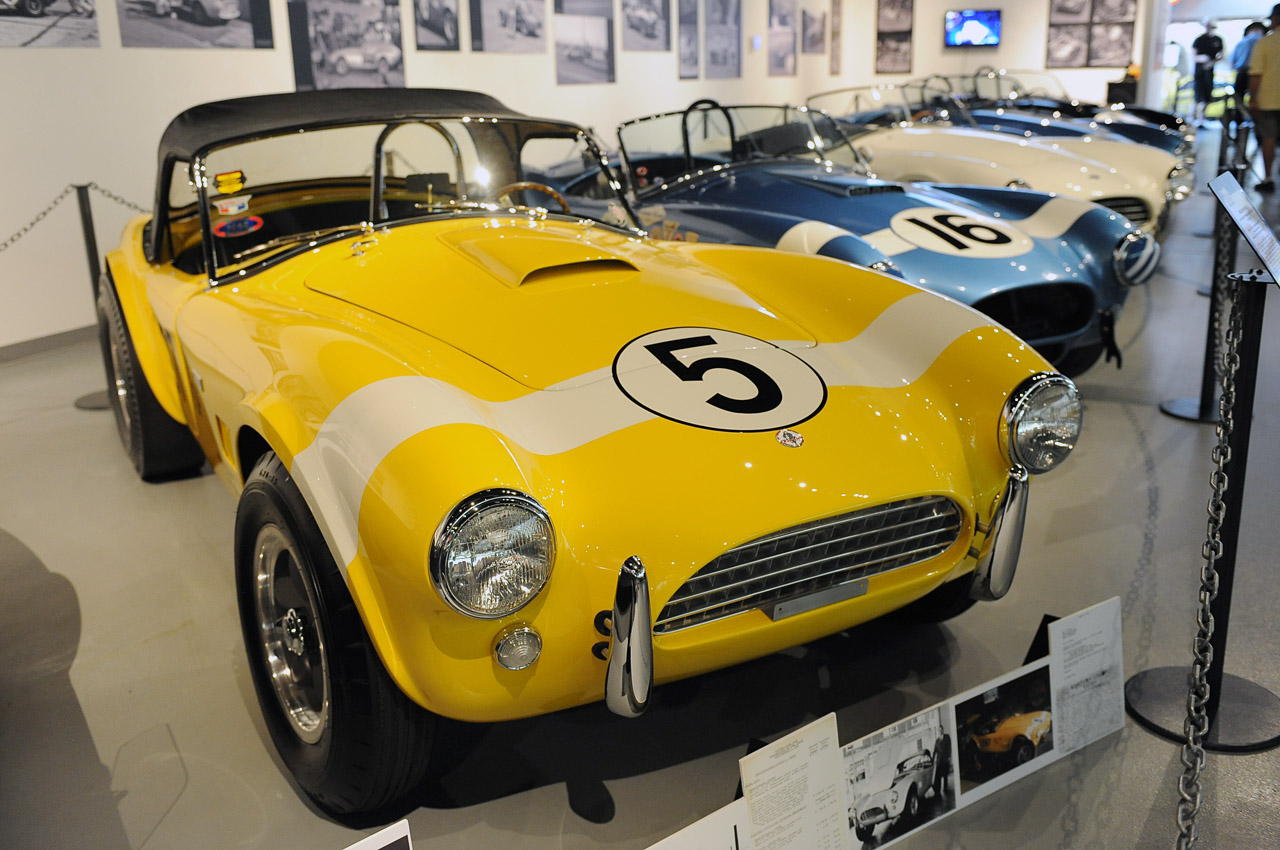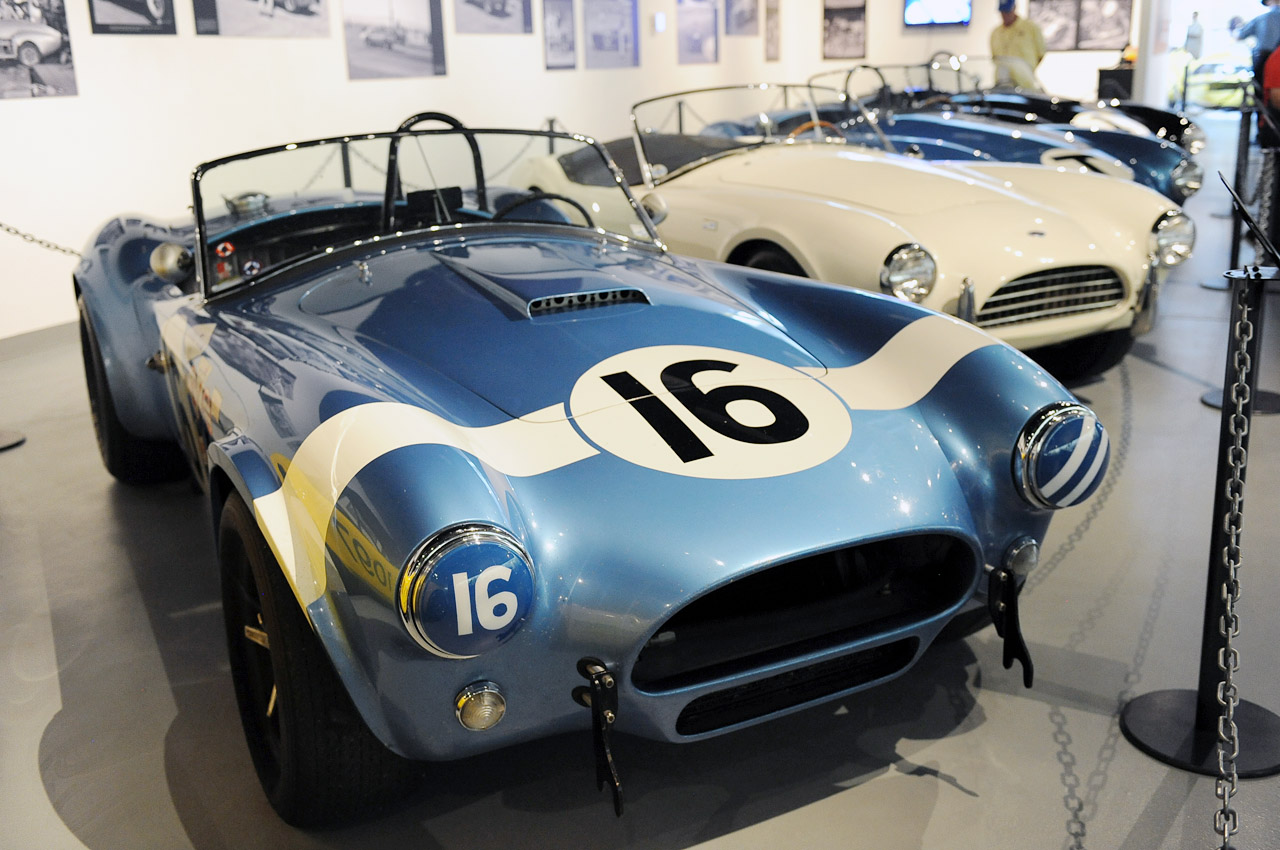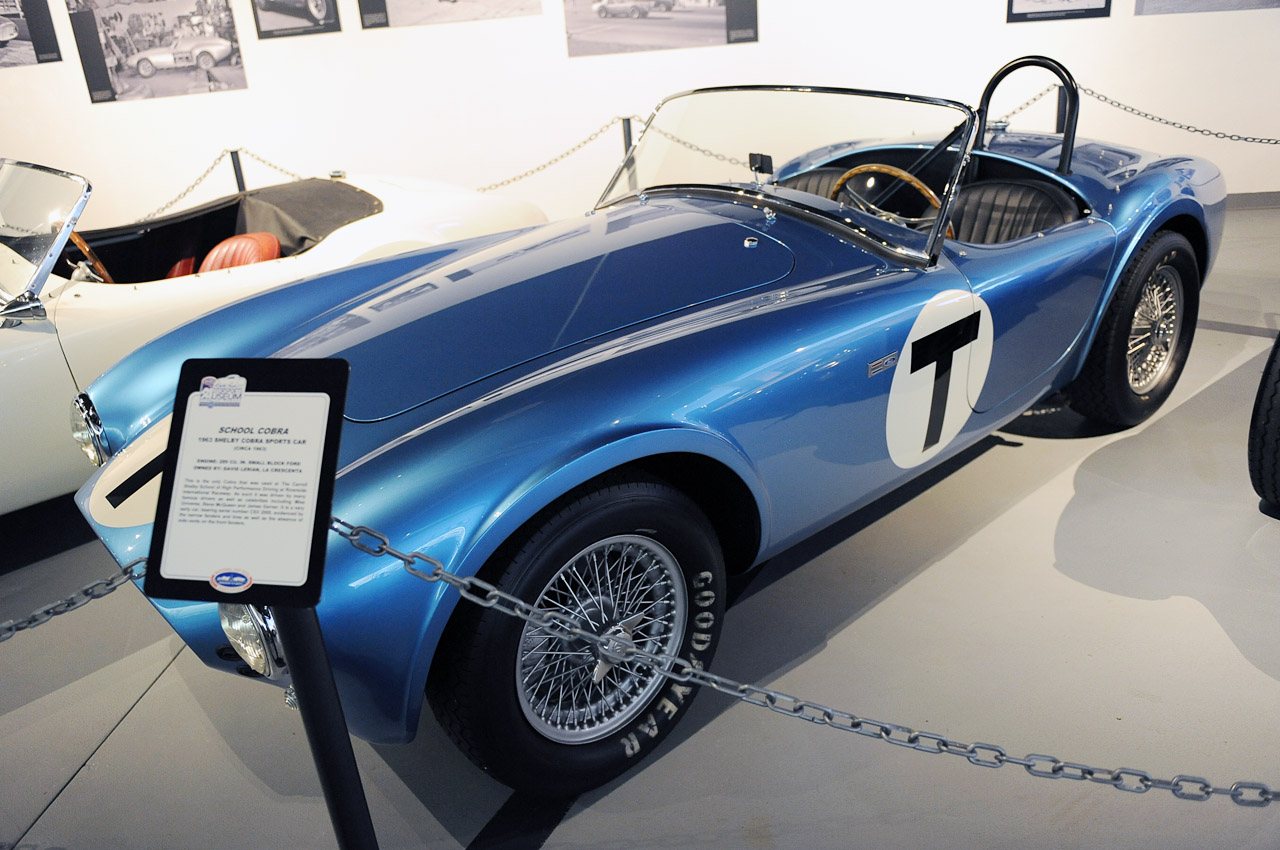 Daytona Cobra Coupe designer Peter Brock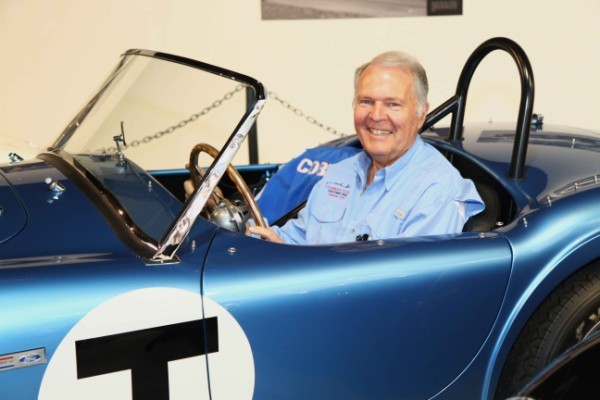 CSX2001 was on display as well! This beauty is the very first production Cobra - now owned by famed car collector Bruce Meyer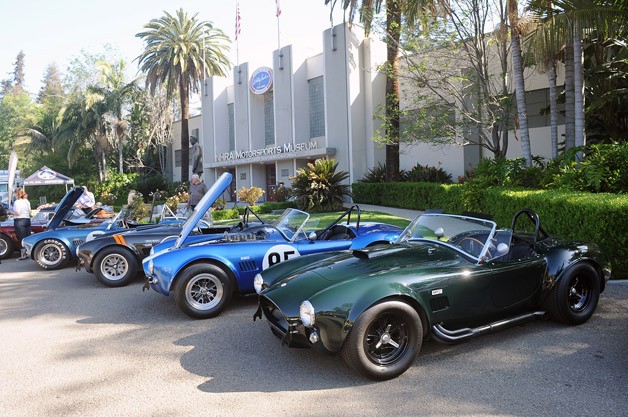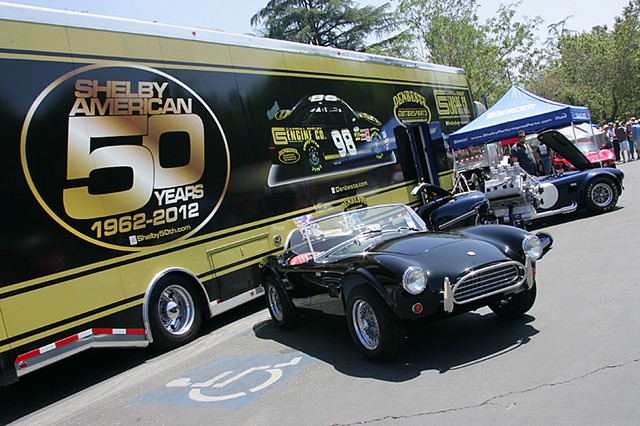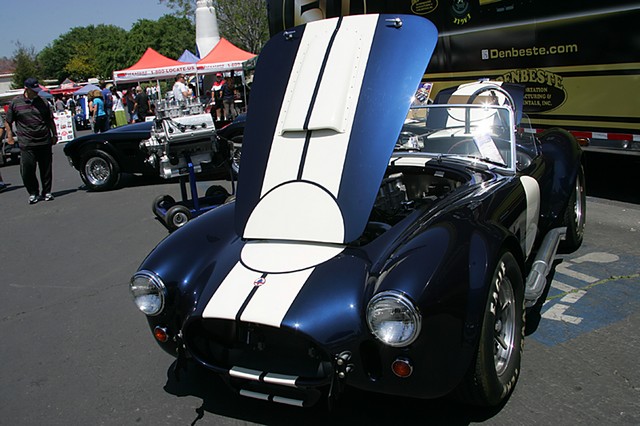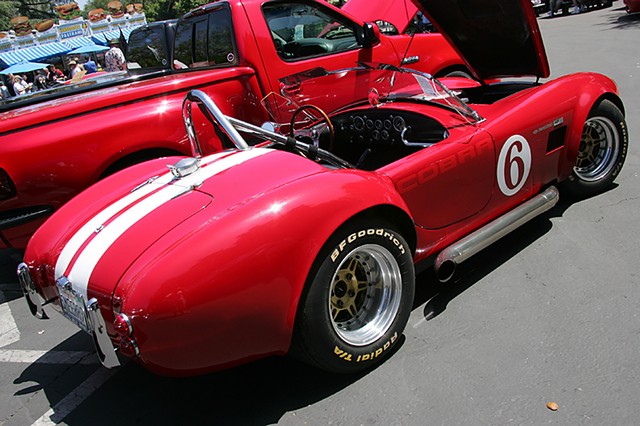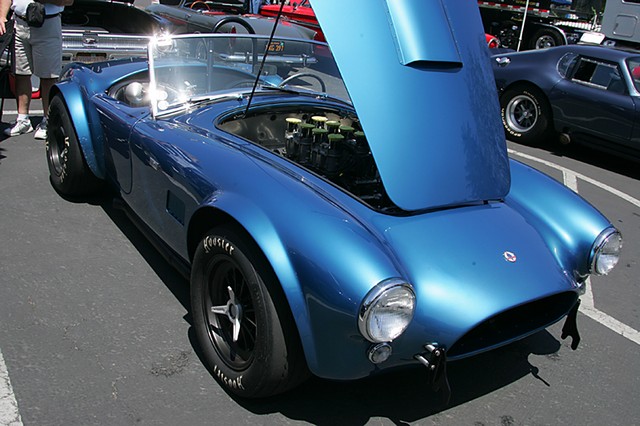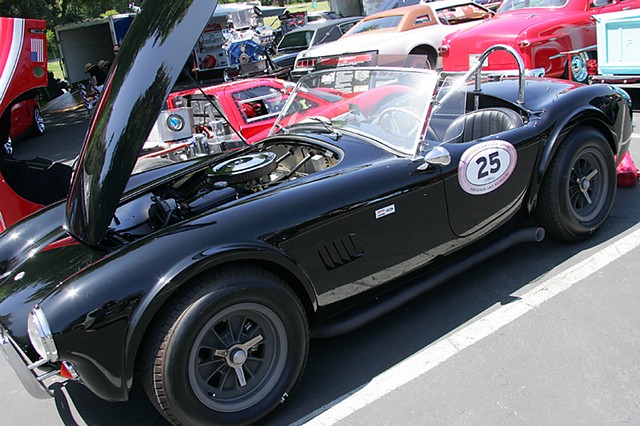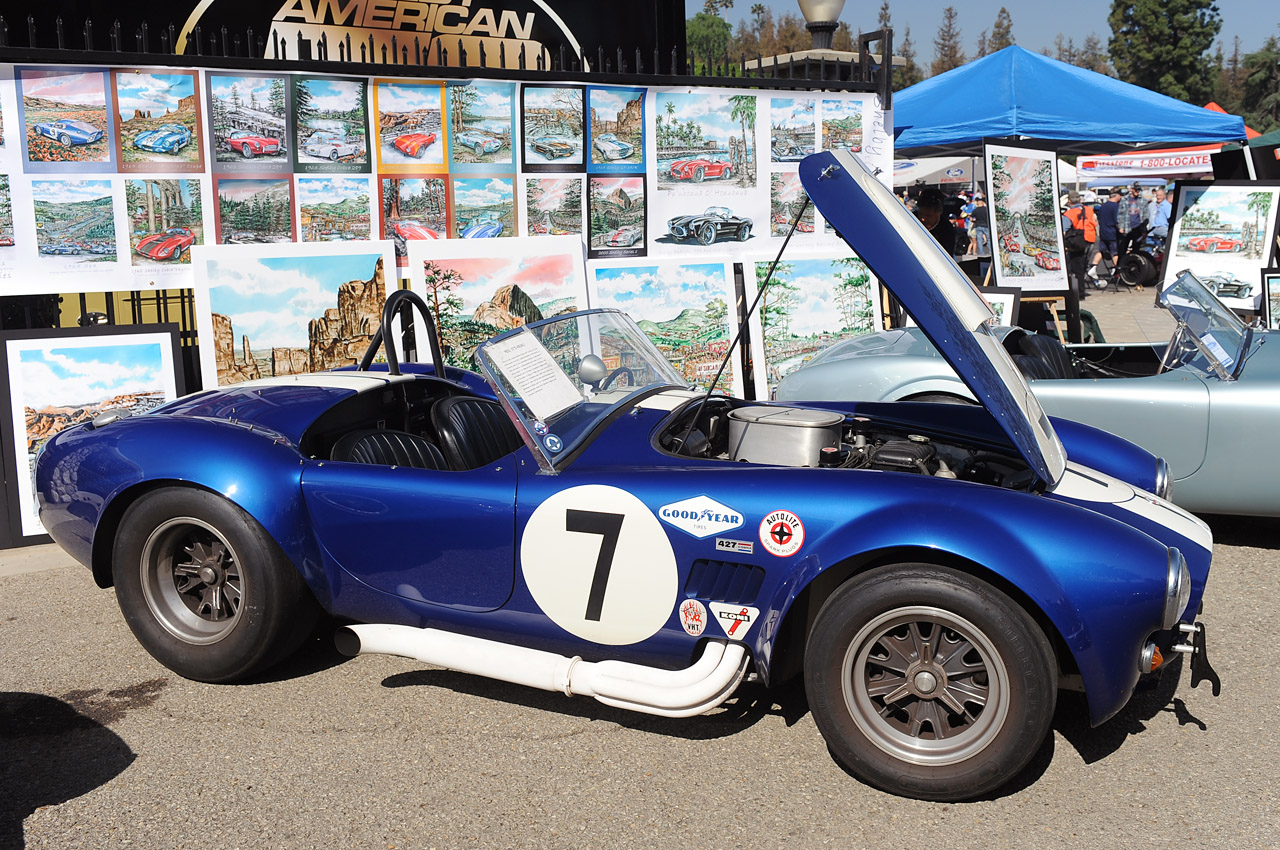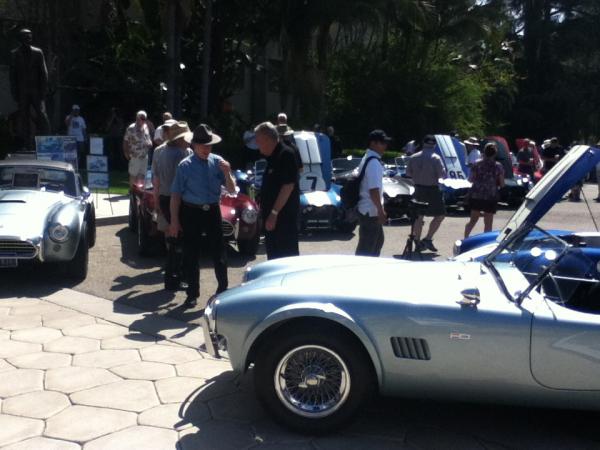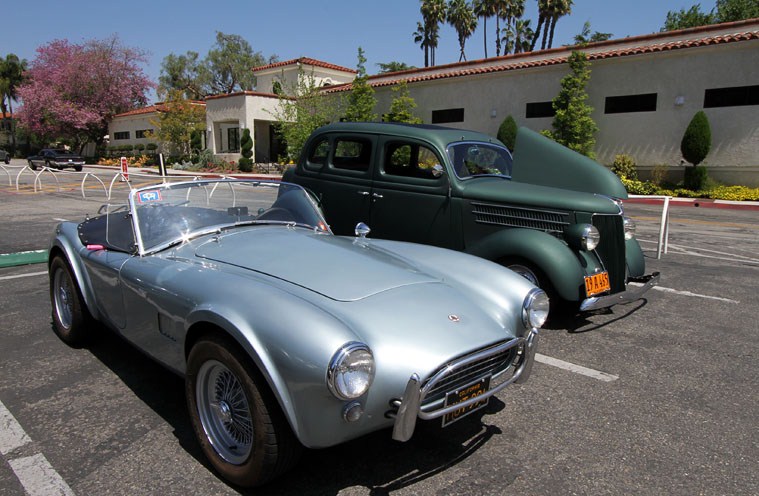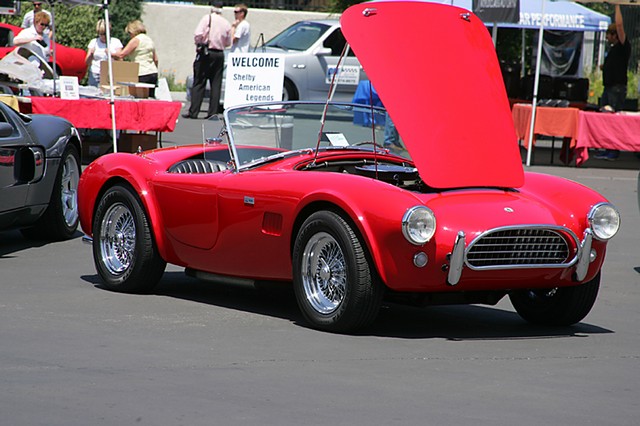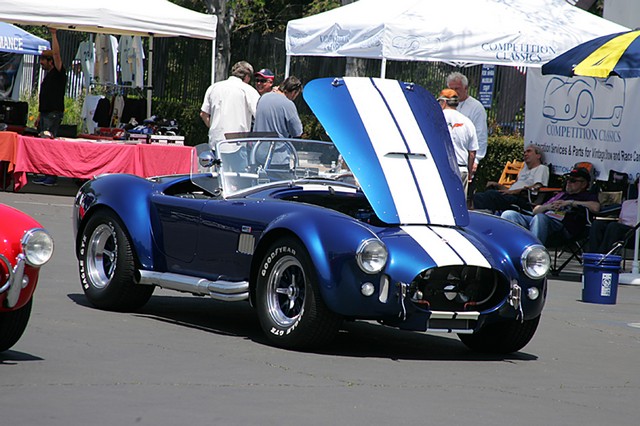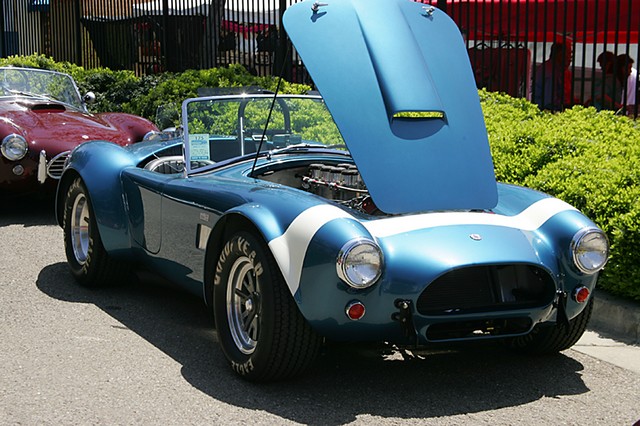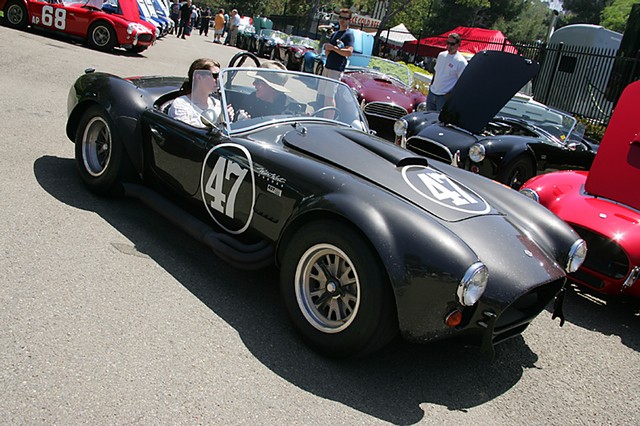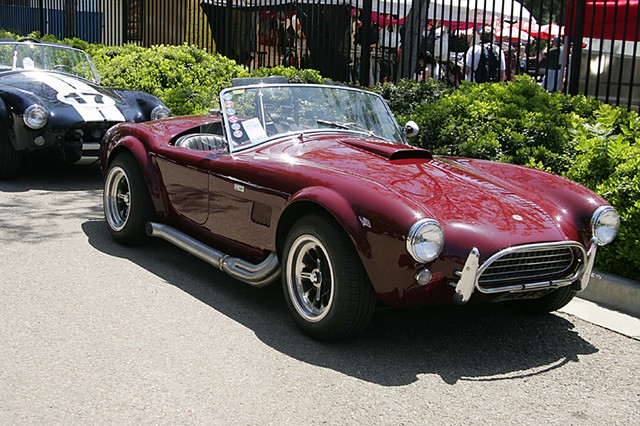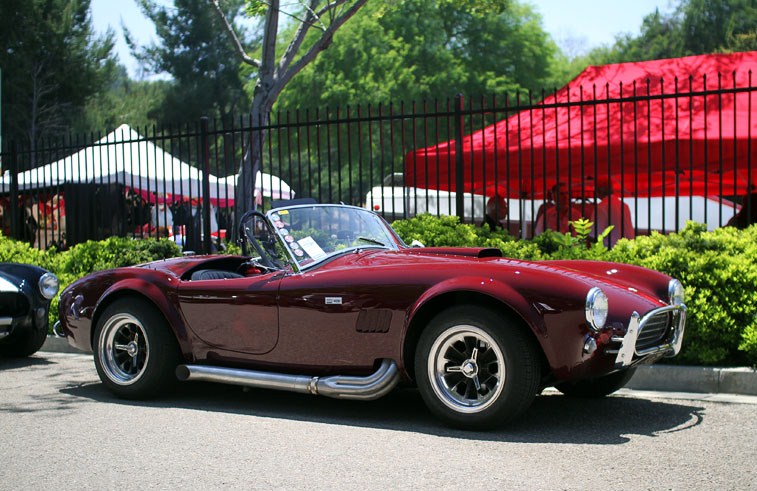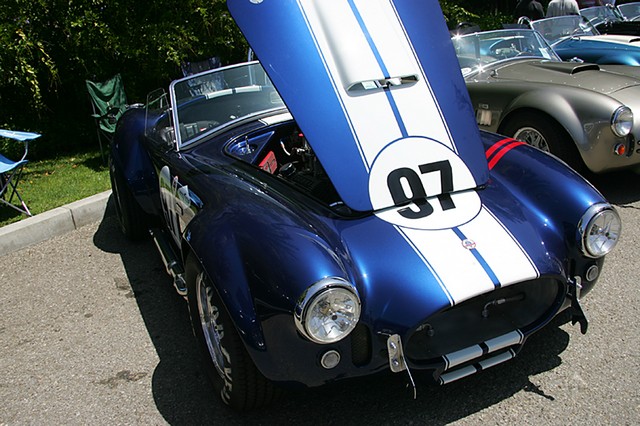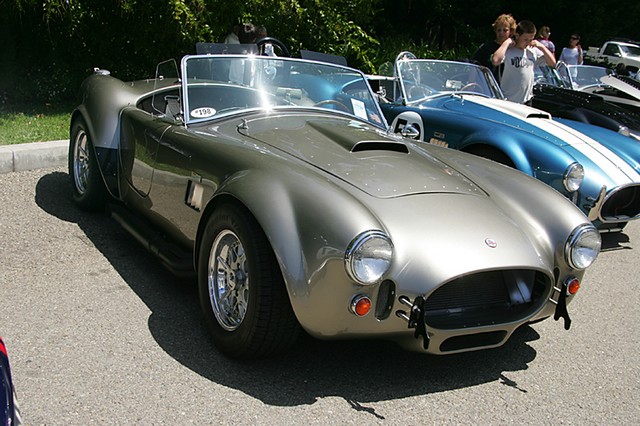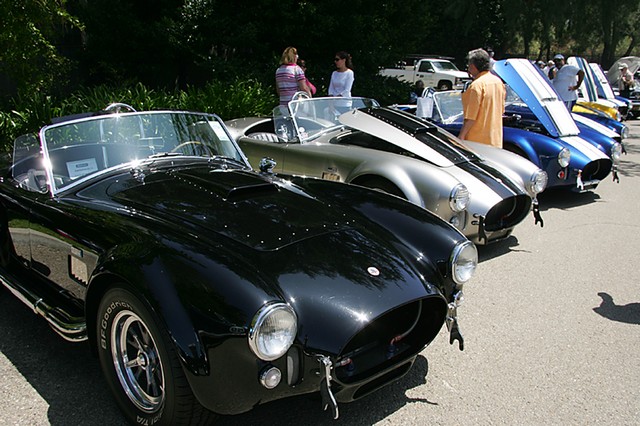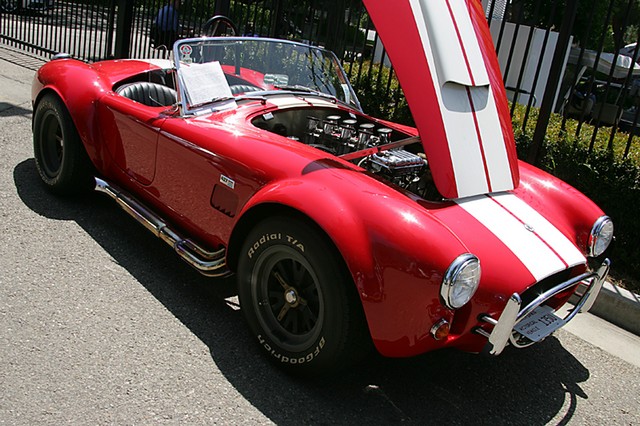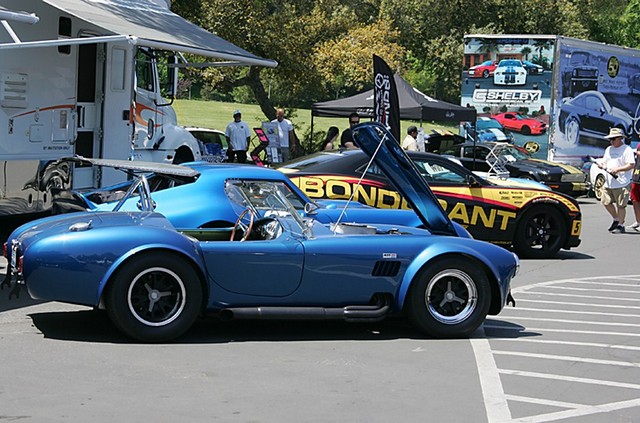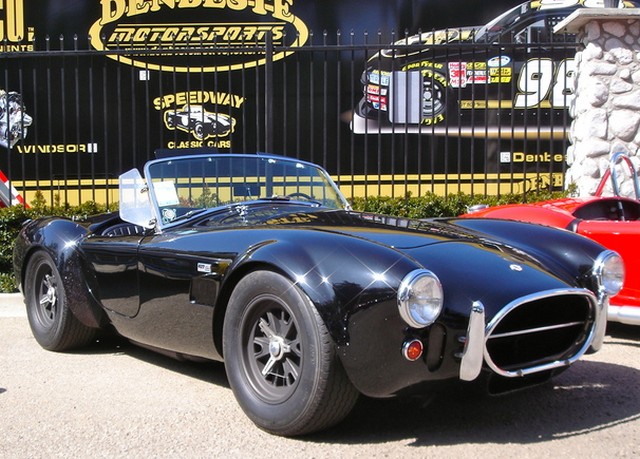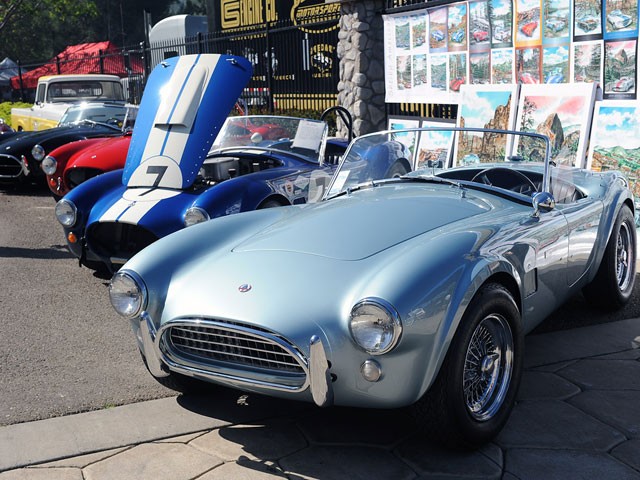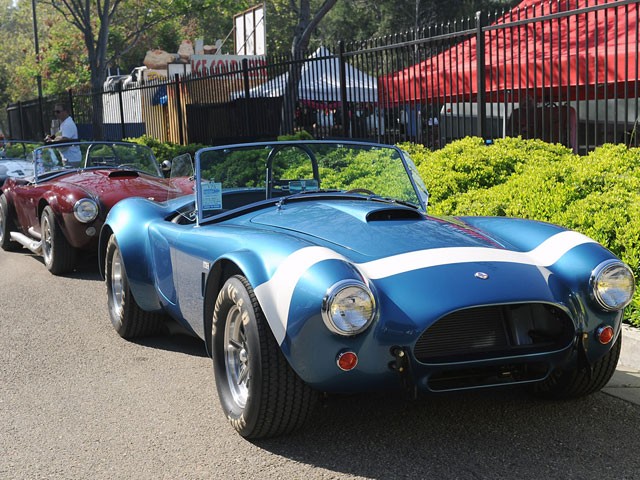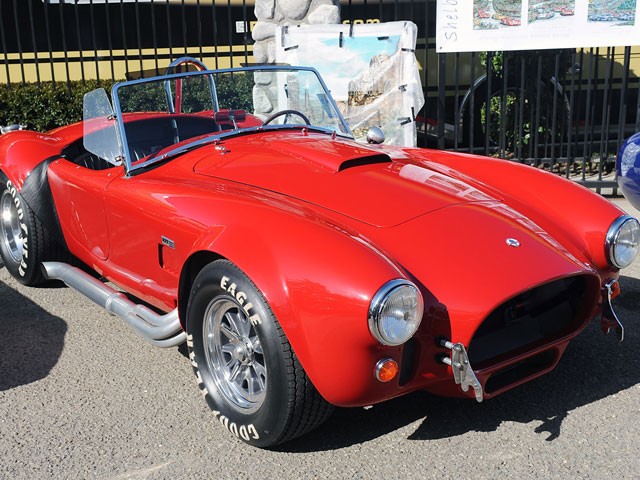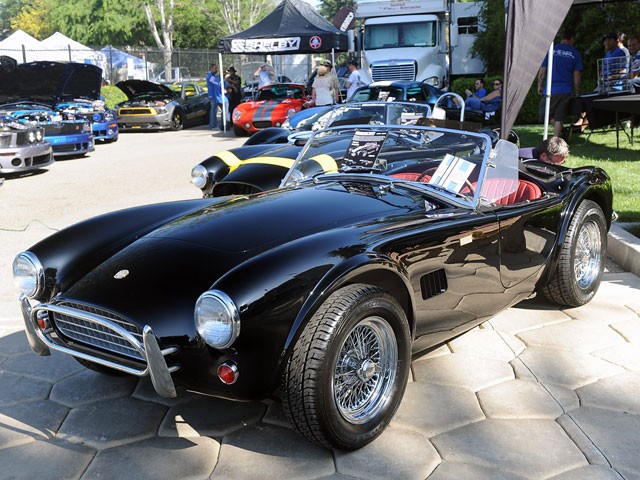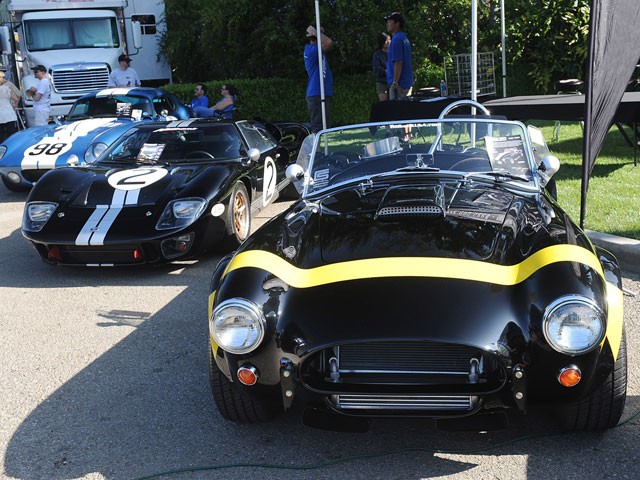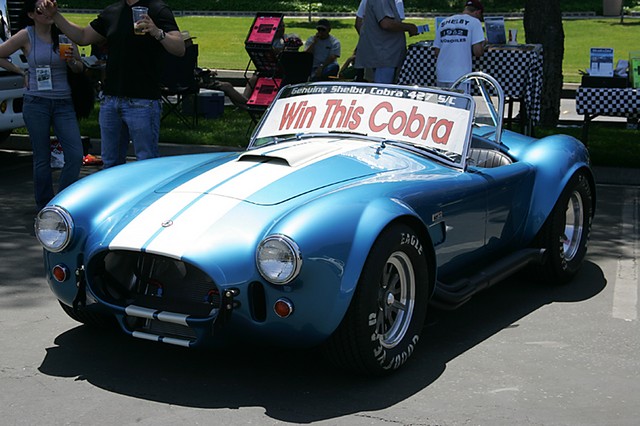 A slew of Cobra Daytona Coupes were on hand as well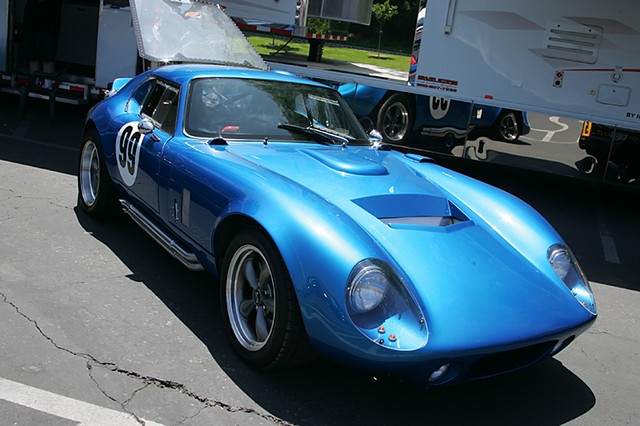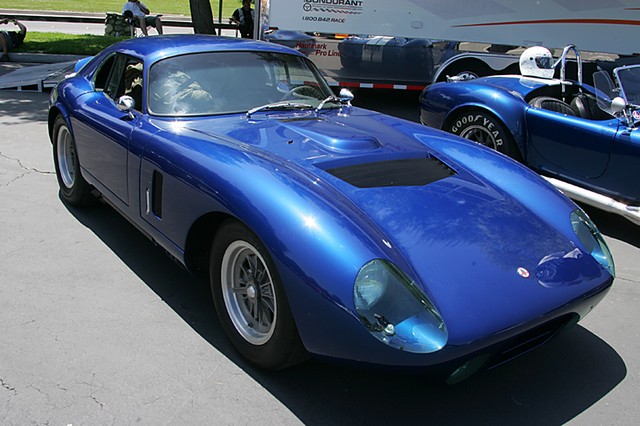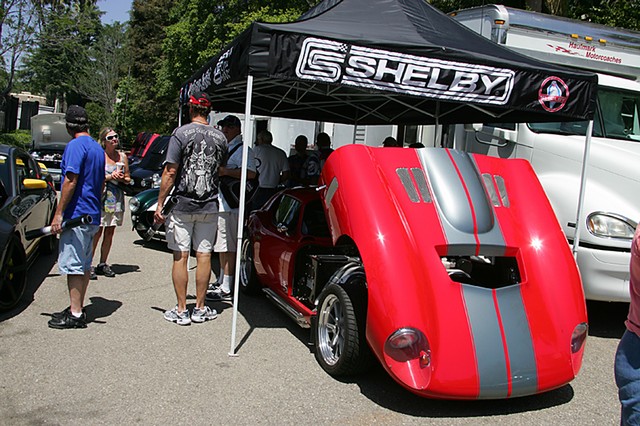 Ford GT40 too!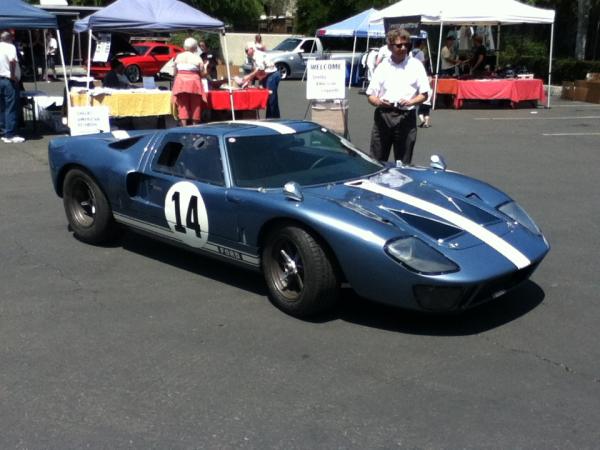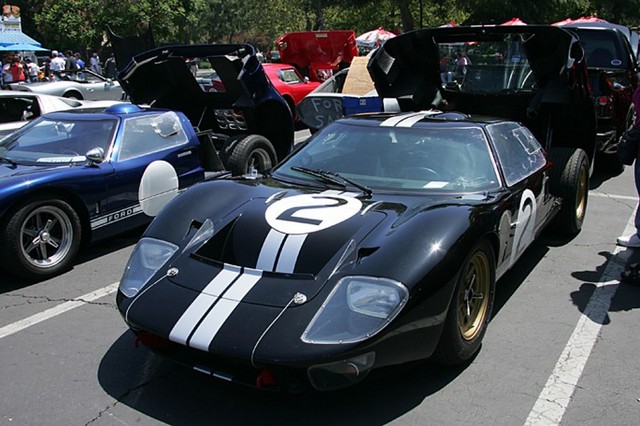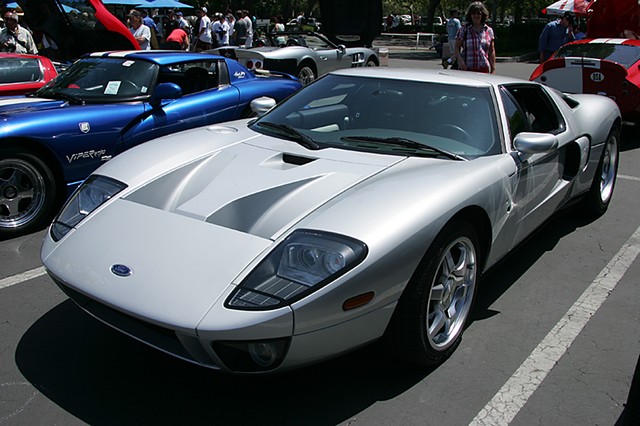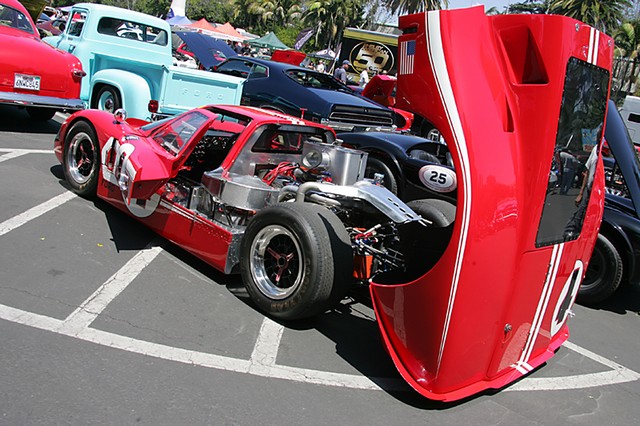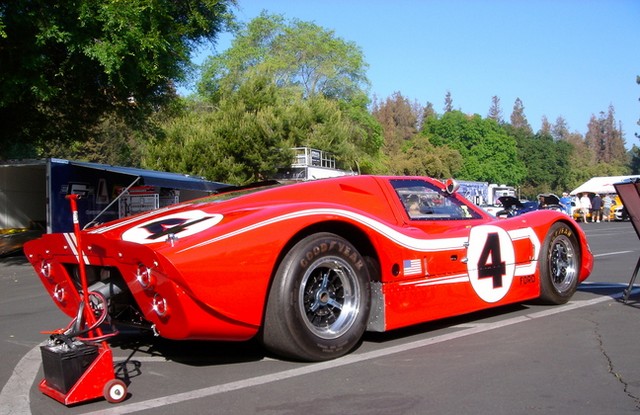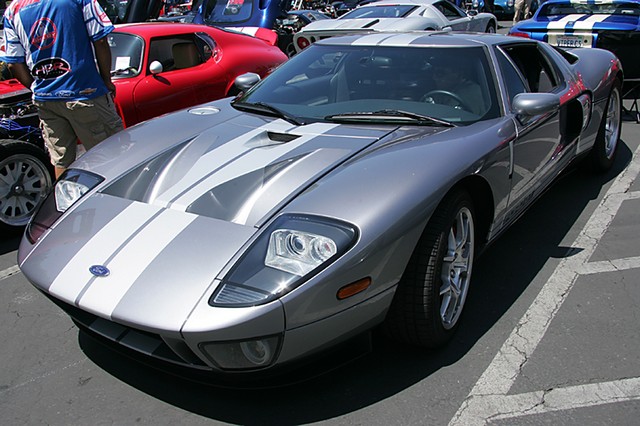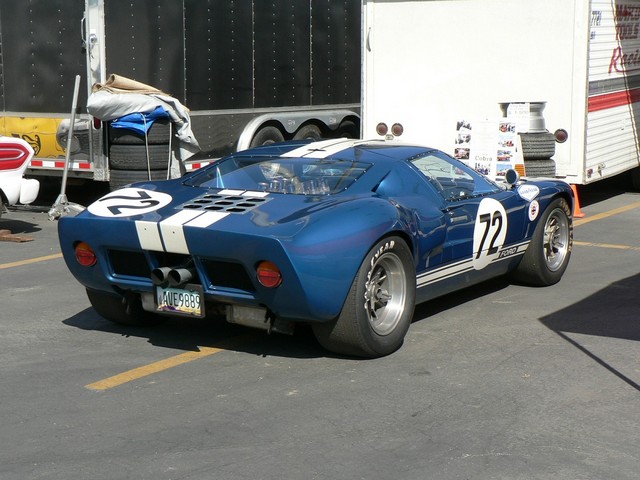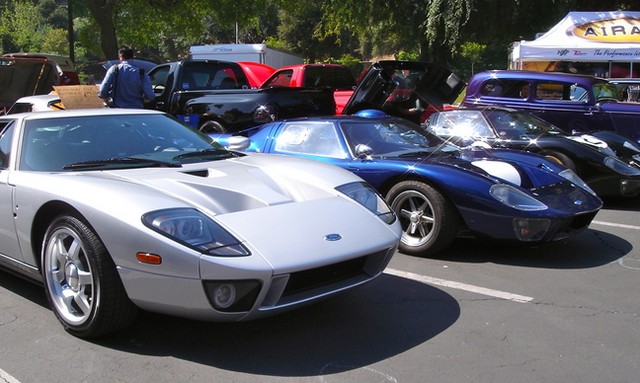 And an incredible display of Shelby Mustangs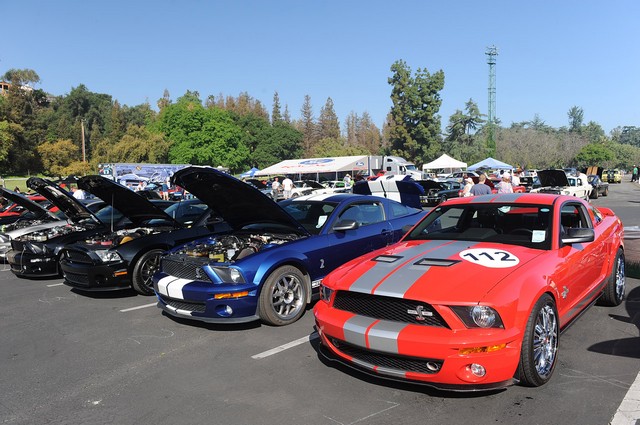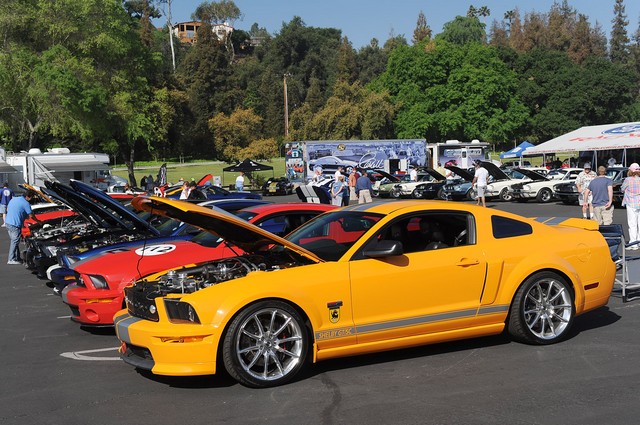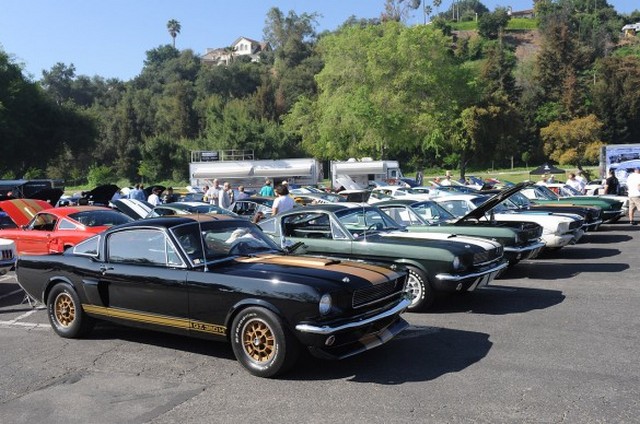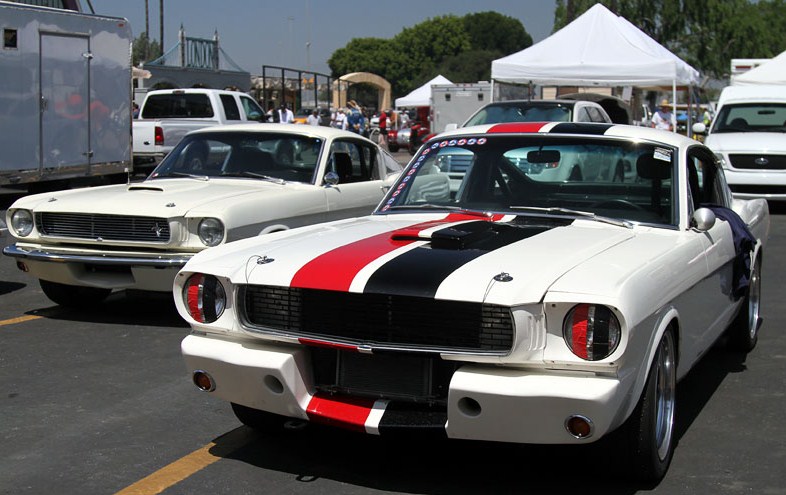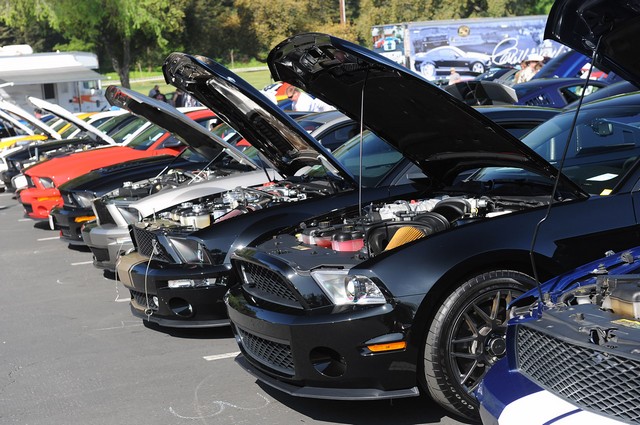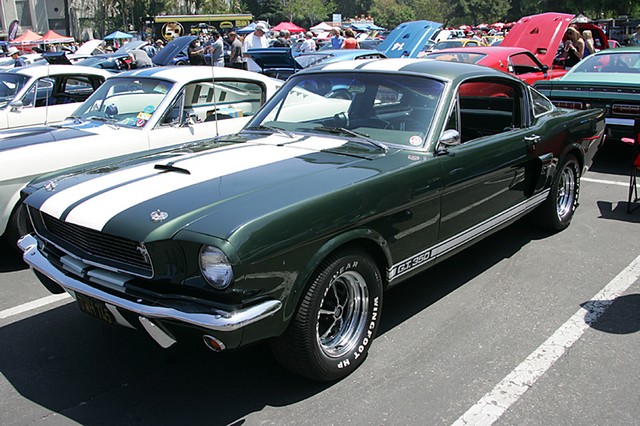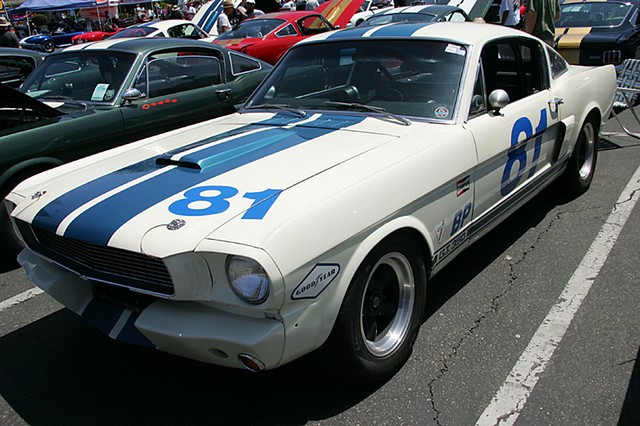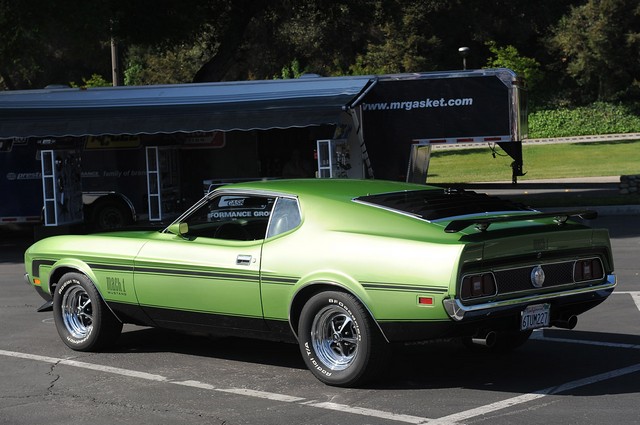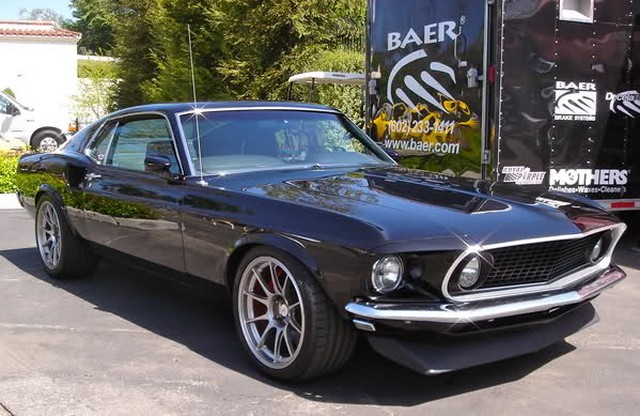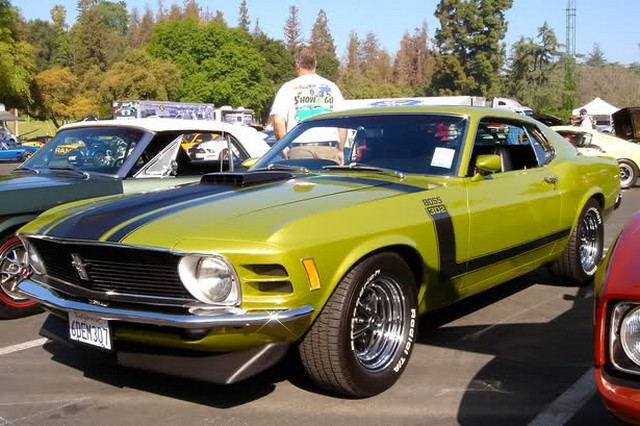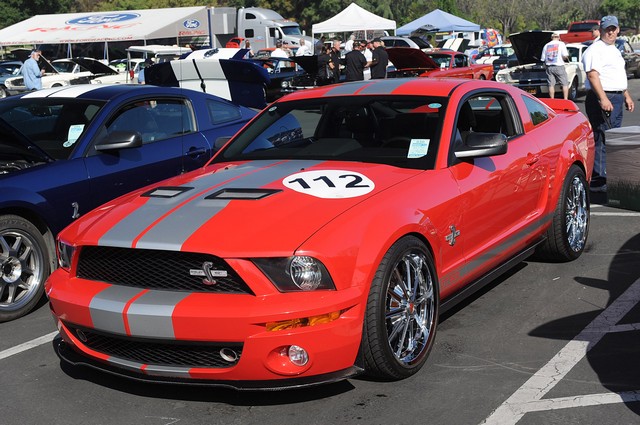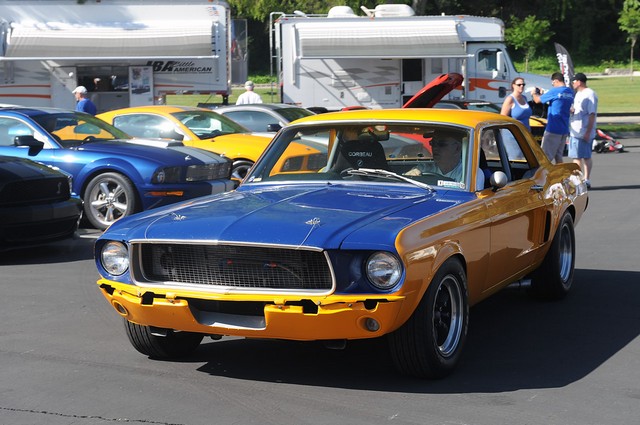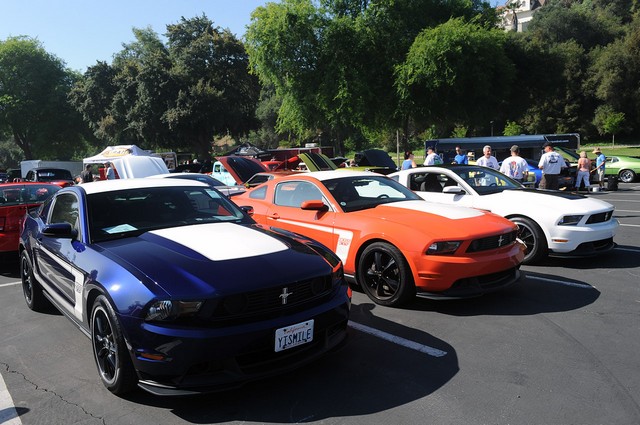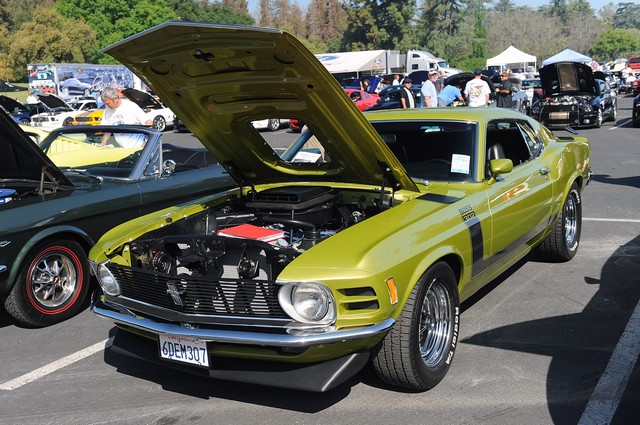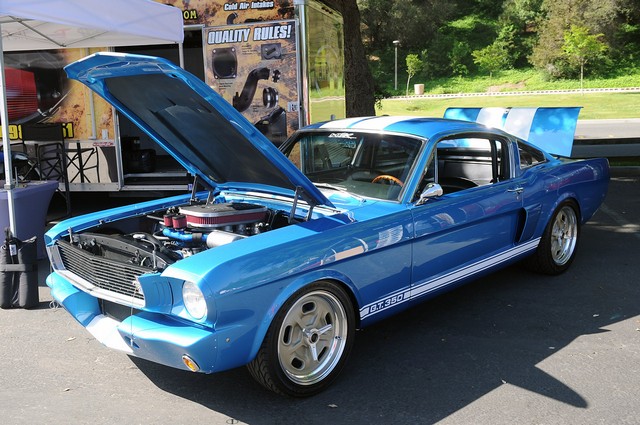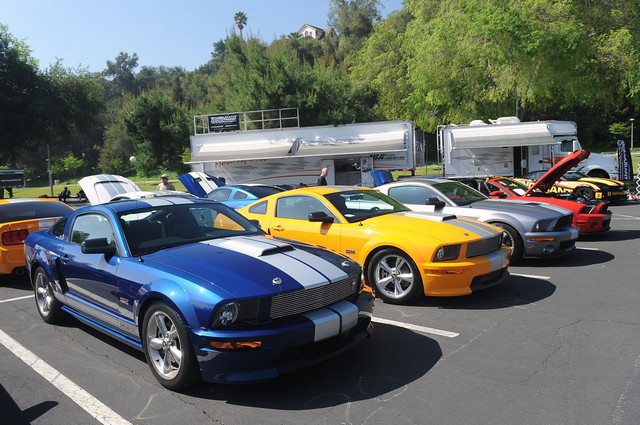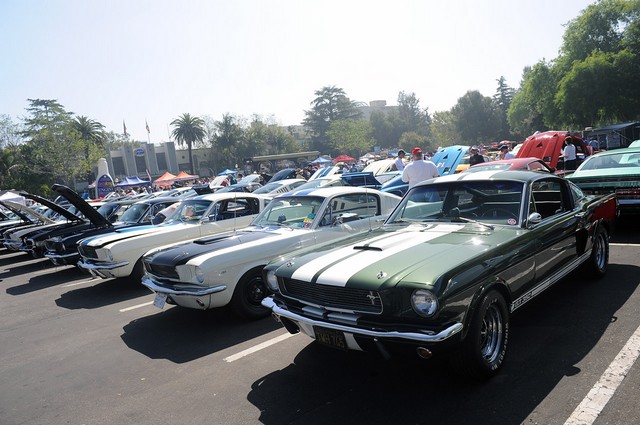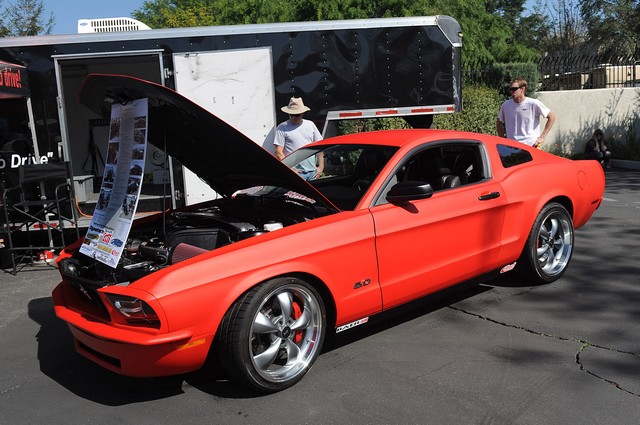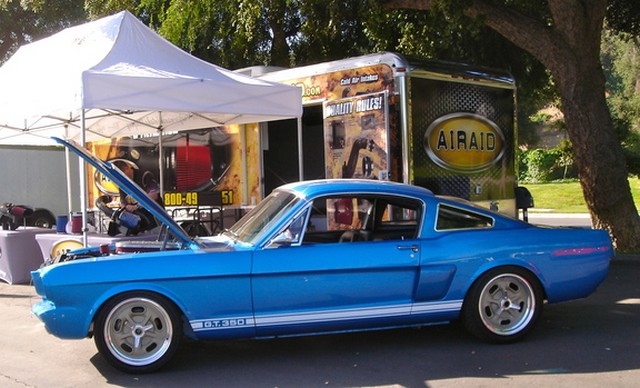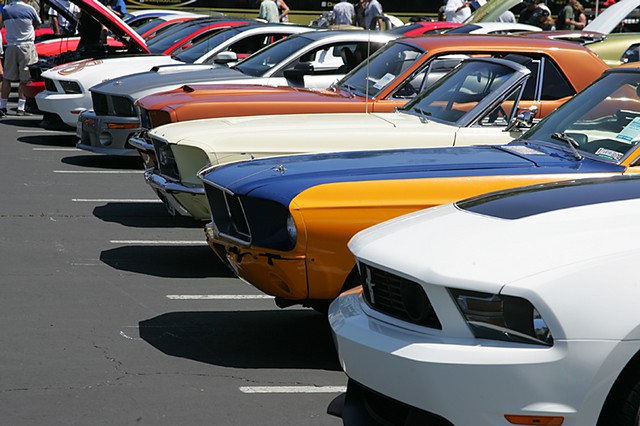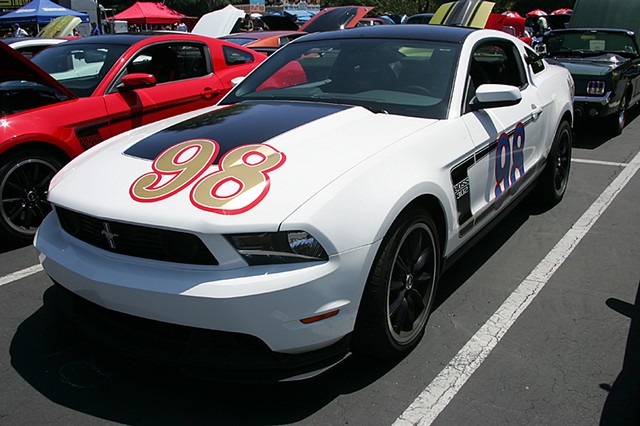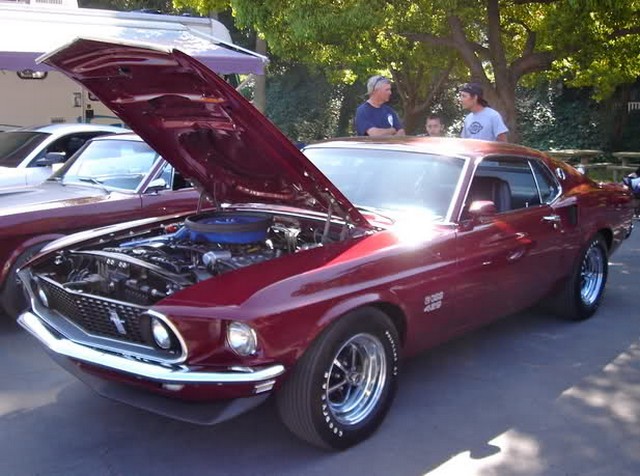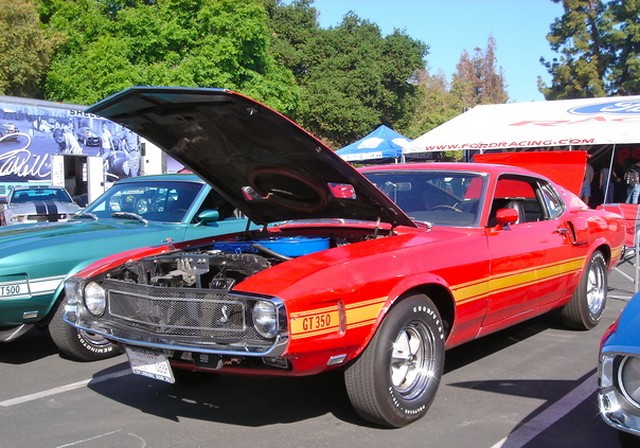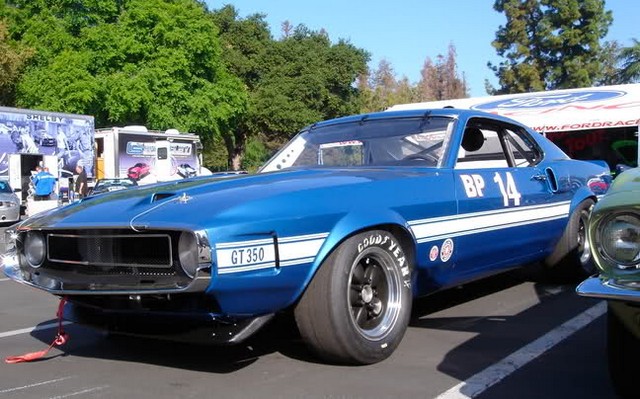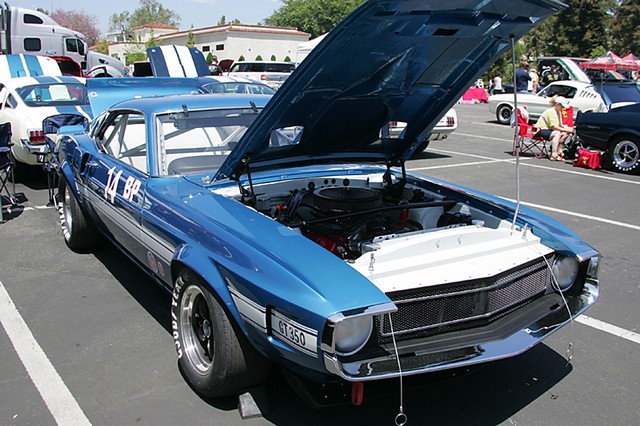 Many other fantastic cars were on display at this special event.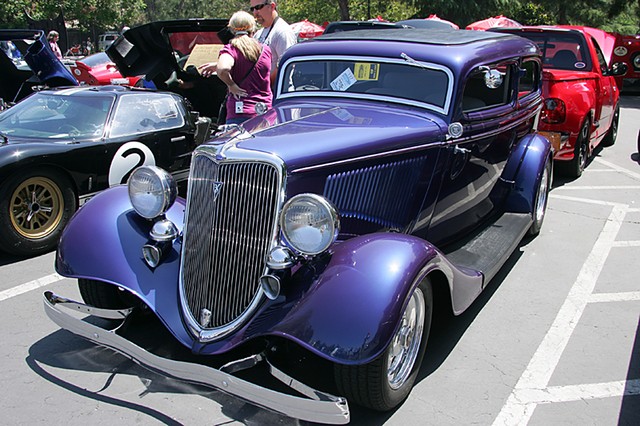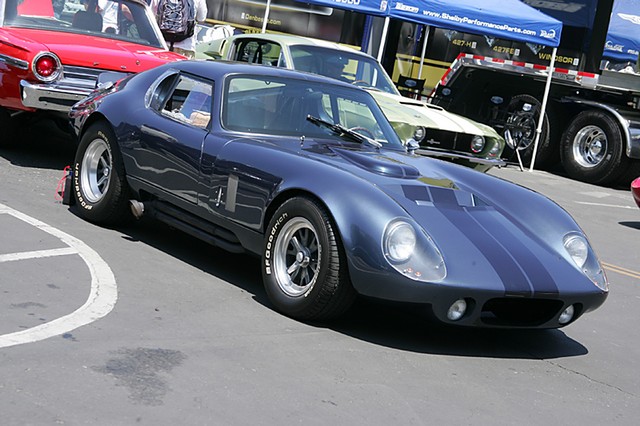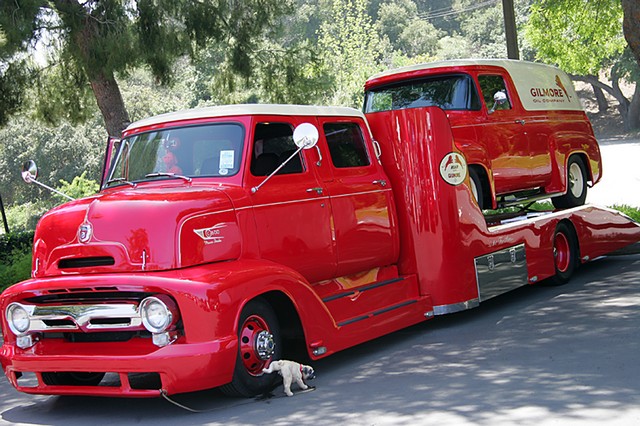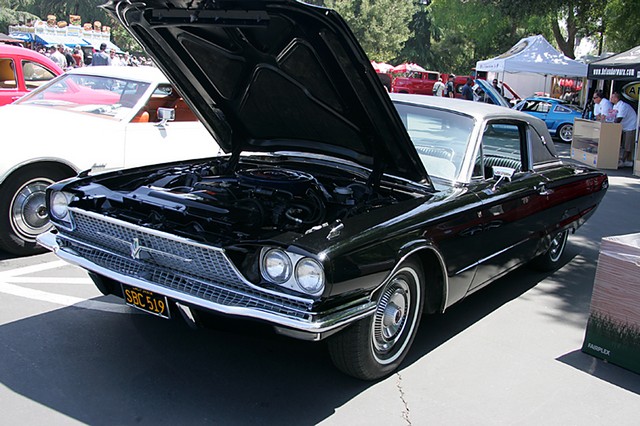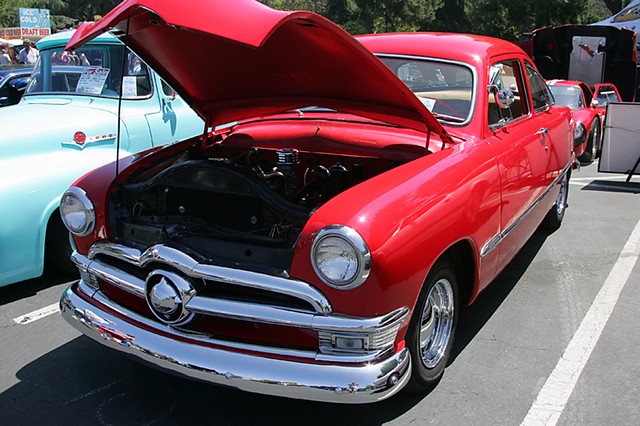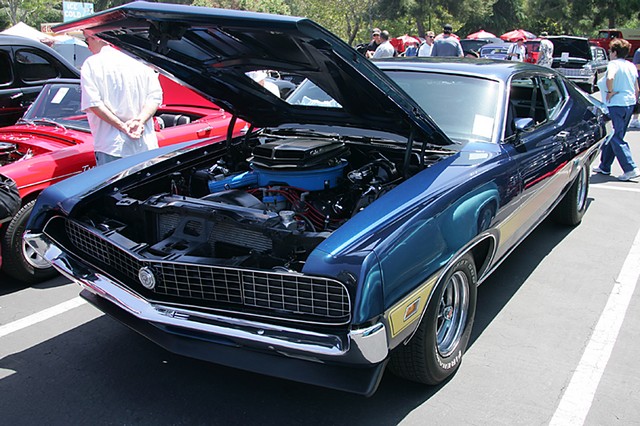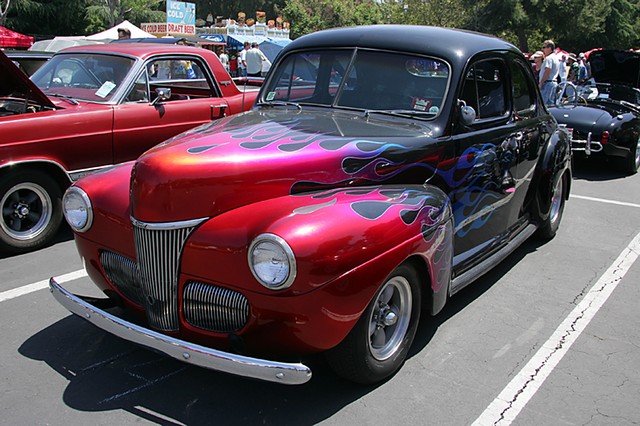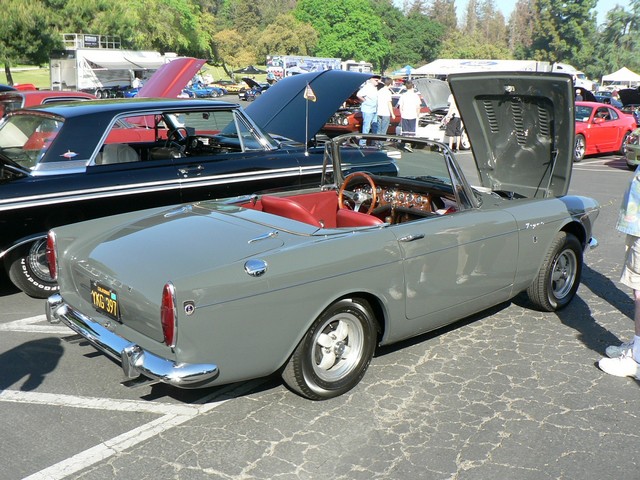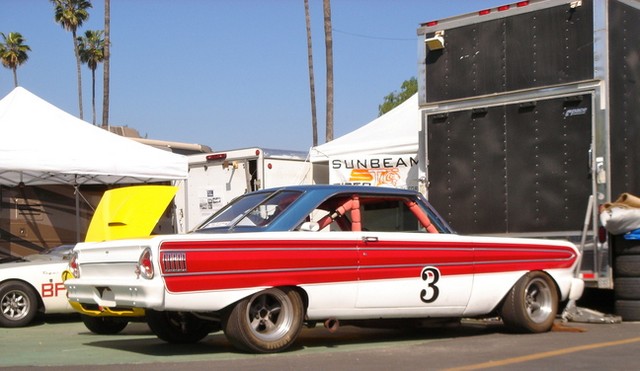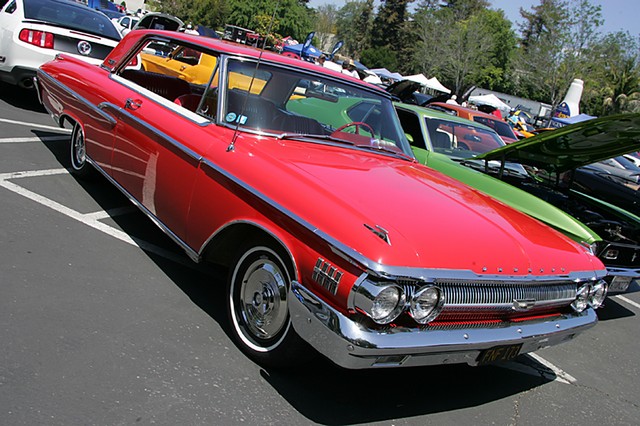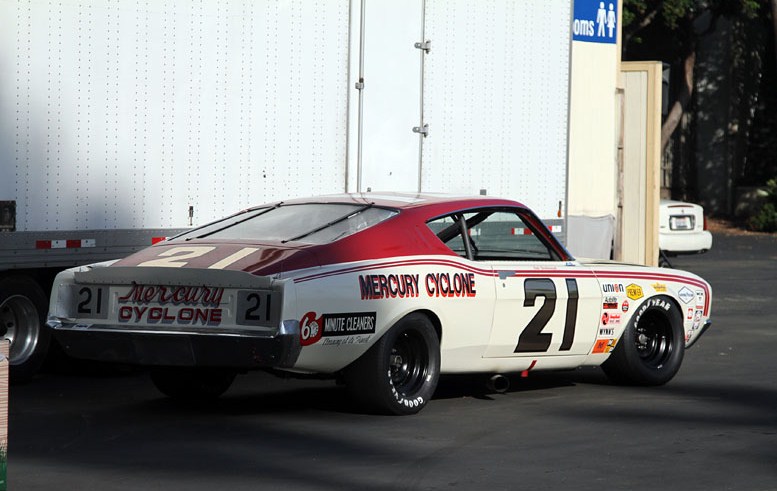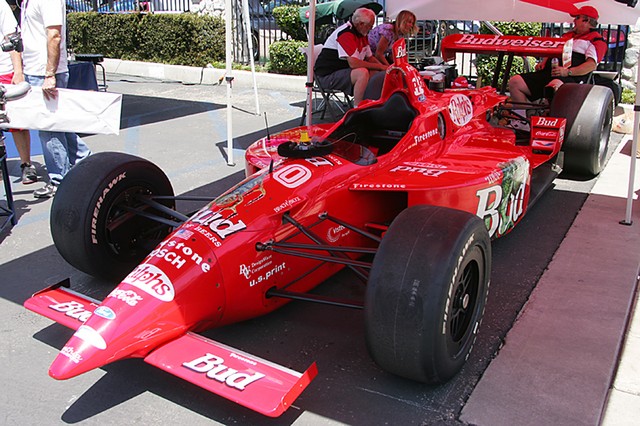 Members of the MacDonald family pose near the Shelby hauler. L-R Cheyne Steele, Wally Peat, Lisa MacDonald, Dave's son Rich, Kirra
MacDonald, Sherry MacDonald, Dora Ann Peat, Dave's daughter Vicki, Erikka Moreno, Trevor Moreno & Rick Moreno.