Three of Dave MacDonald's grandkids pose with Bill & Evelyn Hartman's spectacular King Cobra CM/1/63. L-R Trevor, Kirra & Cheyne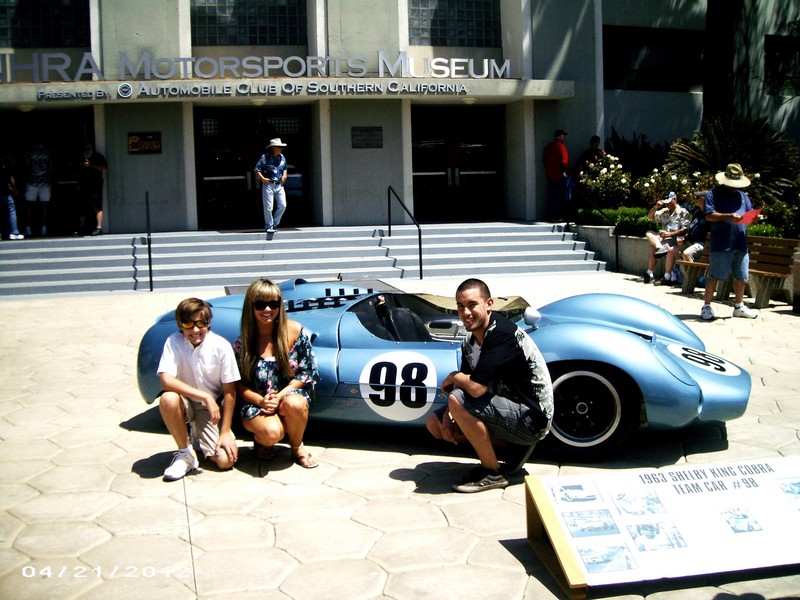 Dave's granddaughter Kirra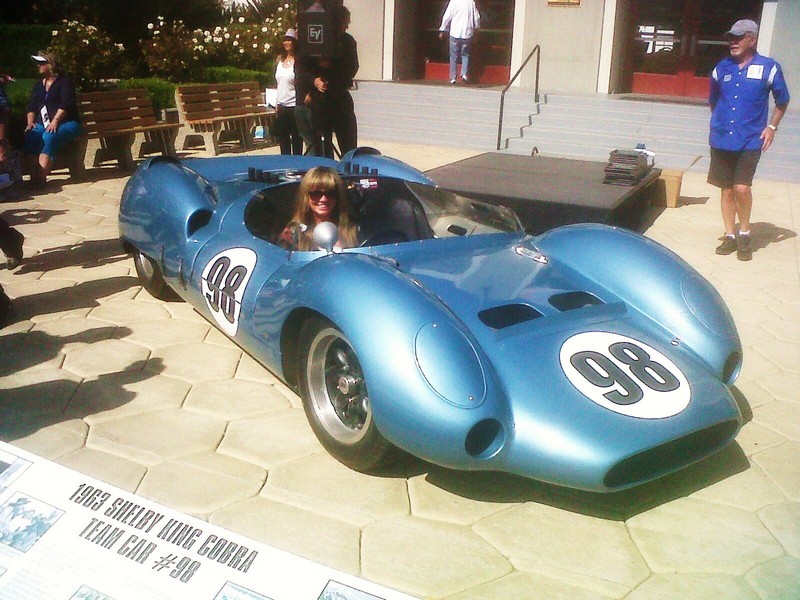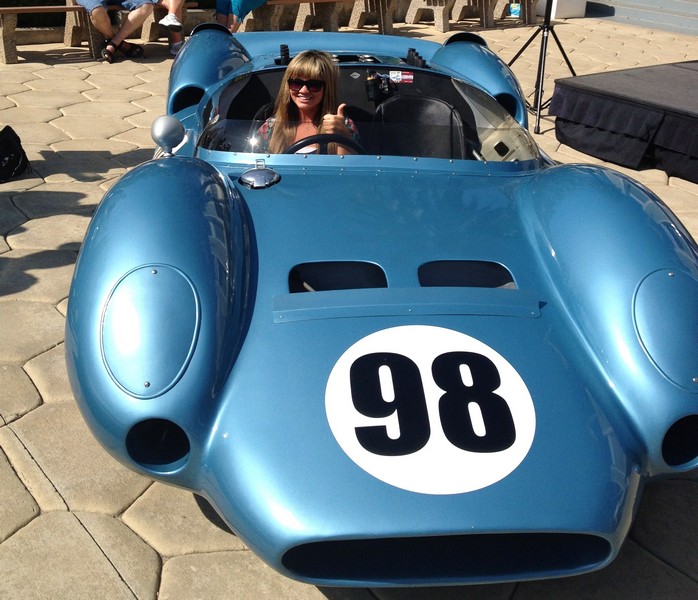 Dave's grandson Cheyne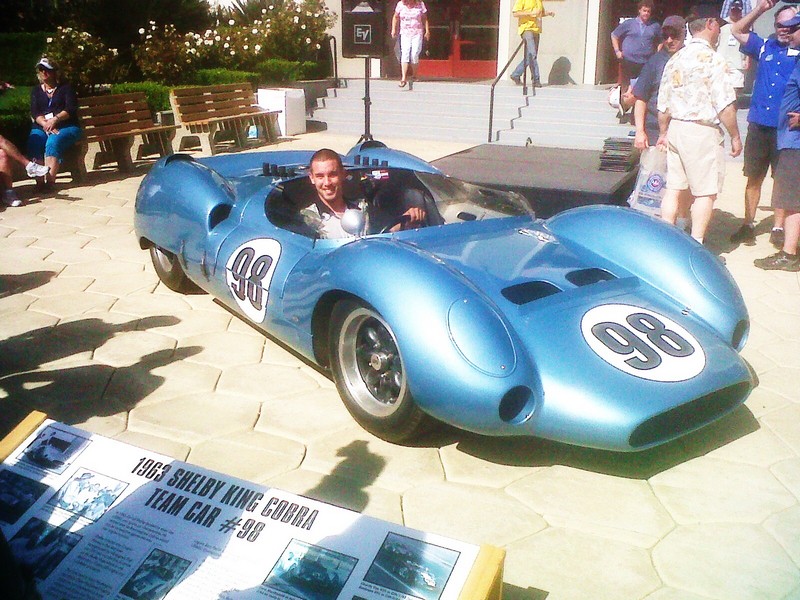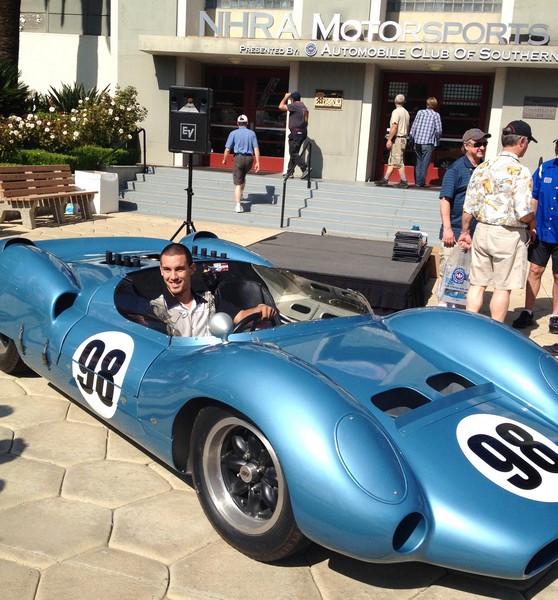 Dave's granddaughter Erikka
Dave's grandson Trevor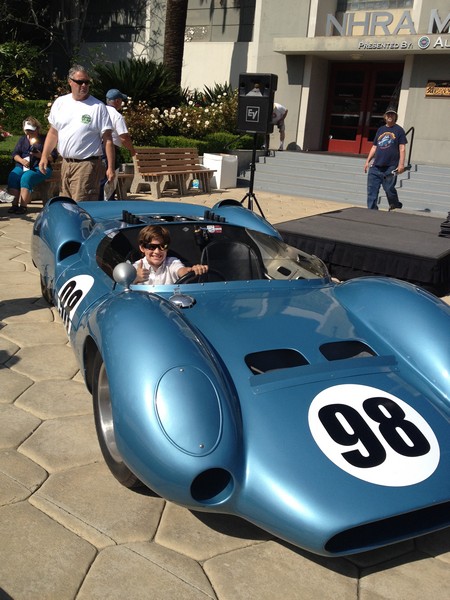 Rich's wife Lisa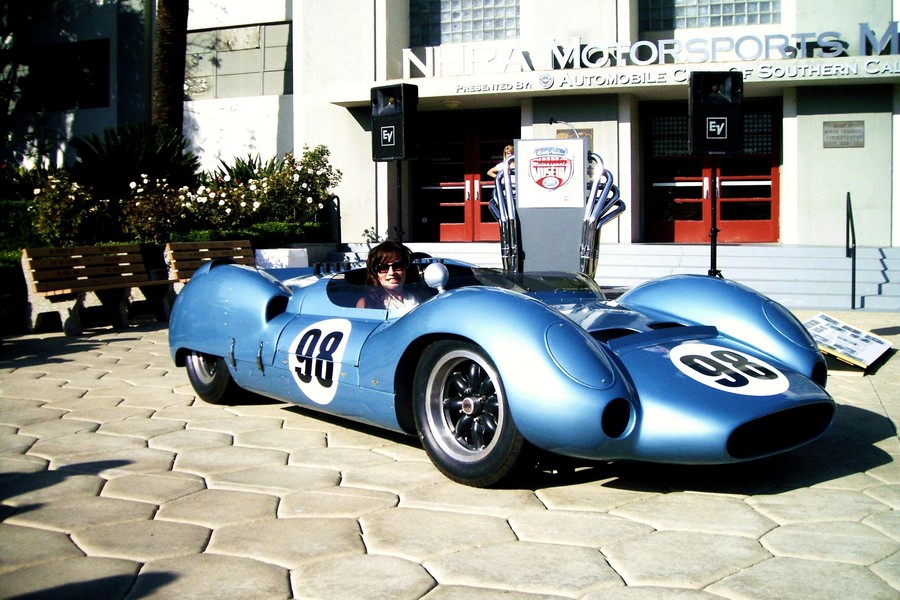 Sherry & Rich pose with Bill Tucker. Bill was one of Dave's Corvette mechanics back in the 1960's.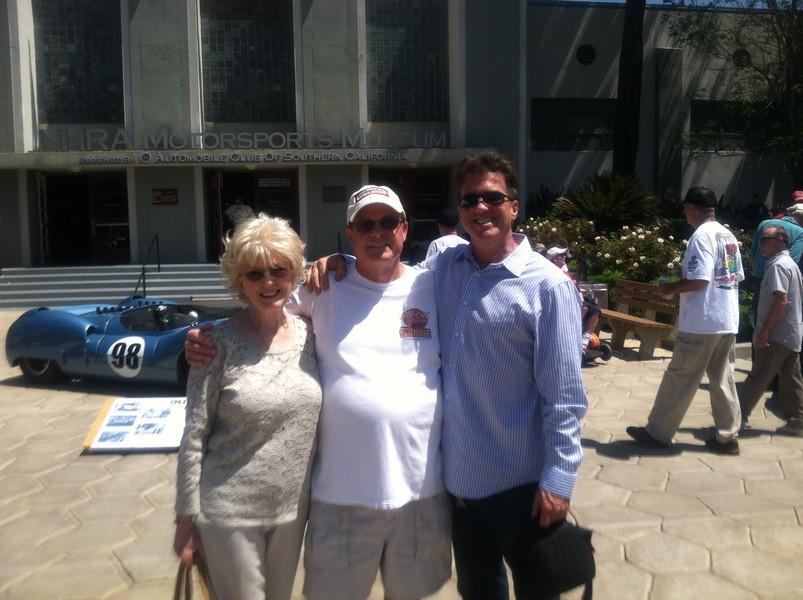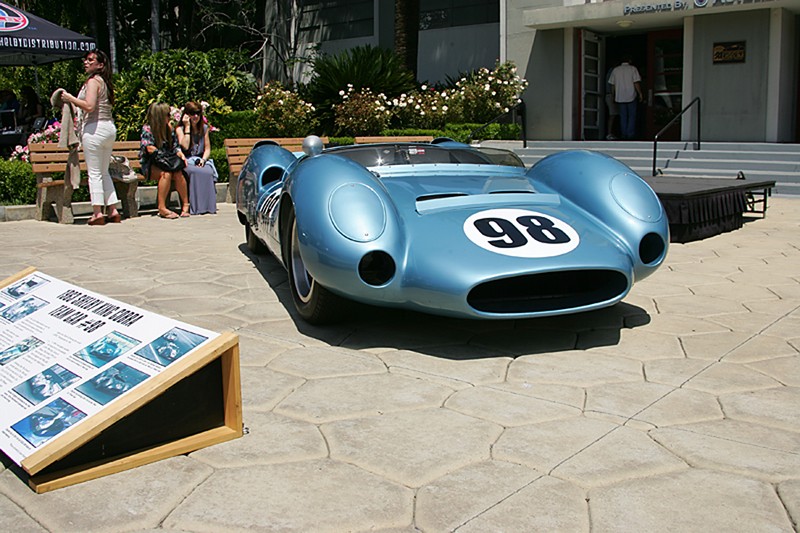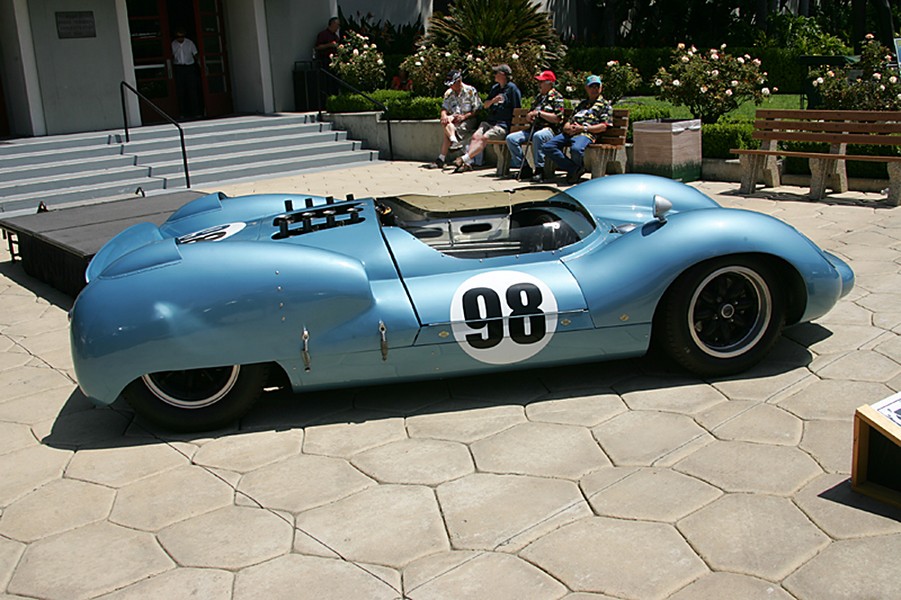 Dave's son Rich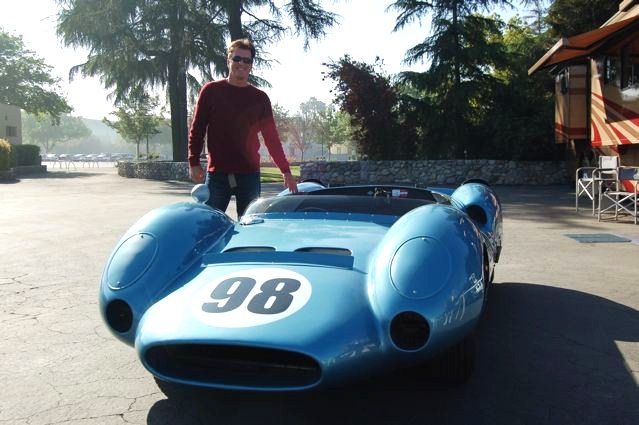 Rich and Wally Peat. Wally was chief mechanic for Shelby American during the 1960's and worked on all of Dave's Cobras. Dave
a tremendous mechanic as well, worked with Wally throughout the '63 & '64 seasons to keep this King Cobra in championship form.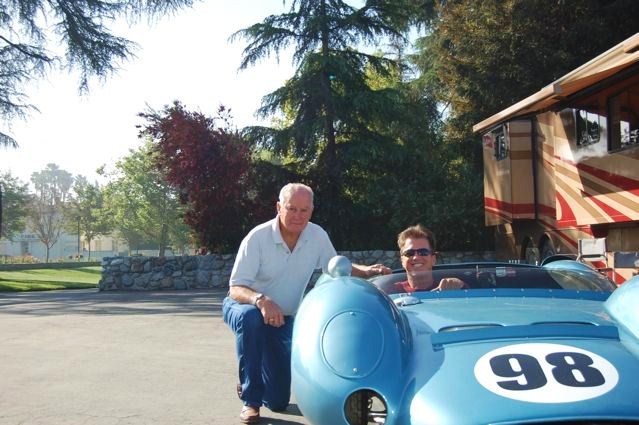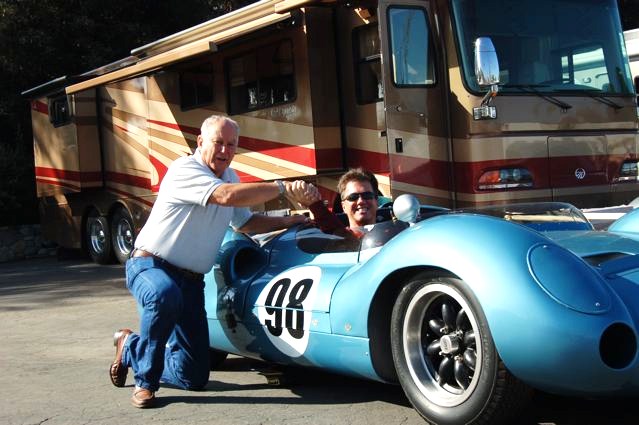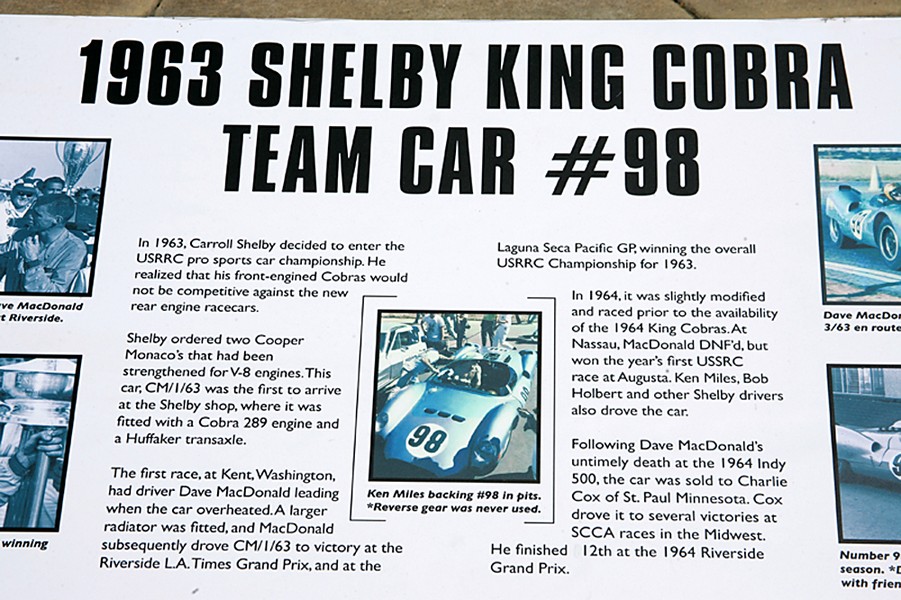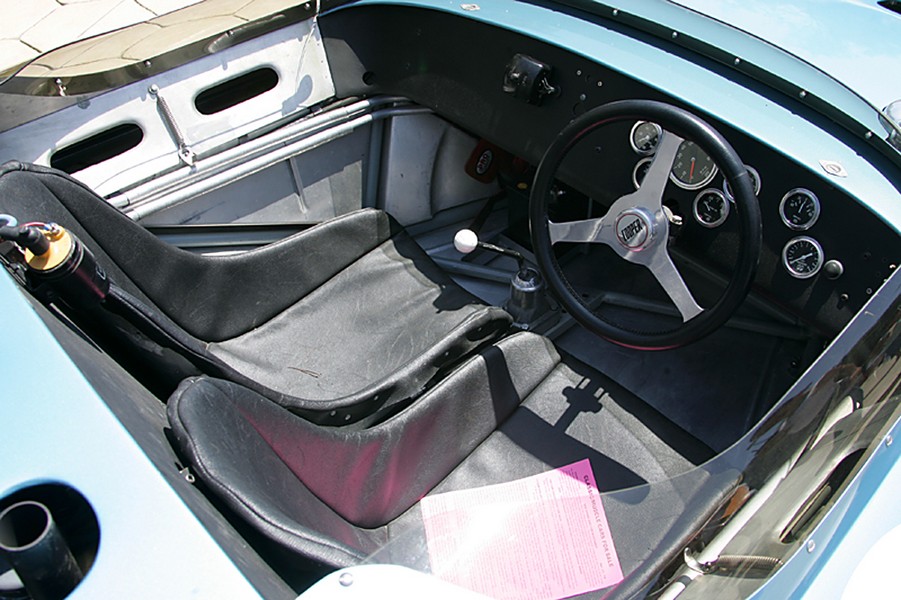 Dave's son Rich (L), vintage photographer Allen Kuhn (background) & King Cobra owner Bill Hartman listen and watch as Wally
Peat points out modifications he made to CM/1/63 back in '63 & '64. Wally Peat gave this historic and very valuable Shelby King
Cobra its long awaited stamp of authenticity!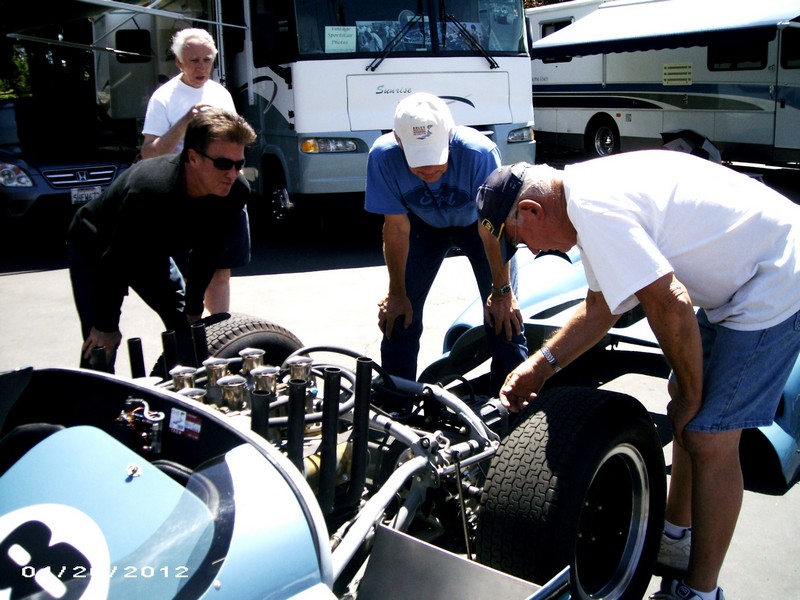 (L-R) Rich, Bill & Wally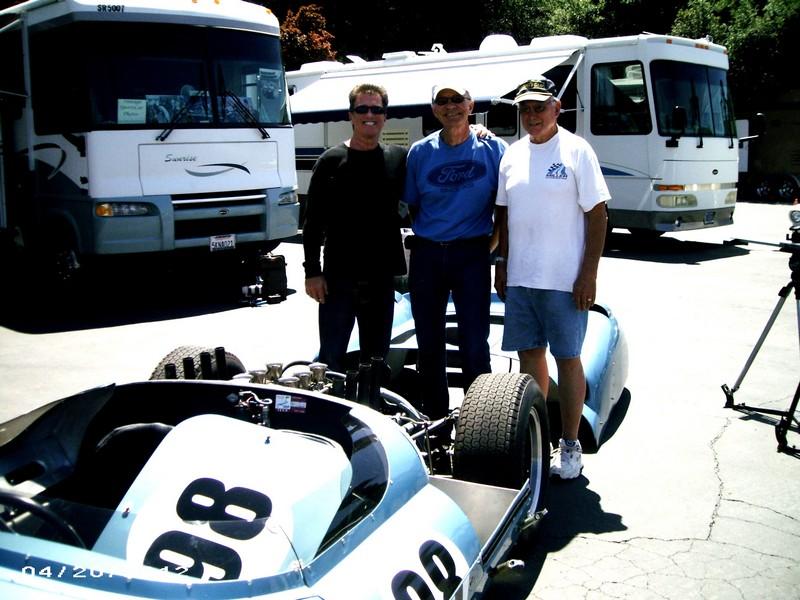 King Cobra CM/1/63 owner Bill Hartman takes Rich for a spin in the car his father raced to fame!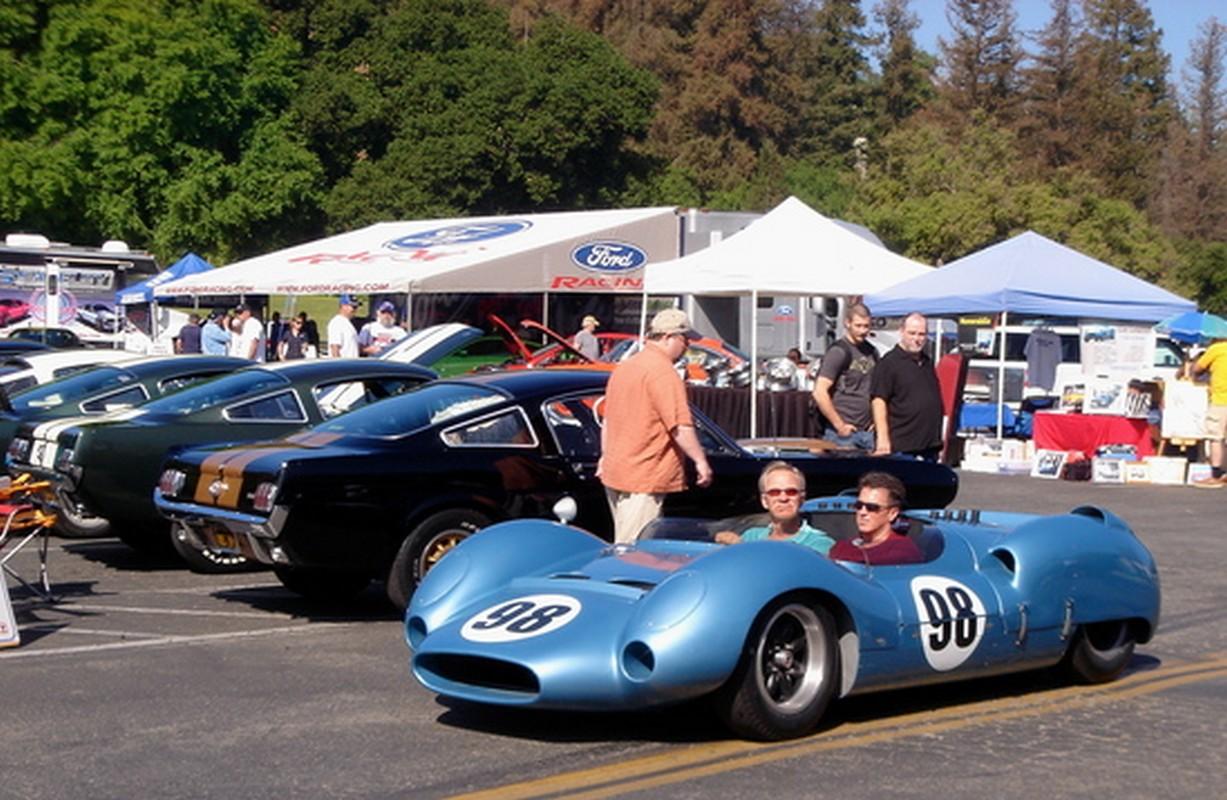 Last time Rich was in this King Cobra was in 1963 after his dad won the LA Times Grand Prix. Photo Dave Friedman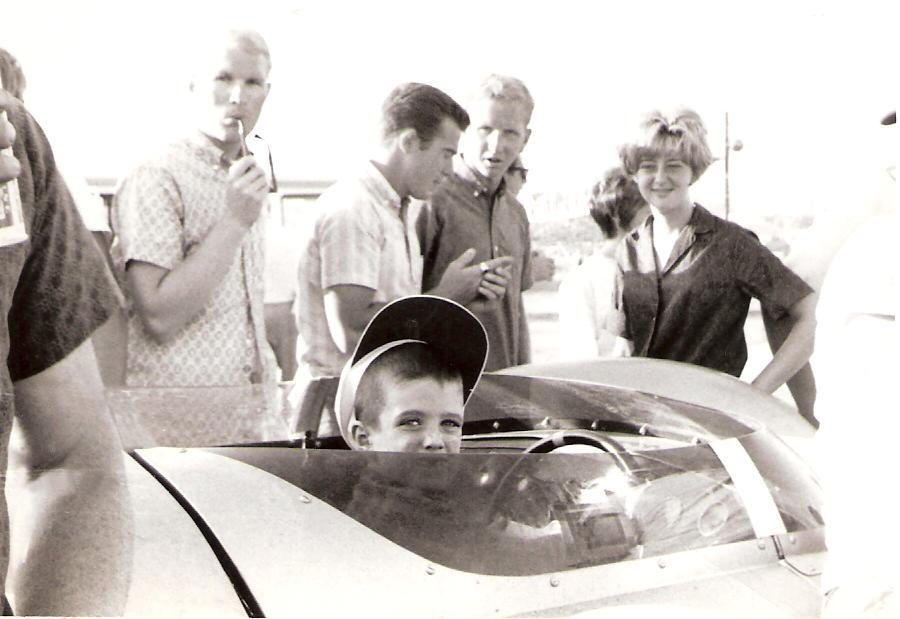 Rich with with friends Bob & Pat Bondurant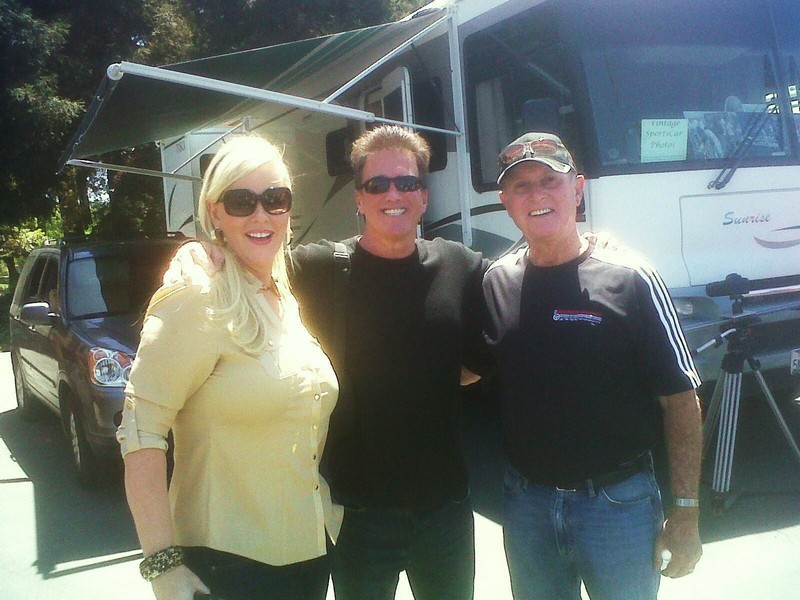 Awards CM/1/63 has won recently. Below is the prestigious Presidents Cup award received at the 2010 Rolex Monterey Motorsports
Reunion. The award is presented to the entrant whose car has historical significance to Mazda Raceway Laguna Seca and was
bestowed on Shelby King Cobra CM/1/63.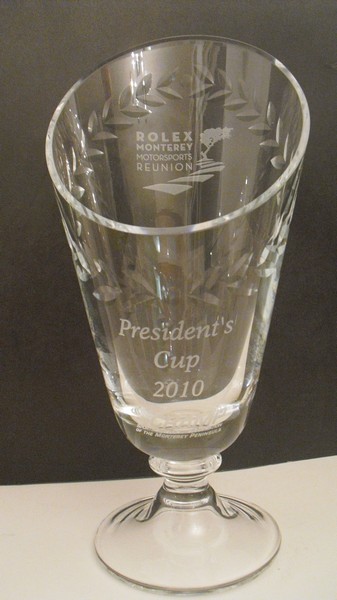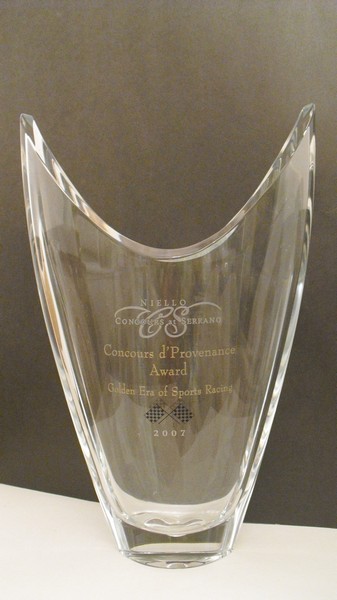 Members of the MacDonald family pose near the Shelby hauler. L-R Cheyne Steele, Wally Peat, Lisa (Rich's wife), Dave's son Rich,
Kirra MacDonald, Sherry MacDonald, Dora Ann Peat, Dave's daughter Vicki, Erikka Moreno, Trevor Moreno & Rick Moreno.