Once in a lifetime reunion - The Ford-Shelby Cobra 50yr Anniversary Celebration! The event will be hosted by the National Hot Rod
Association and will take place April 19-21, 2012 at the Pomona Fairgrounds in Southern California. Below is the official event logo with a
photo of Dave MacDonald driving the Cobra Roadster at Pomona Raceway on July 13-14, 1963. Dave won all three races that weekend.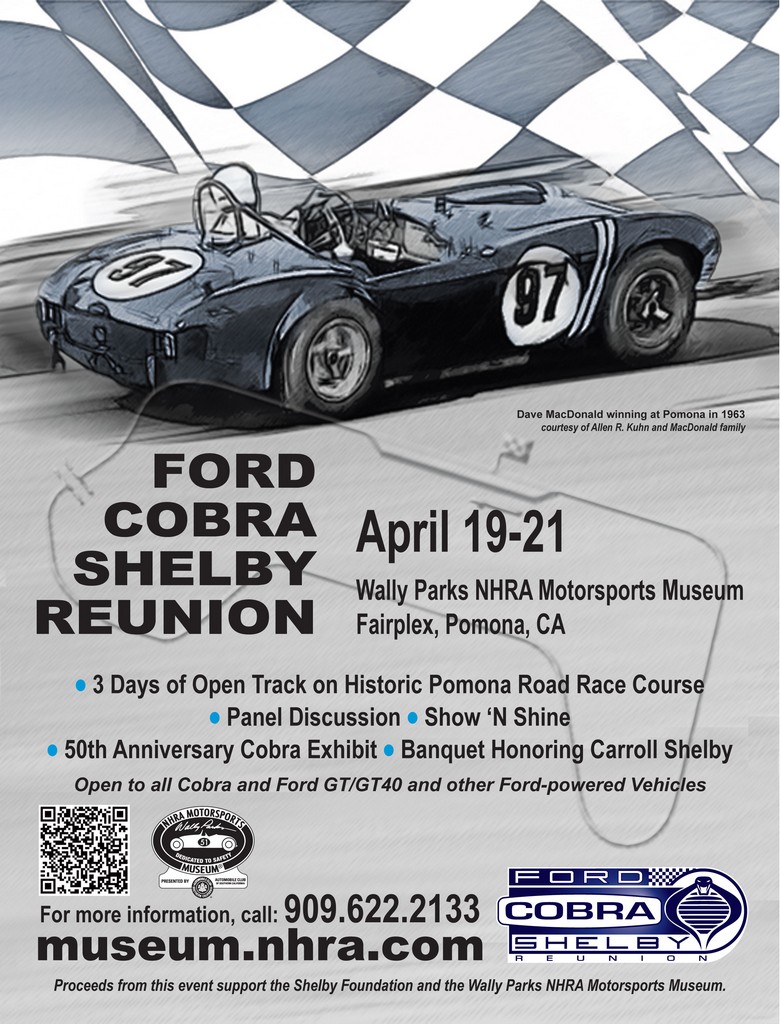 Dave MacDonald in the #98 King Cobra & Bob Holbert in #99. This photo was taken by Dave Friedman at Riverside Raceway during the
1963 LA Times Grand Prix. MacDonald outdueled an international field of world class drivers to win in front of a record 85,000 fans.