April 21st, 2012 the NHRA hosted the 50-yr Shelby-Ford-Cobra Reunion at the Wally Parks NHRA Motorsports Museum located
at the Pomona Fairgrounds in California. The event included a panel discussion with a linup of many heavy hitters from the 60's Cobra
movemnt. Below is a ticket to the panel discussion. That's Dave MacDonald sitting under the hood of the Cobra Roadster.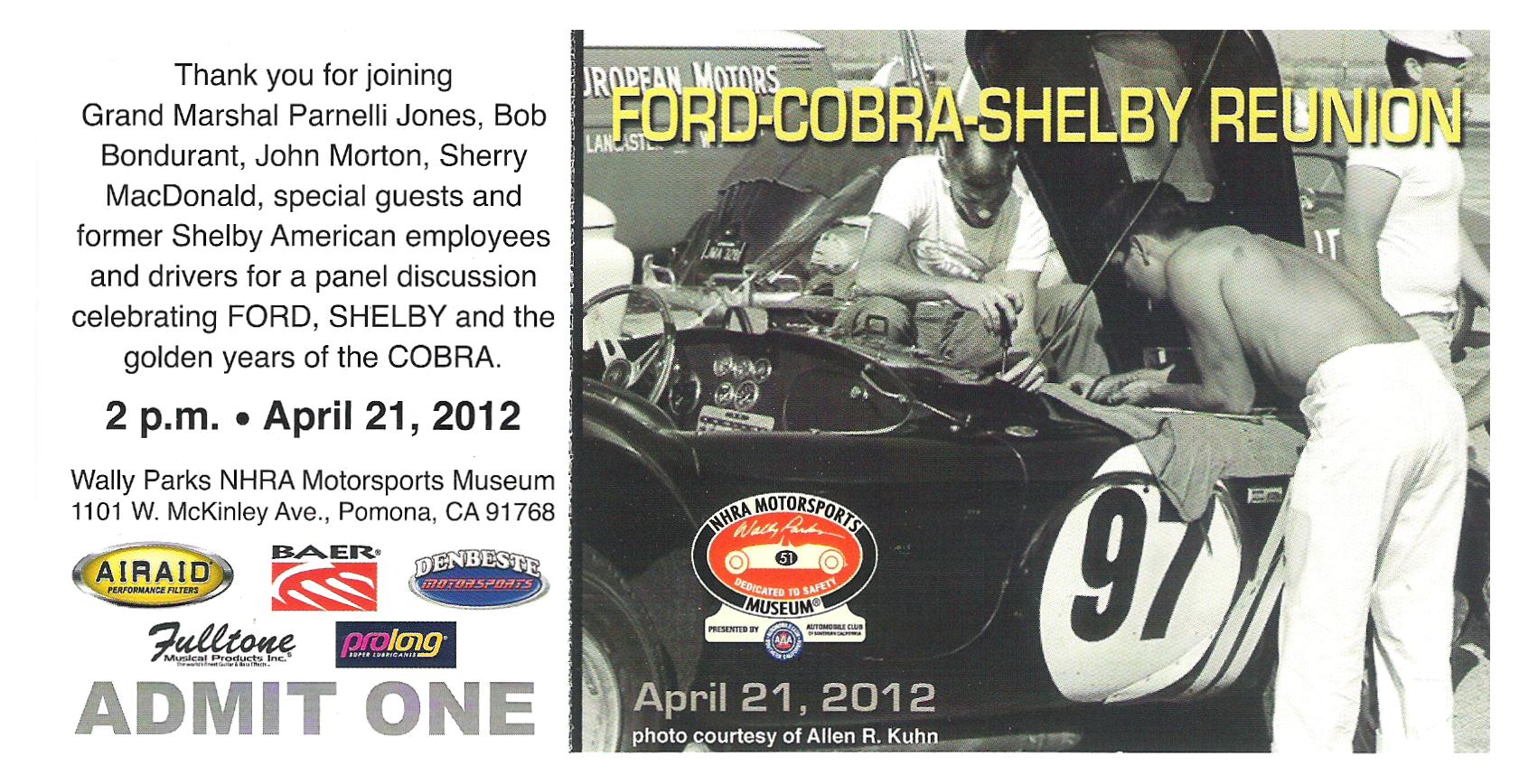 After donating a Funny Car to the NHRA Museum, Parnelli Jones joins the panel and greets Sherry MacDonald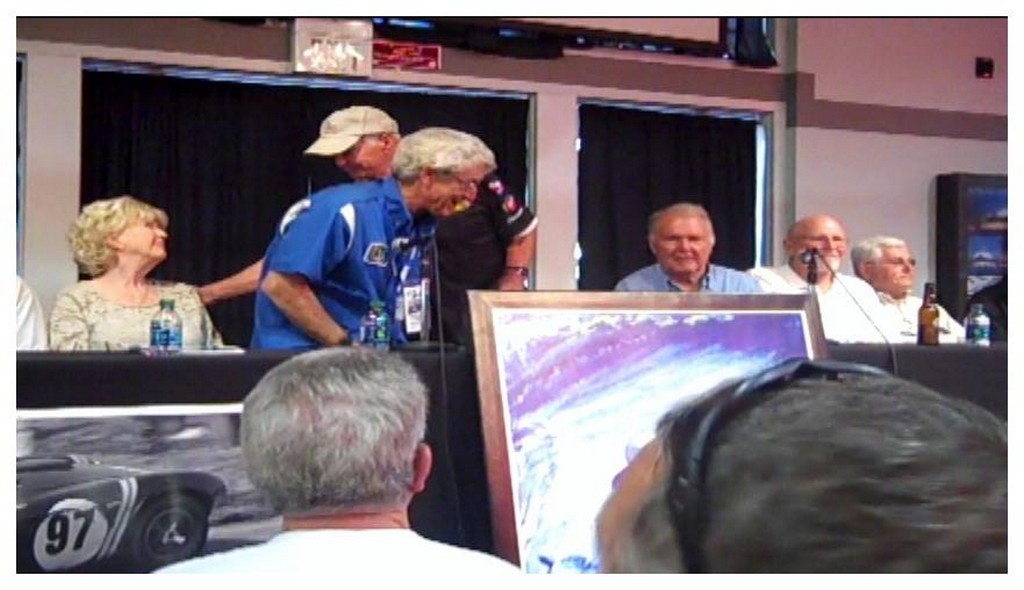 While health concerns kept Carroll Shelby from participating, the event was nonetheless filled with legendary names from Cobra lore.
The sold out event was moderated by Randy Richardson and included from left to right racing great Bob Bondurant, talented chief
mechanic Wally Peat, Dave MacDonald's wife Sherry, legendary John Morton, the one and only Parnelli Jones, legendary Pete Brock,
racing great Allen Grant, original Shelby manager JL Henderson & racing great Jerry Grant. It doesn't get much better than that folks.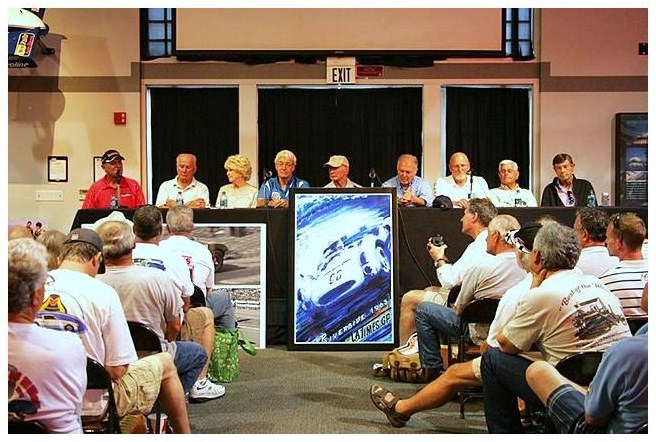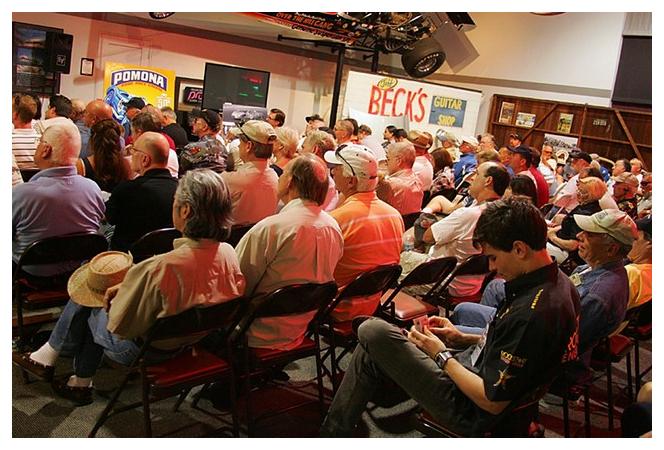 L-R Wally Peat, Sherry MacDonald and John Morton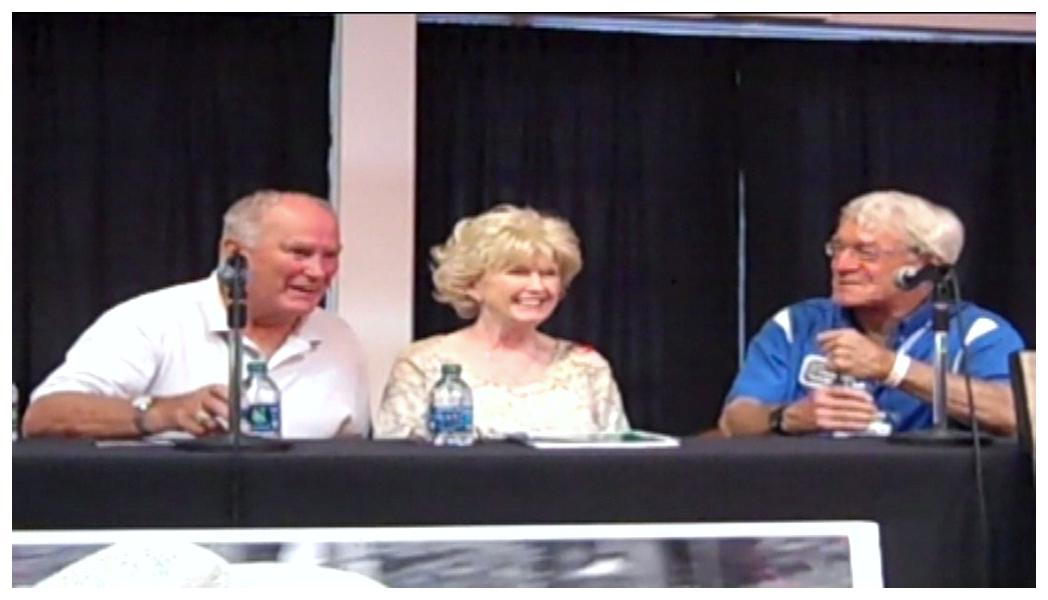 L-R Peter Brock, Allen Grant, JL Henderson & Jerry Grant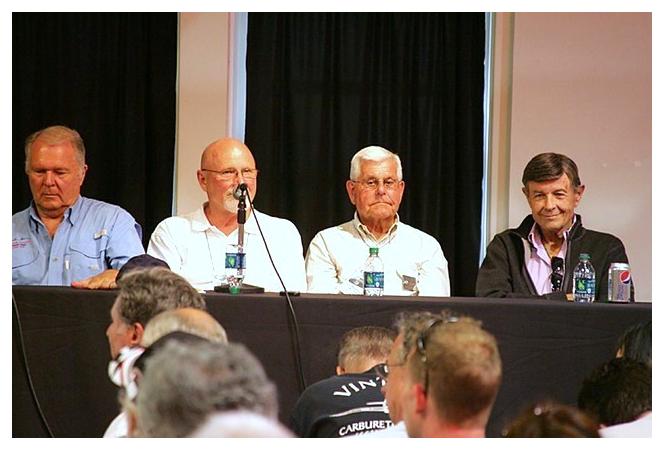 Talented moderator Randy Richardson kept the standing room only audience enternained throughout the 90 minute show.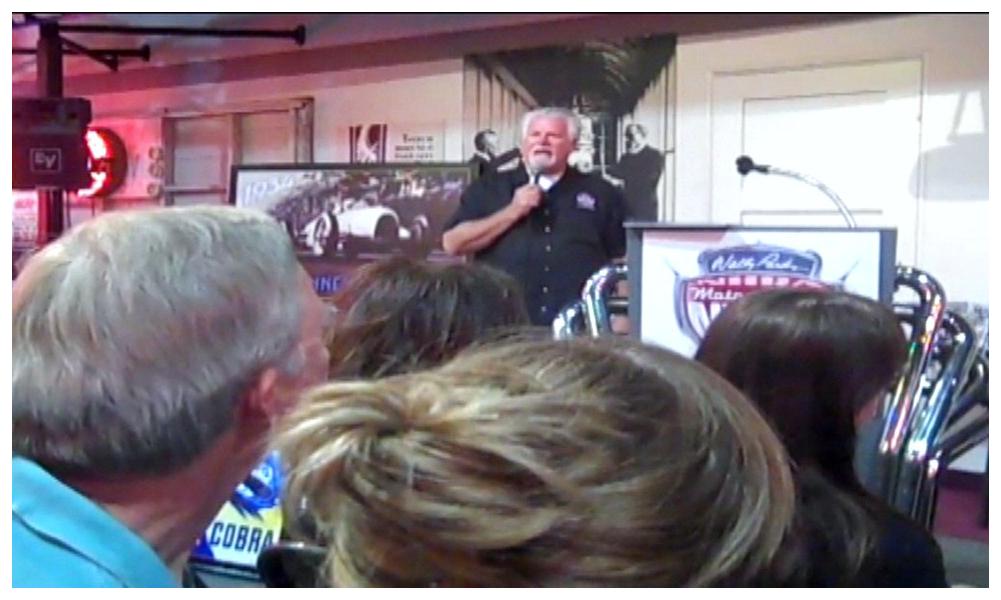 Sherry MacDonald tells a Bob Bondurant story that brought laughter from the crowd and fellow panelists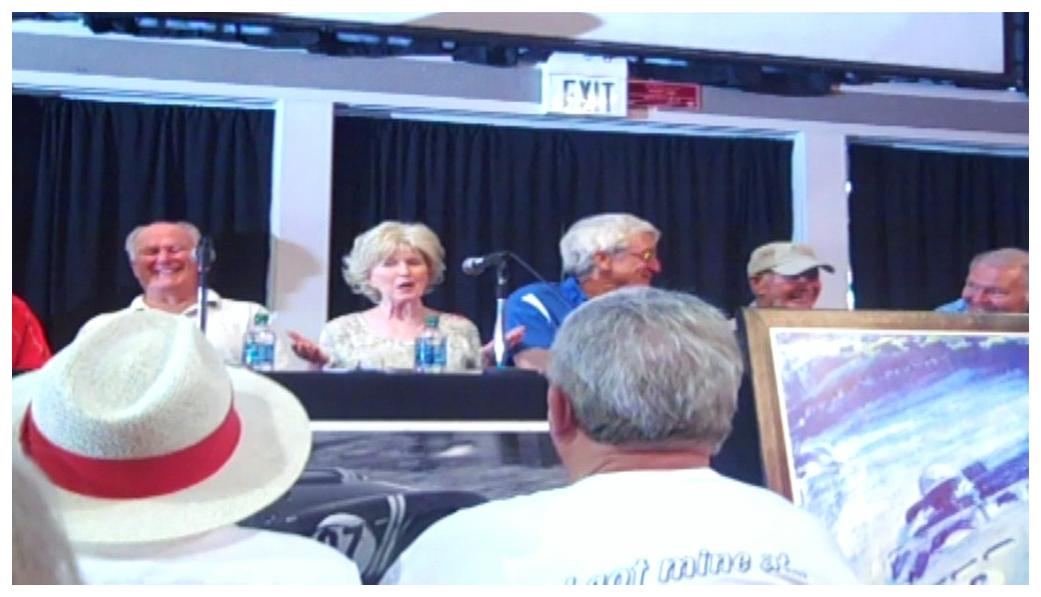 Even Bondurant got a good laugh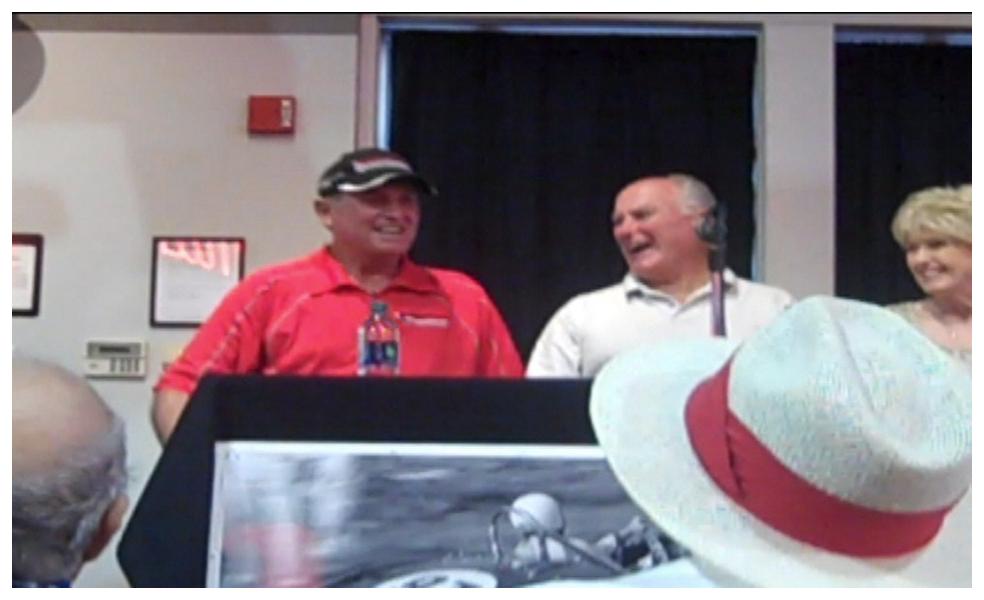 The discussion was 100% Shelby, Cobra & Ford - but that didn't stop legendary Dick Guldstrand, "Mr Corvette", from attending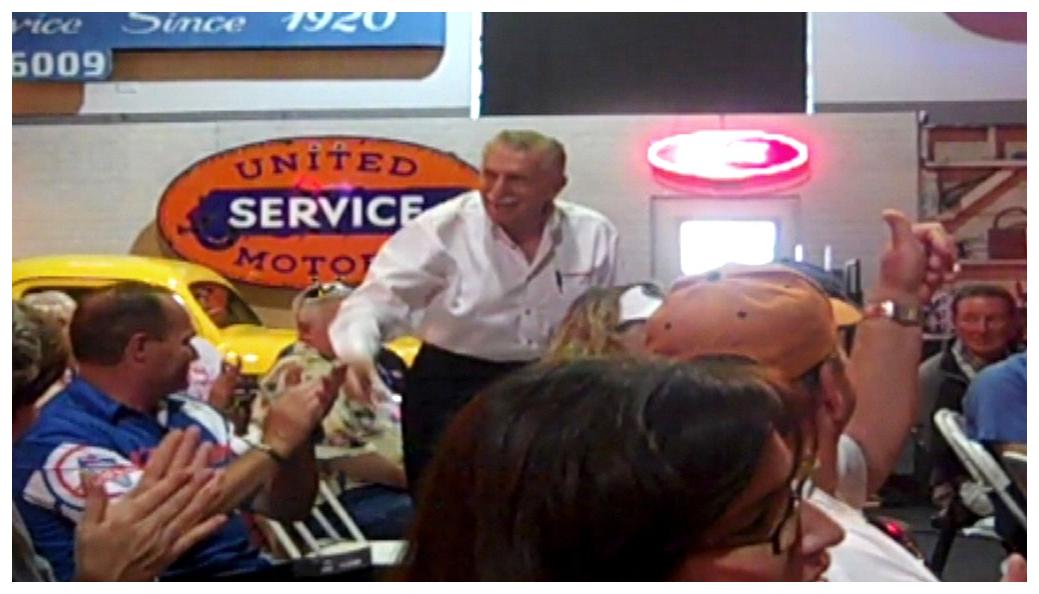 Sherry MacDonald and the gang signing autographs after the panel discussion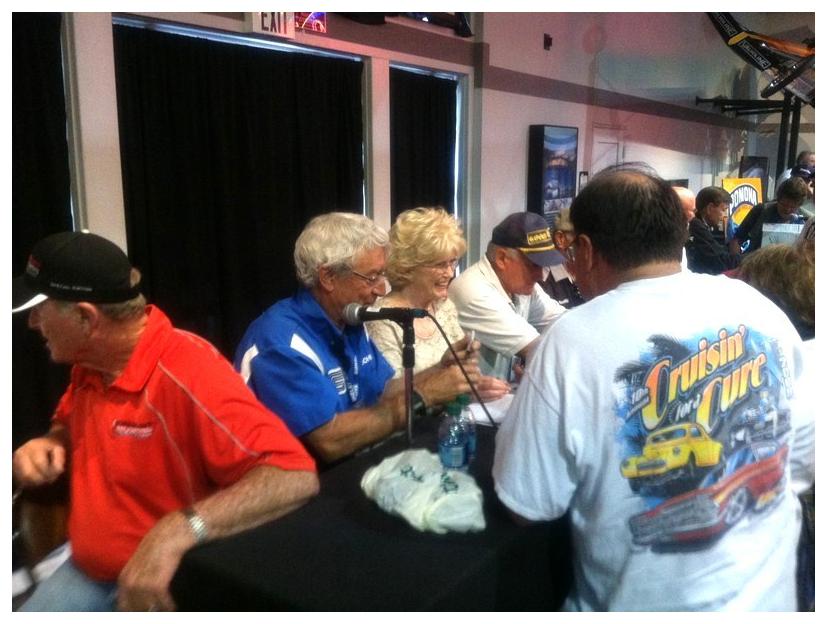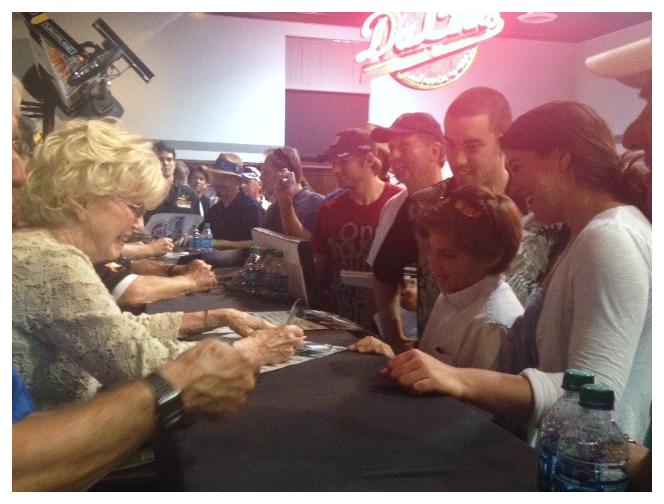 After the event Sherry reminsces with the legendary John Morton