In 1962 Dave MacDonald and Dr Dick Thompson were hand picked by Zora Arkus Duntov to do shakedown testing on Chevrolet's
spectacular new 1963 Corvette Sting Ray at the General Motors Proving Grounds in Milford Michigan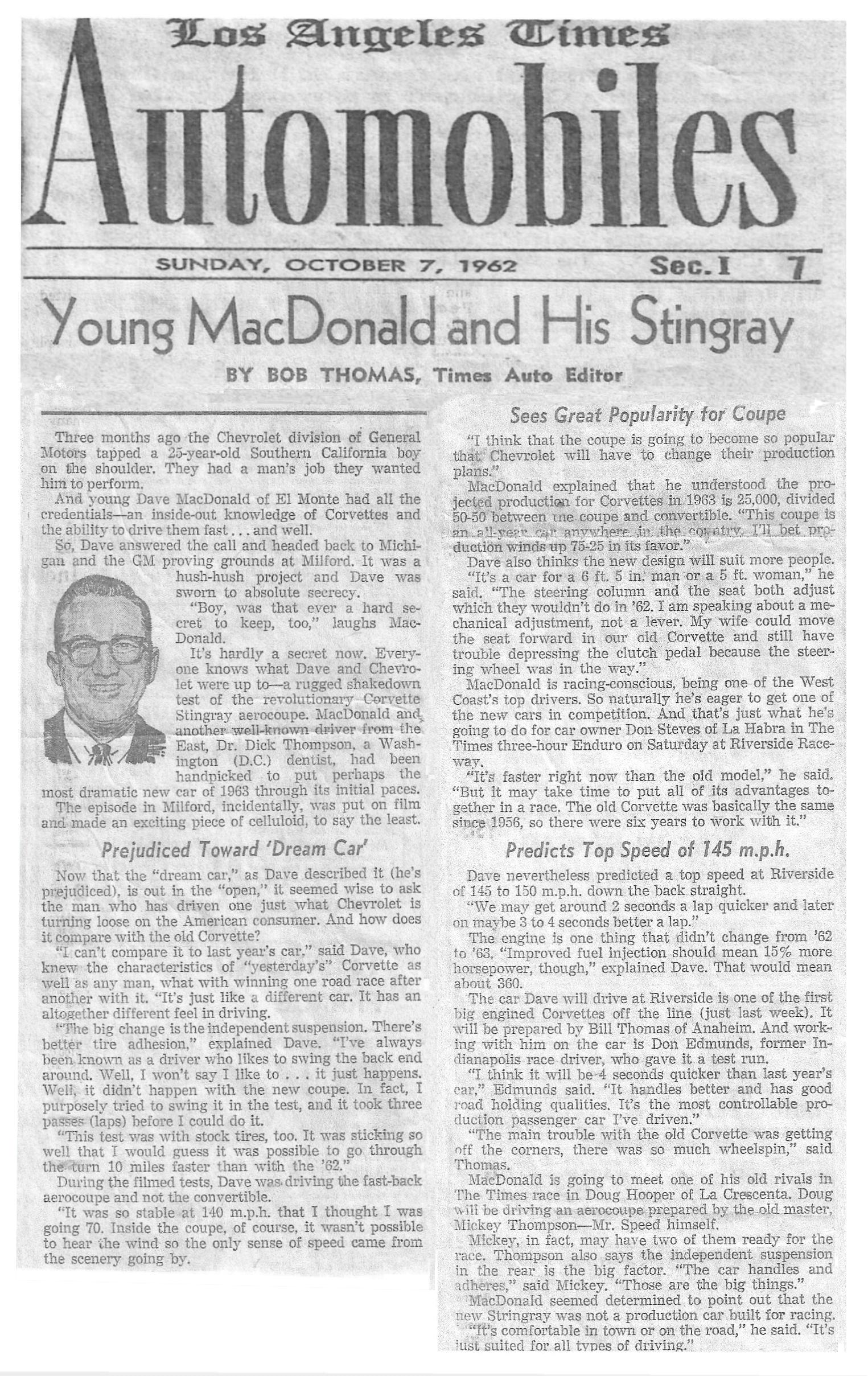 It was June 29 thru July 2, 1962 Zora Duntov told the two talented drivers to assault every inch of the road course to provide GM engineers
valuable information. Dave tested the Split Window Coupe on the 29th & 30th & convertible on July 1st & 2nd. Dick arrived late on the
30th and ran only the coupe. Courtesy Road & Track October 1962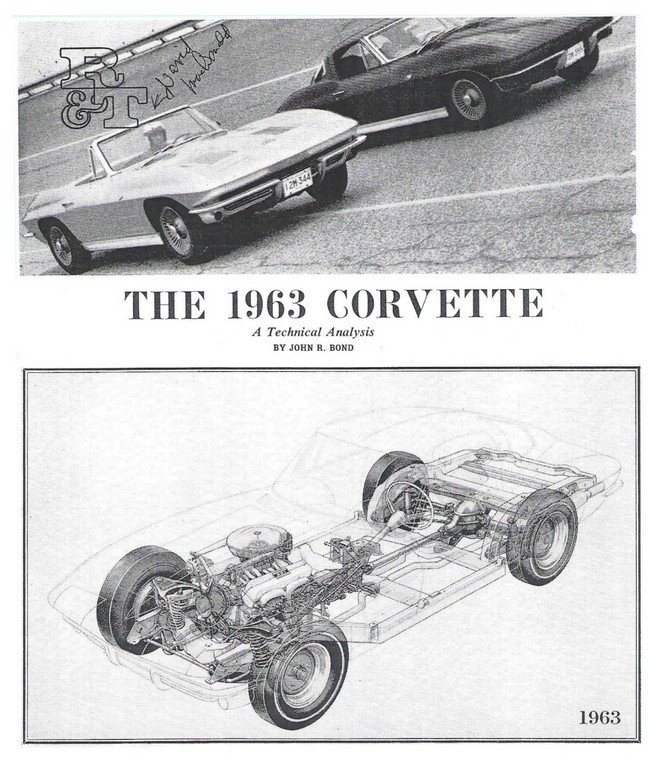 Zora Arkus Duntov (C) flanked by Corvette racers Dick Thompson (L) and Dave MacDonald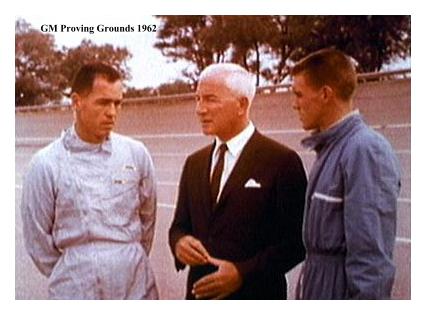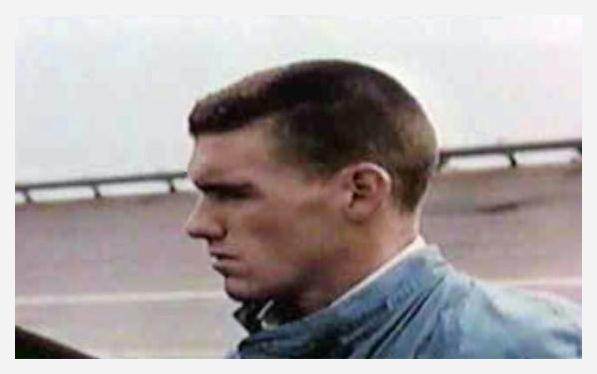 Below: Dave straps in and prepares to take the new 1963 Stingray for a shakedown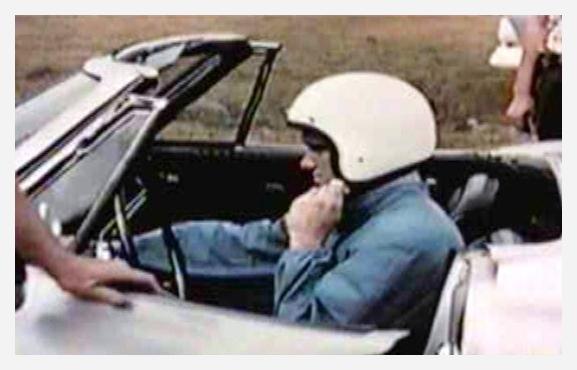 Dave MacDonald and Dick Thompson move onto the track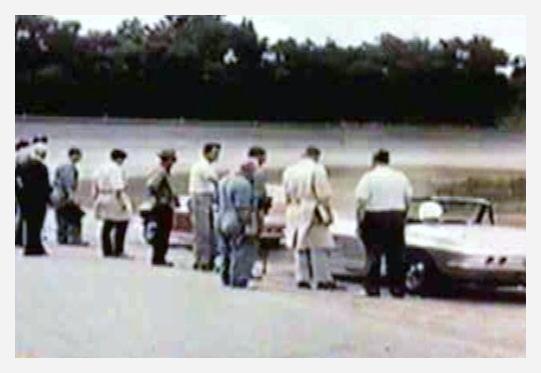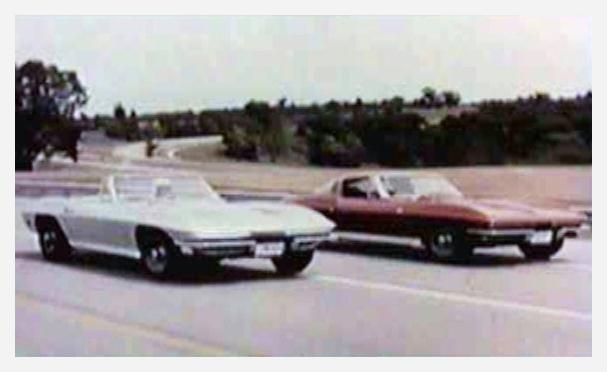 Dave and Dick side by side at GM Proving Grounds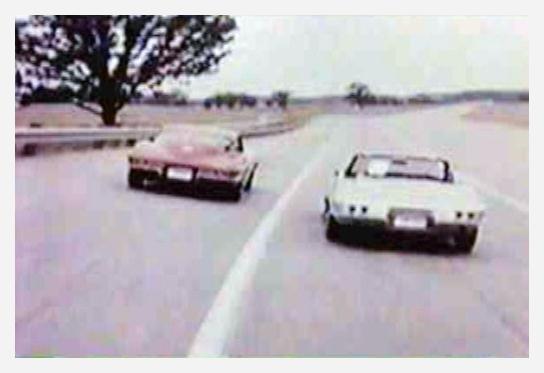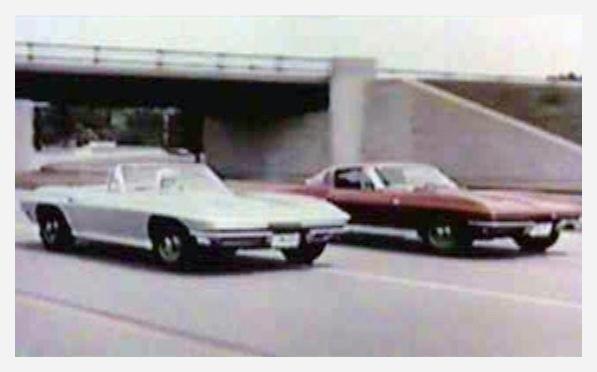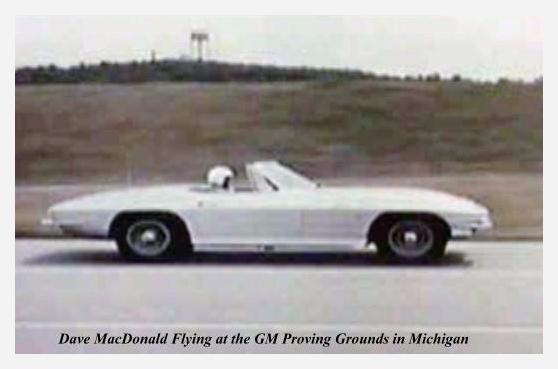 Zora Duntov greets Dave at his Ray after testing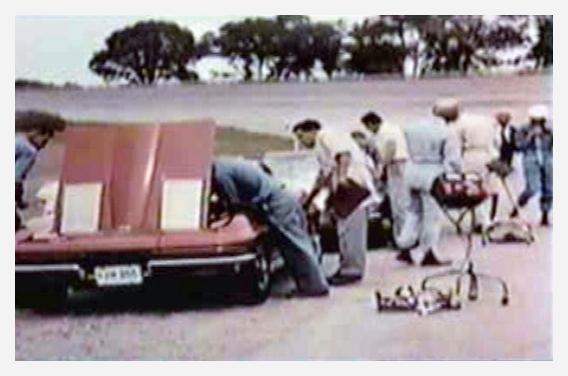 Afterward Zora gets feedback from Dave MacDonald and Dick Thompson - both racers rave about the new sports car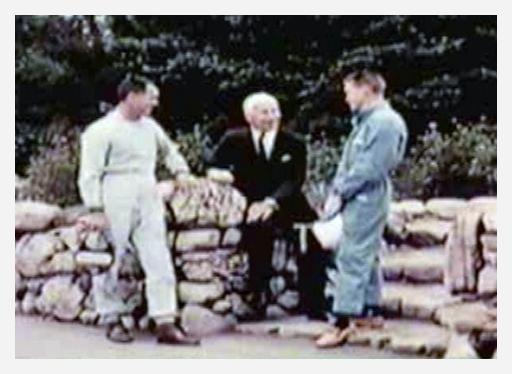 The Biography of a Sports Car video was distributed around the globe as part of GM's '63 sales campaign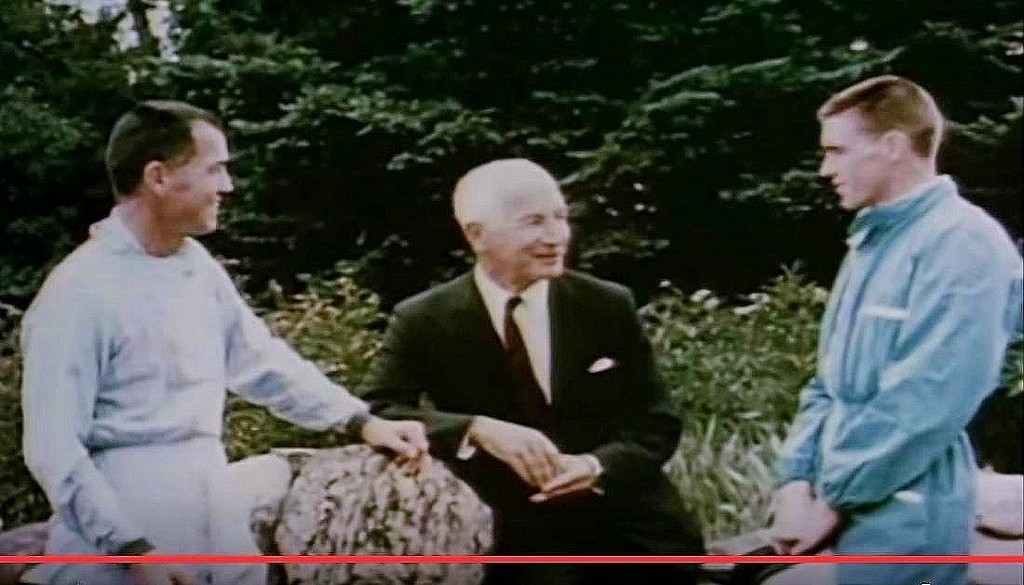 Zora told the press "For the first time, I now have a Corvette I can be proud to drive in Europe."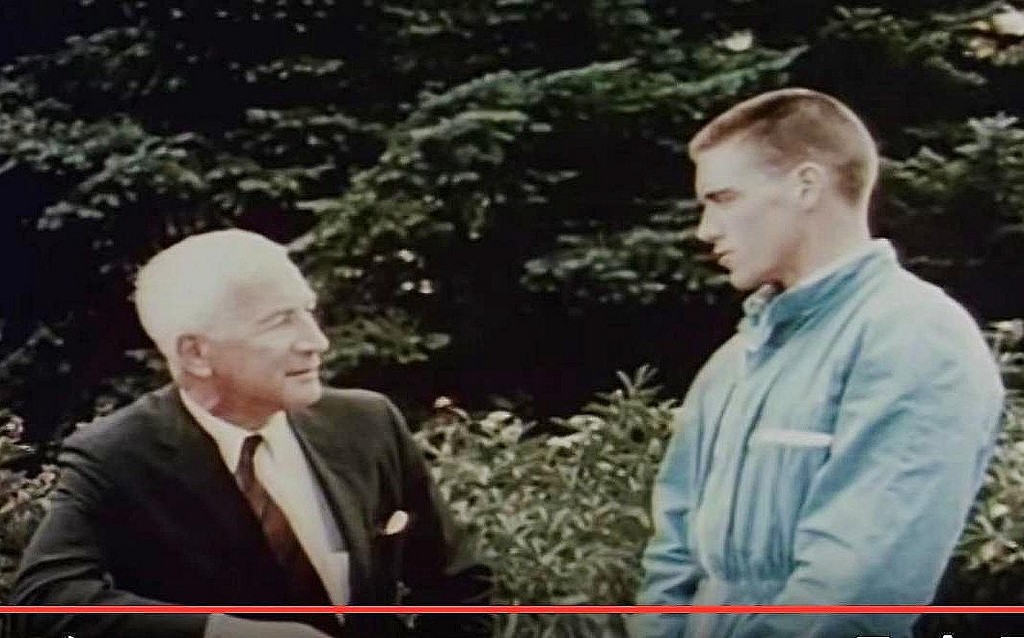 Letter Dave MacDonald received from Corvette HOF inductee Joe Pike, who at this time was GM National Sales Promotion Manager.
Joe had made reservations for Dave at the Harlen House and maps out the filming itinerary.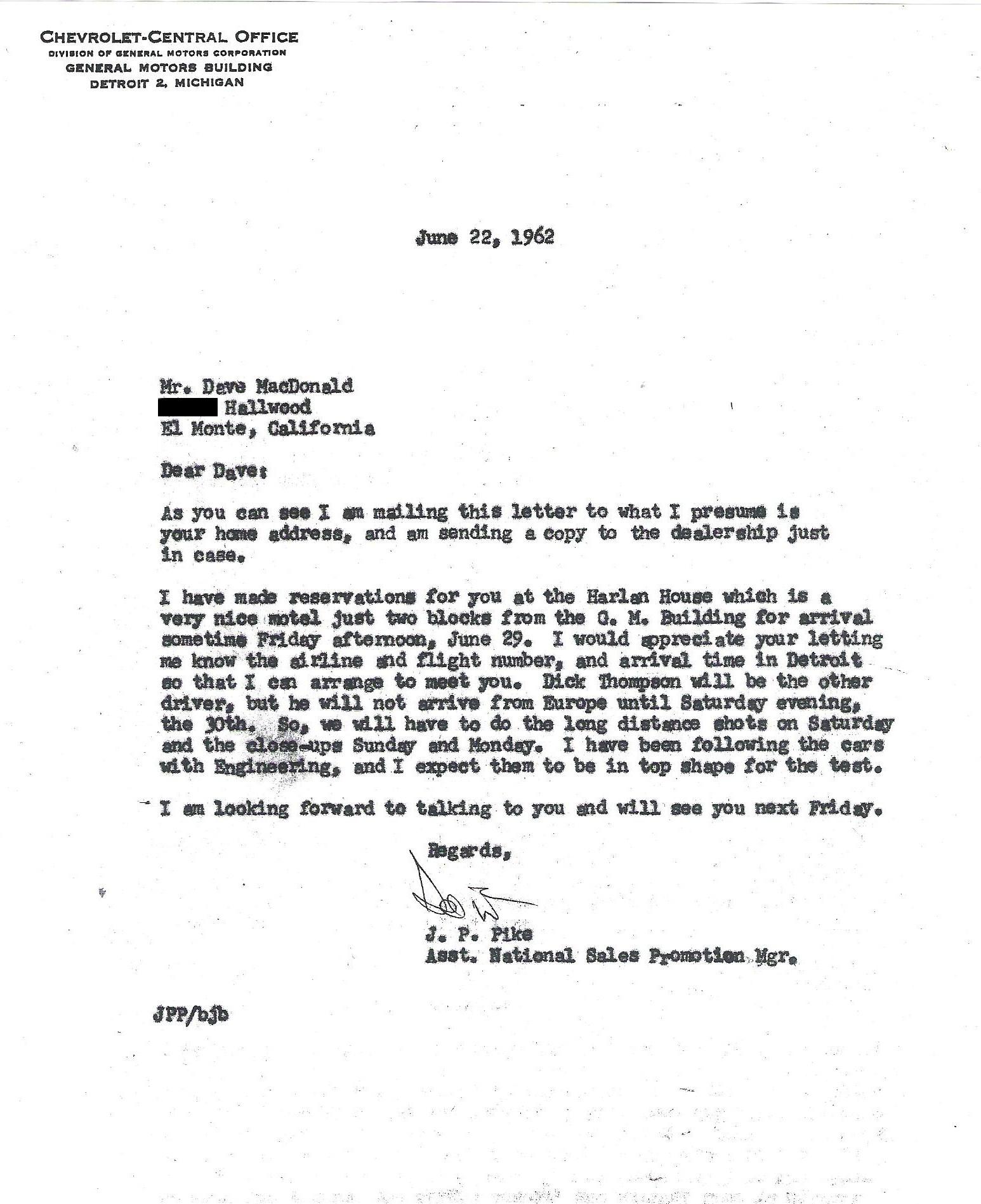 Letter Dave MacDonald received from Joe Pike following filming of Biography of a Sports Car. Note: Zora Duntov had asked Dave to
bring along a photo of his custom Corvette Special. Zora asked to keep the photo for a few days and promised to mail it back to Dave in
California. The photo came back framed, and signed by Zora! During this trip to Detroit Zora told Dave he would be one of four prom-
inent racers receiving brand new '63 Z06 Stingrays to run in the Riverside 3hr Enduro on Oct 13, 1962. Bob Bondurant, Jerry Grant and
Mickey Thompson would also receive cars. During subsequent phone conversations with Joe Pike, Dave asked if he could get the new
Stingray earlier than scheduled so he could have friends Bill Thomas (Cheetah creator) and Don Edmunds race prep it for him, and Zora
agreed. Plans changed further when everyone began asking to have their cars early and it was then that Zora made the decision to fly
them all out to St. Louis at the same time to personally receive the new sports cars. So the racers - minus Mickey Thompson - flew out
to St. Louis to receive their sleek new sports cars. Mickey looking for additional set up time for the race made special arrangements with
Chevrolet brass to have Flying Tigers Transport Services fly his Stingray back to LA two weeks earlier. Mickey ultimately hired star
Corvette racer Doug Hooper to drive his Stingray in the Riverside race. The 1962 Riverside 3hr Enduro would pit Chevrolet's new Z06
Sting Ray against Ford's new Shelby's Cobra!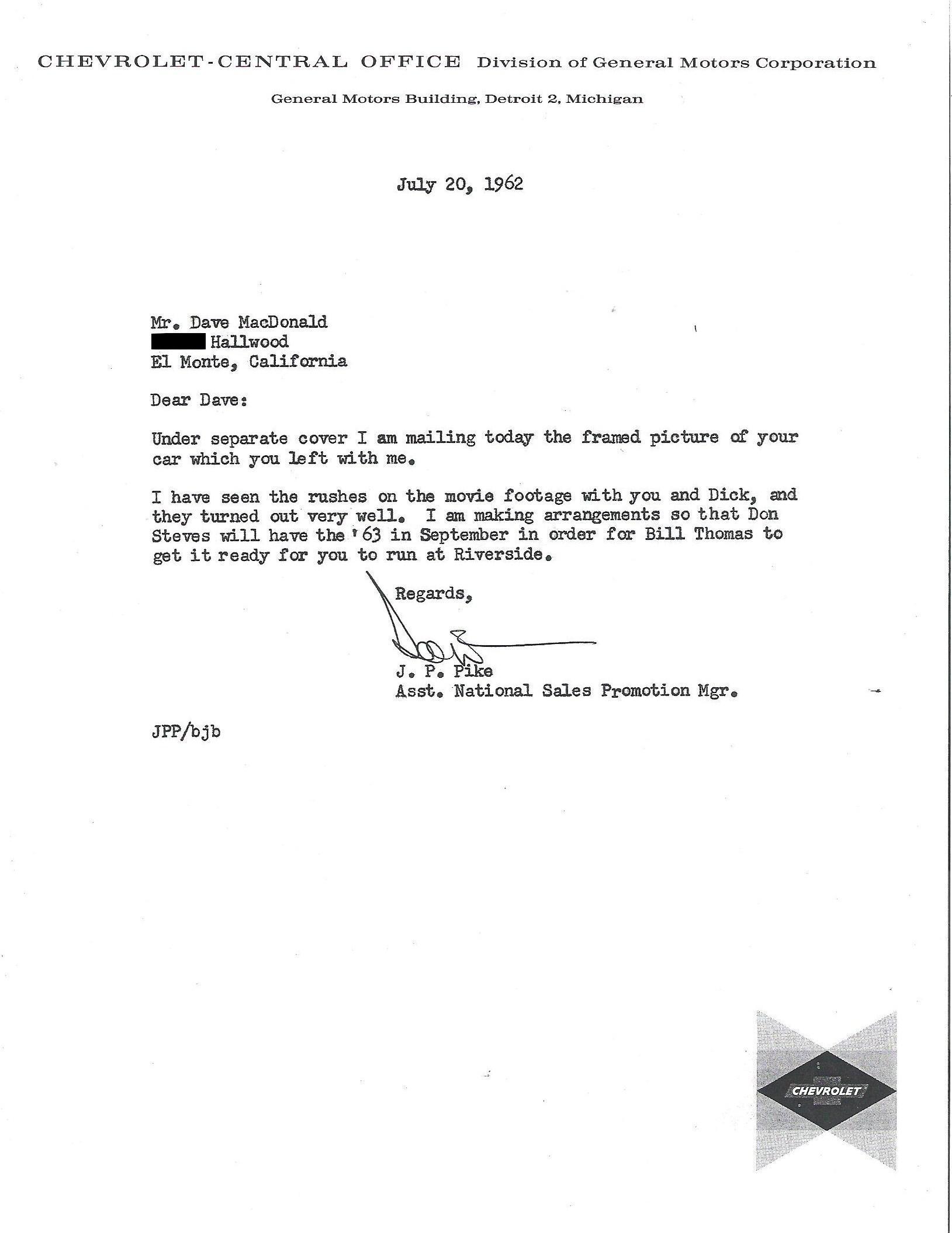 This is Dave MacDonald's letter back to Joe Pike thanking everyone at GM for the hospitality they showed during filming of Biography
of a Sports Car. Dave rerouted his return flight for a stop in Colorado Springs to watch the Pikes Peak Hillclimb race on July 4th. Bobby
Unser was race winner with Al Unser placing 2nd. (It was after this letter that plans changed and Zora decided to fly the racers out to
St Louis in late September to personally pick up the Stingrays).
Letter Dave MacDonald received from Jim Handy. GM hired Jim to produce "Biography of a Sports Car".