Dave MacDonald, Carroll Shelby & Bob Holbert on cover of Sep 93 issue of Vintage Motersport. Dave and Bob co-piloted the Cobra Daytona Coupe
to it's historic first-ever victory finishing 1st in GT and 4th OA in the 1964 12 Hours of Sebring. The car went "missing" for decades until resurfacing in a
storage facility in La Habra, California. It was subsequently sold for several million dollars to automobile collector Dr. Frederick Simeone. Article below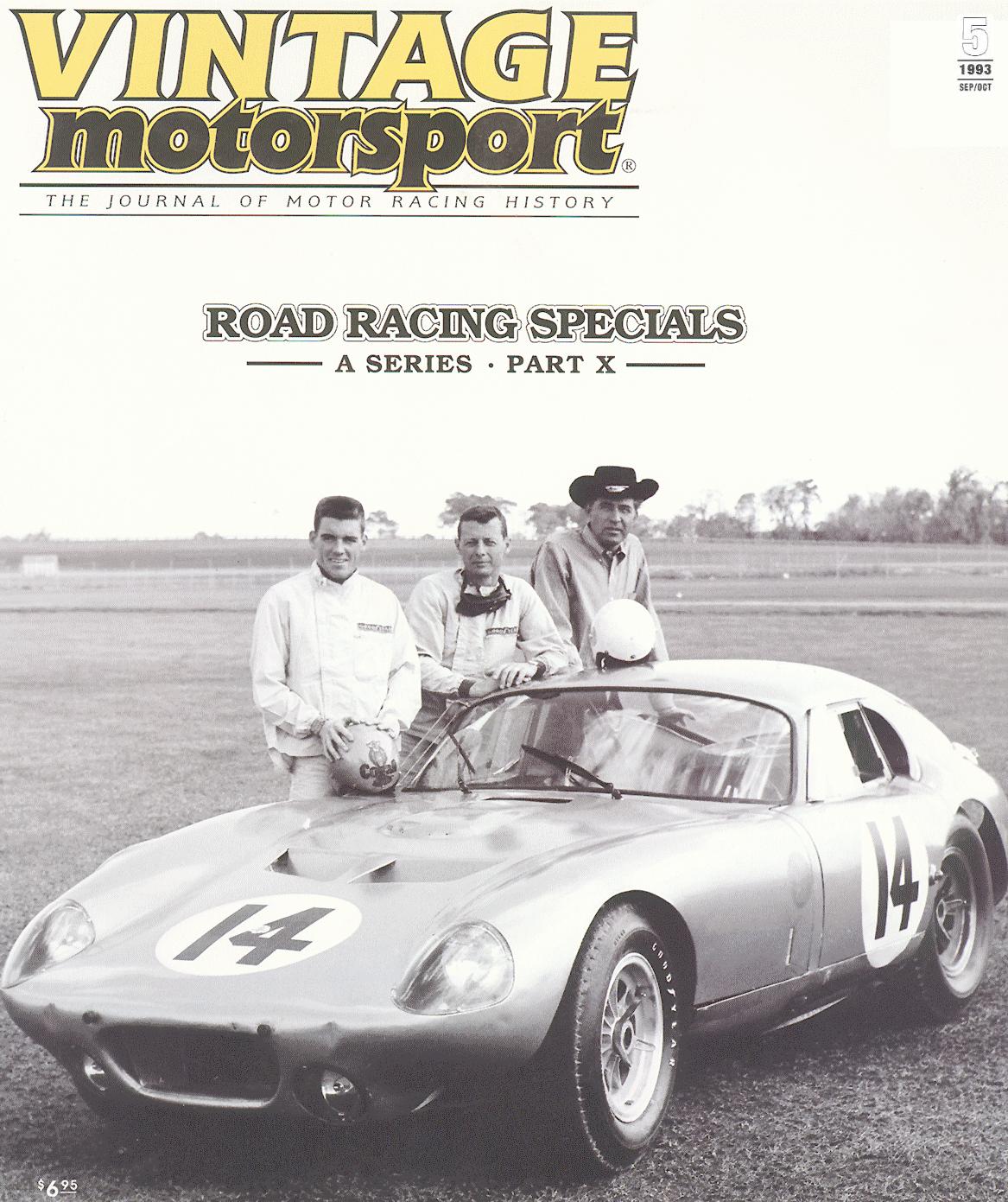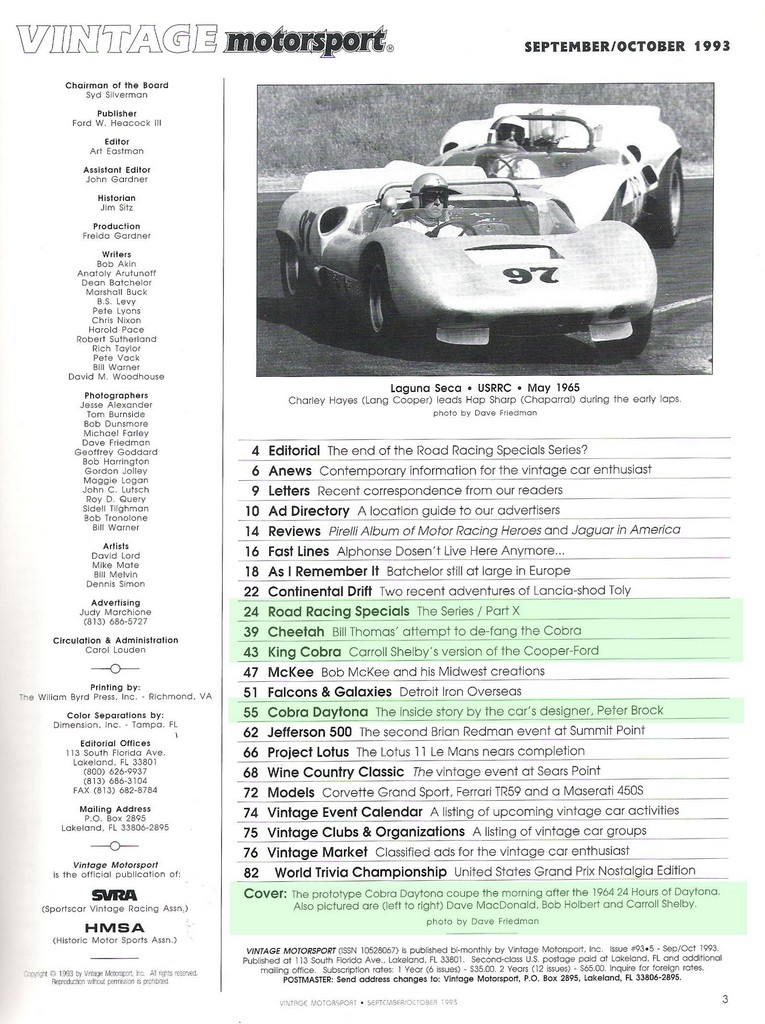 Article on the 1963/1964 racing season written by renowned journalist Dean Batchelor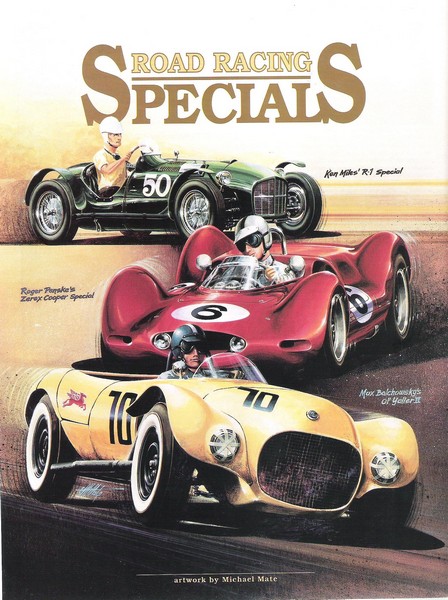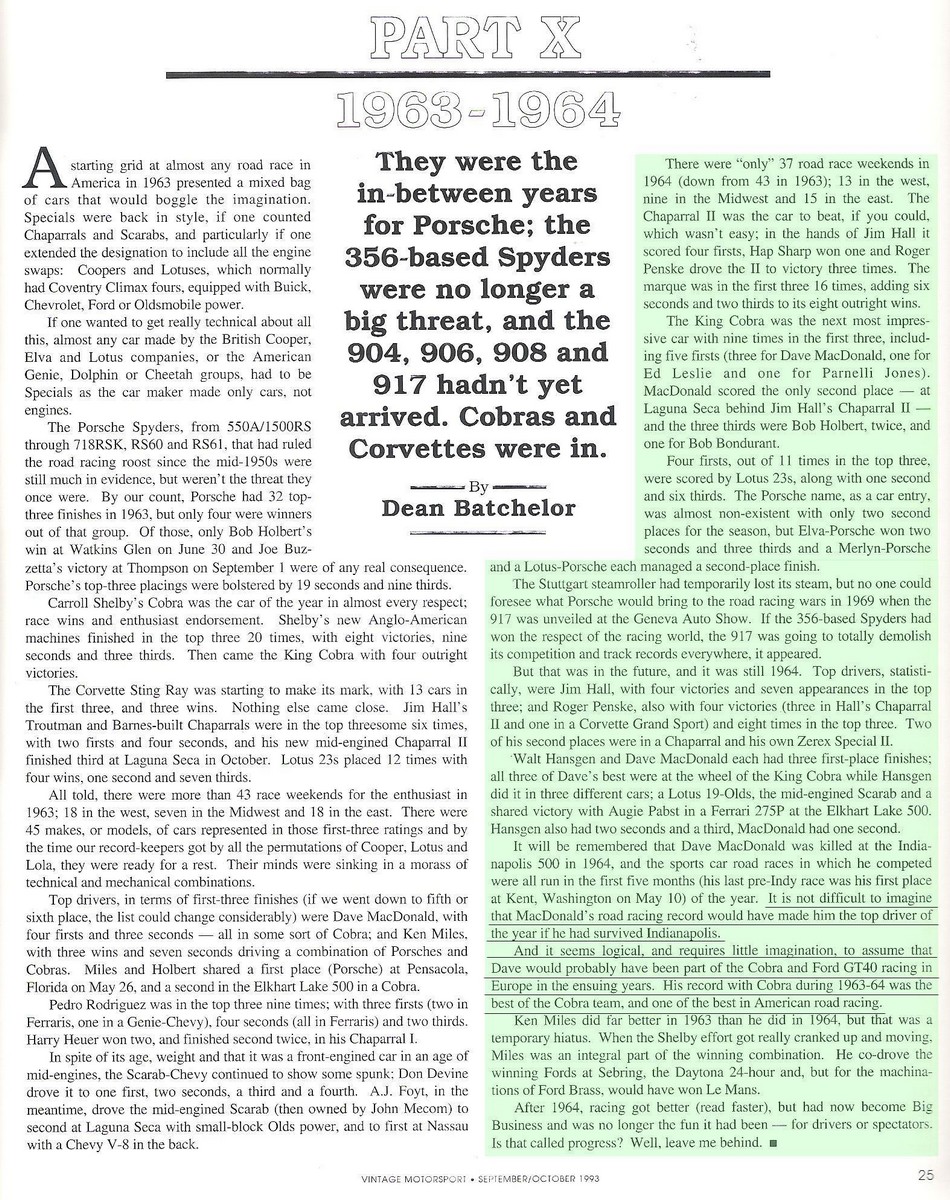 Article on the fabulous Shelby Cobra Daytona Coupe written by the Coupe's legendary designer Peter Brock.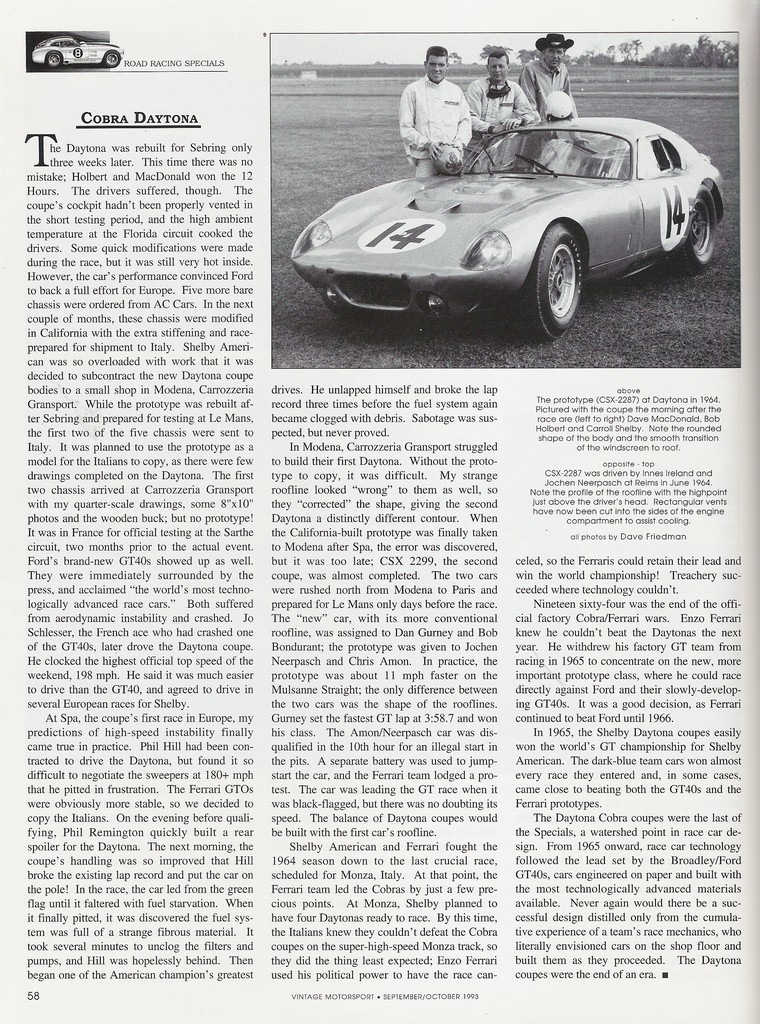 Here is Cobra Daytona Coupe CSX2287 today displayed at current owner Frederick Simeone's museum in Pennslyvania. Dr. Simeone only minimally
restored the Coupe because he wanted to leave the it in as close to original condition as possible...just how it was when MacDonald & Holbert raced it.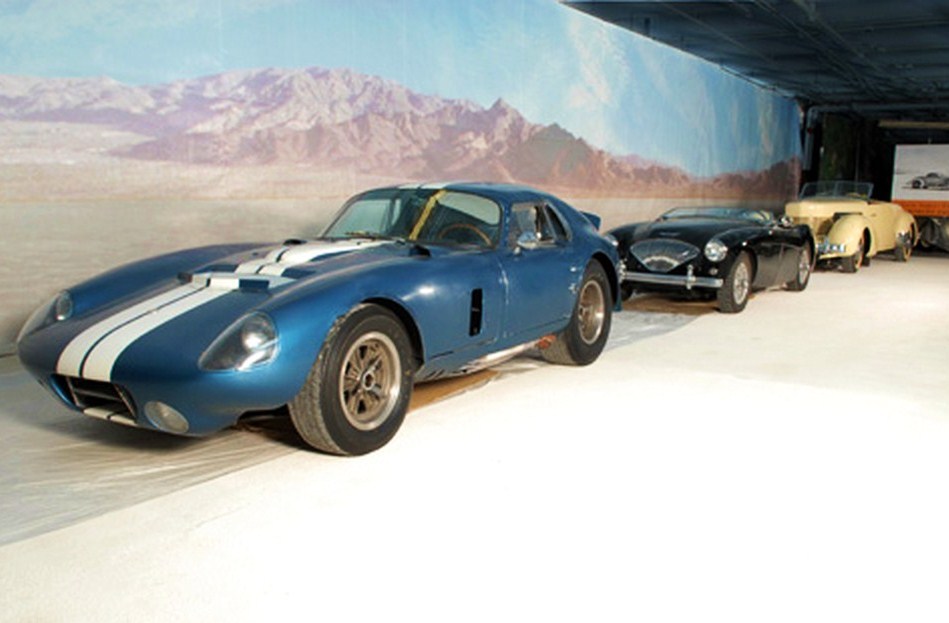 Article on the Shelby King Cobra - written by founder of world renowned Amelia Island Concours d'Elegance Foundation - Bill Warner
Bill Warner King Cobra continued.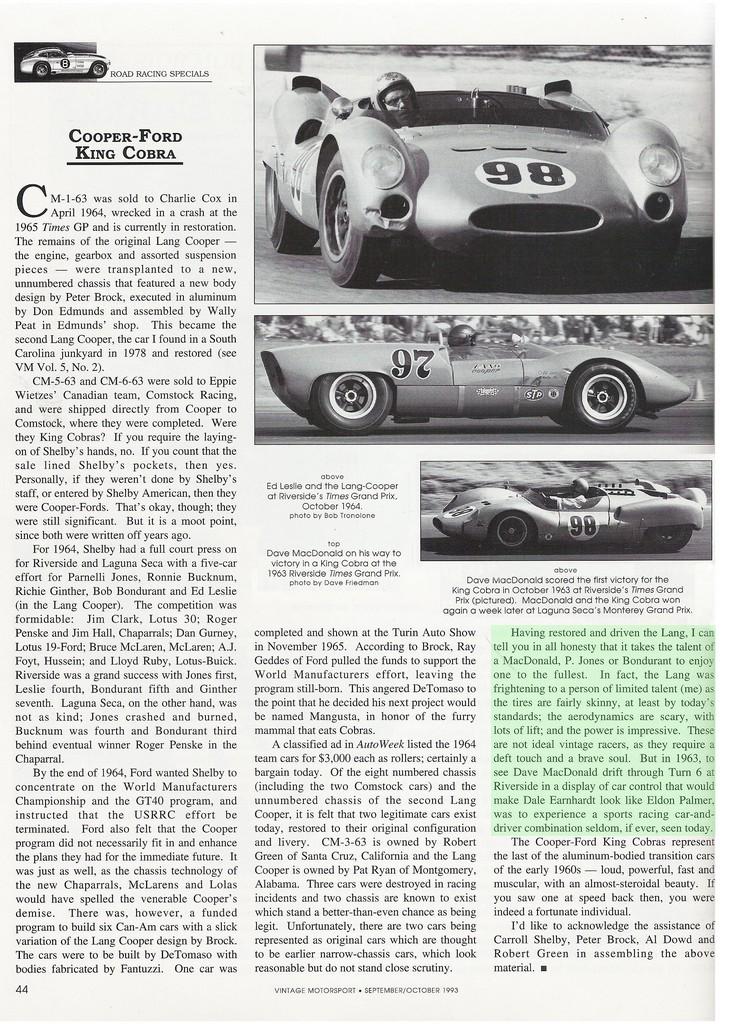 This is the orignial Dave MacDonald CM/1/63 King Cobra today, beautifully restored by owners Bill & Evelyn Hartman. That's Dave MacDonald's
daughter-in-law (Rich's wife) in the drivers seat at Pomona in 2012. Dave scored several major victories in this historical car. After Dave's death in the
1964 Indy 500, Carroll Shelby sold King Cobra CM/1/63 to talented racer Charlie Cox who ran it very successfully during the '64 & '65 seasons.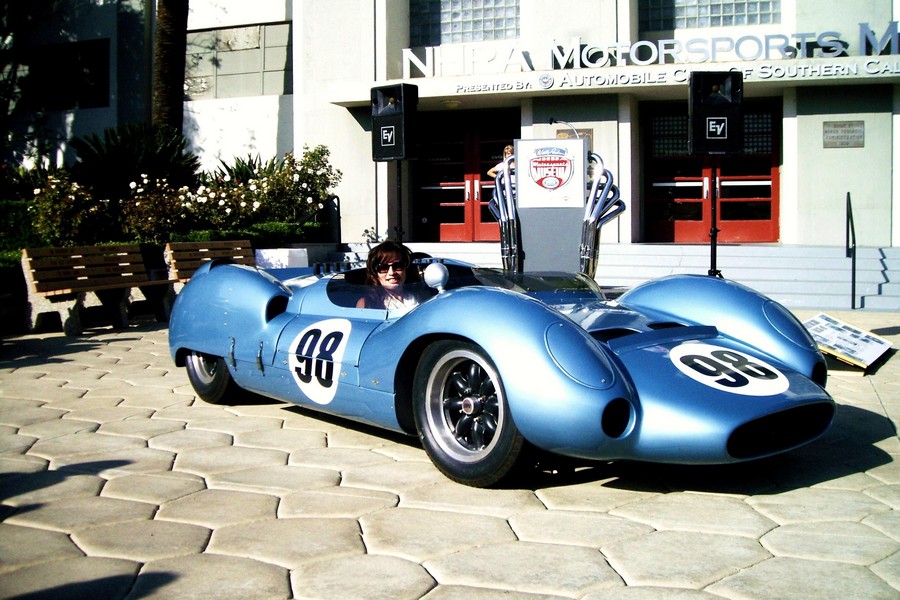 Here's Dave MacDonald's wife Sherry in the King Cobra CM/1/63 at the 2010 Legends of Riverside event.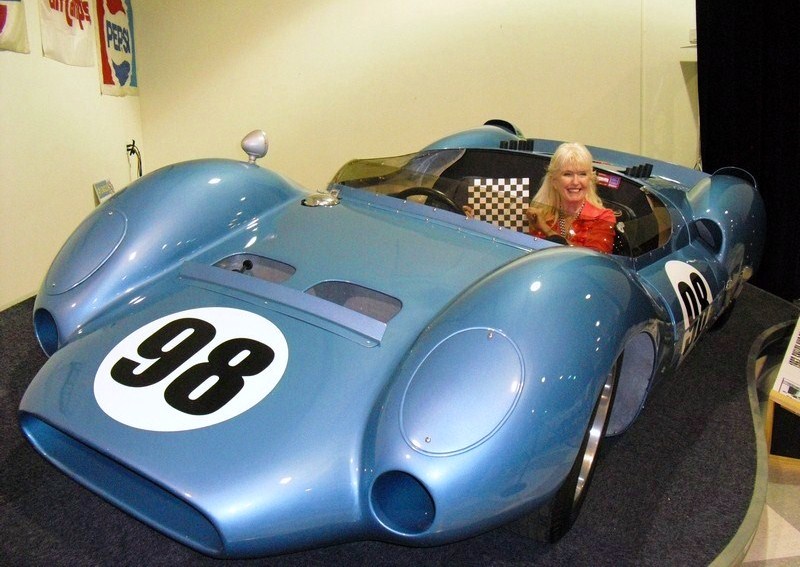 Sherry recalls sitting in the same seat 47 years earlier after Dave won the 1963 LA Times Grand Prix at Riverside International Raceway.
Another photo of CM/1/63 at Bob Bondurant's 80th B-Day party in Aug 2013. L-R Car owner Bill Hartman, Dave MacDonald's wife Sherry and son Rich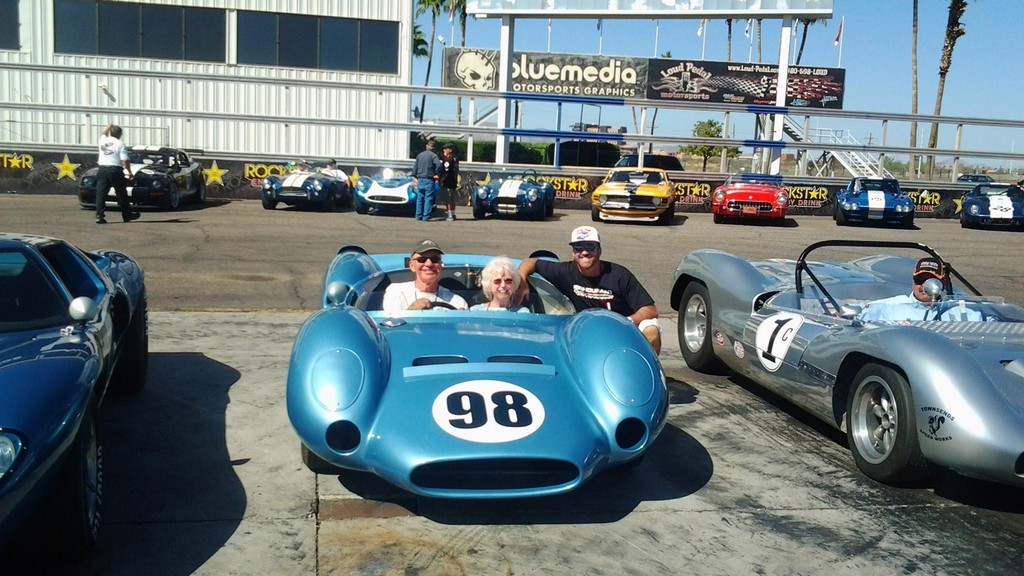 Below is how the original King Cobra-Lang Cooper - CM/1/64 - looked before Bob Holbert totaled it in a rain soaked practice session at Kent WA on
May 9th 1964. (Bob was testing the car while Dave MacDonald was at Indy qualifying the Mickey Thompson racer for the '64 500). Dave ran this
King Cobra three times prior to Kent - finishing 1st in the Lang's debut at Phoenix International Raceway (PIR) on 4/19/64, then a DNF at Riverside
on 4/26/64 and then 2nd at Laguna Seca on 5/3/64. (Note: With this Lang Cooper totaled for the Kent race, Shelby had MacDonald run the Bob Holbert
CM/3/63 King Cobra at and Dave won the race).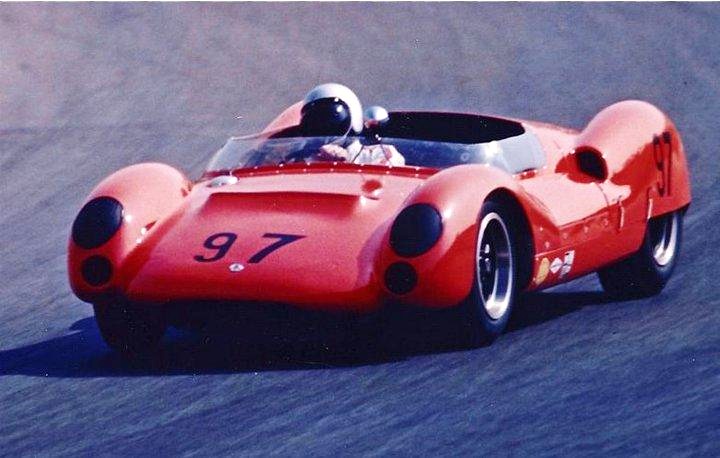 Below is the original Bob Holbert CM/3/63 King Cobra fully restored and displayed at Amelia Island Concours d'Elegance in 2007. Dave MacDonald ran
this car just once - a victory at the USRRC Championships on May 10, 1964 at Kent Washington. This was Dave's last race before his death three weeks
later at Indy. That's Dave's wife Sherry standing next to the car.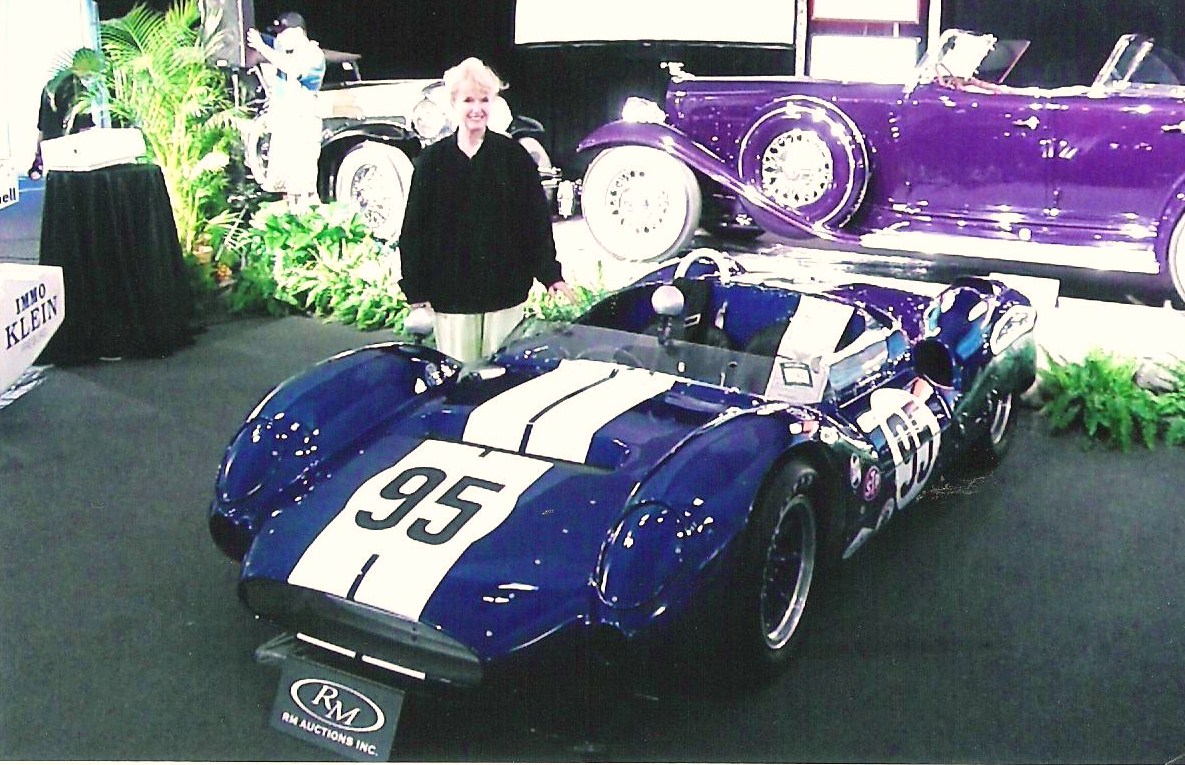 Dave MacDonald won at Kent in Holbert's CM-3-63 King Cobra and then brought 2nd place driver and Chaparral creator Jim Hall along on the victory lap.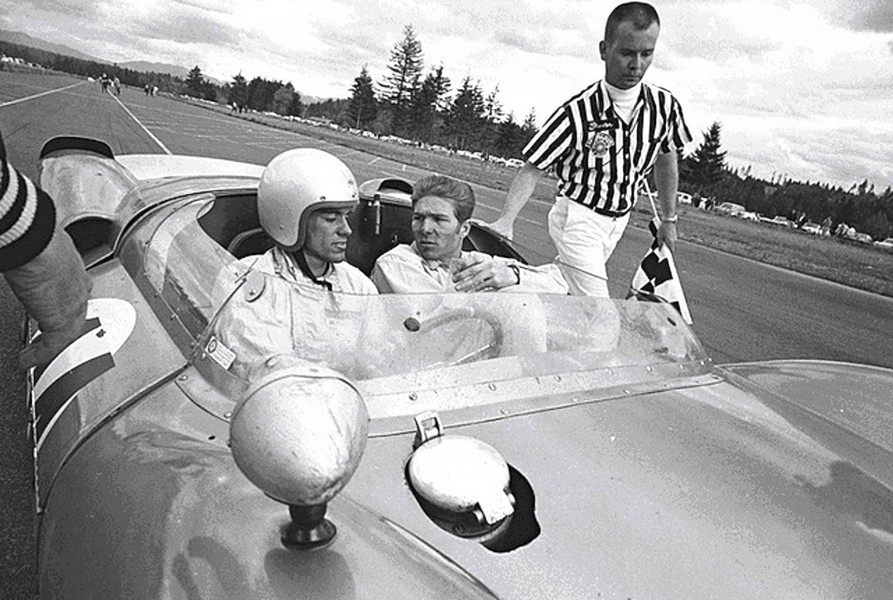 Dave MacDonald's final victory lap - he died three weeks later at Indy.