Another cover for Dave following victories at the LA Times Grand Prix and the Pacific Grand Prix. These
two races were the richest and most prestigious road races in America. Dave dominated a star-studded
international lineup finishing a full lap ahead of the entire field in the Times GP and 3+ laps ahead of
everyone but 2nd place driver AJ Foyt in the Pacific GP. A new breed of tiger indeed!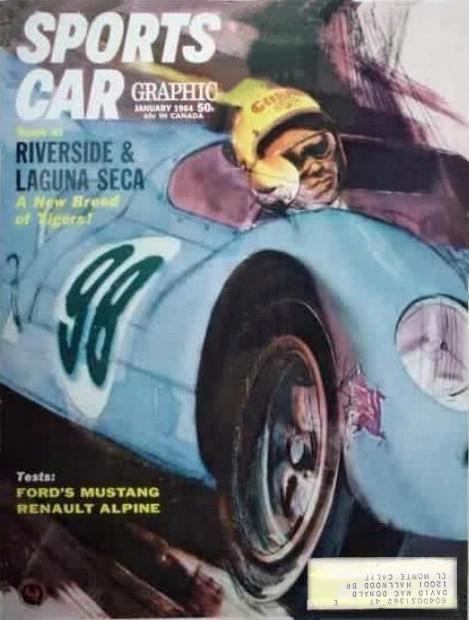 1963 Shelby King Cobra slot car link